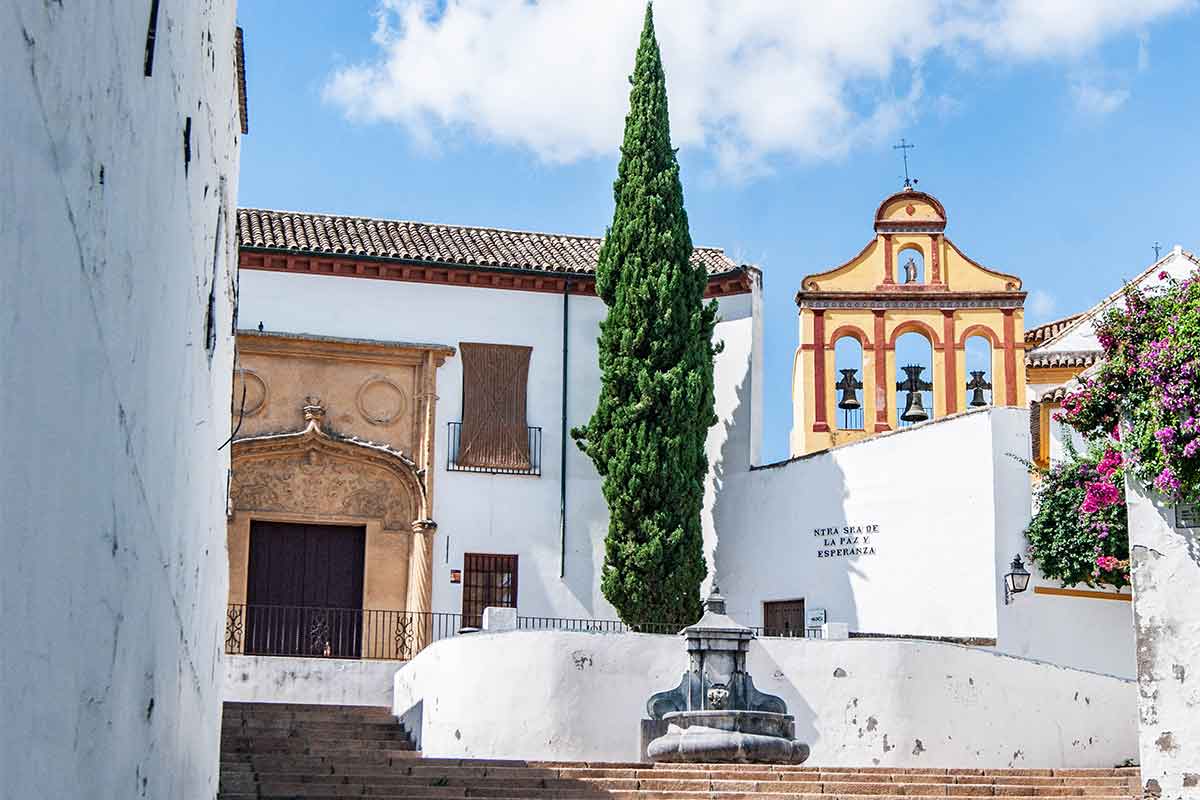 Are you planning your Andalusia itinerary and wondering how to make the most of your stay without missing the most important attractions?
This southern region in Spain is one of the most popular areas to travel to within Europe. And with its sweltering summers, stunning architecture, and beautiful beaches, it's easy to see why.
As you may already know, Spain is famous for Andalusia and the Costa del Sol, not only for its sought after lifestyle and culture but its incredible and diverse past which is another big pull for tourism to the region.
Andalusia itinerary
In this guide, we'll explore the sunny region of Andalusia, talk about some of the main reasons to visit, and the best things to see and do.
We'll also look at how to get around and our best tips, which include how long to stay for and the best time to visit.
Where is Andalusia?
The Andalusia region is the southernmost region of Spain. Its west side borders Portugal and the east side with Murcia, and the northern part borders the regions of Extremadura and Castilla-La Mancha.
Andalusia's coastline is bathed by both the Mediterranean Sea and the Atlantic Ocean. This Spanish region is divided into 17 provinces.
Some these provinces are popular touristic destinations:
Malaga
Seville
Córdoba
Granada
Cádiz

Did you know? Andalusia is the most populous region of Spain and the second-largest autonomous community in the country.

What is Andalusia known for?

The list of things that Andalusia is known for is quite long. Without any doubt, it's a go-to destination for its spectacular beaches.

From the Costa del Sol to the 100 km stretch of astonishing beaches of Almería, if you're chasing 'sol y playa', here you'll feel spoiled by choice!

The artistic and architectural heritage inherited from Arab culture is another reason why Andalusia attracts thousands of visitors.

The Alhambra of Granada, the Alcazaba of Málaga and the Mezquita of Córdoba are only a few incredible Muslim monuments you can explore during your stay in this part of Spain.

Finally, this part of the country is famous for its traditional cuisine, religious festivals, flamenco and the 'corrida'.

Is Andalusia worth visiting?

Andalusia is known as one of the best summer break destinations in Europe, with the region having consistent and hot weather.

Later in this guide, we'll look at the climate in more detail.

Throughout the region, you'll also find some really impressive beaches to relax on, which can be strongly argued to be some of the best in Europe.

There are both popular city beaches with all amenities a stone's throw away, as well as wild and secluded beaches for those who like a more private experience. You really can't go wrong here.

The region is also home to many impressive destinations, as well as a large Moorish influence which can be seen all over the region.

UNESCO sites such as the Alhambra Palace in Granada and the Mezquita Cathedral in Córdoba are some of the region's best attractions.

The stunning architecture seen in cities such as Seville and Granada is also a pull for those coming to the region, where pebble courtyards, painted tiles, and giant stone walls dominate the urban landscapes.

Get aquainted with the streets of Sevilla

Just walk through any city or town in the region and you'll see examples in hidden streets you pass by and on random buildings your eye catches.

Andalusia is also well-known for its food, with Gazpacho soup the absolute must-try here. Then of course there's the tapas, with Tortillitas de Camarones and Croquetas as some of the best to start your appetite.

What is the best month to visit Andalusia?

In our opinion, the best month to visit Andalusia would be April or May.

September and October are also very favorable, especially because the average temperatures usually hover between 20 and 30 C°.

The reason why we don't suggest visiting Andalusia during the summer months is that temperatures can be extremely hot (40 C°) and most tourists travel between July and August.

To avoid crowds, then choosing shoulder seasons is the best way to go to fully enjoy your time at the beach and when visiting the historical landmarks and historical centers.

How to get in and around Andalusia?

Andalusia is located in southern Spain, and you can easily arrive from other major cities in the country such as Madrid and Valencia. You can also arrive from Portugal, and also by ferry from Morocco in the south.

If elsewhere in Europe, then you'll need to fly in (unless you don't mind a very long drive or multiple buses).

Malaga is the hub of Andalusia, and flights into the city are some of the cheapest in the region. There's also an airport in Seville which has lots of good connections.

Andalusia is also a very easy region to get around once in. Even if you don't have the budget to rent a car, there's a train that runs through the major cities and towns, and the rest is well connected by bus.

How Many Days to Spend in Andalusia?

We'd say a minimum of 6 days is enough to see the best of Andalusia.

More would be better, but this amount of time would allow you to get a good feel for the Spanish region.

Here you would start by arriving in Malaga and spending a day exploring Gibralfaro Castle and also lounging on the beach.

The next 2 days will be spent exploring Granada, its amazing cobblestone streets, and the impressive Alhambra Palace.

From here you would then spend 1 day in Cordoba to see the legendary Mestique Church.

Your last two days will be spent in Seville, where you can see the Plaza de Toro, the Plaza de España as well as sitting back to take in Andalusian life.

Places to visit in Andalusia

Below, we have outlined the places to visit in this Andalusia itinerary.

If you have already taken the time to read our guide to 3 days in Madrid you can be sure to trust us to have more travel gems lined up for you.

Malaga

Let's start with the popular beachside hub of Malaga. Drawing a large number of tourists from all over the world, Malaga is well-known for its position along the Costa del Sol and its incredible stretch of beaches.

One of the best things to do in Malaga is to hike up to Gibralfaro Castle. From here you'll learn about the ancient fortress, its importance for the city as well as get some stunning views over the city and bay of Malaga.

Another great thing to do here is to visit the historic center where you can see many important landmarks and sights including the Alcazaba, doing a tour of Teatro Romano and the Cathedral of Malaga.

The Alcazaba is one of the most popular to visit, with the ancient fortress being built during the 11th century, and is a great place for travel photos.

Malaga is usually the starting point of any trip to Andalusia with its well-connected airport.

Here there are plenty of accommodation options for all budgets (even some top-notch hostels if you're on a modest budget) and travelers.

There are also lots of quirky restaurants and bars. The best places to stay are near Malagueta Beach and also the historic center.

Granada

This cobblestone-laden city is one of Spain's most scenic places to visit

Known for its university and student life, Granada is also home to some stunning natural scenery since it's located next to the Sierra Nevada.

The best thing to see here is the legendary Alhambra Palace. Built in 1238, this palace is situated on top of a hill and overlooks Granada. It's a UNESCO World Heritage site and one of Spain's most visited landmarks.

Here you can marvel at its impressive towers, picturesque fountains, and courtyards, as well as Arabic patterns and inscriptions.

Another must-visit is the Puerta del Elvira. The giant door towers over the nearby streets and was once the main gateway into Granada.

As mentioned earlier, Andalusia has a strong Moorish history which is reflected in its architecture, and Granada is one of the best places to marvel at these incredible designs and heritage.

One way to experience this unique culture is by going to a Hamman Spa where you can relax for the day. We recommend heading to Hamman Al Ándalus, which is located next to the Iglesia de San Gil y Santa Ana.

Explore the Albaicin neighborhood

One of the best areas to stay is the Albaicin neighborhood, which is the oldest district and one of the most picturesque. Check out places Shine Albayzín for a typical Granadan stay.

Here you'll find lively streets filled with tapas bars and markets. Also, the area around the Plaza de Santa Ana is a good place to base yourself.

Córdoba

Córdoba is another beautiful city located in Andalusia. Its best known for the Mezquita Cathedral, which used to be a mosque, however, has since been transformed into a Roman Catholic Church.

This gem is one of the region's most popular sights, with its impressive painted columns and half-moon arches that fill the entire complex.

One of the best things to witness here is the glowing effect when the sun shines through the windows into the main hall.

There are also lots more impressive architectural delights to see in this city, which include the Alcázar de Los Reyes Cristianos and its beautiful gardens and fountains.

This royal complex is also home to the largest library in Western Europe.

Seen in the San Basilio neighbourhood

As well as this, the Jewish Historic Quarter is great to wander around with its narrow, mazing streets once thriving as the largest ghetto area of the city.

If you are looking for a place to rest your head, check out La Trinidad Córdoba for a sustainable stay which includes a traditonal breakfast.

Another must-see is the Calahorra Tower which once guarded the city from as early as the 13th century. It also later became a prison and even an all girl's school, making for an interesting visit when in Córdoba.

The best area to stay in Córdoba has to be Juderia. The Jewish Quarter is great for those who want an authentic feel, and to be surrounded by lots of history, striking architecture, and lively streets.

Seville

The capital of the autonomous region of Andalusia, Seville definitely does not disappoint. Known for its searing summer heats and passionate flamenco dancers, this city is a must-visit on any trip to the region.

Here there are many top sights to visit. The Cathedral of Seville (along with the Giralda Tower) is one of the top highlights, and with 80 chapels, is the largest cathedral in the World.

It also houses the tomb of Christopher Columbus, and rightfully so is a UNESCO world heritage site. Plaza de España is another must-visit when here, with the massive monument built in 1929.

The curved palace is shaped like a half-moon, and is filled with beautiful azulejos (which are painted tiles native to the region). Check out this guided tour to get a closer look at all these detials.

With its public bicycles and smart city initiatives, Seville is perfect for exploring, with the Guadalquivir river and many plazas great for a stroll.

This is also the best place for seeing a live flamenco show, where spontaneous dances can happen pretty much anywhere at any time.

You can also go to designated venues to watch the dances, which are known as Tablaos.

When in Seville, the best area to base yourself is El Centro, which has most of the popular destinations located nearby. For cheap dorm rooms Black swan hostel is a popular place to stay for budget travelers.

Barrio Santa Cruz is another great area that's worth visiting and home to Catedral de Santa María de la Sede – the world's 3rd largest church.

Cadiz

Known as the white city of Spain, Cadiz is an ancient port city located in the south of Spain that is also home to the Spanish Navy.

Enjoy the beach in Cadiz

As well as the vast sea of white buildings, this city is known for its equally important architecture. A quick city bike tour reveals all the best facades.

The Torre Tavira is a tower that can be climbed for the best vantage point over the city. Other impressive sights include the cathedral of Cadiz as well as the Castillo de Santa Catalina.

For those who love beach time, then be sure to head to La Caleta (which is the best beach in the city) as well as Las Playas de Caños de Meca.

For those who love fresh seafood and other foods, be sure to head to the Mercado Central where you can try everything from fresh fish and meats to vegetables supplied by local farmers and typical Spanish baked treats.

Cadiz also has many lively plazas and dozens of watchtowers that line the coast, which gives the city a unique presence in Spain and makes it feel very similar to coastal cities in South America such as Cartagena.

When heading to Cadiz, be sure to stay in the Old Town. Not only is it home to the must-visit Torre Tavira; there are also many quaint plazas here such as Plaza San Antonio and Plaza de Mina.

Andalusia Travel Tips

See our list of travel tips to take with you:

We first recommend taking advantage of public transportation. You can use the train to get between major destinations, running from Malaga in the east to Seville in the west. You can then also use public buses to get to the further afar and smaller towns.
Secondly, consider visiting during some of Andalusia's festivals. This region is known for some extraordinary events such as the Cruces de Mayo (held in early May) and the Feria de Seville (in April).
If you decide to rent a car in Andalusia you'll find it easier to travel outside of these bigger cities and more frequented tourist areas.
A visit during these times promises a rich cultural experience and a better look into the values and heritage of the Andalusian people.
The cities suggested and landmarks we have suggested above are designed for you to see some of the regions most popular places!
Remember to get your FREE travel insurance quote from SafetyWing to receive fully comprehensive support when it comes to unforeseen travel complications.
If you are traveling alone, be sure to 'always' carry your cell phone along with you, if you have one that is. Even if you are just popping out of your hotel to go to the shops.
Try to carry cash and items of value with you at all time in a front or inside pocket, you'll find Pacsafe make some great bags/backpacks for traveling around with valuables.

Best Time to Visit Andalusia

Andalusia is known for its hot summers, where temps can often become unbearable at times. During the summer, it's not unusual for daytime temps to exceed 104°F, especially in the cities of Granada and Seville.

As mentioned earlier, the best time to visit for warm temperatures and a stable climate is the shoulder months of April-May / September-October.

For example in Seville, these months have average daily temps of between 64-75°F. The nights are cool and bearable compared to the hot nights during the summer.

During the summer, average temps in Seville range from 84-90°F. Whilst this sounds nice and warm, due to the city being located far inland, temperatures often feel hotter than they show.

If going in the height of the summer season, be prepared that temps can and do often rise above 104°F. So make sure you take lots of sunscreens and avoid heading out in the sun during midday.

The winter months are also popular with those traveling during the Christmas break, although a lot less visited than during the summer.

Average temps in Seville range from 52-59°F, which is a lot cooler and even sometimes chilly.

7 days in Andalusia Itinerary

As well as things to do you should have an idea of which places are integral to include in your Andalusia itinerary.

Is this all you can do in the region? Absolutely not!

There's much more to see in the region and we guarantee that Andalusia will surprise you and make you want to revisit time and time again.

Andalusia is full of hidden gems, with everything from quaint mountain top villages, palaces, castles, and rustic shops to cafès and beaches.

Get lost exploring and get acquainted with the Andalusian culture.

Also, be sure to follow some of our sustainable travel tips to ensure that your trip has a positive impact on the local environment.

---

This post contains affiliate links, meaning, if you click through and make a purchase or sign up for a program, we may earn a commission. This is at no additional cost to you.