Welcome to this guide on 3 days in Madrid.
If you have limited time in the city this guide will show some of Madrid's tourist attractions and allow you to get acquainted with Spanish culture.
As well as transporting yourself around Madrid on foot, using the city bikes and taxis, you can join onto tours that will give you chance to see some of the attractions on the outskirts.
3 Days in Madrid
The capital of Spain, Madrid is one of the most popular destinations to visit in Spain, and one of the most popular city breaks in all of Europe.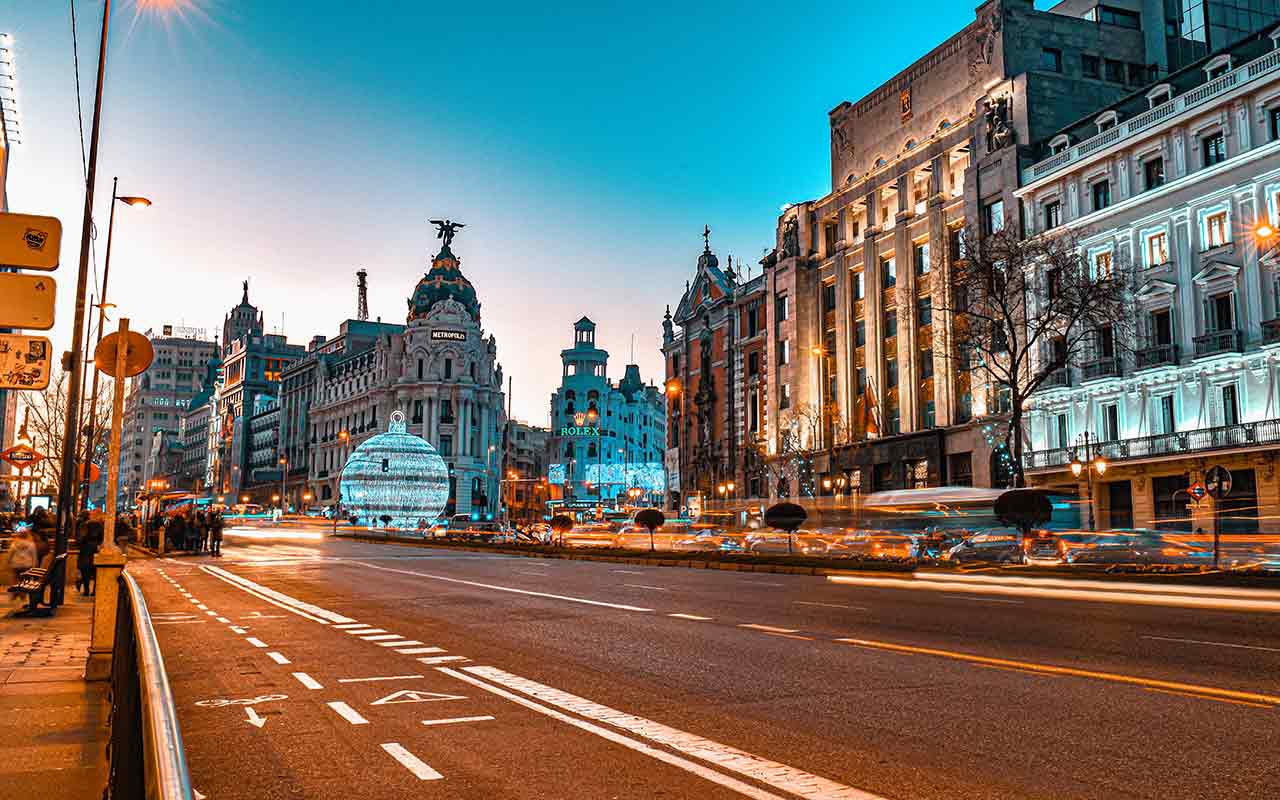 Generally Madrid is safe for tourists and there are loads of things to do in the city and surrounding region. We recommend a minimum of three days to explore the city, see the sights, as well as take in the culture.
Most likely you will have already heard about some of the destinations, however, we have also included some lesser-known gems, as well as some amazing places to visit outside of the city.
Is Madrid Worth Visiting?
Madrid is a city worth visiting for its vibrant energy.
The capital city of Spain is a known to be a place that never sleeps and it's particularly famous for its nightlife.
The range of things you can see and experience is really endless.
How about visiting world-famous museums and art hubs like El Prado and Reina Sofia, or admiring the beauty of its plazas and exploring its charming culture?
Here you can taste some of the best Spanish food and sip delicious red wines. For an authentic experience try the popular tapas!
Is 3 days enough to see Madrid?
If you have the chance to spend 3 days in Madrid, you'll be able to cover some of the best attractions during your stay.
You might also be able to add two or three of 'less touristic' sights to your itinerary, if you plan your time wisely.
In 3 days you should definitely visit El Prado and Reina Sofia Museum, the Palacio Real and Puerta del Sol and stroll around the El Retiro Park.
Best Time to Visit Madrid
Annual weather in Madrid can be best described as seasonal, with hot summers and cool winters.
The summer season in Madrid runs from June until September, where the days are a lot longer compared to the winter.
The average temperature during these months hovers around 72°F. The hottest months on average to visit are July and August with averages of 77°F, with highs of up to 92°F.
Rainfall is quite low during these months, with between 3-6 days of rain for each month.
As well as being the hottest, July and August are also the driest months, with on average 10mm falling throughout each respectively.
During the summer on your 3 days in Madrid make sure that you get to taste the city through this 2.5 hrs tour with wine and tapas that allow you to taste the best of each kind from some Madrid's oldest bars.
The winter season in contrast is a lot colder, running from December until February. The average temperatures during these months are a chilly 42-45°F, with lows of 34°F sometimes occurring in January.
High temperatures for these months range from 50-54°F. Rainfall is a lot higher during these months, with an average of 50mm falling in December, and 40mm in both January and February.
🔒 Get a FREE travel insurance quote from SafetyWing to get timely support when it comes to protecting your travels in Madrid.
Madrid 3 day itinerary
Below we have outlined our custom 3 day itinerary for Madrid.
This includes some of the top rated attractions, and also a chance to get a closer insight into Spanish culture in closeby towns such as Sigüenza.
Day 1 Madrid:
On our first day in Madrid, we will head to the Royal Palace and marvel at the impressive size and abundance of wealth throughout the complex.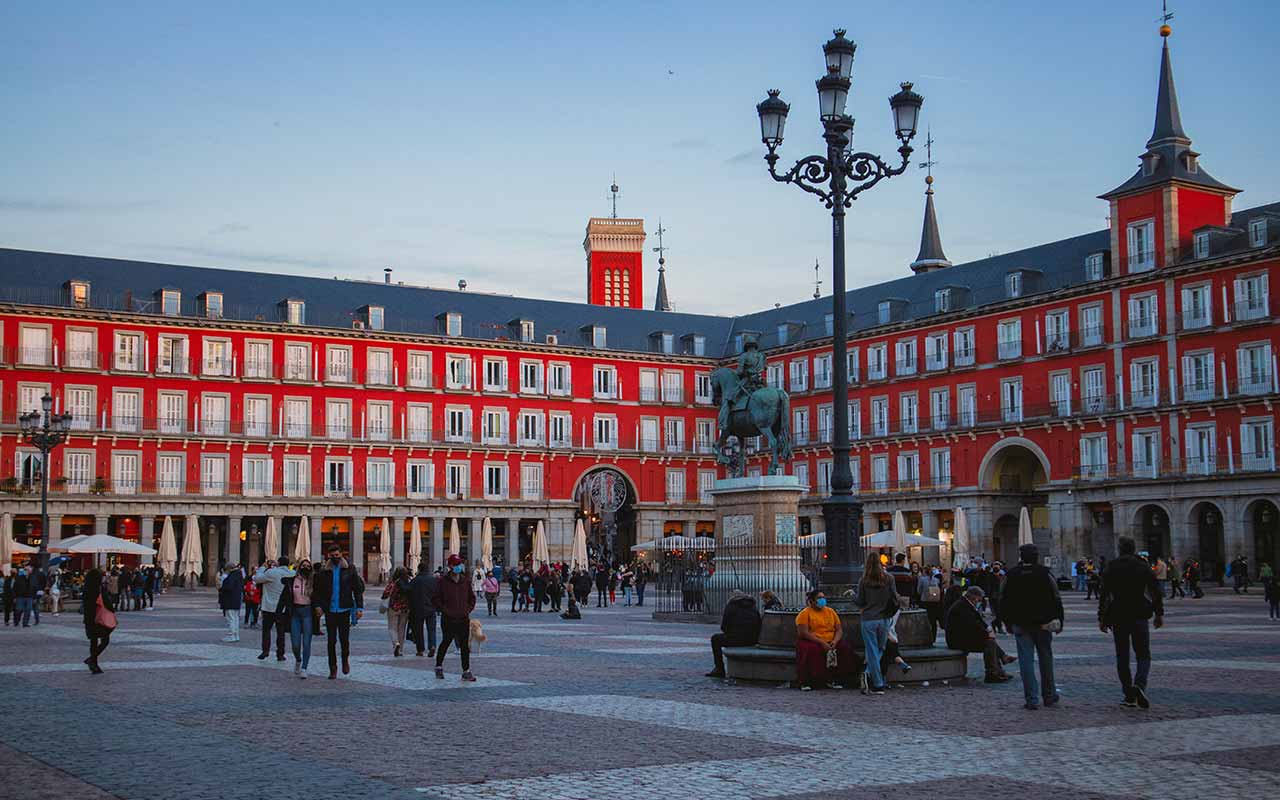 After the visit, we then head to Plaza Mayor in order to get some lunch from one of the local restaurants close to the square, and also to walk along and get some impressive photos of the sprawling courtyard.
For the mid-afternoon, skip the line with this Prado Museum direct entrance ticket in order to witness the legendary collection of paintings and sculpture The evening is then free to use as you please.
For a place to stay Barceló Emperatriz is one of the most prestige hotels that'd be perfect for a night's stay if you can manage to get a room.
Day 2 Madrid
We wake up early on our 2nd and head to the Chamartin train station to catch the train to Sigüenza. The train takes an hour and a half to arrive.
Once in Sigüenza, take the time to visit the castle and take in the impressive views of the scenery from above.
You can then have lunch in the historic center, before then visiting the impressive Cathedral. After, we then head back to Madrid at a convenient time for the evening.
Aim to stay central in a cool area such as Puerta del sol. We liked Room Mate Alba which is perfect for when looking for a sustainable property.
Day 3 Madrid
We will also wake up early on our third day, and first head to the Santiago Bernabéu Stadium. You will need around 2 hours for the tour, and to walk around the inside of the pitch and dressing rooms.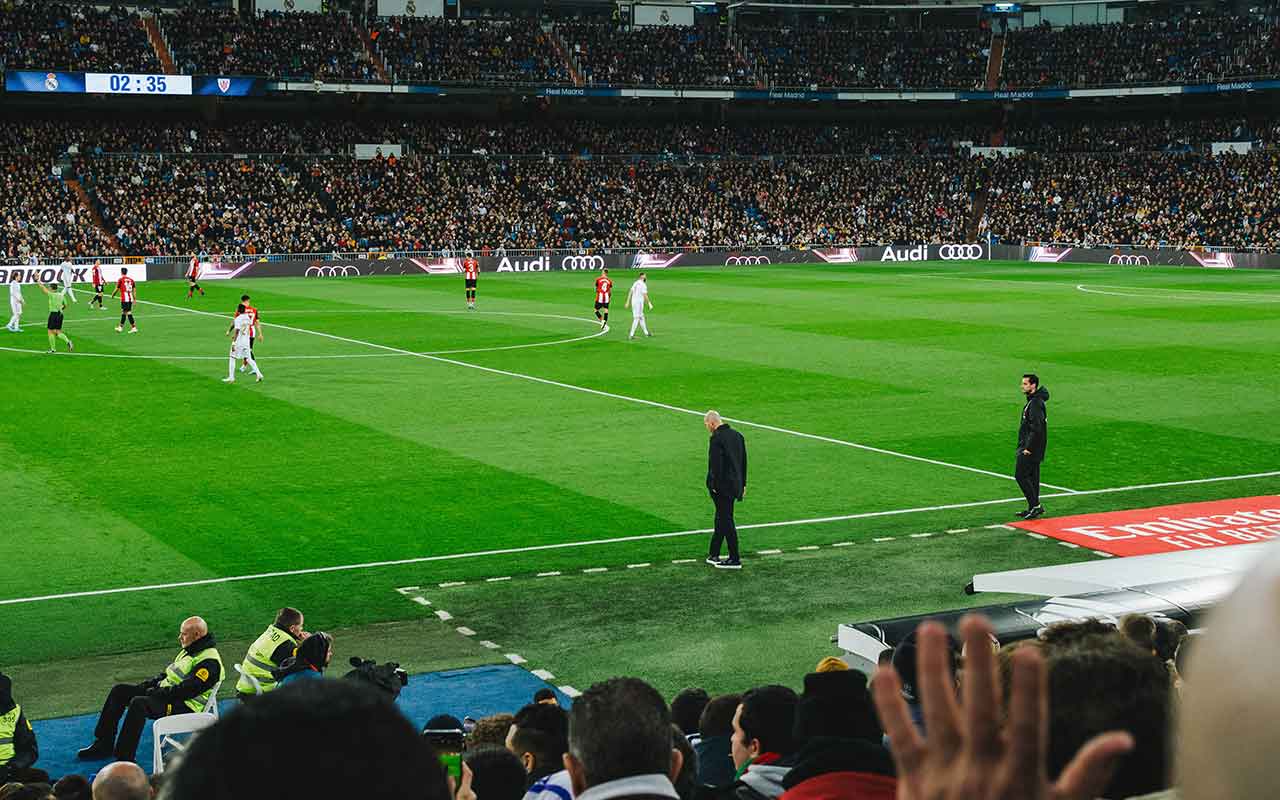 After getting a late breakfast or early lunch, we then head to the Atocha Train Station and head to Toledo, which takes around 30 minutes.
Once here, we then have the afternoon to explore the ancient fortified city, starting with the Puerta del Sol gate, and then visiting the Catedral Primera after.
You can then, catch the train back and head to your hotel to collect your luggage. When on a more modest budget we recommend you try places such as Toc Hostel who will even hold your luggage for you (if need be).
Things to Do in Madrid
With a huge list of things to do in Madrid let's take a look at some popular activities that you won't want to miss during your visit:
Royal Palace
The official residence of the Spanish Royal family is also the largest functioning palace in all of Europe. It contains a grand total of 3418 rooms and over 135,000 m2 of floor space.
The Royal Palace is known for its grand wealth and decorations, featuring paintings from artists such as Francisco de Goya and Velázquez.
With this skip the line ticket and guided tour, you can conveniently enter the vicinity filled with grand wealth and decorations, featuring paintings from artists such as Francisco de Goya and Velázquez.
The Prado
With over 7600 paintings and over 1000 sculptures, this museum is one of the most visited tourist destinations in the World.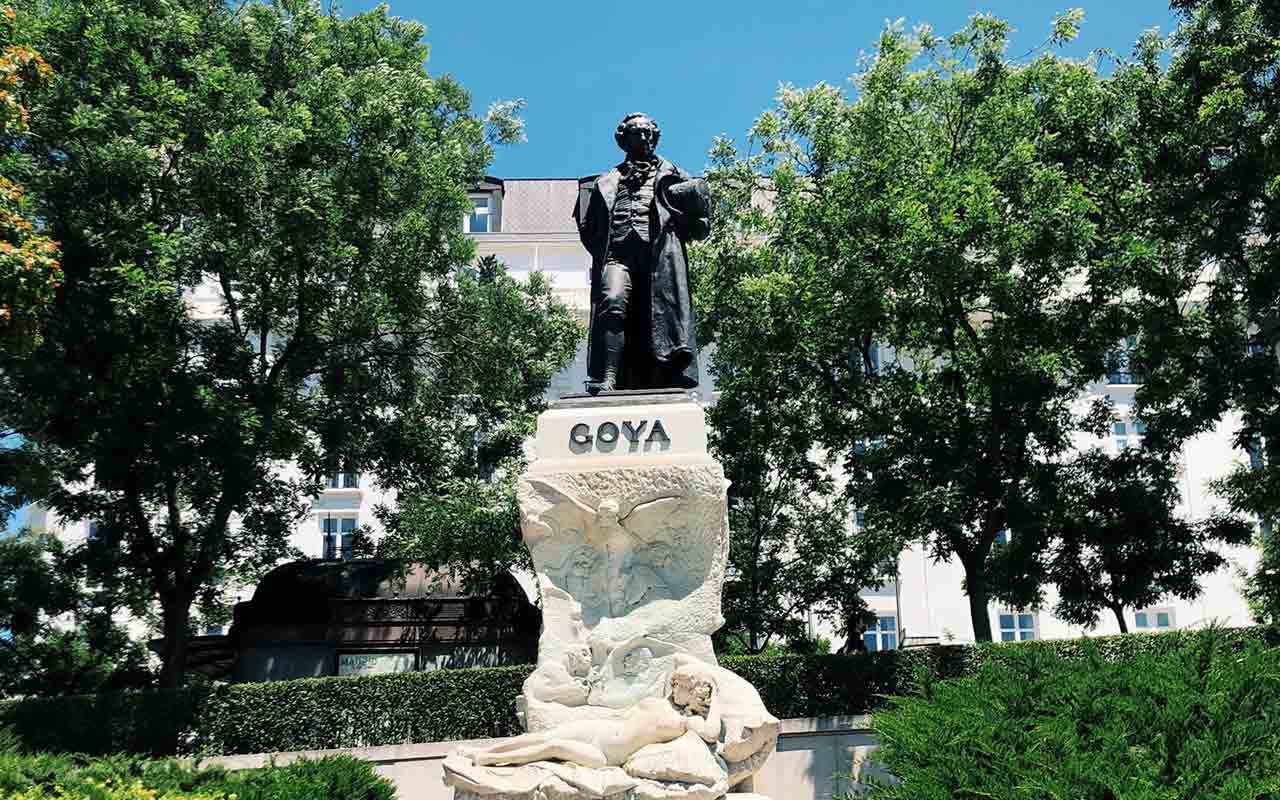 Also known as El Museo Nacional del Prado, this museum of national art is widely considered to have one of the best collections of European Art, including the Spanish Royal Collection.
Plaza de Mayor
This plaza is one of the biggest open spaces to walk around and relax in the heart of Madrid.
Dating back to the 15th Century, the plaza features many beautiful sights, including the Casa de la Panadería as well as the King Philip III statue, which was built and erected in 1616.
Santiago Bernabéu Stadium
The stadium of Real Madrid was built in 1947 and is one of the most historically important in the World.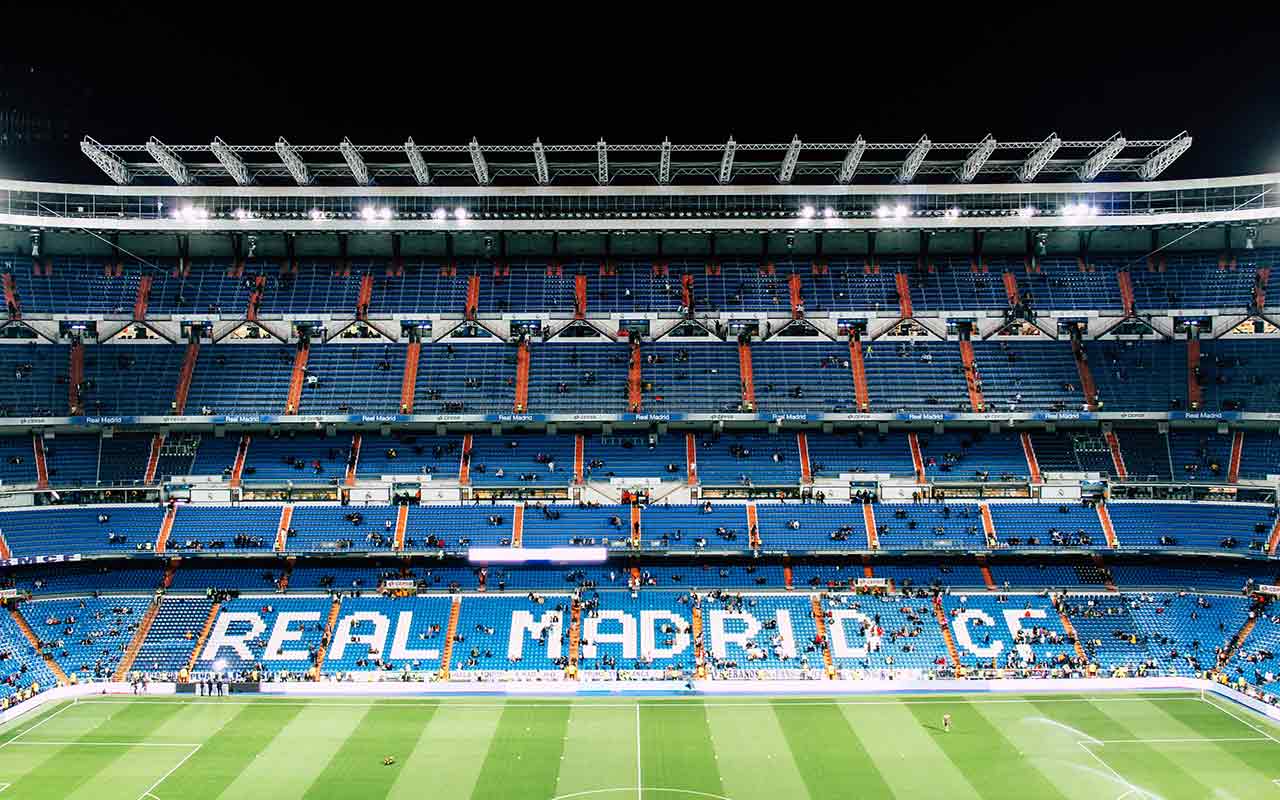 Inside they offer a stadium tour, where you can learn about the history of Real Madrid as well as take some impressive photos from the pitchside.
Why not experience all this with a Bernabéu Stadium tour and even get access to exclusive areas of the Stadium for a real-life close up?
Day Trips From Madrid
As with most European cities doing a day trip gives you chance to see much more than you usually would within a shorter time frame.
Toledo
This fortified city is located roughly 50km South of Madrid and is one of the most popular day trips to take in the region.
Known as the "City of Three Cultures", Toledo has a rich history, with influence from the Muslims, Christians, and Jews.
Some of the best things to see here include the imposing Catedral Primera, as well as the Puerta del Sol, a giant stone gate protecting the North of the city.
You can explore the most interesting parts of Toledo with a local on a day tour to learn more about the offerings of this beautiful city.
Sigüenza
This ancient city is located roughly 2 hours North of Madrid and is one of the most beautiful yet underrated destinations to visit in the region.
The Cathedral is a must visit, made of Ashlar Stone with two giant towers on either side.
The picturesque Sigüenza Castle is another great destination to visit, with its interior dating back as early as the 5th Century.
Madrid Itinerary Map
See the map below to accompany our 3 days in Madrid itinerary:
Madrid Travel Tips
The best time to visit Madrid is in the summer months of July and August, which offer consistently hot weather and little rainfall.
For a first-timer, or for the best overall area, we recommend staying in the Sol neighborhood.
Remember to get your FREE travel insurance quote from SafetyWing to receive fully comprehensive support when it comes to unforeseen travel complications.
Using the extensive metro (over 12 lines) is the most affordable way of exploring Madrid, and it's very safe to use as well.
We like to carry a Pacsafe (or an equivalent style backpack) when exploring capital cities like Madrid to help conceal any valuables.
If you are visiting during the weekend, be sure to head to the neighborhood of La Latina, where you can try out many tapas dished from the region, and also experience some of Madrid's best nightlife.

3 Days in Madrid

Now you have some great ideas of how to spend 3 days in Madrid by spending your time in this beautiful city.

If you wish to spend more time in the city but are unsure, we suggest you read this guide on how many days in Madrid to help you decide.

---

This post contains affiliate links, meaning, if you click through and make a purchase or sign up for a program, we may earn a commission. This is at no additional cost to you.