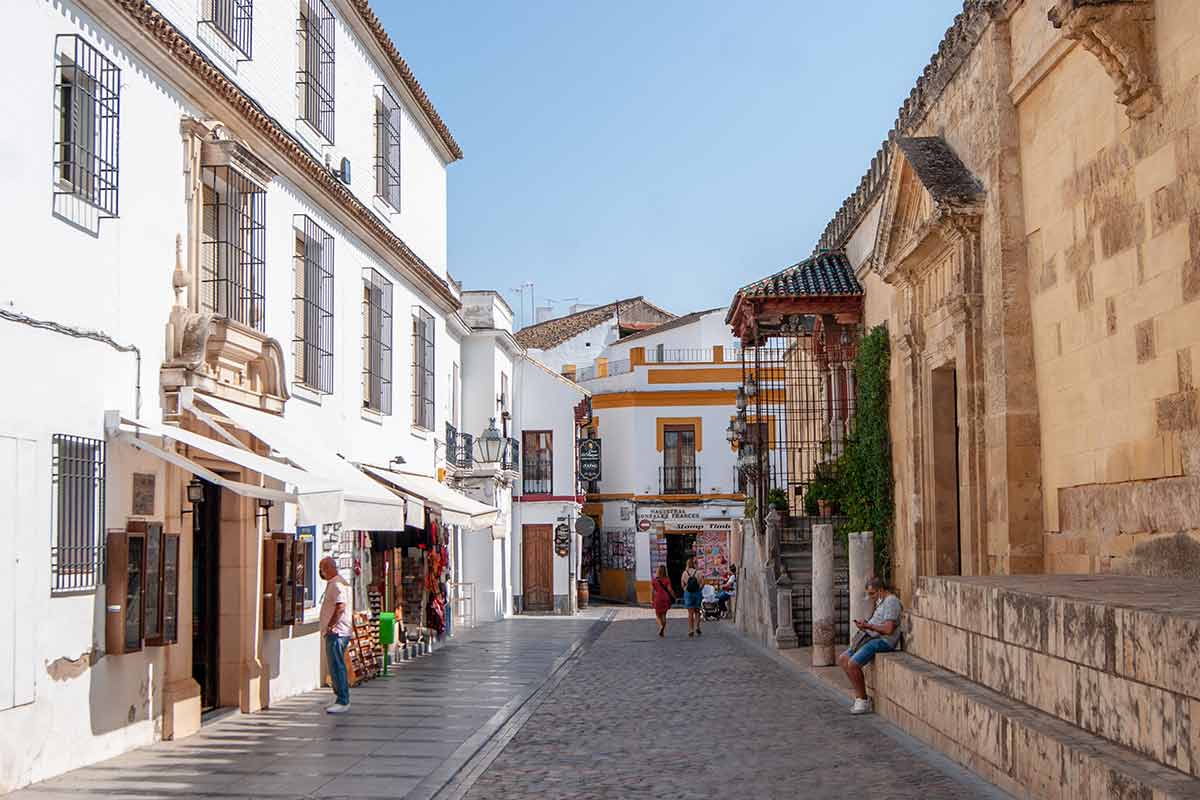 Are you looking for a useful Cordoba itinerary to help you plan your trip?
There are so many wonderful cities to discover in Andalusia and Cordoba is one of the most fascinating ones and it's often overlooked.
Cordoba is one of the best day trip destinations and in this article, we'll show you all you can do during your stay. If you want to avoid the more crowded Seville or Granada, Cordoba is the right city for you!
Cordoba itinerary
Our Cordoba itinerary, which we feel covers some of the best landmarks in this magnificent city, is designed to give you the opportunity to plan your trip knowing you have some of the key places covered.
First of all, let's look a little closer at some of the reasons why you would travel to Cordoba in the first place.
Is Cordoba, Spain Worth Visiting?
Though Cordoba is not as popular as other cities in Spain, it is worth a visit. The historic and cultural offerings of this place shouldn't be ignored
Here are a few of the most compelling reasons to visit Andalusia:
The weather is sunny: Cordoba is a year-round destination due to its warm climate. The best time to visit is during spring and autumn when the temperatures stay at around 25C or 77F.
The cuisine: Cordoba is the birthplace of many of the most famous dishes in southern Spain. You'll enjoy tasting salmorejo, flamenquin, and rabo de toro, among other dishes.
The rich history: In Cordoba, you'll find the largest old town in the country and plenty of Unesco-protected sites, landmarks, and breathtaking architecture.
We want you to book your trip with confidence knowing you've booked the right amount of days needed to be able to see everything you desire.
How Many Days Should I Spend in Cordoba?
As mentioned before, Cordoba is the perfect destination for a day trip. That's what we recommend based on our one week in Andalusia itinerary, which takes you through several of the best cities in Andalucia.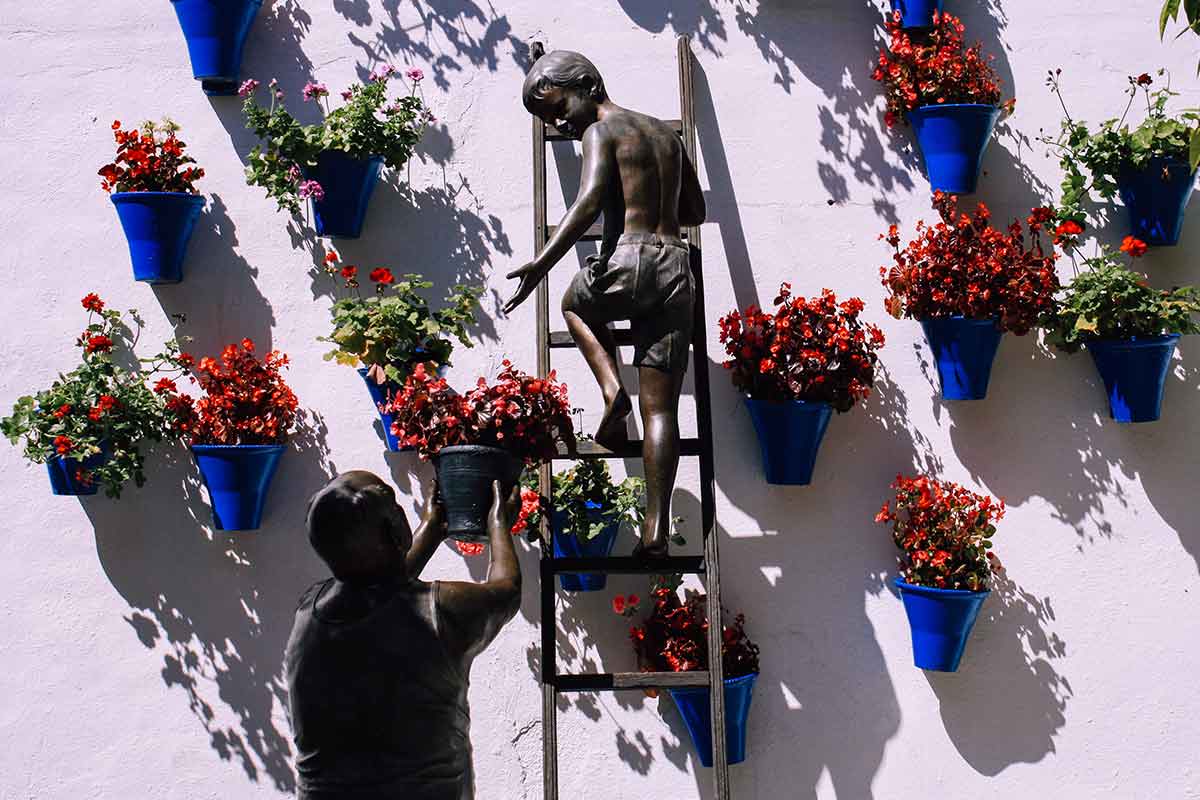 However, if you have extra time and you're able to stay longer, spending 2 days in the city will be wonderful. It's enough to get a good taste of the place and have an unforgettable experience.
Best time to visit Cordoba?
Known as the hottest city in Europe, temperatures during the summer here can get overbearing to say the least (or toasty, if you prefer this).
The hot period runs from June to September and average temperatures range from 76-82°F, with highs of up to 96°F and lows of 62°F.
The cooler period then runs from October until May, where daily averages range from a much cooler 47-67°F. Highs during this period range from 58-76°F, with lows of between 39-55°F.
Things to Do in Cordoba
There are so many things to do in Cordoba, and depending on how active you are, it's possible to do many great activities in just one day.
To give you an idea, here are some of the best places to visit in the city!
Mezquita of Córdoba
The Mosque-Cathedral of Cordoba is easily one of the most popular landmarks and it dates back to the 8th century.
It's one of the most visited buildings in the country and over 1.5 million tourists flock to it each year. This is the largest mosque in the world with 24,000 square meters, so there's plenty to see.
The columns are made with fine materials, it's beautifully decorated, and the courtyard is massive, full of orange trees and their aroma.
If you're interested in staying minutes away from this attraction. Why not give La Ermita Suites a try for an authentic old chapel stay in Cordoba?
Judería de Córdoba
The historic Jewish quarter is another great place to visit while in Cordoba. It's a beautiful neighborhood full of charm. It will feel like you stepped into a fairy tale and it's full of history.
We recommend you go to the Synagogue, a 14th-century building that's incredibly preserved. You can walk through the courtyard, visit the prayer room, and check out the women's gallery. Tours are available!
Torre de la Calahorra
The Calahorra Tower boasts exquisite architecture and it's the oldest defense building in Cordoba.
Calahorra Tower offers amazing views of the center and it's one of the best spots to enjoy the sunset. There's also a museum where you'll be able to see many different artifacts and documents.
Do you want to learn more about the city's history? Don't skip this. The building dates back to the 14th century. It's a lovely fortress, even today.
For a sustainable stay nearby in a room located in a converted 18th-century mansion, why not give Amistad Córdoba a try while here?
Patios de San Basilio
The San Basilio Patios are a must-visit! All 5 patios are breathtaking and their beautiful architecture has earned them several awards. The ticket is only €5 and you'll enjoy your time exploring this wonderful place.
If you can, consider booking a walking tour so a guide can show you around. Just make sure to check their schedule because the patios are open on varying afternoons from September to June.
Puente Romano
The Roman Bridge is one of the most beautiful in Andalusia, so you need to check it out. It was initially built by Romans in the 1st century BC.
However, the Moorish structure you can see today dates back to the 8th century. It has been reconstructed several times, so out of the 16 arches, only the 14th and 15th are original. It's a great place for photos of the river and Cordoba's old town!
Alcázar de los Reyes Cristianos
The Alcazar of the Christian Monarchs is one of the several UNESCO World Heritage Sites in Cordoba.
This is an important landmark and one of the highlights of this itinerary. It's an ancient fortress that dates back to Roman and Visigoth times.
The main attractions include the Moorish gardens, Hall of Mosaics, and Royal baths. Of course, you can't miss the towers, which offer great views of the city. This 3.5-hour walking tour covers the landmark in depth.
Cordoba Travel Tips
If you want to have an authentic experience in Cordoba, there are a few things you should try while you're there.
⤵️ See these helpful tips for Corboda:
Go check out Jugo, a bar/shop that specializes in natural wines and it's near Plaza San Andrés.
If you want to spend a night of luxury you'll find that Balcón de Córdoba is one of the most superior hotels you'll find in Cordoba.
Try Cordoba's salmorejo, a type of cold tomato soup, at La Bodega. This place is as authentic as it gets and the food is made with local, fresh produce.
If you decide to rent a car in Andalusia you'll find it easier to travel outside of the city and visit other towns in Andalusia.
Try to carry cash and items of value with you at all time in a front or inside pocket, you'll find Pacsafe make some great bags/backpacks for traveling around with valuables.
If you're going during the summer, keep an eye out for old-school open-air cinemas!
Remember to get your FREE travel insurance quote from SafetyWing to receive fully comprehensive support when it comes to unforeseen travel complications.
Go to La Tinaja if you want to try a variety of local dishes, it's a lovely spot right on the river.
Don't hesitate to spend some time in local bars so you can mingle and have a nice time. Bar Santa Marina and Bar Santos are good options!
If you can make time to follow these tips, you won't regret it! It will make your experience much richer.
Cordoba Itinerary
Cordoba can give you a wonderful day trip that you'll never forget.
It's a charming and fascinating city that's worth exploring, even if it's just for a day.
This itinerary is only the tip of the iceberg and it's a good start, but there are plenty of reasons for you to come back.
All we ask is that you take a read of our best sustainable travel tips to ensure your trip has a positive impact on the local environment.
---
This post contains affiliate links, meaning, if you click through and make a purchase or sign up for a program, we may earn a commission. This is at no additional cost to you.