Let's take a look below at famous things Spain is known for.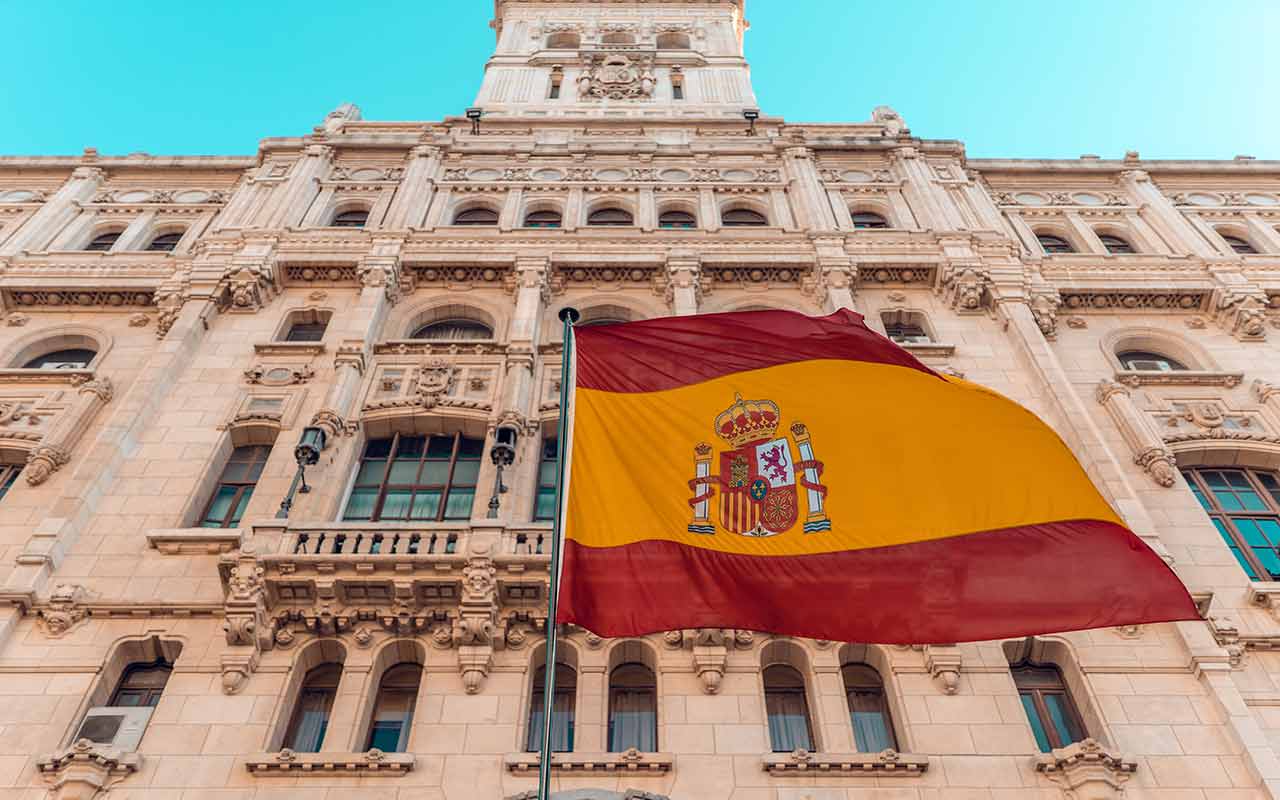 Spain is a European country many people love, and for good reason.
There are many things Spain is known for, such as the amazing weather, tasty food, incredible architecture, and relaxed way of living.
Millions of tourists choose the country as their destination and it's also popular among ex-pats for the low cost of living, particularly people from the UK who are looking to escape the moody weather.
What is Spain Known For?
It's not easy to describe Spain in a few words because there are so many things to say. There are many must-sees in Spain and things to enjoy, it can be difficult to narrow it down.
However, today we will provide a list of the most famous things in Spain so you won't miss anything whilst you are here!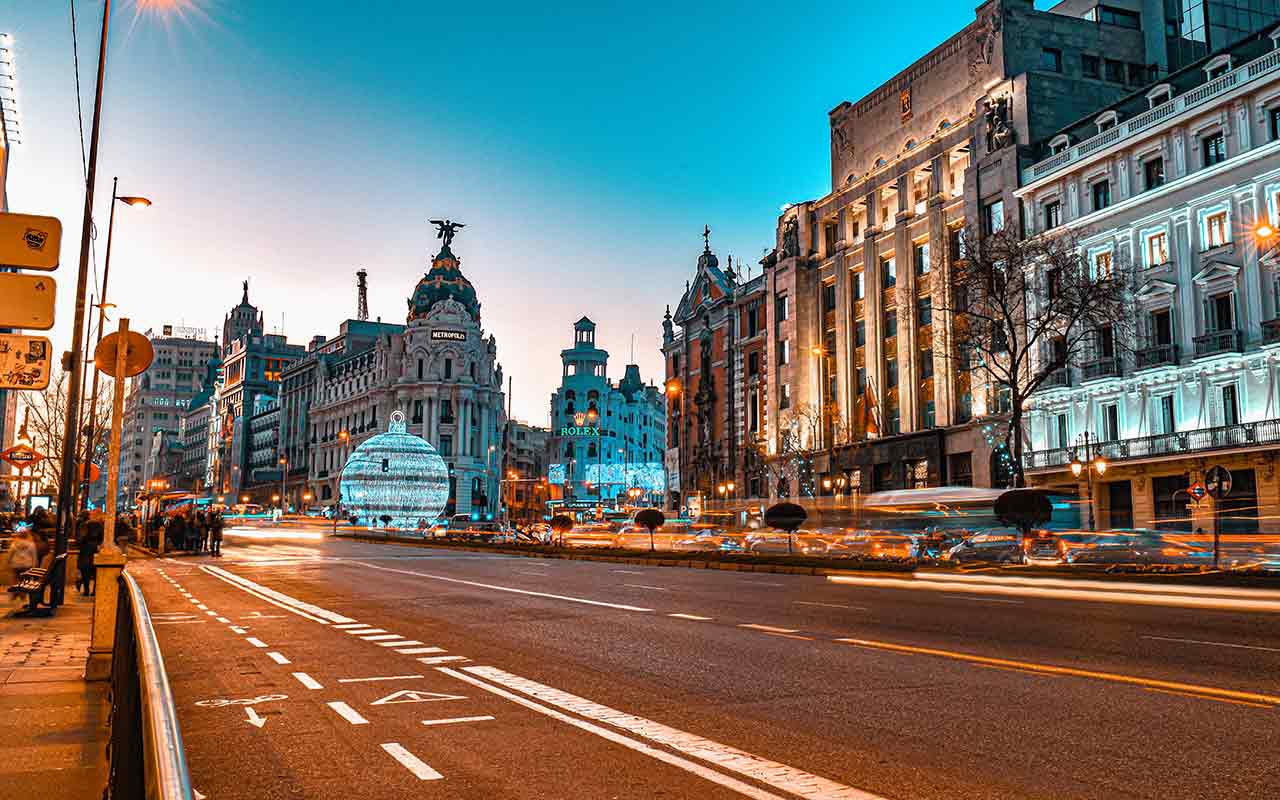 Madrid
Madrid is the capital, so it's one of the most important must-sees in Spain. It's a great starting point and though it's the third-largest city in all of Europe, it's often overlooked. See this 3 day Madrid itinerary for more.
The city is full of architecture and history, and locals are very proud of it, so you won't have trouble finding someone to lead the way. It's a sunny city and there's so much to see!
Tapas
Tapas are one of the most Spanish things ever and they are a variety of finger foods that include cheese and olives, patatas bravas, calamari, chorizo, and much more.
They can be served hot or cold and they are a staple when you spend time with friends over drinks. Spaniards can't live without tapas and once you experience it, neither will you!
La Tomatina
La Tomatina is a tomato food fight (yes, that's right) that takes place right outside the borders of Valencia. It happens every year and it's a tradition that began in the 1940s.
It's an event full of drinking, dancing, fireworks, contests, festivities, and well, tomatoes! The atmosphere is vibrant and fun, and it's impossible not to connect with one's inner child.
Paella
Spanish cuisine is easily one of the best in the world thanks to its diversity. Every region in Spain has something different to offer and Paella is one of the most popular dishes in the country.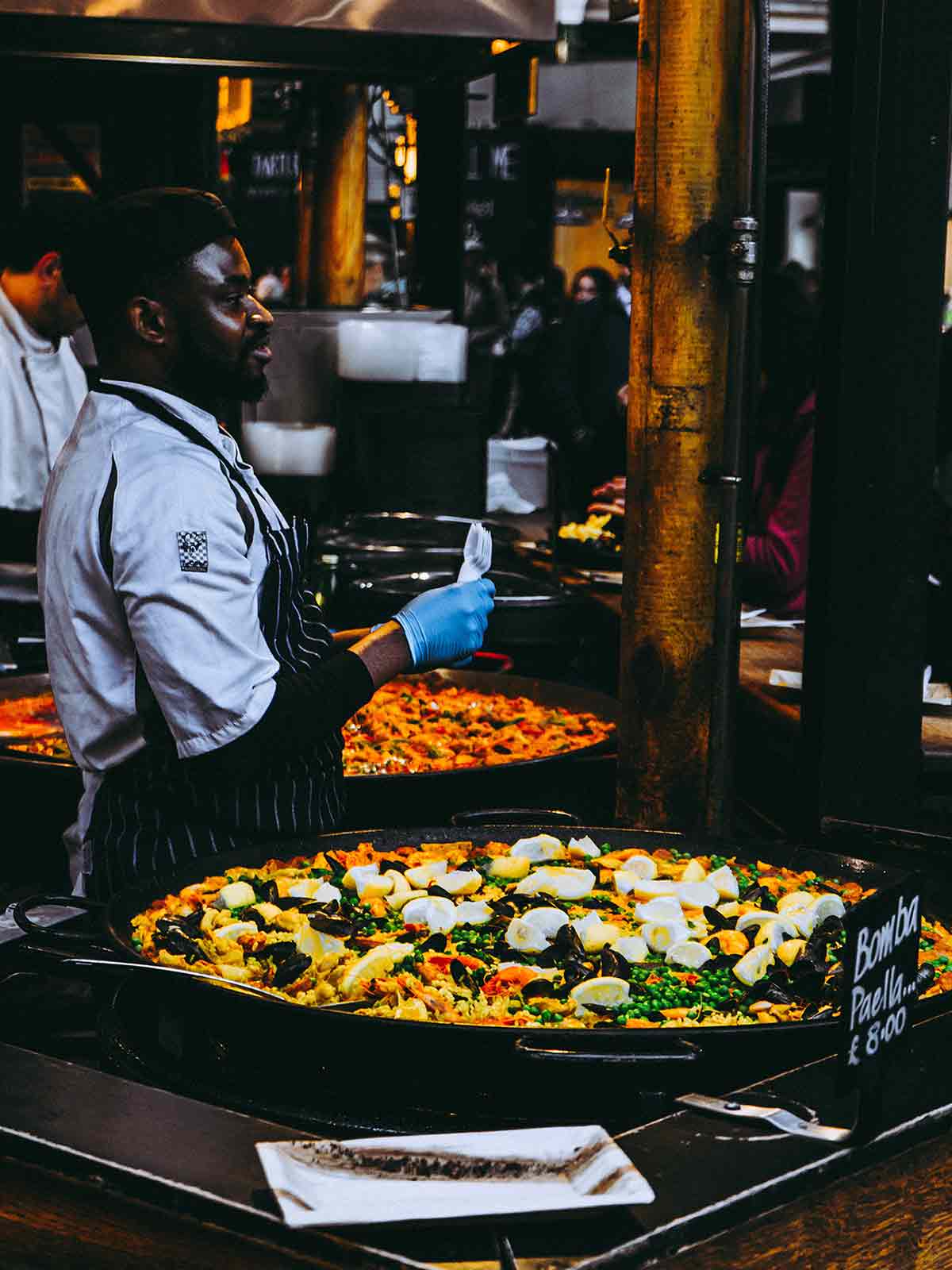 Paella originated in Valencia and is considered Spain's national dish and you'll find it in most restaurants. It's one of the most famous things in Spain! See these gifts from Spain including Paella rice which makes the ideal gift for someone.
Sangria
Sangria is one of the many things Spain is known for. Though the country produces wine, sangria is by far the most popular drink.
There are many variations of sangria, but the original recipe consists of red wine, fruit juice, fruit pieces, and soda water. We recommend you try as many variations as you can, you will enjoy every one of them.
Barcelona
Barcelona is the second-largest city in the country, making it a must-see in Spain. It's older than Rome so imagine all the culture and history it has to offer. Read this 3 day Barcelona itinerary for ideas on what to do.
Barcelona's architecture is exquisite and there are many things to see, including La Sagrada Familia, a cathedral that has been in the works for 200 years and will soon be finished.
Flamenco
Flamenco is one of the things Spain is known for and it's a huge part of their culture. This dance is mesmerizing to watch and it has its roots in Andalusia and southern Spain.
It's difficult to master this elegant dance and it has been declared a Masterpiece of the Oral and Intangible Heritage of Humanity by UNESCO. You simply can't visit Spain and not see a Flamenco performance!
Ibiza
Most party people know about Ibiza! It's the most popular tourist destination in Spain among people who enjoy the nightlife. This small island off the country's east coast is the stage for never-ending parties.
Young people and those who are looking to let off some steam flock to Ibiza to enjoy themselves and take advantage of all the party opportunities.
Football
Football is one of the most famous things in Spain and Spaniards are known for their passion for the sport. It's almost a religion to them and many amazing players call Spain their birthplace.
La Liga is the national tournament, but there are many others that everyone enjoys. There are two clubs that dominate the scene, which are Barcelona and Real Madrid, but there are many more clubs to discover.
Salvador Dalí
Salvador Dalí is the king of eccentricity and he was the leader of the Surrealist art movement of the 20th century. He was born near Barcelona and he became an outstanding artist, unlike any other.
It's difficult to think of a more iconic Spanish artist and he was known not only for his art but also for his unique behavior.
Alhambra
Spanish architecture is one of the many things Spain is known for. The Alhambra is an incredible example of it and it combines Gothic and Islamic styles. This old fortress is located in Granada and it's truly a wonderful sight to see.
It's one of the most interesting pieces of architecture in the country because it masterfully combines two different cultures. The beauty of the Alhambra is difficult to describe, so you just have to see it for yourself.
Bullfighting
Bullfighting is another of the famous things in Spain, (especially in Seville and Madrid) but it's a very controversial topic. It has become an infamous tradition and it has been a part of the culture since forever.
Many argue about the morality of it and how legal it is, but bullfighting continues to be a popular sport in the country.
What is Spain Known For?
These are only a few of the things Spain is known for, but there's so much more to say. This is a country that's very easy to love and it provides an incredible experience to all kinds of travelers.
Spain is full of history, art, culture and is beautiful to explore.
Every Spanish region is unique and has something wonderful to offer, so no matter where you go, you'll have an unforgettable experience.
Whether you travel to party, relax, or immerse yourself in culture, you'll get chance to do whatever your heart desires without much trouble.
Want to learn more about Spanish culture? Pick up one of these books about Spain to learn even more before embarking on your trip.
---
This post contains affiliate links, meaning, if you click through and make a purchase or sign up for a program, we may earn a commission. This is at no additional cost to you.