Welcome to this guide on how to get from Marco Polo Airport to Venice.
If you are arriving in Venice on an international flight it is highly likely you'll be flying into Venice Marco Polo (VCE) which is one of the busiest airports in Italy.
Visitors from Europe may be able to fly into Antonio Canova Treviso airport (TFS) which is located in Treviso, however, this article focuses on Marco Polo airport.
Do you have much knowledge about Venetian culture? If so, you will know that this airport which was founded in 1961 has been named after the great explorer.
Marco Polo Airport to Venice
Bookmark this page as you'll find all the information you need to be able to get to Venice from Marco Polo Airport as well as ideas on what to do when you get here.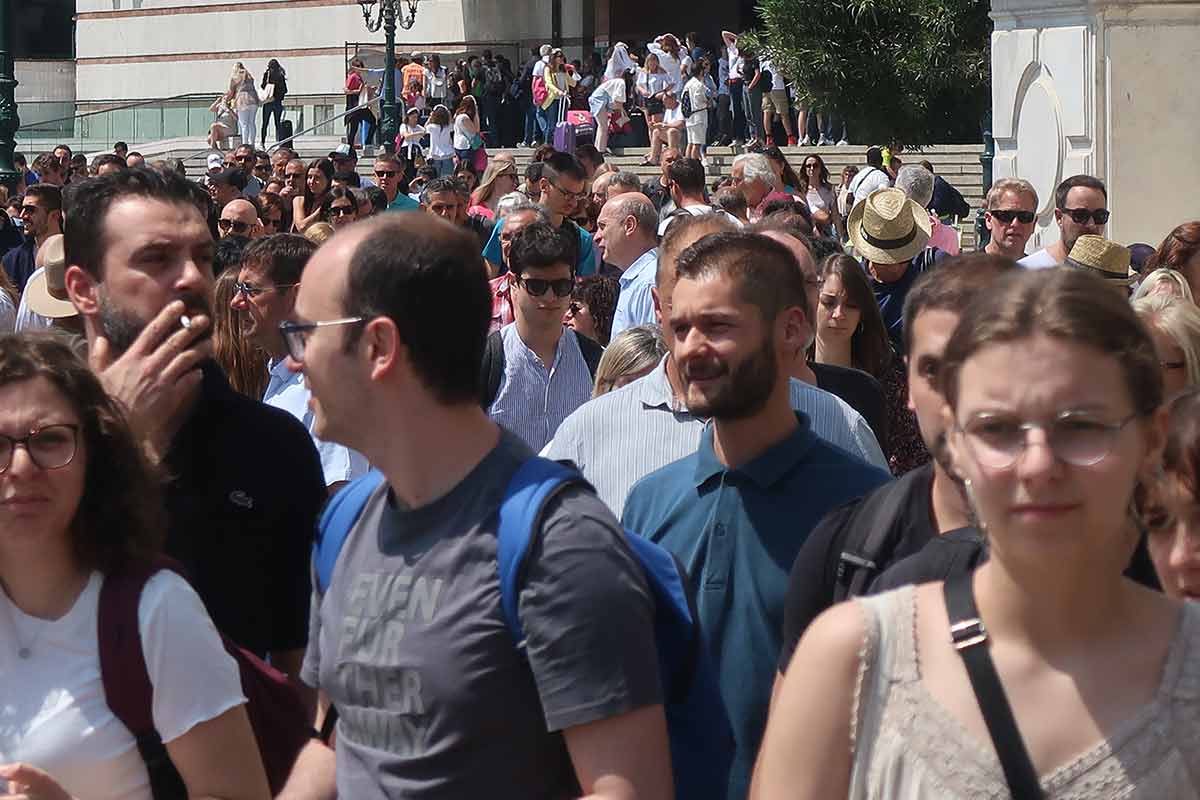 In total, you have 6 options for getting to Venice and which one you choose will likely depend on your budget and the amount of time you have available.
It may also depend on who you are traveling with and whether you want to arrive in Venice in style (or not). Many visitors love the idea of arriving in Venice by boat.
First, though, lets take a look at the actual distance between Marco Polo Airport and Venice so you can get a better idea of what to expect on this journey.
How far is Marco Polo Airport from Venice?
The distance between Venice Marco Airport and Venice is 14 kilometers and it can even take less than 20 minutes to get there by car and around 30 minutes of travel by public transport (depending on the mode of transport you take).
Ways to get to Venice from Marco Polo Airport:
You'll be glad to know that you can decide which method to take when you arrive but we recommend booking in advance as it will save you time waiting around.
There are 6 unique ways to arrive in Venice:
Get the bus
Train (+ bus)
Alilaguna water bus or taxi
Land taxi or water taxi
When even went as far as creating a fully comprehensive guide on transport in Venice to give you a full rundown on how to get around the city once you arrive.
The cheapest way to get from Marco Polo Airport to Venice?
If time is not so much of an issue like many others you want to get to Venice from the airport spending as little money as possible, then you'll want to travel by bus.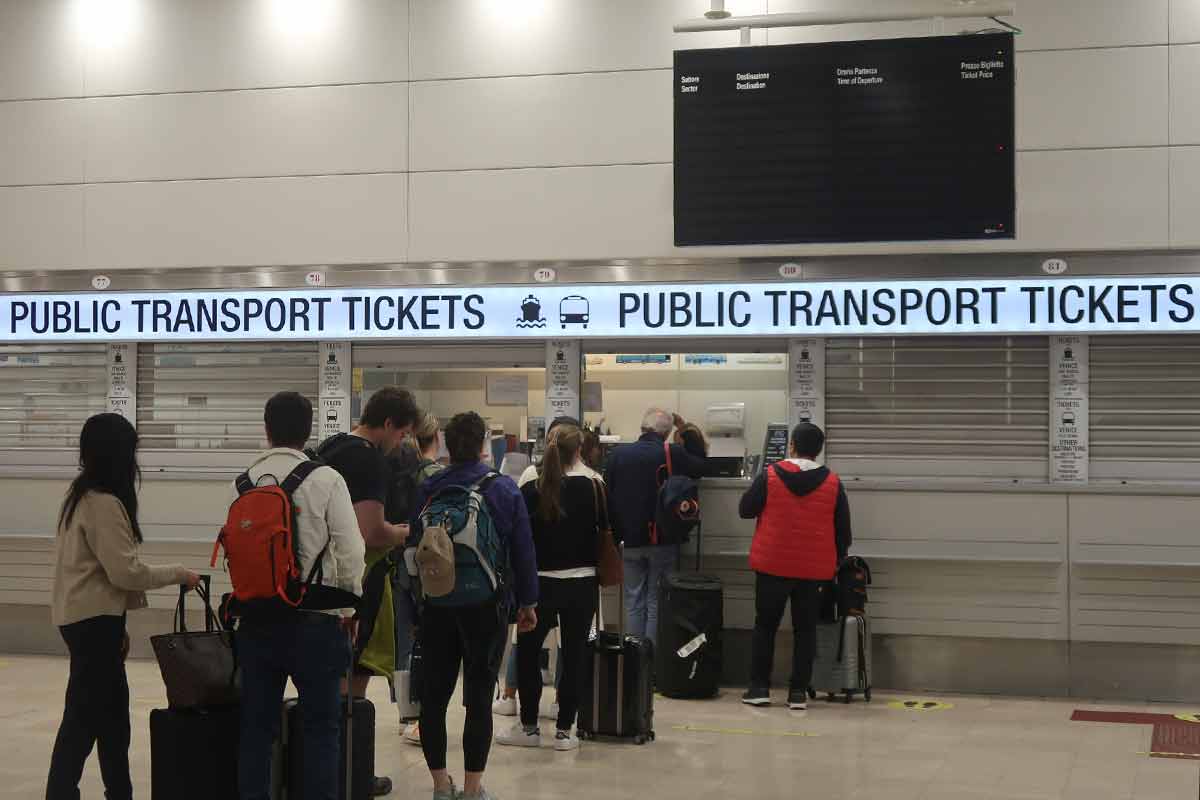 The cost of the ticket is just 8 euros and you'll have the choice of two:
ACTV bus number 5
ATVO bus number 35
The ACTV bus takes longer, so you can expect the journey to take between 45 minutes and 1 hour (on a good day) due to the stops the bus will make along the way. Whereas the ATVO bus is direct and takes around 30 minutes.
You can get the bus right outside side the arrivals lounge and the bus is usually sat there ready to go, so you should not have to wait around much.
Getting from Marco Polo Airport to Venice
Let's now take a closer look at all the available options that you have so you can make a final decision on which mode of transport is best for you.
Marco Polo Airport to Venice by Bus
There are two types of buses that go from Marco Polo Airport to Venice and below we'll break down the differences between the two so you know what to expect.
ACTV Bus Venice Airport
This bus can be taken from outside the airport arrival lounge. Literally, as soon as you step out the door you will see the bus stops.
This particular bus which is bus number 5 leaves every 15 minutes and will usually make several pit stops along the way before arriving at Piazzale Roma. Expect this journey to be anywhere between 25 and 45 minutes.
You can take a look at the bus timetable here which gives you the exact times. The ticket cost 8 Euros each way or you can purchase a return ticket for 15 euros.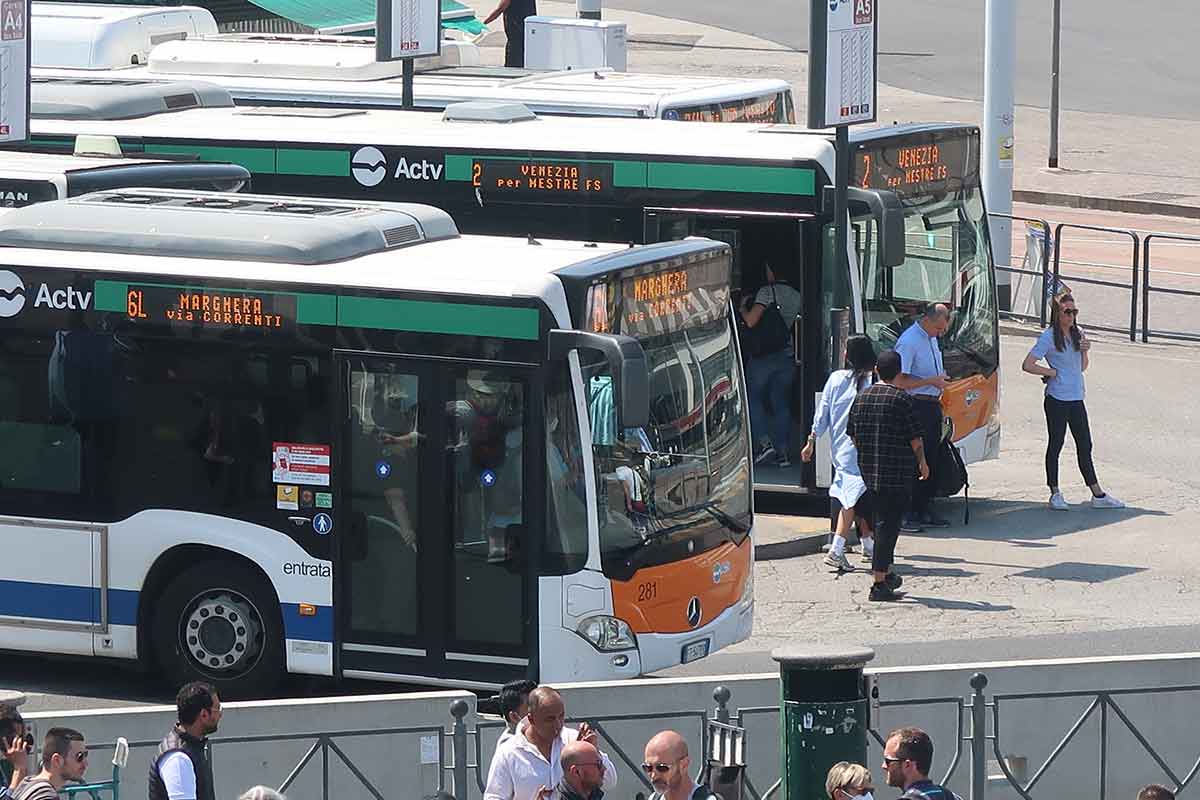 We suggest that you get the one-way ticket just in case you decide to choose one of the other methods to get back to Marco Polo Airport from Venice.
You can get your ticket from one of the self-service machines located in the airport (next to the exit door). Then for the return, you can purchase your ticket in Piazzale Roma. Or get this 2 day pass that has the ACTV bus included!
ATVO Bus Venice Airport
This bus also leaves from the same stop as the number 5 the only difference is that the ATVO is an express service. This means that the bus makes zero stops along the way so it is ultimately faster.
Just look out for bus number 35 or for the ATVO sticker that is on the side.
Here is a link to the timetable so you can revise the schedule in your own time. The cost of a one-way ticket is higher at 10 euros, but it saves your precious time.
The return ticket for this service costs 18 euros so you can save yourself 2 euros by purchasing your return journey in advance.
Also with this ATVO service you can actually purchase your ticket in advance so if you want to save yourself the hassle of paying on arrival (think big queues), this can spare you extra time to spend in Venice.
Like the ACTV bus, if you do decide to pay on arrival just head over to one of the self selves ticket machines near the exit in the arrivals lounge.
Marco Polo Airport to Venice by Alilaguna Water Bus
If you want a unique experience and don't mind being transported along the lagoon with your luggage, the Alilaguna Water Bus is the second most cost-effective way you can reach Venice.
Many visitors who have just 1 day in Venice (or sometimes even less) will go with this option since it is faster than most other modes of transport when it comes to getting as close to your final destination as possible.
In fact, getting from Marco Polo Airport to Venice by water bus is more common than you may have thought. It is worth noting here that Alilaguna is the name of the company so look out for the sign when you first walk out of the airport.
Instead of arriving at Piazzale Roma by bus, this mode of transport in Venice will allow you to get closer to your final destination, which could be your hotel or a specific attraction. Be sure to know where you're trying to get to before boarding.
Take note of the different lines:
Linea blu (blue line)
Linea arancio (orange line)
If you take the blue line you can get close to St Mark's Square and with the orange line, you'll get close to Rialto Bridge. The Alilaguna Water Bus leaves every 30 minutes or so.
This will usually take around 1 hour and 20 minutes but remember you can get closer to some places than others when you compare it to taking the bus.
Of course, this estimation of 1 hour and 20 minutes will depend entirely on which part of the city you are trying to get to.
You can purchase your tickets from the Alilaguna website and with that expect the cost to be 15 Euros for a one-way ticket and 27 Euros for the return.
From the arrivals lounge you can walk out past the bus stop and follow the path round to the port you will see that the area is signposted so just follow the signs that say Alilaguna.
Marco Polo Airport to Venice by Train
One of the most popular ways to get to Venice from Marco Polo Airport is traveling by train. However, with this method, you will have to get the bus first.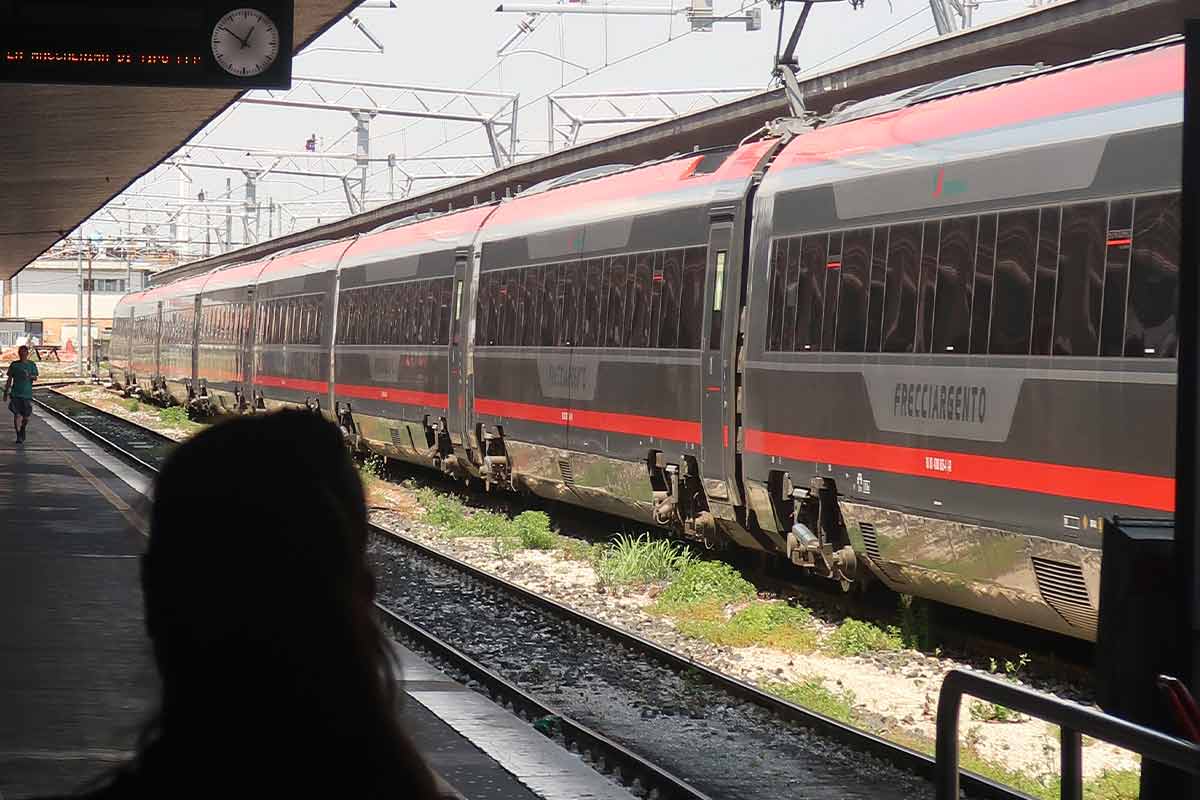 The ACTV is the bus that takes you to Mestre railway station which is where you'll need to go to get the train to Venice.
This option is not usually for those who have just 1 day in Venice or a visit for half a day, for example. However, if you are visiting Mestre as part of your itinerary or looking for ways to see more of the region, this makes a good option.
When you walk out of the arrival lounge at the airport just look out for ACTV numbers 4, 10 and 45 or you can also take ATVO bus number 15 as an alternative. The bus journey takes around 20/30 minutes.
Then, once you get to Mestre, the bus will drop you off right in front of the train station. From there you'll need to purchase a ticket at one of the self-service machines and jump on the next train. The trains to Venice from Mestre leave every 5/10 minutes or so which means you're not waiting around for long at all.
Water Taxi to Venice from Marco Polo Airport
Another option for getting to Venice from Marco Polo Airport is by way of water taxi. When it comes to gliding along the water with your luggage, this is by far the most comfortable option.
Also, the main benefit of this option is that it will take you to your hotel. If you've not yet booked yours, see these hotels near Piazzale Roma for some ideas.
Expect to pay anything from 100 to 150 euros depending on where you are going. However, if you are traveling as a small group, let's say 4 then the price stays the same. With 5 or more people the price usually increases by 10 euros per person.
If you're traveling to Venice alone, you still have the option to save money by sharing a water taxi.
You can even book your ticket in advance to guarantee yourself a spot and can get on your way to your hotel or final destination once you arrive at the airport.
Taxi from Marco Polo Airport to Venice
There is a company called Cooperativa Artigiana Radiotaxi and they offer a service with which you can book a taxi from the airport to either Mestre or Venice. So instead of getting the bus to Mestre, you could get a taxi to the train station.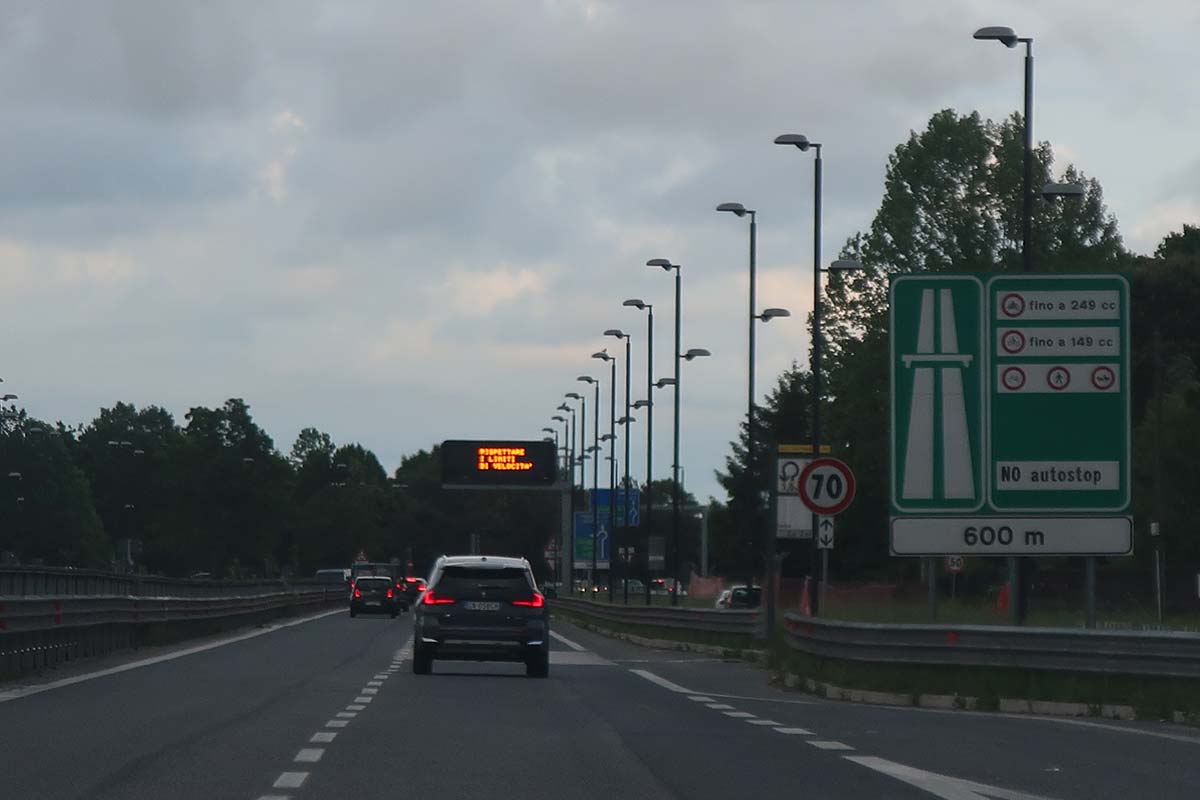 Or, you can even just get a taxi to Venice from Marco Polo Airport directly! It's not necessary, but if you do this option, we suggest carrying this Italian phrase book so you can start practice the local lingo with your driver along the way.
This option is less expensive than let's say the water taxi and offers a certain level of comfort, however, you'll only be able to get dropped off at Piazzale Roma.
With this option, although a good one, you can see why a water taxi is an attractive option for so many travelers to Venice. Not only do you get to arrive in style but you have the option of getting dropped off closer to your hotel.
Regardless, the taxi ride costs 40 euros for up to 4 people. This includes one piece of luggage per person. So if you find yourself traveling with lots of luggage you may want to reconsider this option as it could turn out to be complicated.
Got travel insurance for Venice?
World Nomads offers simple and flexible travel insurance. Buy at home or while traveling and claim online from anywhere in the world.
Marco Polo Airport to Venice
Now you have a clear idea of how to get to Venice from Marco Polo Airport.
As you have seen, there are various options to choose from depending on your time, budget and the amount of luggage you find yourself carrying with you.
Planning a trip to Venice is not as easy as it seems, especially when you have so many options and limited time. We hope this guide has made it easier to decide.
Depending on how many days in Venice you have you may want to visit Mestre or spend the night there on the way back to be closer to the airport.
---
Dear responsible traveler: This post may contain affiliate links, which means, if you click through and make a purchase, book a tour or a hotel, we may earn a small commission. This is at no additional cost to you. Your support means a lot and helps us to maintain the quality of this site.