Welcome to this post on how to get from Treviso Airport to Venice.
Named after Antonio Canova, the famous Venetian sculptor this airport is small but very modern and although further than Marco Polo from Venice it is popular.
With the advent of budget airlines flying passengers to northern Italy, there are more and more visitors arriving at Treviso Airport with plans to visit Venice.
Many travelers from Europe benefit from this cost-effective route, however, for those visiting the city of canals and bridges, there is often an extra expense of getting there and this guide gives you the best options to choose from.
Treviso Airport to Venice
In this guide, we are going to list not only the best way to get to Treviso Airport to Venice but the cheapest so you can take both into consideration.
In total, there are 5 options for getting to Venice from Treviso so it will depend on the budget and more importantly time that has been accounted for your trip.
How far is Treviso airport from Venice?
You will find that Treviso airport is located some 40 kilometers north of Venice.
It is not as quick as traveling from Marco Polo Airport to Venice but the two are still well connected so the distance becomes less noticeable. It is even more so enjoyable as you're able to admire Veneto's countryside views from the window.
The cheapest option for getting to Venice is by shuttle, or you could even rent a car and drive there. Other options include a mix of the bus (or taxi) and train.
Although much smaller than the Marco Polo airport, you will find all the facilities that you would expect to find in any modern airport in Europe.
How to get from Treviso airport to Venice
Let's now explain in more detail the best way to get from Teviso airport to Venice by looking at each of the 5 options that you can take depending on your budget.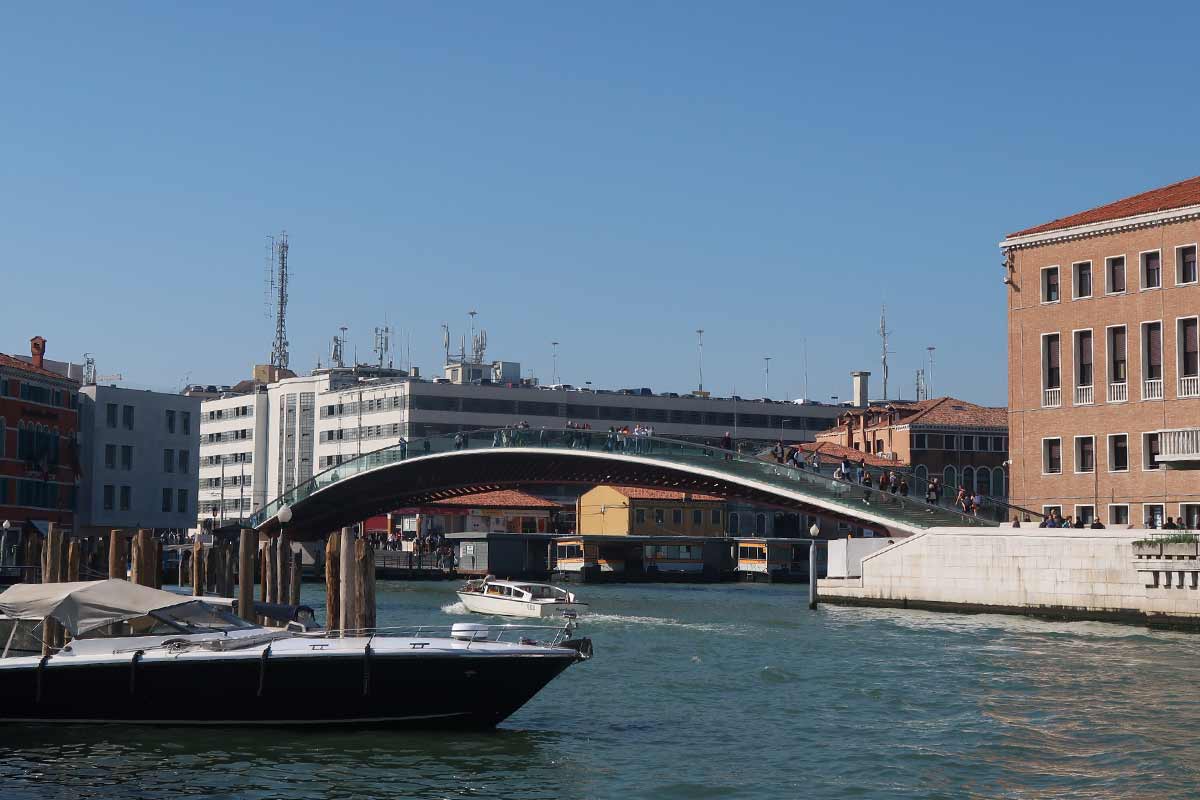 Bus from Treviso airport to Venice
When it comes to taking the bus to Venice from Treviso airport, it is worth taking into consideration that there are two companies that offer a shuttle service.
ATVO Treviso airport express bus
This ATVO shuttle bus service leaves from outside the arrivals lounge of the airport at the exact time that you booked it for.
Each one-way ticket costs 12 euros and the return ticket costs 22 euros. You also get your baggage included in this price too.
With this service, you can book your ticket in advance to save time on arrival. It is worth noting that if you are traveling as part of a group of 10 or more people, you'll pay just 10 euros each way or 18 euros for the return ticket.
This service takes around 70 minutes to get to Venice and stops at Piazzale Roma (there are two pit stops along the way: one at Corso del Popolo and another at Mestre railway station).
If you are considering this option you may also want to see this Venice to Treviso airport bus timetable this allows you to see all the stops for this route in both directions as well as purchase your tickets.
If you prefer to purchase your ticket upon arrival you can head to the ATVO ticket machine located near the baggage claim, or go to the ATVO ticket office in the arrival hall (opening times are from 7.30 to 22.30).
Barzi bus service
This bus service also leaves from outside the airport. The cost of a one-way ticket is 10 Euros and the return ticket costs 19 Euros (note that the return ticket is valid for 10 days).
You also get your baggage included for this price and if you are traveling with children up to the age of 10 they will travel free of charge.
This service takes around 40 minutes to get to the Venice Tronchetto and the only stop it makes along the way is at Venice Mestre.
The great thing about this service is that if there so happens to be a delay with your flight or at the airport, your ticket will remain valid for your booked journey. When booking this service you are also able to reserve a seat of your choice.
Train from Treviso Airport to Venice
Getting a direct train from Treviso Airport to Venice is not an option unfortunately but there is still the option of traveling to Treviso Centrale railway station and getting the train from there.
To get to Venice from Treviso Airport by train
The first step is to take the Treviso Airlink bus services which leave from outside the airport. There should be 2 buses every hour and you can check the timetables here on their website.
Again, with this service, you can purchase the ticket from inside the airport or by using the MOMUP mobile app which is usually the most convenient for us.
The ticket cost is just 4 Euros and the bus leaves from Via Noalese which is literally 95 meters away (a 2-min walk) just turn right on the exit from the airport.
After arriving at Treviso Centrale from Treviso Airport:
The first thing you'll want to do on arrival is to purchase your train ticket to Venice from one of the self-service machines (or the ticket office) at Treviso Centrale.
You'll be traveling on one of the regional trains which leave twice each hour. The journey from Treviso train station to Venice takes either 32 or 40 minutes depending on the train you get. The ticket costs 3.70 Euros for a one way ticket.
Taxi from Treviso Airport to Venice
For those looking for ultimate comfort and want to travel from Treviso Airport to Venice in style, using the Radio Taxi Treviso is usually the best option.
In fact, this is the only official Taxi company that is licensed to be able to operate inside the airport. You can find this service outside the arrivals hall and to get to Venice the cost is 76 Euros (each taxi can carry up to 4 people).
All in all, with this taxi service you can expect a 35-minute journey and the drop-off point is usually at Piazzale Roma as the land taxi in Venice is unable to get close or even access other parts of the city.
Hiring a Car from Treviso Airport to Venice
Many travelers who like to have the ultimate freedom when it comes to moving around Italy prefer to hire a car to get around. Especially since it is almost always more cost-effective to hire a car from the airport than anywhere else.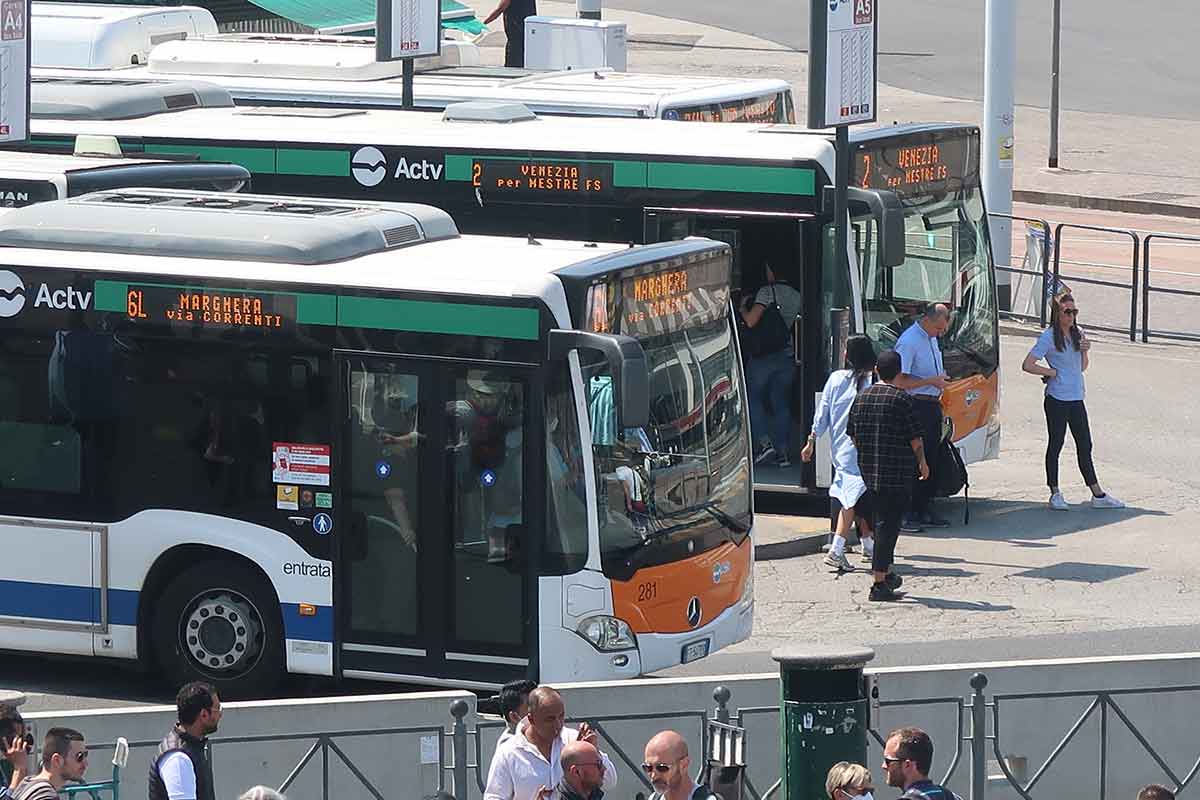 This option is perfect if you are thinking of visiting other parts of Italy or would like to spend an afternoon in the Prosecco Hills for example.
We recommend you book the car online before you arrive to get the best deal. However, you can still use one of the counters in the arrivals lounge.
Here are some of the rental car companies you'll find here:
Avis
Europcar
Enterprise
Sicily by Car
Maggiore
Leasys
Autovia
Sixt
The great thing about Discover Cars is that do all the hard work for you and will compare all the local prices to give you access to all the best deals.
Usually, a rep will meet you at the arrivals hall and help you locate your vehicle. From there you can finalize any paperwork and be off towards Venice.
Got travel insurance for Venice?
World Nomads offers simple and flexible travel insurance. Buy at home or while traveling and claim online from anywhere in the world.
Treviso Airport to Venice
Taking into account the various transport options, have a clear answer when it comes to getting from Treviso Airport to Venice.
Although the private transfer is the most comfortable and hassle-free, options such as the shuttle bus and or the taxi service are great for when you have less luggage or traveling with friends or family and can split the cost.
If you'll be visiting other cities and decide to hire a car, always take the correct car rental insurance to ensure you're covered while out on the roads.
To get a better understanding of how many days in Venice to stay be sure to see our guide that gives you some tips on what you can do during your stay.
---
Dear responsible traveler: This post may contain affiliate links, which means, if you click through and make a purchase, book a tour or a hotel, we may earn a small commission. This is at no additional cost to you. Your support means a lot and helps us to maintain the quality of this site.