Is Madrid Safe for new travelers?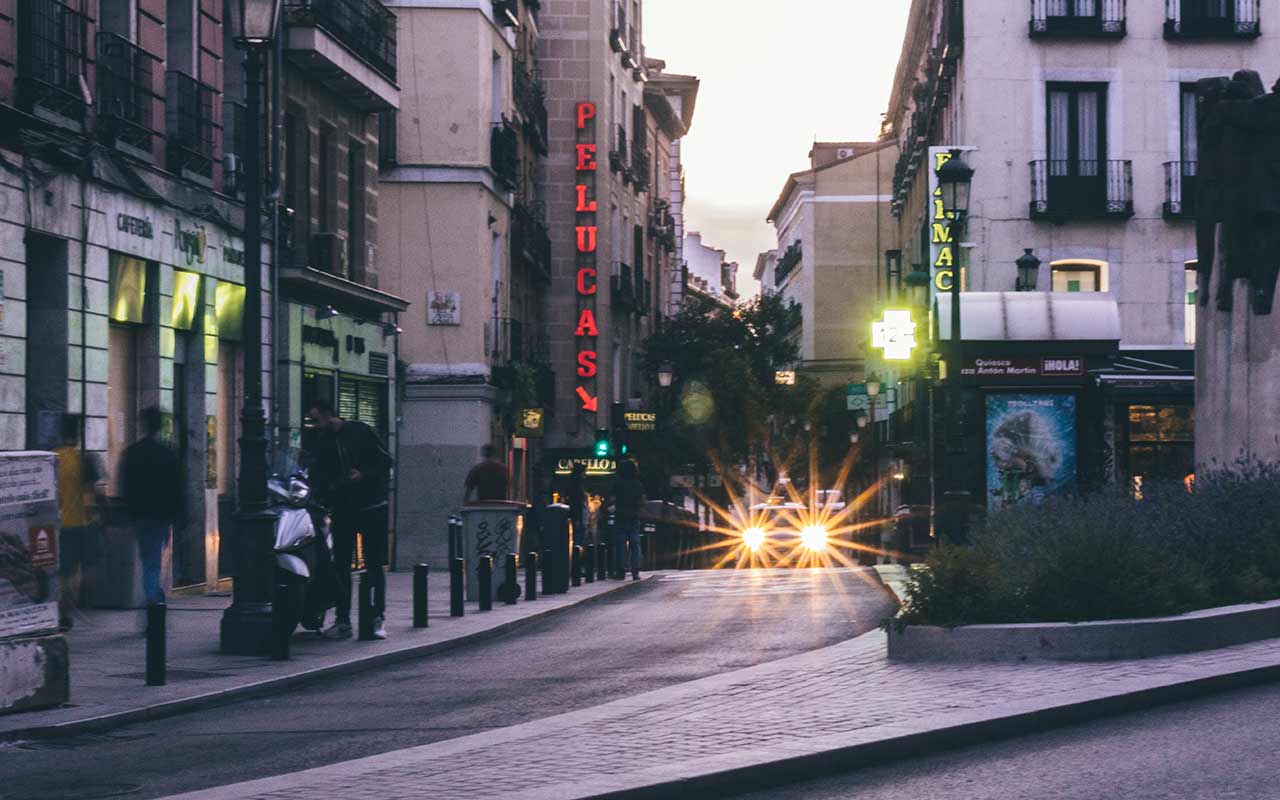 Madrid! The home of the Royal Palace, what feels like a hundred reputable universities, and two of the best football teams in the world.
This city is home to over 3.3 million residents, making it approximately double the population of Barcelona.
Is Madrid Safe?
However, Madrid is the epicenter of all things Castilian and receives millions of visitors a year.
Full of history, both recent and medieval, it has an eclectic array of museums and galleries. See this 3 day Madrid itinerary for more ideas.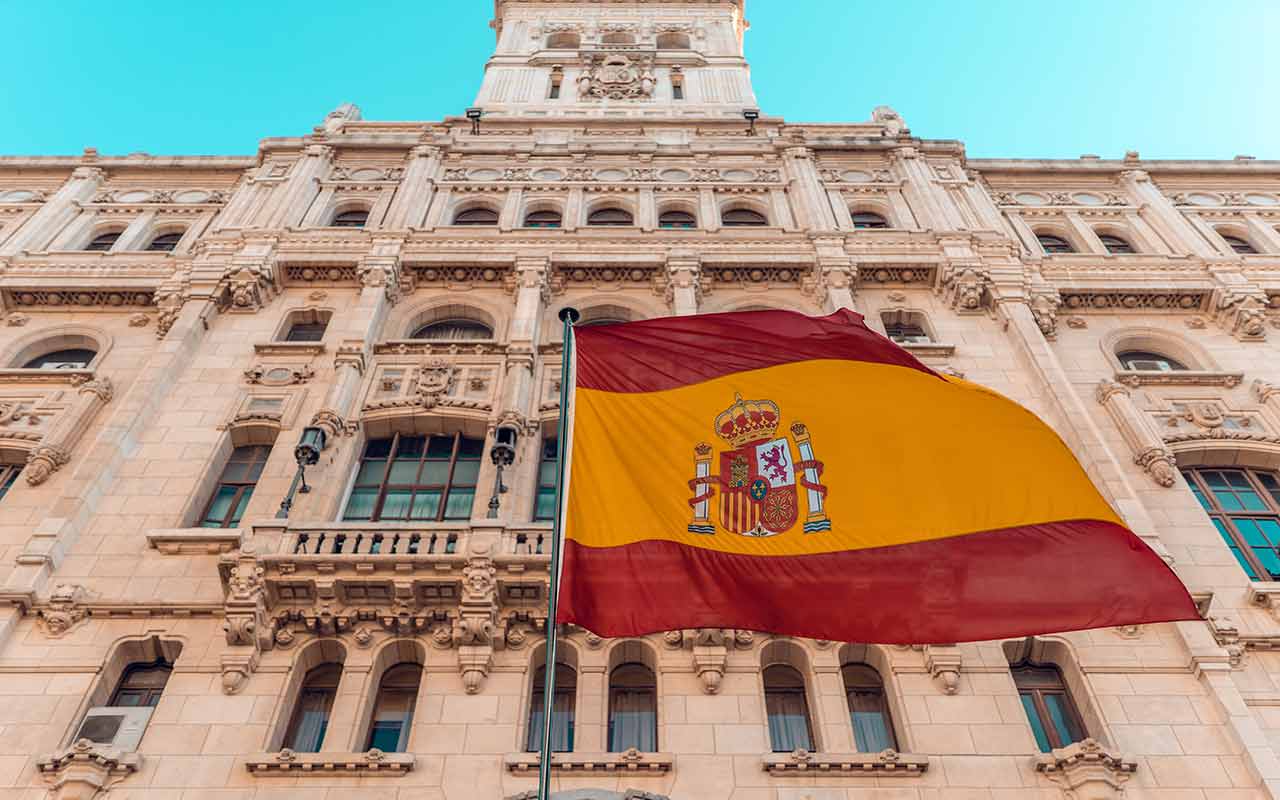 It's also one of the best places in the whole country for fans of architecture. The big question, however, is whether Madrid is as safe as visitors make it out to be.
Is one of Spain's most recognizable metropolises just another European city with petty crime and scams? Or is it safer than most cities?
We're here to give you the information you need.
How Safe is Madrid?
Madrid is an interesting place when it comes to the question of safety.
On the one hand, it's just like any other major European city with petty crime problems, organized crime, and the highest chances of crime happening to visitors being pickpocketing.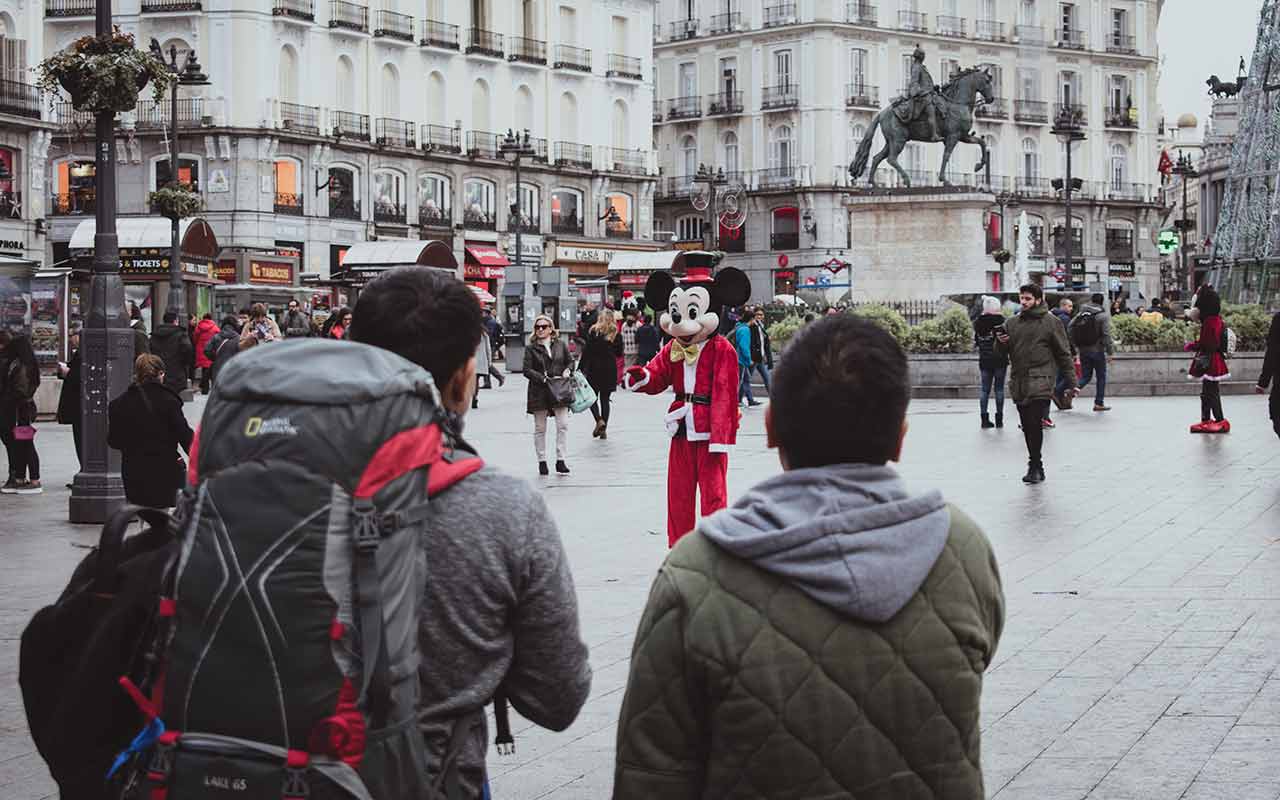 However, it's still seen by some visitors as a more dangerous place than the likes of Berlin or even cites such as London.
This is due to the fact that the main tourist areas more central to the city such as Centro are targeted by the gangs for pickpocketing.
Get a FREE travel insurance quote from WorldNomads to get the right (and timely) support when it comes to protecting yourself in Madrid.
Madrid Crime Rate
The current U.S. Department of State Travel Advisory at the date of this report's publication assesses Spain at Level 2, increased caution due to terrorism.
Criminals tend to target elderly people and women, according to El Periodico, and stealing jewelry, mobile phones, and wallets.
Numbeo.com ranks Madrid as a safer destination for tourism than Barcelona. Read about safety in Barcelona to make up your mind.
The COVID-19 pandemic saw a severe drop in crime due to lack of tourism.
Madrid is the 8th most liveable city in the world according to Monocle magazine, in its 2019 index.
Visiting tourists are commonly victims of purse snatching or pickpocketing in high traffic and tourist areas, but violent crimes against tourists are infrequent.
From March 14th to June 20th 2020, there was a 56% drop in petty theft and a 38 percent drop in robberies using force.

It is also worth noting that as a smart city in many ways, Madrid has some of the most cutting-edge digital technology when it comes to connectivity around the city so you can walk around and feel safe.

Is Madrid Safe for Tourists?

The locals say there are some safety considerations to keep in mind.

Madrid is a big city, after all, the largest in Spain and the second largest in the EU to be exact. As a popular tourist destination, it draws pickpockets as well as scammers and crooks.

Tourists rowing a boat at El Retiro Park, Madrid

Madrid is a very safe city, but tourists can be easy prey for pickpockets, as visitors are often distracted by their surroundings and maybe carrying expensive phones and cameras.

Keep a close eye out for your belongings. Be sure to use a money belt, purse or bag that zips and carries your wallet in your front pocket.

Where to Stay in Madrid

With a plethora of cool neighborhoods and sought-after places to stay in Madrid, which places should you consider if you're planning on staying in the city for more than 24 hours?

Sol-Gran Vía

Puerta del Sol and its surrounding areas are definitely the places Madrid newbies need to visit, so why not stay here?

Puerta del Sol, a public square at Madrid, Spain

As well as being the true center of the city (and the starting point for all the motorways in the whole country), this is a great meeting place for locals and tourists alike thanks to its location smack-dab in the middle of Madrid and great public transport links.

Hotels such as Room Mate Alba are perfect for a romantic weekend and also the perfect spot for backpackers or Grand Tour-style vacations.

Malasaña

This is a neighborhood with huge local gravitas. From the heart of the Madrid 'La Movida' countercultural movement to the trendy neighborhood, it is today.

La Musa is one of the chic restaurants in Malasaña, Madrid

Malasaña has seen some huge changes in the last century that has shaped its look today.

Found here are some incredible eateries and chic shops alongside traditional bars and markets. It's also one of the top areas in town for nightlife to its central location.

We recommend getting on one of the private tours that will usually give you a deeper insight into the complexity of this cool neighborhood.

Chamberí

From hunting grounds to a district of aristocracy, Chamberí has always been an area in constant flux. Just like Malasaña, the local history is as interesting as the look of the place.

The beautiful facade and streets of Chamberí, Madrid

A traditional, serene neighborhood free from the touristy hustle and bustle of the city center. Many travelers stay at the Gran Versalles hotel as it is in a prime location and offers excellent value.

Picture wide streets and flats going for eye-watering prices, that just so happens to also be a hotspot for fine-dining and classy restaurants.

Madrid: Travel Safety Tips

Although Madrid isn't the most unsafe location in the world, it wouldn't hurt to take some precautions before and during your stay to ensure that you stay safe no matter what:

'Guiri' is the colloquial name the Spanish use for foreigners. But don't be upset if someone calls you this, as it's typically meant to be endearing. 
Be sure to check out Toc Hostel for a stay in some of madrid's finest budget rooms with fabulous interior design
Walking around flashing expensive items and gadgets will attract attention from unwanted petty criminals.
Keep your bag close to you at cafes/restaurants, never place your bag in a retrievable position open for passers-by to grab.
Remember to get your FREE travel insurance quote from WorldNomads to receive fully comprehensive support when it comes to unforeseen travel compilications.
If you decide to drink like a local, a few beers at lunch or vermouth in the morning, pace yourself and don't over-drink.
Refuse strangers attempting to give you 'gifts'. This scam is popular throughout Europe. Here, scammers will try to offer you a gift—like a rose or a bracelet. If you accept the gift, the scammer will make a scene and demand payment, often threatening to call the police.
Don't show wads of cash when paying for stuff – control how much cash you carry around and use a hotel safe. Wearing a money belt may attract attention.
Know the typical distraction techniques – pickpockets often work in groups and sometimes pretend to be collecting money for a charity.
If you decide to take a ride on the city tour bus be sure to secure you bags on the seats.
Be especially cautious with your belongings when ambling through the Puerto del sol and other crowded areas.

Best Time to Visit Madrid

According to the best resource to this kind of material, Travel US, the weather reaches its most preferable period around Autumn/Winter:

September-November

Mild temperatures that range from the high 50s to the upper 70s in September (Fahrenheit) and the low 40s and upper 50s in November make touring around Madrid's El Rastro market and Retiro Park immensely enjoyable.

Leaves fill the ground of Retiro Park in Madrid during autumn

The issue with this time period is that there are little to no events happening. The Autumn Festival is exciting, but not worth the trip if you're looking to bundle multiple events.

December-February

This is a good time to find a deal on a hotel since many slash their rates this time of year. But it gets cold: In January – historically Madrid's coldest month – temperatures reach into the low 30s.

Here are some Key Events for this period:

Three Kings Day (January)
Madrid Carnaval (February)
Gastrofestival (January-February)

If arriving to Spain's capital in Decemeber or January, check this one week Andalusia itinerary for some ideas on other places to visit in Spain.

Is Madrid Safe? Final Words

Turns out, Madrid is quite a safe place if you take the necessary measures.

Planning ahead will make your trip stress-free, so make sure you know where you're staying and where to take extra vigilance.

Madrid has one of the best tourist scenes in the world, so if you're visiting purely for the galleries and old buildings, you should know in advance about the sketchy areas of the city.

Don't hesitate to book your trip to Madrid today and be sure to follow our sustainable travel tips to ensure that your trip has a positive impact on the local environment.

---

This post may contain affiliate links, meaning, if you click through and make a purchase or sign up for a program, we may earn a commission. This is at no additional cost to you. Read our our disclosure.