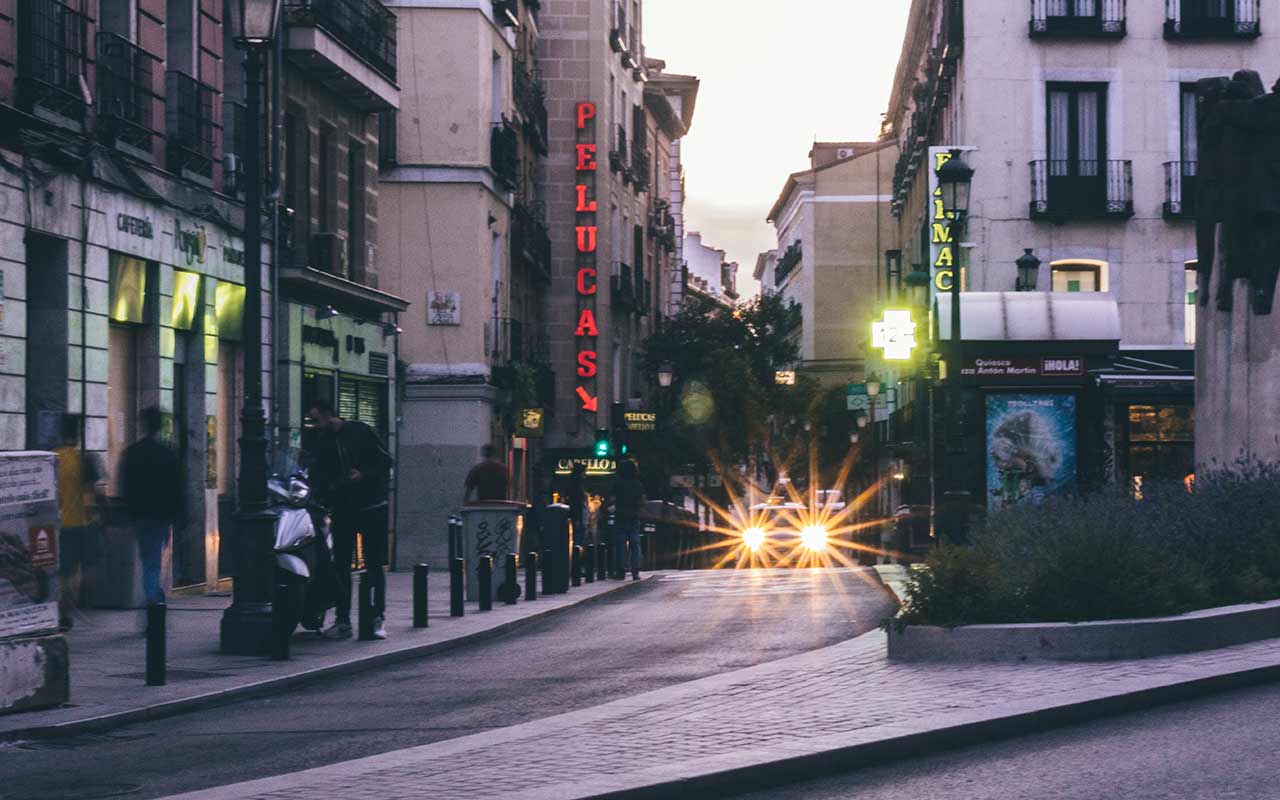 Is Madrid Safe for new travelers?
Madrid! The home of the Royal Palace, what feels like a hundred reputable universities, and two of the best football teams in the world.
This city is home to over 3.3 million residents, making it approximately double the population of Barcelona. However, Madrid is the epicenter of all things Castilian and receives millions of visitors a year for its elegant culture, history, and food.
But, is Madrid safe? Read this guide to learn about the city's crime rate and how safe it is to be in the Spanish capital as a new tourist as well as places to avoid.
Is Madrid safe?
For most people, knowing whether Madrid is safe to visit or not is imperative, especially for those planning a visit to the city, now, or at any time in the future.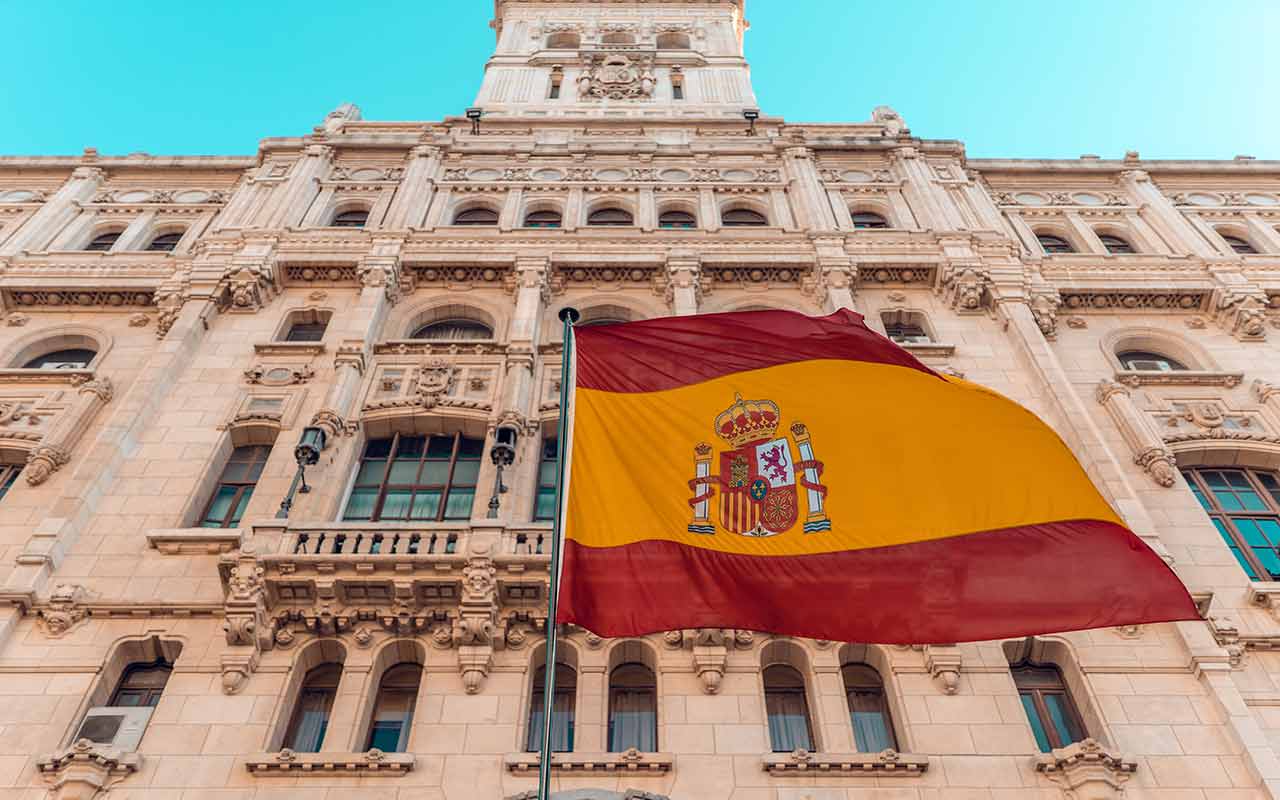 Full of history, both recent and medieval, it has an eclectic array of museums and galleries Then for those who like the outdoors, a long list of free parks to explore.
It's also one of the best places in the whole country for fans of architecture. The big question, however, is whether Madrid is as safe as visitors make it out to be.
Is Madrid one of Spain's most recognizable metropolises just another European city with petty crime and scams? Or is it safer than most European cities?
We have covered a list of the safest cities in Europe to visit on this blog for you to compare, however, keep reading this specific page to learn more about common crimes, areas and neighborhoods to avoid as well as how to stay safe in Madrid.
How safe is Madrid?
Madrid is an interesting place when it comes to the question of safety.
On the one hand, it's like any other major European city with petty crime problems, organized crime, and visitors are most likely to be pickpocketed.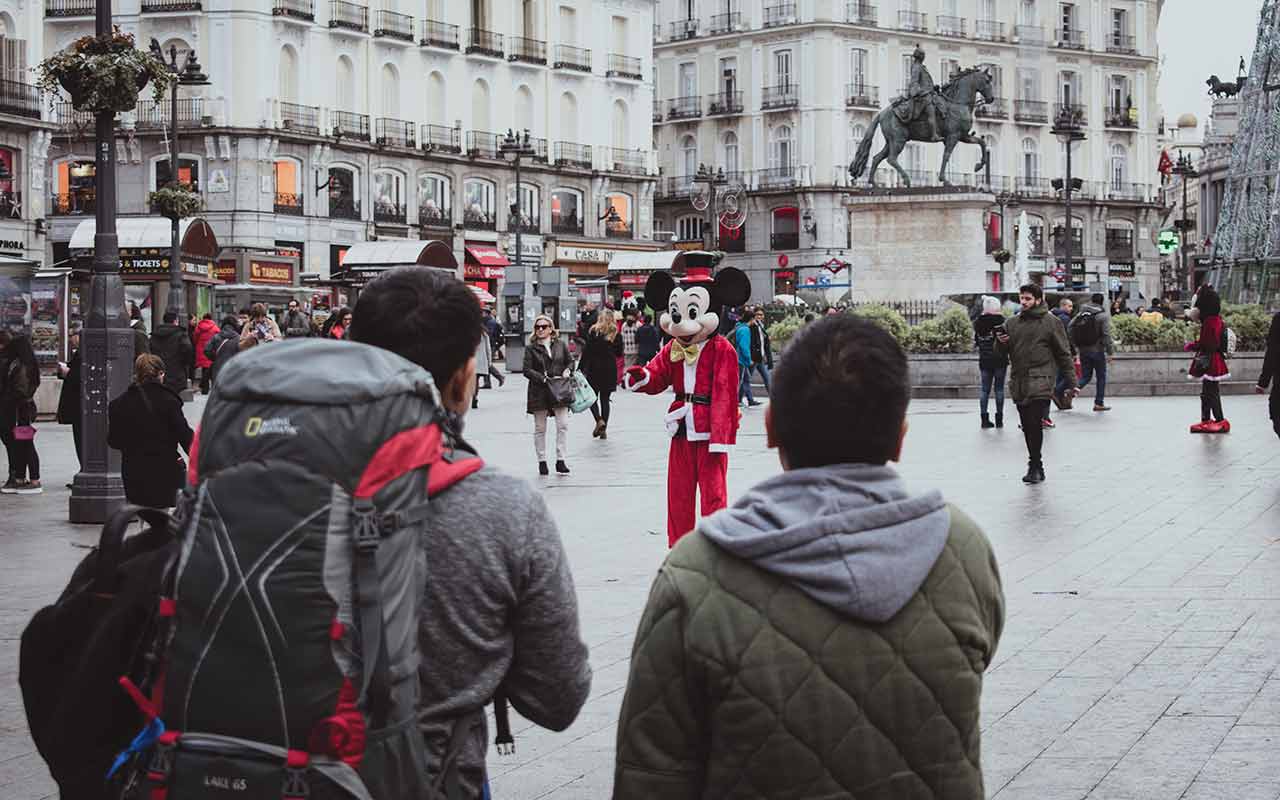 However, for some reason like Barcelona, Madrid is still seen by some visitors as a more dangerous place than the likes of Berlin or even cites such as London.
This is due to the fact that the main tourist areas more central to the city such as the 'Puerta del Sol' are targeted by the gangs for pickpocketing.
Madrid Crime Rate
The U.S. Department of State Travel Advisory at the date of this report's publication assesses Spain at Level 2, increased caution due to terrorism.
Criminals tend to target elderly people and women, according to El Periodico, and steal jewelry, mobile phones, and wallets.
Numbeo.com ranks Madrid as a safer destination for tourism than Barcelona. Read about safety in Barcelona to make up your mind.
Madrid is the 8th most liveable city in the world according to Monocle magazine, in its 2019 index.
Tourists are commonly victims of purse snatching or pickpocketing in high-traffic and tourist areas, but violent crimes against tourists are infrequent.
From March 14th to June 20th, 2020, there was a 56% drop in petty theft and a 38 percent drop in robberies using force.
For the more tactical traveler, its worth noting that as a smart city (in many ways), Madrid has some of the most cutting-edge digital technology when it comes to connectivity around the city so you can walk around alone and remain safe.
Is Madrid safe for tourists?
Yes, Madrid is safe for tourists but there are safety considerations to keep in mind. Madrid is a big city, after all, the largest in Spain and the second largest in the EU.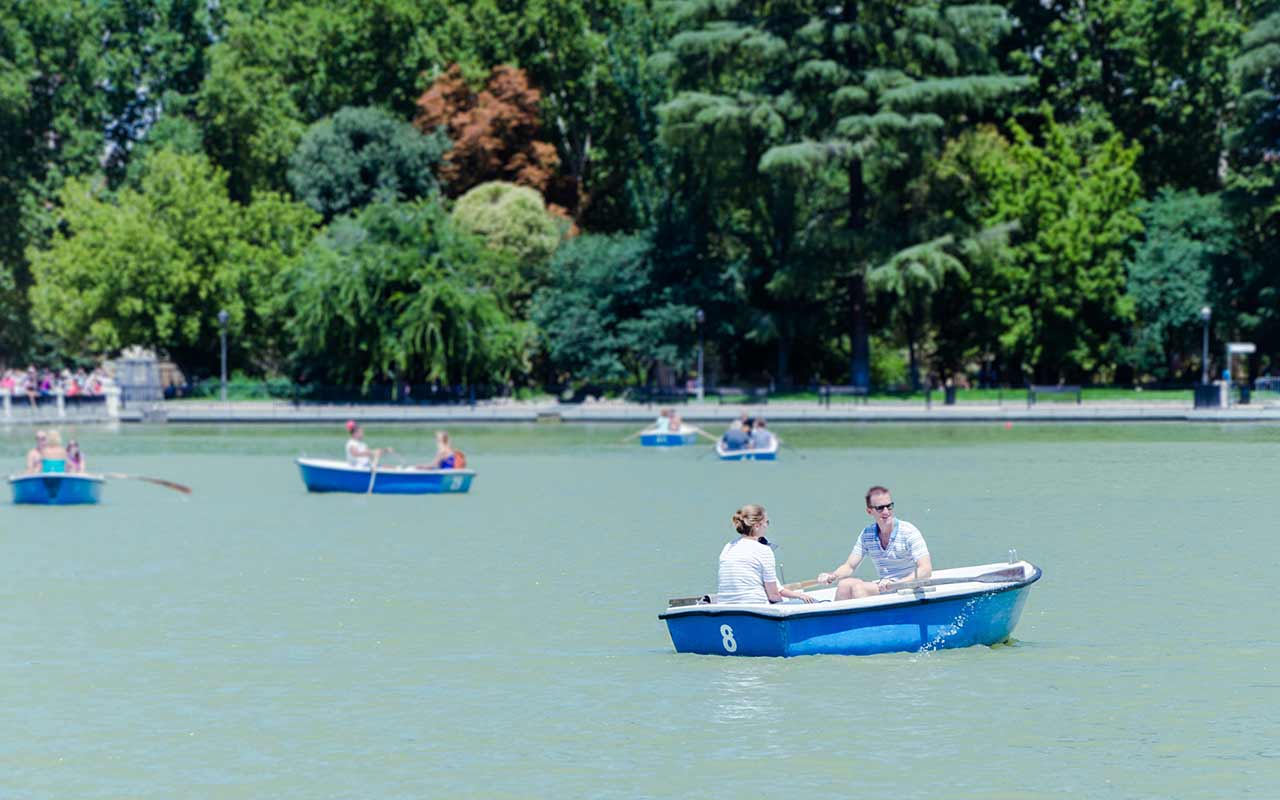 As a popular tourist destination, it draws scammers and crooks. Madrid is a safe city, but tourists can be easy prey for pickpockets, as visitors are often distracted by their surroundings and may be carrying expensive phones and cameras.
Aim to keep a close eye on your belongings and be sure to use a money belt, purse or bag that fully zips up and always carry your wallet in your front pocket.
Is Madrid safe at night?
Yes, Madrid is safe at night as long you avoid dark and isolated streets. The central areas of the city are generally safe, but as with any other big city, Madrid is no stranger to bag snatchers and pickpockets both during the day and at night.
The southern side of Madrid is considered more dangerous, more specifically the neighborhoods of Orcasur, San Diego and Entrevias.
If you want a quiet stay in Madrid, avoid booking accommodation in the neighborhoods of Malasana, Lavapied and Chueca, famous for the movida madrileña and where you can easily stumble upon drunk people after dark.
We always recommend carrying a sturdy anti-theft bag like this one to move around a big city like this one to protect your personal belongings at all times.
Also, never carry large amounts of cash and leave your documents in your hotel in a safe deposit box. To be extra cautious, make a copy of your IDs too.
Is Madrid safe to travel alone?
Yes, Madrid is safe to travel alone. The places where you can be a target of petty thieves and pickpockets are public transport, top attractions, museums and monuments as well as public places like squares and parks.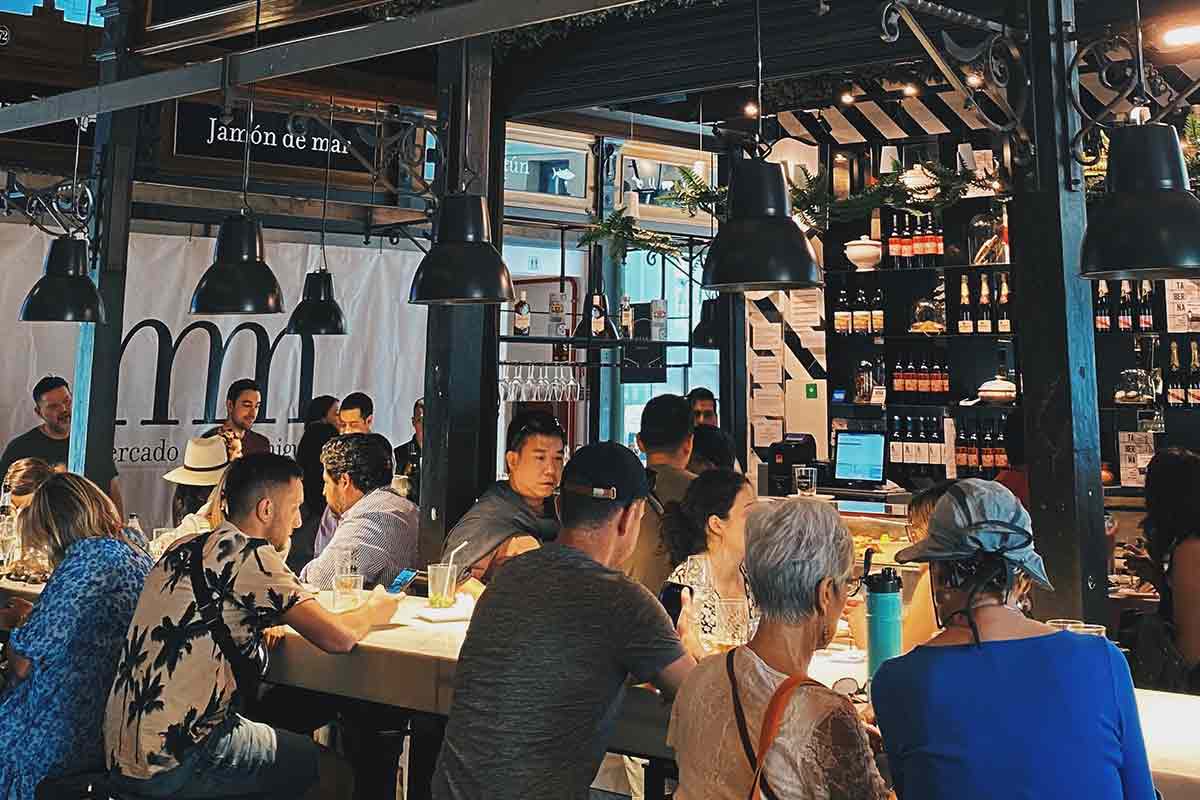 Always be alert when you're moving around the most touristic locations. Make sure to close the bag tightly and do not leave your phone, wallet, jacket, or camera unattended. Especially when sat having breakfast or a coffee in a bar.
Be extra cautious when you'll be visiting the Rastro market, as well as the neighborhoods of Chueca, Lavapied or Malasana late at night. Avoid dark and deserted streets and stick to places where you can see other people.
Is Madrid safe for solo female travelers?
Yes, Madrid is safe for solo female travelers. Women traveling alone shouldn't have any safety issues whilst exploring Madrid. Always use your common sense and be careful at night, avoiding isolated and dimly lit roads.
Avoid being with people you are unfamiliar with, in abandoned areas. If you want to walk around the city late at night, do it with another person or in a group.
It's better to avoid the neighborhoods of Chueca and Malasaña at night. Pickpockets and bag snatchers are targeting tourists in the most crowded places, so be alert and make sure to keep safe your valuables.
Where to stay in Madrid
With a plethora of neighborhoods and sought-after places to stay in Madrid, where should you consider if you're planning to stay for more than 24 hours?
Sol-Gran Vía
Puerta del Sol and its surrounding areas are definitely the places Madrid newbies need to visit, so why not stay here?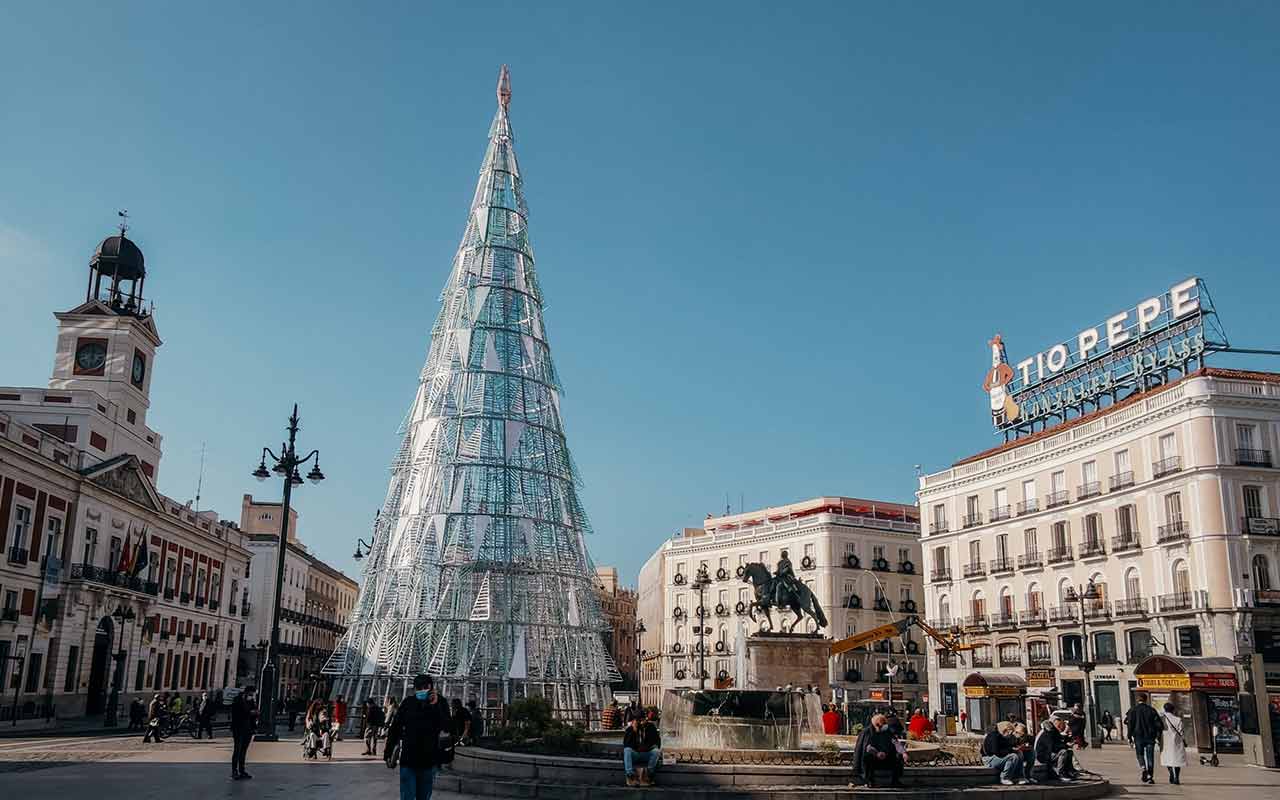 As well as being the true center of the city (and the starting point for all the motorways in the whole country), this is a great meeting place for locals and tourists alike thanks to its location smack-dab in the middle of Madrid.
Hotels such as Room Mate Alba are perfect for a romantic weekend and also the perfect spot for backpackers or Grand Tour-style vacations.
Malasaña
This is a neighborhood with huge local gravitas. From the heart of the Madrid 'La Movida' countercultural movement to the trendy neighborhood, it is today.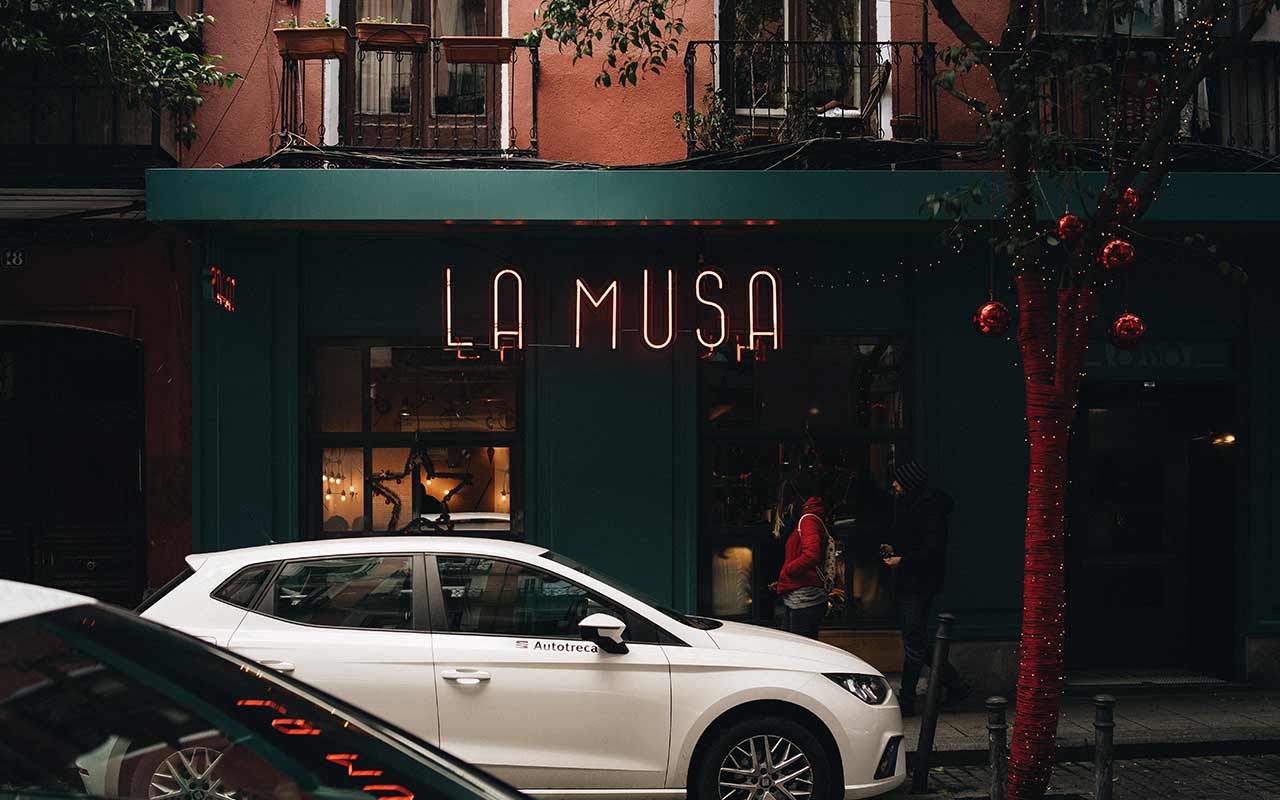 Malasaña has seen some huge changes in the last century that has shaped its look today.
There are some incredible eateries and chic shops alongside traditional bars and markets. It's central location makes iit one of the top areas in town for nightlife.
We recommend getting on one of these special private tours that will usually give you a deeper insight into the complexity of this cool neighborhood.
Chamberí
From hunting grounds to a district of aristocracy, Chamberí has always been an area in constant flux. Just like Malasaña, the local history is as interesting as the look of the place.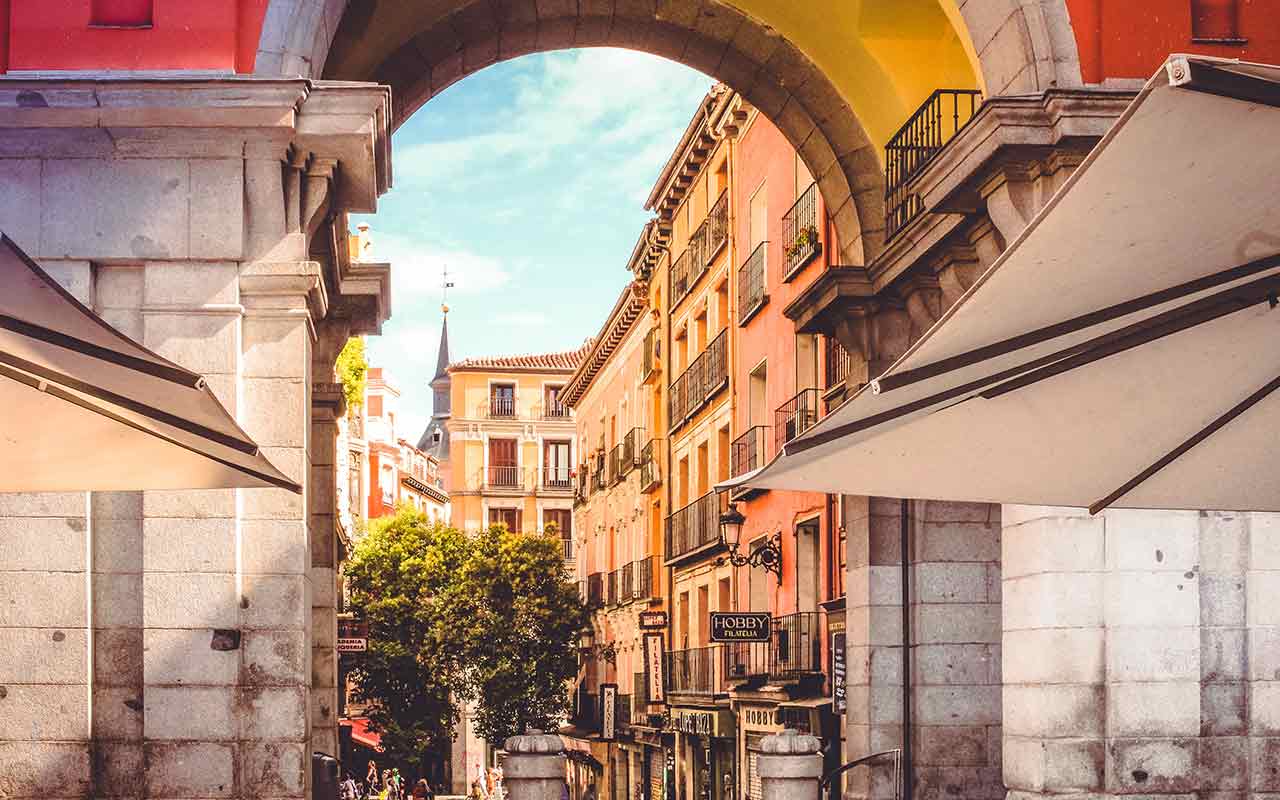 A traditional, serene neighborhood free from the touristy hustle and bustle of the city center. Many travelers stay at the Gran Versalles hotel as it is in a prime location and offers excellent value.
Picture wide streets and flats going for eye-watering prices, which just so happens to also be a hotspot for fine dining and classy restaurants.
Areas to avoid in Madrid?
Like the majority of the most popular cities in Europe. There are some places to avoid and the worst areas in Madrid are located in the southern side of the city.
They're not that dangerous when compared to other European cities, but we suggest avoiding booking rooms and hanging around these areas late at night.
Puente de Vallecas
Orcasur
Orcasitas
Entrevías
San Diego
Palomeras Bajas
Some areas of Villaverde and Carabanchel
As we have already said, tourists are advised to be vigilant when visiting even the central districts of Madrid where there are the main popular attractions. That is because it is in those crowded that pickpockets and bag snatchers target visitors.
Madrid: Travel safety tips
Although Madrid isn't the most unsafe location in the world, it wouldn't hurt to take some precautions before and during your stay to ensure that you stay safe:
'Guiri' is the colloquial name the Spanish use for foreigners. But don't be upset if someone calls you this, as it's typically meant to be endearing.
Be sure to check out Toc Hostel for a stay in some of madrid's finest budget rooms with fabulous interior design
Walking around flashing expensive items and gadgets will attract attention from unwanted petty criminals.
Keep your bag close to you at cafes/restaurants, never place your bag in a retrievable position open for passers-by to grab.
If you decide to drink like a local, a few beers at lunch or vermouth in the morning, pace yourself and don't over-drink.
Refuse strangers attempting to give you 'gifts'. This scam is popular throughout Europe. Here, scammers will try to offer you a gift—like a rose or a bracelet. If you accept the gift, the scammer will make a scene and demand payment, often threatening to call the police.
Don't show wads of cash when paying for stuff – control how much cash you carry and use a hotel safe. Wearing a money belt may attract attention.
Know the typical distraction techniques – pickpockets often work in groups and sometimes pretend to be collecting money for a charity.
If you have enough time in the city and decide to take a ride on the city tour bus be sure to secure you bags on the seats.
Be especially cautious with your belongings when ambling through the Puerto del sol and other crowded areas.
Best time to visit Madrid
According to the best resource to this kind of material, Travel US, the weather reaches its most preferable period around Autumn/Winter.
September-November: Mild temperatures that range from the high 50s to the upper 70s in September (Fahrenheit) and the low 40s and upper 50s in November make touring around Madrid's El Rastro market and Retiro Park immensely enjoyable.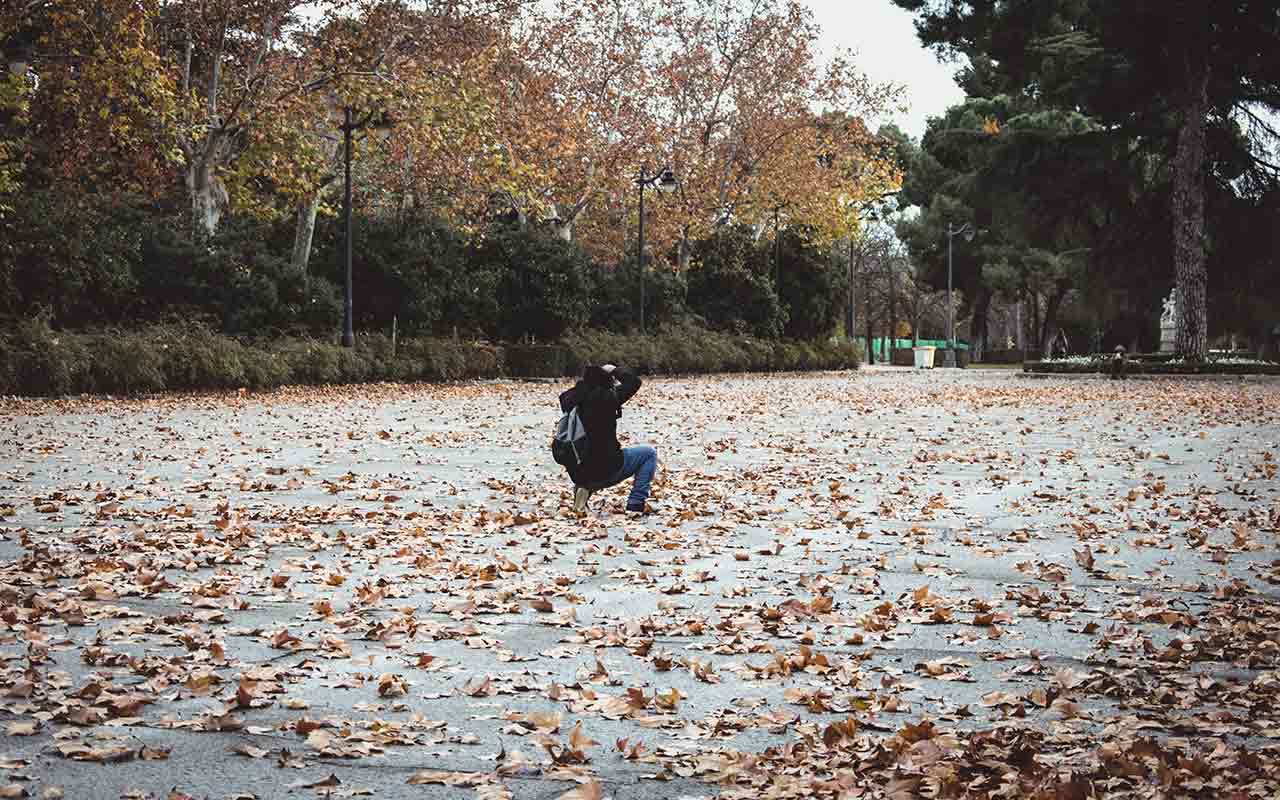 The issue with this time period is that there are little to no events happening. The Autumn Festival is exciting, but not worth the trip if you're looking to bundle multiple events.
December-February This is a good time to find a deal on a hotel since many slash their rates this time of year. But it gets cold: In January – historically Madrid's coldest month – temperatures reach into the low 30s.
Here are some Key Events for this period:
Three Kings Day (January)
Madrid Carnaval (February)
Gastrofestival (January-February)

If arriving to Spain's capital in Decemeber or January, check this one week Andalusia itinerary for some ideas on other places to visit in Spain.

Is Madrid safe? Final words

Turns out, Madrid is quite a safe place if you take the necessary measures.

Planning ahead will make your trip stress-free, so make sure you know where you're staying and where to take extra vigilance.

Madrid has one of the world's best tourist scenes, so if you're visiting purely for the galleries and old buildings, you now know about the sketchy areas of the city.

Don't hesitate to book your trip to Madrid today and remember to take a look at our epic 3 day Madrid itinerary for more ideas on what to do in this amazing city.

---

Dear responsible traveler: This post may contain affiliate links, which means, if you click through and make a purchase, book a tour or a hotel, we may earn a small commission. This is at no additional cost to you. Your support means a lot and helps us to maintain the quality of this site.