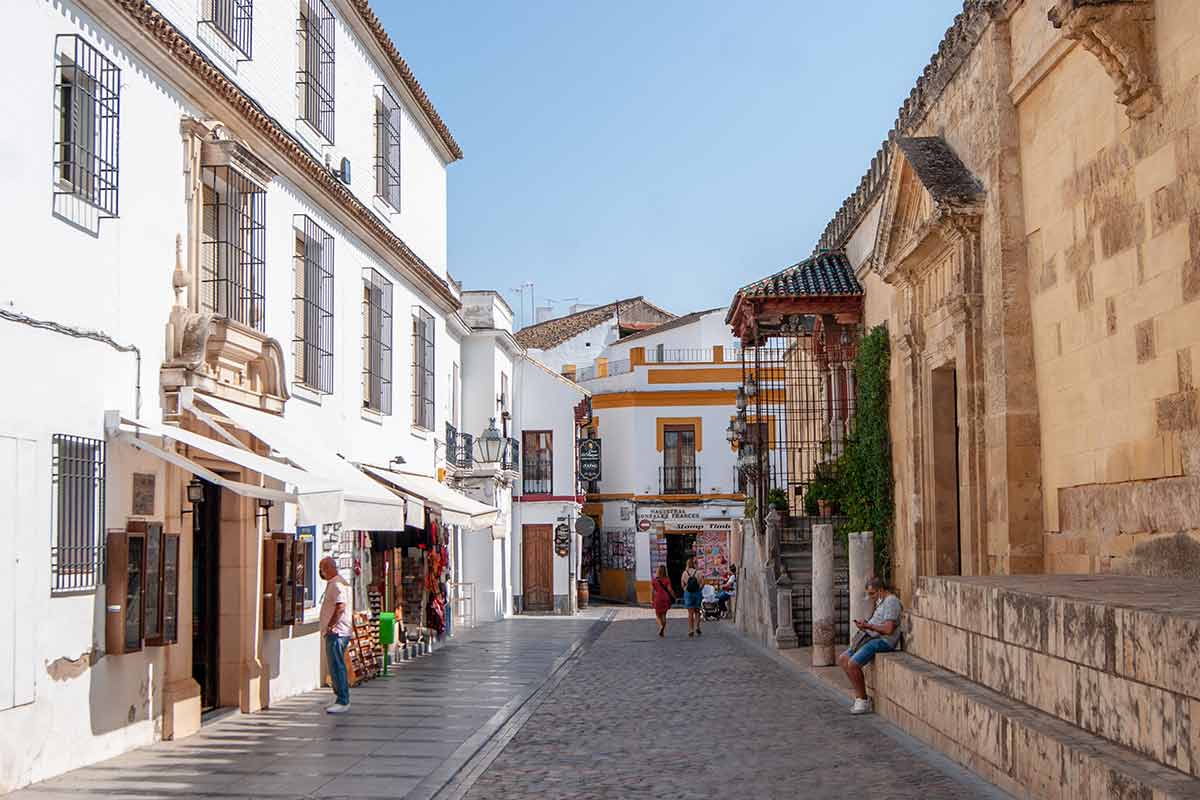 When comparing Spain vs Italy, which destination do you choose?
As you will probably already know, when looking at the most visited countries in Europe, Spain and Italy are usually at the top of the list.
When we think about Spain we imagine beaches extending for miles, some of the most popular ones are based on the Costa del Sol.
Then the fascinating Andalusian towns are known for Christian and Arabic architectural influences as well as the capital Madrid or Barcelona.
Here the best museums, art galleries and Spanish food can be tasted at any time of the day and the nightlife scene is pretty lively too.
Italy, on the other hand, attracts thousands of people for the timeless beauty of its cities.
Cites such as Venice, Rome and Florence. The Mediterranean vibe of the south with small villages nestled between cliffs and facing the sea.
Not to mention the Alps for the best outdoor experiences you can live.
Spain vs Italy: Which Should You Visit?
These two countries have many things in common, but there are also unique features you can only find in each of them.
Now let's find out between Spain vs Italy, which country you should visit based on your interests and your liking!
With this post, we're going to compare Spain vs Italy by looking at the best time to visit them, culture, food, cost of travel, things to do, tourist attractions and how to get around.
Best time to visit Spain vs Italy?
Did you know that Spain is characterized by three main climates?
The south has a Mediterranean climate with short, mild winters and hot and dry summers.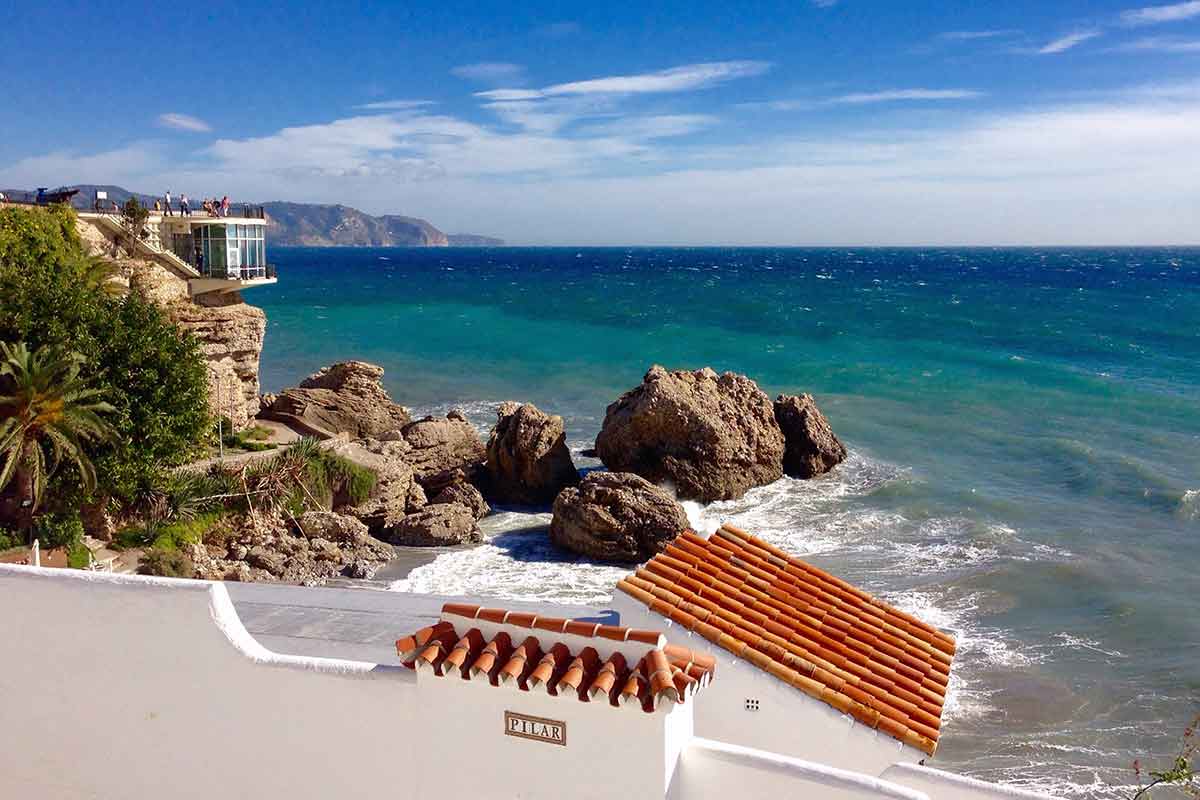 In the central part of the country, far from the mitigating effect of the sea, there's a continental climate with hotter summers and colder winters compared to the south.
Northern Spain, where Galicia, the Basque Country and Asturias are located, has a maritime climate with fresh summers and mild winters
The best time to visit Spain is spring and autumn. During these two seasons, temperatures are warm and you can ideally spend your time relaxing at the beach as well as visiting historical city centers.
Italy is overrun by tourists during the summer months, so the shoulder seasons are the best moments of the year to move around the Bel Paese.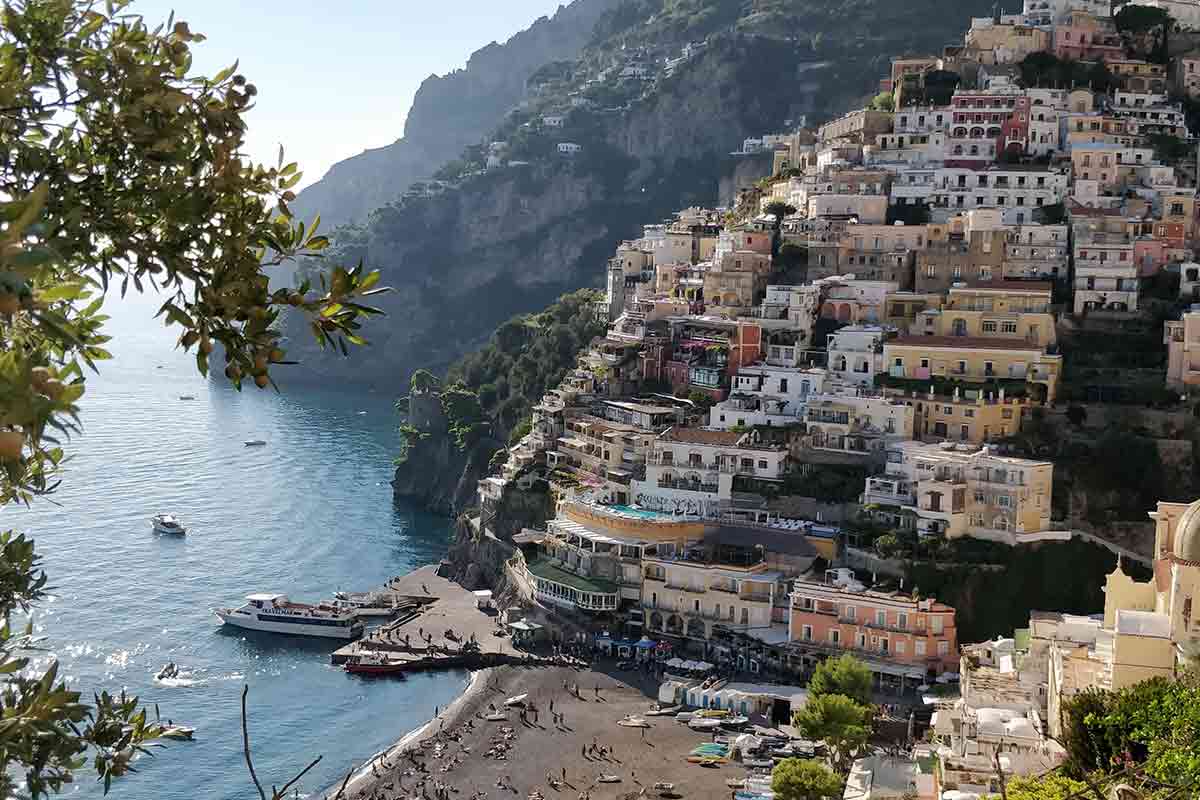 You can visit the popular cities and expect to see fewer tourists and if you like going off-the beaten-track.
You can explore even lesser known places in Italy and enjoy them thanks to the pleasant temperatures and longer days.
In Italy, you'll find a Mediterranean climate in the south with mild winters and hot and dry summers. Whilst northern Italy has more rainy and foggy days during the cold winters and hot and humid summers.
Culture in Italy vs Spain?
Both Italian and Spanish people share the same passion for the family, sharing food around a table with friends and partying on occasions!
Spain and Italy consider football like religion and on match days, you'll notice entire families and friends reuniting to watch it from their homes, bar, or from big screens installed in big public squares.
When it comes to meeting with family and friends and when the days are getting sunnier and hot, it's common to organize small gatherings in the backyard and prepare nibbles for everyone or a BBQ.
People also enjoy going out with friends for aperitivo and to drink an Aperol Spritz (Italy) or a glass of sangria or red wine (Spain) with food.
In Italy, there's a stronger connection to the family compared to Spain, particularly to 'mamma' (the mum).
She's normally the reference point for the whole family, planning and having a leading role in educating children.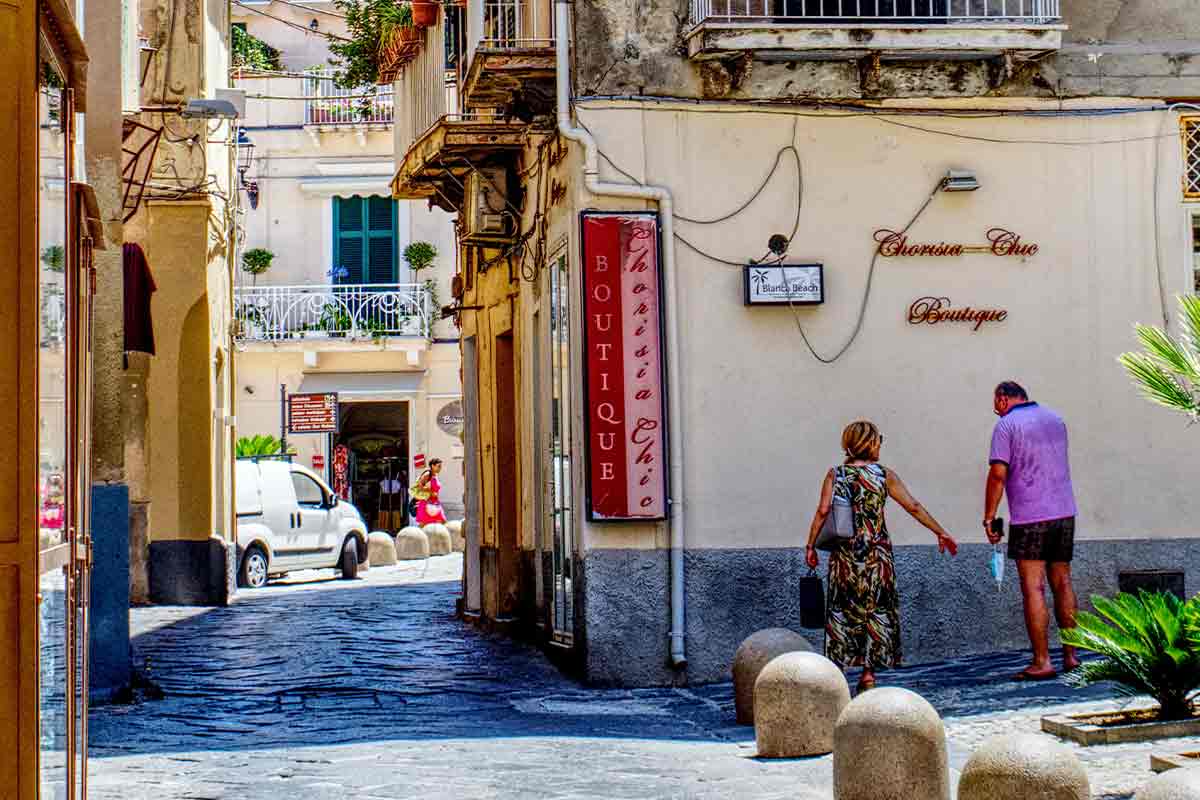 From this point of view, Italy is still very traditionalist whilst in Spain is less central the role mum and, in general of the family.
Also, in Italy there's a tendency to leave home quite late in the years (around the age of 30).
That's why Italy is called a country of 'mammoni' for the strong attachment to mum! In Spain young people normally leave home sooner.
Food in Spain vs Italy?
This is another important debate: is food better in Spain or Italy?
Both countries have talented chefs that carry on setting the highest standards in traditional and contemporary cuisine, together with France.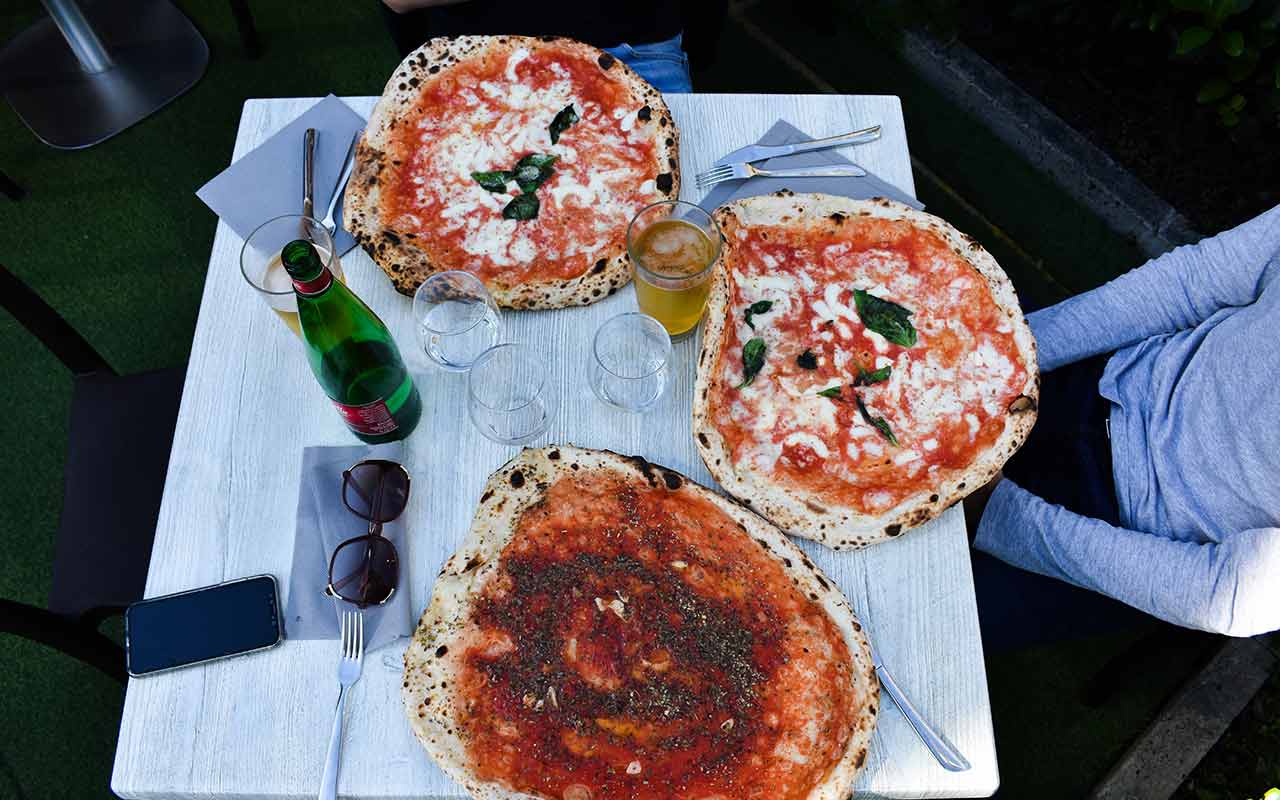 What makes Italian and Spanish dishes some of the most loved in the world is the freshness of the ingredients and the traditional richness and knowledge that is passed down from generation to generation.
These countries favor the use of olive oil instead of butter, which is a healthier option and typical of many Mediterranean countries.
In the coastal regions and towns, seafood dishes are typically served.
Spain is famous for products such as the spicy salami chorizo, the Serrano ham, patatas bravas and dishes like paella.
Red wines from La Rioja wine region are strong and delicious too.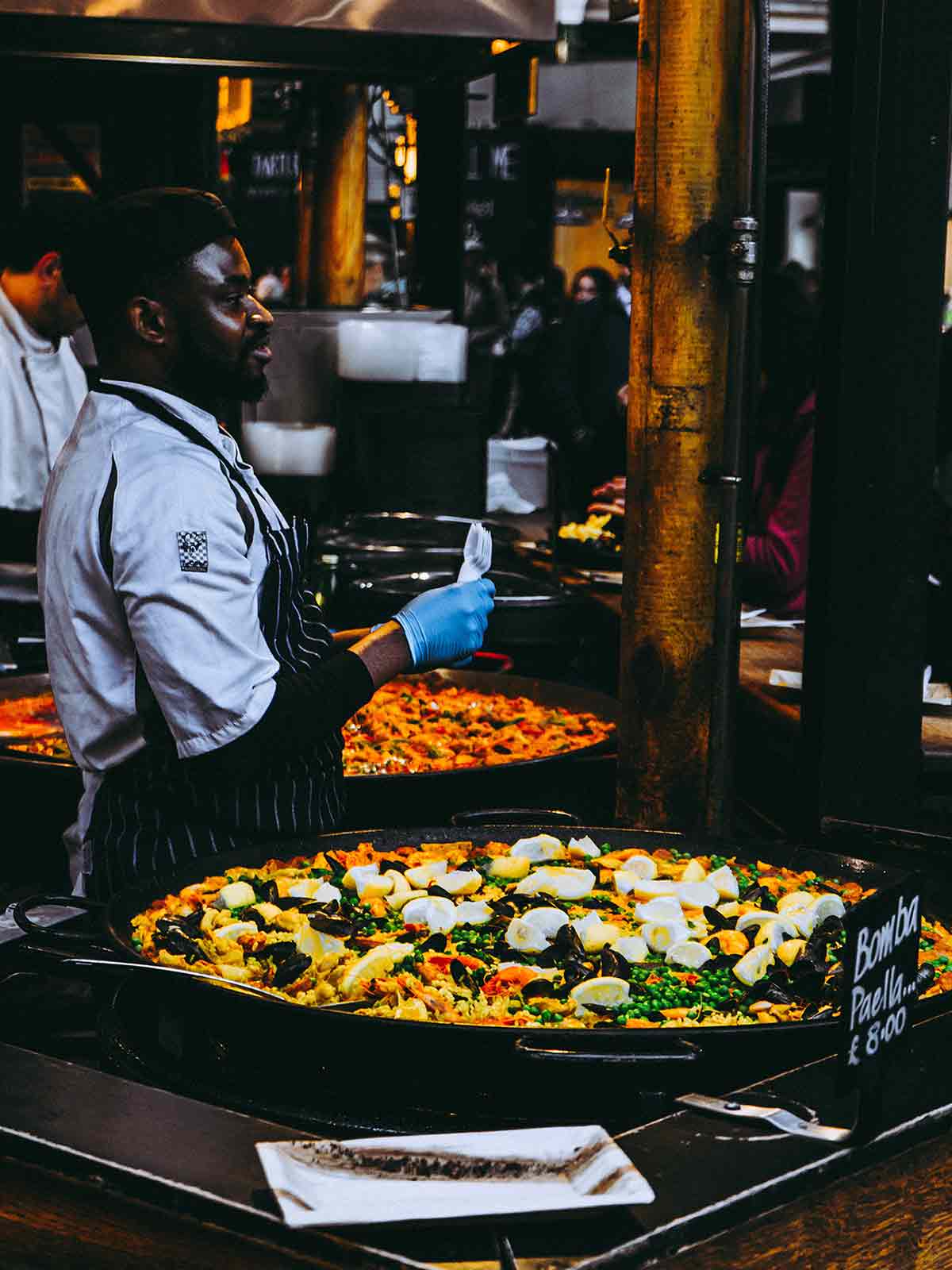 Italy is all about homemade pasta with thousands of different sauces you can add to it, risottos, gnocchi and pizza.
Considering the high selection of savory and sweet dishes you can taste in Italy, it's the country where you'll always be trying something new.
It's up to you to express a preference between the bold Spanish flavors or the elegant Italian ones, we love both!
Cost of Travel in Spain vs Italy
Spain is less expensive than Italy. You'll find soon enough by looking at booking.com or accommodation websites that the prices are more or less always cheaper in Spain.
Comparing the ticket costs you can find similar prices in both countries when looking at journeys lasting more or less the same amount of time.
To check this out we decided to compare a trip by high-speed train from Madrid to Barcelona (AVE train) and between Venice to Rome (Trenitalia) at the same time of the day.
When it comes to car rental, Spain is winning again as comparing two touristic places for pick up and drop off such as:
Malaga in Spain
Palermo, Sicily in Italy

For example, the cost of car rental in Palermo is 3 times more expensive during summertime!

Even when eating out at a restaurant in Spain prices tend to be slightly less expensive than in Italy.

For this reason, if looking to travel on a budget Spain is the best option for accommodation, moving around the country both by public transport or by car and for eating out.

Things to do in Italy vs Spain?

Both countries count on a rich history, incredible architectural and artistic gems to visit, picturesque towns and villages and miles of coasts.

When comparing Italy vs Spain it is quite difficult to say which one is best in terms of things to do as both countries have a great number of activities you can do during your time here.

This is because the landscape is quite diverse and you can easily plan a holiday around the beach and city.

If you love mountains, hiking or skiing though we suggest going to Italy where you can practice your favorite outdoor activity surrounded by the stunning Alps.

For some reason, many think that Spain is better than Italy for a beach holiday because of the miles of golden 'costas' in the Andalusia region.

Italy is considered a more cultural destination. But why is this?

When thinking about beaches in Italy many have Amalfi Coast in mind. There, the beaches are beautiful but quite small and overcrowded.

Look at Sardinia, Sicily, Calabria and Puglia and you'll find out that they're equally long and white sand beaches, if not even better for their turquoise and crystalline waters.

In Italy, there are cities such as Rome, Florence and Venice that you should visit at least once in your life.

These cities have centuries of history and if Rome is considered the cradle of modern civilization, Florence is the Renaissance one.

Spain on the other hand counts on a wide range of museums and art galleries attracting visitors from all over like El Prado in Madrid.

At the same time, the Gaudi art keeps fascinating tourists exploring the streets of Barcelona.

As you can see, in both countries you don't need to worry about running out with things to do and see.

Tourist attractions in Spain vs Italy?

It's tricky to compare tourist attractions in Spain vs Italy as both are lucky enough to have a huge amount of sights and landmarks to explore.

Every region in Spain and Italy has its own history, culture and traditions worth getting to know and it can take a long time (and multiple trips) to fully understand them.

But let's take a look at a few must-see attractions if you're a first visitor to Spain and Italy.

If you're taking into consideration a trip to Spain then Madrid, the capital city, is definitely worth exploring.

While in Madrid, be sure to visit Plaza Mayor, the Royal Palace of Madrid, El Prado and Reina Sofia museums and relax at the El Retiro Park.

Late evening at Plaza de Mayor, Madrid

Even Barcelona is a wonderful city destination and the perfect mix of art and culture, delicious Catalan food and beach.

Here don't forget to visit the Gaudi masterpieces scattered around the city, such as La Sagrada Familia, Park Güell and Casa Batlló.

Other city and beach destinations to not miss are Sevilla, famous for the Feria de Abril and flamenco dance, Malaga and Granada.

If you're looking to relax at the beach, Costa del Sol is your go-to place.

When talking about Italy, there's quite a lot to discover and apart from the most famous cities and touristic beach destinations, there's a whole list of off-the-beaten-path towns and regions worth visiting.

Exploring Rome, Italy

If it's the first time you're traveling to Italy you might be interested in visiting the capital city Rome, also called the 'Eternal city'.

It's Rome where you'll find the Colosseum, the Imperial Forums, Vatican City where the St. Peter's Basilica is, the Trevi Fountain and Pantheon.

Even Florence is a great city escape for a few days and the perfect place for art lovers that can visit the Uffizi Galleries and the Duomo.

Venice, the city on the water with the gondolas around the canals, the romantic bridges and the main landmarks of St. Mark's Square that never stops fascinating visitors.

When it comes to sun and beach time. Aside from the touristic Amalfi Coast, we recommend going to other regions such as Sardinia, Puglia, Calabria and Sicily which are well-connected to many European airports.

In some of these regions, it's the case of renting a car to move around as public transport is not connecting well some places worth visiting, and the trains and buses running can be a bit unreliable.

Getting Around Italy vs Spain

You can easily get around Italy and Spain by public transport or by car.

The main places of interest are all well connected to each other. If moving around the country we recommend looking at high-speed trains or regional trains.

Train station in Naples

Check out websites such as Trenitalia and Italo if planning to spend 2 weeks in Italy or more and learn how to reach one city to the other.

If traveling to Spain the Renfe and AVE websites are great to check timetables and ticket costs.

When moving around big cities such as Madrid and Barcelona in Spain.

Or, Rome in Italy, you can also get city passes which normally allow taking unlimited trips by bus, trams and metro.

These passes allow you to get around the city within a specific timeframe that could be one, two, three, or four days.

Some of these passes offer discounts for experiences to live in the city or free entry to some museums and attractions.

As mentioned before, there are some lesser touristic places in Italy where you need to find out if there's a reliable public transport system connecting them or not.

In that case, the only option is to rent a car to move around.

Spain is definitely better connected by public transport even if traveling to some off-the-beaten-track places.

Spain vs Italy: Which will you visit?

Now you should have a better idea of the pros and cons of traveling to Spain vs Italy.

Both countries have a lot to offer and you can easily mix up visiting the city with beach time.

There's a reason why these countries attract so many visitors looking for Mediterranean flavors in their dishes and a friendly welcome from locals.

So, it's really up to understand if Spain could be a better choice compared to Italy or vice versa.

Here it's where your interests, budget and preferences come into account and hopefully, this article helped to make it clear.

While you're here, why not see our list of sustainable travel tips to ensure your next trip has a positive impact while travling in Europe?

---

Dear responsible traveler: This post may contain affiliate links, which means, if you click through and make a purchase, book a tour or a hotel, we may earn a small commission. This is at no additional cost to you. Your support means a lot and helps us to maintain the quality of this site.