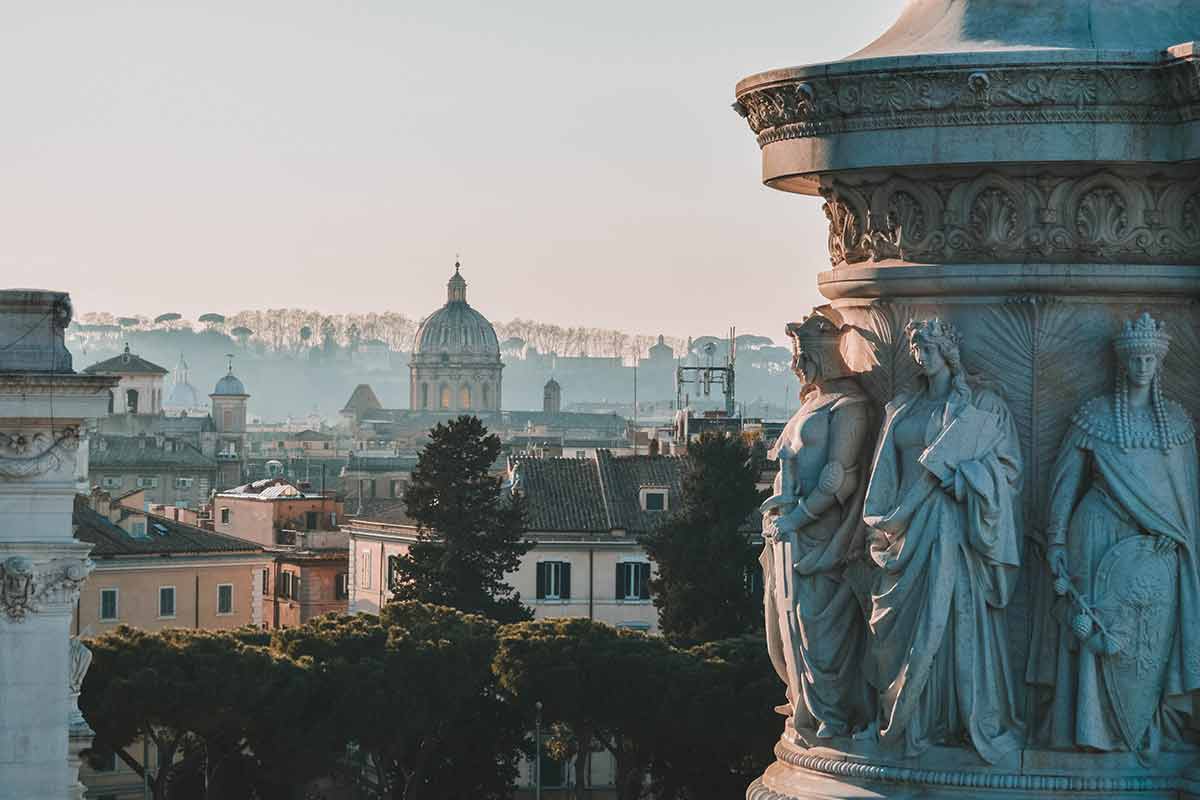 Are you wondering how many days in Rome are needed for your trip?
Rome is the capital of Italy, also known as 'the Eternal city'. It's a destination that never disappoints visitors with its great amount of things to do and stunning architectural and historical landmarks to see.
From the Colosseum to the large public piazzas such as Piazza Navona or Piazza di Spagna and the stunning Vatican museums, the list can go on!
How many days in Rome?
On one hand, Rome offers a vast selection of epic landmarks to see.
Then on the other, it can be difficult to understand how many days in Rome you should spend to make the most of your time.
Imagine! All this without rushing into every place you want to see.
Is Rome Worth Visiting?
So let's dive into this guide and find out more about this conundrum!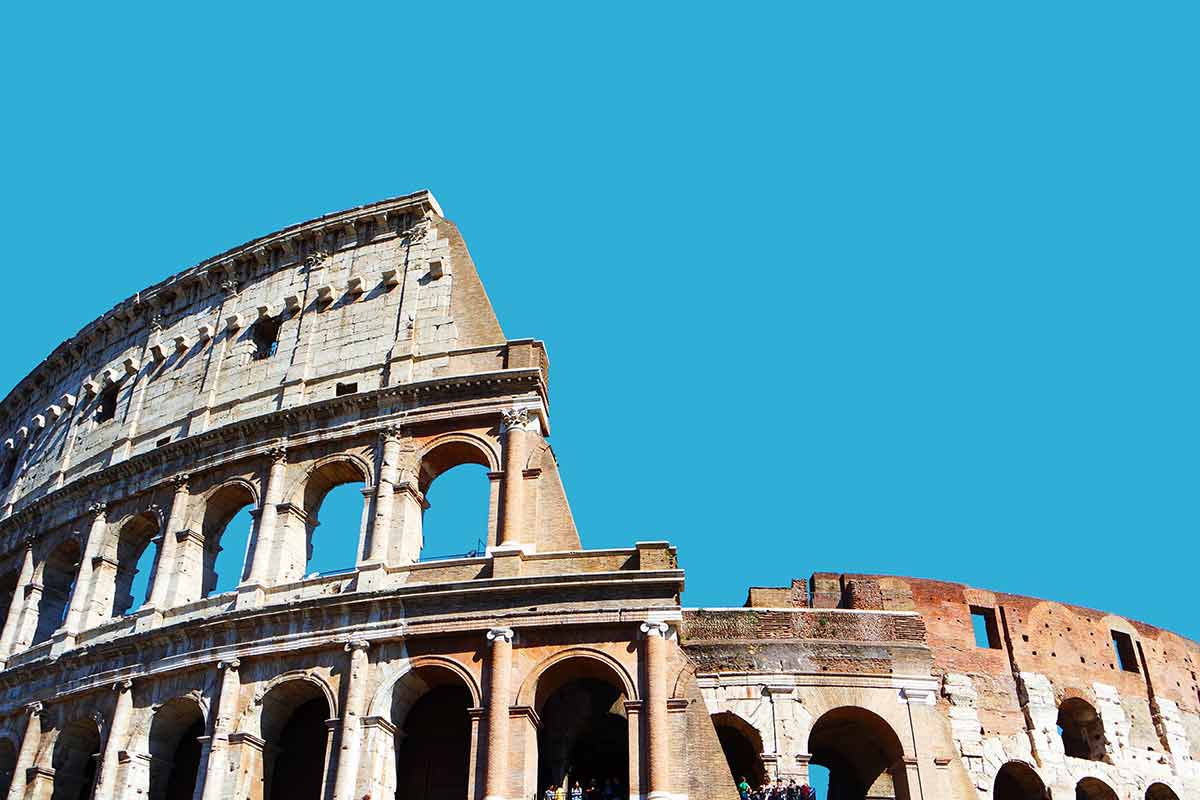 Below is a list of reasons why Rome is worth visiting when on the fence about choosing to visit the city over other popular cities in Europe.
Visiting the historical center of Rome is the first reason why you should arrange a trip to this city. This area is packed with sightseeing, the first on the list is the Roman architectural masterpiece of the Colosseum, the reason why thousands of tourists visit Rome every single day. But in this part of the city, you can also visit the Roman and Imperial Forums, the Altar of the Fatherland (Altare della Patria), Pantheon, and Trevi Fountain. As you can imagine, just the historical center can take you a full day to visit!
Rome is the perfect city to be able to connect to other wonderful Italian cities such as Naples, Florence, Milan, and Venice. From the Roma Termini railway station every day, trains leave to other major destinations and many more around Italy.
The Roman cuisine is known all over the world and only here you can taste the authentic ones! Everyone can find something to eat in Rome, so if you're vegetarian or vegan, you'll always find something to eat around the streets of the city. Among the best dishes to try here are: the Carbonara and Cacio e Pepe pasta, the Roman artichokes, the supplì, and ham (porchetta).
Still not convinced? Why not check out our 2 weeks in Italy itinerary to get even more inspiration and plan your next trip in the Bel Paese?
Impacts of tourism in Rome
Rome is the city attracting more tourists than any other one in the country. Our trusted source says: It was estimated that in 2019 (before the start of the pandemic) 10.32 million tourists arrived in Rome!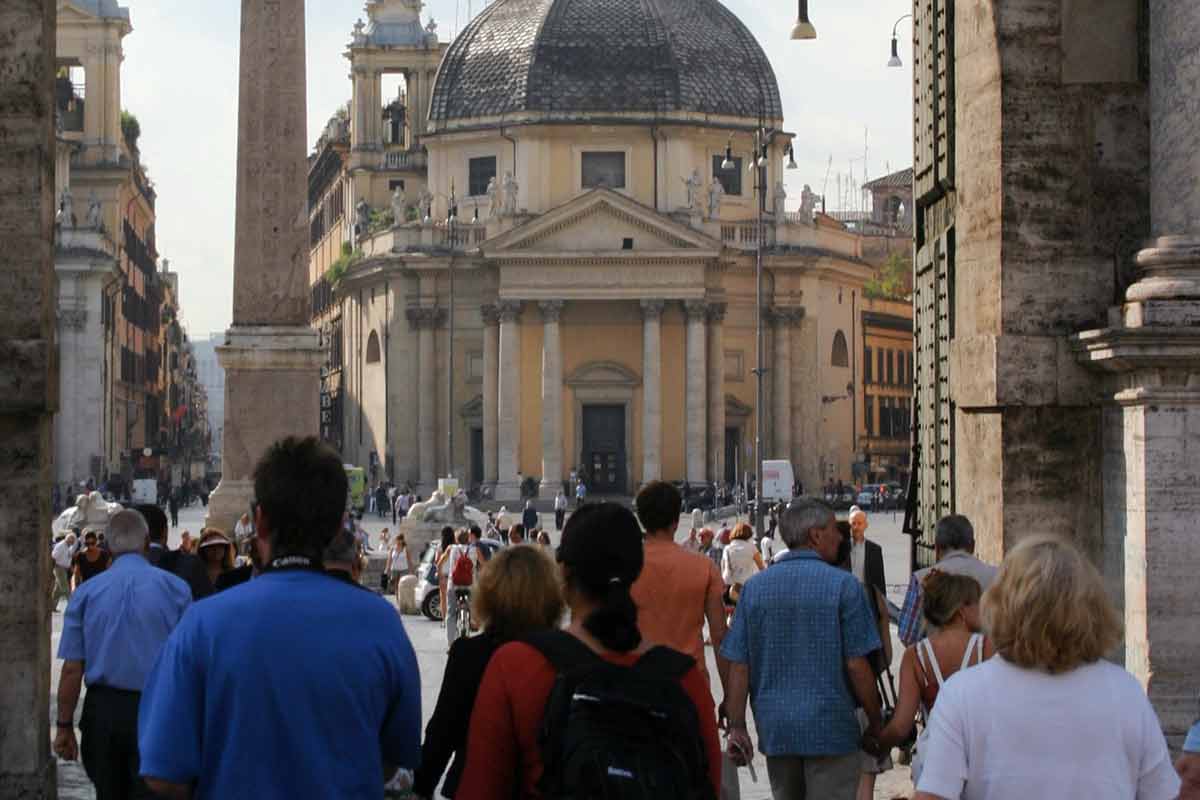 Like other cities around the world such as Barcelona that attracts so many visitors daily, it has to face some challenges.
One of the main impacts of tourism in Rome is 'fast' tourism, also known as 'hit and run' tourism.
It means tourists arriving to the city spend a short time and not enough to compensate for the environmental impact with the economic return.
Take it from us, making the right choices before, during, and after traveling to a very touristic city such as Rome or Venice is important.
A few ways to have a positive impact are:
We know it sounds obvious but staying for longer than a day or two can reduce the negative impact caused by this so called 'fast tourism'.
Book your stay with locally owned hotels, guest houses and flats instead of big hotel chains. This directly supports locals and prevents the standardization of the urban landscape caused by large chain hotels.
Spend money in locally owned businesses and avoid the touristic shops, clearly run to satisfy tourists needs but not the locals' ones.
Travel during shoulder or low seasons to reduce the environmental impact on overcrowded landmarks and areas of the city.
You can also read some of our best sustainable travel tips to understand how to ensure your trip has a positive impact on the local environment.
Where to Stay in Rome?
With such a large amount of things to see and do in Rome, it's important to choose the right place where to stay. Check out this selection of cool design and boutique hotels!
Palazzo Dama – if you're looking for a stylish stay in Rome, look no further! Palazzo Dama is a 5-star hotel, only 20 minutes walk from the Spanish Steps. It counts on an outdoor pool and garden, a lounge bar and a restaurant. The rooms are spacious with flat-screen TV and free Wi-Fi provided throughout the hotel.
Chapter Roma – located on a 19th-century old palace, the 4-star hotel is a great place to stay in Rome, close to the Pantheon and Trevi Fountain. In the bathroom you'll find bathrobe, slippers and free toiletries. Ideal hotel where to stay to enjoy Rome's nightlife in the Trastevere district, only 5 minutes walk away.
Nerva Boutique Hotel – if you want to get up and be just a step away from the Roman Forum and Coliseum, then there's no better place than this boutique hotel! The Nerva Botique Hotel's rooms are elegant decorated with wooden furniture and have private bathrooms.
How Many days in Rome is Enough?
Let's find out how many days in Rome you should spend to have both a positive social and environmental impact on the city and enjoy your time.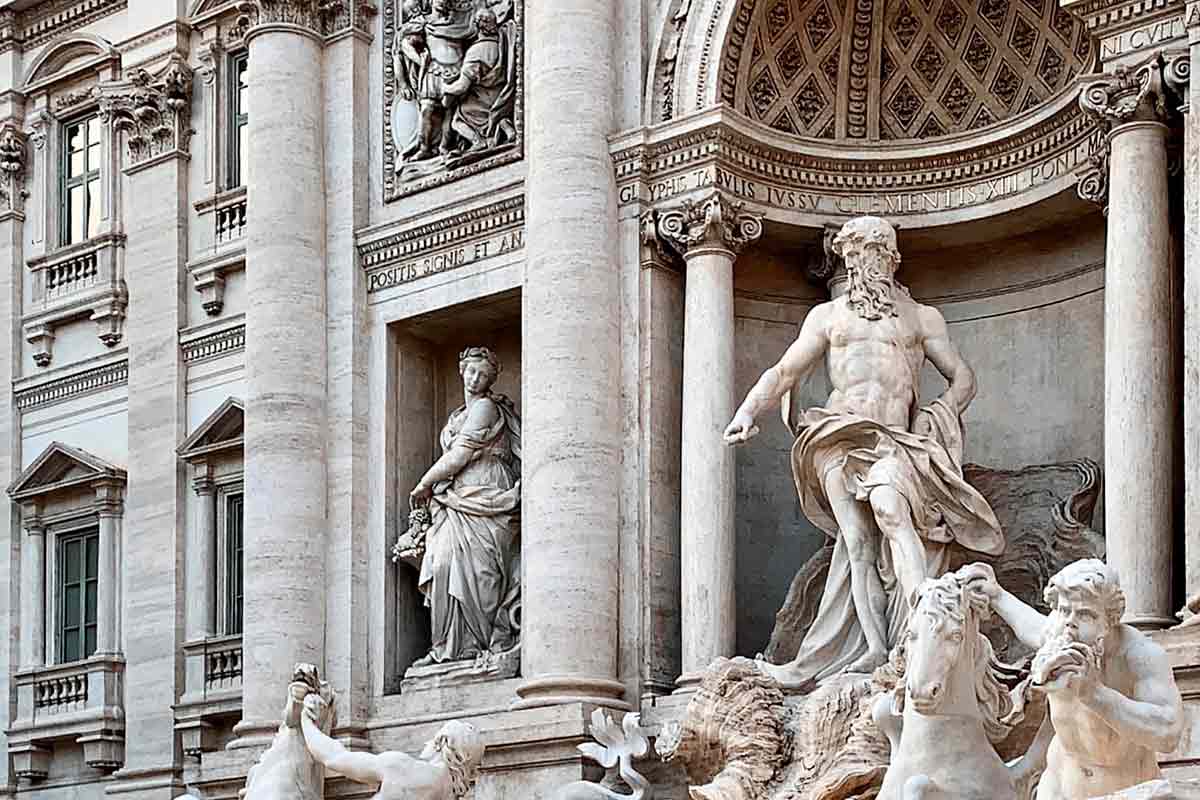 Is one day enough for Rome?
One day in Rome is not enough to breathe in all the beauty of this city.
First, Rome is a big metropolitan city, and moving around only in the historical city center can take a 20 or 30 minutes walk.
One day in Rome may allow you to visit the following:
Colosseum
The Pantheon
Roman Forum
The Trevi Fountain

However… this means spending just a short time visiting each, with the risk of not really enjoying what you're seeing.

Additionally, you'll have to leave out many more landmarks, not in the historical city center but worth visiting as a first timer in Rome.

For example, you won't have time to visit Vatican City with its Basilica di San Pietro and the Sistine Chapel or Castel Sant'Angelo in just one day.

Visiting Rome can be extremely tiring if you decide to visit as much as possible in only 24 hours! Take your time to enjoy its history, culture, and cuisine by adding extra days to your stay.

Is 2 Days in Rome enough?

If you really don't have much time to spend in Rome because you've already planned and booked your stay somewhere else in your itinerary in Italy, 2 days is definitely better than just one, but it won't be enough.

If you spend 2 days in Rome, you can include many sights in your daily schedule, but don't forget to take into consideration the time you spend traveling from the airport or railway station to your accommodation.

That time that you could use to squeeze in two or more attractions, won't be available as you're sorting out your transfers.

What can help you to save some time is to pre-book your shuttle bus service to or from Fiumicino airport or Ciampino airport.

Remember to be strategic if spending such a short time in Rome!

Study the map of Rome and work out which attractions are close one to the other and visit them during the same part of the day if possible!

Is a week in Rome too long?

Spending a week in Rome can be quite a long time.

Visit Ostia beach from Rome

Unless you're a real fan of history and want to know as much as possible about its history, we'd rather suggest spending these extra days exploring Rome's outskirts or other Italian destinations.

After three or four days of visiting its historical city center and having covered the main touristic places you wanted, you can take a train and go towards Ostia beach, the closest beach to Rome.

Or, why not join this popular 7 hours day trip of Villa D'Este & Hadrian's Villa Tivoli where you'll learn everything about two of the most stunning Renaissance residences of Italy that belonged to Emperor Hadrian?

Our recommended amount of days in Rome

We recommend spending in Rome at least three and four days.

This will give enough time to plan each day properly and not miss a landmark that's worth visiting.

Plus, you won't have to rush into visiting as much as possible, having enough days available. Again, being strategic is quite important even if you have more than 2 days to spend here, because of the huge amount of must-see landmarks scattered all around Rome.

To move around the city, you can purchase a cheap ticket pass that will allow you to get to buses, trams, trains, and the metro too!

Staying in a central position in Rome is absolutely imperative, check out the hotel Palazzo Medusa, situated only 500 meters away from Piazza Navona and Castel Sant'Angelo.

Get around using the Metro in Rome

You can choose to buy the 48 hours (12.50 euro) or 72 hours ticket pass (18 euro) as well as 24 hours and single ones (valid for 100 minutes).

Spending more days in Rome is a good way to avoid the busy times of the day to visit famous attractions and leave them for the earliest hours of the day, or before the closing time.

During the busiest (and hottest in traveling during summer) hours, you can relax by exploring green public spaces such as Villa Borghese gardens or walking along the Tevere river.

If you think that you'll be using public transport quite frequently, see this guide on safety in Rome so you know what areas to avoid while exploring the city.

Doing tours in Rome

Doing tours in Rome is one of the best ways to learn about the city. The tours are often led by expert local's people who have extensive knowledge about the city.

Apart from learning about Rome's history and culture through local Roman people who live in the city, they can also explain to you its best bits and maybe give you precious insights about where to go to eat.

You can arrive with your own Rome bucket list but if you're into learning more about Rome, why not ask your guide about any off-the-beaten-path places in Rome worth visiting that most tourists don't know exists?

There's a variety of tours you can join, depending on your needs.

You can take part in a museum and historical tour by visiting the Vatican Museum or the Roman Forum guided by a passionate Ancient Rome guide or learn all about the street food scene in Rome!

Best Guided Tours in Rome

Now it's time to take a look at a few tours in Rome you can take part in, to make the most of your time and be guided by expert local's guides that know all the best bits about the city!

Here's a list of tours we suggest joining during your stay in Rome.

Vatican Museum and Sistine Chapel: Tour

This Vatican Museum and Sistine Chapel tour is the perfect for skipping the line and avoiding queues, you'll straight inside this museum.

During your visit, you'll admire Michelangelo's frescoes on the Sistine Chapel and the breathtaking Raphael Rooms, walk around the Vatican courtyards and find all about the Vatican and Rome's history.

Colosseum: Tour with Roman Forum and Palatine Hill

Let an expert guide, take you into the discovery of three famous Roman monuments: the Colosseum, the Roman Forum and the Palatine Hill during this Colosseum tour with Roman Forum and Palatine Hill.

You'll learn lessons about Ancient Rome, walk down the Via Sacra that connects all these landmarks, and enjoy epic views of the Eternal city!

A Street Food Tour with Local Guide

It's not all about visiting fascinating Roman ruins and classic monuments. Rome is also the perfect destination for all the food lovers out there!

Have you ever heard about Carbonara or Cacio e Pepe? It's time to find more about these delicious dishes and get a local's class about Roman street food during this street food tour with Local Guide!

During a walk around the streets of Rome, the guide will show where to sample some of the best Roman delicacies.

Borghese Gallery Masterpieces & Gardens: Skip-the-Line Tour

Not far from the historical city center, surrounded by picturesque gardens, find some peace by visiting the stunning Borghese Gallery.

To avoid queues at the entrance, get this Borghese Gallery Masterpieces & Gardens: Skip-the-Line Tour.

This is a fully guided tour of the Borghese Gallery and its gardens where you can take all the time you need to look at the incredible Borghese collection with no crowds and relax as long as you want in the charming gardens that belonged to the Borghese's family.

How Many days in Rome?

Now you should have a better idea of how many days to spend in Rome to really get into the Roman style of living.

You'll admire Rome's incredible ancient and modern attractions, and maintain a low impact on the city by spreading your stay into more days.

Are you feeling motivated? Check out our Rome itinerary if you're looking for inspiration on what to see and do with 2 days in the Capital.

---

This post contains affiliate links, meaning, if you click through and make a purchase or sign up for a program, we may earn a commission. This is at no additional cost to you.