Calabria is a southern region in Italy and, more precisely, the one occupying the toe of the Italian peninsula's boot.
It is a region famous for its 500 miles of coastline, divided between the Tyrrhenian Sea coast and the Ionic Sea coast.
However, the answer we are looking for, along with 1000s of other curious travelers to Italy, is to know, is Calabria safe or not.
Is Calabria safe?
Thousands of visitors arrive in Calabria each year, to enjoy its warm temperatures during the summer and mild ones over winter.
Here you can snorkel crystalline waters, visit picturesque fishing villages and connect with nature by hiking around its three national parks.
The quick answer: is yes but we want to go deeper into this question to be able to shed light on this region which is named Italy's third island.
How Safe is Calabria?
Calabria is a safe region to visit, and there's no reason why you should be concerned about this aspect when it comes to deciding whether you should spend your vacation here or not.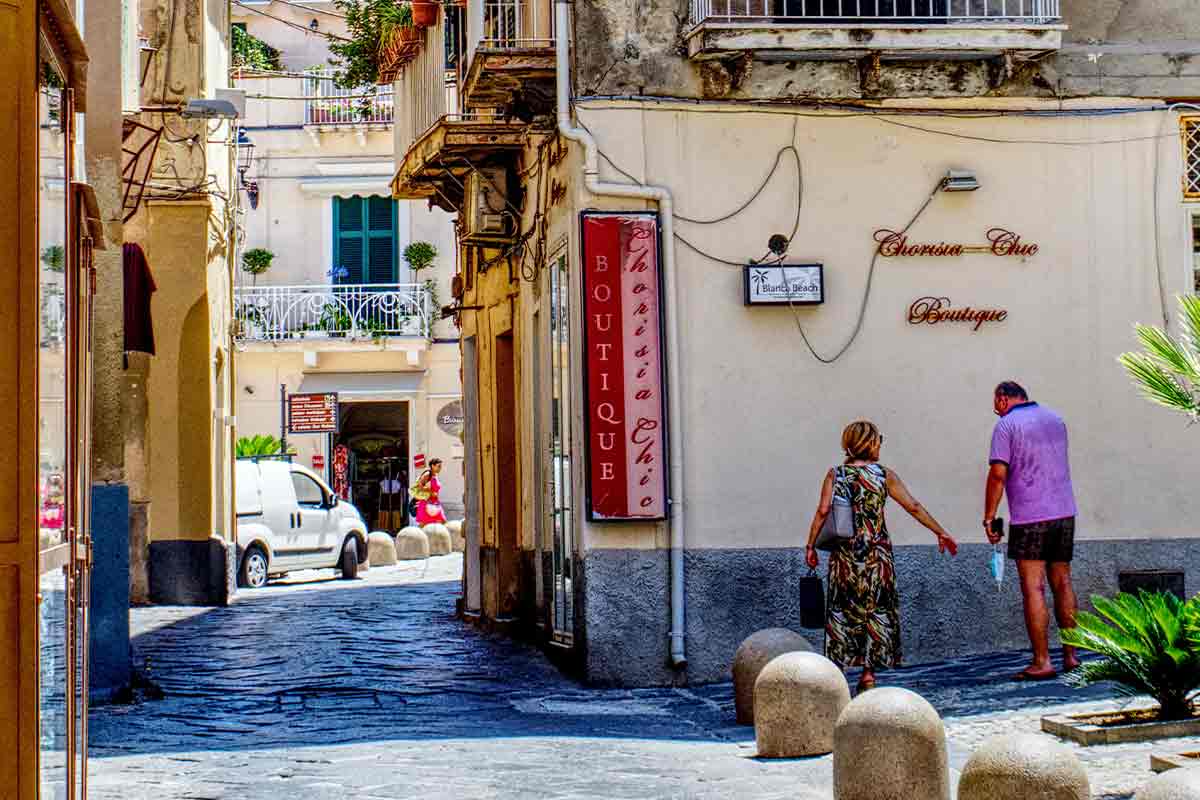 Southern regions like Calabria are known for their long mafia history, but that was a major problem in the past more than it is today.
Additionally, even if the social, economic and political impact of 'ndrangheta (Calabrian mafia) still persists and affects the region's commercial activities and businesses it never affects tourists.
Places to avoid in Calabria
Arghillà and Sbarre neighbourhoods in Reggio Calabria
Corvo, Aranceto and viale Isonzo areas of Catanzaro
San Francesco, Fondo Gesù and Vescotavello in Crotone
Feudotto neighborhood in Vibo Valentia
Via Popilia, San Vito and Gergeri neighborhoods in Cosenza
What can represent a danger in Calabria is driving around some cities' streets, also do not leave your valuable belongings in the car.
Calabria Crime Rate
According to Numbeo.com, the level of crime in Catanzaro (the capital city of Calabria) is moderate.
Bribery and corruption are frequent crimes in Italy and especially in southern regions of the peninsula, but they never influence tourists.
What tourists should be more aware of is that there's a general high concern of thieves breaking into houses and stealing personal and valuable belongings, or stealing a car, or, belongings inside the car stolen.
Finally, there's a big problem of people using or dealing with drugs, concerns about property crimes and vandalism or theft.
These numbers might change and be lower if moving to touristic destinations such as Tropea and Amantea.
Is Calabria Safe for tourists?
Calabria is a safe destination for tourists. As previously explained, tourists are not affected by local mafia crimes.
You should know that Calabria is the poorest region in Italy!
That is the reason why if you have already the chance to check hotel rates or prices in the shops, they're generally lower than in other southern regions and in the rest of the country.
For a tourist, this aspect represents an extra reason to travel to this part of Italy, particularly if looking for cheap holidays to spend at the beach.
Staying safe in Calabria is no concern and traveling as a family is easy.
Calabria is a great region to travel with kids, for the great number of activities you can do with them. You can even find some great hostels in Calabria if you're backpacking Italy or traveling here in a tight budget.
Solo travel and female travel are safe options too, as you can easily move around the region by train and walk around both during daytime and nighttime by yourself.
If you will be renting a car, remember to never leave your belongings inside it and try to park in places that feel safe or have CCTV cameras.
Where to stay in Calabria
Calabria is all about perched villages situated amongst rugged mountains facing white beaches and turquoise waters.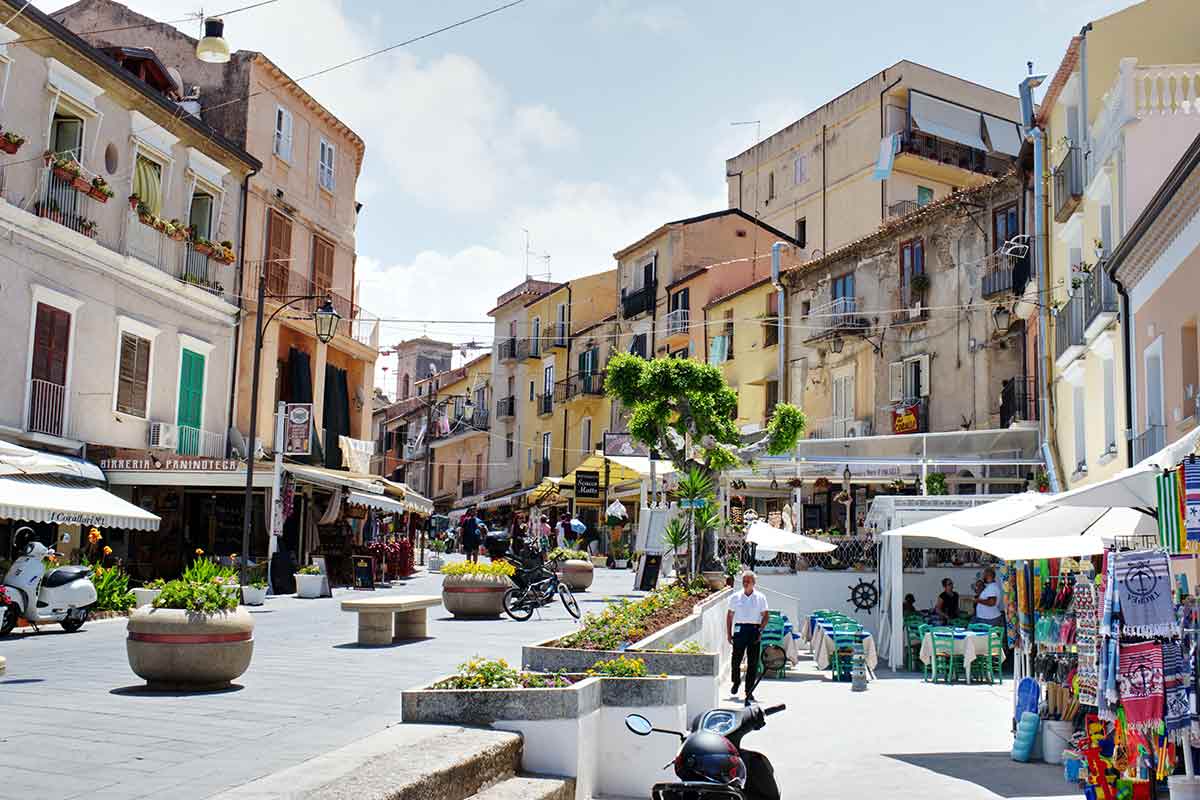 If you're wondering for where to stay in Calabria, you have a number of options. The area we recommend visiting is the Coast of the Gods, the 55 kilometers stretch of coastline connecting Pizzo Calabro to Nicotera.
See the map below: to check the best tourist spots of the area! Amongst the most popular destinations you have Tropea, Pizzo Calabro, Capo Vaticano, Riaci and Vibo Marina. Home to Calabria's best beaches.
A great spot to spend your holidays in Tropea, this old town boasts a vast selection of accommodation types and it's one of the best places in Calabria for its restaurants.
Check out the Townhouse Tropea for a relaxing stay in the beautiful historical city center and only 4-minute walk from the beach! From Tropea you can easily reach other villages on the coast by car or by train.
Calabria: Travel Safety Tips
Calabria is a safe region to visit in Italy, but let's look at some useful travel Calabrian safety tips to put in practice when spending your holidays here.
As we said, safety is not an issue for tourists visiting this region, and we can guarantee you that here you'll never feel unsafe.
Don't wear flashy and expensive items if you want to avoid attracting petty criminals' attention.
Always take a look at your personal belongings if going for a swim in the sea, and nobody can check for you.
Always carry some water resistant sunscreen like this one along with you to protect yourself while sunbathing in the region.
Try to limit the amount of expensive items you carry with you, especially if you'll be leaving your belongings on the beach.
Walking around (even if just by yourself) is not a problem during the daytime, but be more alert during the night time. Most tourists areas are safe at any time of the day!
Don't leave valuables in the car, to avoid the risk of get them stolen. Remember that when renting a car in the southern regions in Italy, it is highly recommended to get premium car insurance.
The most dangerous cities in Calabria for the number of crimes reported are: Reggio Calabria, Crotone and Vibo Valentia. Normally these crimes are strictly connected to the 'ndrangheta operations, and they don't influence the tourist activity in any way.
Check out this Italian Phrasebook to be able to learn some Italian phrases so you can ask for directions, or, in the case you need help from locals.
The road SS 106 is considered the most dangerous road in Europe for the high number of car accidents. This road runs along the Ionian coast from Reggio Calabria to Taranto.
When walking in crowded streets or visiting busy attractions, be careful and keep your belongings close.
Your main concerns when traveling to Calabria are the same universal safety laws as when you are traveling everywhere else in the world.
We suggest keeping your personal belonging with you at all times and being extra careful when driving around Calabrian streets.
Here, sometimes the rules of the road are not respected, and there are many careless drivers to take into account and be alert of.
Best Time to Visit Calabria
Calabria has a Mediterranean and subtropical climate, which means long, warm and dry summers and short and mild winters. The southern region is also known to be one of the sunniest regions in Europe.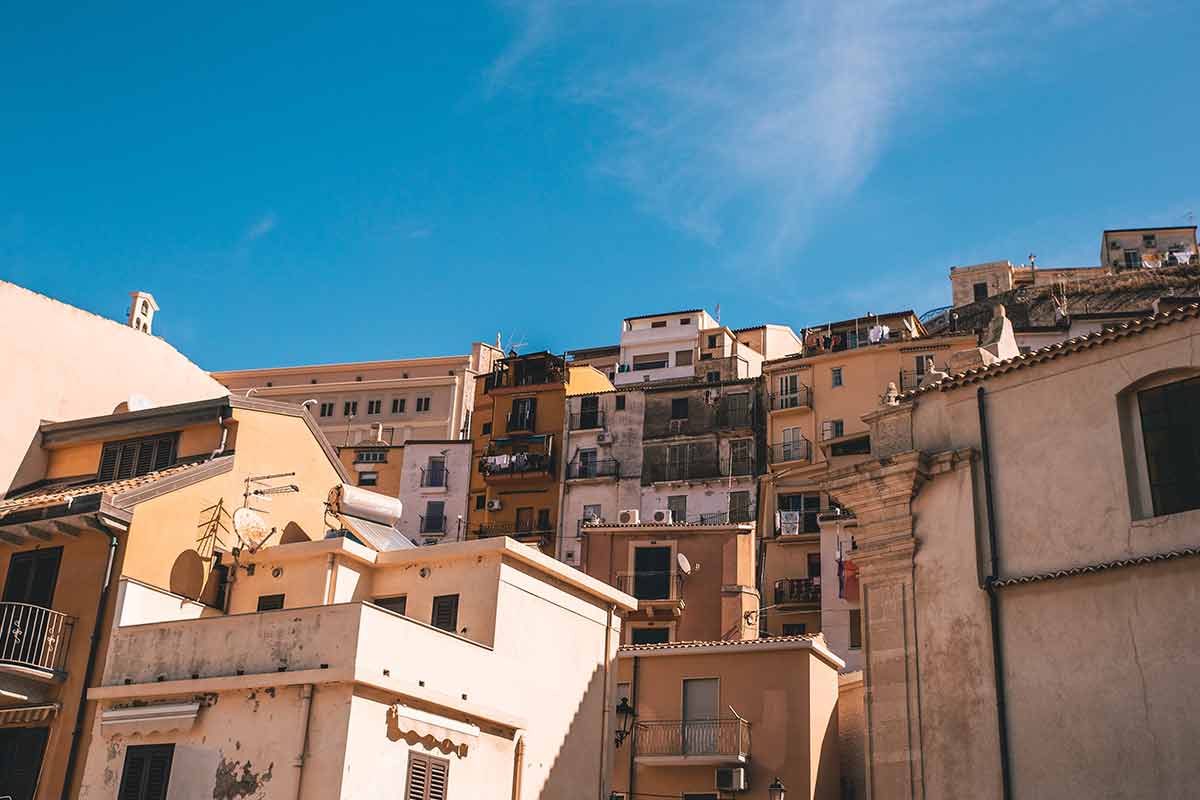 The highest temperature over summer is 30 C° and the lowest in winter is 15 C°. If you're traveling to enjoy some sun and beach time, the best time of the year to travel to Calabria is summer. Between June and August, all tourist activities and services are open and running.
It's good to know, though, that these months are the most popular for both international and Italian tourists. This means that accommodation rates and flight prices are higher than in any other month of the year.
For this reason, we advise to travel to Calabria before the end of July or in the shoulder seasons: in this case, May and September are great options too! Temperatures are already high (20-25 C°) and you can find better hotel deals and cheaper flights.
Calabria Safety FAQs
Is Calabria Safe? Final Words
Now you know Calabria is a safe region to visit and you shouldn't be overly concerned about safety when booking your stay in this region.
Even if Calabria is a safe place to be, just use your common sense when visiting big cities and avoid those run-down neighborhoods or that might look poorer, always keep with your valuable belongings and be cautious when driving around its busiest streets.
Do you feel more comfortable now you've read this post? Check out our Calabria Itinerary to get extra inspiration for your up and coming trip.
---
This post contains affiliate links, meaning, if you click through and make a purchase or sign up for a program, we may earn a commission. This is at no additional cost to you.