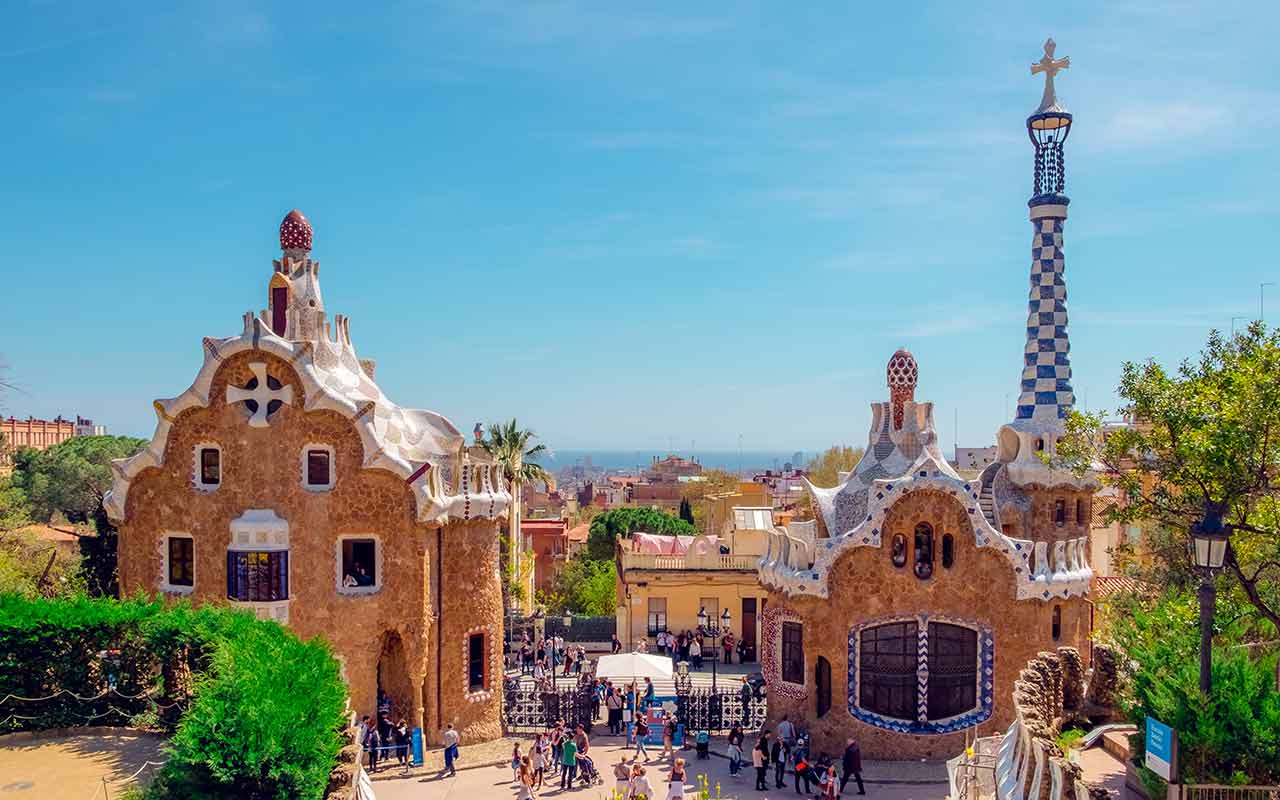 Welcome to this guide on 3 days in Barcelona.
One of the most popular destinations to visit in the world, Barcelona has absolutely everything and can appeal to all tourists.
3 days in Barcelona
Time is precious, so let's look at the best time to go to Barcelona so you can ensure the weather is on your side during your short visit to the city.
How Many Days to Spend in Barcelona
In our post on how many days in Barcelona we recommend at least 3 or 4 days to explore the city and the destinations here. Some of this time will also be used to reach some gems located outside, in the Catalonia region.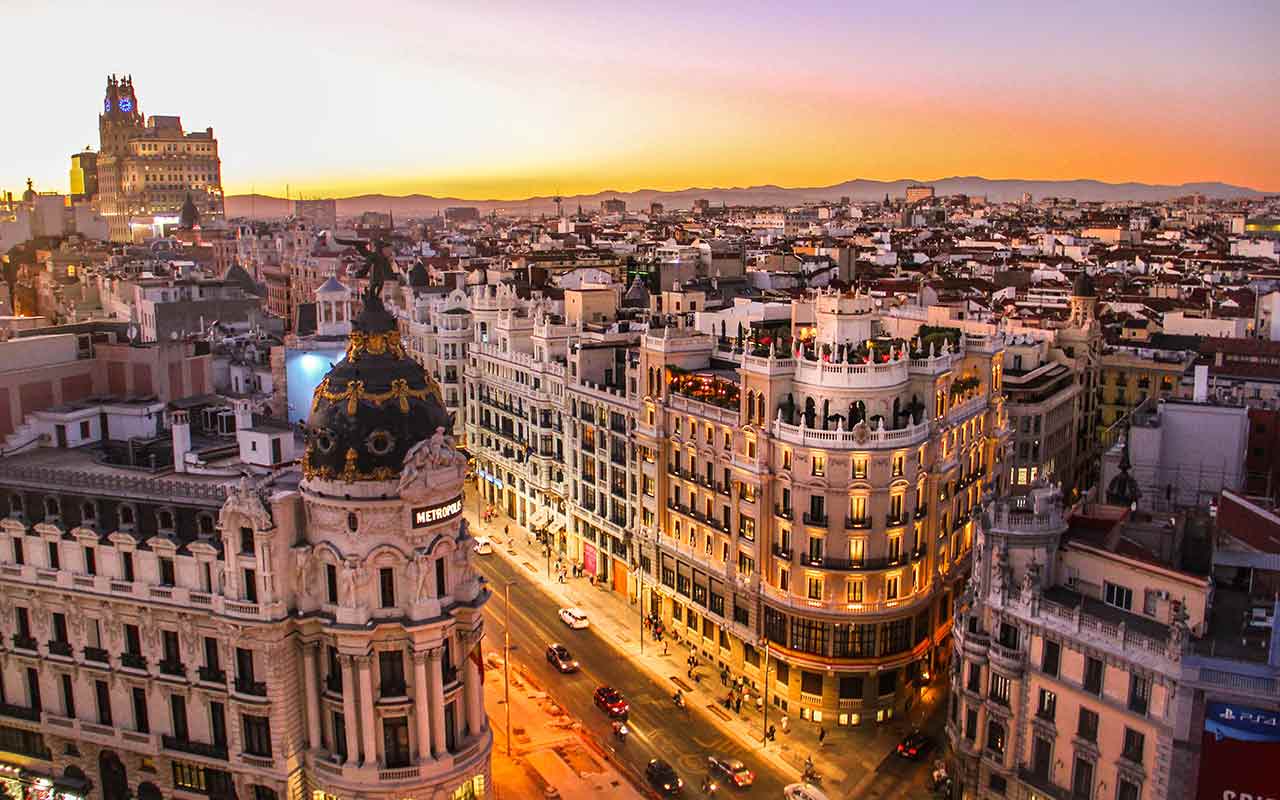 We'll look at a 3/4 day itinerary later in this guide, however, most find that is not enough time and end up returning again and again.
All we can say is the allure of Barcelona is very strong! We have written a 3 days in Madrid itinerary (Spain's capital city) so check that out too.
Best Time to Visit Barcelona
The summer months of June until September are the hottest times to visit Barcelona. Average temperatures are between 68-74°F, with the highest highs of up to 84°F.
Vice versa, a visit in the winter months of December, January, and February will be welcomed with some chillier temperatures, which on average range between 9-11°F.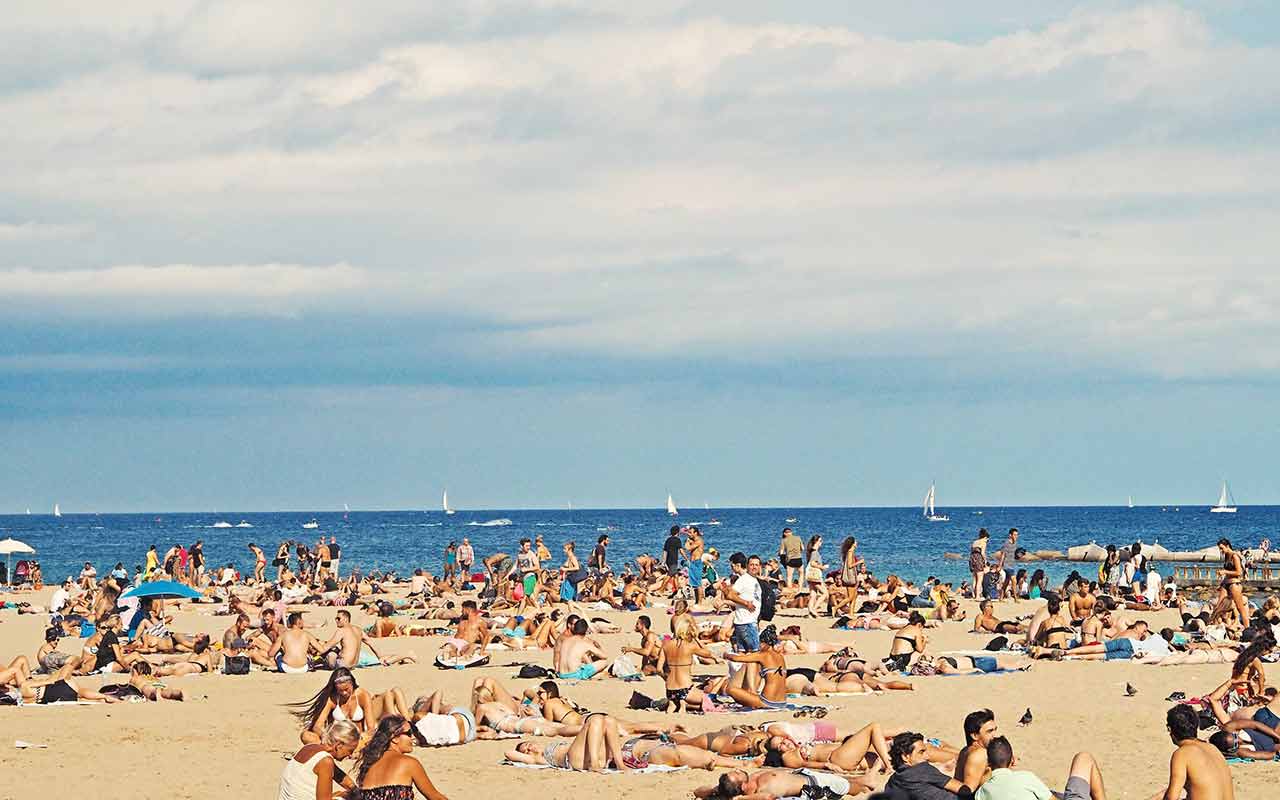 August is historically the hottest month of the year to visit. The highs during this period can come up to around 14°F, whilst lows can dip to 5°F.
Barcelona also has a distinct pattern of rainfall throughout the year. January until May sees a moderate amount of precipitation, with around 30-50mm falling throughout each month.
June and July receive a lot less rain, with on average 10-20mm each. August until October are the wettest months, with up to 85mm falling and also up to 20 rainy days for each month.
November and December see a drop in rainfall, similar to the pattern seen for January.
Barcelona 3 Day Itinerary
Here's our Barcelona 3 day itinerary (with a bonus 4th day) which we feel covers this magnificent city in a short space of time.
It's not extreme on-time efficiency, which means there will be a few hours free here and there to explore other areas you may find along the way.
Day 1:
On our first day, we arrive in Barcelona, and we head the bustling La Rambla street, starting at the Plaça de Catalunya in the Northernmost point.
Along the way, we will make a small detour to enter the Ciutat Vella, which is the old historic center.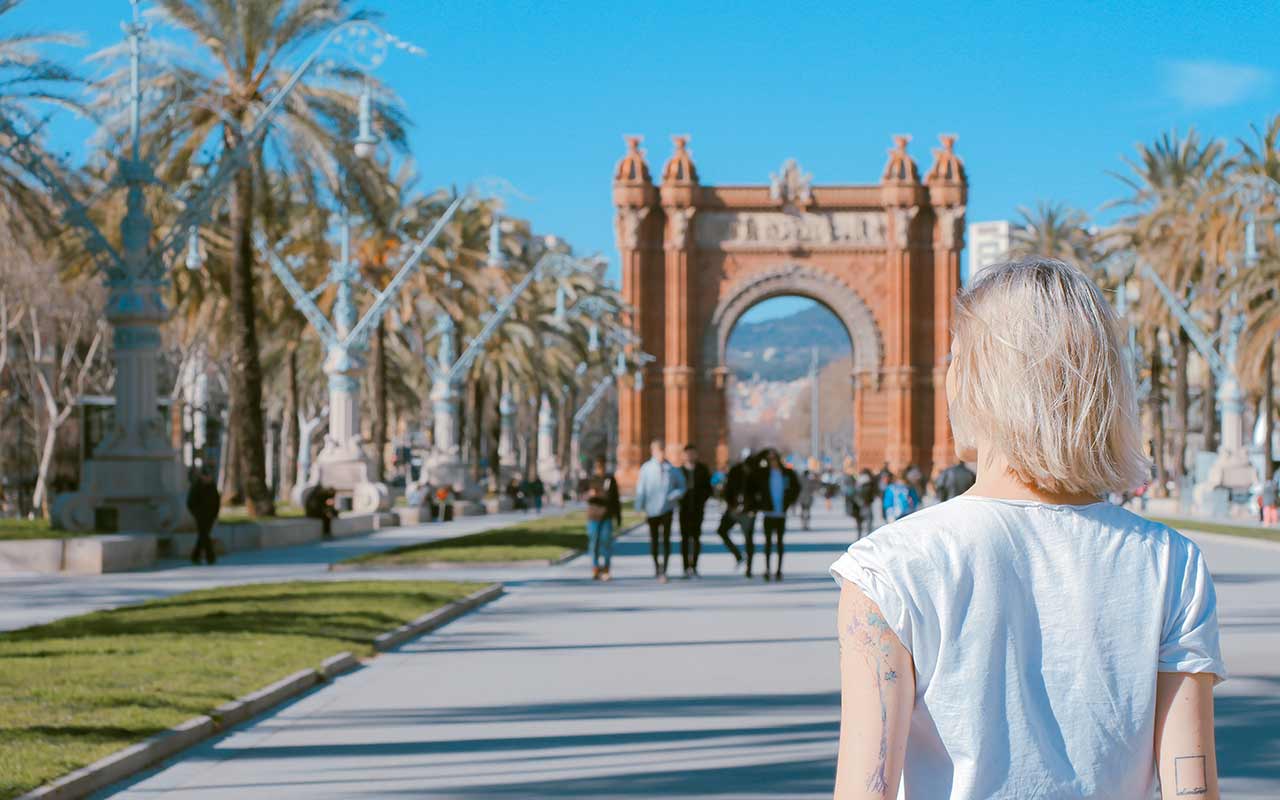 Get lost along the winding streets and in-between the old colonial buildings. Here we can explore the imposing Cathedral of Barcelona as well as the giant Arco de Triunfo de Barcelona.
Eat at any one of the dozens of pretty taverns and restaurants that line the cobblestone pathways.
Another thing you can do is join the hop-on and hop-off bus tour where you can explore the different sights of Barcelona.
Day 2:
Waking up early, we will head to the Plaça Espanya train station, where we catch the train up to Montserrat.
It takes around an hour, and then there is the gondola which rides up to the top of the mountain.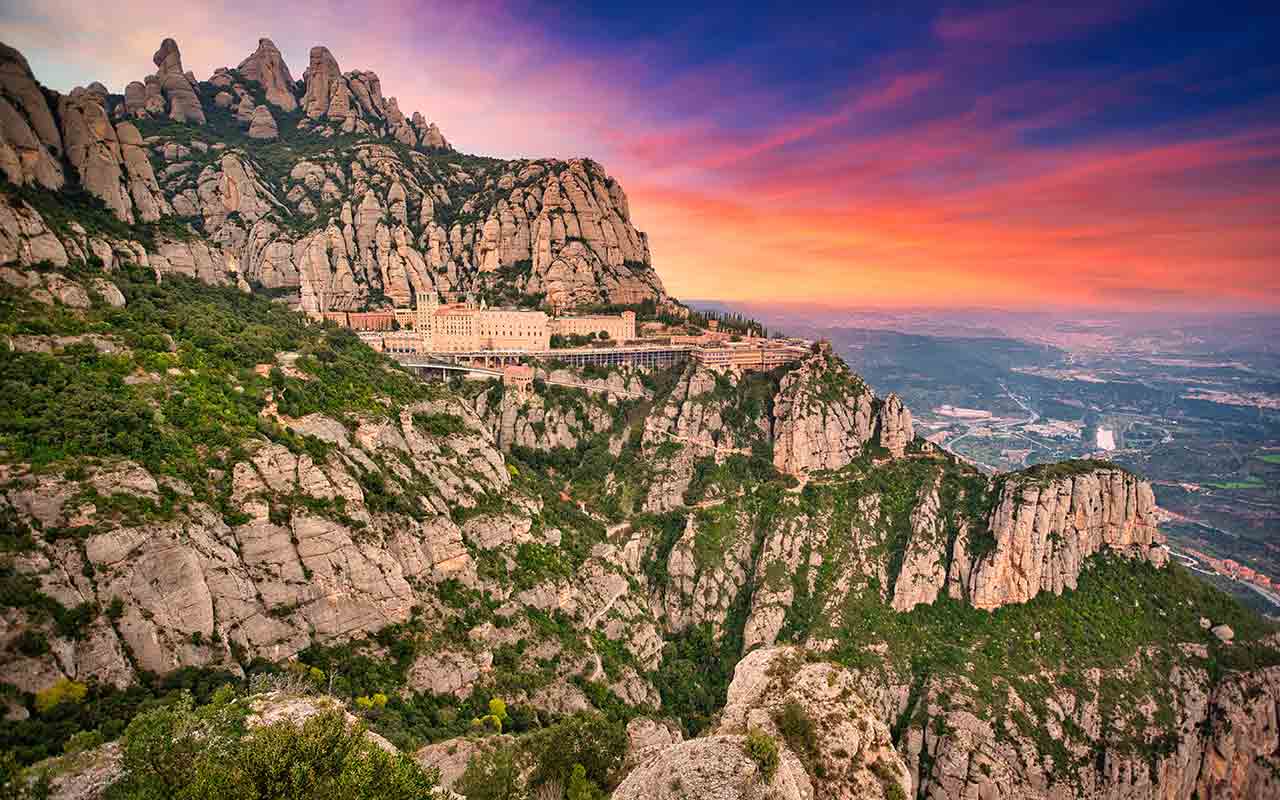 Here we'll spend as long as necessary to take in the stunning mountain panoramic views, explore the still-used monastery as well as eat lunch.
After we take the train back the way we came to Barcelona. The evening is yours to use as you wish.
Day 3:
On our third day, we will wake up early and head to La Sagrada Familia.
The ultimate destination in Barcelona and perhaps all of Spain, this stunning yet unfinished cathedral is one of the most visited sites in the World.
Purchase skip the line tickets to La Sagrada Familia to avoid the entrance queue. Also, you can hop on a guided tour to learn about the history, the architect Antoni Gaudí and his legacy, as well as see the stunning tinted windows along with their murals.
After we'll head to the Sants Estación and catch the train to Castelldefels, which takes around 30-45 minutes.
Spend the day relaxing on the beautiful beach, and enjoy the numerous restaurants and beach-side bars which liven up more and more come the evening.
Day 4
On our last day, we'll have breakfast in the Barrio Gotico, which is full of both stunning architectural designs as well as the proud Catalan culture.
After we'll head to Camp Nou, one of the largest and popular football stadiums in the World.

Catch a pitch-side glimpse and explore the team's dazzling past with a guided tour. After, we head back to the accommodation to pack our things.
Day Trips From Barcelona
Doing day trips from Barcelona will give you ample opportunity to see more than you usually would within a shorter time frame.
Montserrat
One of the most popular day trips to take from Barcelona. Montserrat is part of the Catalan Pre-Coastal Range, and is famous for its dramatic peaks and idyllic mountain views.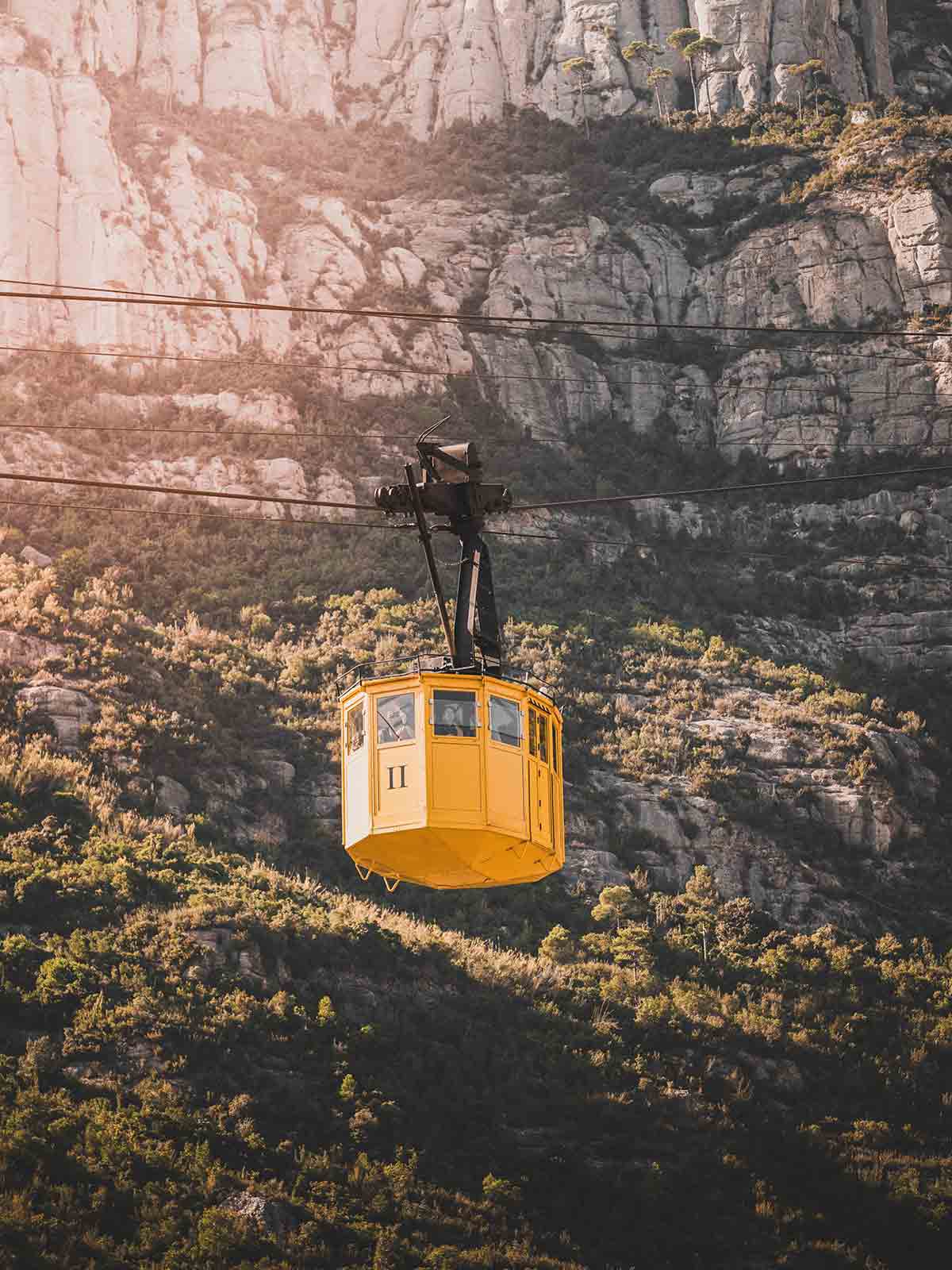 Also located here is the Santa Maria de Montserrat monastery, which was founded in the 11th Century. Still today, around 80 monks reside here.
Try the doing the full day tour with lunch and wine tasting to experience Montserrat's offerings in all it's richness.
Castelldefels
Located roughly 20km west of Barcelona, Castelldefels is a small town with both beautiful beaches and a lively atmosphere.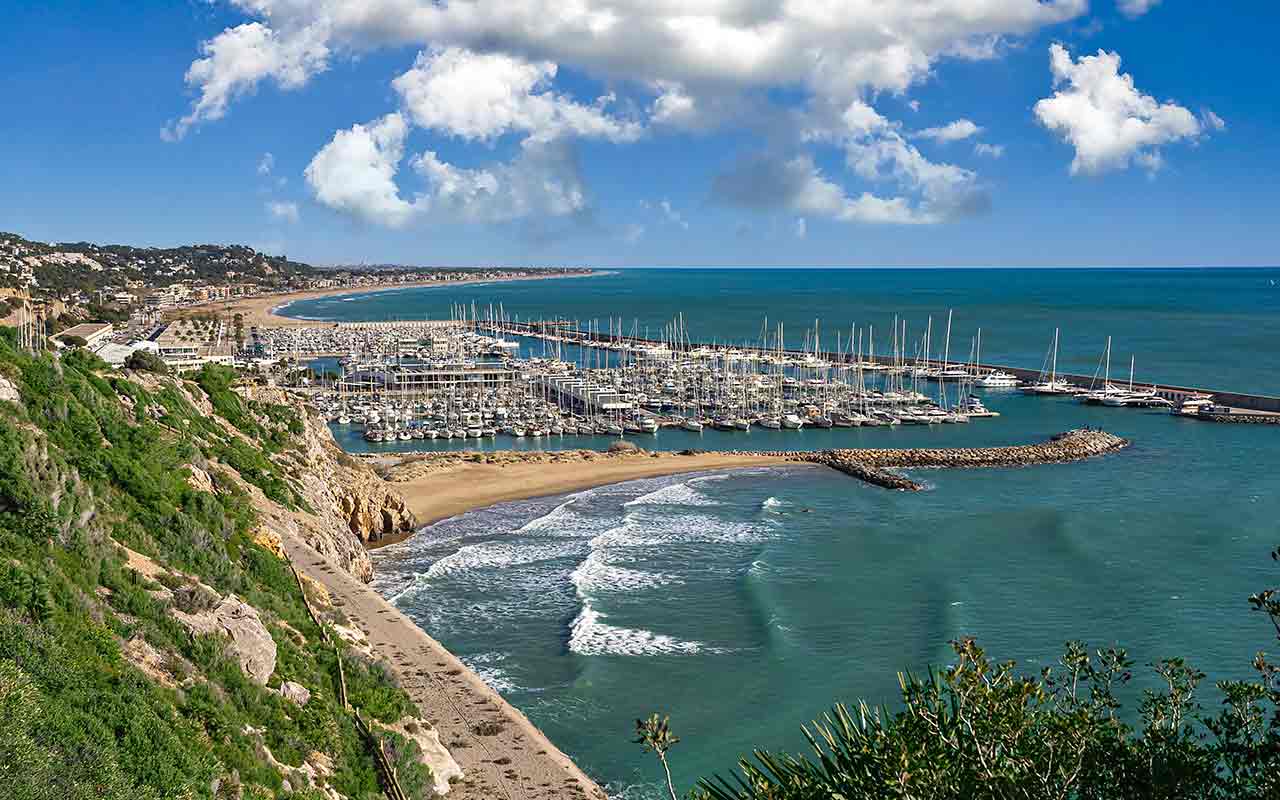 The beach is lined with lots of Chiringuitos, which are bars and restaurants that are open from early until late at night.
Things to Do in Barcelona
With so many things to do in Barcelona let's take a look at the most popular activities, you wouldn't want to miss out on during your stay in the city.
La Sagrada Familia
One of the most notable gems in Barcelona, and consistently featured as one of the top destinations to visit in the World, La Sagrada Familia is a massive Roman Catholic complex.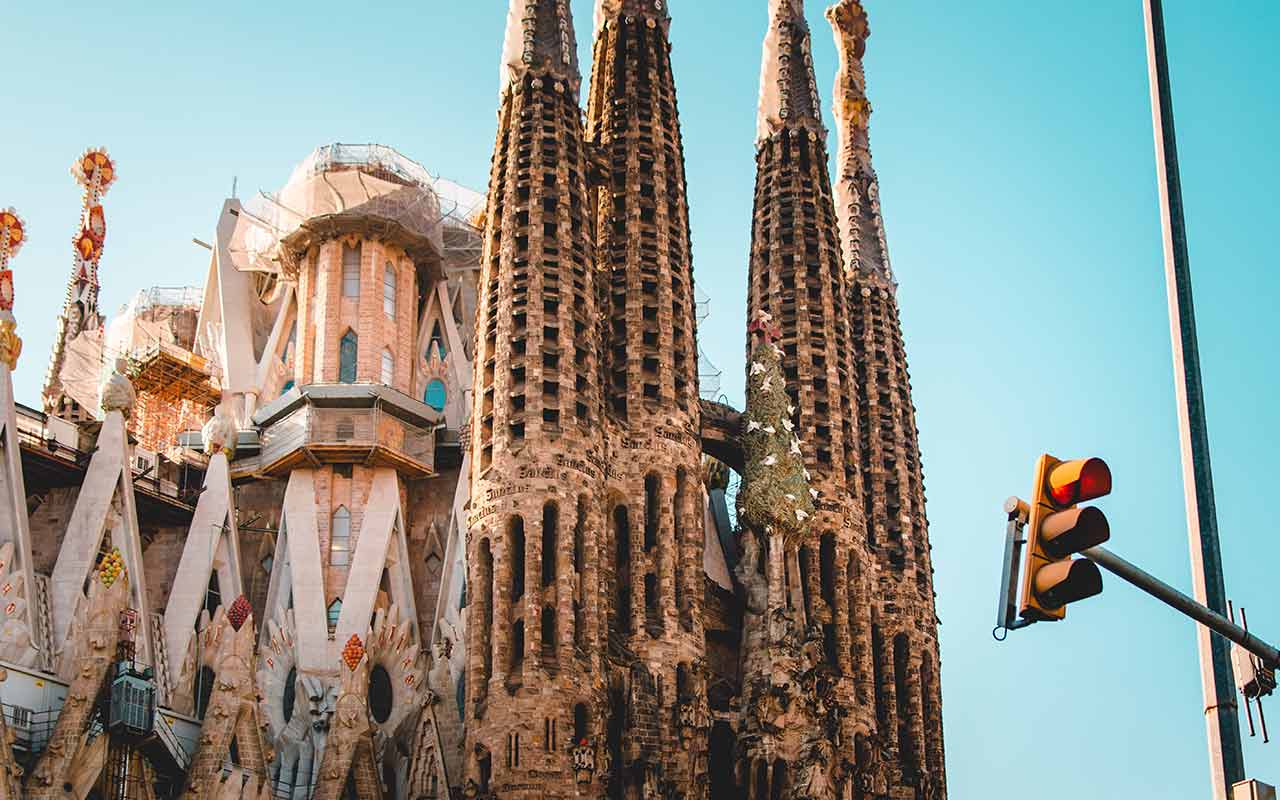 Designed by Antoni Gaudí, work began in 1882, and it still remains unfinished to this day.
Standing at 172 meters, it towers over the rest of the city and is the tallest building in Barcelona.
The Old Historic Center
Barcelona's old historic center, known as Ciutat Vella, is one of the best areas of the city to see lots of colonial architecture and to learn about the city's proud past.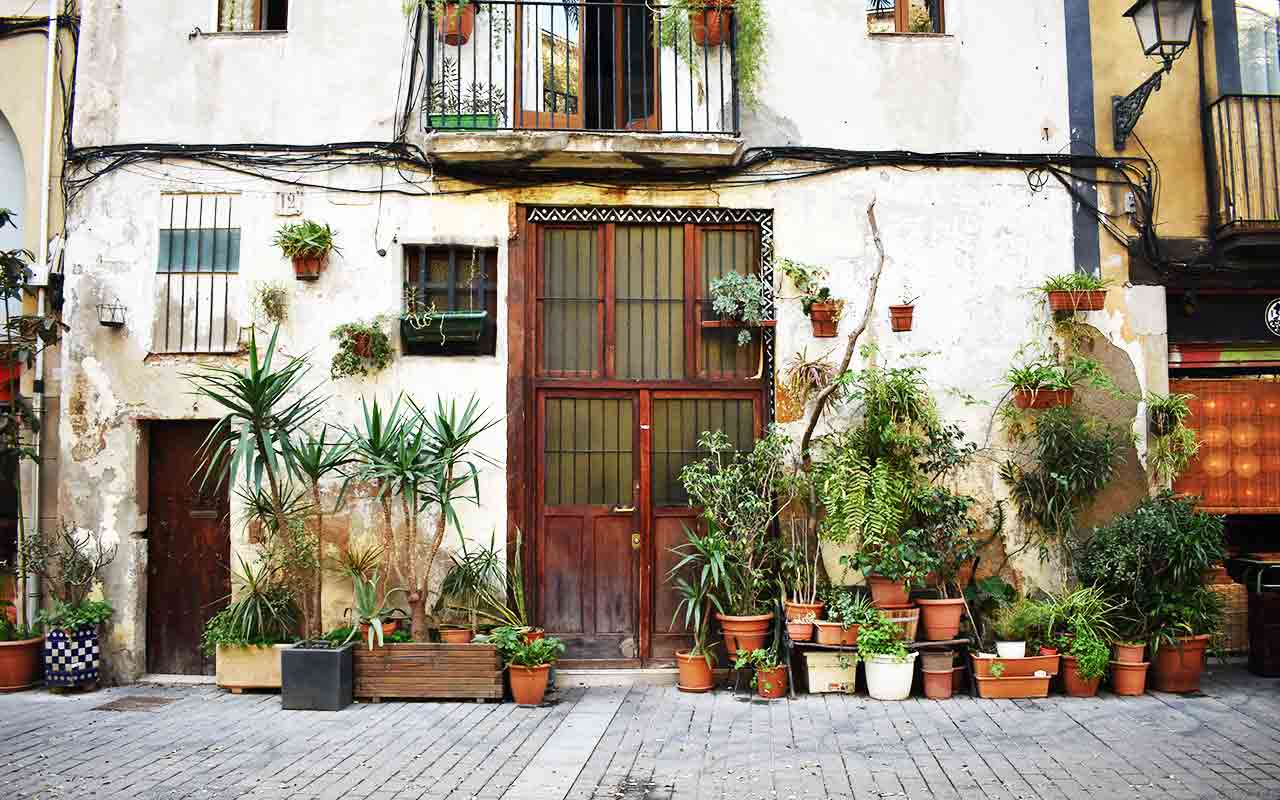 Some of the best things to see here include the picturesque Cathedral of Barcelona, the elegant Basilica of Santa Maria del Mar as well as the imposing Arco de Triunfo de Barcelona.
La Rambla
Over 1km long, the famous La Rambla street is one of the most bustling and popular avenues to explore in Barcelona. Stretching from the historic center along until Barceloneta Beach.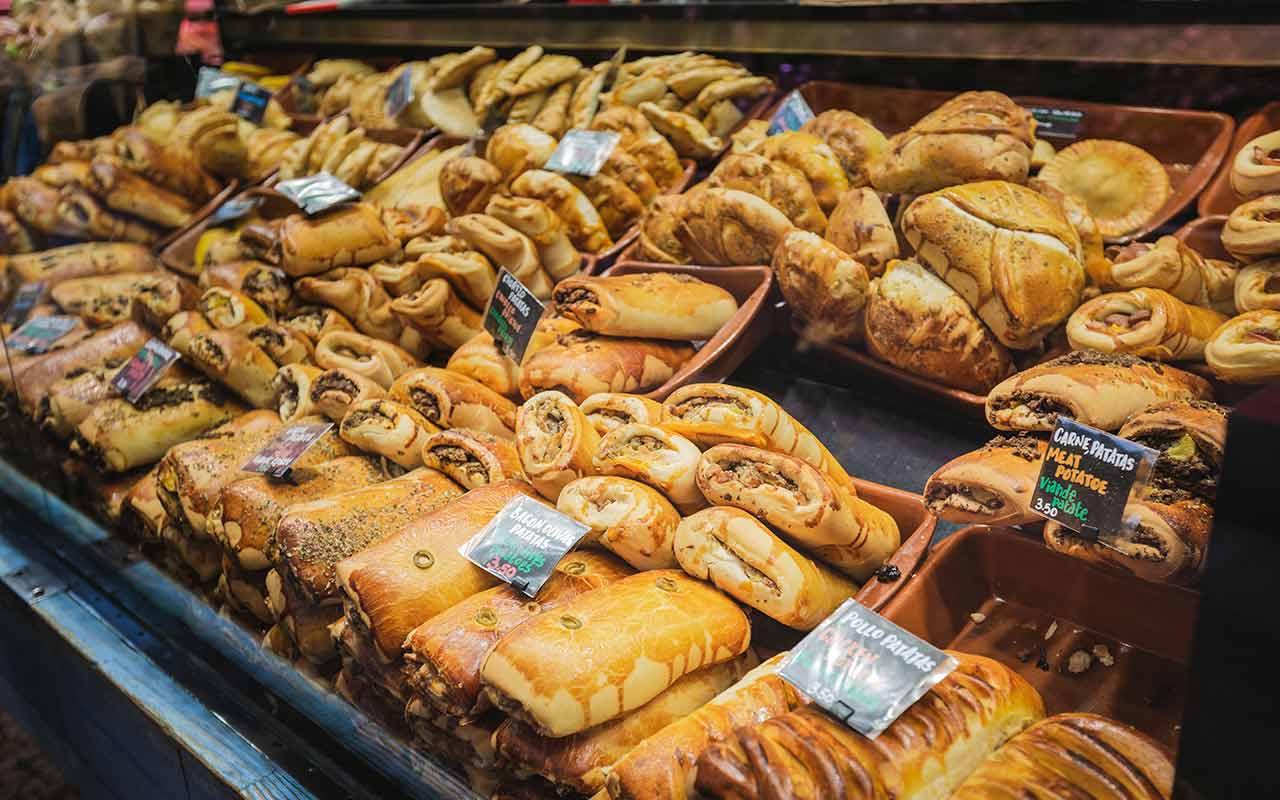 There are dozens of terraces and restaurants here, as well as lots of popular areas to visit such as Rambla de Sant Josep and the Mirador de Colom.
Camp Nou
The home of Barcelona FC, this stadium is one of the largest and most impressive in the World, which is able to seat just shy of 100,000 fans.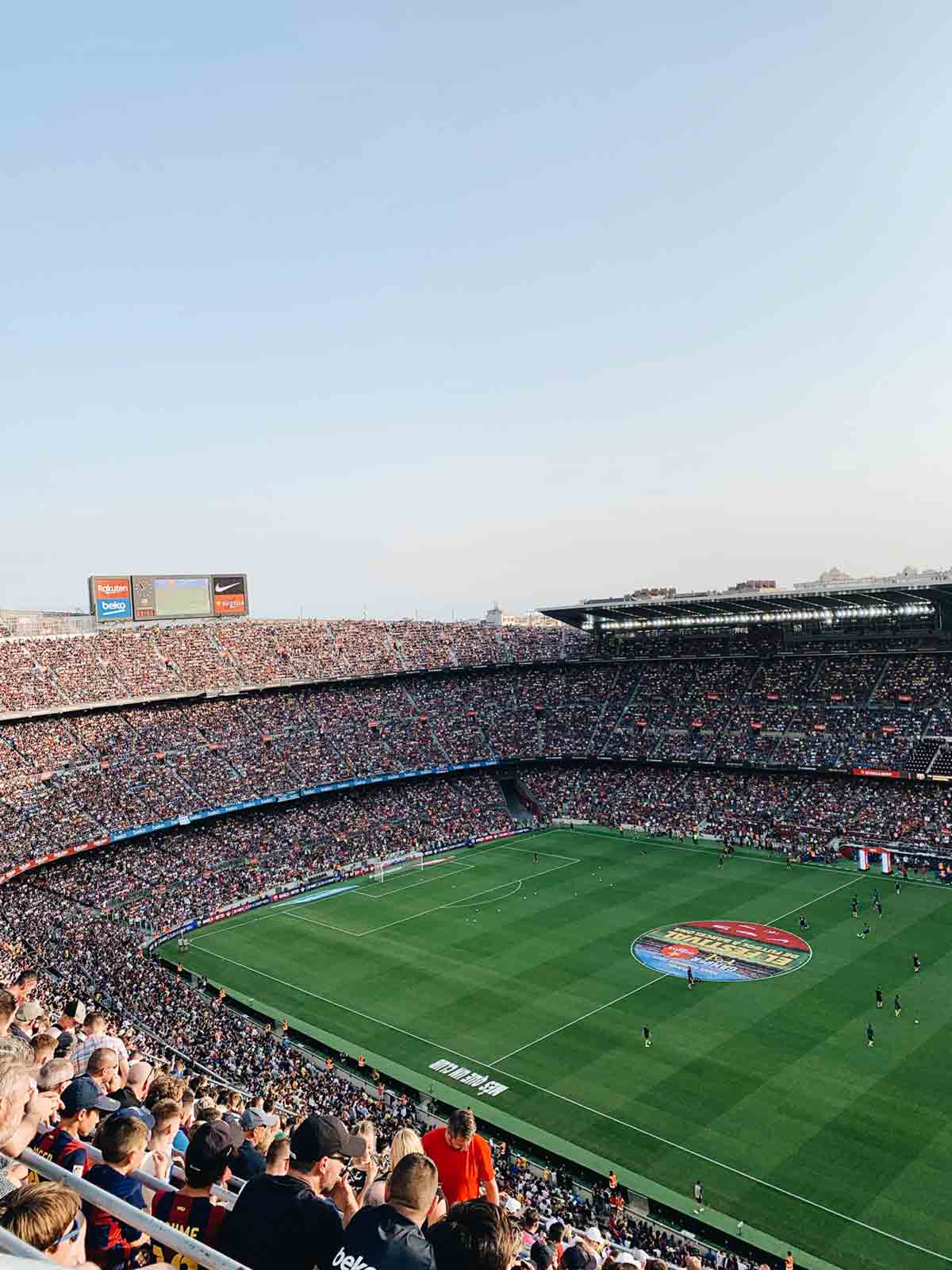 A museum ticket and tour will let you experience Camp Nuo's impressive facilities, FC Barcelona History along with a glimpse of its 26 prestigious trophies, as well as a chance to get a pitch-side view.
Barcelona Itinerary Map
Below we'll share a map for this 3 days in Barcelona itinerary:
Barcelona Travel Tips
The travel tips below will help you make the most out of your trip.
The best times to visit Barcelona are the months of June and July, with both hot temperatures and also the least rainfall
We recommend staying in the El Raval and Ciutat Vella neighborhoods.
To get around, use the metro service which is both safe and extensive. It's also much less expensive than using taxis.
Remember to get your FREE travel insurance quote from SafetyWing to receive fully comprehensive support when it comes to unforeseen travel complications.
Make sure to try out lots of different Tapas whilst in Barcelona. We recommend visiting Else y Fred.
You'll find Barcelona is safe and feels very much so, but watchout for petty crimes such as pickpocketing and typical travel scams.
Remember your 3 days in Barcelona needn't be limited to the city limits, remember to take advantage of the day trips on offer.

3 days in Barcelona

All in all, you should now have plenty of ideas on how to spend a few days in Barcelona and make the most of your time in this beautiful city.

Are you thinking of heading further south? Why not check out this Andalusia itinerary to get some more ideas on where to go?

---

This post contains affiliate links, meaning, if you click through and make a purchase or sign up for a program, we may earn a commission. This is at no additional cost to you.