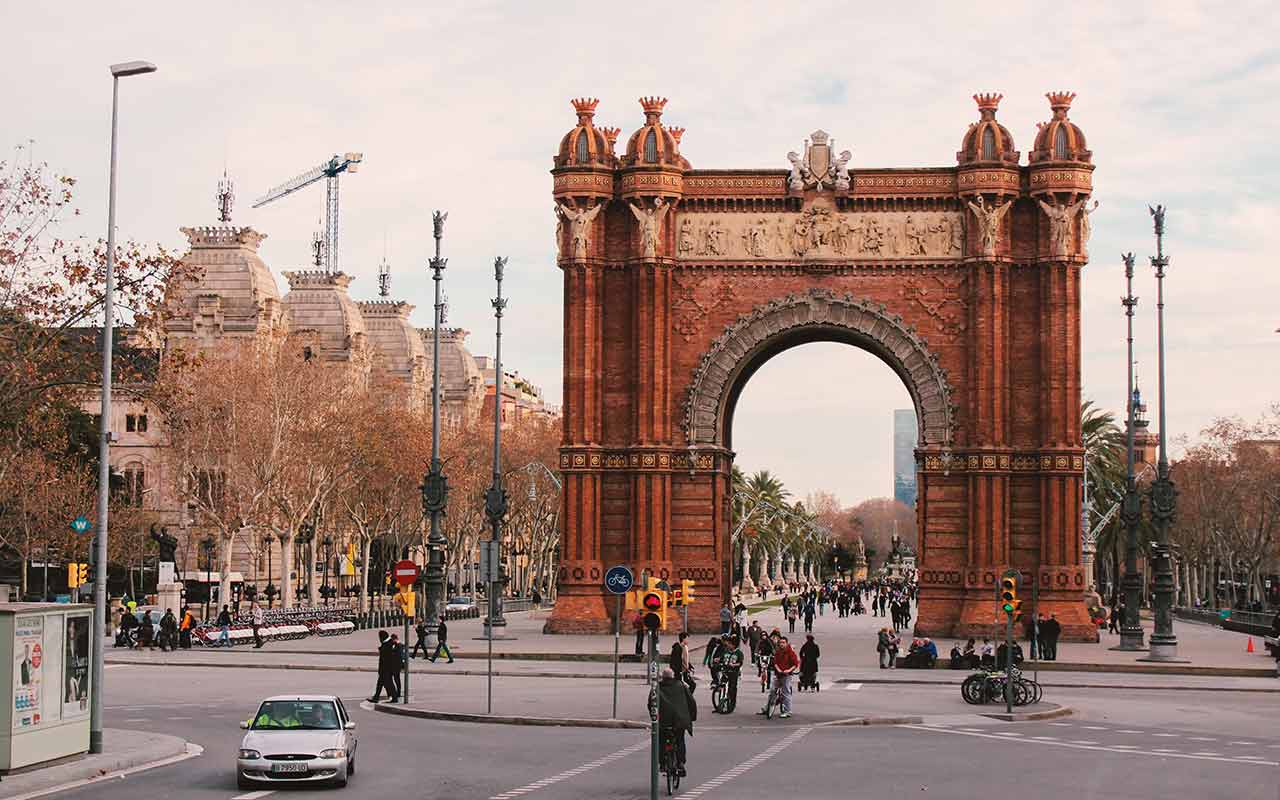 Is Barcelona safe for new and unsophisticated travelers?
It's the home of the Sagrada Familia, Camp Nou, and some of the coolest city planning in the world which elegantly links all of Barcelona's tourist sites together.
This city is home to over 1.6 million residents (over 5 million in the whole province), making it approximately half the population of Spain's capital Madrid.
However, Barcelona is the epicenter of all things Catalonian and receives three times as many tourists as Madrid each and every year.
Is Barcelona safe?
The big question, however, is whether Barcelona is as safe as visitors make out. Is Catalonia's most recognizable metropolis just another European city with petty crime and scams? Or is it safer in other cities? We're here to give you the scoop!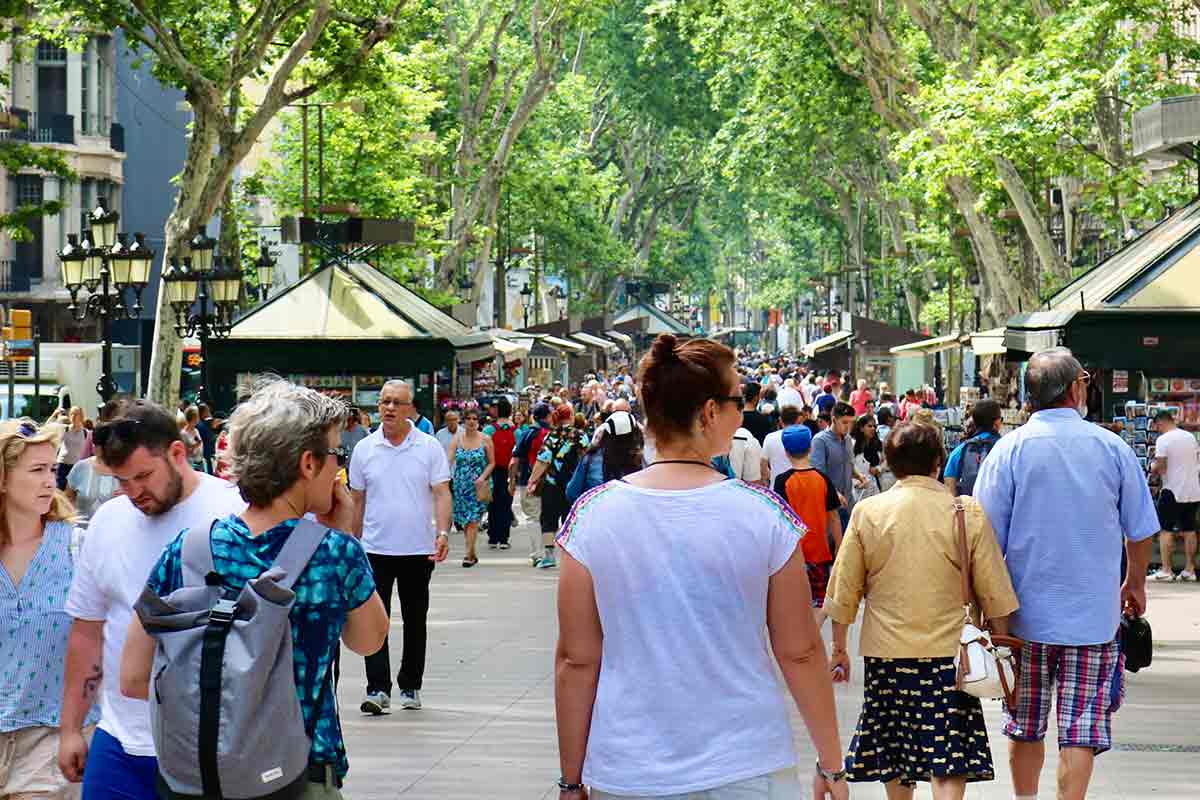 Barcelona is full of history, both recent and medieval, it has an eclectic array of museums and galleries, from the Picasso museum to the FC Barcelona museum.
It's also one of the best places in the whole country for architecture fans, as the cathedral is near completion after 150 years of construction
We've covered some of the safest cities in Europe to visit on this blog already, however, keep reading this specific page to learn more about common crimes, areas and neighborhoods to avoid as well as how to stay safe in Barcelona.
How safe is Barcelona?
Barcelona is an interesting place when it comes to the question of safety.
On the one hand, it's just like any other major European city with petty crime problems, organized crime, and the highest chances of crime happening to visitors being pickpocketing (which is done in a highly organized fashion).
However, because of the negative experiences, the city is still seen by some visitors as a more dangerous place than the likes of Berlin or even London.
This is due to the fact that the main tourist areas more central to the city such as the Ramblas are targeted by the gangs for pickpocketing.
Barcelona crime rate
The U.S. Department of State Travel Advisory at the date of this report's publication assesses Spain at Level 2, increased caution due to terrorism. Exercise increased caution in Barcelona and Catalonia due to civil unrest.
From March 14th to June 20th, 2020, there was a 56% drop in petty theft and a 38 percent drop in robberies using force.
Tourists are commonly victims of purse snatching or pickpocketing in high-traffic and tourist areas, but violent crimes against tourists are infrequent.
Criminals tend to target elderly people and women, according to El Periodico, and stealing jewelry, mobile phones, and wallets.
Many recent expats who are living in Spain have chosen Barcelona over other parts of the country, so it's worth looking into the reason why so many people visit despite the crime rate and in some cases unfavorable statistics.
Is Barcelona safe for tourists?
Yes, Barcelona is safe and despite the pick-pockets and bag thieves that lurk in most tourist areas of the city there should be no reason to be concerned.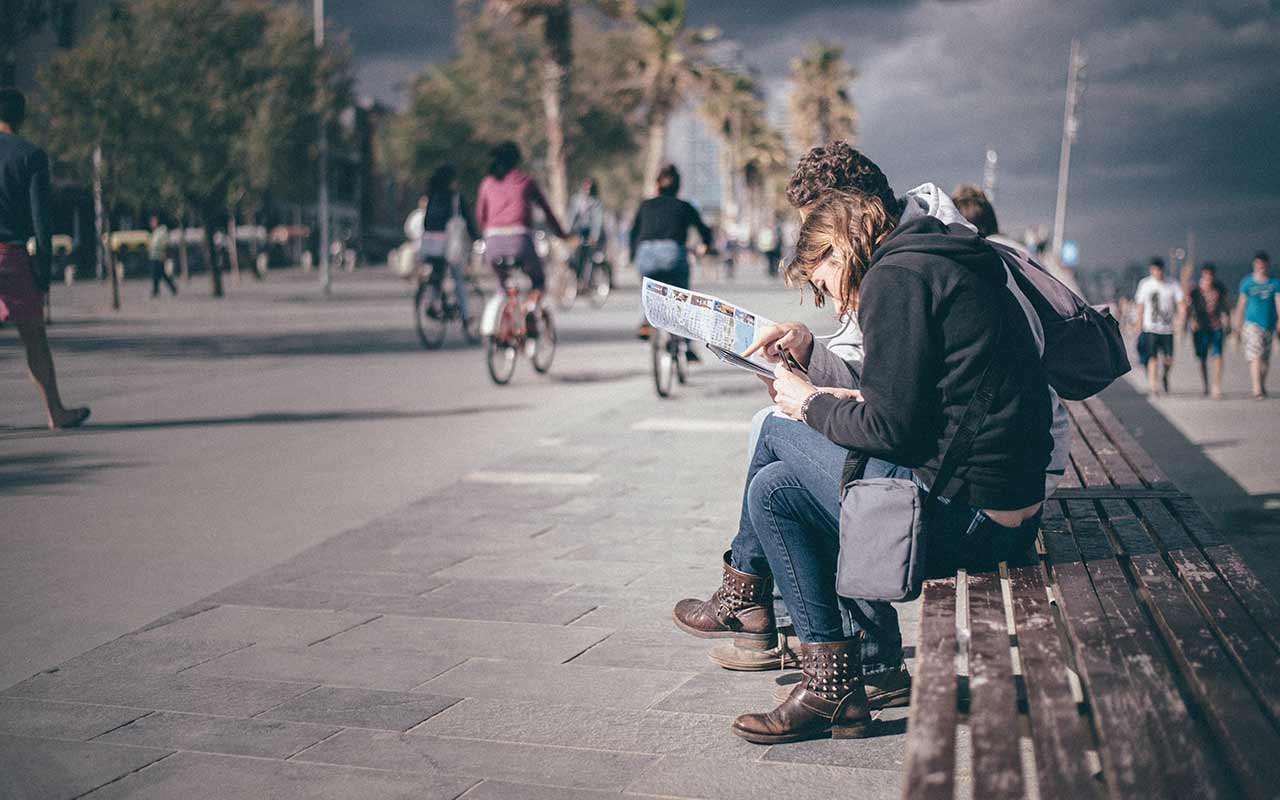 Even thhe locals say there are some safety considerations to keep in mind. Barcelona is a big city, after all, the second-largest in Spain to be exact.
As a popular tourist destination, it draws pickpockets as well as scammers and crooks. However, serious crime is very rare here.
While exploring the streets of Barcelona, we highly suggest that you carry a money stash like this one to conceal your belongings while exploring the streets.
There was one case in which an armed mugging of a Korean diplomat went awry, but this was targeting a known mega-wealthy person. It's also worth reading up about the Catalonia independence movement before visiting the city.
It inspired the recent protests in Barcelona. It is possible that you'll encounter protests like this when you visit. Although such protests are meant to be peaceful, they have in the past turned violent.
It would be best to find out when these protests take place and plan your trip to not fit one in.
is Barcelona safe at night?
Yes, Barcelona is safe at night. After 11.30pm, the southern part of the La Rambla (between the theatre Liceu and Colum) is a bit seedy but relatively safe area so you can definitely book accommodation and walk around here.
However, if you don't feel comfortable just avoid this area after dark. The rest of the La Rambla is pleasant to walk at night.
Another area to avoid after dark is El Raval where you should be extra careful of potential petty thieves, bag snatchers and drug dealers.
In general, you will want to avoid walking around after dark, especially in poorly lit and dark deserted alleys. Also, try not to attract attention to yourself as a tourist.
Is Barcelona safe to travel alone?
Yes, Barcelona is safe for solo travelers. Exploring Barcelona with daylight all by yourself is one of the best things you can do, but avoid walking along secondary, isolated and dark streets, especially alone late at night.
Be aware of petty thieves, bag snatchers and scammers normally operating near the top attractions of the city. Keep an eye on your personal belongings on public transport at all times. Again, a money stash is the best way to conceal valuables.
Other places where you should exercise more caution as particularly crowded are: the beach and railway and metro stations. Don't carry too much cash and documents, which you should instead leave in a safe deposit box at your hotel.
Is Barcelona safe for solo female travelers?
Yes, Barcelona is a great destination in Europe for solo female traveller and there's no reason to be concerned about this aspect.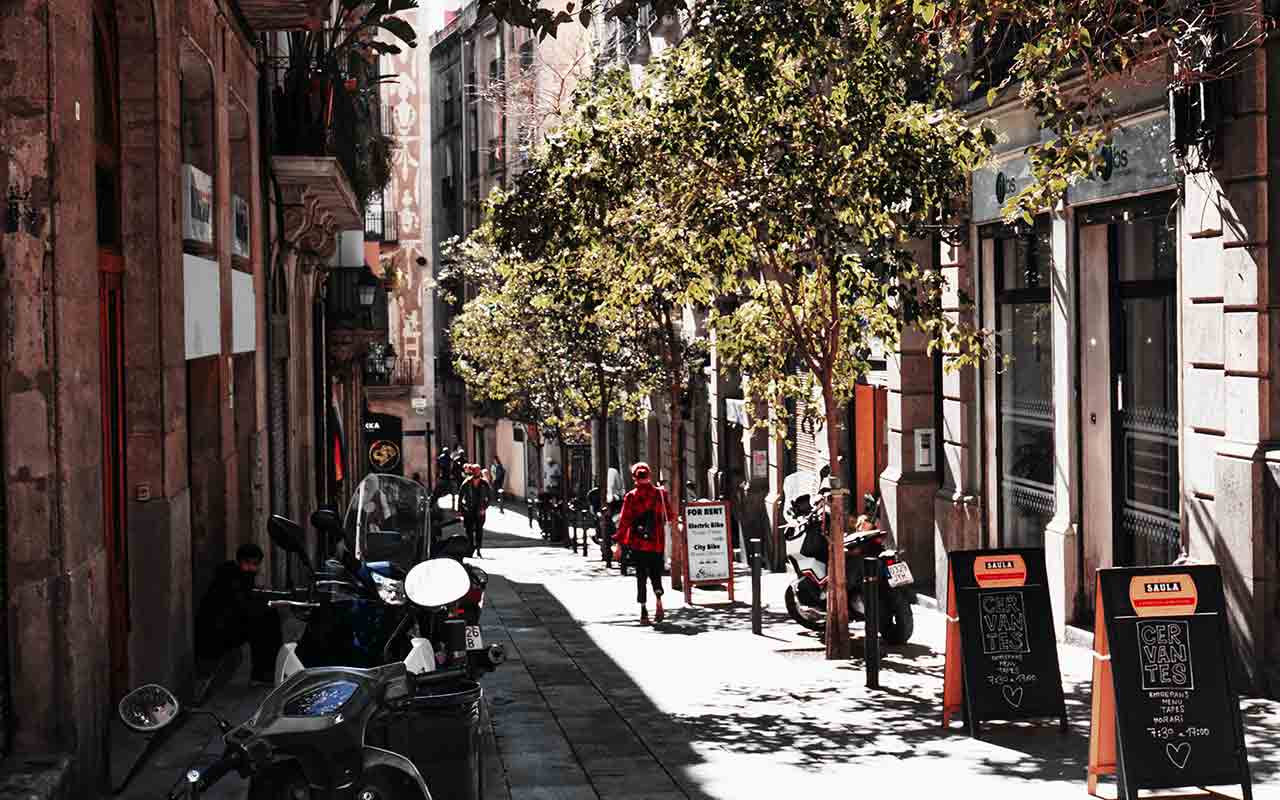 Just be extra cautious when visiting the main attractions, walking on La Rambla and at the stations where petty thieves and scammers might target tourists.
For safety, we prefer the a Pacsafe Metrosafe (or an equivalent style backpack) which is ideal for exploring a city like Barcelona and helps conceal valuables.
This city is great to explore during the day, just avoid being out late at night in the neighborhood of El Raval and parallel secondary streets of La Rambla.
You can walk down this famous street even after dark, but be aware of scammers and drug dealers targetting tourists, if they do that with you, make sure to keep walking and don't give them attention.
Where to Stay in Barcelona
There are some incredible spots to stay and depending on how many days in Barcelona you may want to take a look at some of these options below.
Plaça de Catalunya
Plaça de Catalunya is a large square in central Barcelona that is generally considered to be both its city center and the place where the old city and the 19th century-built Eixample coincide.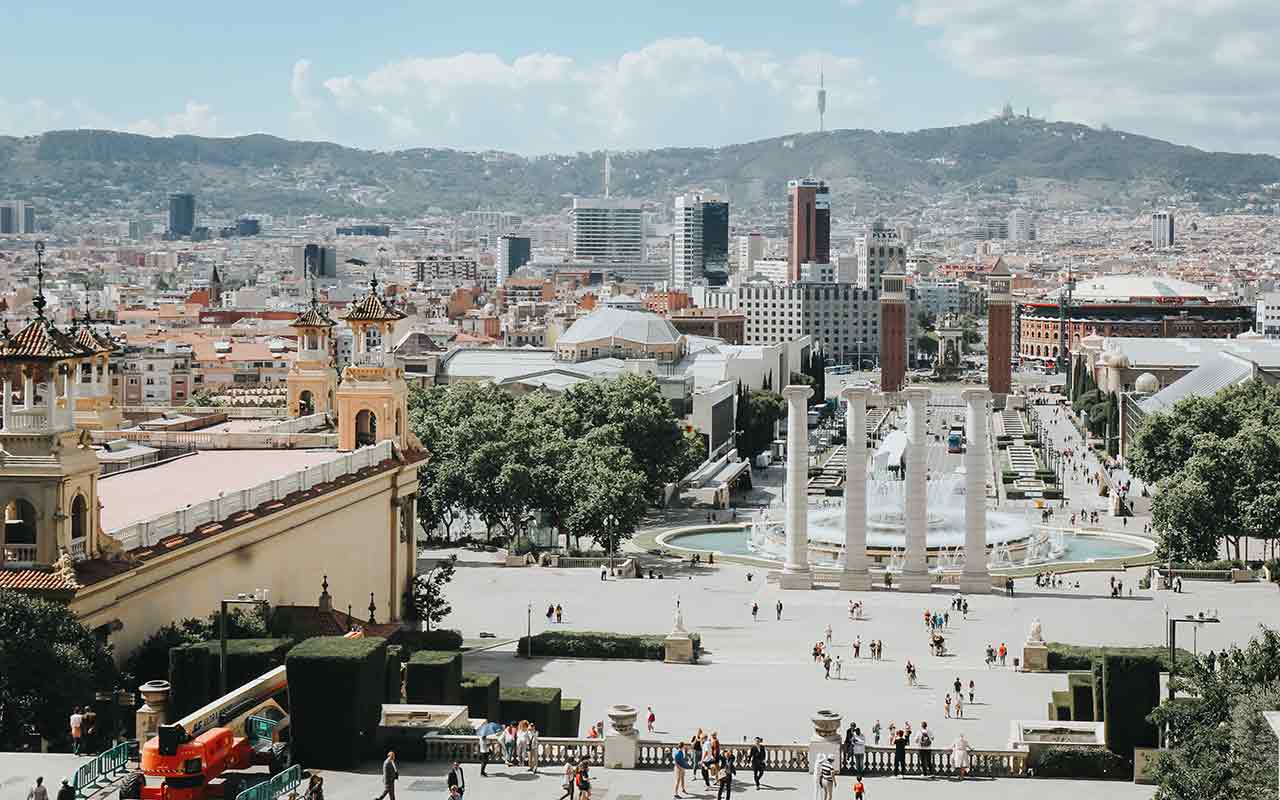 Most tourists have this landmark as this is a popular spot for all types of visitors to the city. If you have a ticket for the hop-on hop-off bus you can easily visit this area then transport yourself to another part of the city.
Gothic Quarter (the old town)
The charming Gothic Quarter, or Barri Gòtic, has narrow medieval streets filled with trendy bars, clubs, and Catalan restaurants.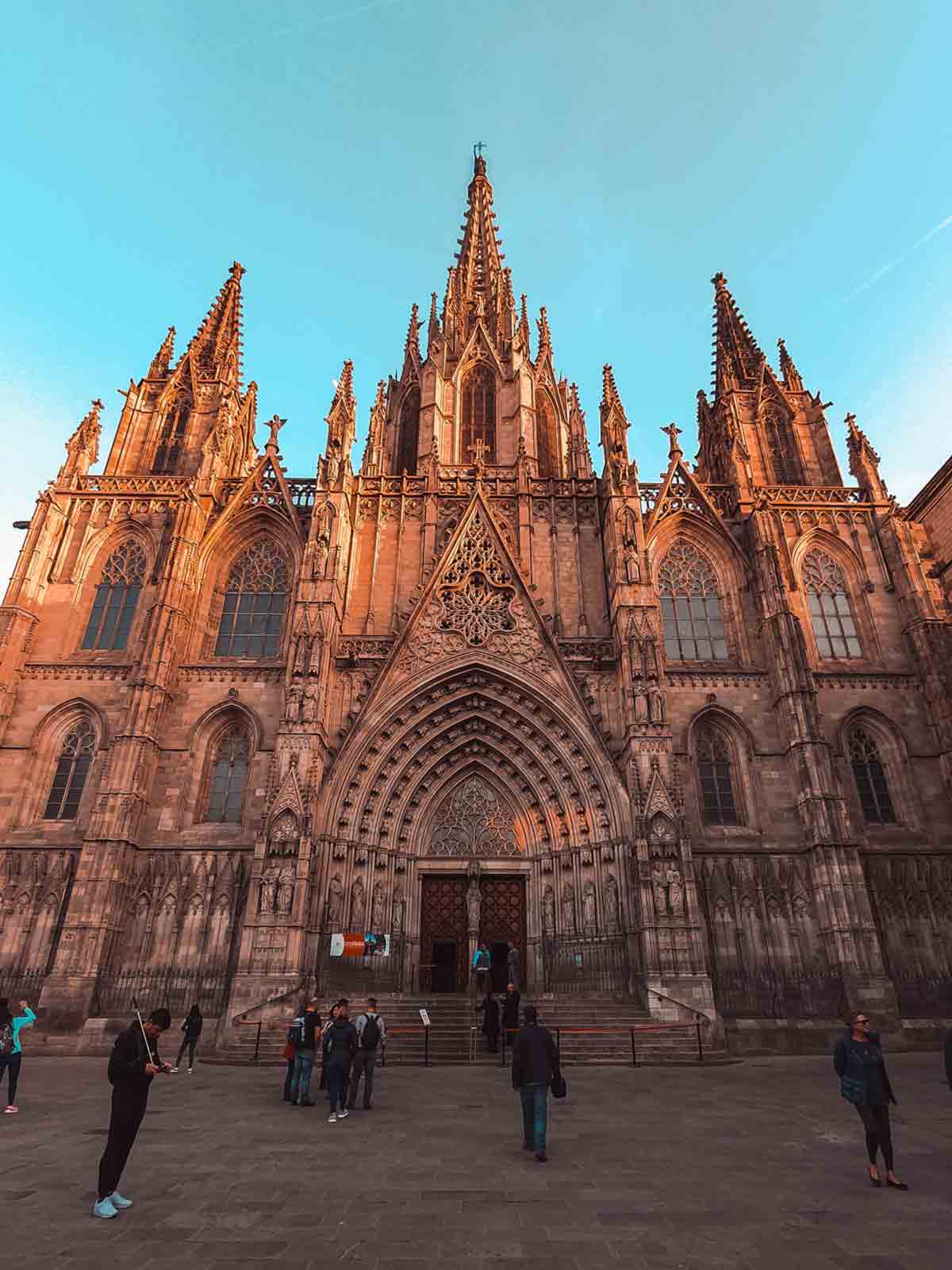 The Museu d'Història de Barcelona shows remains of the Roman city, which many Spanish cities have lost over time.
There are leather and jewelry shops near the Cathedral, while flower stalls and street-food vendors line busy avenue La Rambla nearby.
Poble Sec
Known as a cheaper place to stay than the more central neighborhoods, Poble Sec is still a lively spot for tourists to enjoy.
El Poble-Sec is a more compact district with leafy squares and elegant 19th-century architecture and sloping streets. While there we highly recommend a night at Hotel Brummell for boutique stays just a few steps The Grec theatre.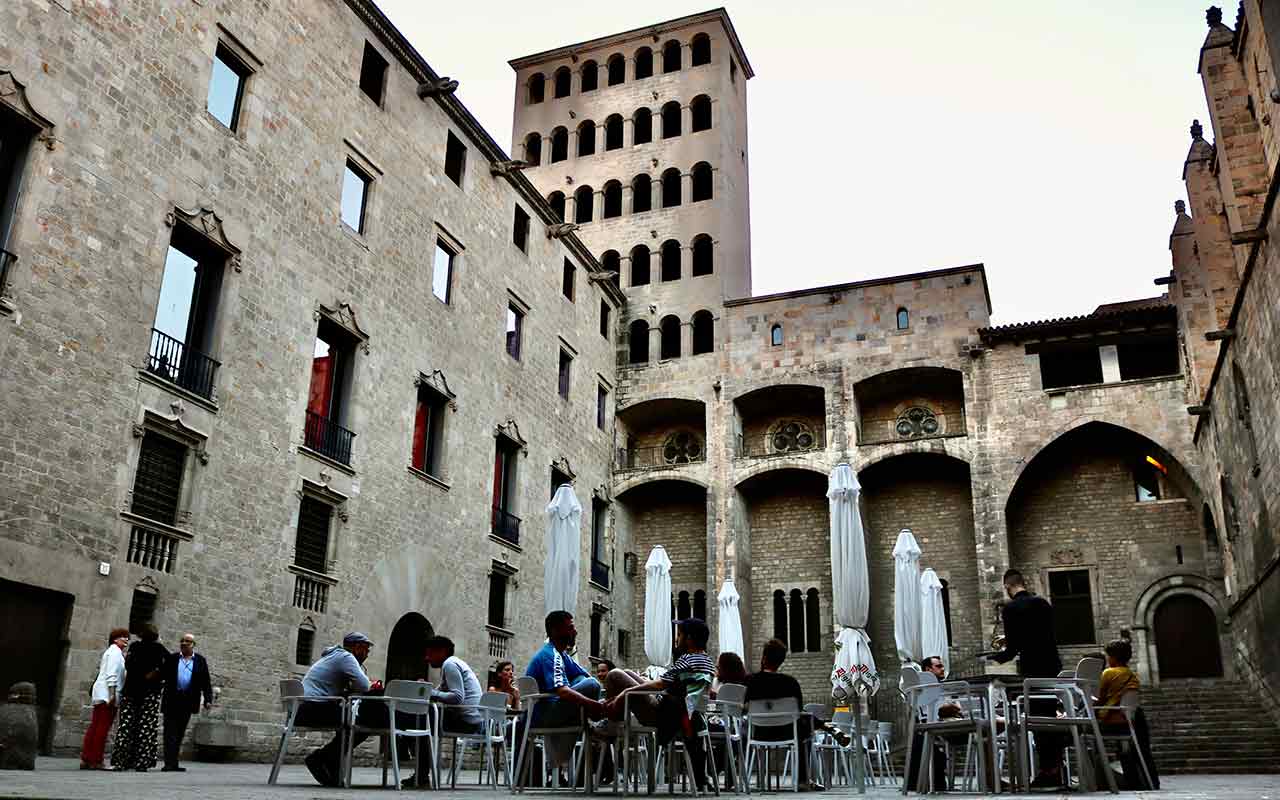 Carrer de Blai is known for its creative tapas bars and lively drinking dens, while the theatre strip of busy Paral·lel avenue features old-school playhouses staging musicals and cabaret.
Areas to avoid in Barcelona
See some of the places to avoid in Barcelona, or where you should exercise extra caution, especially late at night or if you'll be traveling solo.
The main crimes affecting tourists are scams and theft.
La Barceloneta neighborhood, also called 'the Naples of Barcelona' and La Barceloneta beach late at night
Metro stations
The bus station called Estaciò del Norte
The Barrio Gotico secondary and dark streets
El Raval and more specifically the Barrio Xino, the 'red-light district' of Barcelona
La Rambla, between Liceu and Colom
If staying for a few days and traveling alone, why not try staying at a place such as Itaca Hostel where you can meet like minded travelers and share tips?
Barcelona: Travel safety tips
Although Barcelona isn't the most unsafe location in the world, it wouldn't hurt to take some precautions before and during your stay to ensure that you stay safe no matter what.
Here are some tips to help get through all parts of the city:
Be aware of your surroundings on public transport.
Walking around flashing expensive items and gadgets will attract the attention of unwanted petty criminals.
You can take on one of the best hikes in Spain from Barcelona so make sure you arrive prepared and have all the right gear with you.
Keep your bag close to you at cafes/restaurants, never place your bag in a retrievable position open for passers-by to grab.
Don't show wads of cash when paying for stuff – control how much cash you carry around and use a hotel safe.
Wearing a money belt may attract the wrong attention here in Barcelona.
Know the typical distraction techniques – pickpockets often work in groups and sometimes pretend to be collecting money for a charity.
Be especially cautious when ambling through the Ramblas. We would say avoid the south side the most, especially at night. Also, the restaurants are overpriced, as they cater to tourists mostly.
If you are traveling to Barcelona on a budget you may want to check out some of the Top Rated Hostels on offer for a fraction of the price of hotels.
Some thieving scams include them looking like a tourist by holding a camera and map. They may ask for directions or for help and then steal from you.
Someone might toss a small amount of liquid on your shoe or pants. This is a scam in which someone will try to help you clean off the "bird poo." While you're distracted, their partner will steal from you. 
Refuse strangers attempting to give you 'gifts'. This scam is popular throughout Europe. Here, scammers will try to offer you a gift—like a rose or a bracelet. If you accept the gift, the scammer will make a scene and demand payment, often threatening to call the police.
Best time to visit Barcelona
When planning a trip, and expecting Spain's sunnies weather and warmest temperatures it is well worth keeping your eye on the seasons.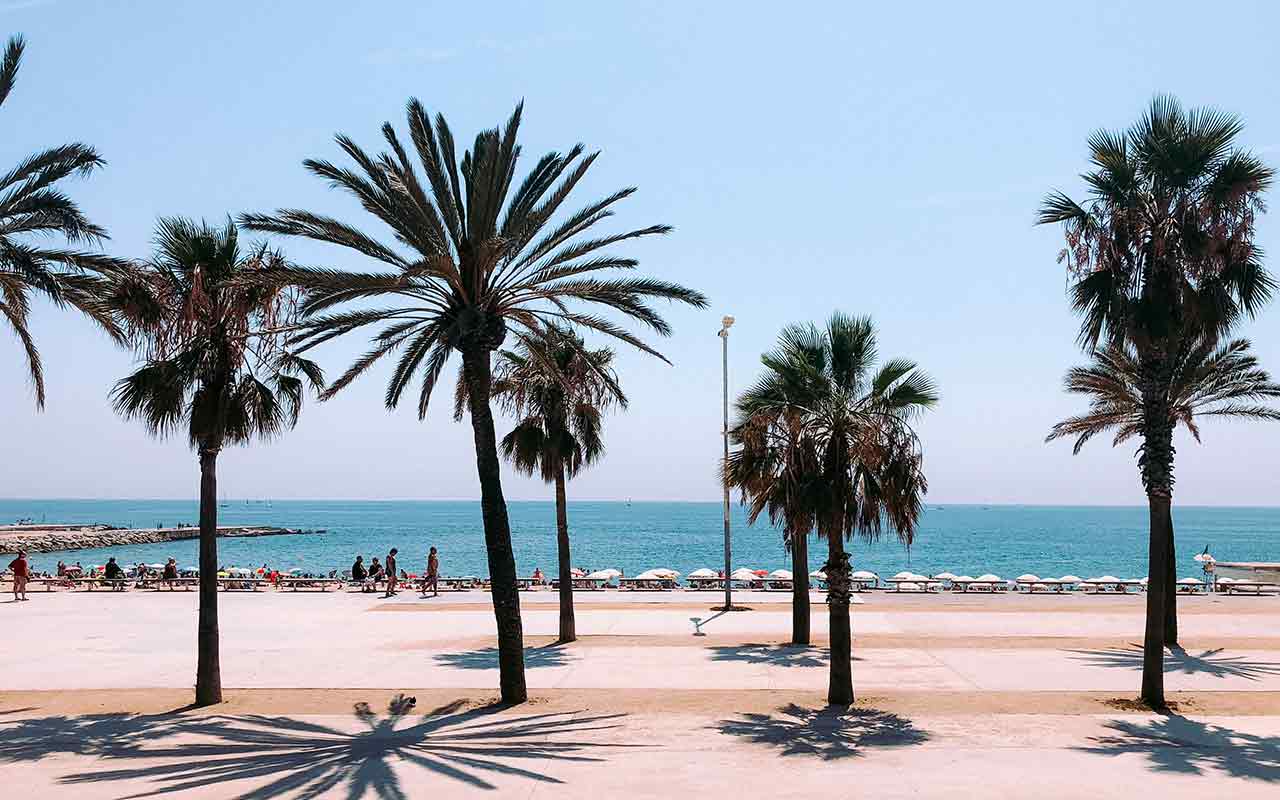 According to the best resource to this kind of material, Travel US, the weather reaches its most preferable period before Summer:
"The best time to visit Barcelona is from May to June when balmy temperatures in the low to mid-70s mesh with a flurry of festivals that trumpet the advent of summer. The actual summertime is sticky with humidity – locals leave their beloved city in droves to catch a breeze somewhere else."
As you plan a trip to Barcelona it would also be worth taking into account some of the key cultural events that are held during the year.
Here are some key events in Barcelona:
Verbena de Sant Joan (June)
Sónar (June)
El Grec (July)
Festa Major de Gràcia (August)

If you want to get some amazing pictures, the chance to hire a professional photographer on the Barcelona Instagram tour is becoming popular with visitors looking to get picture-perfect shots of themselves while exploring the city.

Is Barcelona safe? Final Words

Turns out, Barcelona is quite a safe place if you take the necessary measures.

Planning ahead will make your trip stress-free, so make sure you have the right equipment and know what to do in the event that something might go wrong.

Barcelona has one of the best tourist scenes in the world!

So, if visiting purely for the galleries and old buildings, you should know in advance about the sketchy areas of the city and that the tourist spots aren't sunshine and rainbows at night as much as they are in the day.

While you're here, be sure to check out our epic 3 days in Barcelona itinerary and always remember to take care when walking around the city with your valuables.

---

Dear responsible traveler: This post may contain affiliate links, which means, if you click through and make a purchase, book a tour or a hotel, we may earn a small commission. This is at no additional cost to you. Your support means a lot and helps us to maintain the quality of this site.