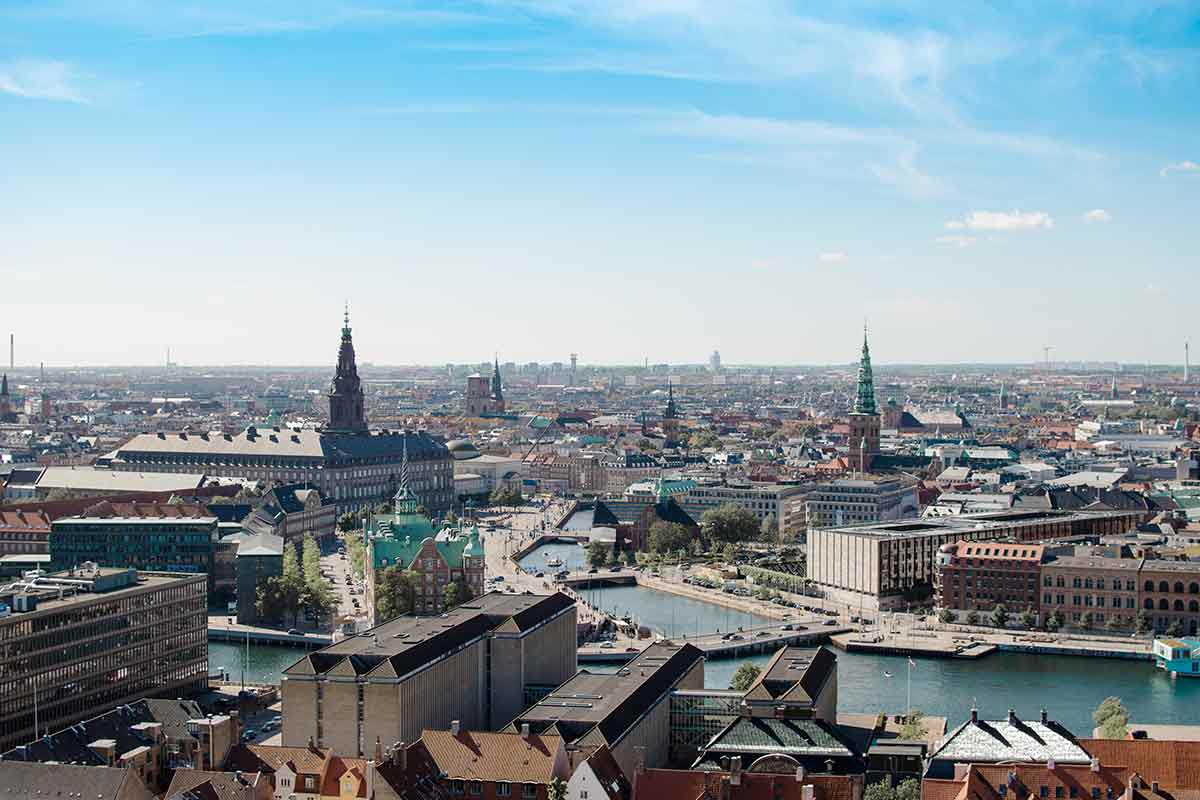 Where are the safest cities in Europe?
When it's time to choose a destination for your next vacation, you won't be surprised to know that you're not the only one looking at how safe a city is.
Being able to travel with confidence knowing that the place where you'll be visiting and spending some well-deserved time off is safe is paramount.
But which are the safest cities in Europe in 2023? Keep reading this post to learn about the cities climbing the ranks of safest places to travel in Europe.
Safest cities in Europe
In this guide, we are going to take a look at some of the safest cities in Europe that you can travel to as well as what to expect when visiting.
First, we would like to look at some of the reasons why you may choose to visit Europe over one of the other 6 continents on earth.
Why visit Europe?
The European continent counts on a rich historical heritage full of beautiful landscapes and its treasure trove of millenary cultures, traditions and customs.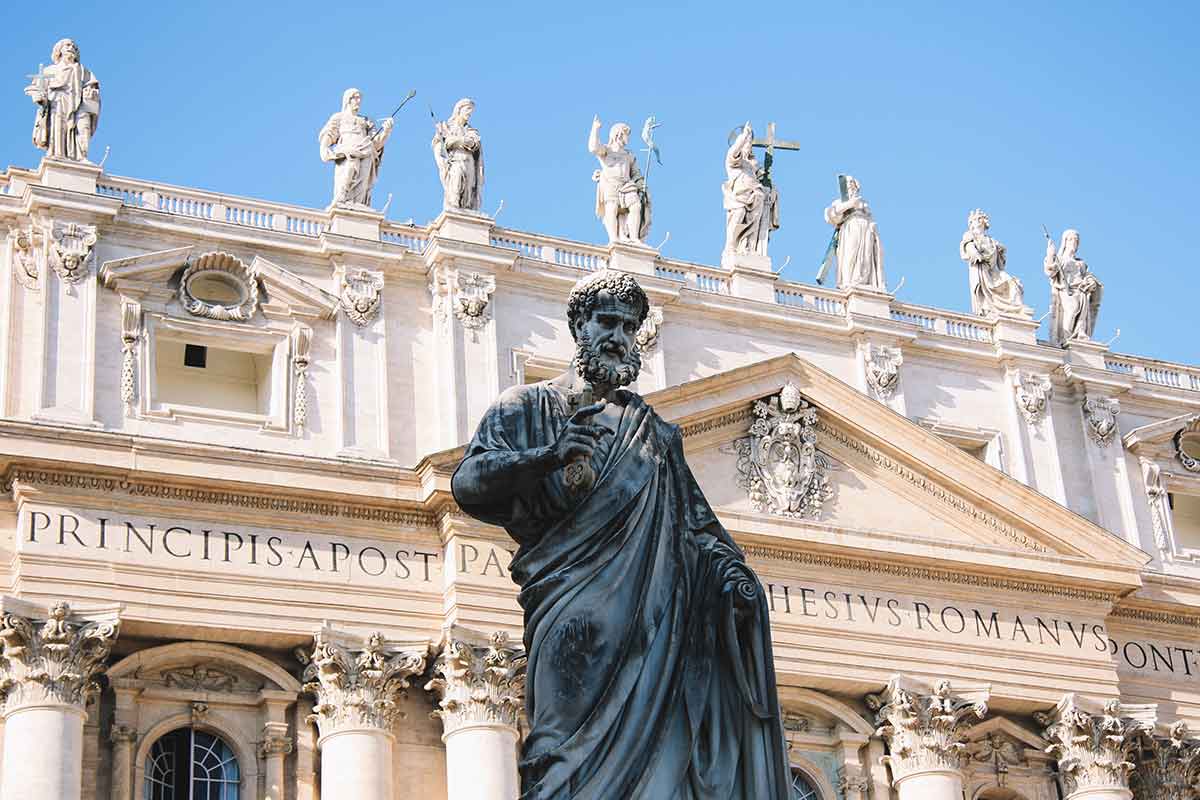 However, these are literally just a few reasons why Europe is the most visited continent in the world and why it continues to attract visitors every single year.
Read 4 reasons why we believe Europe is worth visiting:
Europe is the best continent to visit castles, fortresses and defensive bastions since every country has many of them, each with its own history and legends. Visiting these landmarks can really make you travel back in time. From the United Kingdom to Italy and Germany, the ancient castles are well-preserved almost everywhere and visiting them is one of the reasons why travelers love Europe.
Museums such as the Tate Modern, the Louvre, the Uffizi Gallery, the Rijksmuseum and the Prado are some of the most famous museums and art galleries in Europe, but certainly not the only ones that constantly attract thousands of visitors. At these museums, you can admire work from brilliant artists such as Michelangelo, Van Gogh, Picasso and more.
Cities like Paris, Rome, Venice and London have always been on the list of tourists from all over the planet. These are places worth visiting at least once in your life, considering that these cities are some of the oldest cities in the world. Read more about safety in London (which is not on our list.)
From the Alps, and the Norwegian fjords to the Mediterranean coastline, there are different incredible landscapes and climates in Europe.
With that comes the opportunity to experience many outdoor activities, from hiking, water sports to skiing, you'll absolutely be spoilt by choice!
On top of the reasons listed above, Europe is considered the safest continent in the world and the additional pros of counting on a high-standard of living, low crime rates and freedom of movement within the European Union.
Safest Europe country to visit?
The safest country in Europe to visit is Iceland. According to the Global Peace Index, Iceland is the safest country not only in Europe but in the whole world.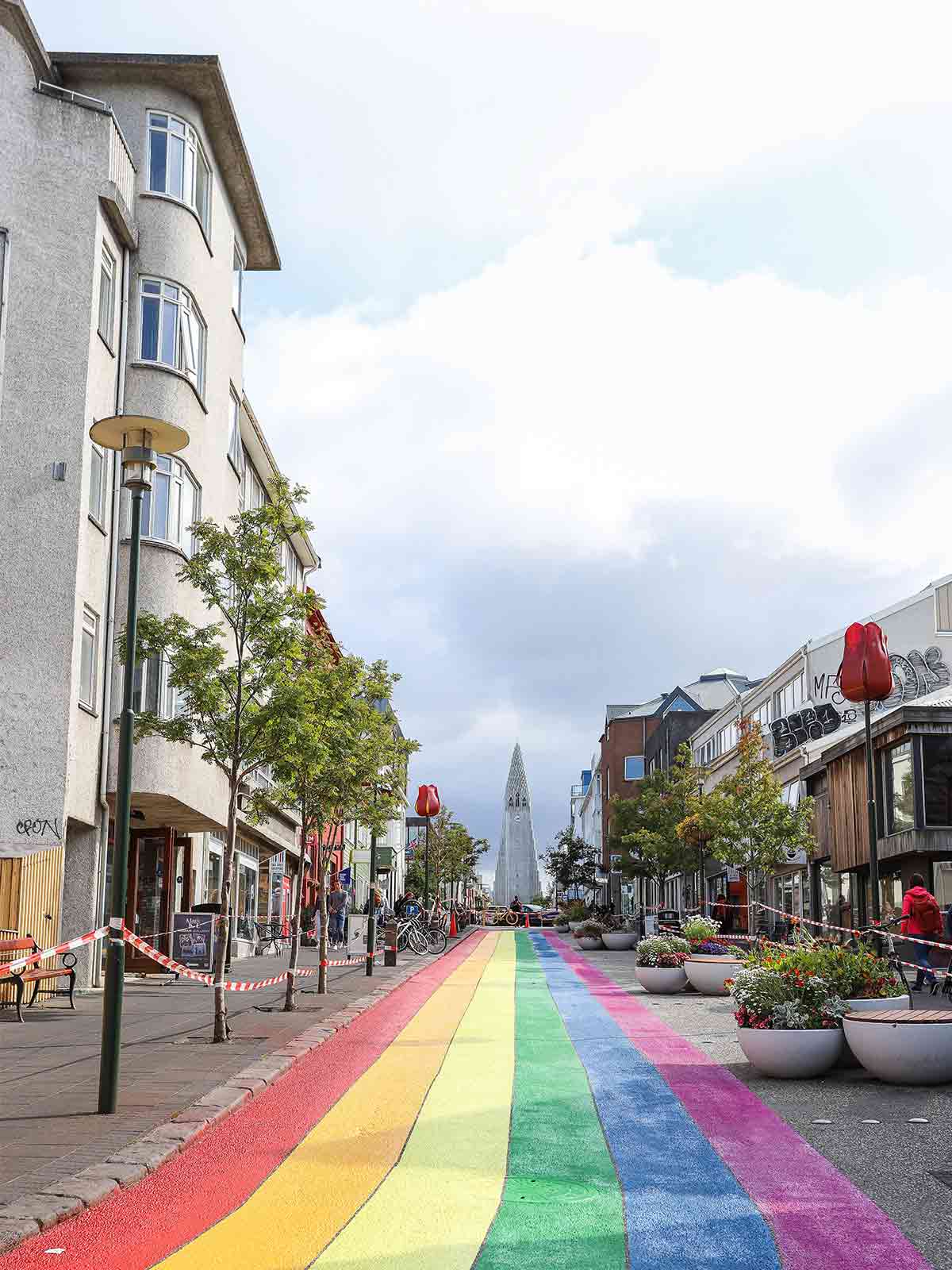 Iceland is a small country yes, but it is famous for having the most friendly and welcoming people and the lowest crime rates in Europe.
Getting robbed, episodes of vandalism or even murder are almost non-existent crimes in Iceland. On top of this, the air quality in Iceland is one of the world's highest and road safety is taken very seriously.
Safest Cities in Europe
Without further ado, let's now see which are the safest cities in Europe and why they are considered as safe over other cities on the continent.
Edinburgh, Scotland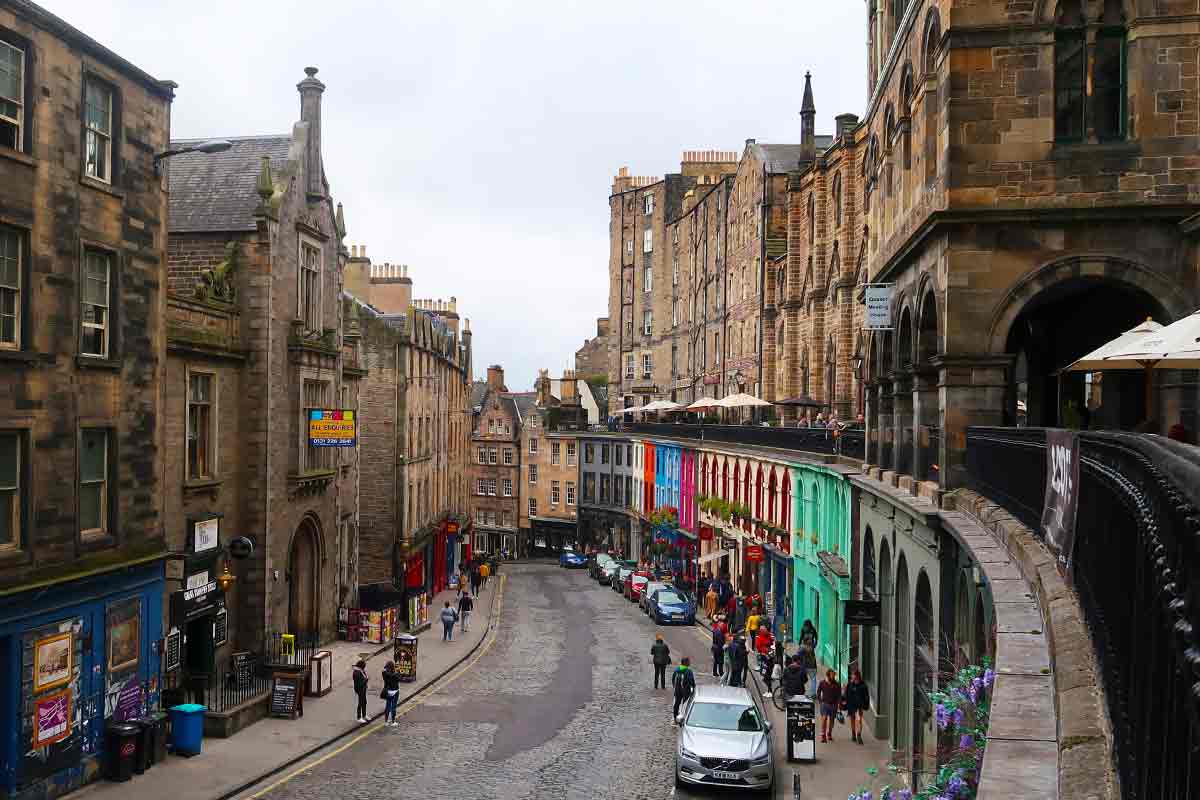 Scotland's capital city attracts many students from all over the world every year since it's one of the most important university cities in the country and beyond. At the same time it's also a very sought-after cultural and historical tourist destination and a great place that expats end up calling home.
But the question is: is Edinburgh safe to visit? According to Numbeo.com the crime levels are some of the lowest in Europe. As proof of that, you'll sooner rather than later notice just a few policemen around its historical city center .
Scotland is one of the safest countries to travel in Europe and a peaceful country: crime rates are relatively low and only in the city center there's a remote risk of being subject to petty crime (thefts, pickpocketing, robberies), most likely to happen in the outskirts, hardly frequented by tourists.
Lisbon, Portugal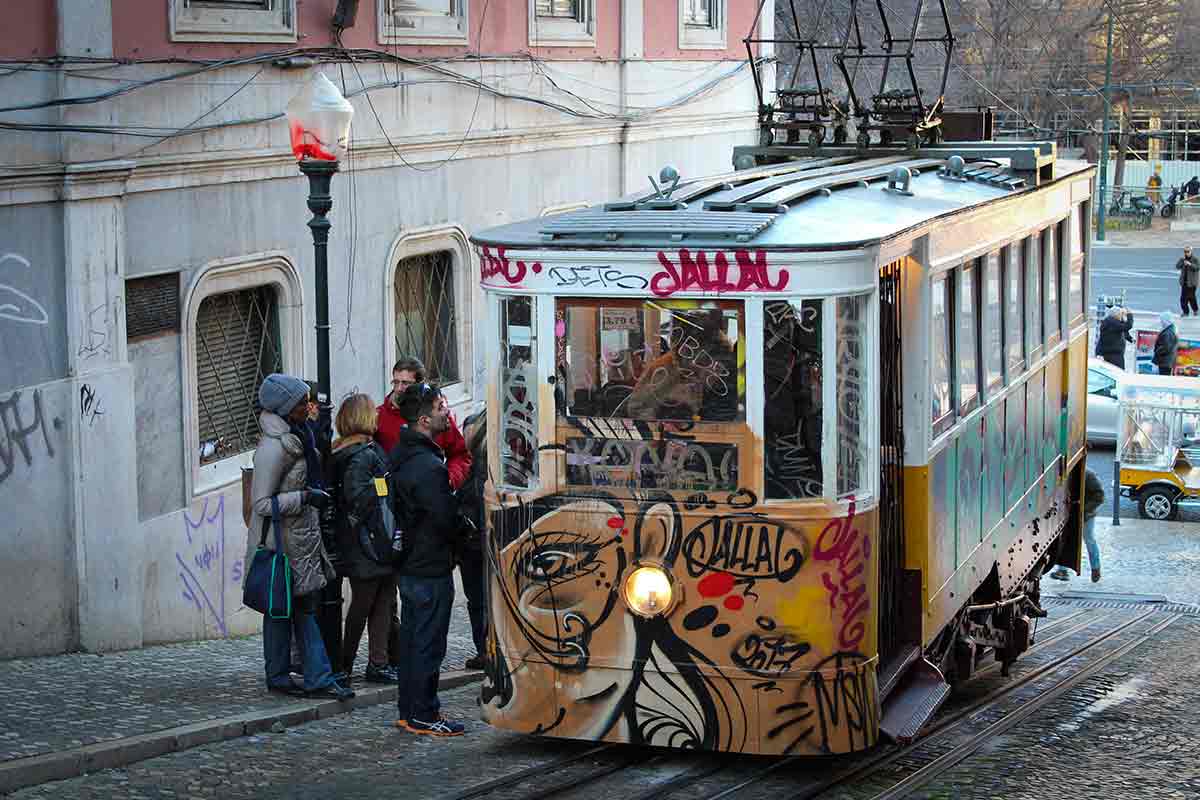 The Portuguese capital city is one of the safest cities in Europe and there are only a few neighborhoods to avoid which are far from the most touristic places.
It's highly unlikely that you'll be around these 'bad areas' when visiting the city. According to Eupedia.com which collects data from different reliable sources, the crime levels in Portugal are quite low. The only crime type to register an higher rate is robbery.
In general, in Portugal, it has been recorded that locals and tourists feel safe walking around during the day and night. Solo female travelers can safely walk around the streets of Lisbon without worry about assault or getting robbed.
Places to be aware of with a higher risk of robbery are the metro with direction Belem and the secondary streets of Intendente, Mouraria, Cova da Moura and Bairro Alto neighborhoods. So avoid booking accomodation in those areas.
If you'll be traveling to Portugal in the near future and want to know which places are worth visiting during a trip to Lisbon, we recommend you check out our 3 days in Lisbon itinerary which covers a host of activities designed to keep you busy.
Berlin, Germany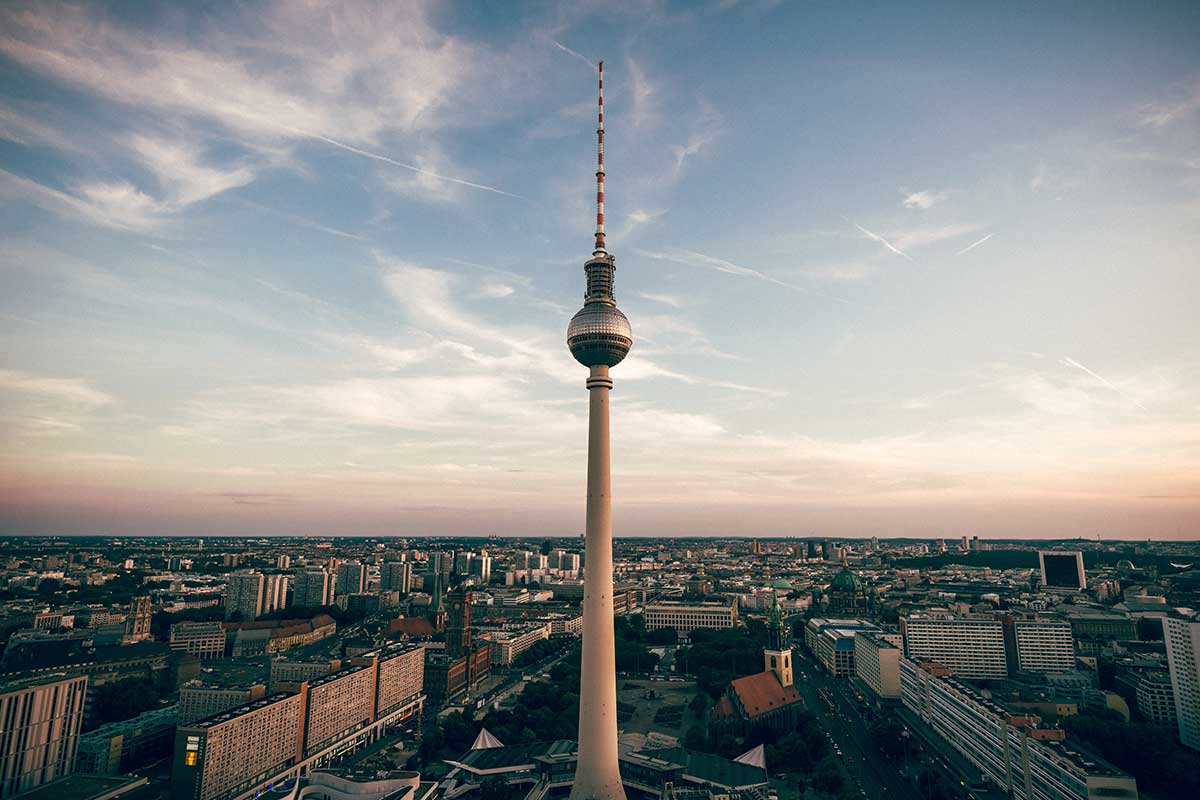 In Berlin, the level of security is one of the highest you can find among European capitals. Germany's capital city is one of the most liveable and peaceful cities of the continent, obviously without forgetting to use your common sense and exercising prudence.
We advise you to not get distracted and to keep an eye on your wallet and your personal belongings when moving around the city, especially in the most crowded areas of the city, avoid parks and isolated areas. Be aware of possible pickpockets and petty thieves which are normally positioned in the busiest touristic areas and on public transport.
According to Numbeo.com, in Berlin, there's a low risk of getting robbed, assaulted and being subject to a physical attack because of skin color, religion or language.
Safety is a top priority in Berlin which can be considered one of the safest places to travel in Europe. Learn how to stay safe in Berlin by reading our safety guide.
Reykjavik, Iceland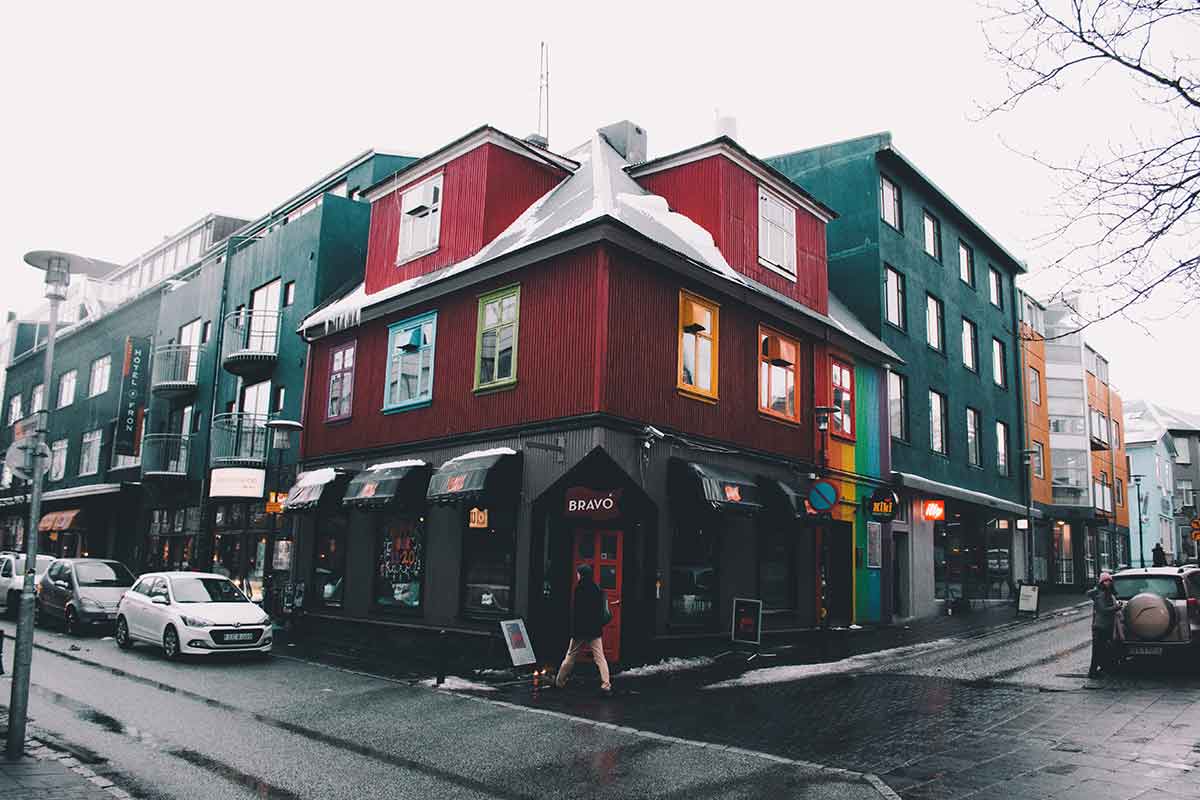 Reykjavik is Iceland's capital city and it's not only the safest city in Europe but in the world! The level of crime is basically equal to zero and your only concern should be to keep your belongings safe at all times (just as a precaution).
Locals are considered the most welcoming and friendly people in Europe. In Reykjavik, you are constantly reassured that the risk of getting robbed or having to deal with petty thieves is almost non-existent.
Even violent assault-related crime rates are at their minimum. Read more about safety in Reykjavik on our dedicated page. Iceland is also called the land of ice and fire because here weather conditions and nature are so unpredictable.
For this reason, your main concerns are natural disasters when driving in the countryside. If you want to hire a car, it's always highly recommended to get a good car insurance cover.
Venice, Italy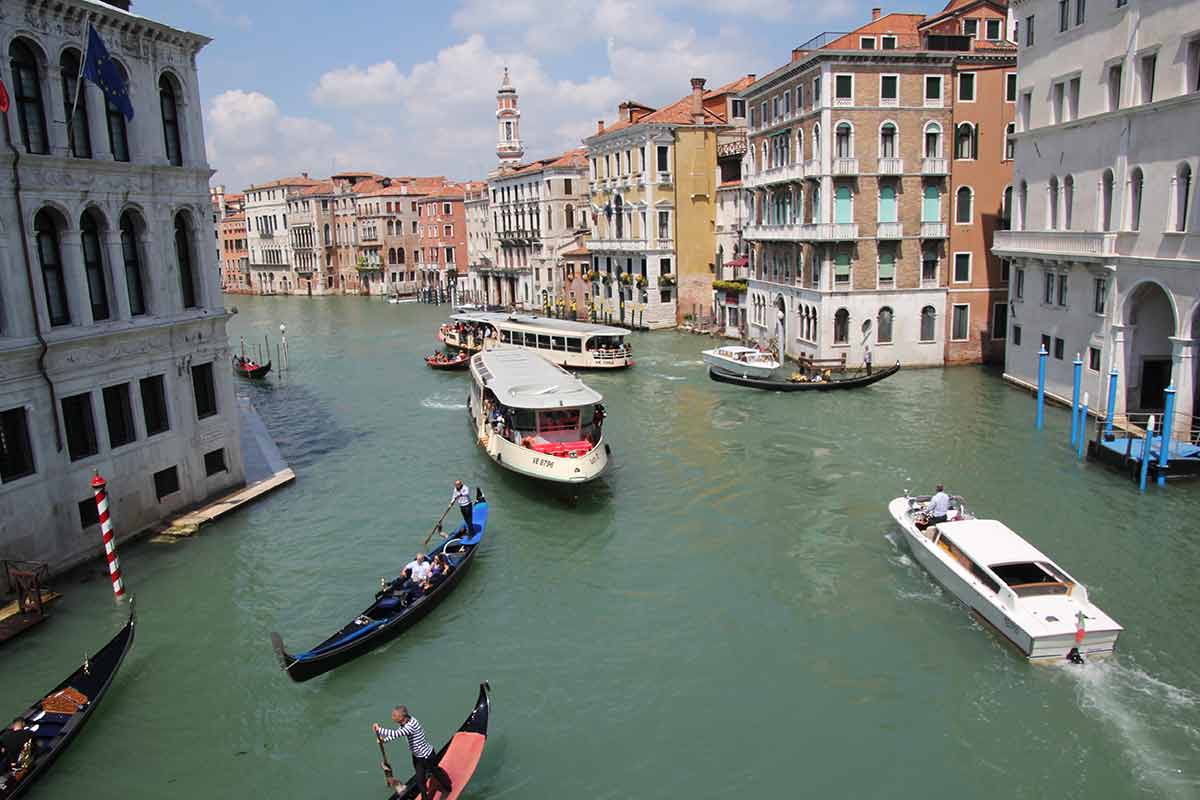 The famous city on the water, Venice, is one of the safest cities in Europe you could ever visit. Located in north-east Italy, Venice is known for gondolas, Rialto Bridge and the Grand Canal (to name a few) and it's on the bucket list of many.
Most travelers rightly ask themselves is Venice a safe place to spend my holidays? According to Numbeo.com, Venice is a lot safer than other important European destinations such as Paris, Barcelona and London.
Whether you're traveling solo or a female traveler, you can walk around Venice's streets and piazzas during the night without feeling in danger. We normally suggest avoiding the bus and train station areas (located in the Santa Croce district) during the evening time.
Venice is extremely touristic and like any other touristic city in the world, it's always better to keep an eye on your valuables when moving around and be aware of possible scammers too.
Copenhagen, Denmark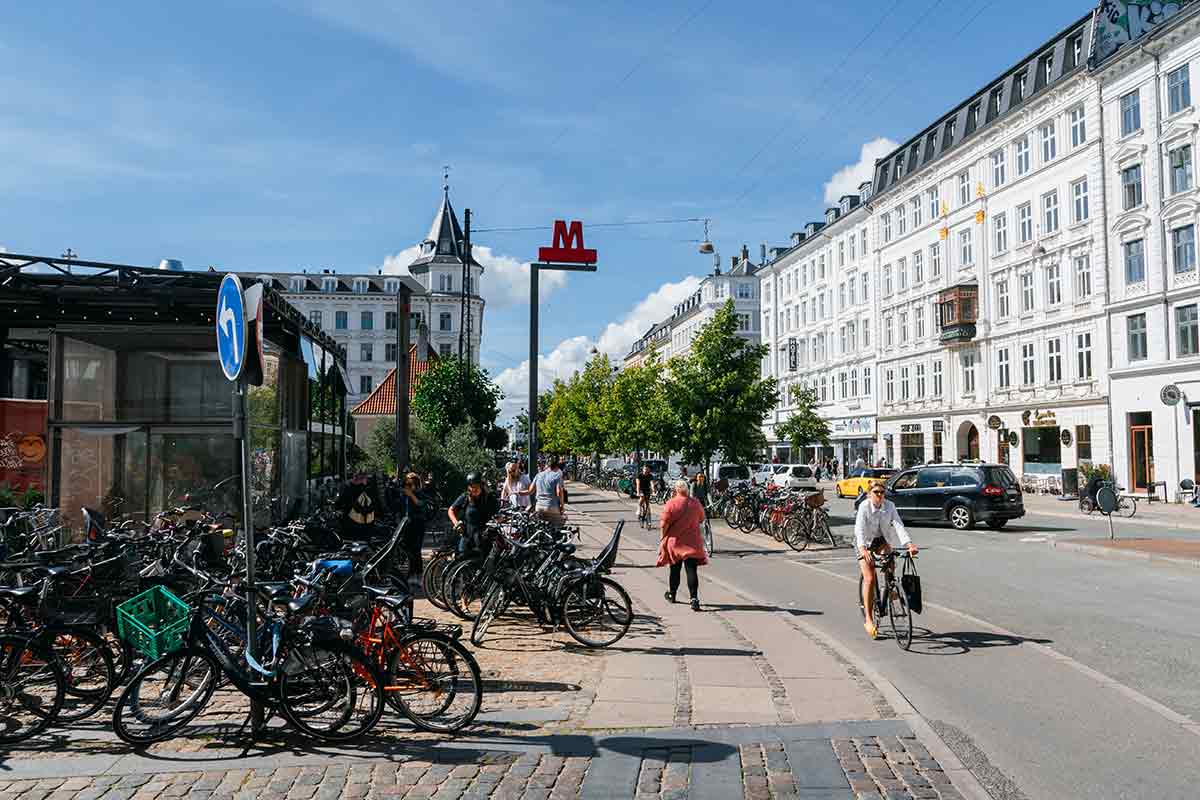 According to the Safe Cities Index in 2021, Copenhagen is the safest city in Europe and in the world with a score of 82,4 out of 100.
The crime rate has been among the lowest in a decade thanks to the preventive intervention and the strong local collaboration of schools, social services and police.
Equally important, is the great social cohesion that characterizes Danish citizens. This means that Copenhagen is safe both during the day and at night and makes the perfect destination to visit as a solo traveler too.
The number of harassment and violence cases are quite low, but like any city in the world it is preferable to avoid some neighborhoods or, at least, if you want to visit them, be on your guard against the usual petty thieves and pickpockets. The areas we advise avoiding if you're concerned about safety are Vesterbro, Norrebro and Istedgade.
Florence, Italy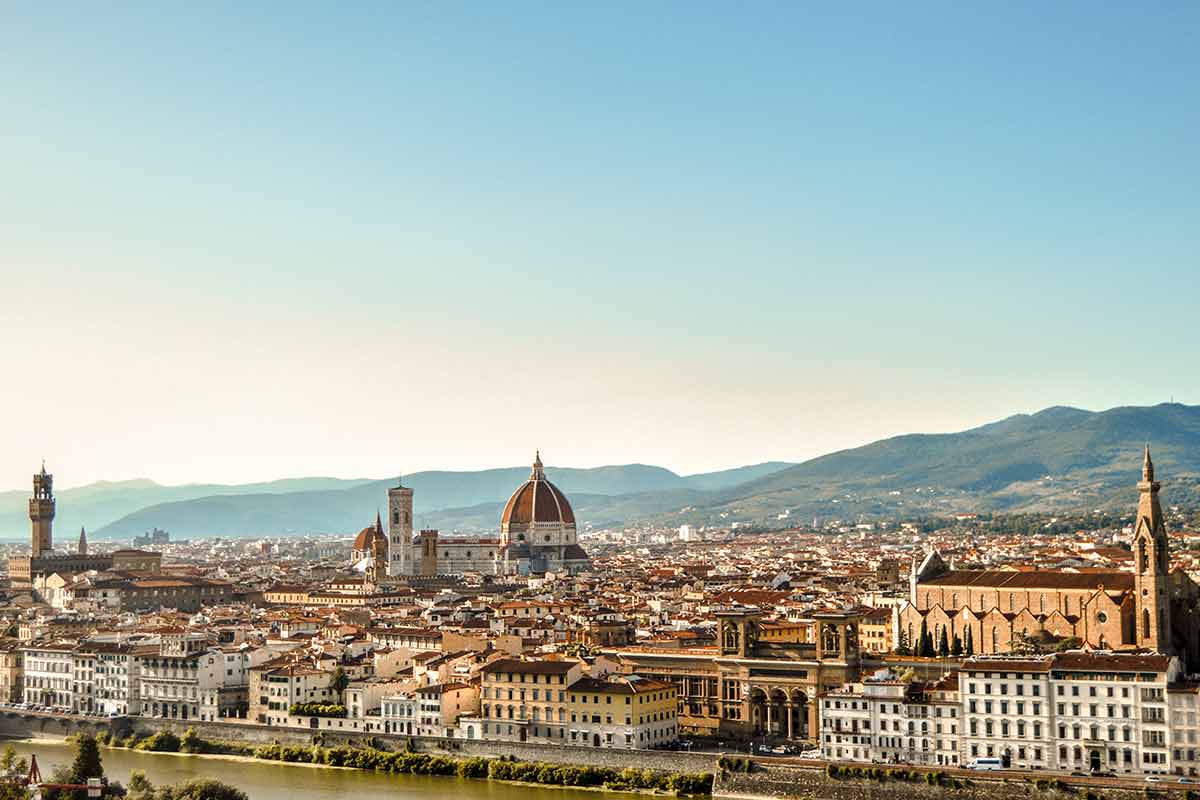 Florence is one of the safest places to travel in Europe and one of the major Italian cities with the lowest crime rates. Florence is far less dangerous than Naples, Palermo and Rome, even if unfortunately it has one of the highest rate in Italy for violence against women and for theft.
Even though there's no risk of violence, solo female travelers are recommended to stick to tourist areas at night, whereas during the day, there's only a limited risk of catcalling on the streets in and around the city center.
Just like most other cities in Europe, be aware of petty criminals targetting foreigners for crimes such as pickpocketing, muggings, vehicle break-ins, and scams.
There are no dangerous neighborhoods in Florence, so you can travel with confidence knowing that wherever you go, you'll be safe. Check out this 2 days in Florence travel guide to learn how to spend a couple of days in this beautiful Italian city.
Budapest, Hungray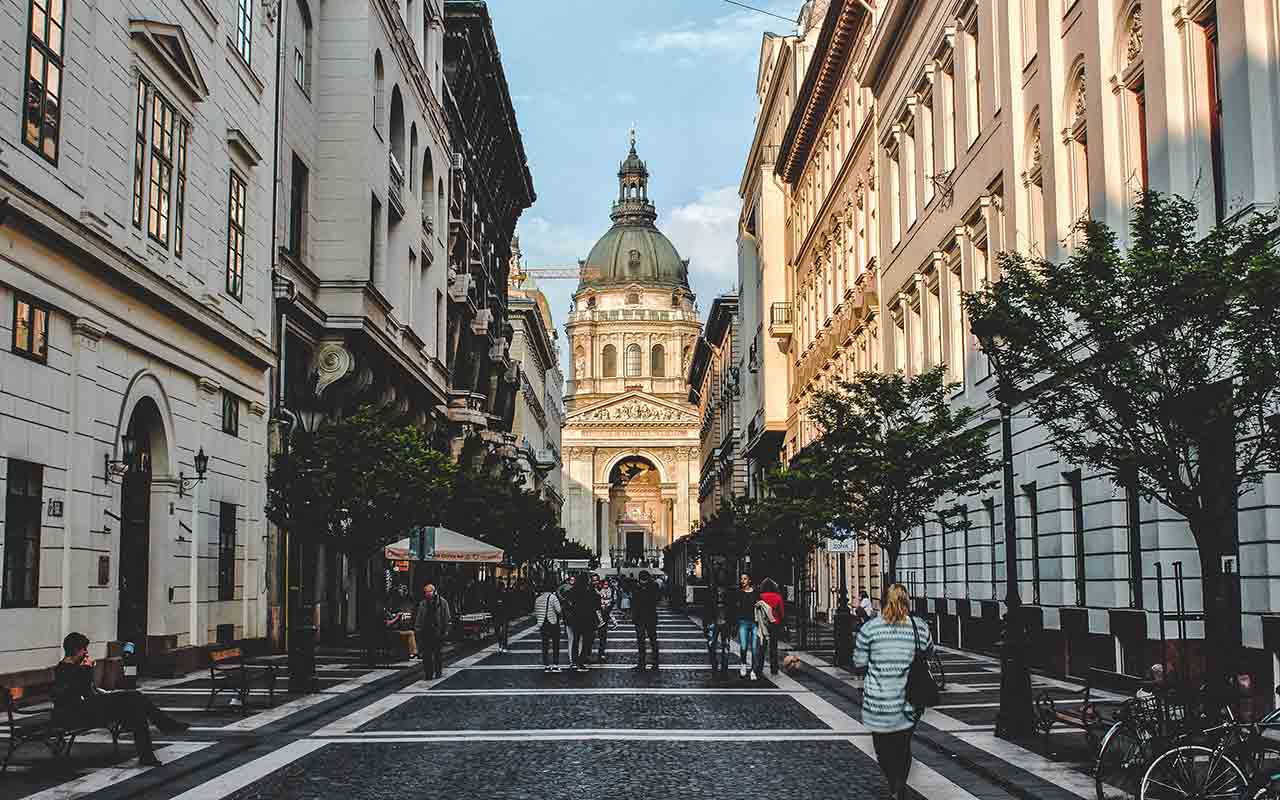 Are you asking yourself whether Budapest is safe or not? Good news! Budapest is one of the safest cities in Europe, especially for tourists. According to Numbeo.com, there's a low risk of getting robbed, attacked, or assaulted.
Again, like most capital cities, Budapest is no stranger to minor criminal acts, but follow a few standard precautions and your stay should be absolutely safe.
Travelers just need to avoid walking alone at nighttime in risky areas such as Nyugati, Jaszai Mari Square and Blaha Lujza Square.
Petty thieves normally can be found around the most crowded areas, for example around Castle, St. Stephen's church, Heroes' Square, the Citadella and on public transport.
Apart from the usual precautions you'd take, there's no other reason why you should be concerned about safety when walking around Budapest and exploring its attractions.
Transport in Europe
In Europe, there's freedom of movement, and public transport connects the majority of its countries.
In fact, the Schengen area allows you to avoid border controls meaning you can travel between 25 European countries and safely get from one country to the other.
Let's see how easy it's to travel by bus, train and drive in Europe in this next section.
Traveling by bus in Europe
Traveling by bus in Europe is an affordable and an eco-friendly choice. Using the bus or coaches to cover long-distance travel, can have much less impact on the environment than traveling by car, plane or train.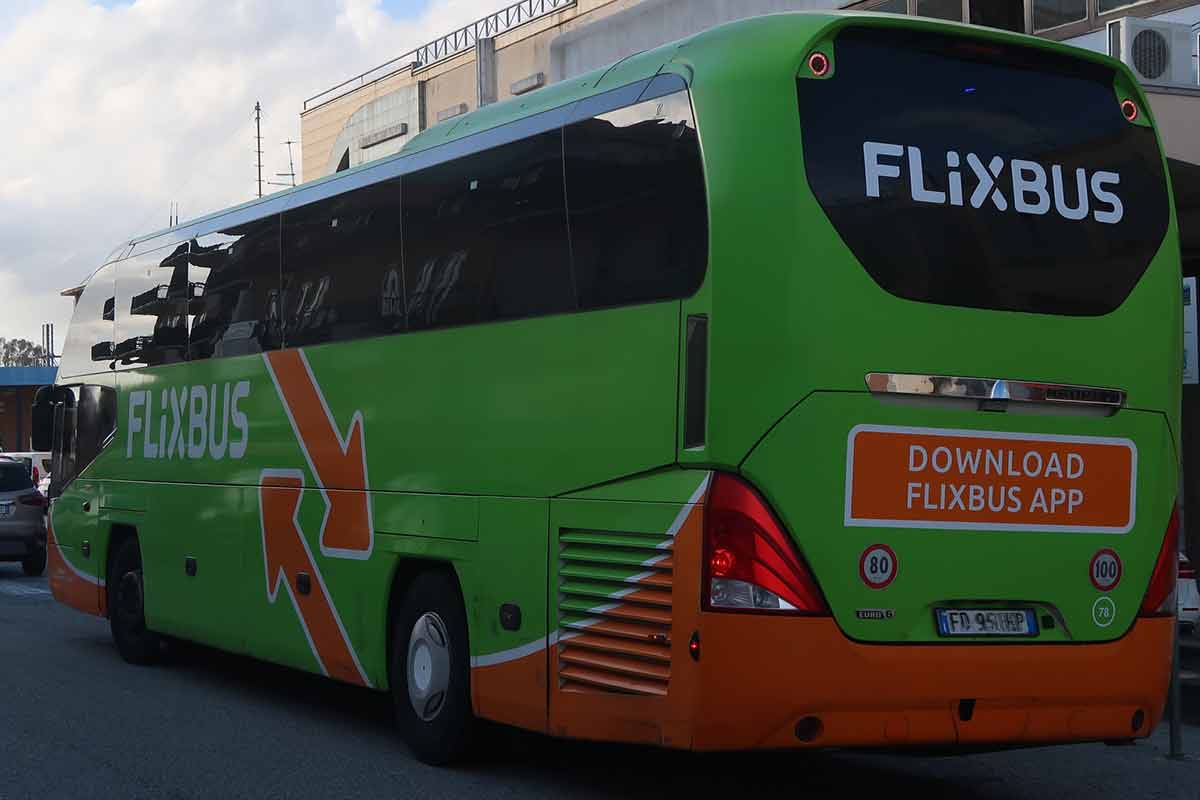 On top of that, if you're traveling on a budget, it will allow you to save a good amount of money and reach most places in the continent.
Of course, distances by coach are quite long and you'll be spending many hours getting from one place to the other, but if time is not an issue, then traveling by bus in Europe is a good option to take into account.
Some of the coach companies you can refer to when planning intra countries trips are: Flixbus and BlaBlaBus. If traveling inside one country, always check which bus companies serve your destinations.
Trains in Europe
Traveling by train in Europe is another great option you have if you want to explore all the best of this continent. It's not as cheap as traveling by bus, but it's much more comfortable and you'll save plenty of time.
It can also be more affordable and eco-friendly option than hiring a car and driving for thousands of kilometers around Europe.
If you like the idea of exploring the safest cities in Europe by train and visiting some of the aforementioned cities, then getting an Interrail Pass is a great solution!
With one pass you can potentially cover 33 European countries and travel around them all by train. You only need to think about which places you prefer visiting and create your own personal itinerary.
Follow our 2 weeks in Italy itinerary if Italy is on your radar. Then get a pass to cover some the most important cities such as: Venice, Florence, and Rome.
Driving in Europe
Road trips are part of the North American tradition, but over the years have become more and more popular all over the world. In Europe there are amazing road trips to do. Whether you're traveling solo, with friends or family, the options are endless.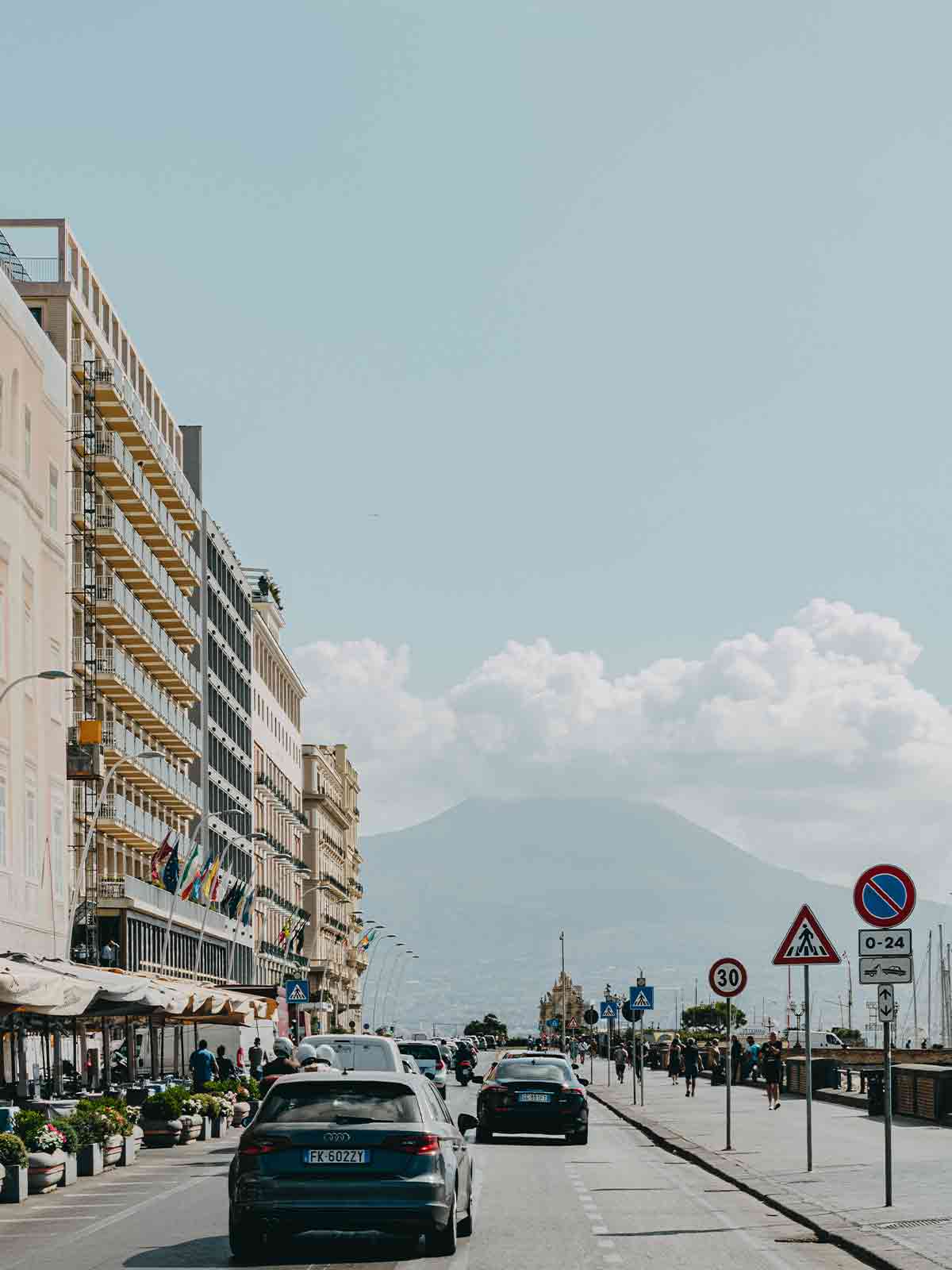 From east to west or from north to south, Europe has some truly incredible possibilities for those looking for an adventurous road trip.
Roads and motorways connect all countries in Europe and there's no need to stop at customs. Get in your car or hiring one is the only thing you need to think about.
Try to plan where you'd like to go and study your itinerary ahead of time. If you're looking for some 'road trip' inspiration, check out this Calabria itinerary, 4 days in the Amalfi Coast and 7 days in Andalusia road trip for some help from us.
Safest Cities in Europe
Now you should have a much better idea of the best and safest cities in Europe worth visiting.
You can now be reassured that these places belong to some of the most stable countries in the Old Continent and if planning to go there, there's no reason to be concerned about safety.
Remember to revisit this travel guide before and during your trips to Europe and use our travel resources to find your feet around this incredible part of the world!
Don't hesitate to start planning your trip today and give our sustainable travel tips a read to ensure your trip has a positive environmental impact.
---
Dear responsible traveler: This post may contain affiliate links, which means, if you click through and make a purchase, book a tour or a hotel, we may earn a small commission. This is at no additional cost to you. Your support means a lot and helps us to maintain the quality of this site.