Welcome to our post on how many days in Barcelona.
Barcelona is one of the most popular tourist destinations in Spain.
With its unique architecture designed by Gaudí, the Barceloneta beaches, the excellent gastronomy and picturesque neighborhoods, there are tens of reasons why Barcelona is worth your time.
It can be tough to figure out how many days in Barcelona are enough, with so many things on offer. It depends on the type of trip you want.
How many days in Barcelona?
Do you just want to visit the best attractions in Barcelona or do you prefer to take a few hours to relax at the beach or go for a day trip to another destination in Catalonia?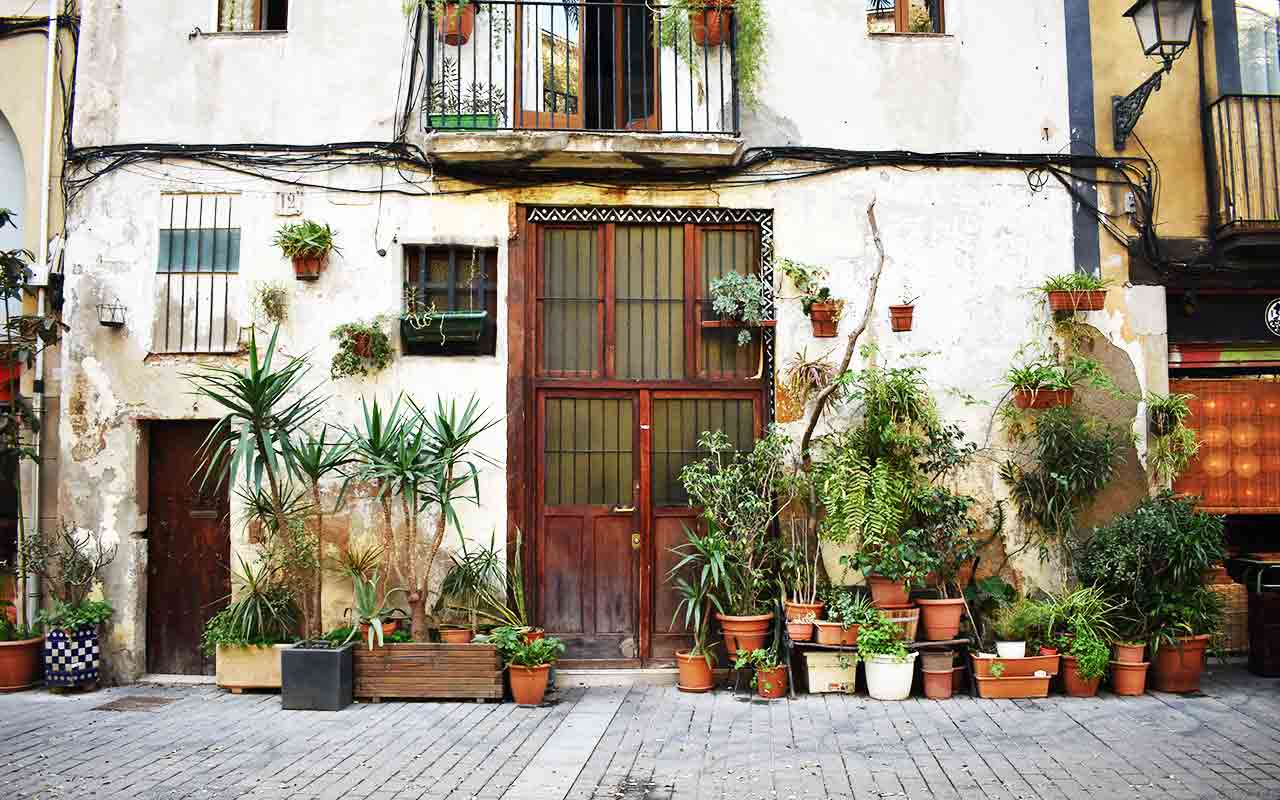 The good news is that is one of the best city destinations that can actually meet the needs and desires of any sort of traveler.
Let's now find out how much you should spend here to make the most of its beauty and distinctiveness.
Is Barcelona Worth Visiting?
Before going further, we'll share some of our reasons to visit Barcelona:
The first reason to visit Barcelona is that it's an incredibly vibrant city. Here you can find something going on at every hour of the day and a leading role is played by the beautiful Rambla. Along this famous avenue that goes from Plaza Catalunya to Plaza Colón, in fact, dozens and dozens of tourists enter the Spanish ritual of the paseo and let themselves be carried away by the lights, colors, and scents of the Catalan nightlife. Going home without having done a tour of the bars between tapas and cerveza, it's blasphemy!
Its outstanding architecture (must) be the second reason why Barcelona is worth visiting. This city is the Gaudí city par excellence, where you'll find masterpieces by the modernist architect Antoni Gaudí. You cannot visit the Eixample district without being amazed in front of Casa Battló and Casa Milà (La Pedrera). Or get lost in the eclectic Parc Güell or stare at the imposing, albeit incomplete, Sagrada Familia. Don't miss the chance to explore the streets and admire the architecture of the Barrio Gótico and the Montjuic castle.
We also believe that Barcelona is extremely fascinating for its traditions and culture. Here you'll find many museums, from the Joan Mirò one to the more original ones of eroticism and chocolate. The old port of Barcelona (Port Vell) has countless open-air sculptures. That's without mentioning the folklore and the traditional Catalan festivals, such as Sant Jordi Festival and the San Joan Eve.
Impacts of tourism in Barcelona
Barcelona is one of the most visited cities in Spain and in the world and keeps attracting tourists every single year.
With more or less 30 million visitors arriving each year, they definitely contribute to the economic boom of the Catalan capital.
The massive influx of tourists is largely fuelled by cheap flights and cheap accommodation.
In Catalonia, discontent with tourists is not a secret anymore as residents find that mass tourism lower living standards, raises rental costs, and has a strong impact on public spaces.
La Rambla is a clear example of how mass tourism is impacting negatively the city.
The city's most famous boulevard, home to the famous Boqueria market, and the Liceu opera house was once frequented by elegant people going to the theatre, today it's like an eternal amusement park for tourists.
Dotted with stalls selling cheap souvenirs and fake designer clothes during the day and by night populated with drug dealers and prostitutes.
There are a lot of cheap accommodations that can be booked through websites such as Airbnb and HomeAway but are not authorized, and that's the reason why the platforms have been fined not long ago.
Finally, the hit-and-run type of tourism is having a massive impact.
This is when visitors spend only a day in the city and they leave without spending a lot of money on food and accommodation.
For this reason, we're going to explain how many days in Barcelona are enough if you want to have a positive impact on the city.
🔒 Get a FREE insurance quote from
SafetyWing
to get the right (and timely) support when it comes to protecting yourself in Barcelona.
How Many days in Barcelona is Enough?
It's time to deep dive into the post to find out more about how many days in Barcelona are enough to enjoy the attractions and sights of the city.
Also to ensure that your trip has a sustainable and long-term impact on local businesses and the environment.
Is one day enough for Barcelona?
One in Barcelona is not enough to experience a city with so many things to see and do.
We recommend spending more days so you can have both times to visit attractions and relax or just take it easy wandering around its streets.
With just one day, there's a high risk of missing out on some must-see places and later on blaming yourself for not having spent a few more days.
If for some reason, you only have this time available, you can still get an idea of Barcelona and visit a few spots.
Having a limited time you will necessarily have to make a choice of what you want to see.
In one day you might make it to admire the Sagrada Familia, stroll along La Rambla, get lost in Parc Güell, and then delight your palate at the Mercado de la Boqueria.
It's really important for you to book the tickets for La Sagrada Familia and the Parc Güell having just a few hours available.
You can book them in advance and save time without queuing, see the tour section below for our recommended ones.
Is 2 Days in Barcelona enough?
Two days in Barcelona is still not enough, but better than just one day.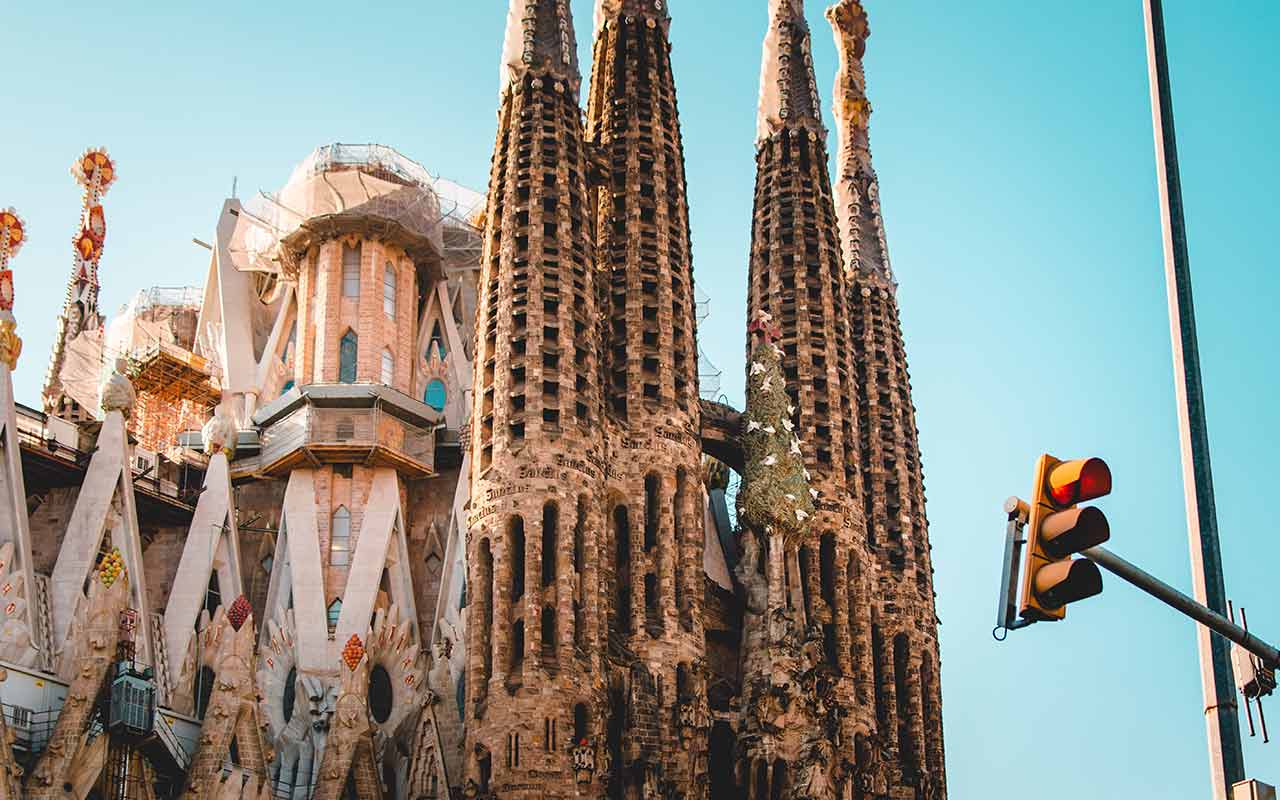 Spending a night in the city can give you a taste of Barcelona by night.
A completely different city than by day, but equally full of energy!
With two days in Barcelona, you can only visit some of the popular attractions, but split your time and choose to visit during the early morning or around closing times (when there are fewer tourists).
This is our recommended itinerary for two days in Barcelona:
Day 1 in Barcelona
Sagrada Familia
Casa Battlò
Casa Milà
Lunch at la Boqueria Market
La Rambla
Gothic Quarter
Ciutadella Park
Barceloneta
Dinner with paella in one of the restaurants near the seaside in La Barceloneta

Day 2 in Barcelona

Parc Güell
Montjuic
Joan Mirò Foundation
Lunch in Gràcia district
The Born and Raval neighbourhoods and dinner with tapas
Montjuic magic fountain

If you're a football lover, then you can adapt this itinerary by changing it around and adding instead a visit to the Camp Nou.

Check out this tour Camp Nou and FC Barcelona Museum!

Is a week in Barcelona too long?

Spending a week in Barcelona is quite a long time unless you want to add a few day trips to your travel.

From Barcelona, you can reach picturesque villages and towns:

Sitges
Tarragona

Check out this Tarragona & Sitges Full Day Tour (with Pickup) and learn all about the fascinating past of these two Catalonia gems.

With a week in Barcelona, you'll definitely have time to visit both the most important attractions and off-the-beaten-path sights.

In Barcelona city center, you can visit lesser frequented museums like the Picasso Museum and Chocolate Museum in the Gothic Quarter.

Additionally, you can organize an excursion to the mountain and monastery of Montserrat which is only an hour's drive from Barcelona.

It can also be reached by foot or by cable car. Other options include a visit to the Tibidabo mountain and theme park or spending a couple of days in Costa Brava, relaxing at the beach.

Our Suggested amount of days in Barcelona

Our best suggestion is to spend 3 (but ideally) 4 days in Barcelona.

We feel that this amount of time gives you chance to visit both the most important attractions and visit a few lesser-known spots in the city.

You can also have time to relax on the beach or in the parks including Parc de la Ciutadella, the green lung of the city.

Getting lost without looking at the time, it's one of the best ways to get to know the city and its lifestyle better.

Spending four days in Barcelona means visiting less touristy parts, spending nights out partying in the Barceloneta area and climbing the surrounding hills to enjoy some breathtaking views of Barcelona.

Don't be afraid to connect with locals during your time here. Buy authentic Spanish gifts and spend money in locally-owned restaurants and shops for souvenirs. Or, in general, if you like going shopping.

Finally, don't miss the chance to escape Barcelona to learn more about the Catalonia region, visit places like Tarragona, Sitges, or Costa Brava.

If you're looking for accomodation in Barcelona, we recommend one of the top green hotels based in El Raval district called Casa Camper.

It features a designer's bedroom facing a vertical garden. The hotel is only a 5-minute walk from the Boqueria market and Gothic Quarter.

Best Guided Tours in Barcelona

With a limited amount of time, we recommend booking in advance tours that will allow you to save time and don't wait for hours in the queue.

Doing tours in Barcelona

Joining a tour in Barcelona is a way to save time and support locals.

This is because your expert guide is a local person that knows the city better than anyone else and has a strong passion and love for it.

Only locals can suggest the best places to visit and where to eat to really immerse yourself in the culture and traditions of Barcelona.

Don't be afraid to ask questions and ask advice, a guide is always happy to share his/her knowledge and show the authentic side of the city.

Being accompanied by an expert is a way to learn more about the history of the attractions and give back to locals. There are plenty of tours and ways to visit a city like Barcelona.

Are you keen on learning more about architecture or about traditions? See our suggested tours of Barcelona below.

Hop-on Hop-off Bus Tour

The hop-on hop-off tour of Barcelona is always a good idea if you don't have much time to visit the city and want to stop by the most iconic attractions without thinking about transports.

You can also choose between a one or two days tour.

During the road trip around the city, you'll stop by La Sagrada Familia, Parc Güell, Gothic Quarter streets, La Rambla, and Picasso Museum.

Flamenco Show at City Hall Theater

One of the nights you'll be spending in Barcelona should definitely include watching a flamenco show.

The traditional Spanish dance is one thing to do in Barcelona and this Flamenco Show at City Hall Theater is the best way to soak up the atmosphere that only the flamenco dance can create with the public.

This is an hour show and with the ticket, you can include a drink of your choice or a bottle of cava wine.

Park Güell Admission Ticket

Parc Güell is one of the most important Gaudì creations and you can't miss the chance to visit it during your time here.

Considering that this is one of the most visited attractions in the city, it's recommended to book your ticket in advance.

Check out this Parc Güell Admission Ticket that will allow you to get inside the incredible park spend how much time as you wish and admire Gaudí masterpieces.

With this ticket, you have free admission to Casa del Gaurda inside the park and the free audio guide app on your phone.

Sagrada Familia Tour with Tower Access

Last but not least, the tour of La Sagrada Familia cathedral (with Tower Access).

This ticket will allow you to skip the line and avoid the queues at the entrance of the world-famous cathedral.

During your tour, you'll see Gaudí's masterpieces inside and enjoy panoramic views of the city from the tower.

A tour guide will explain everything worth knowing about this monumental cathedral with a headset to hear better.

How Many days in Barcelona

Now you have a clear idea of how many days in Barcelona is enough.

With 4 days in the city, you can make the most of your time and have the chance to immerse yourself in the local culture without rushing from one attraction to the other.

You can also spend a day outside Barcelona, visiting nearby towns or villages or spend more time chilling at the beach.

Why not check out our popular 3 days in Barcelona itinerary if you're looking for extra inspiration for your next trip to Barcelona?

---

Dear responsible traveler: This post may contain affiliate links, which means, if you click through and make a purchase, book a tour, or a hotel, we may earn a small commission. This is at no additional cost to you. Your support means a lot and helps us to maintain the quality of this site.