When comparing Rome vs Venice which city do you visit?
With Rome being the most visited city in Italy many tourists fall in love with its laid-back atmosphere that can be found in and around the city's historic squares.
Venice which is noted by many as an open-air museum famed for its architectural and artistic heritage is on the bucket list of many travelers.
But if you have limited time in Italy and need to make a decision on which city to visit, you're faced with a challenge. Keep reading this guide for the low down.
Rome vs Venice
In this post, we will compare both cities so you can understand important travel factors in more detail, such as when is the best time to visit, what cultural feats you can expect to see as well as the food you can find in these cities, plus more.
Best time to visit Rome vs Venice
For many travelers planning a trip, the weather is a deciding factor when it comes to choosing a city in Italy to visit for a short amount of time.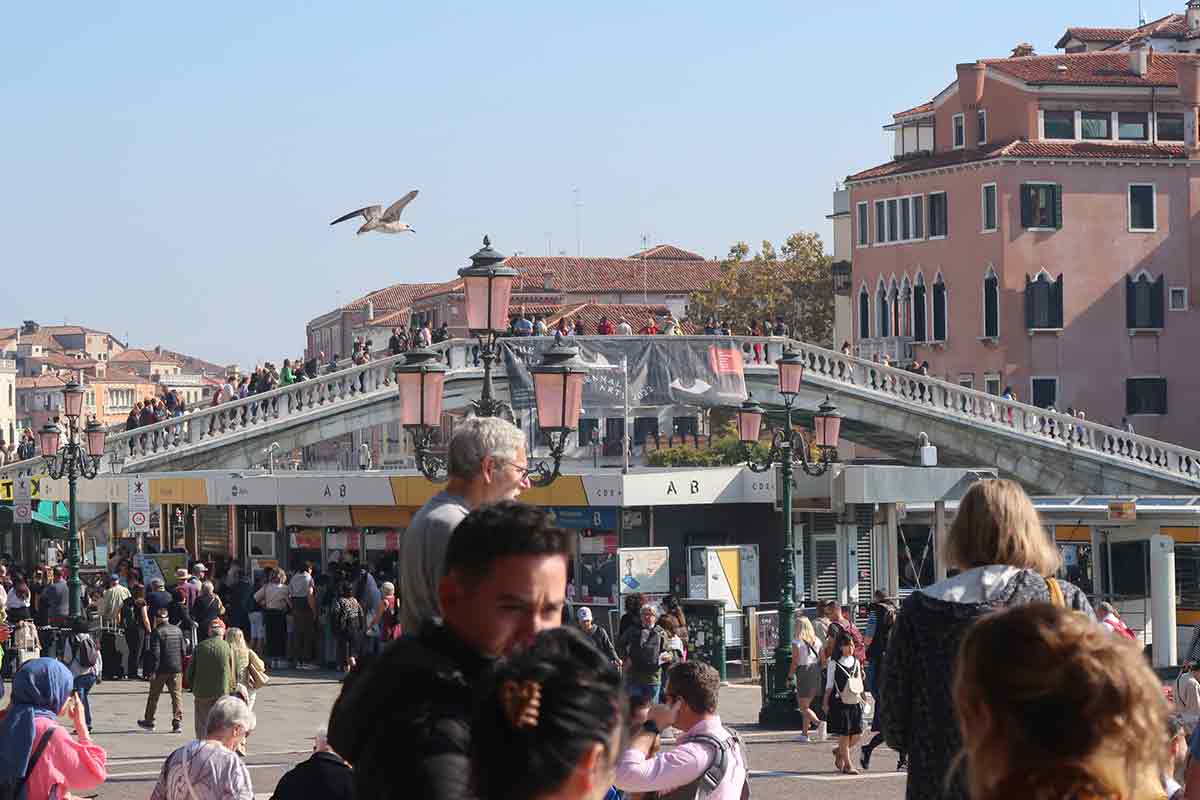 Most travelers will choose a city that has better weather conditions than the other when undecided on which city to visit this can be a deal breaker for many.
Thanks to its unique geographical position, Rome has a Mediterranean climate similar to what you may find in a city like Naples in Italy which basically means that summertime is hot and dry (compared to Venice) and the winter is mild.
When visiting Rome in Summer you can expect beautiful sunny days with hardly any rain. But note that in July and August, it can get very hot and muggy.
Venice during the summer you can also get overwhelmed by the sheer volume of humidity in the air which intensifies the heat. Then during the winter time in Venice, you can expect much colder days and rain is no stranger here.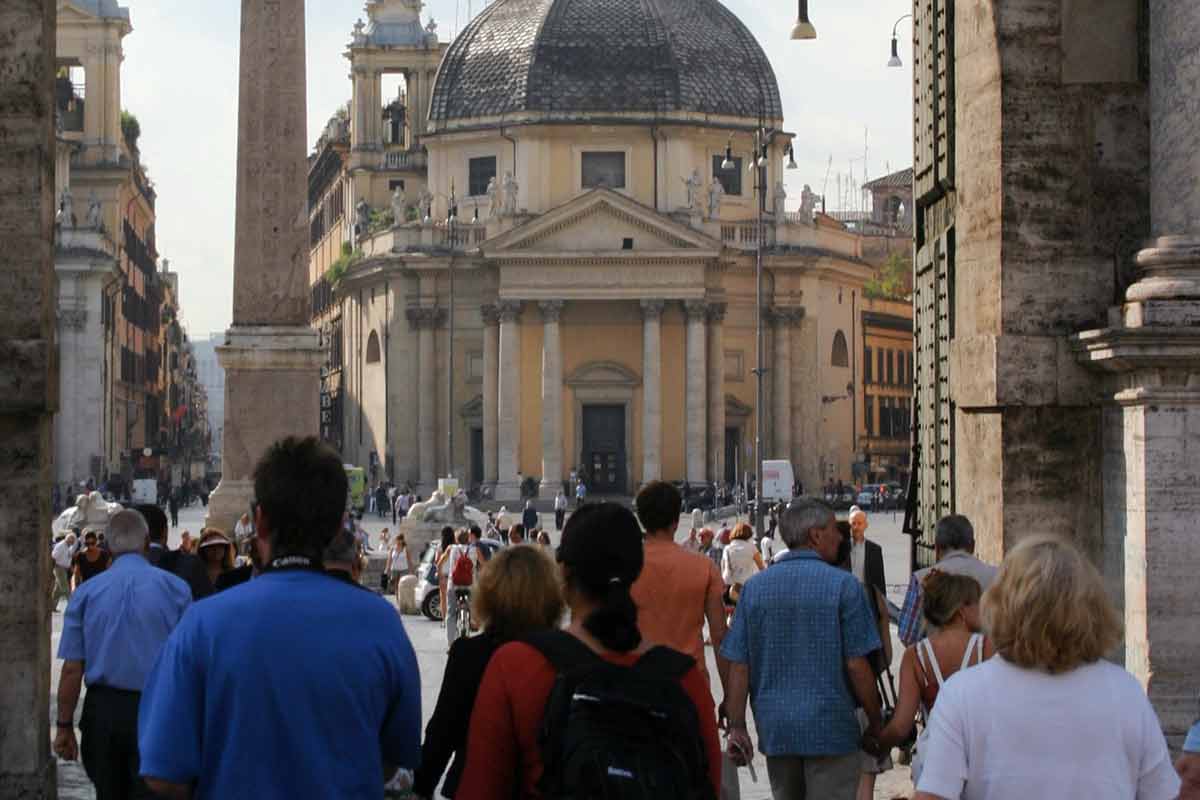 We suggest visiting both Venice and Rome during Spring or autumn time for the most pleasant climate. Then, you can expect temperatures between 19/28 °C.
Both these seasons will allow you to spend your days outside without being over-concerned about the weather either being too hot or too cold. If we had to choose one we would say that the climate in Rome is more favorable than in Venice.
Culture in Rome vs Venice
Even though both of these cities are in the same country, when you compare the north vs south of Italy there are many differences that can be identified.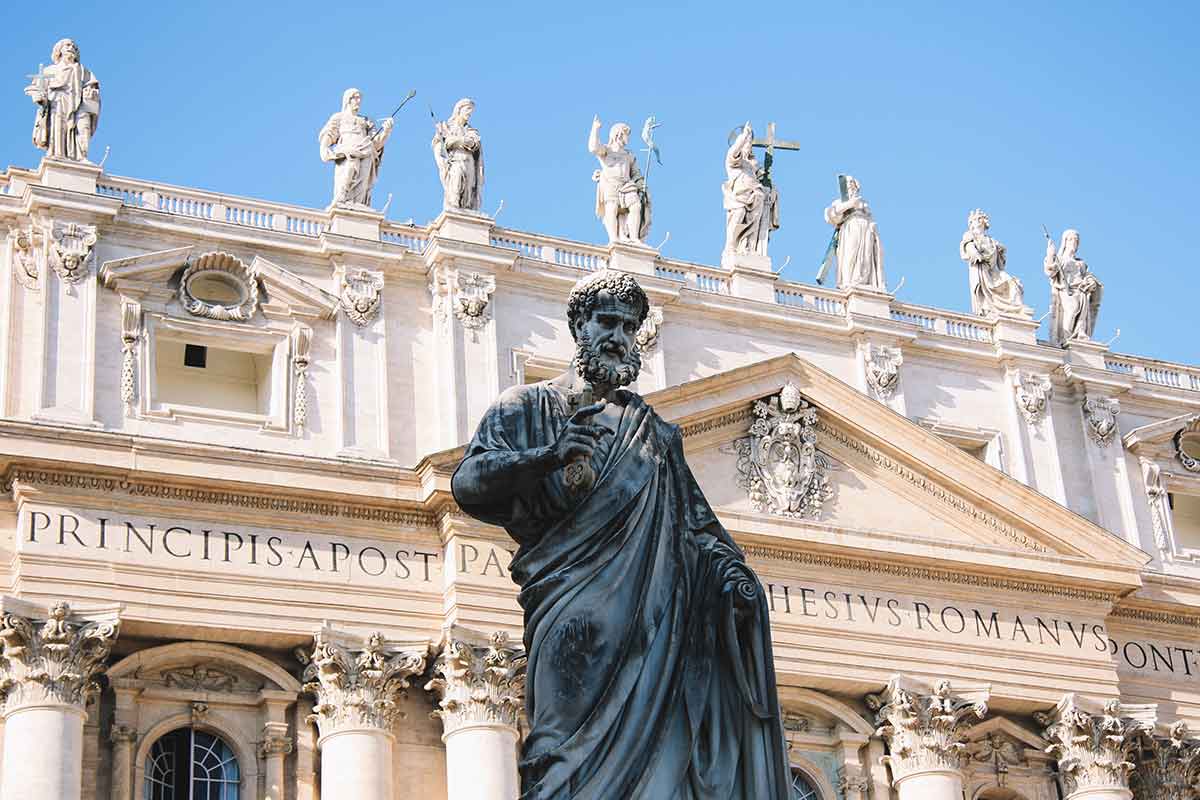 Rome can be found situated in the central part of the Italian peninsula but there are many cultural factors in Rome that make it a city of the south rather than the from the north. Many say that the people are more friendly in Rome than in Venice.
Also, the way that overtourism has plagued the Venetian capital over the years has had tithe social and economic effects.
There are still friendly locals and service people in Venice, we think you just have to show a bit more respect and be humble in some cases since there are so many tourists who treat the city like a theme park or a throwaway fashion garment.
When it comes to the language, can you tell the difference between the Rome and Venetian dialects? They're both unique. No matter which city you visit, we recommend brushing up on your Italian, see this phrase book for a great primer.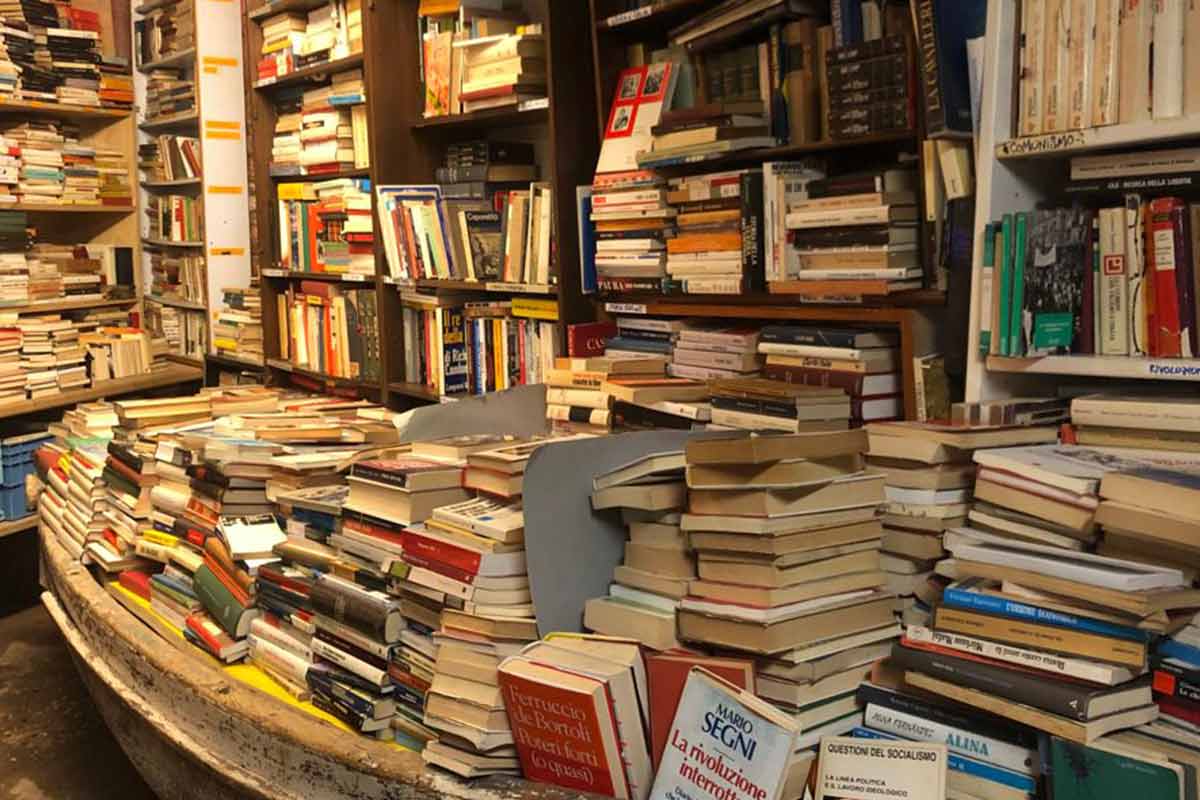 The food in Rome and Venice is a world apart when you begin to see the traditional/regional dishes on offer. The sad thing is, that many tourists fail to get past the classic Italian dishes such as the classic Pizza and Pasta dishes.
We highly suggest that you ask the locals in each city which dish you should try because it can vary depending on the season.
We find that Venice is great for transport and public services when it comes to getting around the city, the journey that thousands of food items and everyday items embark on (just to arrive in the Venetian lagoon) is a testament to that.
In Rome, transport can be more complicated and the more relaxed way of life can negatively affect the way that public services are managed. This is why you may have read about many tourists complaining about the transport in Rome.
Food in Rome vs Venice
For most westerners, it is hard to deny the fact that Italian food is one of the most famous cuisines in the world and can be found in all four corners of the world.
Whether you are in Rome or Venice you will find more food options that you could possibly consume in the space of one trip. Most people who spend 2 days in Venice will try food from a trattorie, osterie or even a street food option.
The same goes for Rome too since many o the street in both cities are lined with eateries serving traditional dishes for you to eat either standing up or sitting down. You can find dishes for every budget possible.
Rome is well known for its pasta dishes such as carbonara and cacio e pepe. Restaurants such as Da Tonnarello serve pasta straight from the pan that it was cooked in. The speed at which this restaurant runs is impressive so don't be put off by the long queues and be sure to take some shots for your Instagram feed.
Other dishes to try in Rome are:
Fried artichoke
Supplì
Roman gnocchi
While in Venice there are a lot more seafood dishes on offer. This is down to the city's connection with the lagoon and the Adriatic Sea.
You'll see people standing up indulging in quick bites to eat all over the city then there are many hidden restaurants where you can find some life-changing dishes.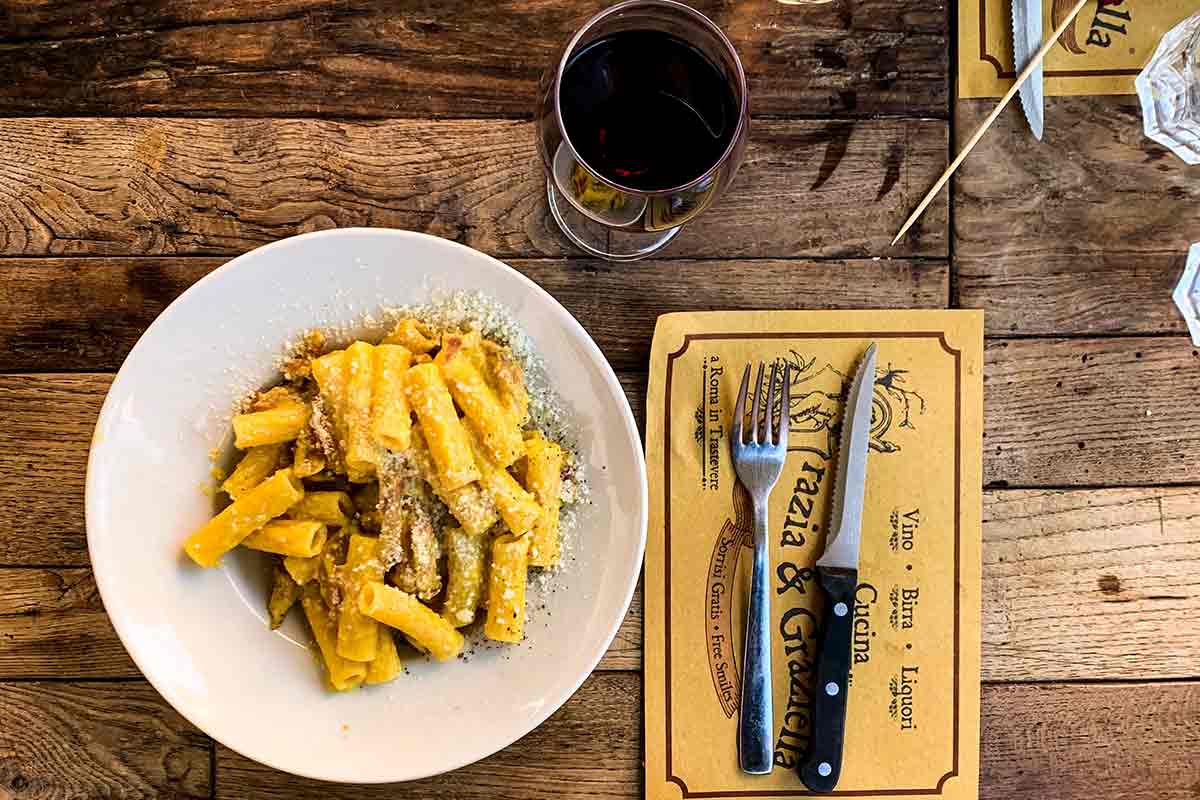 Cicchetti is also a big deal here. We recommend you avoid the tourist restaurants close to the grand canal and dig a bit deeper to find the best food.
Some dishes to try in Venice are:
Scartosso de pese frito
Fried calamari
Meatballs
Both cuisines, whether it be Roman or Venetian have many new flavors and textures for you to experience. You would really have to try both to make an informed decision about which suits you best. We love the variety of Venetian cuisine and the casualness of the Cicchetti.
Cost of travel in Rome vs Venice
No matter whether you're on a city break and have just 3 days in Rome or the same amount of time to see Venice, the cost is hardly noticeable.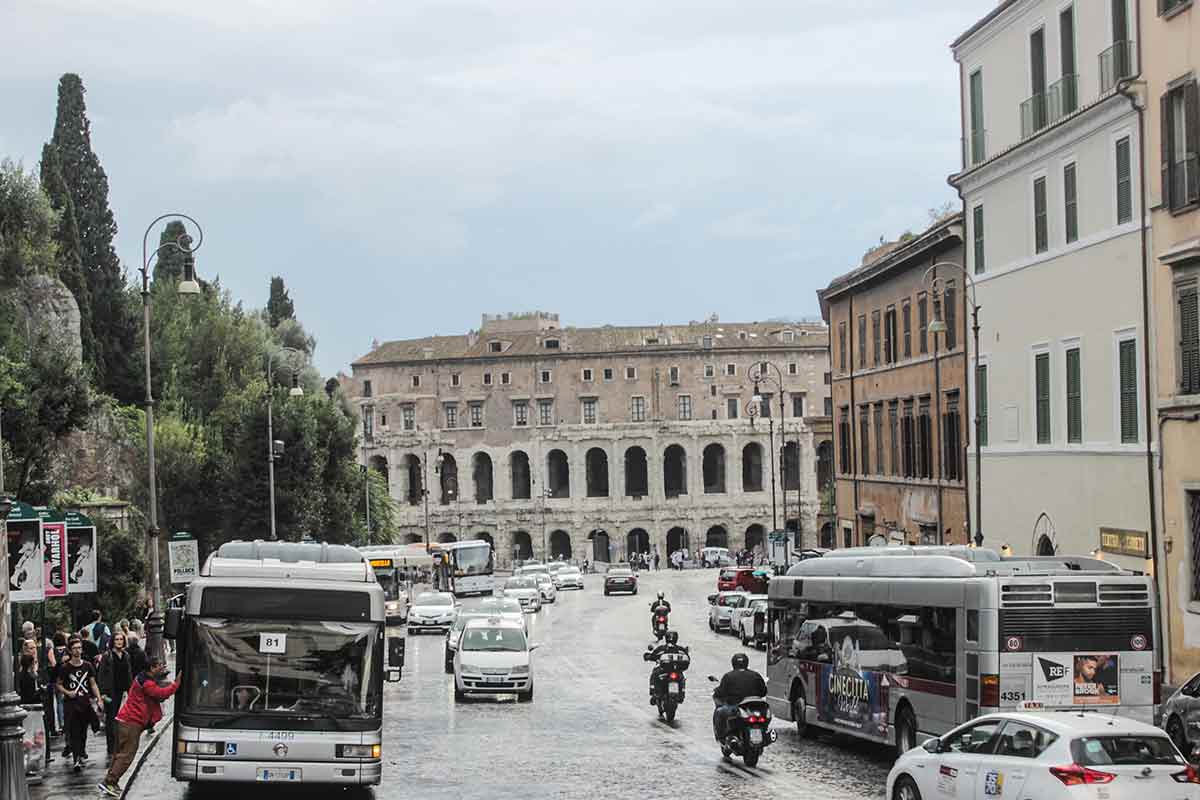 However, if you're on an extended vacation of 14 nights or more then the cost to stay in Rome for a longer duration would ultimately work out cheaper.
While in Rome, stay at places such as Nerva Boutique Hotel if you want to be close to landmarks such as the Roman Forum and the Coliseum.
Looking at the accommodation prices in Venice is one thing but when we start to consider other factors such as food, guided tours, transport and things such as souvenirs are the things that start to ramp up significantly when in Venice.
When it comes to flight costs, the price for both destinations are generally higher during the summer months but you can find better deals during the month of September and onwards.
You will find that accommodation such as hotels in Rome, as well as apartments and even hostels in Rome are usually cheaper than in Venice.
Rome is up to three times bigger than Venice so there is much more on offer and you can stay a little further out of the center in neighborhoods such as Trastevere and save money that way.
So for those on a budget or looking to spend less money when deciding to visit Venice or Rome we believe that you can get more for your money in Rome.
Things to do in Rome vs Venice
Both Venice and Rome offer tons of things to see and do in the way of culture and history. Most visitors don't have enough time to see everything.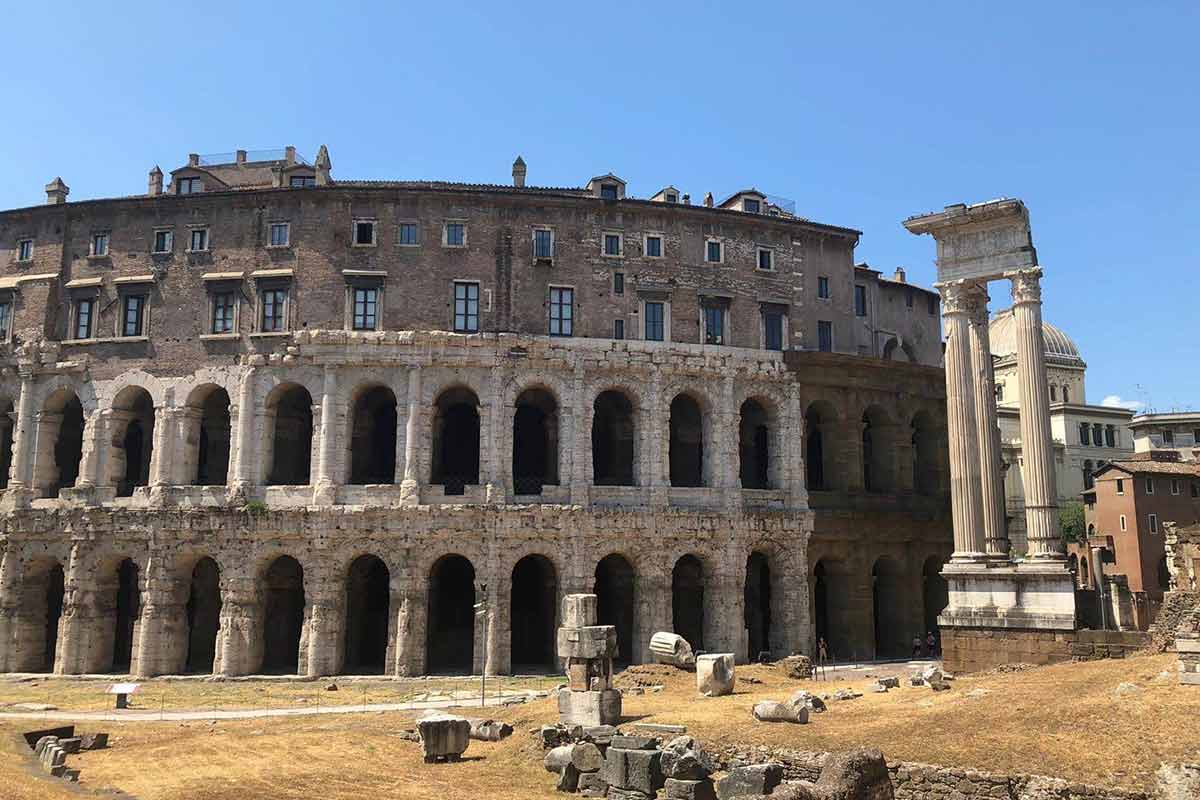 When it comes to artistic heritage you can visit many art galleries and museums, and take part in guided tours or even private tours to get a deeper understanding of each city. Tours are also a great way to learn more in less time.
For those that have more time, there is always the option to do a day trip to be able to venture outside of the city and see what's on offer.
For example from Venice people visit the islands of Murano and Burano and then from Rome a popular place to visit is Hadrian's Villa in Tivoli or the town of Orvieto.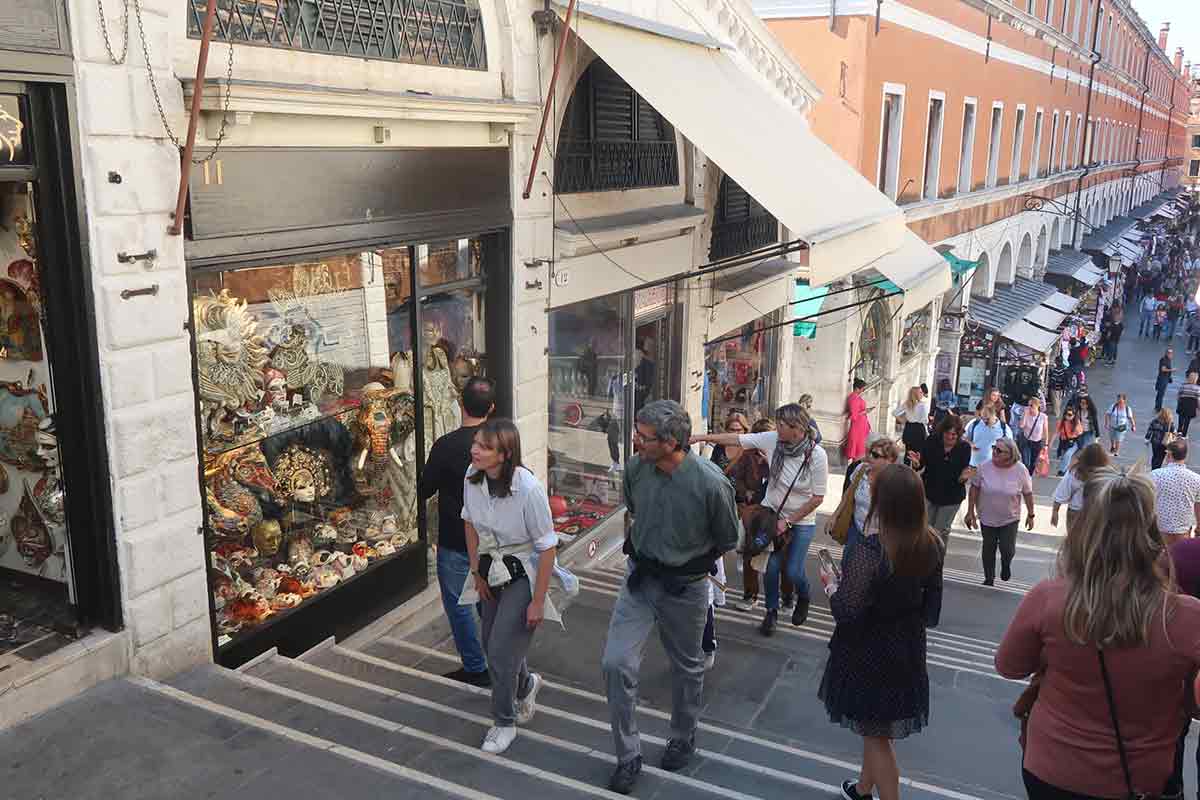 The city of Rome is full of museums, monuments and archaeological sites whereas in Venice you can find the National Archeological Museum but not much more in the ways of archaeological history.
On the flip side though, Venice is home to many palaces and art galleries. You can find art exhibitions and events such as the Venice Biennale which attracts thousands of visitors each year.
The great thing about Rome is that you can get yourself a city pass which will allow you to take full advantage of the city's best events and exhibitions.
When it comes to things to do in Venice, there are lots of things condensed into smaller areas, so the most popular attractions can be done within 2 or 3 days.
We recommend people visit Rome, especially if they have less time to spend, that they schedule more days in Rome to be able to see the main attractions since many landmarks are spread around the city.
Getting Around Rome vs Venice
Rome is much bigger than Venice and while in Venice you can literally walk to every point you'll need without using public transport.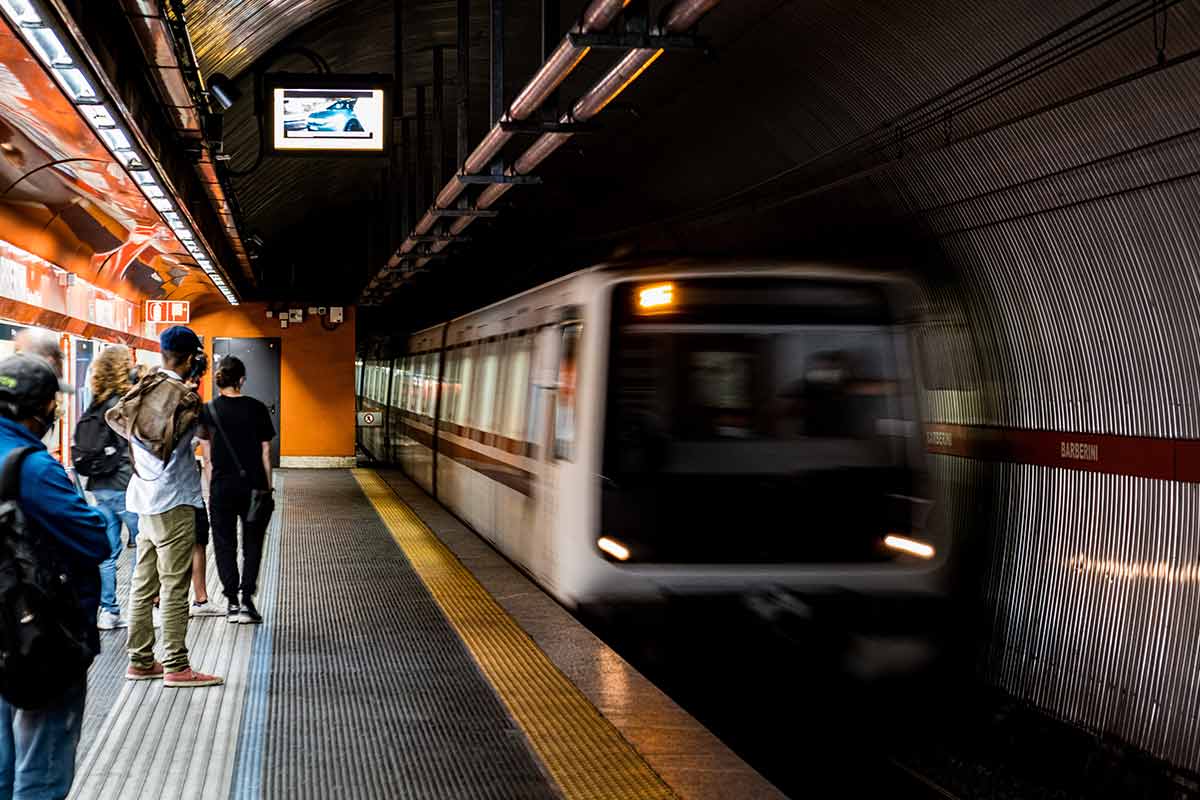 Not only is this a great way to get some exercise but it is more eco-friendly. Plus it can save you a considerable amount more on tickets.
Having said that it is easy to jump on a water bus for a couple of hours and visit other islands in Venice's lagoon. This includes places such as Murano, Torcello and Burano.
If you love the idea of getting a Gondola while in Venice then you then will of course have the experience of the most traditional way of moving around the city. See this secret Venice gondola tour for a great experience.
The other thing about traveling around Venice is the fact that GPS systems such as Google Maps are highly unreliable. But this is easily made up for by the use of street signs which are dotted all around the city so you can understand where you are or where you need to go.
In Rome, the transport option you have are getting on the Metro, the bus, or the tram. The good thing here is that the tickets are time (100 minutes) so you can reuse a single ticket within that time frame.
You can also purchase 24/48/72 hours tickets which allow you to use all the available transport options so you can save time and money when spending more than just one day in Rome. This special Rome transport pass is great because it lasts 3 days and gives you reserved entry to landmarks as well.
Rome vs Venice?
That's all for our Venice vs Rome comparison guide! Now you should have a much better idea of what to expect from both cities on your visit.
It's tricky to say which city is best since they're both unique. Much of it depends on whether you're traveling on a budget, or how many days you have in Italy.
We hope you can make a decision based on these factors and we invite you to read our 2 weeks in Italy itinerary if you're planning to visit other places in Italy.
---
Dear responsible traveler: This post may contain affiliate links, which means, if you click through and make a purchase, book a tour or a hotel, we may earn a small commission. This is at no additional cost to you. Your support means a lot and helps us to maintain the quality of this site.