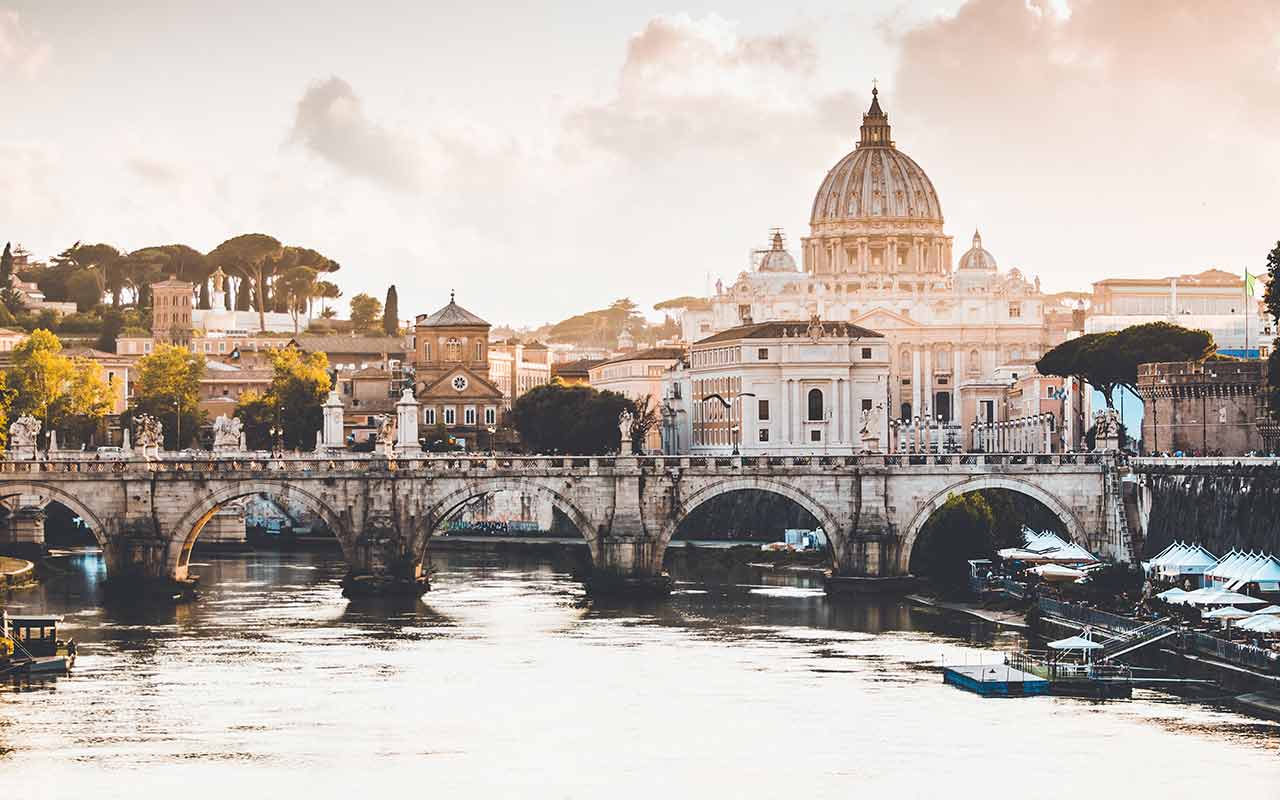 Welcome to this guide on 3 days in Rome.
Rome was once the center of one of the biggest ancient empires in European history. Nowadays, it's one of the most popular city breaks to explore on the continent.
Many of the attractions can be visited on foot, using the city's e-bike rentals and even electric scooters!
Depending on how many days in Rome you have, you can join tours that'll give you the chance to see popular attractions on the outskirts.
3 days in Rome
With its captivating Colosseum, the beautiful Sistine Chapel as well as many mesmerizing landmarks lying around the city, Rome is full of amazing destinations to visit.
We were also glad to learn that Rome is currently doing its part to become a smart city with various trials in place to reduce carbon emissions from all the traffic-related pollution.
You can also have a taste of Rome with the street food tour with a local guide to immerse yourself in a local's life and experience in Rome.
Before we look at the itinerary we'll mention a few words about these 3 days in Rome and take look at the best time to go to Rome so you know what to expect during your stay.
How Many Days to Spend Rome
We recommend a minimum stay of three days in the Italian capital, where you'll be able to explore the best the city has to offer as well also explore another new country in the process.
Best Time to Visit Rome
The climate of Rome can best be described as the Mediterranean, with hot summers and mild winters.
The summer season runs from May until September and is the best time to visit Rome. This season is characterized by warm temperatures, with an average temperature of 70-78°F. The hottest month to visit is July with an average of 78°F, with highs of 90°F and lows of 66°F.
In contrast, the winter season which runs from November until February is a lot colder, with daily average temperatures ranging between 46-55°F. Highs during this season can reach up to 64°F, with lows sometimes reaching down to a chilly 37°F.
Rainfall follows a consistent pattern throughout the year, taken from previous annual reports. The months of January until July are relatively dry, with only 5-25mm of precipitation falling throughout each.
August is the driest month of the year, with sometimes no rainfall at all!
September until November is slightly wetter, with roughly 45-50mm falling for each month, with December being the wettest month of the year with around 100mm of downpour.
Rome 3 Day Itinerary
Below, we have outlined our custom 3 days in Rome itinerary. If you have already found time to read through our 1 day in Venice itinerary you can be sure we have some more gems lined up for you.
This itinerary includes some of the top-rated attractions as well as some tips which will allow you to get a taste of Italy's culture.
Day 1 in Rome
On our first day in the Italian Capital, we'll head to the Piazza Novana, which is located in the Municipio I region of Rome. Here we'll get some lunch in one of the beautiful terraces overlooking the plaza.
After, we'll wander around the fountains and also get some nice views of the Church of Sant'Agnese. After, we'll head to the legendary Pantheon building, which is only 150 meters by walking.
Here we can explore one of the best kept ancient Roman buildings, and also explore its giant dome as well as the 16 Corinthian columns that help support the Pantheon.
Day 2 in Rome
On our second day, we'll wake up early and first get some breakfast. Today we'll start by heading to the Arco di Costantino, which is one of the most beautiful landmarks in Rome, before then exploring the Colosseum, which is located right next to it.
The Colosseum usually has a long waiting line, so try to get there before mid-day in order to avoid the large crowds and buses that arrive around this time. You can also purchase skip the line tickets to save time.
As well as exploring the ancient site and learning about its gruesome history, we can also relax today and explore the nearby St. Clement Basilica, which is a beautiful pagan temple decorated with an assortment of mosaics and frescoes. The rest of today is yours to use as you wish!
Day 3 in Rome
On our last day in Rome, we'll have a relaxed morning and then make our way to The Vatican City.
Despite being located in the heart of Rome, The Vatican is recognized as a separate country, with its own flag and government, which is headed by the Pope.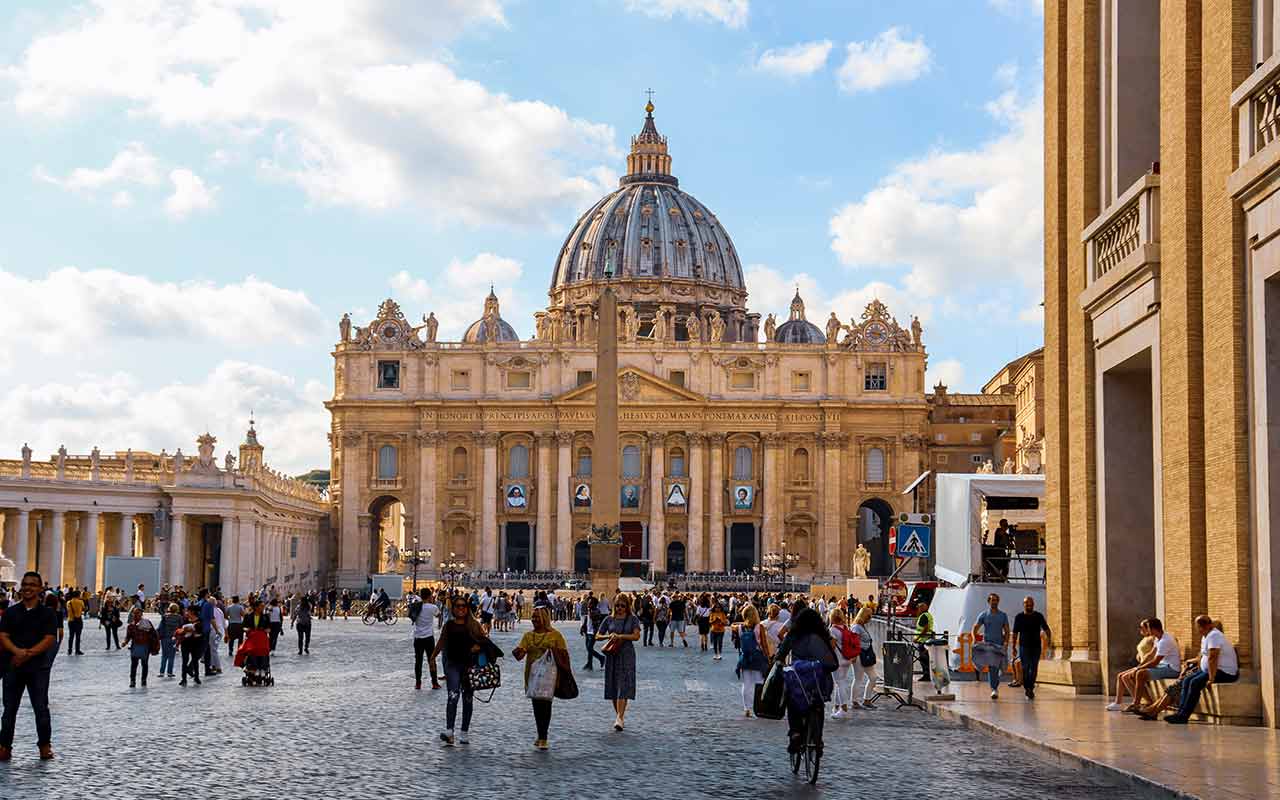 We'll spend the late morning and early afternoon exploring the Sistine Chapel, which is one of the most impressive and important chapels in the world today. Explore the Vatican with this skip the line ticket to Vatican Museum and Sistine Chapel.
You can also use the time here to explore St. Peter's Basilica as well as the Vatican Museums. After you are finished, you can then head back to your apartment to collect your luggage.
We recommend staying at Suites 44 situated on the outskirts of the Vatican City: close to Castel Sant'Angelo and Piazza del Popolo.
Things to Do in Rome
There are many things to do in Rome but let's look the most popular attractions that you wouldn't want to miss out on during your visit:
The Colosseum
Perhaps one of the most iconic sites in the World, The Colosseum is the largest amphitheater to have ever been built in history.
It took roughly 8 years to build, with its initial purpose to play host for a series of gruesome battles and historical reenactments.
Hosting everything from gladiator battles to animal hunts, the ancient site then served many other uses such as a fortress, and also as quarters for a religious order.
Today you can enter The Colosseum and learn about its past, and also explore the different areas and what they were each used for.
Sistine Chapel
One of the most iconic chapels in the World, the Sistine Chapel is located in the Vatican City, which is a small country located in the heart of Rome.
It plays an important role as it hosts the event of Papal Conclave, where the selection of a new pope takes place.
The chapel was completed in 1482 by a team of renaissance painters, and the artwork inside most famously features The Sistine Chapel Ceiling as well as The Last Judgment.
Piazza Navona
This plaza is one of the most beautiful in Rome, and is one of the top destinations to visit in the Italian Capital. Built with a baroque design, this monument features three stunning fountains, which are the Fountain of Nettuno, Moro and Quattro Fiumu.
You can learn about these structures in Piazza Navona structures through a Navona Square Tour which is usually capped at 15 participants in order to guarantee a more personalized experience.
The square is home to some iconic buildings such as the Church of Sant'Agnese in Agone as well as the Palazzo Pamphilj, which are both worth the visit. The area is also full of lively restaurants and terraces, making it a great area to relax and enjoy lunch or dinner.
Pantheon
The beautiful Pantheon is one of the best-preserved ancient Roman buildings still erect today.
Originally built to serve as a shrine to all Roman Gods (Pantheon is a Greek adjective that means "honor all gods"), it was later converted into a church which then became one of the most famous churches in the World.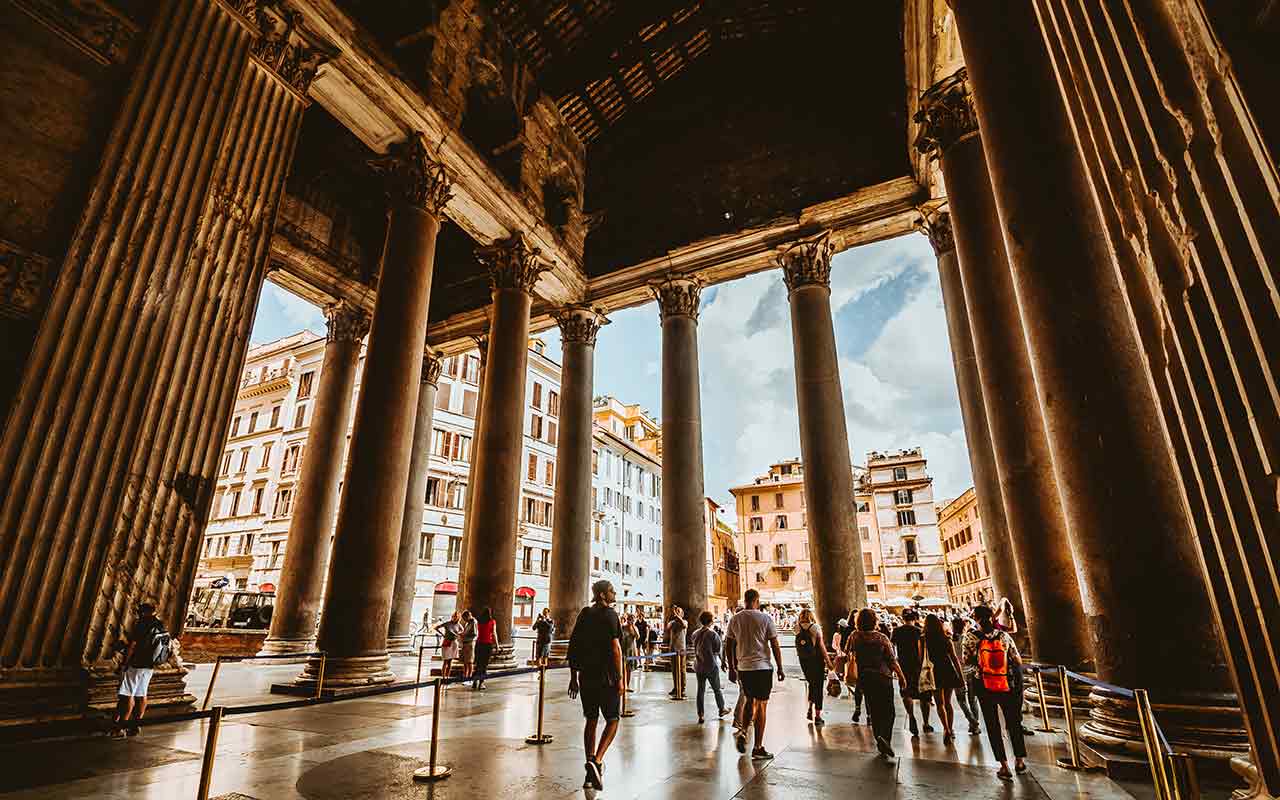 Featuring a perfectly circular dome in the middle, the distance from the floor to the top is the exact same as its diameter, making it a truly must-see spectacle! Try to meet new people and learn about The Elephant by Bernini and Rafaelo's tomb with this Pantheon Guided Tour.
Rome Itinerary Map
Below we'll share a map for this 3 days in Rome itinerary:
Rome Travel Tips
July is the best month to visit for the hottest temperatures in Rome, whilst August promises little to no rain.
Remember to get your FREE travel insurance quote from SafetyWing to receive fully comprehensive support when it comes to unforeseen travel complications.
We recommend staying in Trastevere, which is one of the most charming regions of Rome, located close to the historic center.
Try to carry cash and items of value with you at all time in a front or inside pocket, you'll find Pacsafe make some great bags/backpacks for traveling around with valuables.
Make sure to buy tickets in advance, or wake up very early to queue for some of the biggest landmarks such as the Colosseum, as waiting time can sometimes take hours!
Check out the Trenitalia website to see how all of the train stations are connected if you'll be using trains in italy.
As many of the top destinations are located close to each-other, we recommend renting a bike which is much cheaper than using taxis, and also saves time getting around the Italian capital.
If you are looking to visit other regions in Italy or merely use Rome as a base, why not check out or Rome to Puglia travel guide and learn how to get to popular places such as Bari, Alberobello and Brindisi.

3 days in Rome

All in all, you should now have plenty of ideas on how to spend a few days in Rome and make the most of your time in this beautiful city.

Book your trip to Rome today! Also, aim to follow some of our sustainable travel tips that'll help ensure your trip has the most positive impact on the local environment.

---

This post contains affiliate links, meaning, if you click through and make a purchase or sign up for a program, we may earn a commission. This is at no additional cost to you.