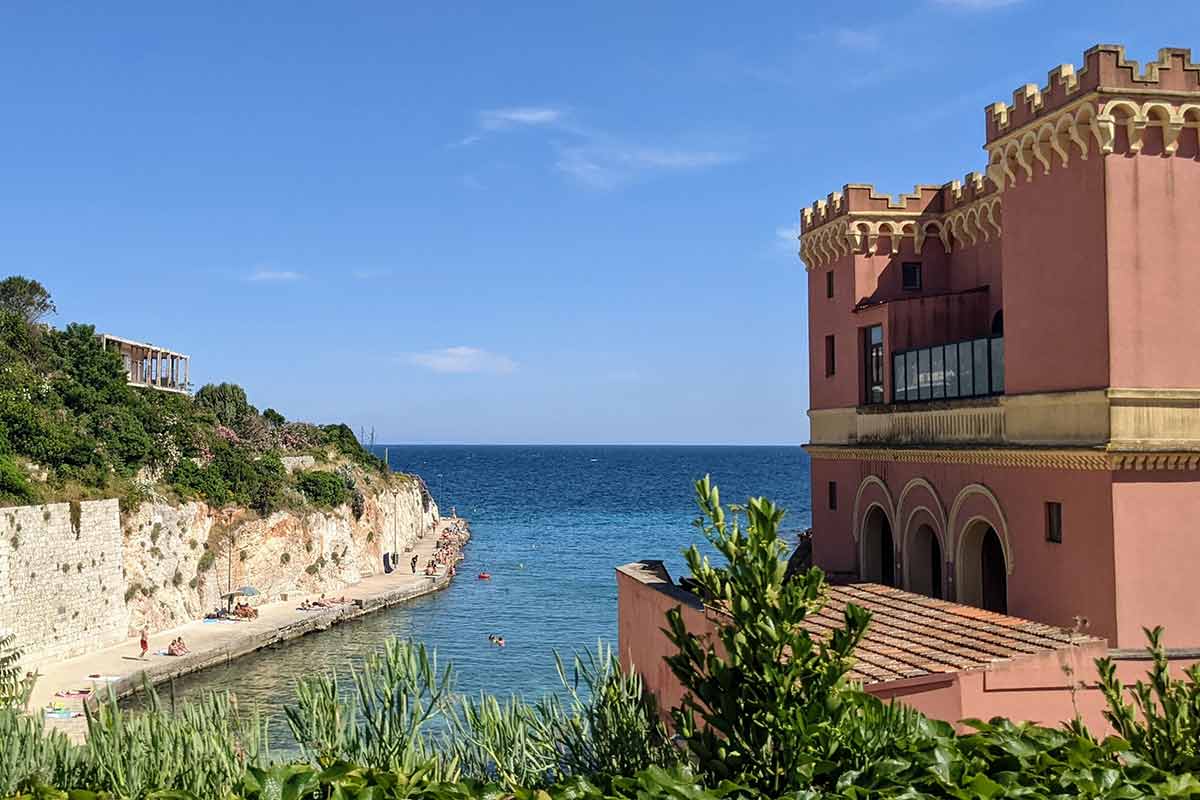 This is a guide on how to get from Rome to Puglia, Italy.
Puglia is a southern region of Italy and occupies the 'heel' of the peninsula's boot, bathed by the Adriatic and Ionic Seas.
When thinking about Puglia, it's not possible to not imagine expanses of olive trees, magnificent beaches and turquoise sea, small villages dotted with whitewashed houses and the famous 'trulli' from Alberobello!
The region is one of the top holiday destinations for thousands of Italian tourists, in particular those coming from the north, but it's getting more and more popular among international visitors too.
Rome to Puglia
We've already given our recommendation on how many days to spend in Rome but if you're now wondering how to get from Rome to Puglia, then keep reading this post to learn all the best and possible ways to get there.
Is Puglia Worth Visiting?
Puglia is a spectacular land, and in many ways, a bridge between West and East traditions and way of living.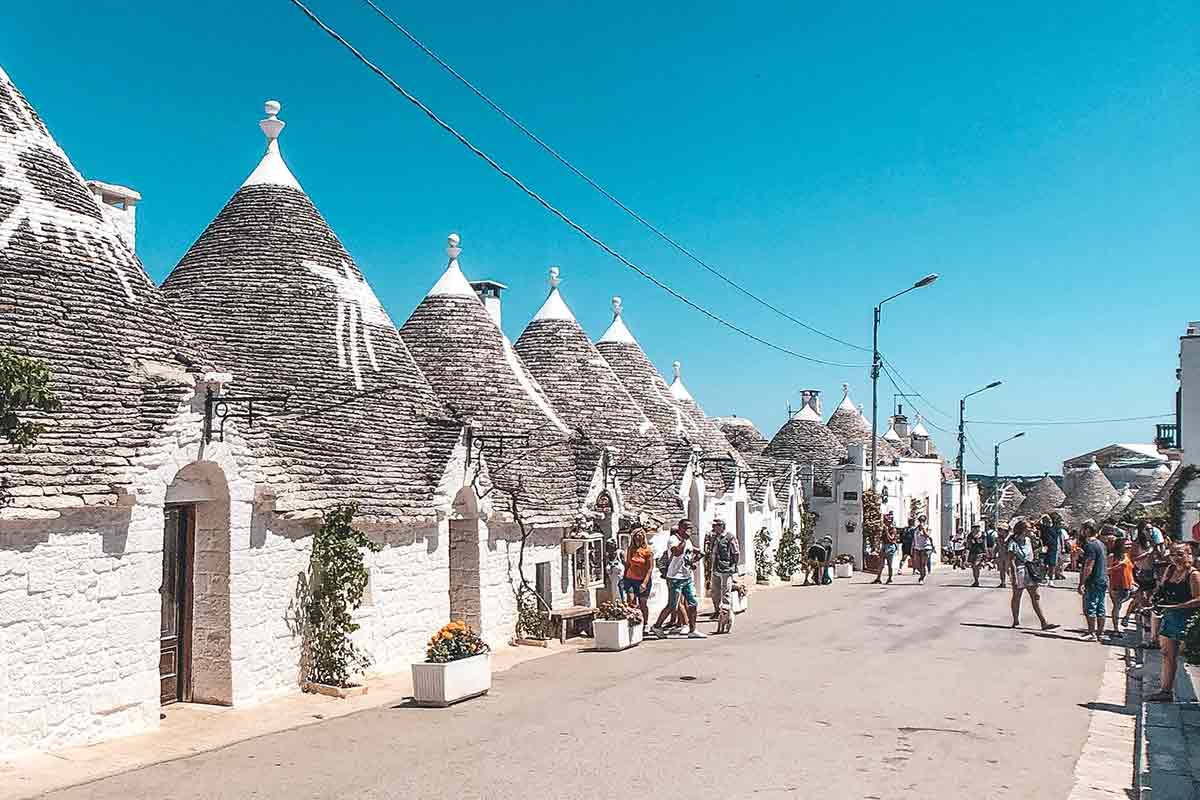 There are many reasons to visit Puglia, but we'll mention just 3 that we're pretty sure are going to make you book your next trip to Puglia!
Here are our 3 reasons to visit Puglia from Rome:
Puglia boasts 800 kilometers of coastline: many of which are of very fine beaches, among the best on the Adriatic coast and in Italy. The waters of the Salento region are considered the clearest in the whole country. Some of the best beaches to visit are: Marina di Pescoluse, also known as the 'Italy's Maldives', Punta Prosciutto, Baia dei Turchi and Punta della Suina in Gallipoli.
Puglian cuisine is just one of the best in Italy: There are many dishes and specialities to try. Some of the products known all over the world for their taste are: taralli, burrata, orecchiette with turnip tops, caciocavallo, and the best oil in the world. Of course, if you love eating fish and seafood, Puglia offers a wide range of restaurants where you can try the fresh catch of the day.
Puglia's historical and architectural heritage: is immense, starting from Baroque-style cathedrals to the beautiful 'masserie', perfect to escape in the countryside. But the real symbol of the region are the 'trulli', unique constructions in the world made of dry stone, that are also UNESCO site heritage. Most of them are in Alberobello, but even the surrounding area is dotted with them.
Although these are not all the reasons why it's worth visiting Puglia, they should give you a rough idea of what you can find in the region of trulli.
How far is Puglia from Rome?
Puglia is 293 kilometers away from Rome and it takes 3 hours and 45 minutes to get from the Italy's capital city to your destination.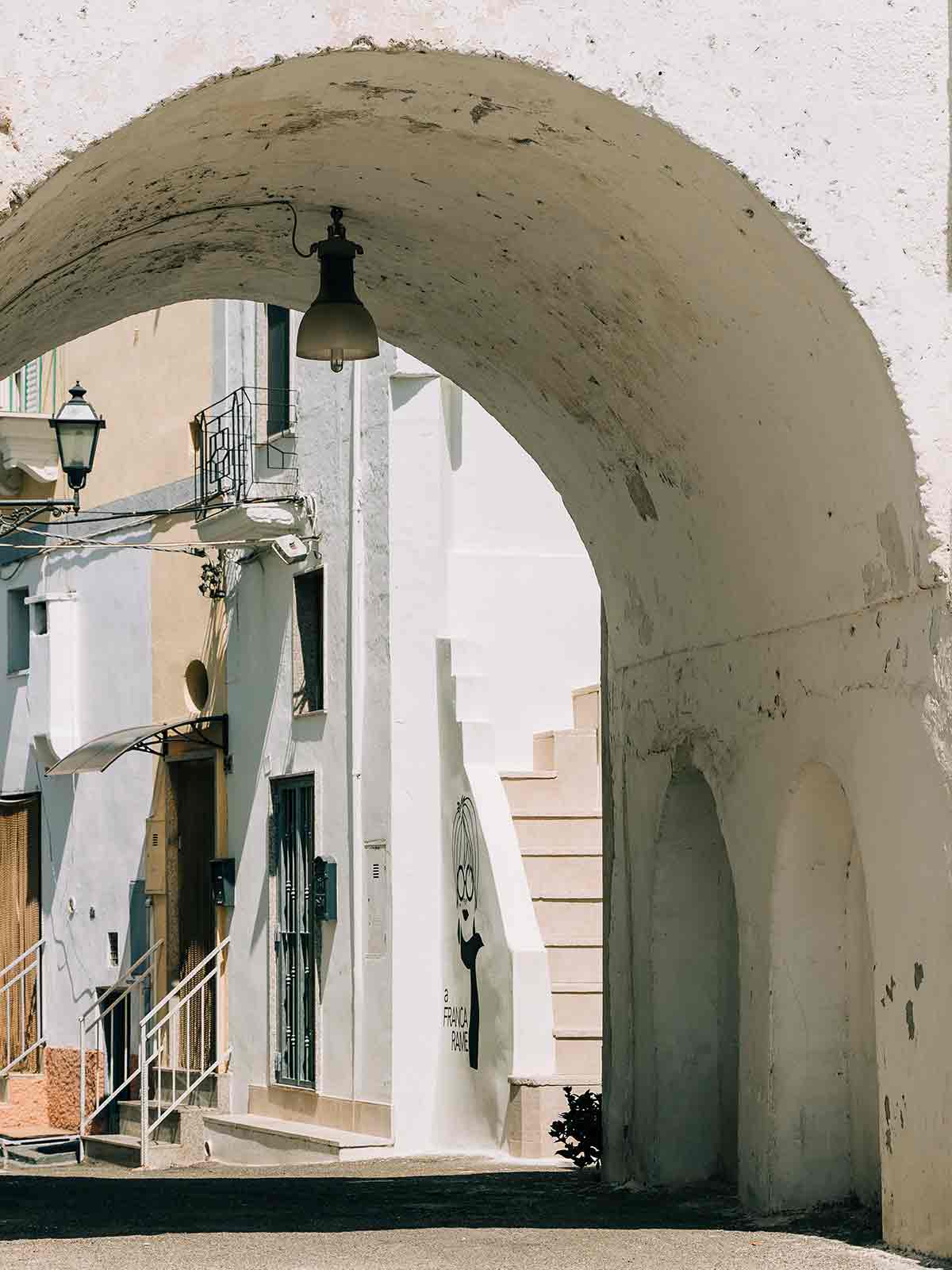 Distances and times vary a lot based on where you want to go to Puglia.
Some of the most tourist centers are: Bari, the capital city, Brindisi, Monopoli, Ostuni, Alberobello, Locorotondo and Lecce.
The best way to go from Rome to Puglia is by train and then rent a car once you'll be there and for the time you might need it.
In fact, there are Trenitalia high-speed trains connecting the two places every single day and at different times for some cheap fares.
During the summer you can find the 'promo estate' (Trenitalia) or 'extra magic' (Italo) deals that can allow you to save good money!
On the other hand, public transport in Puglia is not that reliable and it would be better to not depend on buses and trains to move around. Many travelers find that hiring a car can give you the flexibility you need.
How to get from Rome to Puglia
Let's now check how you can get from Rome to Puglia by train, by car and by bus and understand what's the best option to make the most of your time moving from one place to the other.
Train from Rome to Puglia
The train is an easy and cheap way to get from Rome to Puglia. You can either choose between Trenitalia and Italo high-speed trains.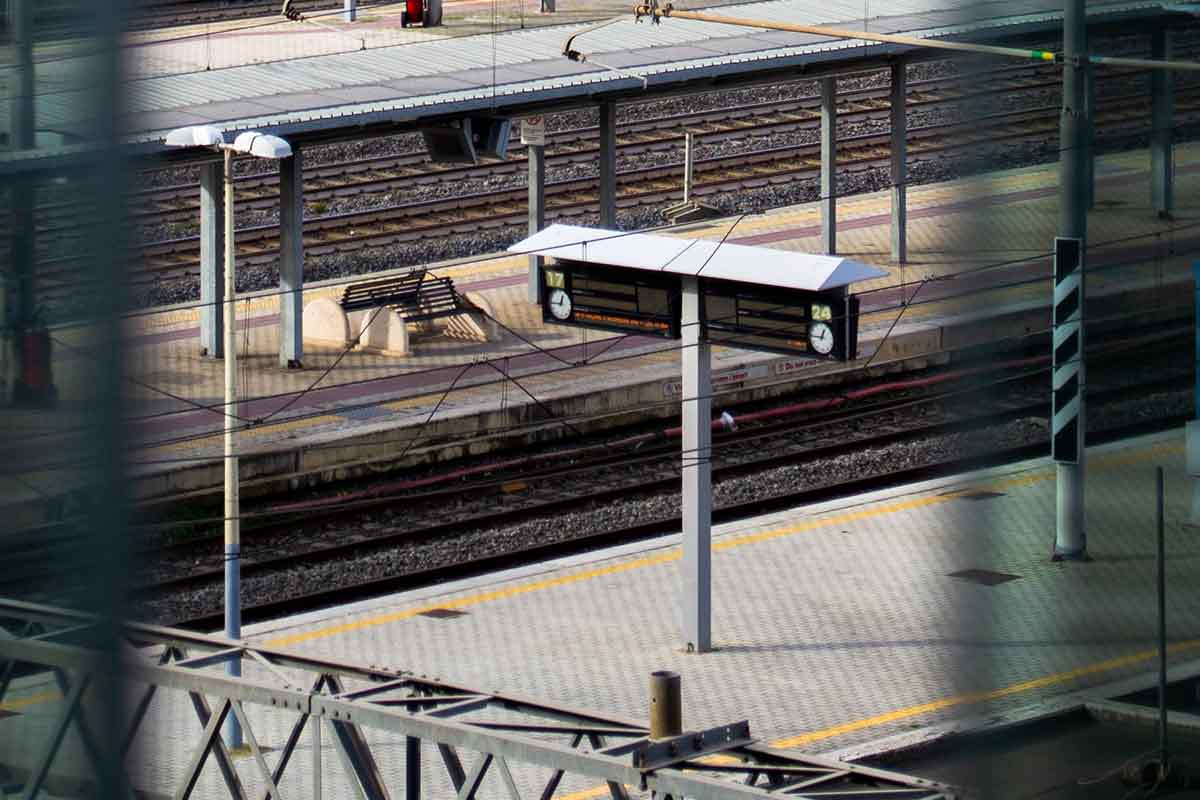 There are also regional trains with Trenitalia, but it will take a lot longer and getting a regional train means changing trains more than once.
Roma Termini, the central railway station, is connected with direct trains to Bari (4 hours and 10 minutes), Brindisi (5 hours and 25 minutes), Foggia (2 hours and 54 minutes) and Lecce (5 hours and 50 minutes).
If you want to reach smaller towns or villages, you can change train from one of these railway stations to get wherever you want. If traveling with Italo you can get to Foggia, Barletta, Trani, Bisceglie, Molfetta and Bari.
If you want to keep moving around Puglia by train, then it's good to know that Trenitalia offers a service called Salento Link.
It's the ideal way to reach the wonderful Salentine beaches with a combined travel solution between Trenitalia and Ferrovie del Sud Est. You'll just need to get to Lecce, from where different buses leave for places like Otranto, Torre dell'Orso and even Gallipoli.
🔒 Get a FREE insurance quote from
SafetyWing
to get the right (and timely) support when it comes to protecting yourself in Italy.
Driving from Rome to Puglia
Hiring a car is a good option if you want total freedom and don't rely on timetables (and possible delays) of public transport.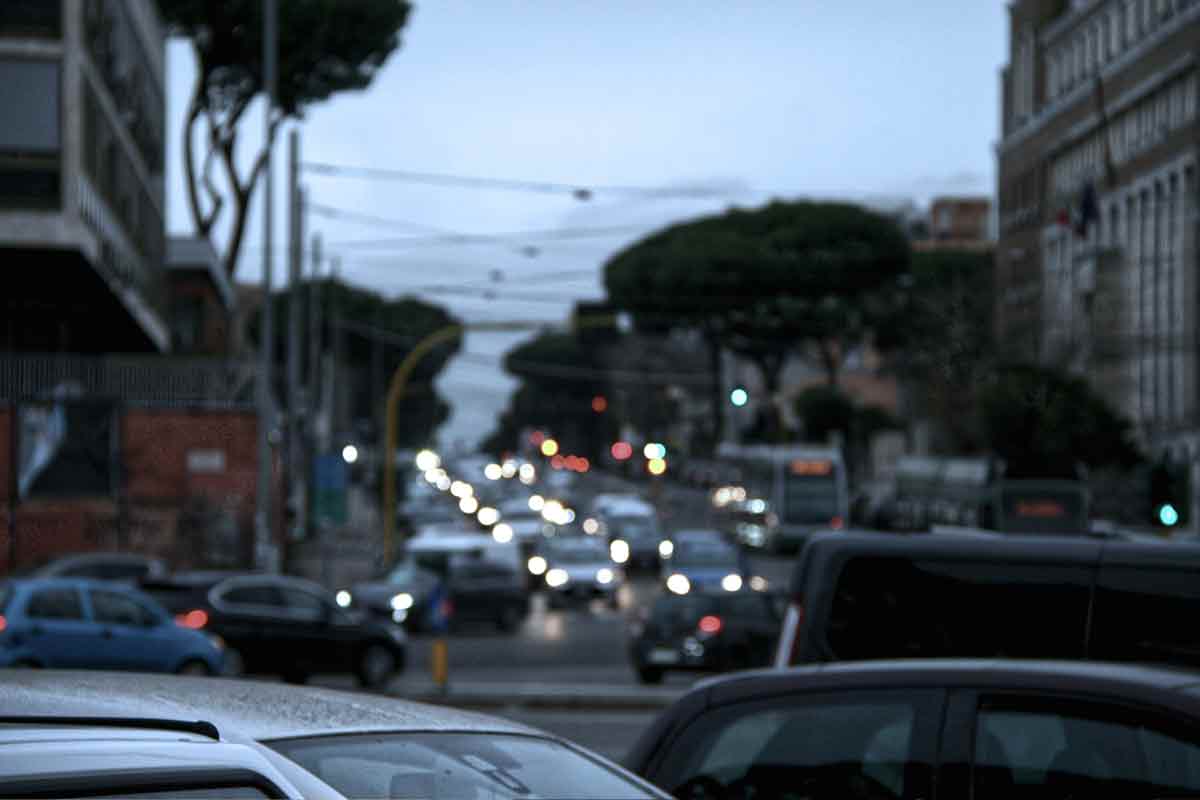 To get from Rome to Puglia will take at least 3 hours by car and involves taking the motorways. From Rome, you should get the A24 and A1/E45 motorways and once reached Benevento, take the A16/E842 motorway.
You'll drive through three regions: Lazio, Campania and if going towards Bari even Basilicata.
We highly recommend stopping in Matera, in the Basilicata region, an spectacular city carved on stones. In Italy, you pay to access motorways, and you can check how much it can cost from the website Autostrade.it.
Alternatively, you can travel from Rome towards Pescara and drive along the A1/E45 motorway also called Autostrada Adriatica and enjoy wonderful sea views of regions like Marche, Abruzzo and Molise.
You can easily find free parking spaces all around Puglia, just be careful when getting into historical city centers as they might have restricted access by car for residents only.
If you are staying in Alberobello, hotels such as Dimora Sumerano have free private parking for its guests so you can park and leave your car hassle-free.
Bus from Rome to Puglia
If you love to be on the road and traveling on a budget, it's good to know that you can also travel from Rome to Puglia by bus.
This is the cheapest way to get to Puglia, but that will take longer. Also, buses are generally less comfortable than trains even if they all have free Wi-Fi on board, outlets and WCs.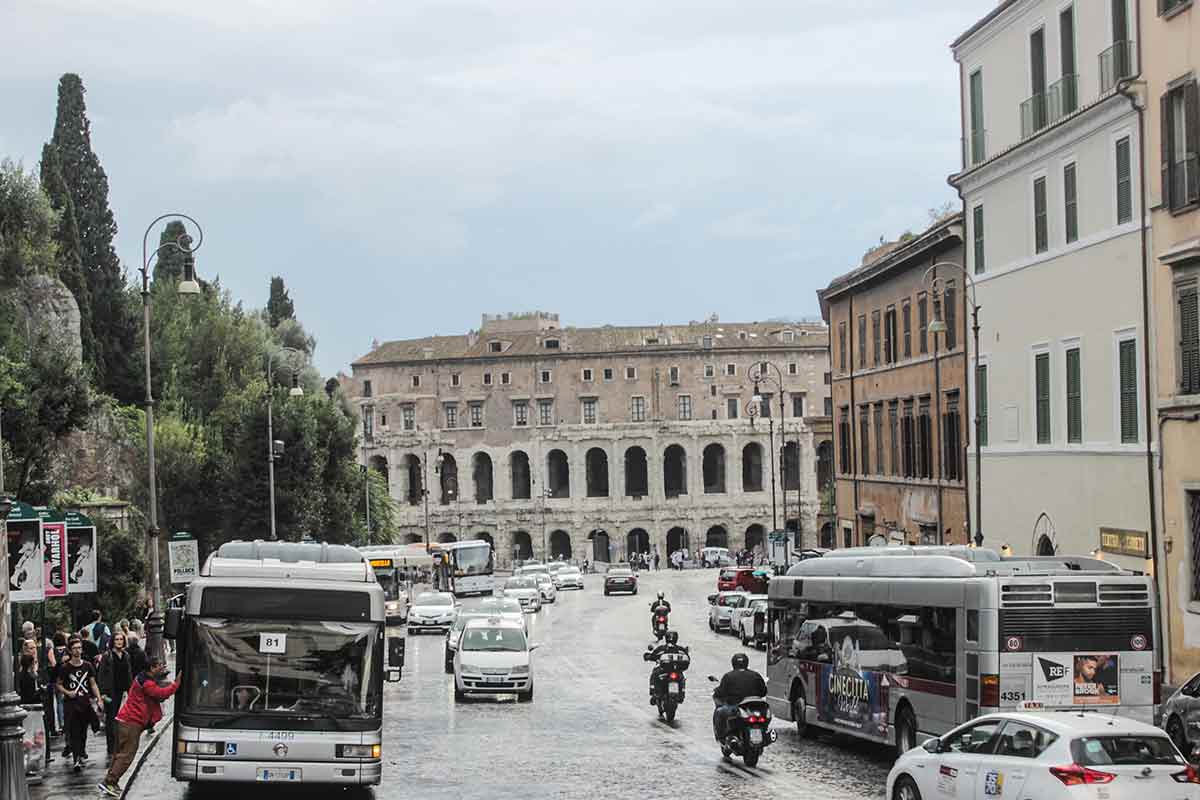 The two companies providing this service are Flixbus and Itabus. With Flixbus you can get with a direct coach to Bari (5 hours), Brindisi (7 hours and 25 minutes), Lecce (8 hours), Foggia (4 hours and 55 minutes) and Taranto (6 hours and 40 minutes).
You can also keep moving around the region using the Flixbus service or alternatively the local buses and regional trains.
All buses leave from Rome Tiburtina bus station (Largo Guido Mazzoni). Itabus has two or three buses every day to Bari in Puglia.
Itabus will take longer than Flixbus with a minimum of 6 hours ride. You can also get from Rome to Brindisi, Taranto and Lecce.
Getting from Rome to Puglia
Now you should have a better idea of how to get from Rome to Puglia by train, by car and by bus.
You can also get a flight from Fiumino airport in Rome and get to Bari or Brindisi in one hour only.
Depending on your budget and available time, there are many ways to get from the Italian capital city to this beautiful region that we really recommend visiting at least once.
While you are here, why not read our 2 weeks in Italy itinerary to get a better idea of other places you can visit in the region or closeby?
---
Dear responsible traveler: This post may contain affiliate links, which means, if you click through and make a purchase, book a tour or a hotel, we may earn a small commission. This is at no additional cost to you. Your support means a lot and helps us to maintain the quality of this site.