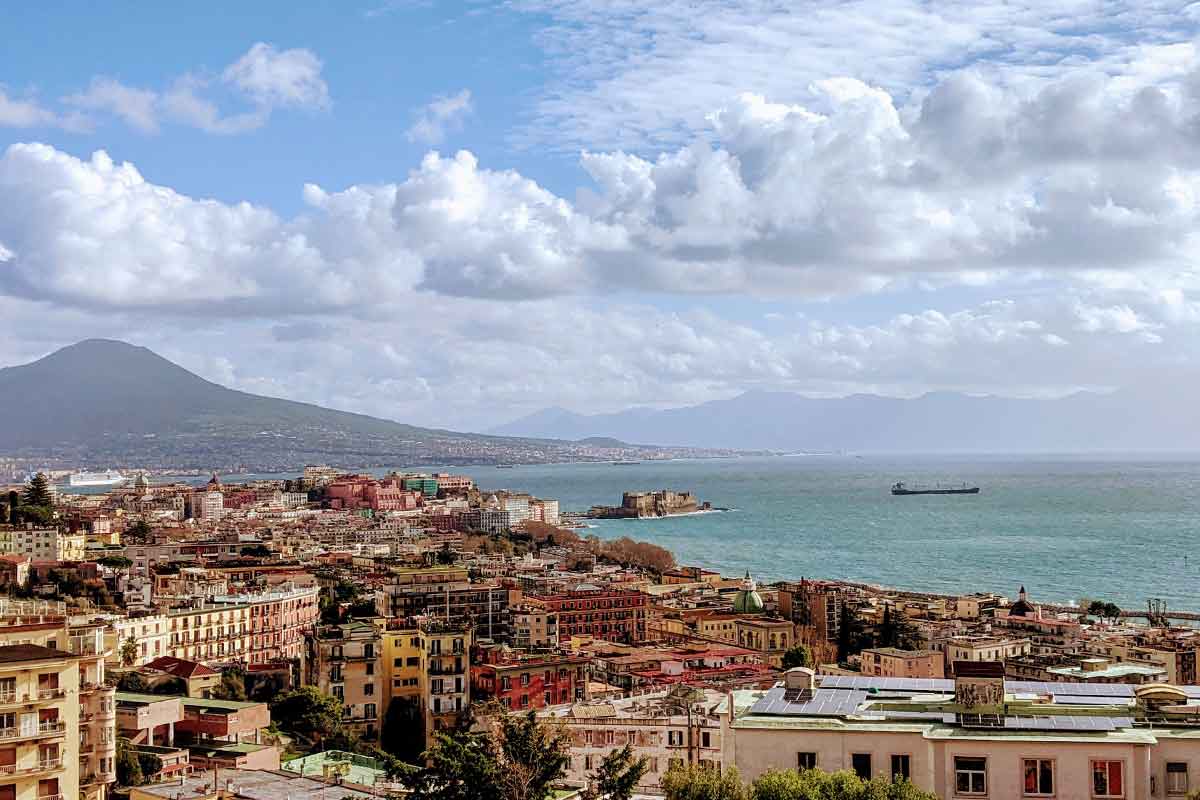 With all the places to see in the south of Italy, is Naples worth visiting?
An old Neapolitan saying goes: 'See Naples and then die'. But don't worry! It means that the city is so beautiful it should be visited it at least once in life.
Naples is really one of the most fascinating cities in Italy and the world.
But if you're still asking yourself: is Naples worth visiting? This southern Italian city has millennial history, fascinating culture, delicious cuisine and more.
On top of that, Naples is next to the sea, facing the homonymous gulf and it is sunny all year round. But there are even more reasons that this, of course.
Is Naples worth visiting?
Yes, Naples is 100% worth visiting at least once in your life as there's no other city in the world with such breathtaking landscapes and historical-artistic gems.
Where is Naples?
Naples is the capital city of the Campania region, based in the south of Italy. It's 223 kilometers from Rome and it can take more than 2 hours to get from one city to the other by car and slightly more than an hour by high-speed train.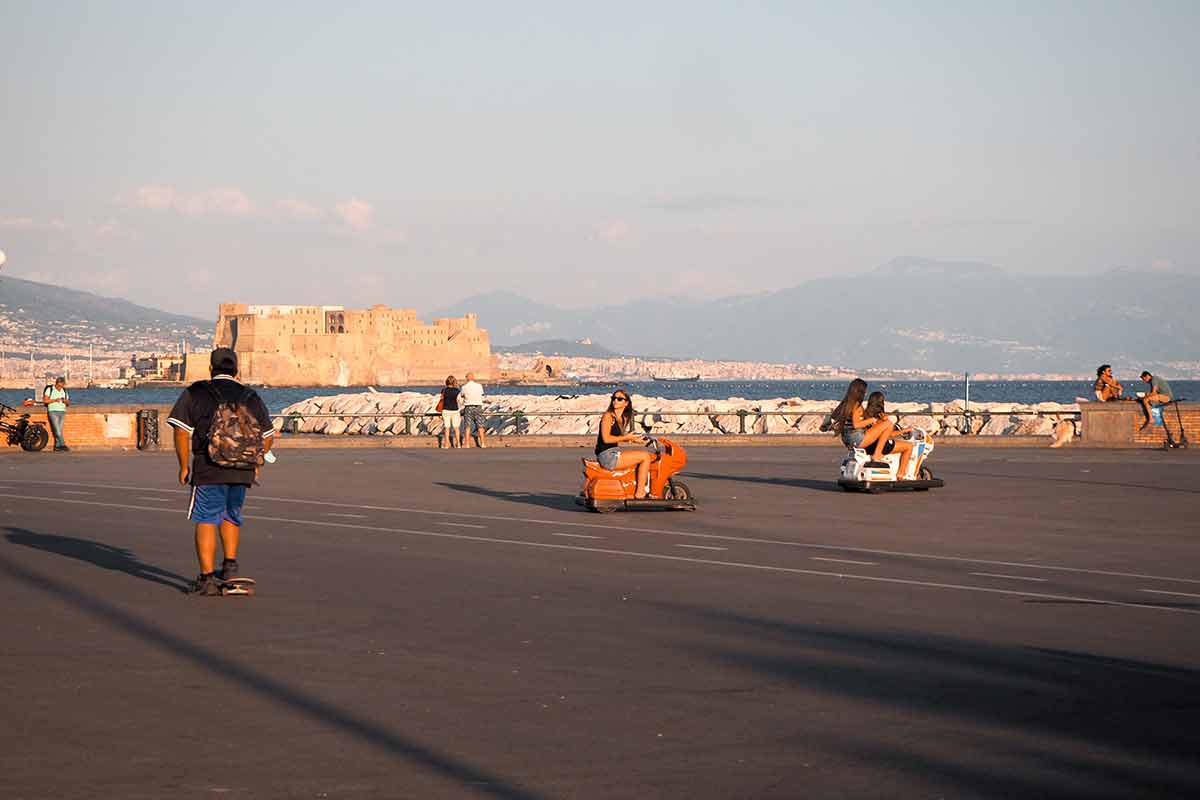 Naples attracts visitors from all over the globe not only for its famous pizza, but its wonderful views over the Gulf of Naples, the volcano Vesuvius and the close by destinations of Pompeii, Sorrento and Amalfi Coast to name a few.
We highly suggest you read our guide on safety in Naples if you are at all concerned about crime, since we won't be covering the issue in this travel guide.
How far is Naples from the Amalfi Coast?
Naples is just 60 kilometers away from the Amalfi Coast. In fact, it is pretty easy to get to the Amalfi Coast from Naples.
The best way is to take a train from Piazza Garibaldi station (near Napoli Centrale) to Sorrento and then a bus from Sorrento to the Amalfi Coast.
You can also hire a car and drive, it will take less than getting a train and bus, but you can have problems finding parking depending on the time of the year you're traveling to the famous Costiera.
Why not read our super practical guide which shows you exactly how to get from Naples to the Amalfi Coast if you'll be planning a trip further south while here?
7 Reasons to Visit Naples
If you're still not sure if Naples is suitable for your next trip to Italy, then keep reading to see our 7 incredible reasons why you should visit Naples right now!
It's a UNESCO World Heritage Site
The historic center of Naples is a UNESCO World Heritage Site for being an important cultural center for the European continent since the Magna Graecia era.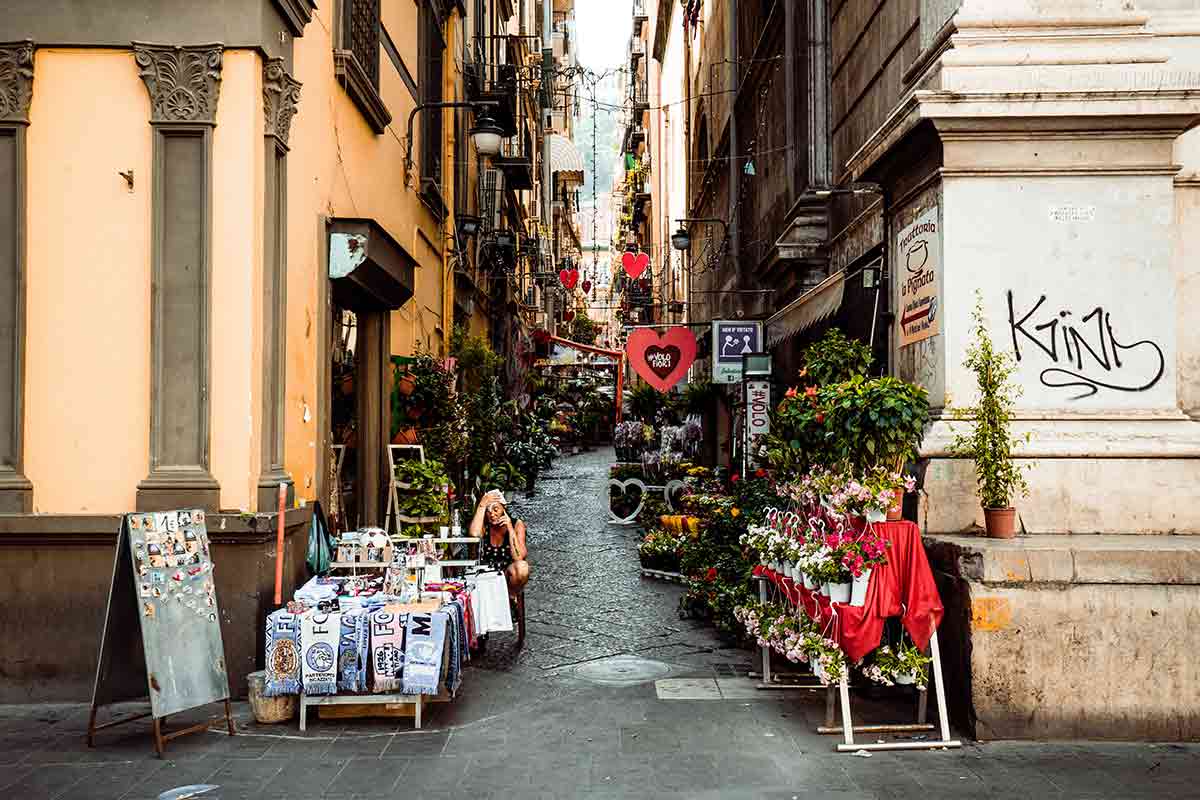 Walking around the city's streets you'll see medieval churches, the impressive catacombs of San Gennaro, Roman walls and Renaissance palaces. If you love art, there are many museums from the 19th century to the contemporary period.
For whoever is interested in archaeology, you can't leave Naples without visiting the National Archaeological Museum of Naples. Also, maybe you weren't aware that there are 4 castles in Naples!
These castles played a significant role in the history of Naples and they are Maschio Angioino, the Castel dell Ovo, the Royal Palace and Castel Sant'Elmo which you can get to from the city center by taking the funicular.
We also recommend a visit to the Underground Naples to your list of things to do in Naples, during which you'll learn all about the city's initial development.
For the via Caracciolo promenade
Naples is worth visiting for its fortunate position on the homonymous gulf. From Via Caracciolo promenade, you can admire the beautiful sea, the volcano Vesuvius and the islands of Ischia and Procida.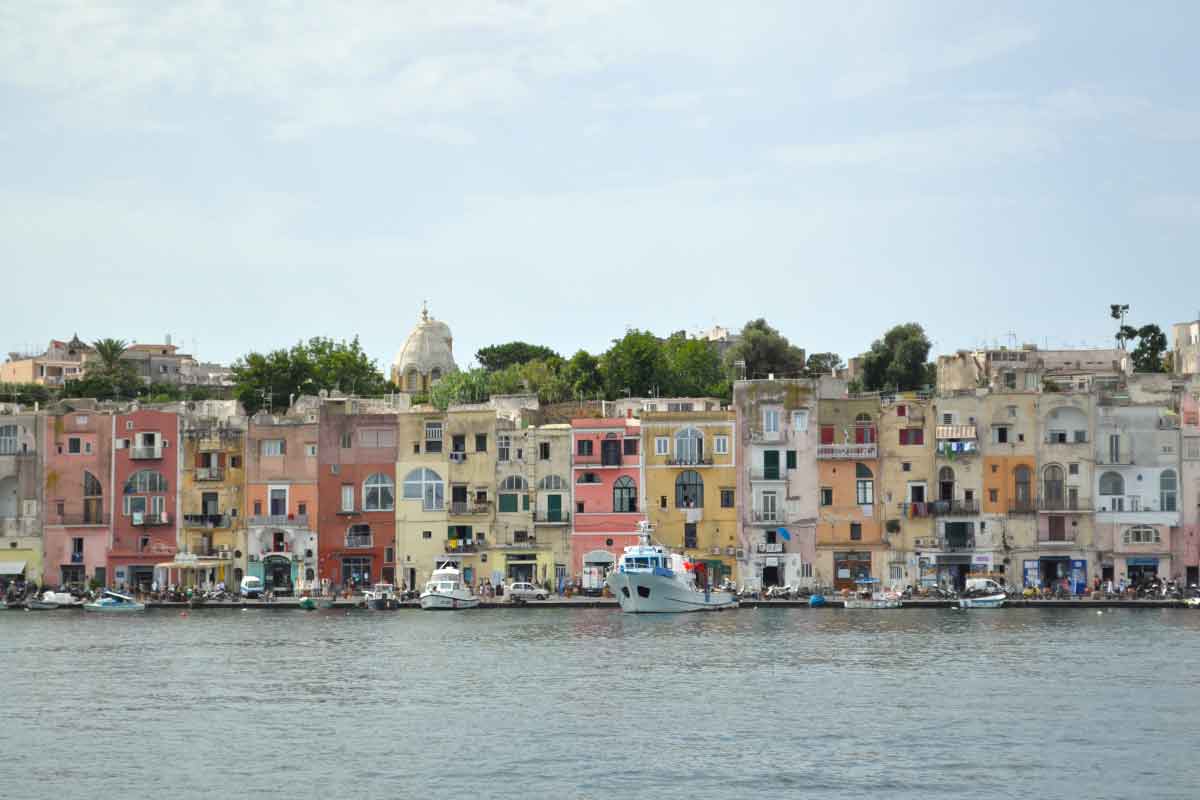 You can also find a few small beaches, they get pretty busy during the summer but perfect if you want to escape the city's heat by diving into the blue sea. The most famous beach is called 'Mappatella', for other beaches, you can move towards the Posillipo area.
During your walk you'll also spot the Castel dell'Ovo, you can visit the exteriors for free and take from here stunning pictures of the gulf.
There are some lovely (a bit expensive compared to others in the city center) restaurants and bars where you can stop for lunch or dinner. You can also find hotels facing the sea if your only desire is to wake up in Naples with the sea view.
To go hiking on the Vesuvius
Another reason why Naples is worth visiting is the volcano Vesuvius, one of the oldest volcanos in the world, and luckily, today, a dormant one!
There's no need to say that Naples with the view over this volcano wouldn't be as beautiful because you can literally see from any point around the city.
If you like the idea of spending a day outdoors and hiking, then you can easily get to Mt. Vesuvius from Naples. You can either plan an excursion by yourself and book transportation to get there or join this guided tour which leaves from Naples.
Either way, you can explore this volcano following various paths of different difficulty levels. For a day trip to the volcano, we recommend wearing comfy trainers, sporty clothes, sunglasses and a refillable water bottle to keep you hydrated along the way.
For the pizza
You can't say you've been to Naples and no have tried it's pizza. The pizza as we know it today, dates back to the year 1889 when the king and queen of Italy Umberto I and Margherita visited Naples.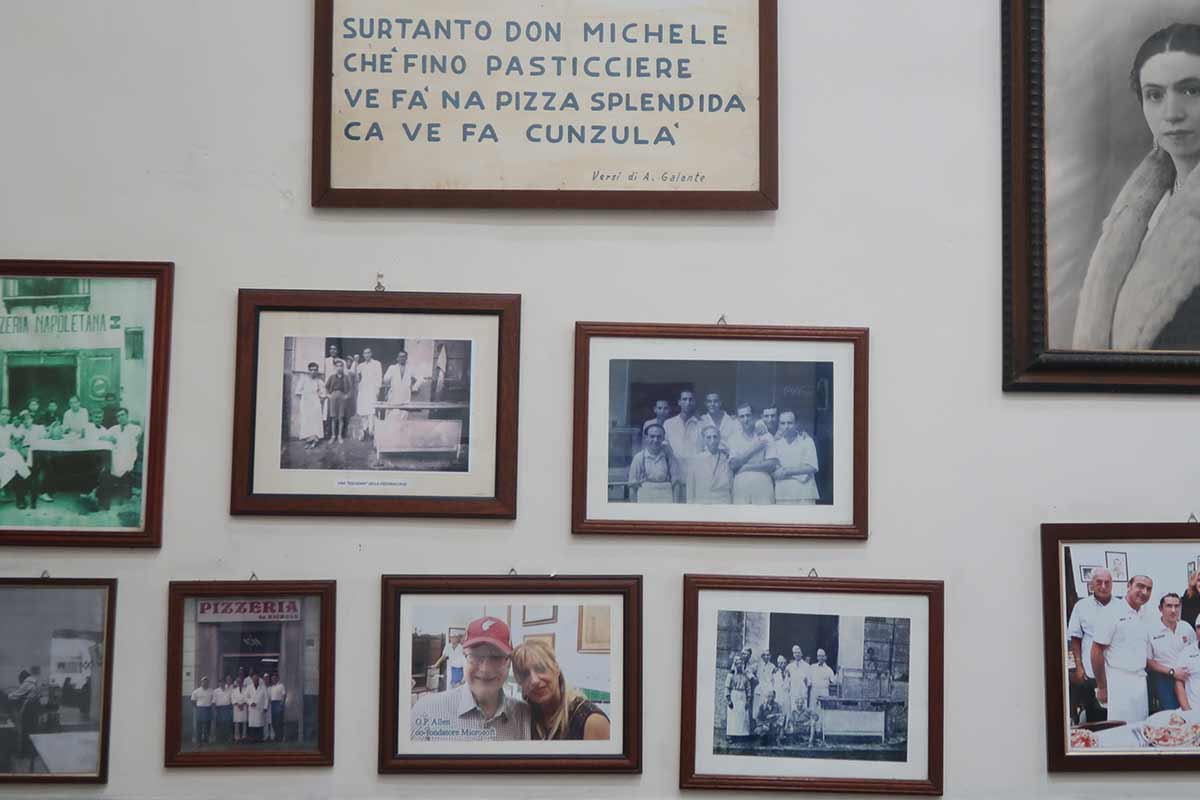 In fact, it was actually the best pizzaiolo of that time who named the pizza after the queen Margherita.
The toppings used were (and still are) fresh tomato sauce, mozzarella, olive oil and basil leaves. The colors of 3 ingredients also recall the Italian flag colors.
The rest is history!
Today there are many very good pizzerias where you can eat the original pizza, where old recipes have been passed from generation to generation.
Among the best places to eat pizza: L'Antica Pizzeria Da Michele, Sorbillo, Starita, Antica Pizzeria di Matteo, Pizzeria Concettina ai Tre Santi.
Learn all the secrets behind its preparation by joining a pizza-making class.
The class is the perfect time to understand how to prepare the pizza dough and learn the best ingredients to use.
For the Neapolitan cuisine
Even if Naples is famous for its pizza, it's certainly not the only reason why Naples is worth visiting. Neapolitan cuisine has a very long history that dates back to the Greco-Roman period.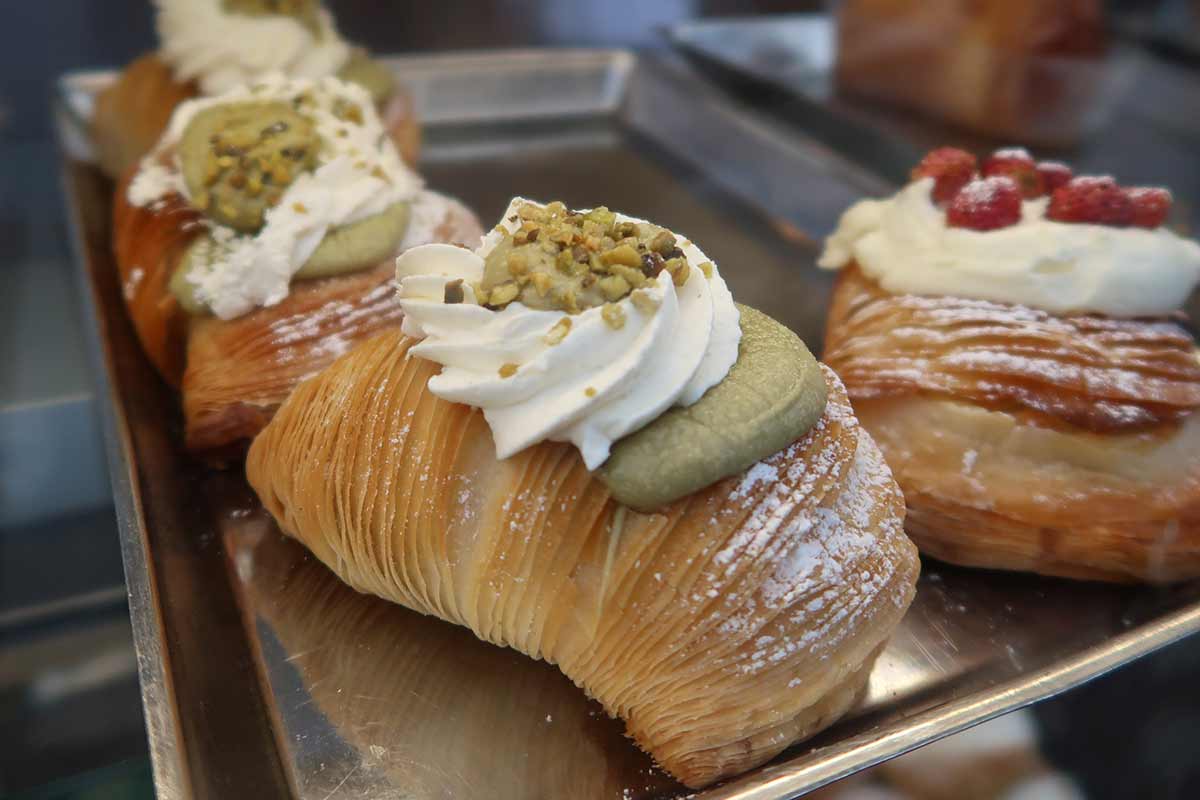 What makes Neapolitan cuisine unique is the number of dishes, from the poor quality ones to the ones prepared with the finest ingredients. There are appetizers and desserts, meat and fish-based recipes, but also many dishes prepared using vegetables in a creative way.
However, this cuisine couldn't exist without excellent raw and fresh ingredients.
To name a few important ones: buffalo mozzarella, mozzarella fior di latte, homemade pasta, Vesuvius cherry tomatoes, friarielli (local broccoli), courgettes, aubergines, but also crustaceans, molluscs, oily fish and meat.
Naples is also very popular for its street food! You can actually join a street food tour with local guides, and try the 'pizza a portafoglio', the unbelievably scrumptious fried pizza and the creamy and crunchy sfogliatelle all in one day.
To visit the archipelago's islands
The Neapolitan archipelago is composed of 5 islands: Ischia, Procida, Capri, Nisida and Vivara.
The first 3 are the most famous ones that most visitors decide to explore during their stay in Naples. If you're spending a long weekend or a week in Naples, we definitely recommend visiting at least one of these beautiful islands.
You just need to get a ferry from the Naple's port and be there in less than an hour! You can visit Capri which is the most fascinating islands of all, popular among VIPs and for its iconic 'piazzetta' appearing on old Italian movies.
Or, you can choose to go to Ischia instead if you want to relax and spend a day on the beach (avoid August thought as it get way too busy).
It's worth joining a boat tour to Procida if you're looking for a more intimate experience, considering that this island is less touristic but equally as beautiful with all its natural landscapes.
To visit Pompeii and the Amalfi Coast
Among the reasons why Naples is worth visiting is the fact you can easily reach it by car, train or bus from places like the site of Pompeii, Sorrento and the Amalfi Coast.
Pompeii is one of those places you should visit at least once in your life. You can walk around the remains of the ancient Roman city that was destroyed by the volcano Vesuvius in the year 79 AD.
With this Pompeii tour you'll skip-the-line at the entrance and explore the excavations accompanied by an archeologist.
The Amalfi Coast is located between the provinces of Naples and Salerno, dotted by quaint villages perched on the coast and lemon groves facing the sea.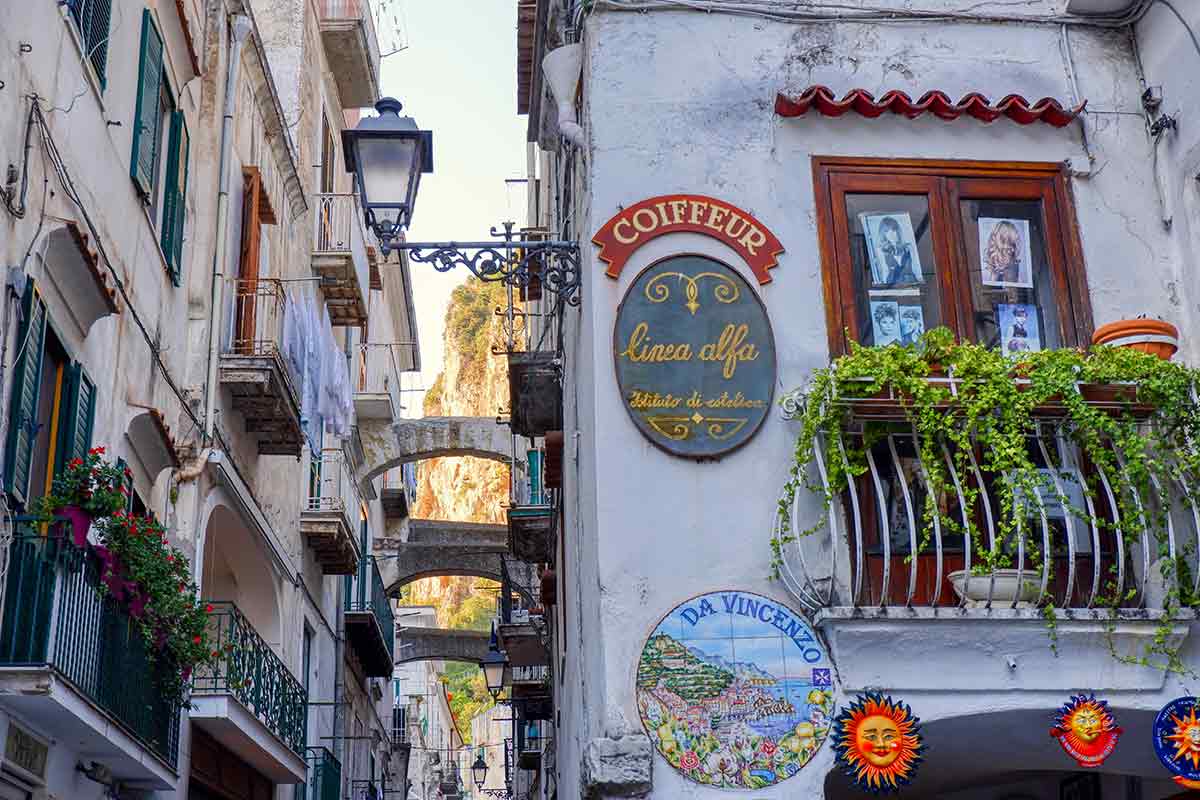 You can either join a day trip from Naples to the Amalfi Coast or get there by public transport or by hiring a car when you arrive. On the Amalfi Coast there are many activities you can do some of which include: go on a boat trip, go snorkeling, relax at the beach and visit the small villages.
Is Naples worth visiting?
So, is Naples worth visiting? We believe that it really is! Naples is a city with such a vast offer of things to see and activities to do that you'll never get bored.
Remember that Naples is also a perfect starting point for exploring the rest of the Campania region, in particular the islands, Pompeii and the Amalfi Coast.
Before you think about leaving Naples, why don't you get to know the city by following our 2 days in Naples itinerary so you don't miss the best attractions?
---
Dear responsible traveler: This post may contain affiliate links, which means, if you click through and make a purchase, book a tour or a hotel, we may earn a small commission. This is at no additional cost to you. Your support means a lot and helps us to maintain the quality of this site.