Are you thinking about visiting Italy in March?
As you may have heard, in Italy, March is the month of the year when the air turns crisp and the temperatures rise significantly.
Weather throughout the country is generally pleasant and with an increasing number of sunny days on the horizon, Italy in March is the perfect place to be!
Italy in March
Whether you're thinking of visiting for a short weekend break or venturing out on an Italian road trip, just know that you'll be visiting Italy when the tourist crowds are yet to have arrived and when accommodation is even more affordable.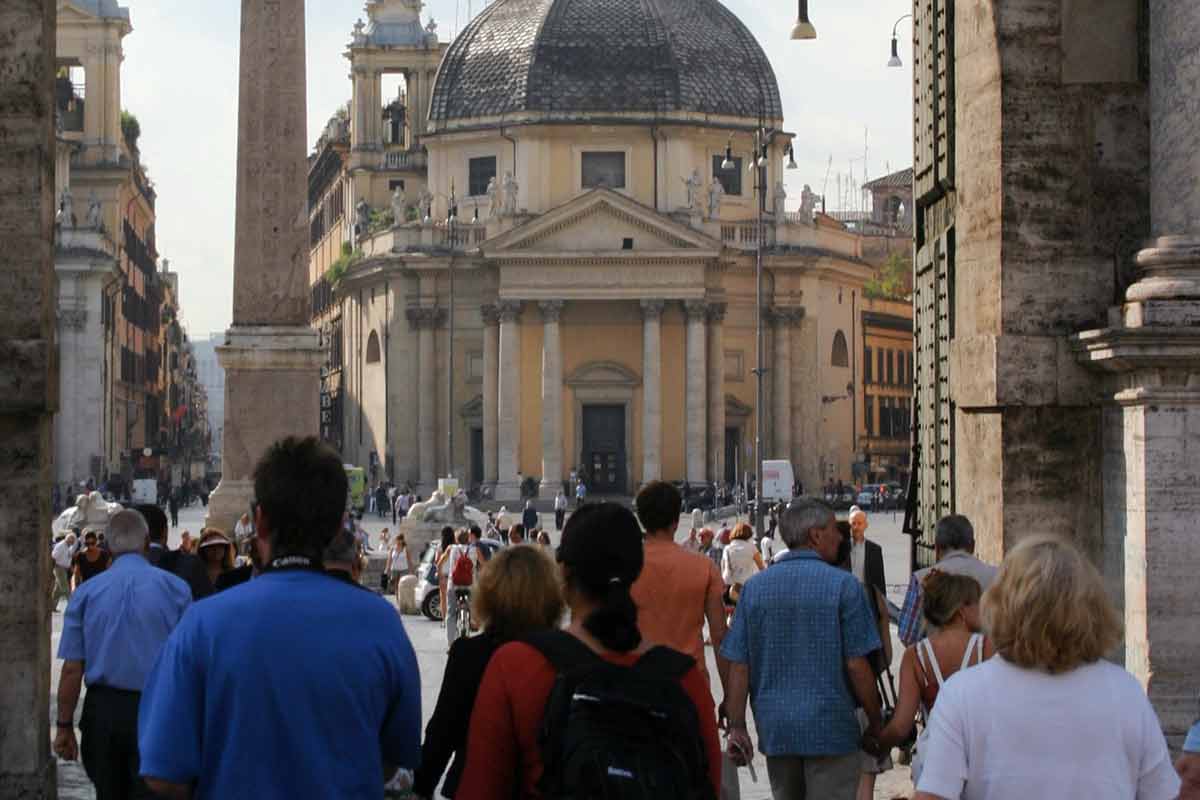 As you probably already know Italy is known for many things (not just Pizza and Pasta like many people imagine) and there is no better place to visit in Europe when you want to experience a wide variety of food and delicacies.
So put on a light coat, a pair of sunglasses and comfortable shoes: starting from north to south, let's explore the best places to visit in March in Italy!
Is Italy worth visiting in March?
There are a plethora of reasons to visit Italy in March. The country is full of old villages and big cities worth exploring as well as some of the most beautiful countryside and coastlines that you can find in Europe.
So let's start this inspirational travel guide by looking at a few of our reasons why you should be around this part of the world during the month of March.
Even though spring doesn't start until the end of March, we can safely say that winter can be considered a thing of the past. Temperatures go significantly up but at the same time, it won't still be too hot. These are the optimal weather conditions to visit the country without suffering from the summer's heat.
Flights and accommodation prices are even more affordable. March is not the most popular month to travel to Italy and for this reason, you can find great deals if you book a few months in advance, as we usually recommend doing.
Spring is the perfect time of the year to move around Italy as the weather is pleasant and the amount of things to see and do is endless! There's no better time to organize a road trip or hop on the train and travel to different cities. We got you covered in our practical travel itinerary that covers 2 weeks in Italy and is perfect to follow if using public transport.
We believe that for the 3 reasons above, Italy in March is just a great time to explore the country and make the most of its beautiful landscapes and cities.
Italy in March weather 2023
March in Italy is a cold month even if temperatures are slightly increasing all over the country, the average temperature remains at 15 °C.
Expect to find rainy days too, so it's a good idea to carry a small umbrella and a good rain jacket to protect yourself from the elements when walking around.
It's not yet the best time to go to the beach if you're thinking about visiting coastal towns, but it's ideal to go sightseeing, go on excursions and visit museums or art galleries.
Since the weather is unstable, be sure to check the forecast before your trip and include both outdoor and indoor activities in your itinerary.
In March, we advise getting dressed in layers so you can easily add or remove clothes based on the temperatures you encounter.
Since you'll be spending most of your time visiting attractions, wear comfortable shoes like sneakers or boots. You don't need to carry wool clothing, but warm cotton is highly recommended.
Things to do in Italy in March
Let's now take a look at the things to do in Italy in March, by starting with some of the most iconic places which are on the bucket list of many!
Venice in March
March in Venice is the ideal time to visit the city of canals and bridges and explore its invaluable artistic and architectural heritage. Finally, winter is gone, and the city seems to come to a new life.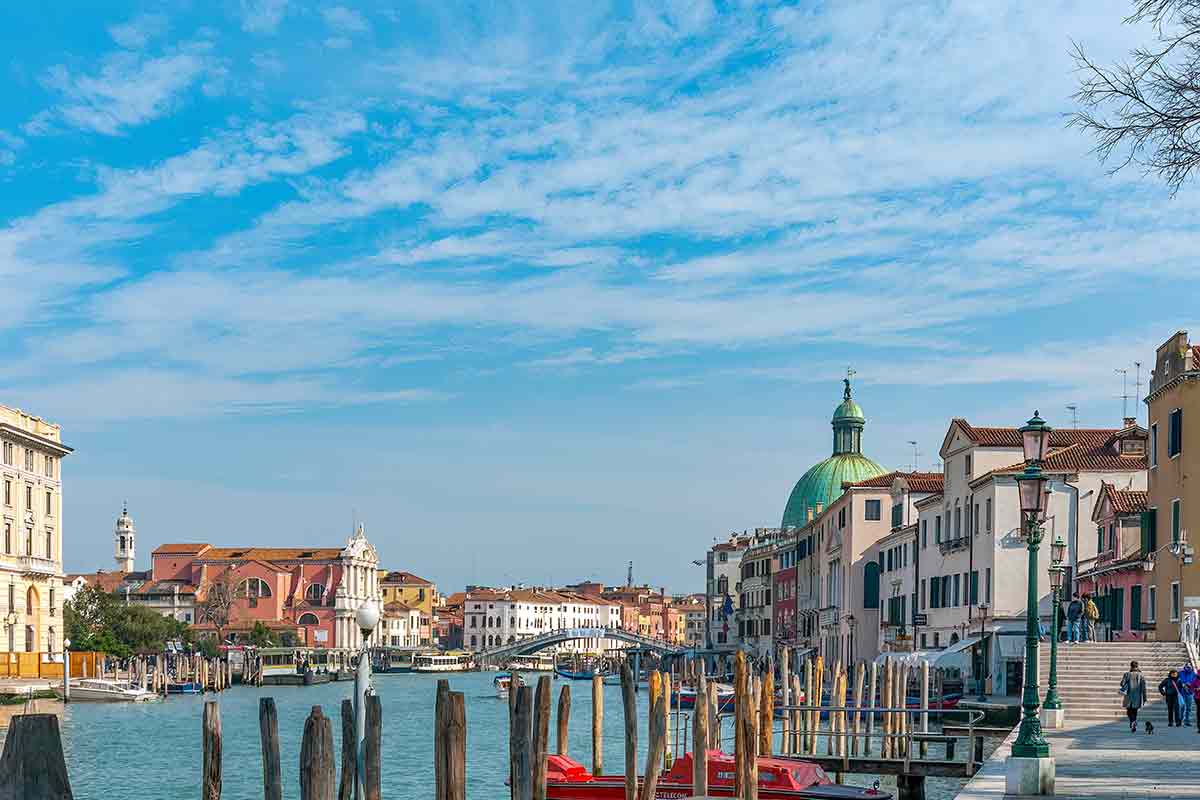 Every year can change, but normally during this month the Carnival is celebrated. There's no better time to be in Venice to see masks and costumes around the streets and piazzas.
With the nice weather, it's great to visit the main attractions such as St. Mark's Square, the Doge's Palace and Rialto Bridge as well as go on a gondola ride and admire the colors of the city from the Grand Canal.
There might be a chance of encountering the high tide and one or two rainy days, but it shouldn't stop you to visit Venice in March.
In March, Venice's New Year (Capodanno Veneziano) is also celebrated on the 1st of March, Women's Day on the 8th of March with the Regatta delle Donne and, depending on the year, even Easter.
Since temperatures are around 15 °C, if you're spending more than 2 days in Venice, we recommend visiting the Venetian Lagoon and other islands such as Murano, Burano and Torcello for the most fantastic experience possible.
Rome in March
Early spring is the perfect time to be in Rome, Italy's capital city, also called the 'Eternal City' for the immense historical heritage that the city counts on.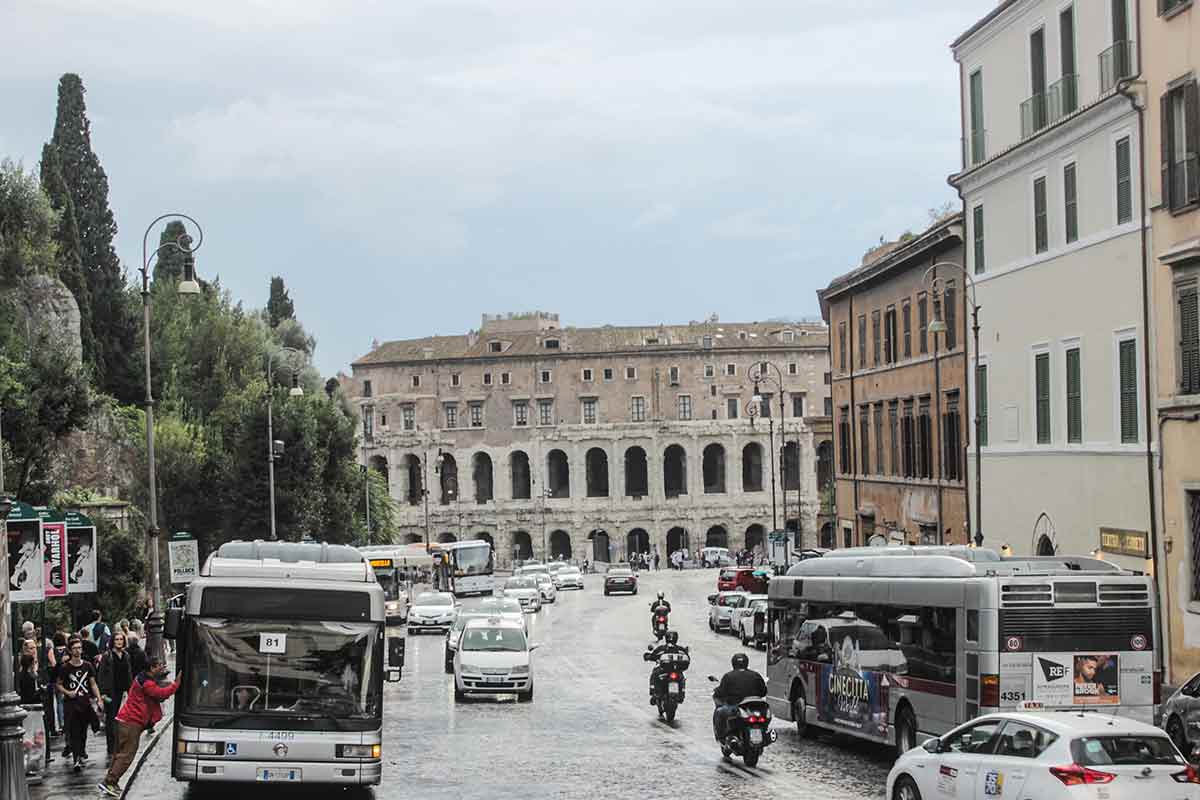 If you've never been to Italy before, then Rome is a must-see destination for first time visitors, with a thousand attractions and hidden gems worth discovering. If you're in Rome in March expect to find an average temperature of 16 °C, and some days with a peak of 22 °C.
This is the perfect weather to walk around its streets, wonderful piazzas and neighborhoods. Take your time to admire landmarks such as the Colosseum and Roman Forums, the Pantheon and the Trevi Fountain, just to name a few (and book your tickets in advance to avoid long entrance queues).
In March, you can also celebrate Women's Day, like the rest of Italy does, to commemorate the death of Julius Cesar on the 15th of March and see the Spanish Steps in Piazza di Spagna covered with colorful flowers in bloom!
If traveling with family, it's worth knowing that on the 19th of March, St. Joseph is celebrated which corresponds with Father's Day in most Catholic countries. So there's no better time to go out for an authentic Roman dinner in the Trastevere quarter and celebrate.
Amalfi Coast in March
Traveling to the Amalfi Coast in March is a good idea if you want to avoid the big crowds taking over the streets and beaches of this wonderful coastal area in the south of Italy.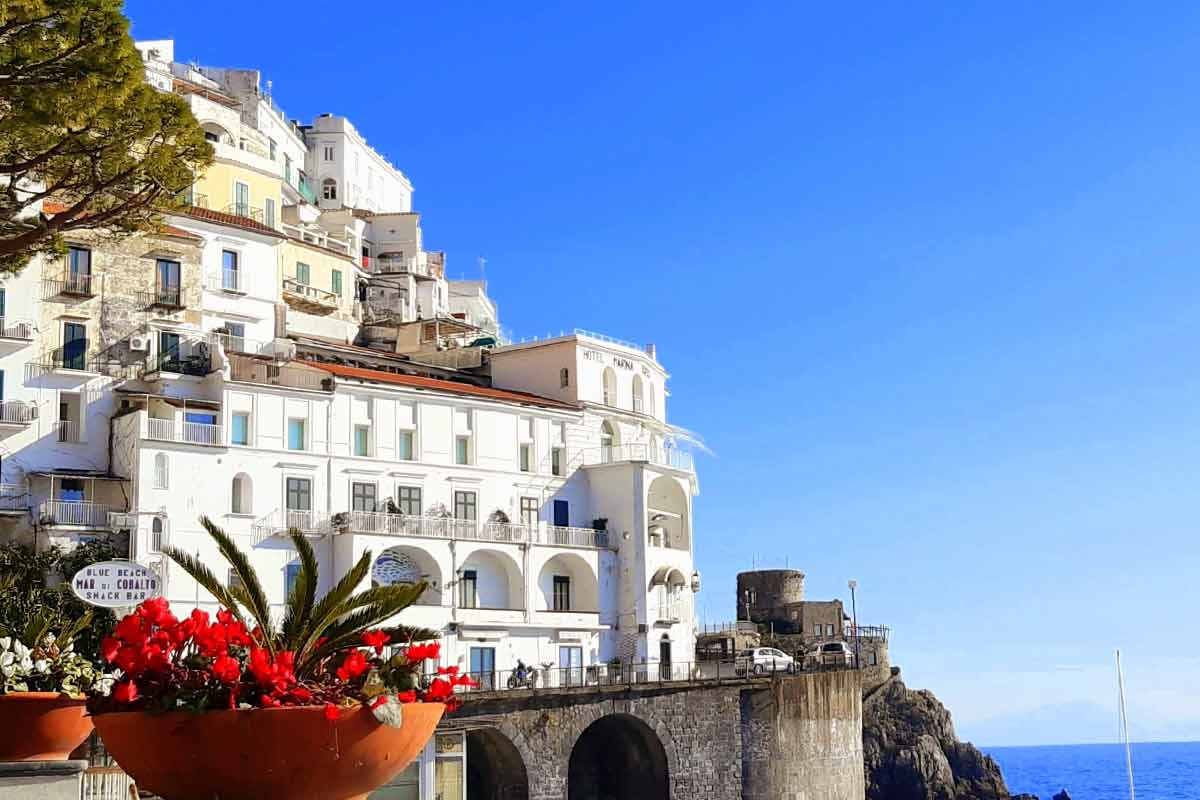 Temperatures are around 16 °C which is just perfect to spend time exploring the towns, go hiking on the Path of the Gods (one of the most beautiful hiking trails in Italy) and plan day trips to close by destinations such as Sorrento, Pompeii and Naples.
March is still not a good time to go to the beach, go snorkeling or practice water sports, but you can still go on boat trips around the area or to the popular island of Capri while here.
Accommodation is very affordable, but be aware that many hotels and restaurants undergo renovation work during this time to get ready for the busy summer season.
If you're in Positano or Amalfi, hop on a bus or hire a car or scooter and visit other villages of the Amalfi Coast. We recommend visiting Ravello, Cetara and Vietri sul Mare.
Wherever you'll be on the Amalfi Coast, you can indulge in the delicious local cuisine and try the exquisite limoncello, a liqueur prepared with fresh lemons.
Florence in March
The 'cradle of Renaissance' is what people called Florence in the past. That's because of its ancient history, and its artistic and architectural gems, this Italian city is one of those destinations that you have to visit at least once in your life.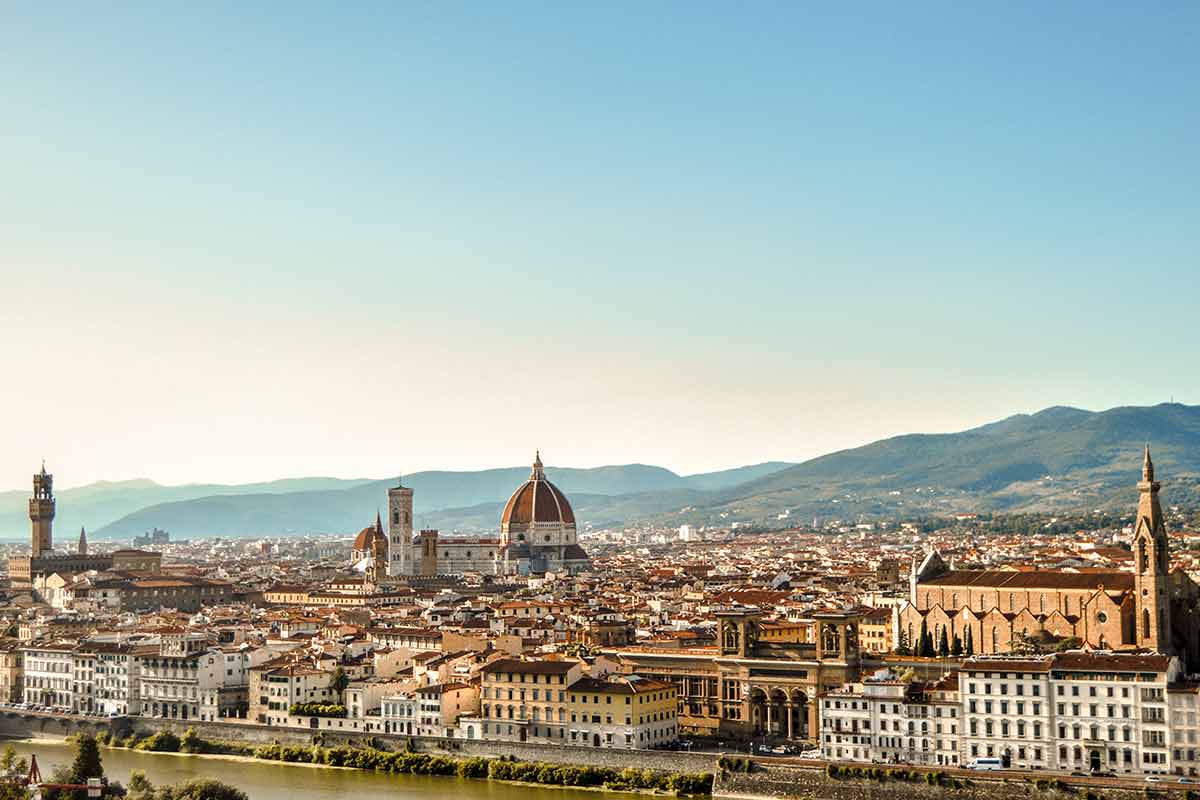 Florence in March is the ideal time to wander around its beautiful cobblestoned streets, stare in front of the Duomo and the David by Michelangelo and visit its incredible museums, and more specifically the Accademia and Uffizi Galleries.
During Father's Day in Florence, you should absolutely try the famous Zeppole di San Giuseppe, a lovely creamy pastry, traditionally prepared for this occasion. On the 25th of March, you can celebrate the Florentine New's Year which corresponds with the start of spring (more or less) .
If you love chocolate and you're here during the first days of the month, it's worth going to the Chocolate Fair that takes place in Piazza Santa Croce.
With the rise in temperature it is also a great time to walk around the Giardini dei Boboli, not far from the city center and go for long walks along the Arno river.
In the case that you decide to spend more than 2 days in Florence, then why don't you go and explore the wonderful Tuscan countryside? You could also cover Pisa, Siena and San Gimignano in one day if you plan your time wisely.
Naples in March
Naples, one of the most important cities in the south of Italy and of course, pizza's motherland. Naples is just a great city to visit in March for so many reasons.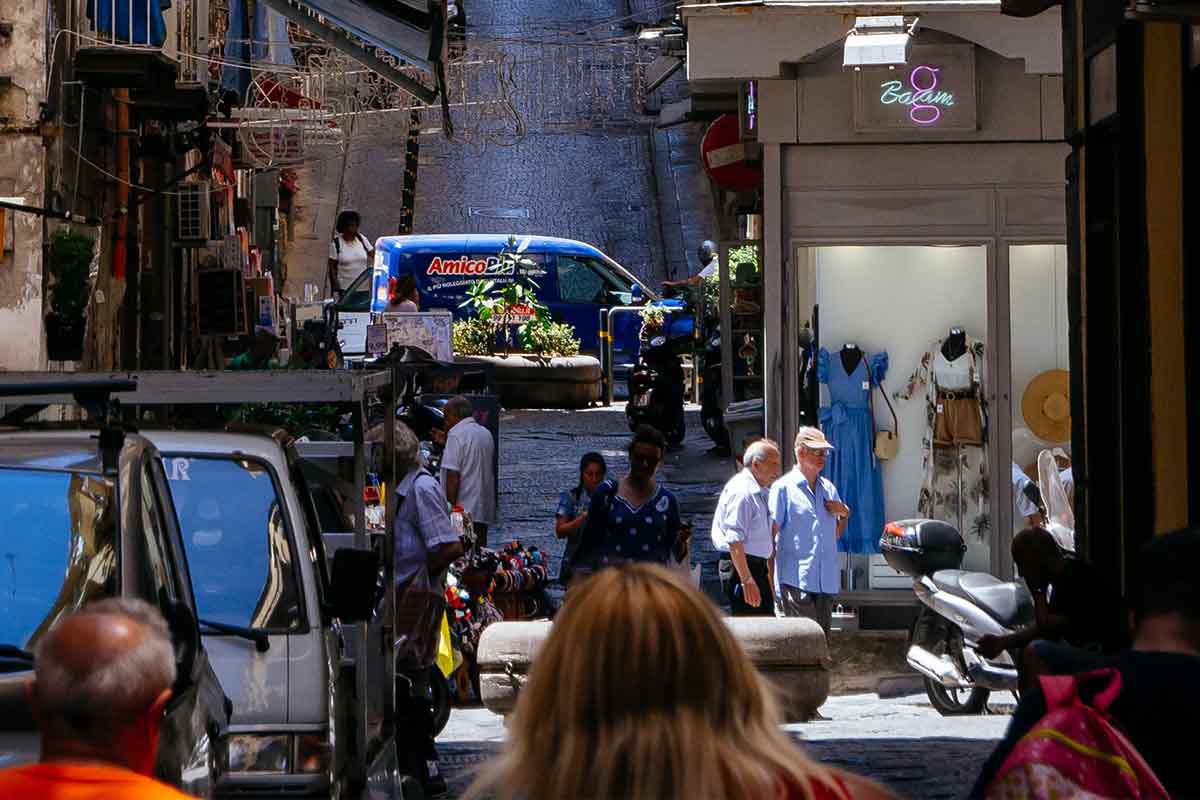 Temperatures during this month can easily reach 17 °C, and there is less chance of rainy days compared to the north of Italy.
This means Naples is worth visiting for its enjoyable weather perfect to explore the city on foot, walk down Spaccanapoli (the street dividing the city into two) where you can stop for a pizza or a sample of other traditional Neapolitan street foods.
Since March is not considered as the high season, you'll most certainly find cheap accommodation in and around the city center and (almost) zero queues to visit the main attractions.
Make sure you visit the Cappella di San Severo with the statue of the Veiled Christ, the Santa Chiara cloister, Piazza Plebiscito and the Umberto I Gallery. From the Caracciolo promenade you can admire the Gulf of Naples and the volcano Vesuvius.
Another great panoramic spot to see the entire gulf is the Castel dell'Ovo. Depending on how many days in Naples you'll spend, you also plan one or more day trips.
We really recommend visiting the archaeological site of Pompeii, spend a day in Sorrento or the Amalfi Coast or visit the islands of Ischia, Procida and Capri.
Milan in March
Milan is the fashion capital city and the second-largest metropolis after Rome. If you're thinking about visiting Milan in March, then there's no better time to go!
Temperature rise to 15 °C during this month which is ideal for strolling around the city centre and visiting the main landmarks. Check out the stunning Duomo di Milano, the Vittorio Emanuele II Gallery and the Sforzesco Castle.
There's no better time of the year to go on a nice walk along the Navigli or inside the Sempione Park and make the most of the nice weather.
On a rainy day, we recommend visiting some iconic museums such as the Museo del Novecento, the Pinacoteca di Brera and check out The Last Supper painting by Leonardo da Vinci inside the Santa Maria delle Grazie church.
Go window-shopping, or on a shopping-spree if you're traveling with a high budget, in the fashion district called Quadrilatero della Moda and indulge in the aperitivo ritual with a nice Aperol Spritz, since Milan claims to be the best place in Italy to try this experience.
If you're staying in Milan for more than 2 days, then you can also visit nearby towns such as Mantua or Parma or visit the Lake Como.
Palermo in March
Palermo in Sicily is the southernmost big city in Italy and counts on a Mediterranean climate and in March temperatures can go up to 17 °C.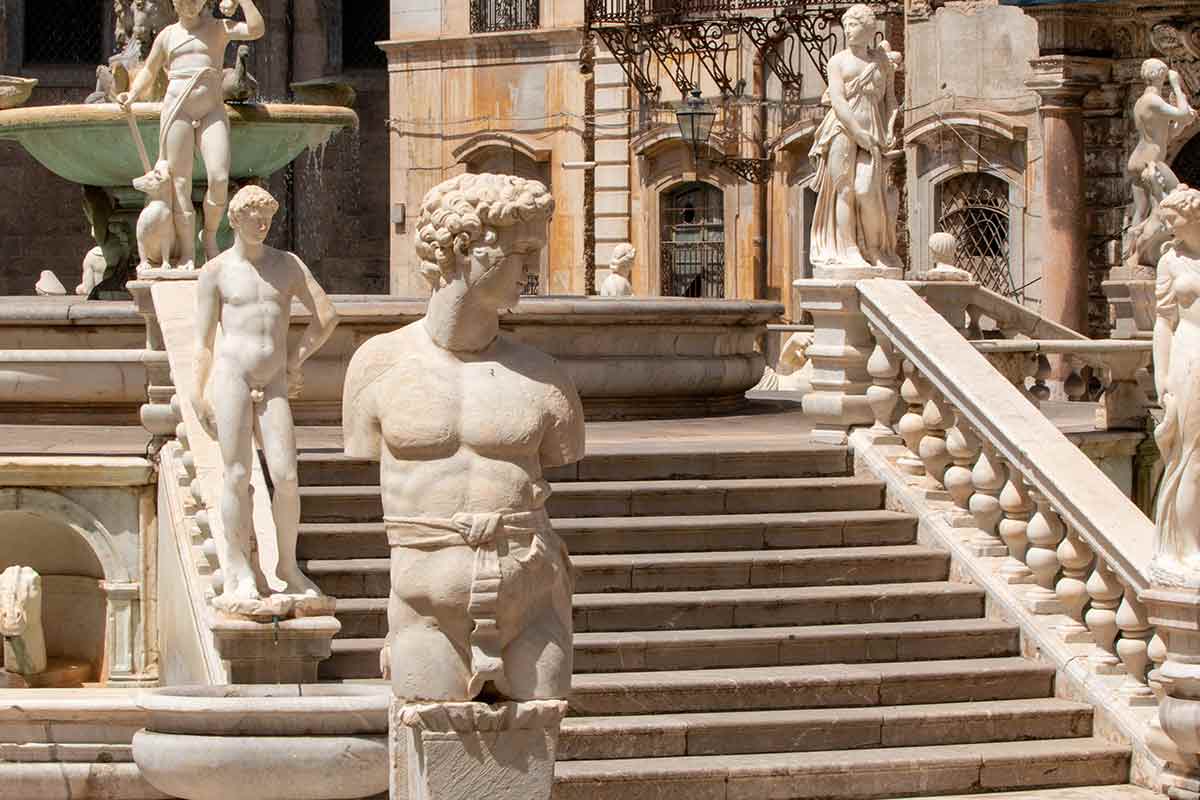 This pleasant climate is great for visiting the city's beautiful artistic and architectural treasures learn more about its ancient past.
Sicilian food is considered one of the best in the country, so why don't make the most of the enjoyable weather by joining this street food and history walking tour while you're here?
During your walk, you'll have the chance to visit Piazza Beati Paoli, the Cathedral, the Baroque square of Quattro Canti and the Pretoria fountain with a stop at the Capo Market.
Palermo faces the homonymous gulf and if the days are sunny and warm, you can spend some time at the beach Mondello, where locals love to hang out.
During this month, you can also visit nearby towns like the picturesque Cefalù and Monreale or go to the Valley of Temples in Agrigento and visit one of the most important ancient Greek archaeological sites in the world.
Italy in March
As you can see Italy in March is a great place to explore. Whichever destination you're more inclined to visit, based on your personal preferences and interests, you'll find a pleasant weather in March more or less all around the country.
Temperatures are ideal to visit landmarks and the main attractions and to avoid most of the tourist crowds of the summer months.
You probably won't want to spend time on the beach or try any water sports yet, but you can plan day trips and excursions. Another positive note is in March prices for accommodation and flights are still not sky-high and this will allow you to save money.
So if Italy is on your list, and you weren't sure if March was a good time, now you can be reassured that it's a great choice.
While you're here, be sure to read some of our best sustainable travel tips to ensure your stay has the best possible impact on the local environment.
---
Dear responsible traveler: This post may contain affiliate links, which means, if you click through and make a purchase, book a tour or a hotel, we may earn a small commission. This is at no additional cost to you. Your support means a lot and helps us to maintain the quality of this site.