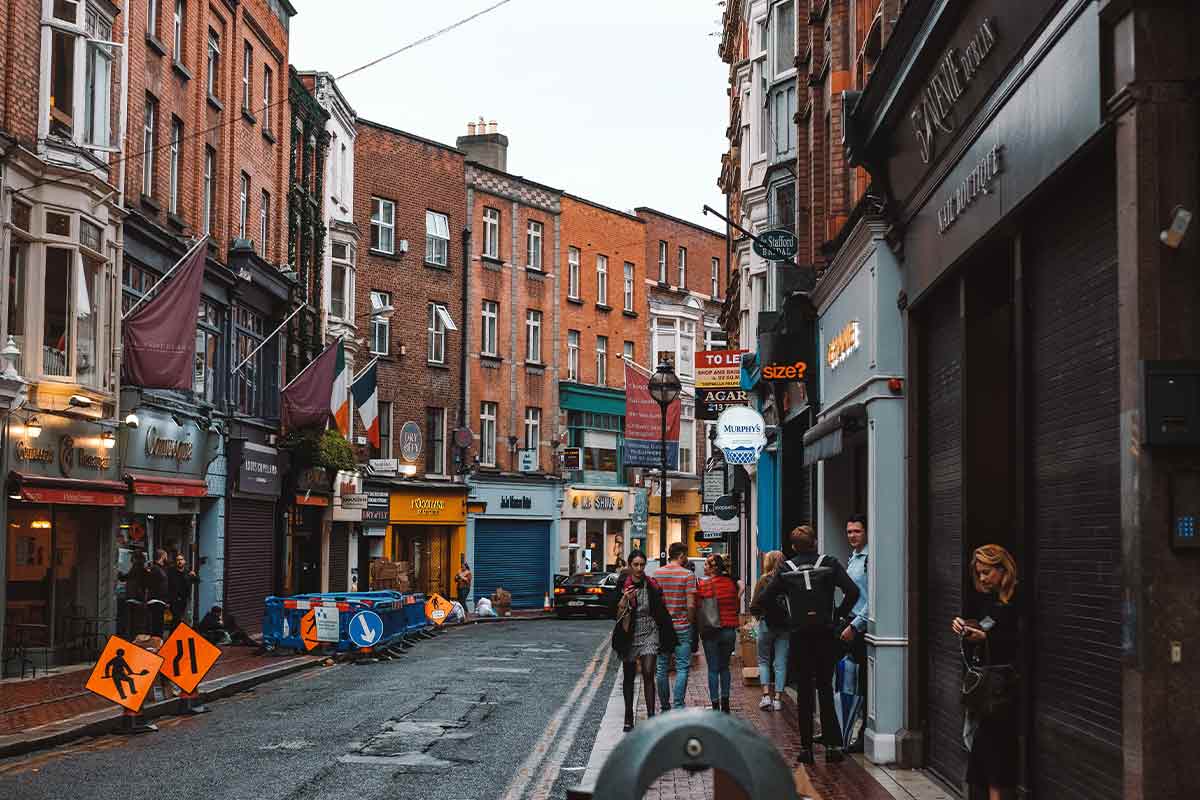 Is Dublin safe for new and unsophisticated travelers?
We don't know about you, but when we think of Ireland, it's difficult not to picture the rolling greenery, a little tiny old leprechaun, a pint of Guinness, and 'the Pale.'
Dublin is the iconic capital of the great Republic of Ireland, and it has its fair share of history. It's found on Ireland's east coast at the mouth of the River Liffey.
But is Dublin safe? Read this guide to learn more about the crime rate and how safe it is to move around the city as a new tourist and as a solo female traveler.
Is Dublin safe?
Dublin is known for its wealth of friendly people as it attracts people from all over the globe looking not only to experience Dublin's night life but its unique culture.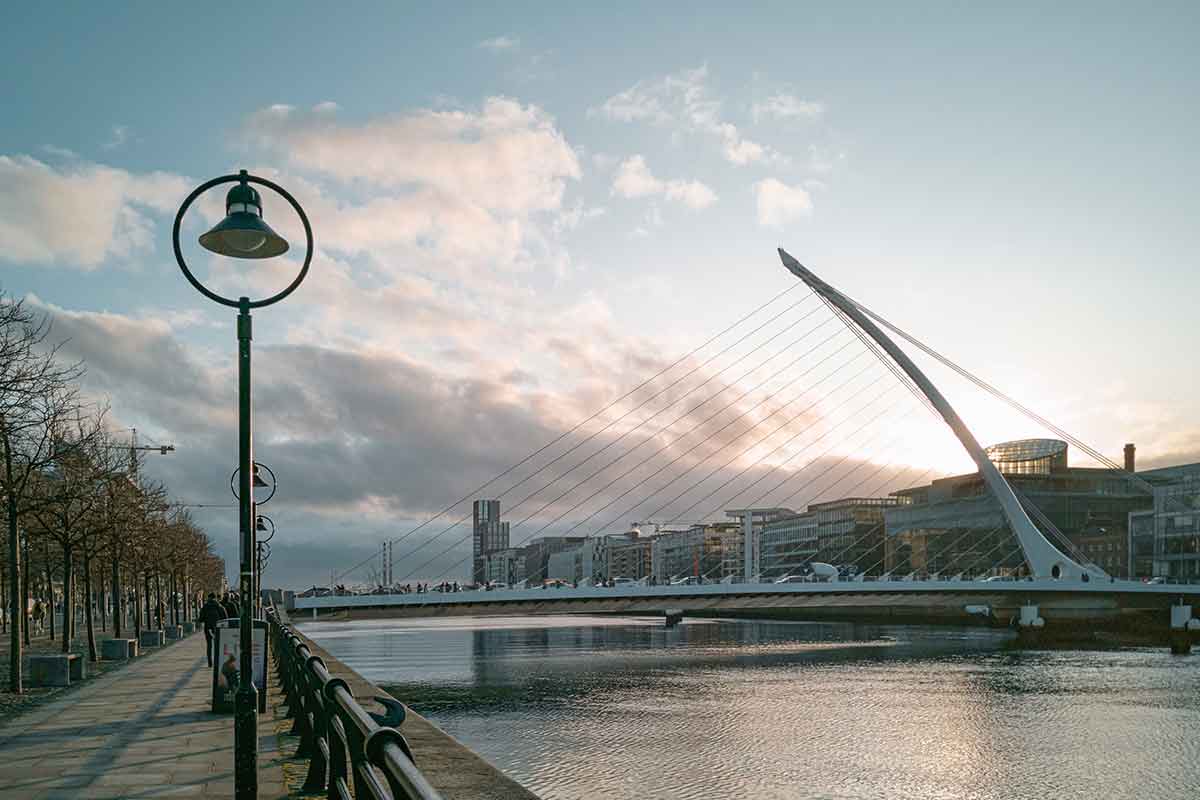 Even if you're not interested in all things Guinness, or want to spend your days sat in the cozy Irish pub atmosphere, you can visit areas that are outside of the center or even do one of the day trips to the Wicklow Mountains in Glendalough.
The reality is, Ireland can seem like the safest country in the world. However, this shouldn't mean you let your guard down when visiting Dublin.
How safe is Dublin?
The historic buildings include Dublin Castle, dating to the 13th century, and the imposing St Patrick's Cathedral founded way back in 1191.
For those not in the know, Dublin is already classed as a smart city and is going down the right path in becoming a sustainable city of the future.
Dublin is an interesting place when it comes to the question of safety.
On the one hand, it's just like any other major European city with petty crime problems, organized crime, and the highest chances of crime happening to visitors being pickpocketing or other petty crime.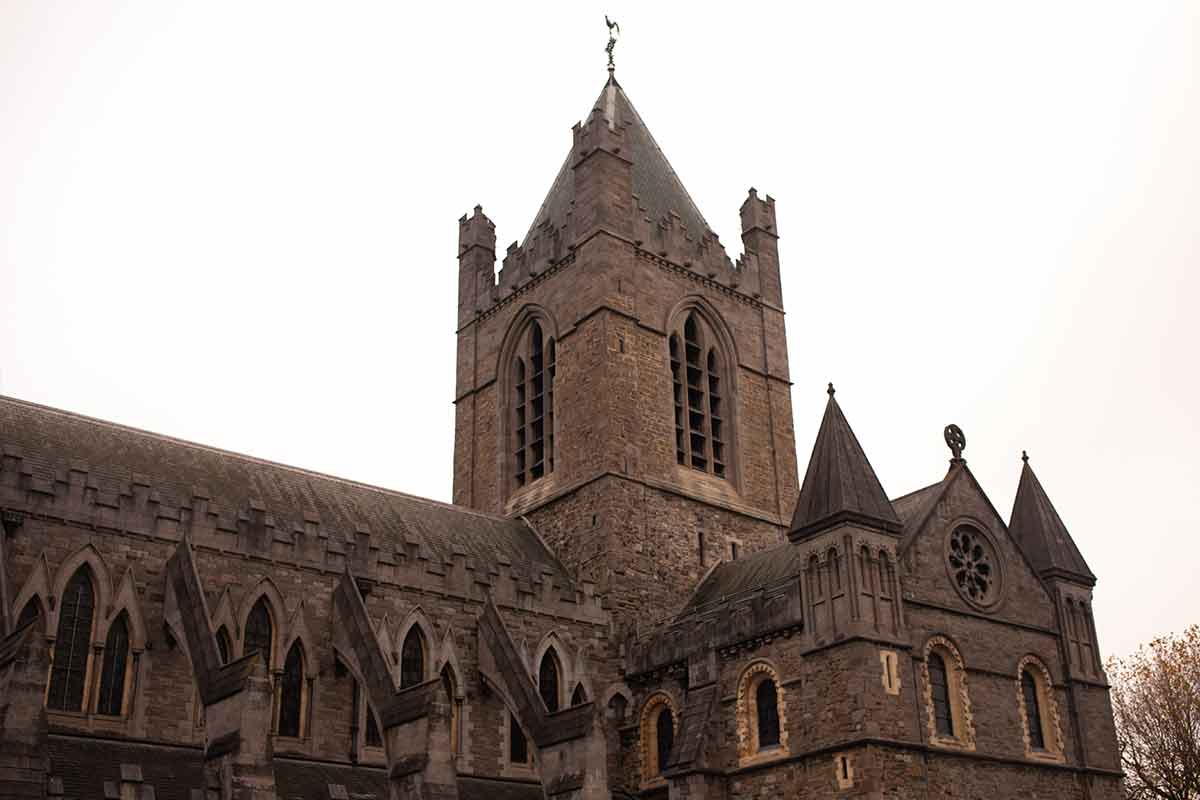 For safety, we like the a Pacsafe Metrosafe (or an equivalent style backpack) which is perfect for exploring cities like Dublin and helps conceal valuables.
However, it's seen by as one of the safest capitals in the world due to the fact that the population of Ireland is actually quite low, so crime is quite sparse nationally.
There are thousands of people, however, that live in the busy streets of Dublin and are in fact, criminals. In our opinion, Dublin is a very safe city because of just how many tourists visit here and the main touristy spots being normally very quiet.
If we had to criticize Dublin's tourism, we would say the drug problem in neighborhoods such as Ballymun and Ballyfermot is the main problem.
Dublin crime rate
The current U.S. Department of State Travel Advisory at the date of this report's publication assesses Ireland at Level 1, indicating travelers should exercise normal precautions.
The U.S. Department of State has assessed Dublin as being a MEDIUM-threat location for crime.
Visiting tourists are commonly victims of purse snatching or pickpocketing in high-traffic and tourist areas, but violent crimes against tourists are infrequent.
The intentional homicide rate of Ireland is lower than Austria, Germany, Denmark Australia, UK and Greece.
Is Dublin safe for tourists?
Yes, Dublin is a safe city to visit as a tourist even though certain areas do suffer from higher crime stats, such as drug misuse and other public order offenses.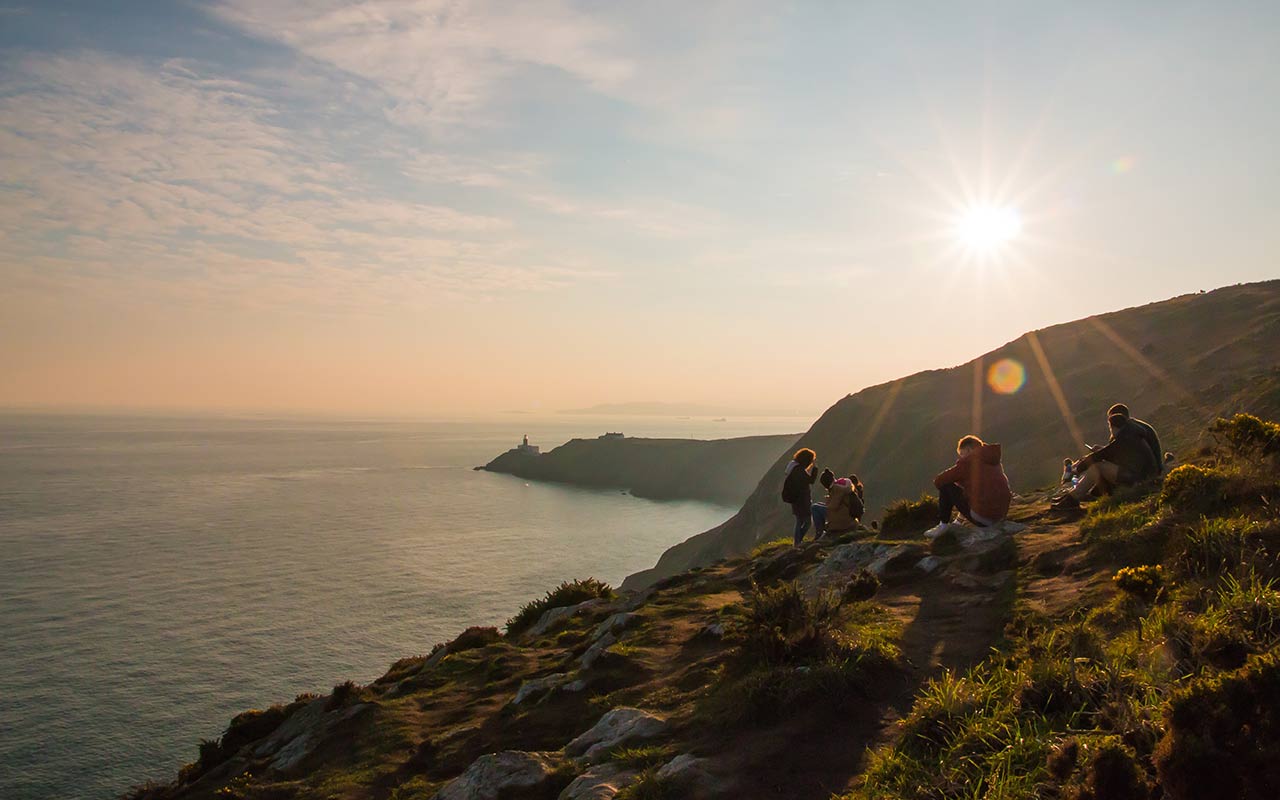 Aside from that, what else springs to mind when we think of pubs, gorgeous villages, castle ruins, and easy escapes into the countryside?
As any historic tour here will teach you, Dubliners and other Irish denominations, in general, tend to be more friendly than Americans or rural English people, and they tend to mind be welcoming and interested in other cultures.
Know for their passion and 'good behaviour', just look at some videos online of Irish football fans abroad, they love to have a joke and laugh about it!
Beyond that, Dublin is chock full of activities that are wonderful for solo travel: museums, long walks, photography, pubs, and window shopping.
As a tourist, one quick accommodation search online reveals that Riu Plaza: The Gresham is one of the most popular hotels in the city for first time visitors.
Is Dublin safe at night?
Yes, Dublin is safe at night but as for any other big city, it's recommended to stay alert at all times and avoid some areas. We advise you not to walk around poorly lit streets and in the Phoenix Park area at night.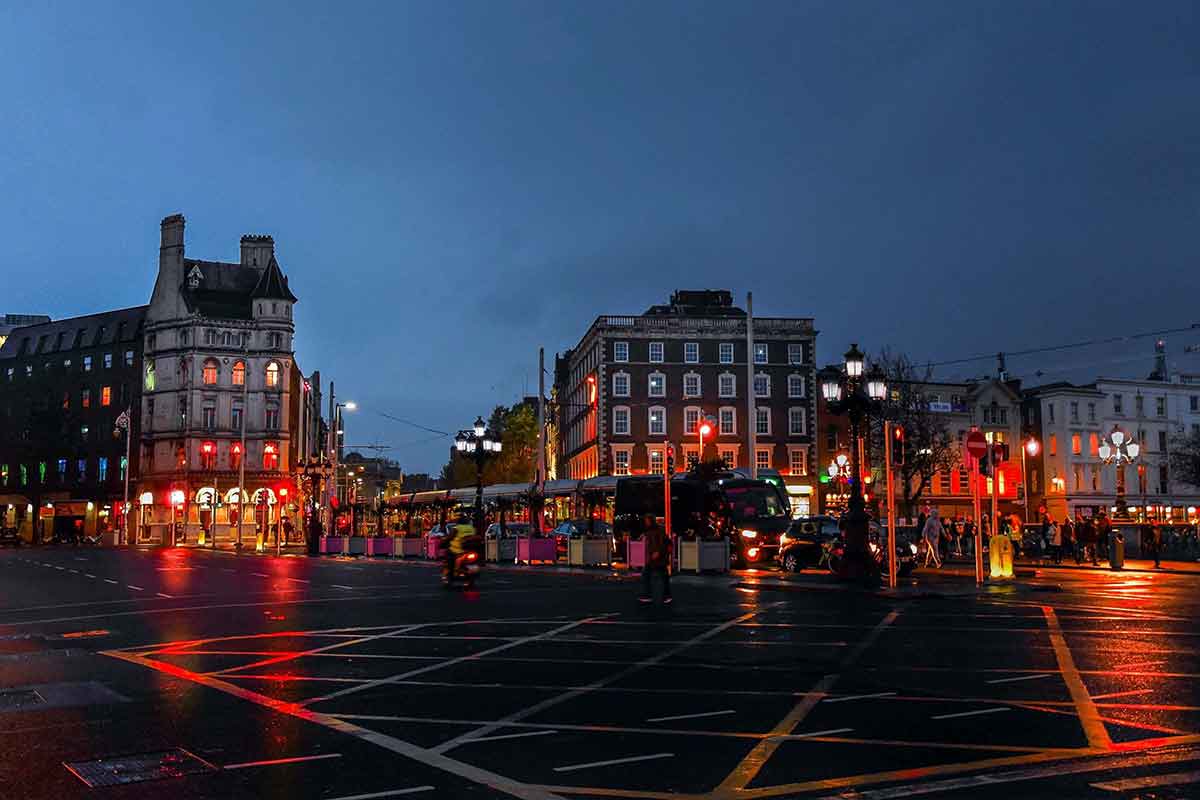 Be cautious and keep valuables safe when using public transport and in crowded areas such as O'Connell Street or Grafton Street. Pubs are open till 2.30 am and it's common to come across gangs and people impaired by alcohol consumption
This specifically can happen in The Coombe, south of Dublin. Stay away from these individuals, by changing streets if necessary.
Thomson Street leads to the Guinness factory. Avoid this street late at night, to not risk being harassed, robbed, or assaulted by drunk people.
Is Dublin safe to travel alone?
Yes, Dublin is safe to travel solo. You'll have no problems visiting the city during the day as long as you keep an eye on your personal belongings at all times.
The most crowded places like some tourist attractions and public transport is where petty thieves and bag snatchers move around, so be alert.
It's better to avoid exploring the city's streets late at night, and we recommend doing it with another person or as a group.
Stick to well-lit areas and avoid dark and isolated streets where gangs might target tourists. Check that there are other people around you, in case you need to ask for help. Knowing some Irish Slang will definitely work in your favor here.
Is Dublin safe for solo female travel?
Yes, Dublin is a great city to visit as a solo female traveler. Women can visit the city and feel safe at all times during the day, but we recommend avoiding some areas of the city late at night.
Parks, stations and pubs are not safe places to frequent after dark. People that frequent these places might be drunk or want to rob you.
For this reason, don't carry large amounts of cash and leave at your hotel your travel documents in a safe deposit box is provided. Stick to well-lit streets and where you can see other people around, in case you need urgent assistance.
Where to stay in Dublin
There are some incredible spots to stay when visiting Dublin, we will suggest two great recommendations that you can check out.
Portobello: is known as one of the most vibrant neighborhoods in Dublin! With a short walk 7-10 minutes from the city center, you'll find one of the prettiest areas.
Portobello is home to a host of independent coffee shops, bakeries, and some fine Middle-Eastern foods. There is the Grand canal walk you can do that gives you the opportunity to connect with nature too.
Smithfield: is an up-and-coming area that has undergone a regeneration over the recent years. Places such as Smithfield square (known for its lighthouse) are open to the public to experience the local culture (think markets and family-themed events ) and the nightlife scene.
While planning your stay in Dublin, be sure to check out The Hendrick Smithfield for a luxury/affordable stay with just a short walk away from everything.
Areas to avoid in Dublin?
We'll list some bad areas in Dublin to look out for below:
Avoid surrounding areas of Gardiner Street, Dorset Street and Thomas Street.
Temple Bar attracts many tourists, therefore many pickpockets: pay attention, especially on weekends. In general, be alert when hanging around bars and pubs as muggers might target you.
Mountjoy Square and Cork Street or outlying areas such as Finglas (North Dublin) or Tallaght (South Dublin).
In the city center, avoid Sheriff Street, known in the past for the heroin traffick, and today still affected by drug trafficking, crimes and antisocial activities.
Avoid Thomas Street late at night to not risk being assaulted or harassed.
Avoid The Coombe, a historical street located in the south, where young gangs hang around after dark and the risk of getting robbed is higher.
Dublin: Travel safety tips
Although Dublin isn't the most unsafe location in the world, it won't hurt to take some precautions before and during your stay to ensure that you stay safe.
Here are some travel safety tips to take with you:
Keep your bag close to you at cafes/restaurants, never place your bag in a retrievable position open for passers-by to grab.
Be aware of your surroundings when using public transport.
Walking around flashing expensive items and gadgets will attract attention from unwanted petty criminals.
See this EPIC guide on things to do in Dublin to make sure you have the best attractions and landmarks on your itinerary.
Don't show wads of cash when paying for stuff – control how much cash you carry around and use a hotel safe. Wearing a money belt may attract attention.
Carry a bag that proects your belonings in an inconspicuous manner, you'll find Pacsafe makes some great bags for this purpose.
Know the typical distraction techniques – pickpockets often work in groups and sometimes pretend to be collecting money for a charity.
Avoid homeless communities around large train stations – plus groups of people that sit around drinking.
Be sure to check out Jacobs Inn for a budget stay in a signature designed bed at it's award winning Irish hostel.
You can find some of the best party spots in Europe here but be careful with drink or drug-taking if you're a fan of the Dublin nightlife.
Best Time to Visit Dublin
Our trusted source with all things climate and travel is Travel US News.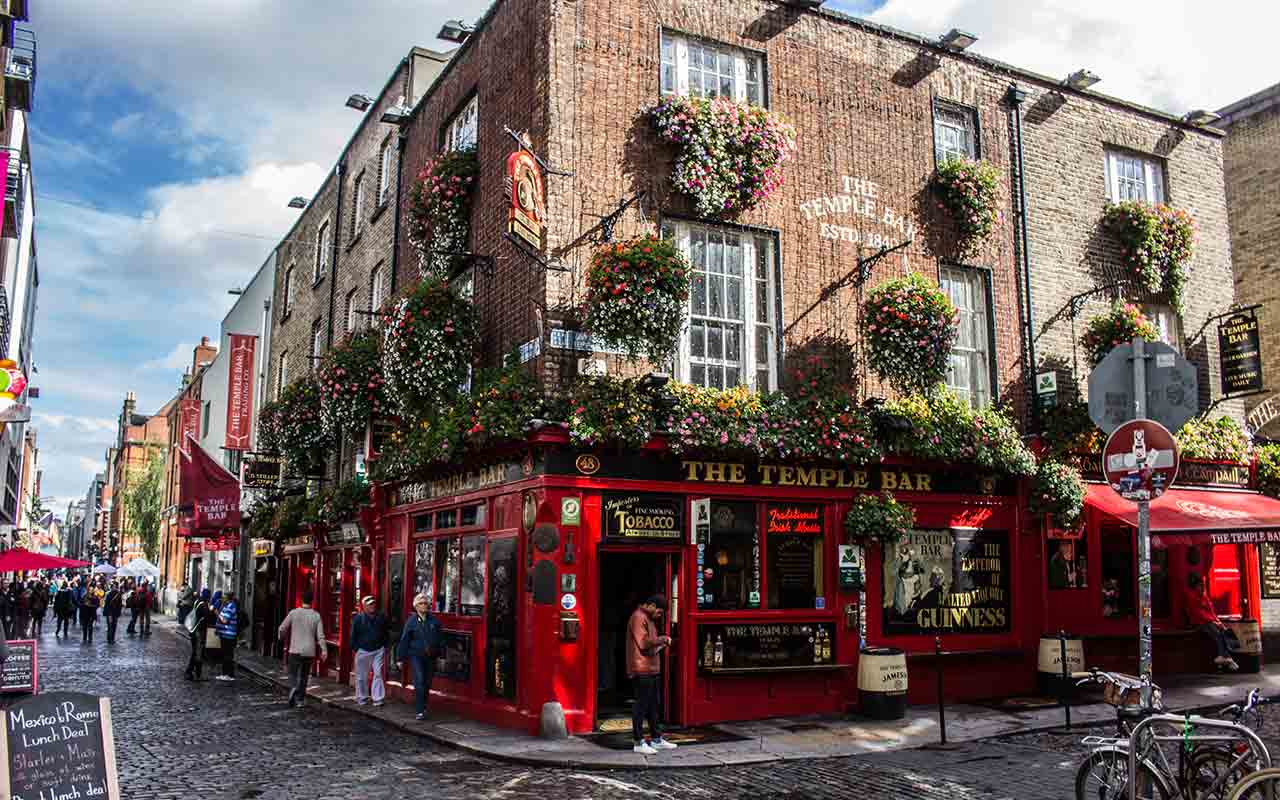 Here's what they say:
"The best time to visit Dublin is June through August when temperatures
are warm (for Ireland anyway) and festivals fill the streets. This also constitutes the most expensive time to visit, with high hotel rates and airfare prices. It's also the most crowded time of year. If you're looking for a deal and fewer tourists, come in the winter with your heaviest coat. Spring and fall offer a happy medium – moderate temperatures (again, for Ireland), crowds, and prices."
Here are some of the key events for this particular time period:
Bloomsday (June)
Taste of Dublin (June)
Dublin Irish Festival (July-August)
Big Grill BBQ & Craft Beer Festival (August)

Whatever the weather in Dublin, though, if you have time, you should definitely visit the home of Guinness and learn all about world-famous Irish Stout.

Is Dublin safe? Final Words

Turns out, Dublin is quite a safe place if you take the necessary measures.

Planning ahead will not only help you to save cash, but it will also make your trip stress-free, so make sure you don't become complacent.

Dublin has bar none, the best pubs and atmospheres in the world, so if you're visiting purely for getting cultural, no need to fear. Book your trip to Dublin today!

Also, while you're here, be sure to follow some of our best sustainable travel tips to ensure that your trip has the most positive impact on the local environment.

---

Dear responsible traveler: This post may contain affiliate links, which means, if you click through and make a purchase, book a tour or a hotel, we may earn a small commission. This is at no additional cost to you. Your support means a lot and helps us to maintain the quality of this site.