When comparing Copenhagen vs Stockholm, which city should you visit?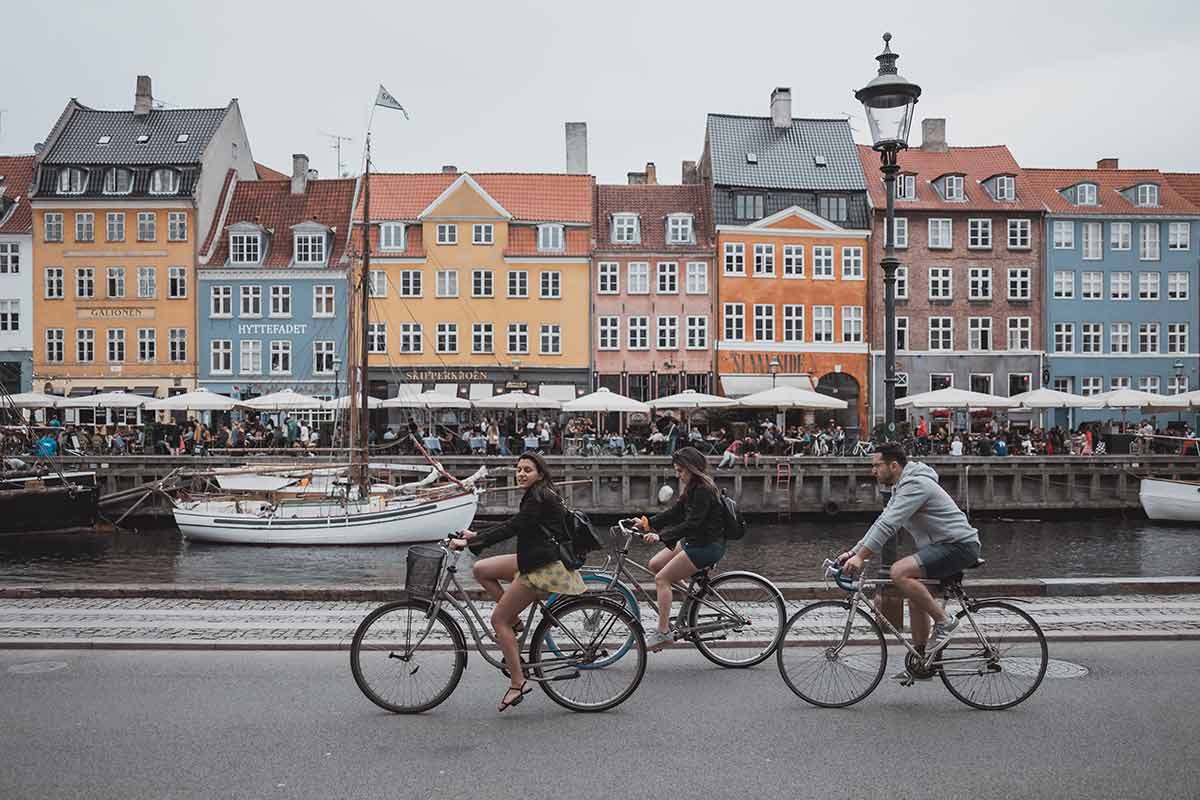 The two most popular of the Scandinavian tourist-centric cities, Copenhagen and Stockholm have many differences and similarities.
Copenhagen vs Stockholm
If you're looking for the ideal city break, however, there's really no comparison to other cities within the Nordic vicinity.
Both are seen as sustainable travel destinations and the two are the best when it comes to spending time as a visitor, so why not living?
The Danish city of Copenhagen has been the world's epicenter for carbon neutrality and eco-conscious living, whilst Stockholm is the island city with an archipelago of 50 bridges.
Cobbled streets, salted fish, and beautiful blonde people populate these two iconic cities, but which one should you visit?
Which is better, the Swede or the Dane spot? We're here to find out!
Copenhagen
The cheapest international schools, brightly colored harbor-front terraced houses, and some of the world's best pastries.
There really is very little to love and enjoy when it comes to visiting or living in Denmark's capital.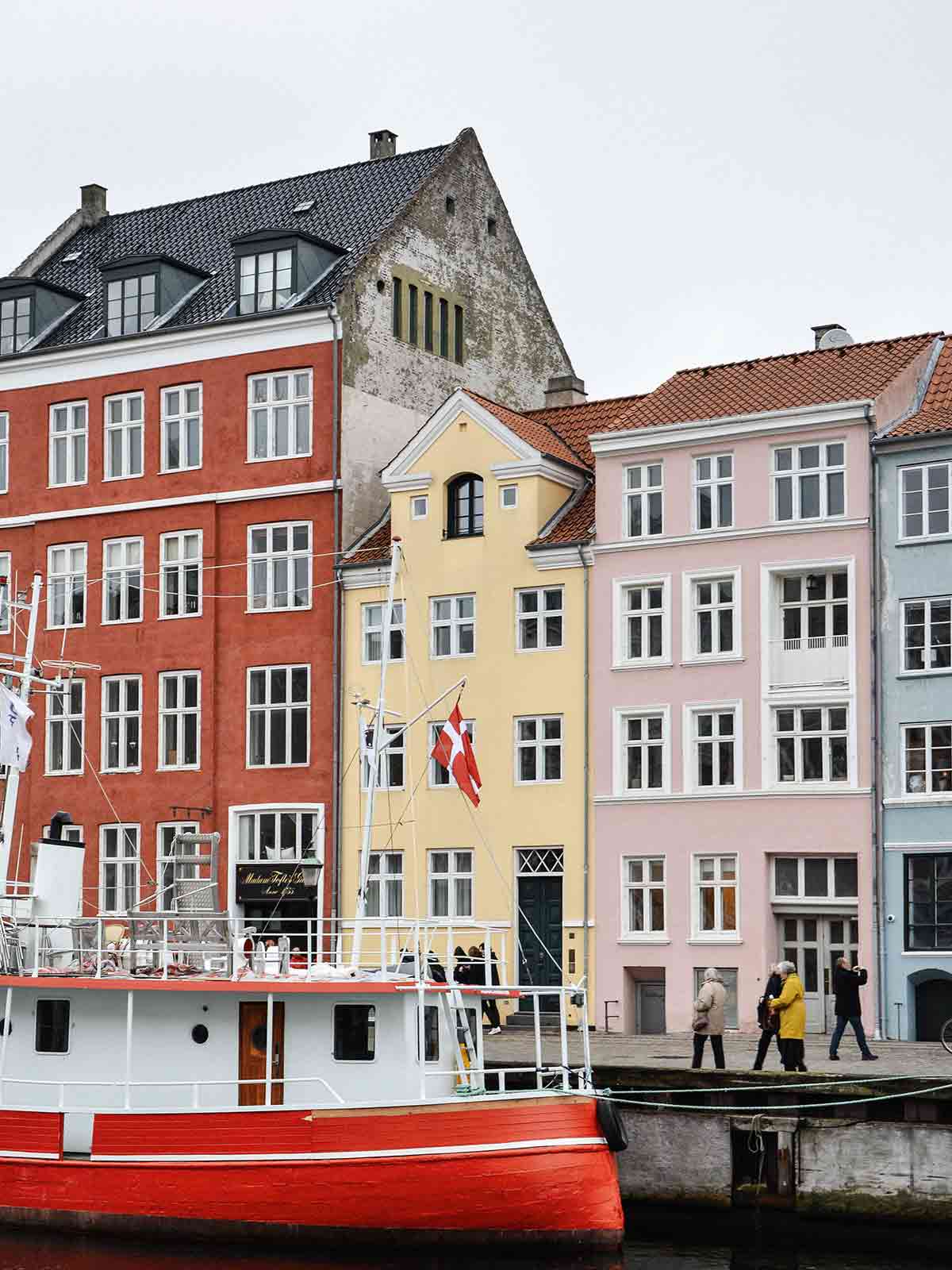 There's a lot to see and do here, but it's honestly a serious contender for the best place to move to if you ever decide to move to a country that has English as a common second language.
Why go to Copenhagen?
Rosenborg Castle is one of the great hidden wonders of the Nordics, but it isn't the only reason thousands of visitors come from all over the world every year.
Nyhavn, the 17th-century harbor, is the most iconic and picturesque spot in the whole country.
Lined with wooden ships, modern boats, multi-colored terraced houses, and incredible restaurants, this port is a must-see.
You'll find that this is one of the most popular spots too. The Botanical Gardens act as the oasis in the center of Copenhagen.
It's got the largest Danish collection of flora, including more than 13,000 plant species spread over ten hectares and housed in a complex of historic 19th-century greenhouses.
If you've read Rick Steves's Snapshot Copenhagen you may already be familiar with some of these amazing sights dotted around the city.
The Cisternerne operates as a venue for exhibitions and events—but it's the space itself that is the permanent exhibit and primary attraction.
Once a subterranean reservoir filled with 16 million liters of water, the cistern is occupied by an unconventional museum.
Cost of Living in Copenhagen
According to expatistan.com the cost of living in Copenhagen is 11% more expensive than in Stockholm.
However, according to mylifeiselsewhere.com, restaurants are exceedingly more expensive in Copenhagen.
Like, double the prices more expensive. When it comes to groceries, Copenhagen is around 25% more expensive.
For public transport, Copenhagen is quite cheap compared to Stockholm, with fuel prices slightly cheaper too.
For house prices, children's education and childminders, clothing and anything else you could ever consider when moving to a new place is more expensive in Copenhagen.
Unfortunately, this makes Copenhagen one of the most expensive places to live in the world.
According to the cost of living index' on numbeo.com Copenhagen sits at 15th whilst Stockholm sits at 37th.
Interestingly, there are 5 Norwegian cities and 2 Danish in the top 20, with Stockholm being Sweden's highest entrant on the index.
Weather in Copenhagen
In terms of climate and weather, Copenhagen is a special case for Scandinavia. It's one of the warmer of the Nordics since it's within a moderate temperature range.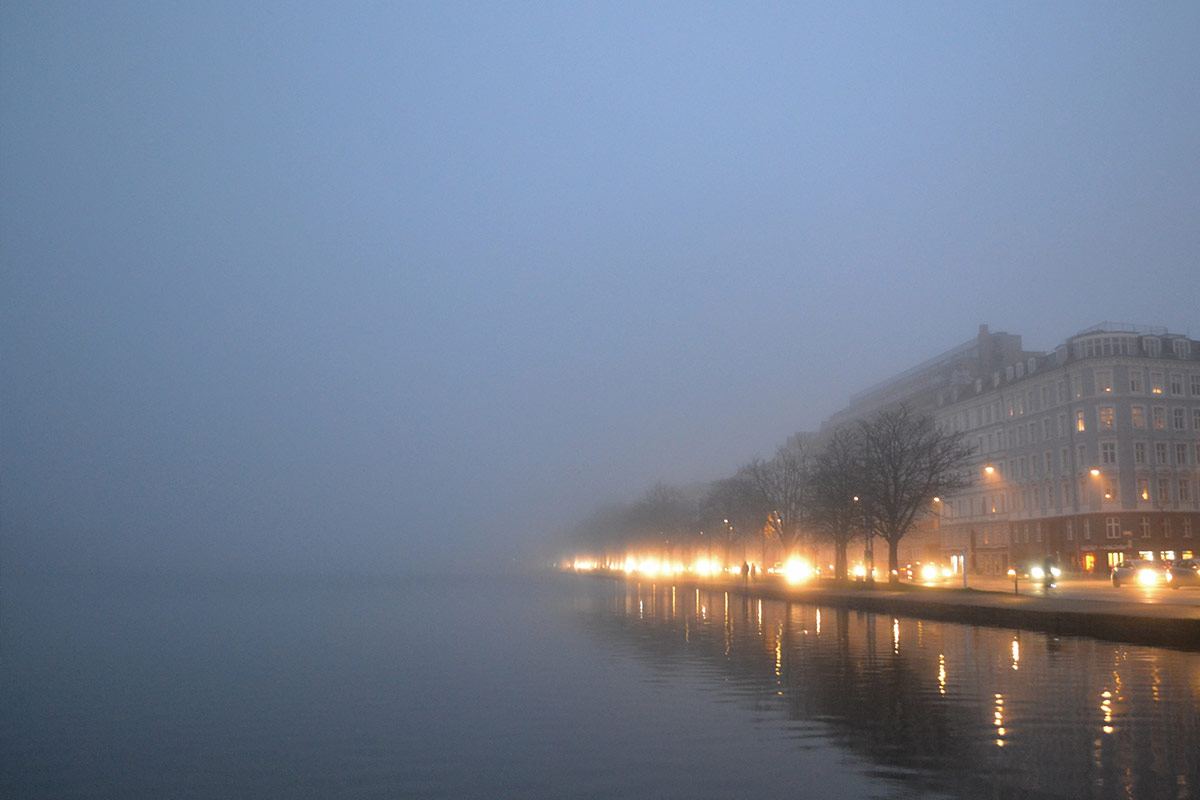 It's still slightly lower than that of Britain's, but Copenhagen can often be seen as a sunny getaway for the northerners and Swedish.
Copenhagen isn't worth visiting in the winter months if you have a disposition against colder climates.
Although hotel prices might be lower… From November through to March, it's rare to see temperatures reach highs of 7 or 8 Celsius.
However, the Summer months see some much warmer temperatures between the likes of 18 and 22 Celsius.
This is the ideal time to visit the city as well as the rest of the country.
Is Copenhagen Safe?
According to the UK Government: Crime levels are generally low!
However…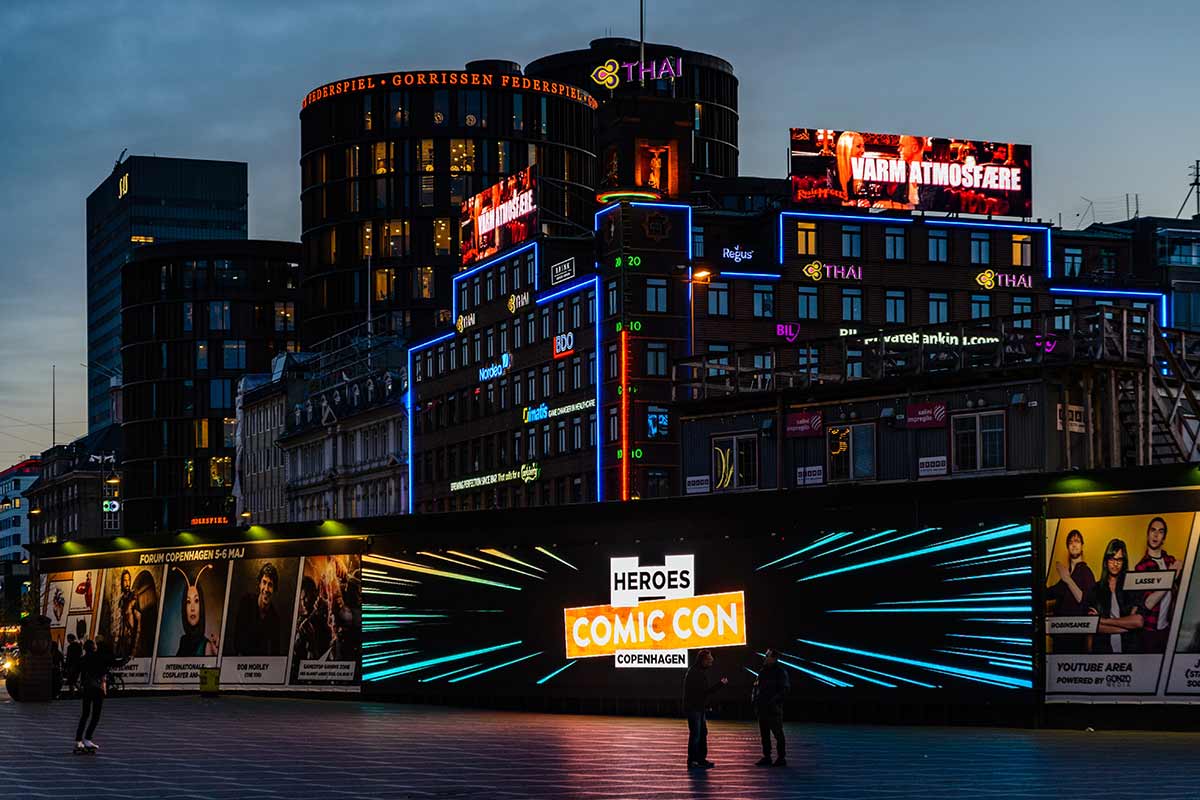 Pickpockets and bag snatchers operate in crowded areas mainly around the central and most crowded areas of Copenhagen.
Be aware that thieves can use a variety of methods to distract you, particularly when getting on and off crowded public transport.
Even the safest countries have crime problems.
We like to carry a Pacsafe (or an equivalent style backpack) when exploring cities like Copenhagen to help conceal any valuables.
This Scandinavian nation has recently experienced a rise in gang violence. These altercations are centered in the enclave of Nørrebro in northwest Copenhagen. See this guide to safety in Copenhagen for more info.
A spate of shootings has taken place due to the rivalry between the Loyal to Familia gang from Blågårds Plads in Nørrebro and Brothas from Mjølner Park in the outer Nørrebro area.
It is unlikely to come across gang issues as a tourist, but the locals are aware of the happenings. Keep your wits about you, and you'll be fine.
Will you be traveling to Copenhagen soon? Pick up a Copenhagen City Card to get access to free or discounted entrance to major attractions.
Stockholm
The Venice of the north is one of the best-kept secrets in European city breaks. Many dream of a night at Bank Hotel (one of many luxury stays).
The first thing that you notice about the city is just what a spectacular natural setting it has, set on hundreds of islands in an Icey cold lagoon.
The Gamla Stan is where you find the most beautiful architecture, characterized by yellow buildings and cobbled streets.
Weather in Stockholm
December, January, and February are literally the frozen months of the year. Average highs for this period is 1-2 Celsius, so you know it's serious. However, July can see highs of 24 Celsius in Stockholm.
July also has the highest levels of precipitation due to the regulation of pressure.
Stockholm's location just south of the 60th parallel north means that the number of daylight hours is relatively small during winter.
This can be about six hours, while in June and the first half of July, the nights are relatively short, with a full 18 hours of daylight.
Around the summer solstice, the sun never reaches further below the horizon than 7.3 degrees.
When you go anywhere within the vicinity of Stockholm or north of the region, expect cold climates necessitating many layers and Gillet wearing.
If you are not tolerant of the low temperatures, it's actually warmer in Stockholm during the Summer months on average than in Copenhagen.
Why Go To Stockholm?
Stockholm is one of the most beautiful cities in the world, not just in Europe.
It has some of the most beautiful people in the world too, which isn't just a stereotype.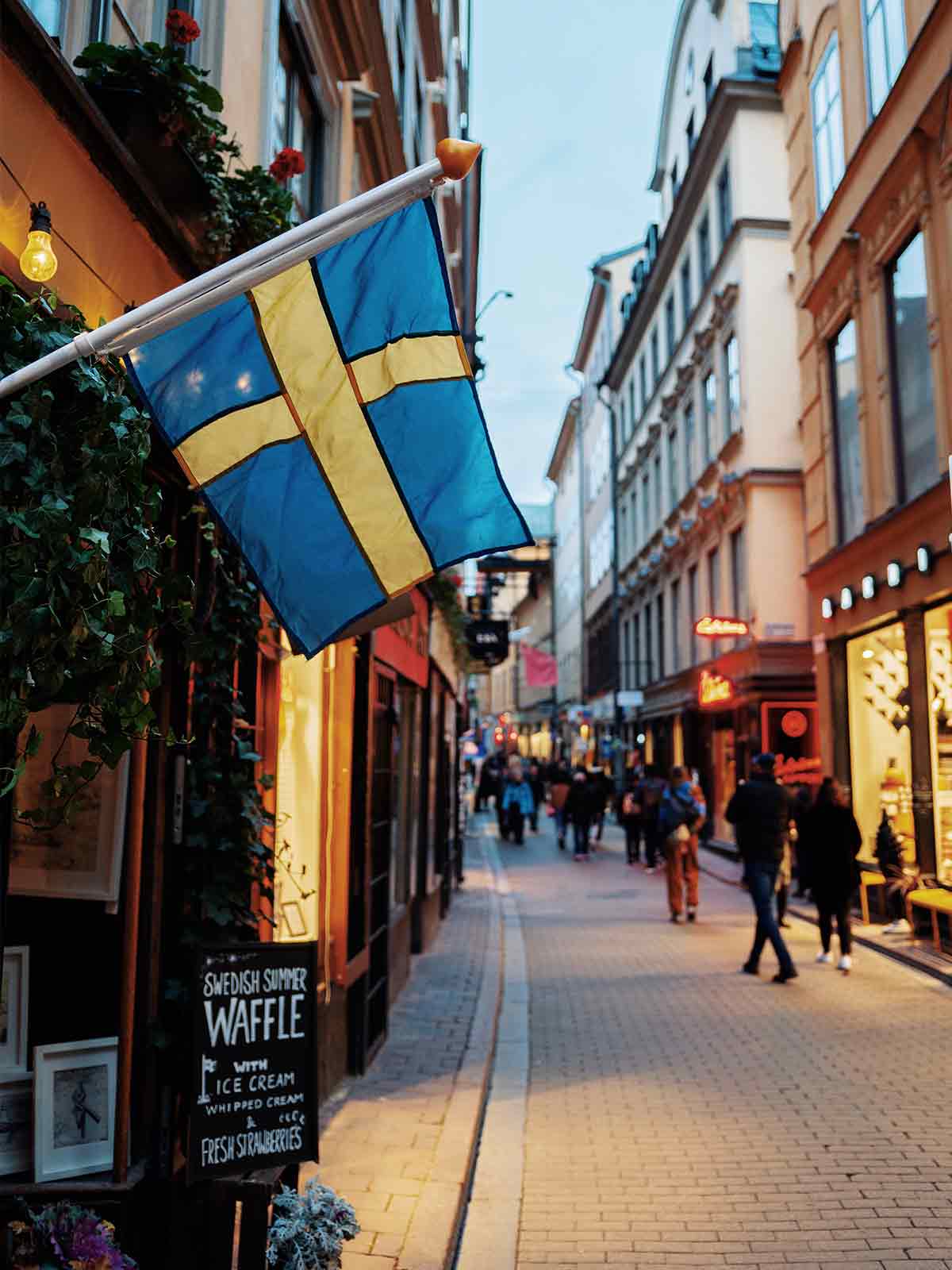 Stockholm's metropolitan area is one of the fastest-growing regions in Europe, and its population is expected to number 2.5 million by 2024.
The city is made up of 14 islands, where the freshwater Lake Mälaren flows out beautifully into the Baltic, and along them are the 30,000 islands of the Stockholm Archipelago; All of which are accessible by ferry.
Stockholm is unique for its different architectural styles, from 17th-century Baroque buildings and grand masterpieces to contemporary minimalistic structures and historic wooden cottages.
Walking tours and hop-on/hop-off buses run throughout the city too, so you can book before the start of your trip.
Is Stockholm Expensive for Tourists?
A lot of tourists skip Stockholm on their trip to the Nordics or the great Swedish nation because it's expensive.
There's no denying that Stockholm is pricey compared to other cities around Europe, specifically with the cost of restaurants and bars.
However, Stockholm can be pricey depending on if you choose to go the typical route, but by following a few simple tips, you can drastically cut the price of your visit to make the city much more affordable.
There are many cheap or free walking tours, as well as free museums and galleries such as:
The Museum of Modern Arts
The Ethnography Museum
Museum of Natural History
National Museum of Sweden
The Swedish History Museum
The Maritime Museum
The Museum of Medieval Stockholm
National Library of Sweden

Stockholm also has a huge choice of hostels that can be as cheap as £10 per night for a shared room or £35 per night for a private room.

Is Stockholm safe?

It is no secret that Stockholm, as well as Sweden as a whole, has long been seen as a calming place with a largely relaxed population.

Stockholm is a city that has a deep history of war and oppression just like other countries surrounding it, but it doesn't reflect in the day-to-day of the present era.

Stockholm cave station

Even newspapers outside the country rarely carry articles about major incidents or issues.

Due to these reasons, Stockholm is one of the safest major cities in Europe and the world. It is a city with a tremendously low crime rate and one where both residents and tourists feel safe most of the time.

The 2017 Safe City Index ranked it as the third-safest city in the world with under five million inhabitants.

It also placed Stockholm in the top 10 worldwide in terms of personal security, infrastructure, security, and health security.

Even the World Economic Forum's 'Tourist Survey' placed Stockholm as the 19th most secure city in the world for tourists to travel to, and many of the countries ahead of Sweden included the likes of Luxembourg and Iceland.

Don't arrive in Stockholm without reserving your All-Inclusive City Pass which allows you to visit more than 45 attractions in the city.

Copenhagen vs Stockholm: Conclusion

Essentially, Stockholm is both the cheapest and safest city out of the two, but it doesn't make it the ideal place to visit.

Copenhagen has all the makings of being the next big digital nomad spot, whilst Stockholm remains difficult to navigate on a budget (even if it is possible).

If we had to pick one city, it would be Stockholm.

This doesn't discount Copenhagen by any stretch, however, as many could argue that Copenhagen has better food and better weather conditions.

What do you think? Do some research and book your trip today!

---

This post contains affiliate links, meaning, if you click through and make a purchase or sign up for a program, we may earn a commission. This is at no additional cost to you.