Is Portland, Oregon Safe for new travelers?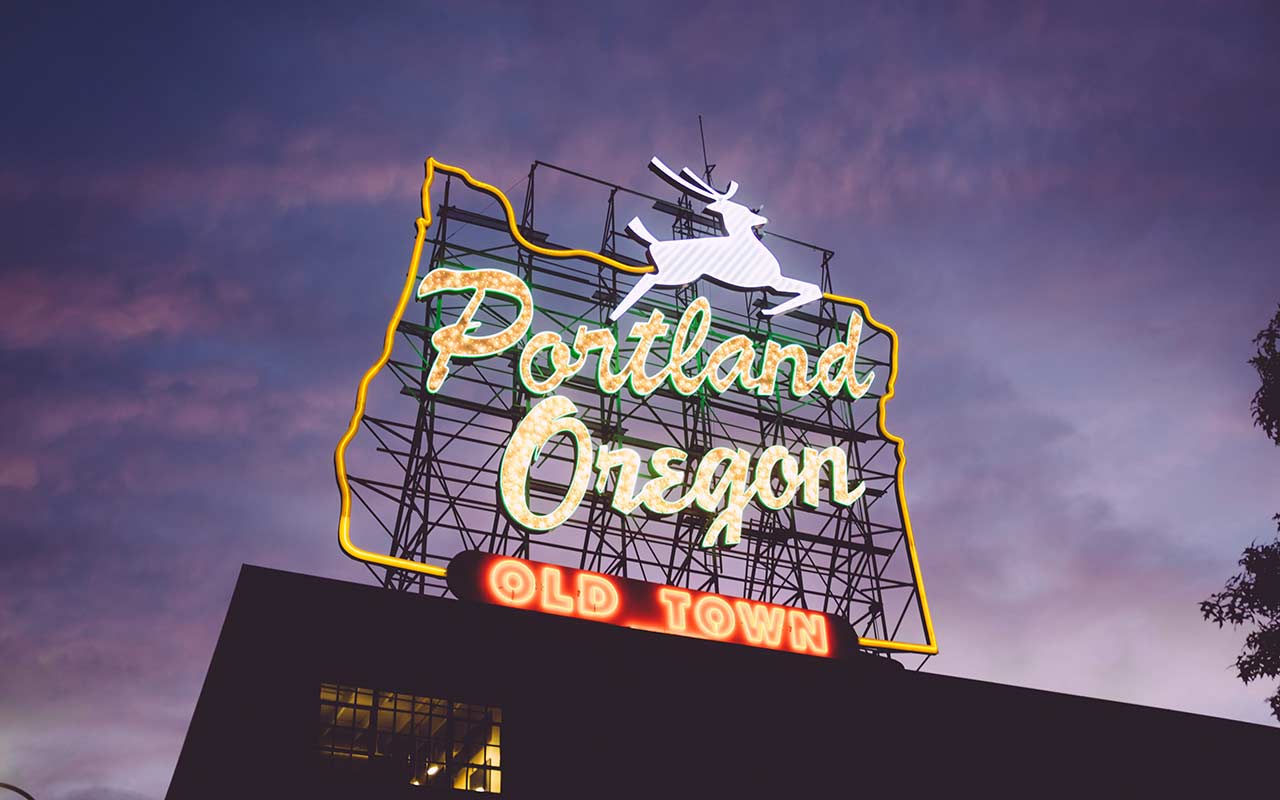 The U.S.A is one of the best countries in the world for tourism. Whether you're visiting like a first-timer or you're living like a local.
Although many tourists go for the typical cities, LA, NYC or Chicago, there are always alternatives that visitors deem as even better.
Is Portland Safe?
America can be considered quite similar to other English-speaking countries such as Australia in terms of culture and quality of life, so visitors know what to expect.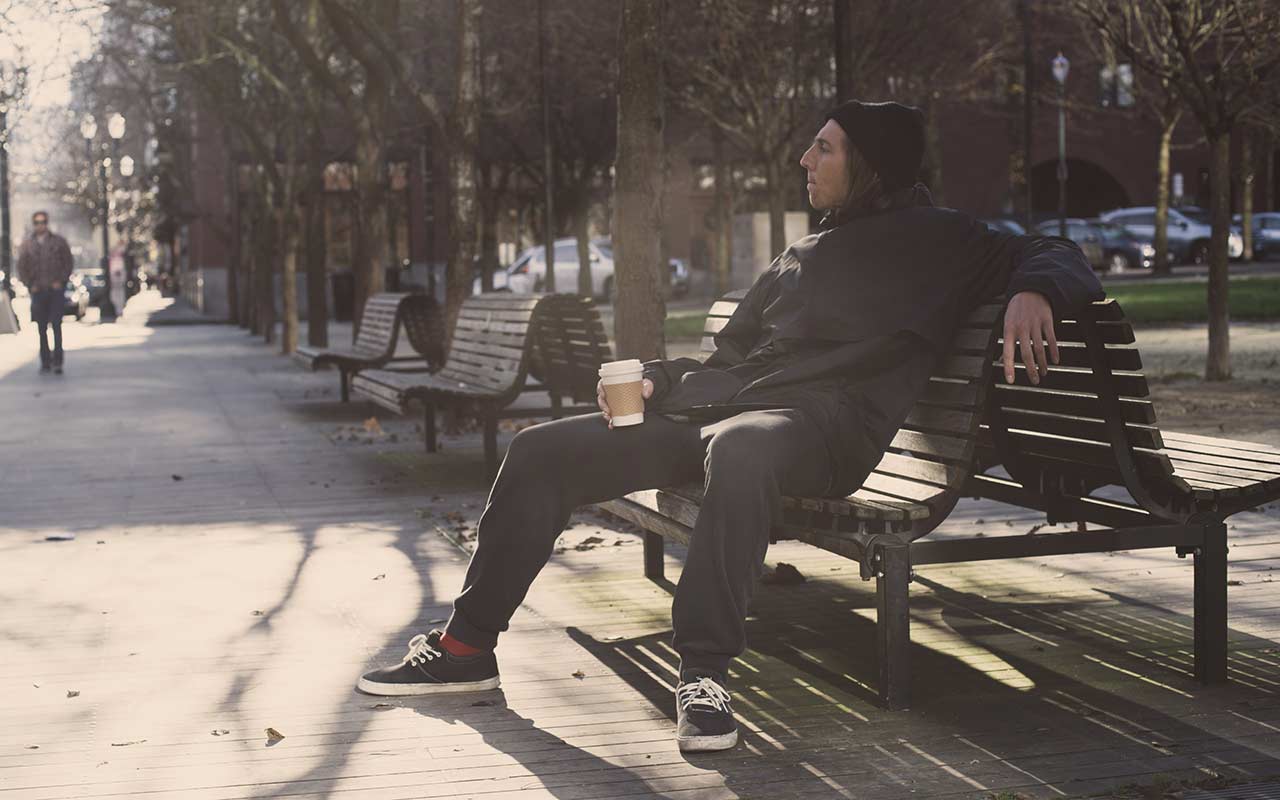 Despite the underground donut tours and all the day trips to do here, the big question is, whether this is the same for a city like Portland?
It's viewed as one of the more remote cities in the country, being in the northwest of America, north of LA. Is it safe? Let's find out!
How Safe is Portland?
Whereas many cities in America have a consistent crime rate, Portland is currently a very special case.
Even as recent as 4 or 5 years ago, we would've called Portland one of the safest cities in the western hemisphere.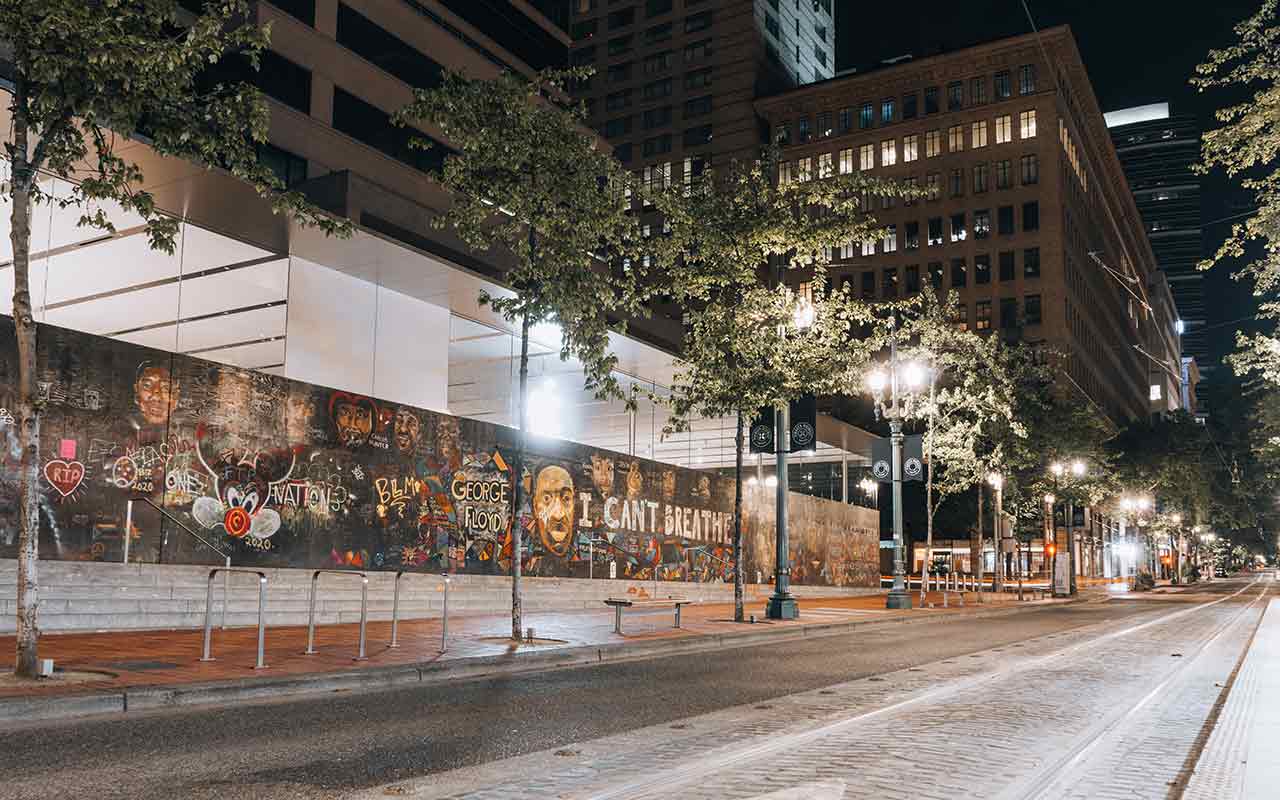 However, due to the political situation in America today, there's no telling when the next protest will be and how bad it will get.
Travel Portland says:
"Yes, Portland remains a safe city for visitors. We recommend that visitors to Portland exercise the same caution, concern, and common sense as when traveling to any metropolitan destination. Given isolated incidents of violence at public demonstrations, Travel Portland recommends visitors avoid demonstration areas, which are typically removed from many businesses and attractions popular with visitors to our area."
Whether the news media perpetuates the notion of Portland being 'autonomous' is up for debate.
We have even pitted Portland vs Seattle together to which city would be best for living, and believe it or not, Portland came out winning!!!
Portland Crime Rate
Homicides in Portland increased from 28 in 2019 to 54 in 2020.
Murder is below the national average, but violent crime is above the national average.
Almost a quarter of households are below the poverty line.
Violent crime peaked in 1995 and has more than halved since.
Most popular type of crime is larceny.

Get a FREE travel insurance quote from SafetyWing to get the right (and timely) support when it comes to protecting yourself in Portland.

A neighborhood in Portland. Crime rate in Portland usually depends on the type of neighborhood.

Is Portland Safe For Tourists?

Portland is a safe city for most people, but that doesn't mean you should let your guard down.

Common sense dictates you shouldn't leave your smartphone in plain view in a locked car and expect it to remain there, etc.

Even busy areas of the city have smash-and-grab thefts, so lock your car doors and don't leave visible temptation.

The first thing we would say to anyone who decides to use a bike is that bike theft is a big deal in Portland.

If you rent a bike make sure the rental company outfits you with adequate locks (and that you follow their locking instructions).

You can reduce the risk ofbike theft by doing a guided bike tour which will even take you to some off the beaten path areas of Portland.

Where To Stay In Portland

Portland is very limited in choices for staying compared to the likes of New York City. Most visitors decide that Downtown is the only option.

Never Coffee in Downtown Portland – one of the popular coffee shops in the area

Downtown: without a doubt downtown is one the best places to stay in Portland if you are visiting for the first time. Expect live music venues/bars and the most prominent dining scene to suit all budgets. Experience weekend markets as well as free galleries and museums. With boutique hotels such as Woodlark, you can have a luxury stay here.

Hawthorne: for those with a free spirit attitude, this district makes a great (and affordable) place to stay. Here you can find pubs, clubs and a thriving nightlife scene. During the day you can expect bookstores, vintage shops and a host of vegetarian restaurants + much more.

Central Eastside: has an industrial vibe to it (think train tracks and factories). This is an area is famous for its coffee shops and bistros. You'll find some worthy gastro-pubs too. Craft beer and fine dining are just two things to sample here. Stay at Lolo Pass for the most stylish rooms.

Portland: Travel Safety Tips

If you find yourself in a situation where you feel unsafe, always remember to dial 9-1-1. The emergency services in Portland are incredible, always helpful, and never ignore calls.

If you are in trouble or you feel unsafe – reach out to authorized personnel, such as the police in order to be safe

Make sure you only use the number when it's an emergency situation and stay safe.

Do not carry a weapon for self-defense, as introducing a weapon can increase the severity of an attack.
Remember to get your FREE travel insurance quote from SafetyWing to receive fully comprehensive support when it comes to unforeseen travel complications.
Never let your drink out of your sight and don't sample drinks from anyone – even friends or acquaintances.
Carry cash and valuables in a front or inside pocket and consider if you need to carry a purse or bag. Consider a money belt if you want to be super cautious.
See more safety tips on preventing drug-facilitated sexual assaults.
Alcohol and "date rape" drugs are used in many sexual assaults – if you are going to drink, do so responsibly and be with trusted friends so you can look out for each other.
Always have a cell phone along with you, if you have one.
If you are traveling on a budget, be sure to take a look at one of the many Top Rated Hostels in Portland for a unique experiencer
Make sure you find out if there are any protests or demonstrations before traveling.
Stay alert, stand tall and be confident, if an attacker targets someone, they're most likely scared.

Overall, you won't need to abide by any rules or advice for safety. Portland has hardly any crime towards tourists, so imagine yourself at your own place of personal safety at home.

Don't do anything you wouldn't do at home, and don't put yourself in harm's way.

Best Time To Visit Portland

We went to our trusted source on all things meteorological, Travel US News:

"The best time to visit Portland is from June to August, when consistently warm weather allows the city's outdoorsy culture to thrive. Plus, summer is when the city's roses (especially at the International Rose Test Garden) are in full bloom. However, this is also the peak tourist season, so you'll have to book at least a couple months in advance to ensure availability and the best room rates. If you're looking to score a bargain on a hotel, consider a winter trip. Chilly temperatures repel sightseers, but Portland's proximity to Mount Hood makes it a great destination for winter sports enthusiasts. No matter what time of year you visit, you'll find a variety of niche local events to choose from."

Roses in International Rose Test Garden are in full bloom during the summer

Is Portland Safe? Final Words

Overall, there is nothing to worry about if you're looking for a cool hangout in Portland. It's a very safe city with great record stores and coffee shops.

It really is an introvert's dream. You may have a perception of danger due to the news reports, but this is largely untrue!

What do you think? Book your trip to Portland today, also, read some of our best sustainable travel tips to help ensure that your trip has a more positive effect on the environment.