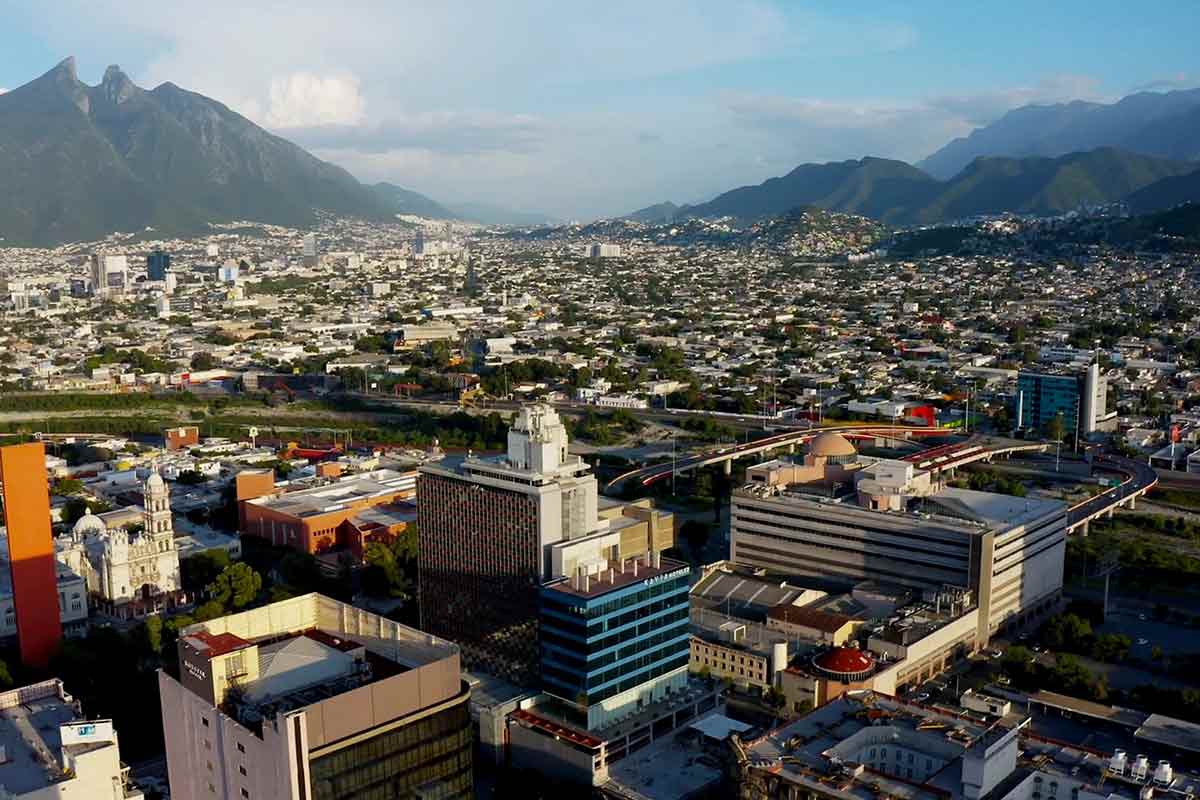 Is Monterrey safe for new travelers?
The vibrant city of Monterrey which is known as one of the many industrial powerhouses in Mexico is the capital and largest city in Nuevo Leon.
The city was named one of the best places to live in Mexico and with little safety information on this city, we will dig deeper and look to find out if is safe to visit.
With the city lying north of the Sierra Madre mountain range, there are various parks and natural walking areas to see that complement this large urban sprawl.
You can have the time of your life climbing the Huasteca Peaks or taking part in the nearby Grutas de Garcia Experience. But how safe is all this in reality?
Is Monterrey safe?
In this guide, we'll cover travel safety in Monterrey so you can ensure your trip is a safe one and you can avoid the common pitfalls that some travelers make.
We've spoken about some most dangerous places in Mexico before, so be sure to make yourself aware of those if you'll be visiting different cities in the country.
How safe is Monterrey right now?
Yes, Monterrey is a safe place to visit but like many other cities in Mexico, there are some not-so-safe areas that you have to avoid as a first-time visitor.
This moderately safe city is well-equipped for both tourists crowds and expats who are looking for a better way of life in Mexico. What is there not to like?
Those arriving here for the first time might want to check out one of the city's popular walking tours which is a great way to get to know all the main sight as well as learn about the city's history.
You'll need to take precautions in built-up areas (especially at night) but aside from that, in Monterrey, you'll likely feel safer here than in other Mexican cities.
Is Monterrey safe for tourists?
A popular place to stay is San Pedro Garza Garcia which is known as the richest town in Latin America and for its luxury shopping malls. Here you can also find tourist attractions such as Cerro de Chipinque and Chipinque Ecological Park.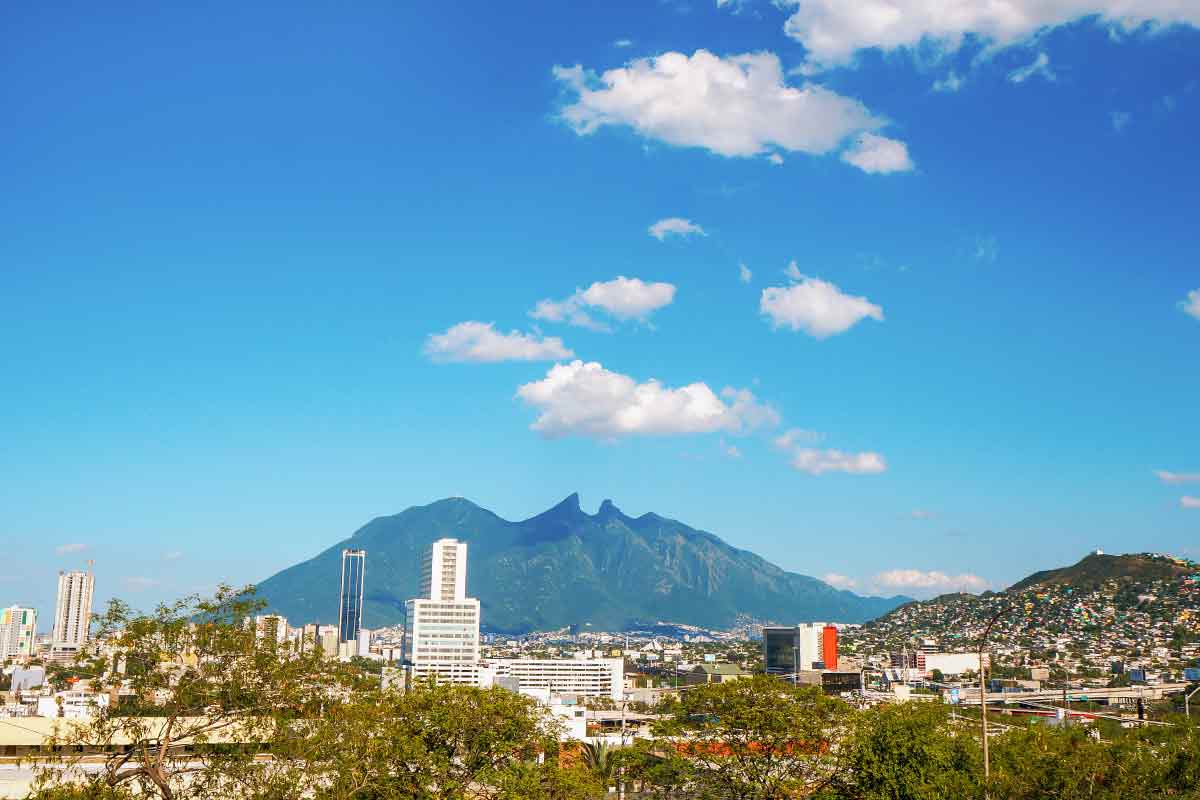 Depending on the purpose of your trip, you may find yourself in different parts of the city. You can't really go wrong in El Centro and the adjacent Barrio Antiguo.
It is only when you start to veer into the non-tourist territory and some of the other residential areas that you may run into safety issues (especially at night).
When you want to leave the urban sprawl or get out into nature, you have various options here. Within a 1 hour drive from Monterrey, you can be at Grutas de Garcia which is one of the most visited tourist spots in the state of Nuevo León.
Crime Rate in Monterrey
We looked at some statistics on Numbeo.com and found that Monterrey scored 48.05. on their crime index. This show that the crime rate in Monterrey is high when compared with Cabo San Lucas but low when compared to cities such as Cancun (which is getting more dangerous).
Some of the moderate crimes we could see were related to people using or dealing drugs, violent crimes such as assault and armed robbery then issues with corruption. None of which are related to tourists.
Compared with other cities in Mexico, Monterrey is extremely safe to walk around during both the day and night providing that you stick to designated areas that are designed for visitors.
For such a big city, Monterrey is often said to be one of the safest cities in Mexico but it does suffer from crime and the surrounding areas are notoriously dangerous. Note that the Cartel del Gulfo dominate Monterrey.
For added safety as you walk around, or when leaving valuables in your hotel, we recommend you carry this Anti-Theft backpack that will put you one step ahead when it comes to concealing your belongings while visiting Monterrey.
Is Monterrey safe for solo travelers?
Yes, Monterrey is safe for solo travelers, whether they be young, old, male, or female. In reality there are many places within the city where you can walk solo without worrying about being robbed or in danger.
Know that the Metropolitan Area of Monterrey is huge, so this advice is based on the fact that you stick to the tourist attractions which are dotted around the city. Fundidora Park, Paseo Santa Lucia and the Macroplaza are all great options.
It's also a good idea to practice some Spanish before arriving here or if you already know a bit use this book to help you fine-tune your skills.
Locals are welcoming to new visitors and tourists in Monterrey, so even if you are having trouble communicating your ideas, people usually do their best to help.
If you have any doubts about using public transport try using Uber instead of taking the regular cabs that you see on the street or instead of taking the bus.
Is Monterrey safe at night?
Depending on where you are in the city, and where you are going next, yes! If you are walking around mainstream areas then you'll feel safe in them.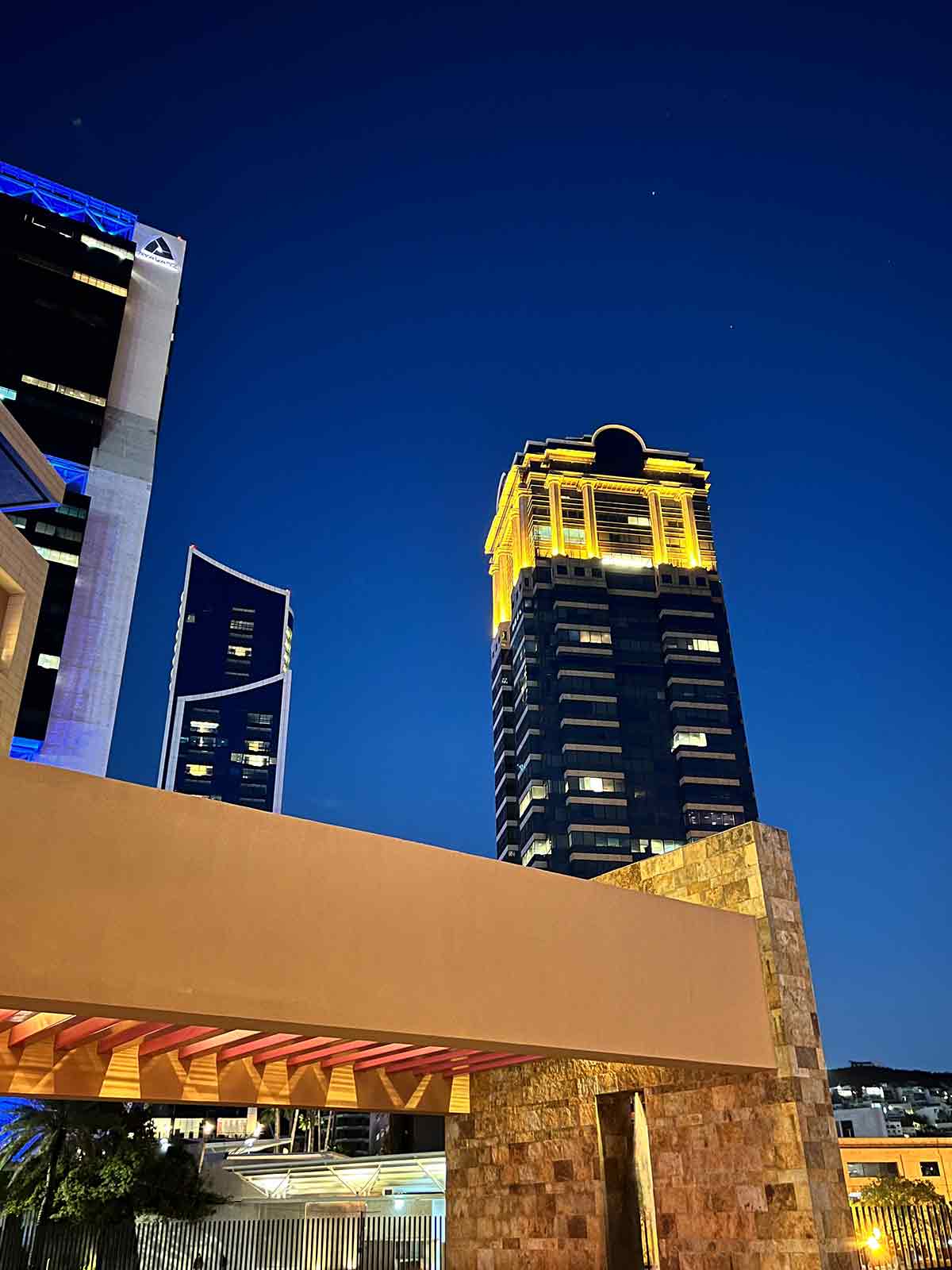 For those heading out looking for nightlife then look out for places such as Barrio Antiguo (the historic quarter) and places such as Centrito Valle which is in San Pedro Garza García are worth venturing out to.
If you'll be arriving in Monterrey later in the evening, be sure to get a private transfer so you can arrive at your hotel with peace of mind and not have to struggle with your bags. This service is perfect for when traveling with family.
Where to Stay in Monterrey?
Below we will list some of the best places to stay in Monterrey where you can easily connect with the main attractions in the city and not have to travel far.
Monterrey Centro
Barrio Antiguo
San Pedro Garza Garcia
We suggest you stay in either the 'El Centro' which has places such as Gamma Monterrey that are just fabulous when considering the value for money.
Or, stay in Barrio Antiguo if you see yourself as a more cultural traveler who wants to connect more with the city's booming nightlife scene.
For backpackers and budget travelers, stay at Don Johnnys for its exuberant atmosphere that can also be seen through its colorful decoration.
If you want a more refined upscale feel then be sure to find a palace like Safi Royal which is perfect for those who love modern facilities.
Places to Avoid in Monterrey
As we mentioned earlier, in Monterrey, there are many gems in the way of nature walks and parks many of which are safe for tourists.
Some places to avoid in Monterrey as a tourist are the less developed areas that lie on the outer edges of the Santa Catarina area, Solidaridad, and Escobedo.
"La Indepe" which stands for La Independencia is another neighborhood that you'll want to stay clear of. It's unlikely that you'll visit these as a tourist but having them in your list of places to avoid is important since you may come across them.
Monterrey Travel Safety Tips
Monterrey is the third biggest city in Mexico and as safe as it may seem, we still suggest taking certain safety precautions, even if you visit the city for just one day.
As you being to plan your trip to Monterrey aim to focus your trip on the main tourist areas around "El Centro" and known landmarks that are within close range of the tourist areas.
While here, aim to book a group walking tour as a way to be able to learn more about Monterrey's history and its surrounding areas.
When out at night and enjoying the clubbing scene here, always keep an eye on your drink and don't accept free drinks or shots from strangers.
If you decide to try some of the street food in Monterrey always be aware of what you are eating and if in doubt always ask to find out what it is if you are unsure.
There is a handful of top-rated hostels that you can check out if you want to save money and don't mind meeting other like-minded traveler during your stay in Monterrey.
Aim to keep your personal belongings close and conceal expensive items when out in public places.
Learn some basic Spanish phrases from with this Spanish book to be able to greet the locals or get help with directions when you get lost.
Best time to visit Monterrey
Some of the best times to visit Monterrey are between March and May, then later on in the year during the months of October and November.
The hot or summer season starts from May up until September with the hottest month of the year in Monterrey being August.
During the summer months, the temperature can get up to 90°F and higher. Accommodation prices are usually cheaper outside the holiday season but it is always best to book in advance for the best prices.
We also suggest that if traveling during the summer months that you carry sunscreen like this one if you know you'll be exposed to the sun during the day.
Is Monterrey safe?
Monterrey in Mexico is safe to visit and this technological city is worth visiting if you are in the region or you're looking for a new place to reside in Mexico.
Of course, you should take precautions, especially as a solo traveler but all in all you shouldn't encounter any issues.
Being the most Americanized city in the whole of Mexico, most tourists who have already visited report having a good time, especially in the developed areas of San Pedro Garza Garcia.
Are you ready for your vacation, or to see your potential new home? Follow our sustainable travel tips to ensure your trip has a positive environmental impact.
---
Dear responsible traveler: This post may contain affiliate links, which means, if you click through and make a purchase, book a tour or a hotel, we may earn a small commission. This is at no additional cost to you. Your support means a lot and helps us to maintain the quality of this site.