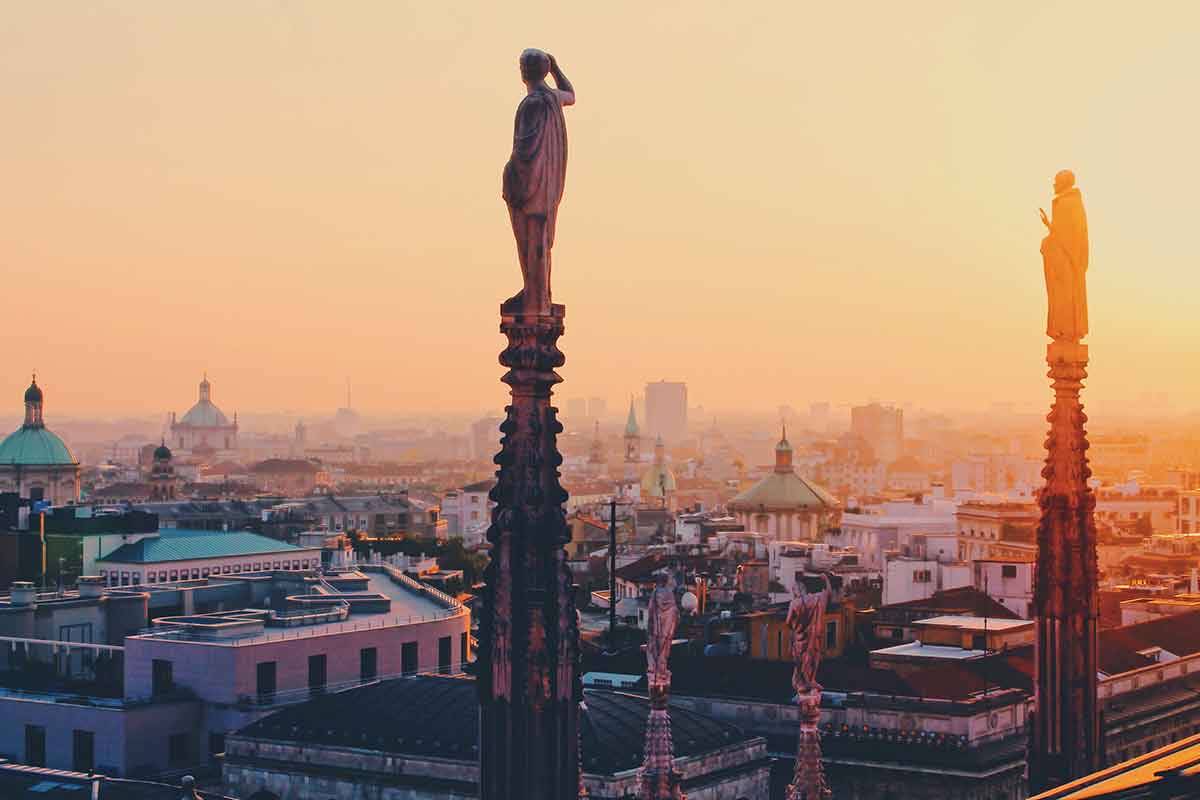 Is Milan safe for new travelers?
Milan, known as the fashion capital of Italy, is a popular Italian destination and visitors from all over the world visit here to walk down its fashion streets and get up close and personal with the most luxury brands of the fashion world!
Milan is also the second most populated city in Italy after Rome. Thousands of tourists flood this metropolis eager to discover its streets and beautiful piazzas, go shopping, visit art galleries and indulge in the real Italian aperitivo all while here!
Is Milan Safe?
This page looks at safety in Milan and covers topics such as solo travel in Milan, neighborhoods to avoid in Milan as well well as give you ideas on where to stay.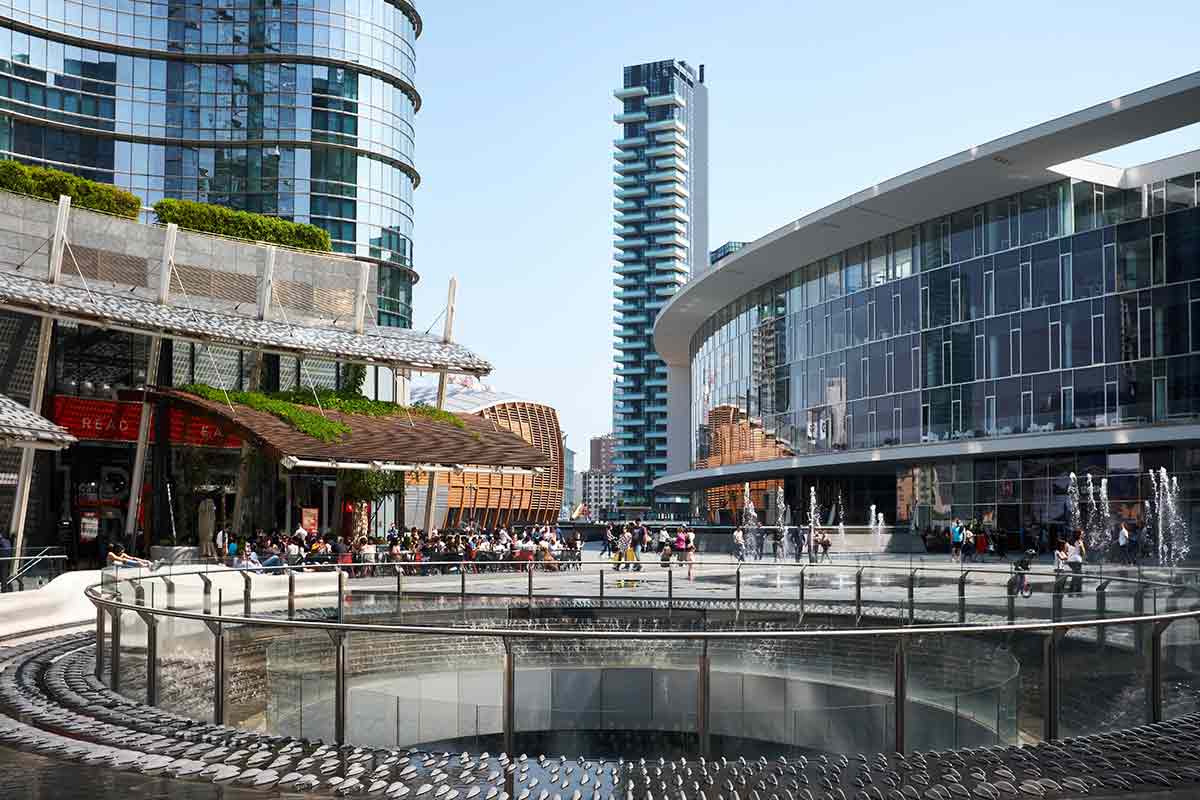 So, if you're planning to travel to Italy soon, or, you are already in the country and asking yourself: is Milan safe? Keep reading this post to learn more.
How Safe is Milan?
Milan is a safe city for tourists, even though there are some precautions we recommend taking when moving around the city.
More recently you might have heard about tourists reporting being followed on the streets at night or not feeling safe around the railway station area.
In fact, there are places and neighborhoods of the city to avoid and tourists should mainly be concerned about pickpockets and scams.
As long as you keep an eye on anyone approaching you (in an unfamiliar way) and stick to the city's tourist areas you'll have a fantastic and relaxed time in Milan.
Milan Crime Rate
According to Numbeo.com crime levels in Milan is moderate similar to many other big European cities, and crime has increased in the last 3 years.
There's a moderate risk of being robbed, attacked, and having problems with people using or dealing drugs and assault.
It's safe to walk around in daylight and there's a moderate risk to do it in night.
The highest risk is connected to property crimes like vandalism and theft and corruption and bribery.
The last two crime types, are not connected with tourism activity, so this shouldn't be a reason of concern for visitors of the city.
However, Milan is still interestingly seen by some visitors as a less dangerous place than the likes of Naples or even other popular cites such as Madrid.
Areas to avoid in Milan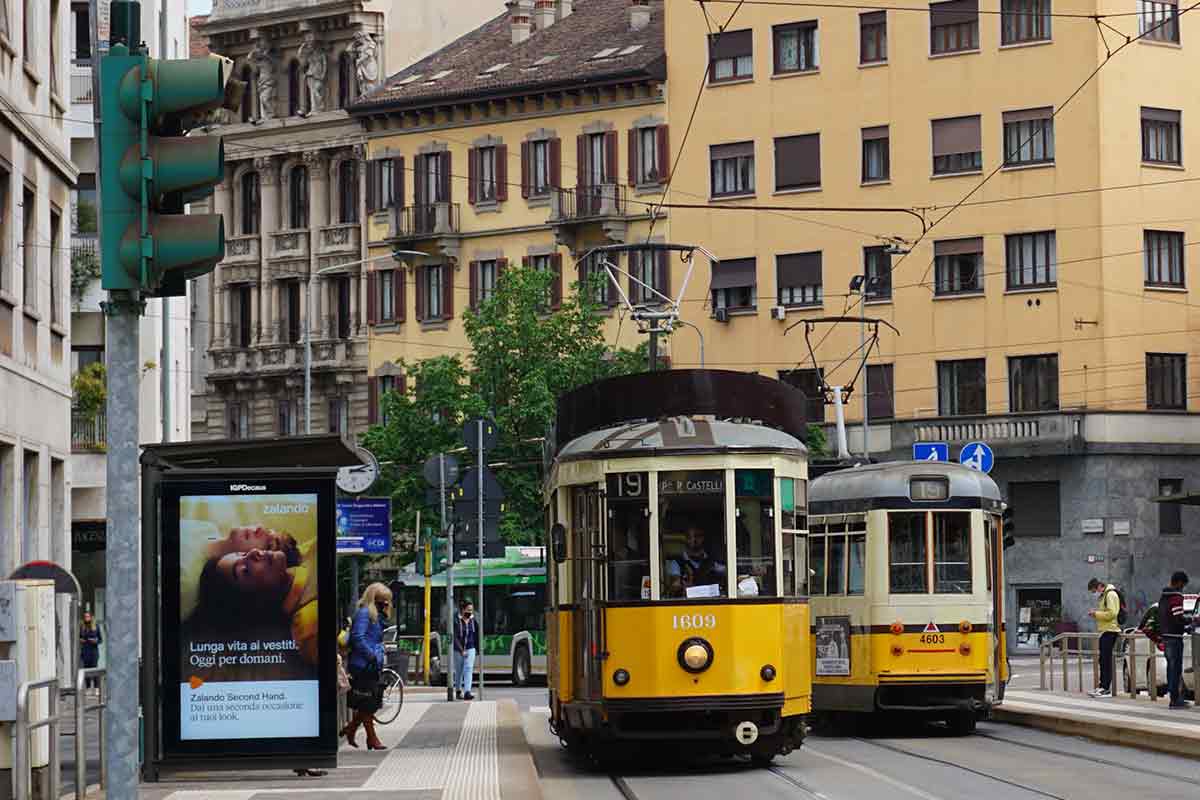 Here's a list of the areas of Milan to avoid:
Quarto Oggiaro is located on the northwest side of the city, in the 8th zone. It's considered one of the most dangerous neighborhoods of Milan.
Lambrate is located on the northeast part of Milan and it's an area to avoid, even if it's changing and getting re-developed.
Giambellino-Lorenteggio, these two neighborhoods are quite close to the city center. Located along two main streets with public housing. They suffer from drug traffic-related issues, dirty public spaces and general insecurity.
San Siro where the city's stadium is based is considered a degraded area of the city to avoid.
Via Gola, via Pichi e via Borsi are streets very close to the popular 'Navigli' of Milan. Local authorities left this area in a state of disrepair.
Corvetto where there's the homonymous metro stop, frequently appearing on the news for violent episodes.
Is Milan Safe to Travel Alone?
Milan is safe for solo travelers. There's no reason why you should be concerned about this aspect during your trip as long as you take the same precautions you would take when traveling to any other big city.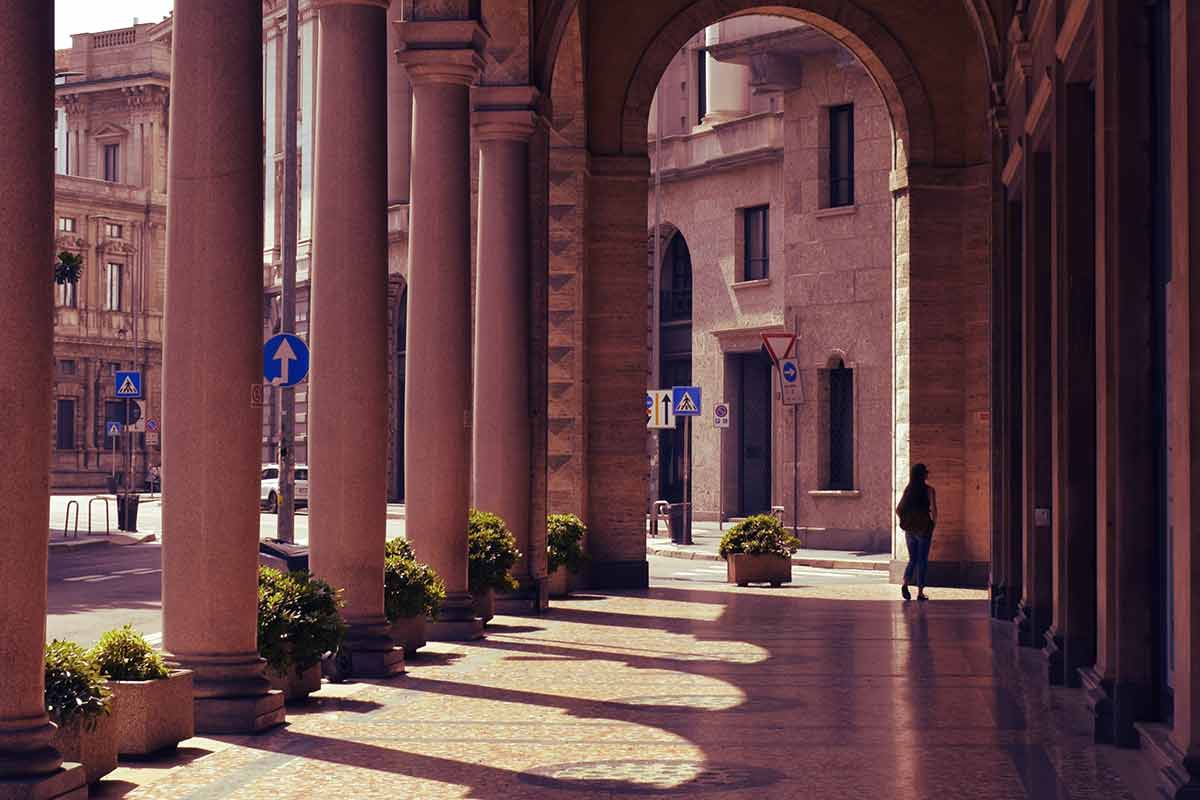 Whether you're in Milan for holiday, a weekend or even a business trip, if you spend your time in the tourist areas and avoid the dangerous ones on its outskirts, you'll be completely fine.
There are lovely hostels where you can also meet other fellow travelers and spend some time exploring the city together, for example, we recommend moving around with someone else for the night.
Is Milan safe for female Travelers?
Yes! Milan is safe for female travelers . During the day you won't have any problem in moving around the city. Remember to always keep an eye on your belongings when you're on public transport or in overcrowded places.
Ideally stick to the tourist areas of the city and if you end up in a quiet area with no people around, then go back from where you came from in order to avoid any issues.
Stay away from suspicious individuals that might follow or stare at you and quickly move to where you see people. Avoid the station areas at night too.
🔒 Get a FREE insurance quote from
SafetyWing
to get the right (and timely) support when it comes to protecting yourself while in Milan.
Where to stay in Milan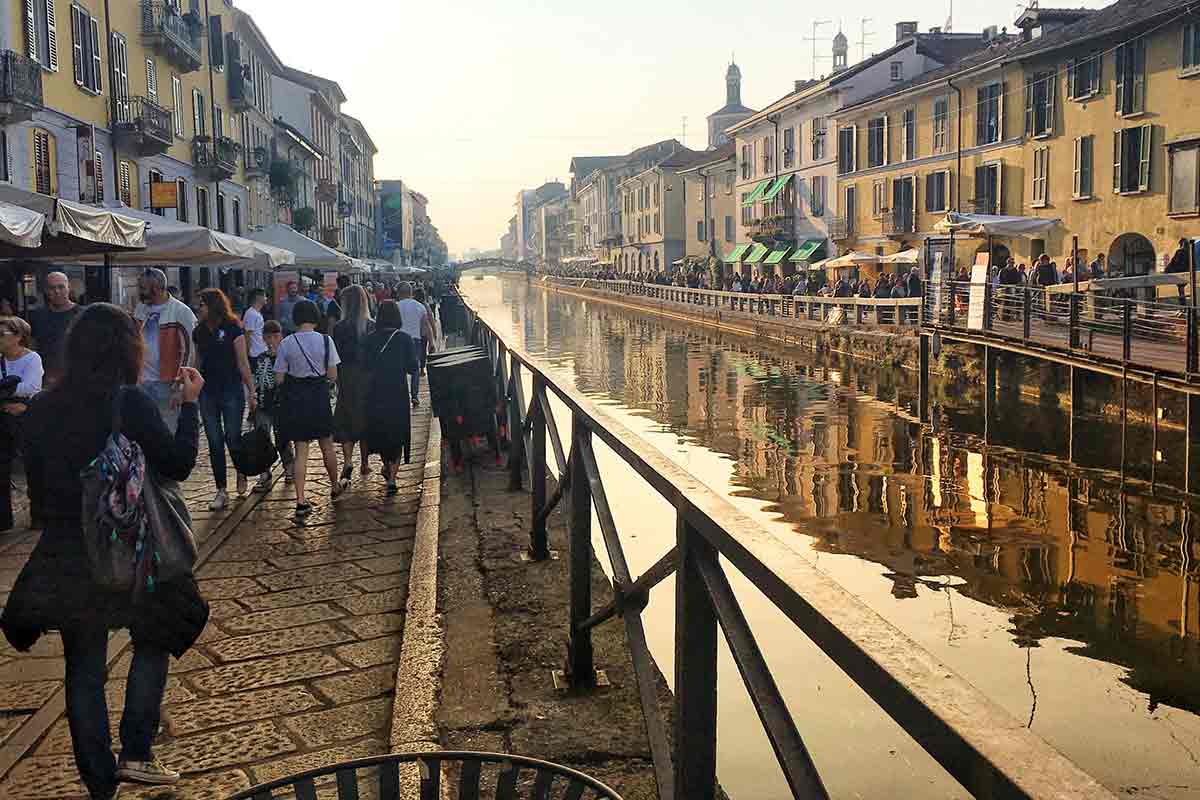 Among the best neighborhoods of Milan there are:
The fashion district also called in Italian 'Quadrilatero della Moda', a fancy neighborhood of the city, where all boutique and fashion designers' shops are located.
The Historical city center where you can visit the Duomo of Milan, museums, and art galleries.
Brera is another great area to stay in Milan. This is where the Pinacoteca di Brera is located and where you'll be surrounded by lovely shops and coffee shops.
Navigli is where the famous promenade loved by people from Milan and tourists alike. It expands along a canal and it reminds Venice of its romantic views. Here you can find great places to have dinner and aperitivo.
Based on this list of the best areas to stay in Milan we'll give you some ideas on where to stay since it can be tricky to make a decision that 'ticks all the boxes.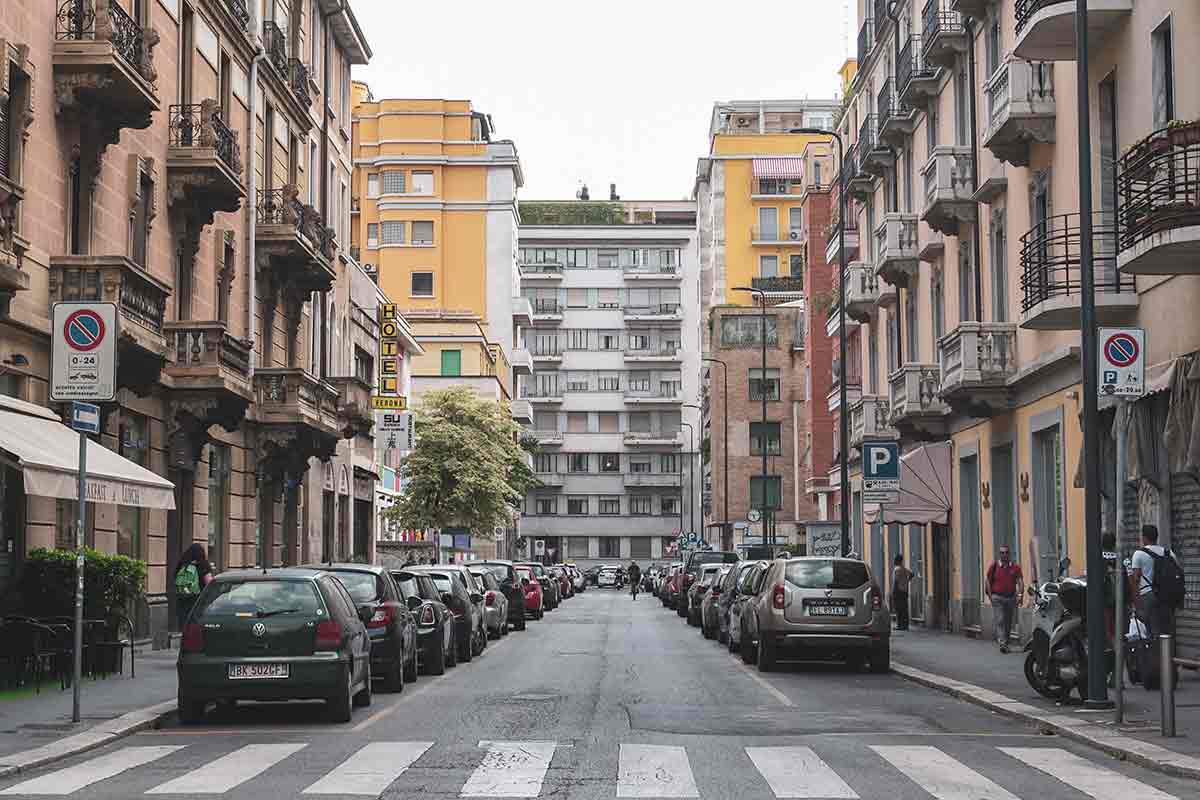 See below our selection of accommodation:
Castello Guest House Milano – the guest house overlooks the Piazza Castello and is located in the heart of the city. Only a few meters away from Semprione park, the Duomo and Brera.
Hotel Cavour – it's a four-star hotel, only a 15 minutes walk from the Duomo. Some rooms have the Turkish bath and there's an on-site restaurant called 'Conte Camillo' which specializes in Italian cuisine.
Zebra Naviglio – if you want to be around one of the coolest areas of Milan, then you should stay near the 'Navigli'. This guest house is perfect to hang around this buzzing area during the day and in the evening. The property provides express check-in and check-out and it's also close to MUDEC (Museo delle Culture di Milano) and the Santa Maria delle Grazie where the 'Last Supper' painting by Leonardo da Vinci is kept.
Milan: Travel Safety Tips
Here's a complete travel safety list of tips that might come handy when going around Milan.
Keep your belongings close, if you have a small purse with you ideally in front of you so you can keep an eye on it at all the times. Check out this practical and fashionable anti-theft backpack, perfect to keep your valuables safe when moving around.
Avoid dark and quiet areas of the city in the night and stick to the crowded places.
If you think you're followed by someone, move quickly where you can see people or call the number 113.
Be careful with scammers as they might try to steal both your belongings or your money.
Avoid hanging around Milan Central station and outskirts by yourself in the night. Stick to the beaten path.
Fake taxi are popular in Milan, so make sure if you get one that the driver start their meter and rely only on official taxi companies or Uber.
If some random street vendors try to give you a gift, just say refuse to say 'no' as the person will most likely get paid and require it aggressively.
Be vigilant in overcrowded places as these are also the places where you can encounter pickpockets.
Learn some basic Italian so you can ask for directions and for help if needed. This Italian phrasebook might come useful in different occasions.
Some individuals might approach you asking you to sign a petition, just kindle say that you're not interested as they could ask for personal details and money.
Emergency numbers: For general emergencies call 113 (Italy) and 112 (European emergency number) and to call an ambulance dial 118.
Best Time to Visit Milan
The best time to visit Milan is spring and autumn. Between the months of April and June, and September and October, temperatures are pleasant and not too hot, there's less chance of getting rainy days and there's less tourists visiting.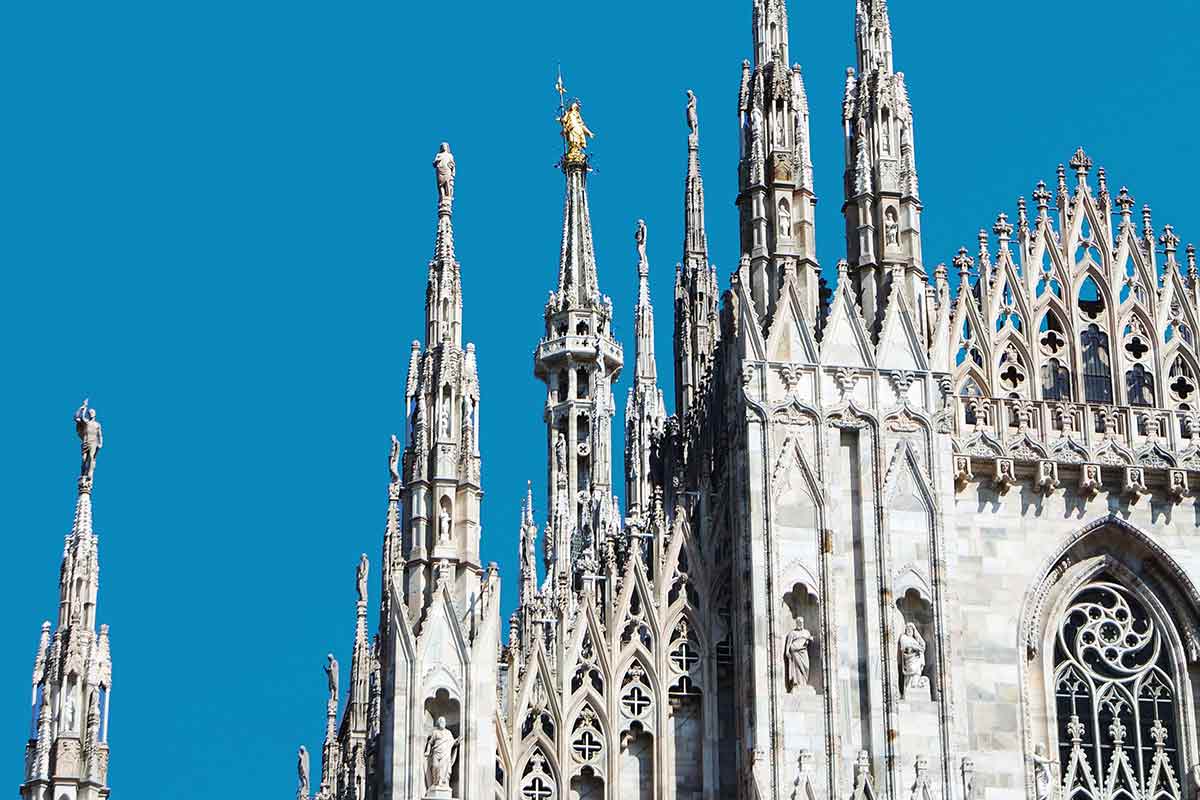 It may depend on how many days in Milan you have to spend but remember that the most touristic time of the year is summer when there are a thousand of visitors. We recommend avoiding this period when temperatures in Milan can get very hot.
Spring and autumn are therefore good moments to go sightseeing and spend time outdoors , even if you're traveling around end of May-June and September the queues at the entrance can be particularly long.
Traveling during the shoulder seasons is also advantageous if you want to save money with accommodation and flights.
Is Milan Safe? Final Words
As explained on this post, Milan is safe and there's no reason why you should be concerned about this aspect when planning a trip to the fashion capital or if you're already here.
Just take the usual precautions you'd take in any other metropolis of the world, avoid bad neighborhoods and stick to where you see the crowds in the night, in Milan, you'll certainly have a great time!
Be sure to start booking your trip to Milan today and take a closer look at our sustainable travel tips to ensure your trip has a positive environmental impact.
---
Dear responsible traveler: This post may contain affiliate links, which means, if you click through and make a purchase, book a tour or a hotel, we may earn a small commission. This is at no additional cost to you. Your support means a lot and helps us to maintain the quality of this site.