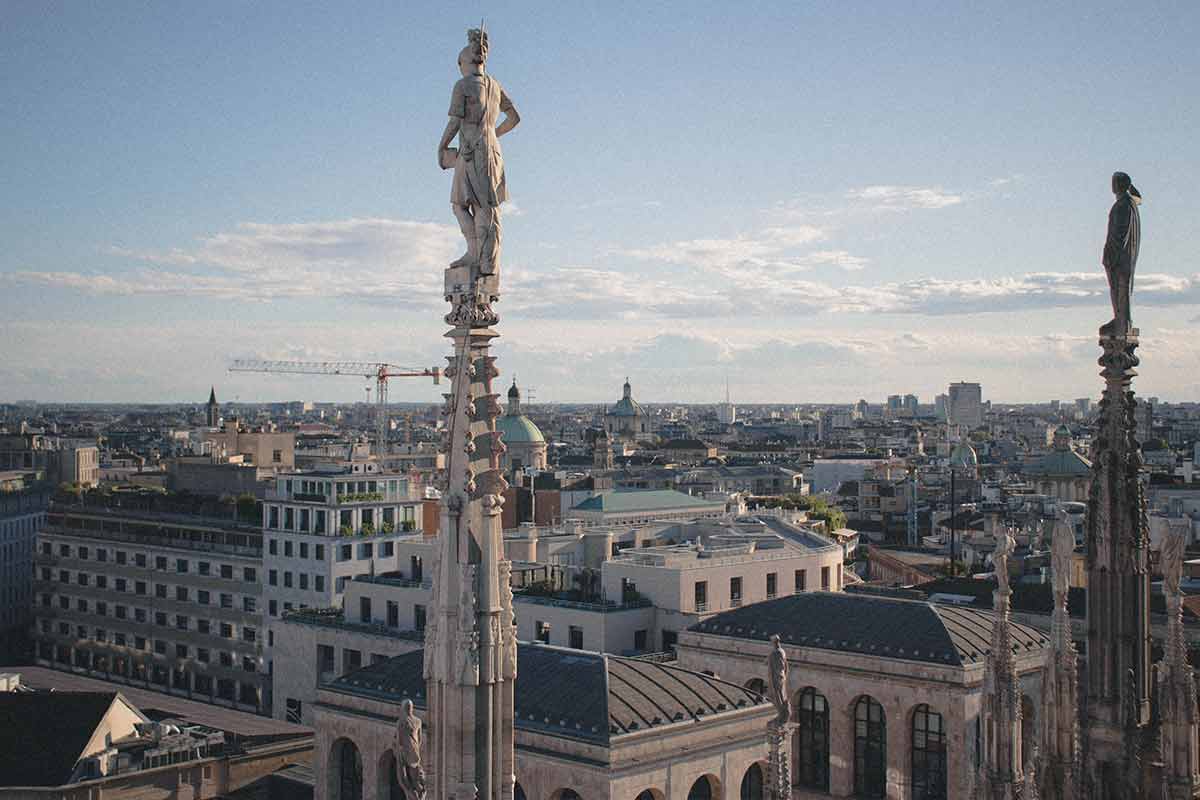 Milan is the capital city of Lombardy region, based in the north of Italy.
It's the second most populated city in the country, after Rome. With this post we're going to outline how many days in Milan are enough as a first-time visitor and how to make the most of your time here!
How Many days in Milan
As you probably know, Milan is called the fashion city, famous for Fashion Week, the high-fashion boutiques and to be the place where the most exclusive events and fashion shows take place in the world.
But Milan is also a lot more than this. The historic city center is a real gem, with the stunning architecture of the Duomo, the Galleria Vittorio Emanuele II and Sforzesco Castle, just to name a few.
Is Milan worth visiting?
Milan is a great city in Europe to visit and where to spend a weekend or longer if you wish to see what else offers the Lombardy region.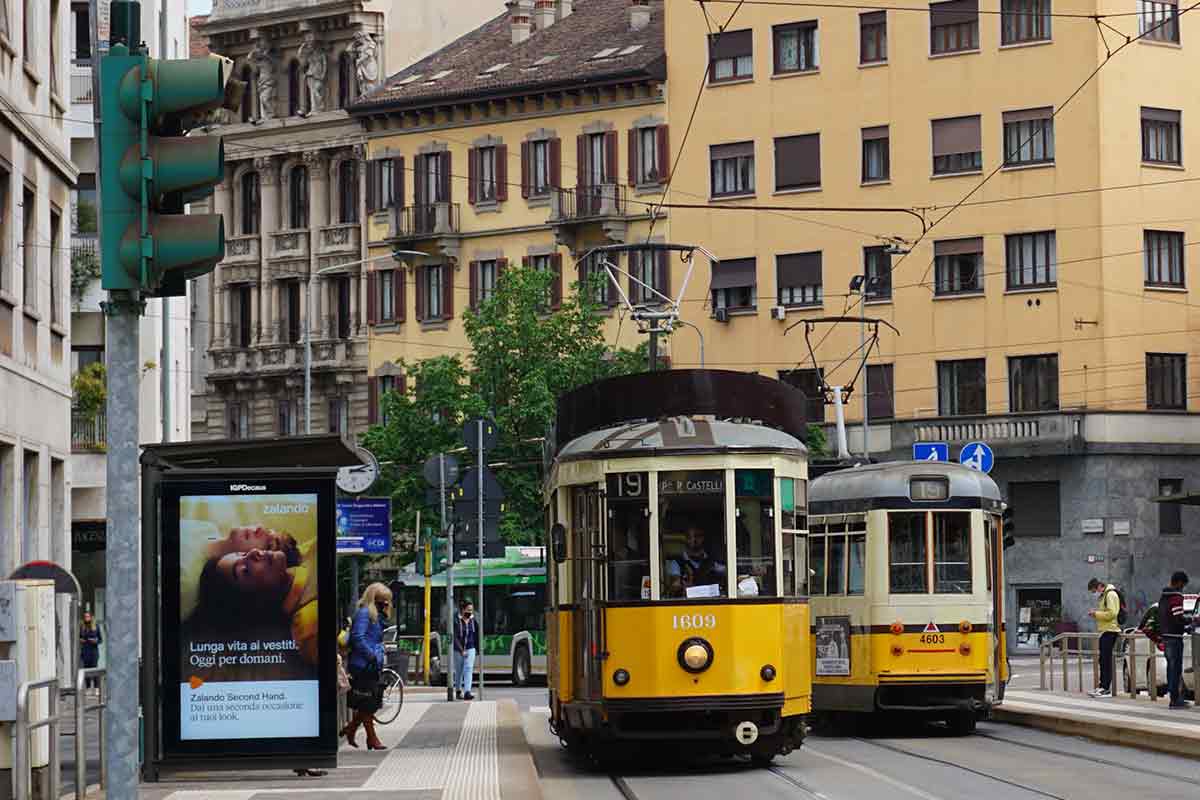 These are some of the reasons why we think Milan is worth visiting.
It's easy to get to it. Milan is well-connected to many other European cities and beyond. The Milan Malpensa airport is one of the biggest airports in Italy and there are daily connections to many destinations around the world. There are other 2 airports: Milan Linate and Milan Bergamo with tens of low-cost airlines landing in the city every single hour making it easy for everyone to get here.
Milan offers a wide range of things to see and do. Whether you like to go sightseeing, visit museums and art galleries or go shopping, here you'll be spoilt by choice! As a first-time visitor, make sure to visit the Duomo and the Brera art gallery and neighborhood, one of our favorites.
You can easily explore more places in this region From Milan. Thanks to its great railway connections you can reach Lake Como or Lake Garda in less than an hour, or visit Verona, Turin and Bologna. There are also lesser-known towns worth seeing such as Mantua, Parma and Cremona.
If 3 reasons are not enough to convince you then you may want to see this EPIC list of 7 reasons why Milan is worth visiting to give yourself more reasons to visit.
How Many days in Milan are Enough?
If you're still asking yourself how many days in Milan are enough for you, then keep reading this practical guide to get the answer.
Is one day enough for Milan?
One day in Milan is not enough. The city has a lot to offer, and even if the main attractions are located in the historic center, you need to have a couple of hours to spend visiting each one.
For this reason, if you have only one day to spend here, you'll have to make a decision on what you want to include in your itinerary. With 24 hours in Milan, we recommend visiting first the Duomo and its piazza, the symbol of the city.
The giant cathedral is famous for its unique architectural style with tall spires that can be admired up close while walking on the terraces.
After the visit to the Duomo, cross the marvelous Galleria Vittorio Emanuele II, another of the symbolic places of Milan.
Only a few minute's walk from the galleries, you can visit the famous Teatro Alla Scala, one of the most important Italian opera houses.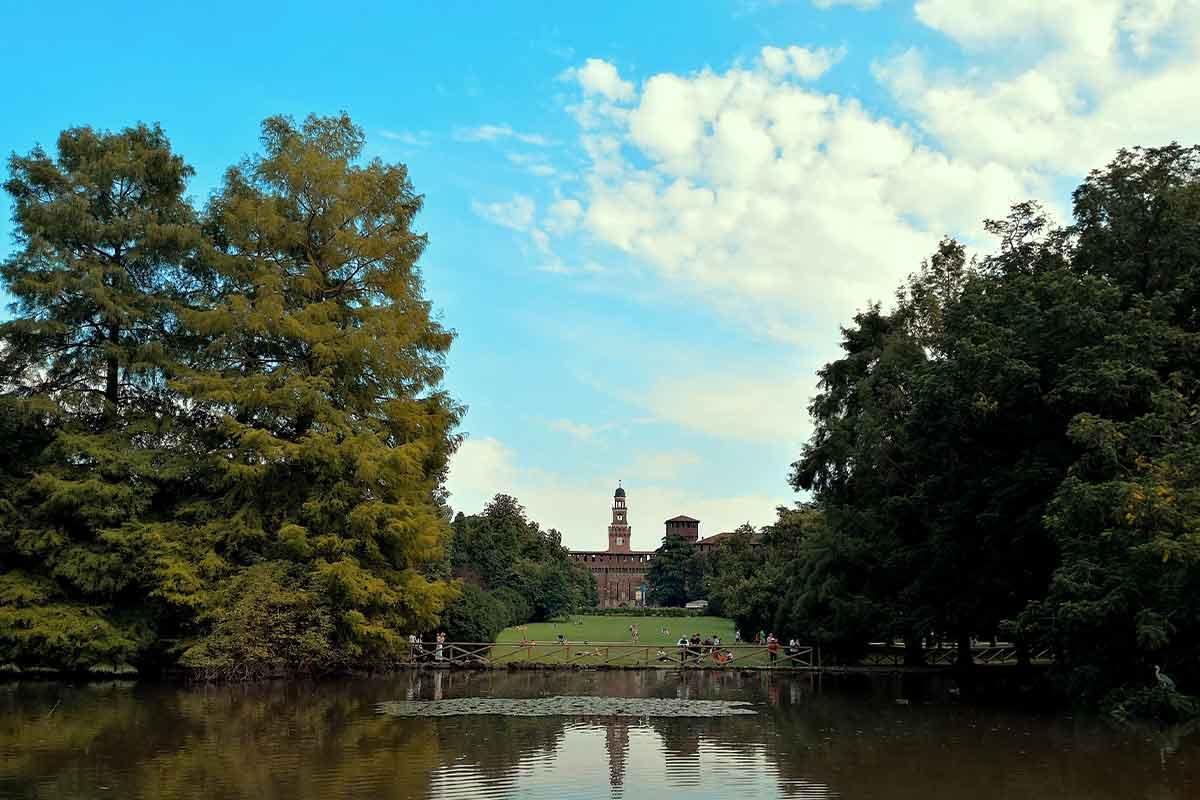 During your visit you can admire the beautiful interiors of this theatre accompanied by a guide. You can end your day by visiting the Sforzesco Castle and Sempione Park.
The Sforzesco Castle is one of the largest castles in Europe and in the past was a military stronghold. Today it's a centre of culture that holds immense treasures, such as Michelangelo's Pietà Rondanini!
Relax with a stroll around the Sempione Park that extends for about 386,000 square meters.
Is 2 Days in Milan enough?
Two days is certainly better than one and there are many tourists traveling to Milan for a short escape that can be fit in the space of a weekend!
We don't think that two days are enough, but let's take a look at what else you can see on day 2 in Milan.
After visiting the most important sights on day 1, you can spend a couple of hours exploring the beautiful Pinacoteca di Brera the following day.
This is a renowned art gallery with a collection of ancient and modern art, that exhibits works such as The Kiss by Hayez, the Marriage of the Virgin by Raphael, the Supper at Emmaus by Caravaggio and the Dead Christ by Mantegna.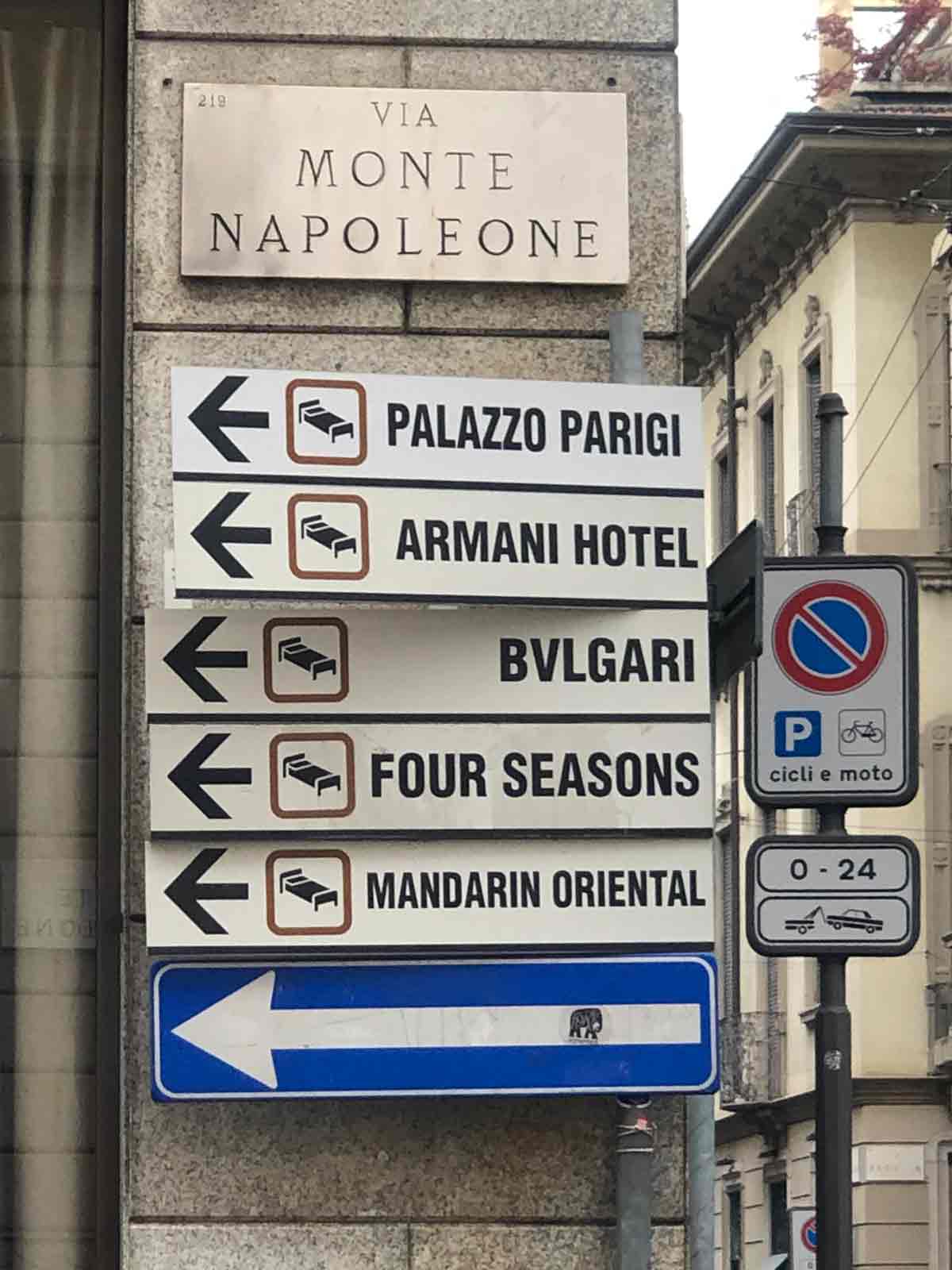 After visiting the museum, walk down via Monte Napoleone, one of the most iconic streets of Milan, part of the Quadrilatero fashion district. It's now a good time to go shopping in fashion ateliers like Dolce & Gabbana, Versace and Prada.
Your next stop should definitely be the Santa Maria delle Grazie church declared UNESCO World Heritage Site. The Renaissance-style church is famous as it hosts the Leonardo da Vinci's masterpiece: the Last Supper!
To conclude the day, you can visit the second most important church of the city: the Basilica di Sant'Ambrogio. The Basilica is among the oldest Christian churches and was consecrated in 387.
If you're looking for a proper aperitivo place in Milan, we highly recommend Deus Cafe in the Isola district and for a spectacular dinner, also, the Michelin starred restaurant Ratanà (make sure you book a table a few weeks/months in advance!).
Make sure to go for a night walk along the Navigli, one of the most loved promenade by locals.
🔒 Get a FREE insurance quote from
SafetyWing
to get the right (and timely) support when it comes to protecting yourself while in Milan.
Is a week in Milan too long?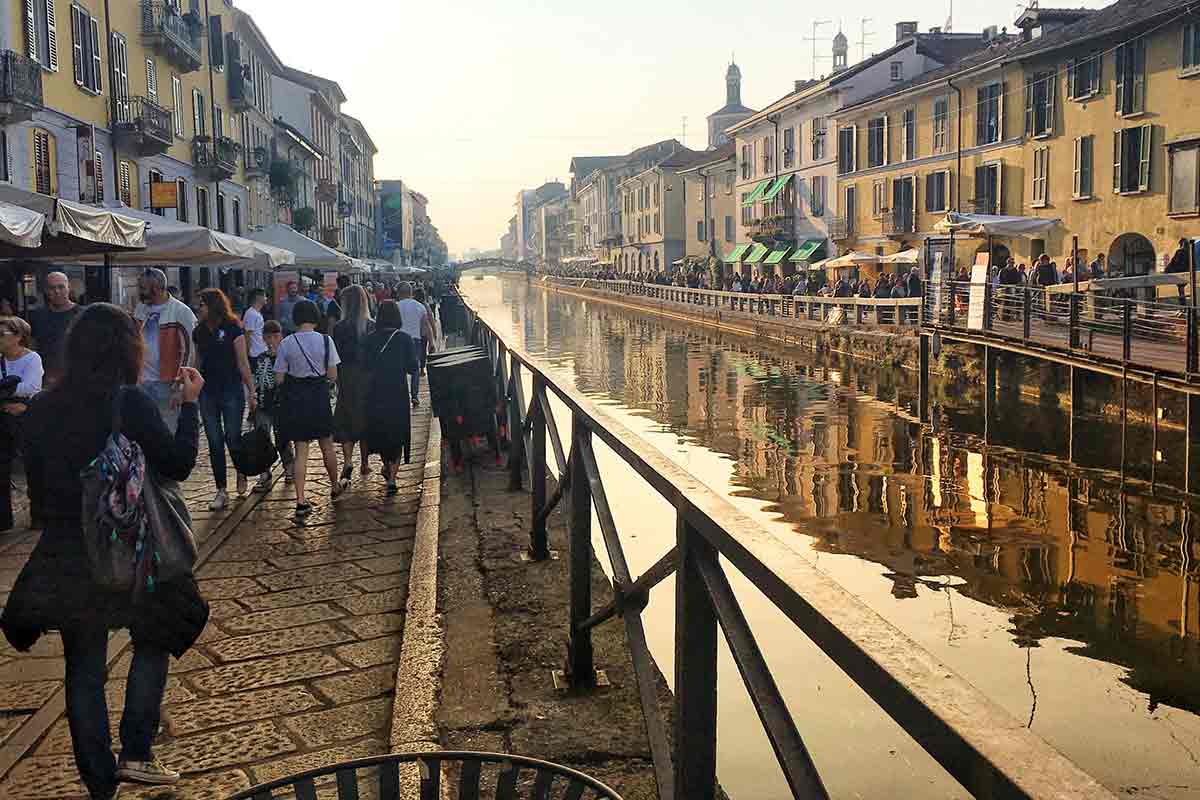 A week is not long, but you might feel a bit bored if spending most of your time in Milan city center. If you decide to stay here for a week, it could be a good idea to explore all the different Milan neighborhoods and off-the-beaten-path corners of the city.
In a week you'll also have time to visit other Lombardy towns you can get to by train. In the alternative, why don't spend a couple of days in the beautiful Lake Como or Lake Garda?
There are many quaint villages and towns you can pick and choose for your relaxing stays like Sirmione in Lake Garda and Varenna in the Lake Como.
After visiting the top attractions during your first days in Milan, we recommend visiting the Isola neighborhood where you'll see the Bosco Verticale. This is also a great area full of coffee shops, bakeries and restaurants and we recommend the California Bakery for brunch.
If you like football, then you should definitely visit the San Siro Stadium. On day 5 or 6 you can plan a day trip to Como, which you can easily reach by train or by joining this day trip from Milan to Lake Como.
In alternative, check out these day trips that will allow you to see more of the Lombardy region and other northern regions:
Our recommended amount of days in Milan
So, how many days in Milan you should spend? Our recommended amount of days is 3 days. Spending this length of time in Milan will be enough to get a taste of the city, visit its most important attractions with no rush and still have some time to explore lesser-known areas of the city if you want to.
You can also include a day trip to the lakes' region, the Cinque Terre or another city like Venice, Turin or Bologna thanks to the wide range of guided tours we suggested above or by getting a train from Milan Central station.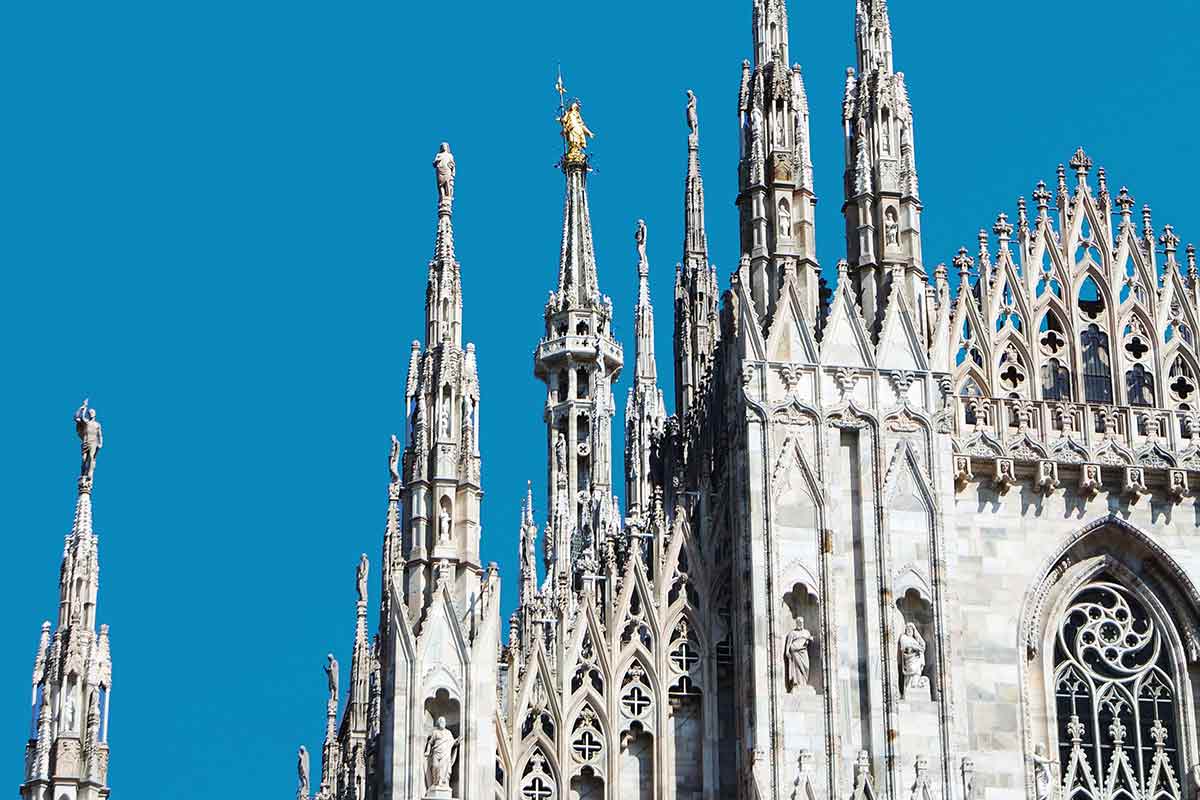 Milan is a great destination for spending a short or long weekend, based on your availability of time.
The good news is that Milan is one of the better connected Italian cities within Europe and other cities around the world – making it easier for every traveler to reach it whenever they want.
Make sure to find some time to try the local aperitivo like a local and some dishes when going out for a meal, such as the cotoletta alla milanese and risotto alla milanese.
Best Guided Tours in Milan
Make the most of your time in Milan by joining these guided tours. We believe tours are the best way to save time and get to know the city through a local's point of view.
🇮🇹 How's your Italian going? We recommend you carry this
Italian phrase book
so you can improve or at least familiarize yourself with the language.
Doing tours in Milan
When booking tours in Milan, you can stay reassured you'll be supporting a local expert guide that will show you around the city or a specific attraction.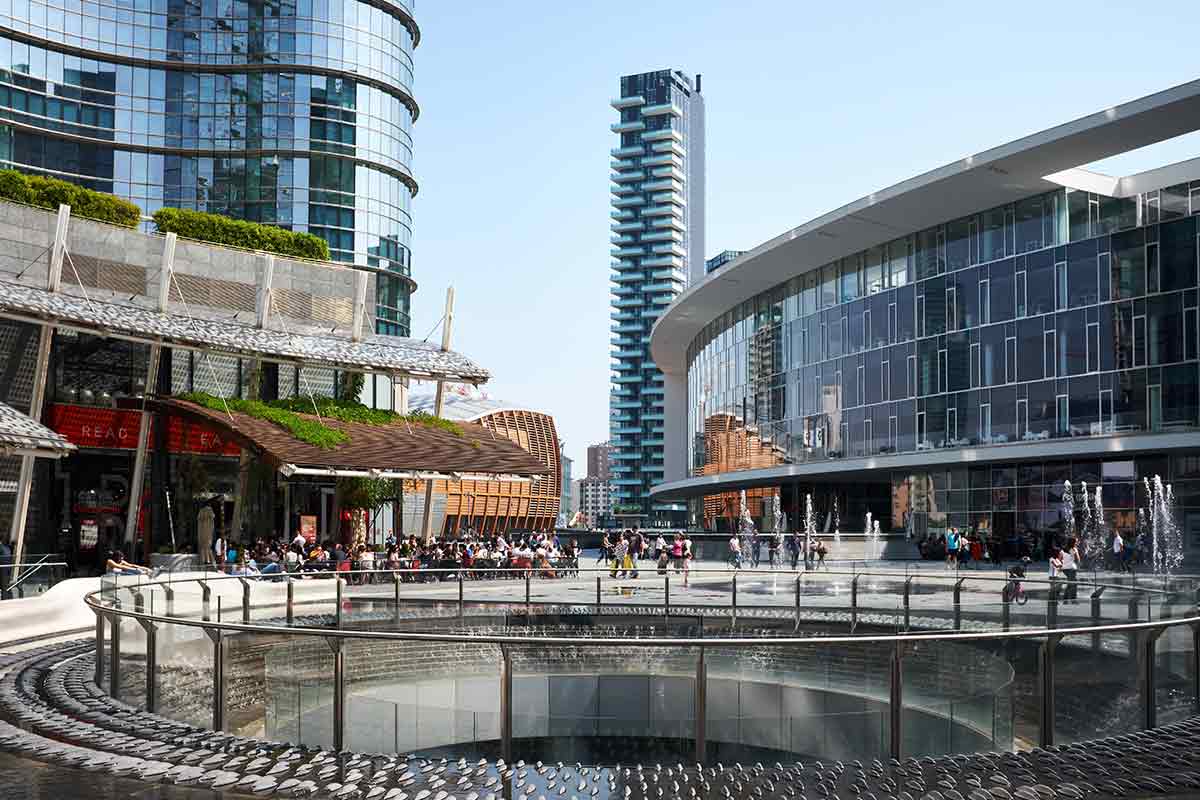 The guide will share with you information about its history and all kind of curiosities. If you don't want to read in a guidebook or on the web what to do and see, then live guides are the perfect solution as you can ask all the questions you want.
They can tell you how you can move around the city, authentic places for lunch or dinner to try and off-the-beaten-path sights worth seeing.
These are some guided tours and experiences in Milan worth taking a look at before your trip or when you get here.
Cathedral and Rooftop Ticket
One of the first attractions worth visiting in Milan is the Duomo and its terraces. With this Cathedral and Rooftop Ticket you can have access to the stunning cathedral, the terraces, its museum and archaeological area.
Included in the ticket price, access to the Church of St. Gottardo in Corte where you can admire outstanding stained-glass windows.
La Scala Theatre and Museum Skip-the-line Ticket
Another must-see landmark in Milan is La Scala Theatre, one of the most important opera houses in Italy. Get your ticket to La Scala Theatre and Museum and save time when you'll be in Milan.
During your visit you'll have the chance to learn more about the musical history of this theatre and visit the museum with a collection of costumes, instruments and musical curiosities.
Da Vinci's Last Supper Guided Tour
Leonardo da Vince's masterpiece of the Last Supper is about jealousy kept inside the Santa Maria delle Grazie church's refectory.
Join this Da Vinci's Last Supper guided tour, learn the history behind this painting and admire it for 15 minutes. Audio headsets will be provided so you won't miss a word of what your guide will say.
Lake Como, Bellagio, and Varenna Day Tour
Wondering what else you can see around the Lombardy region and a short day trip from Milan? Then check out this Lake Como, Bellagio and Varenna Day Tour!
During this guided tour you'll visit Como and the neoclassical Villa Olmo that can count on fantastic views over the lake. You'll then get to a cruise by private boat and finally visit the charming villages of Varenna and Bellagio.
How Many days in Milan
Now you should have a better idea of how many days in Milan are enough to get a real taste of this vibrant Italian metropolis.
Milan makes the perfect weekend city escape and with so many cultural sights to discover plus things to do, it really does. If you want to know how to travel responsibly in a city like Milan, why not read our sustainable travel tips guide?
---
Dear responsible traveler: This post may contain affiliate links, which means, if you click through and make a purchase, book a tour or a hotel, we may earn a small commission. This is at no additional cost to you. Your support means a lot and helps us to maintain the quality of this site.