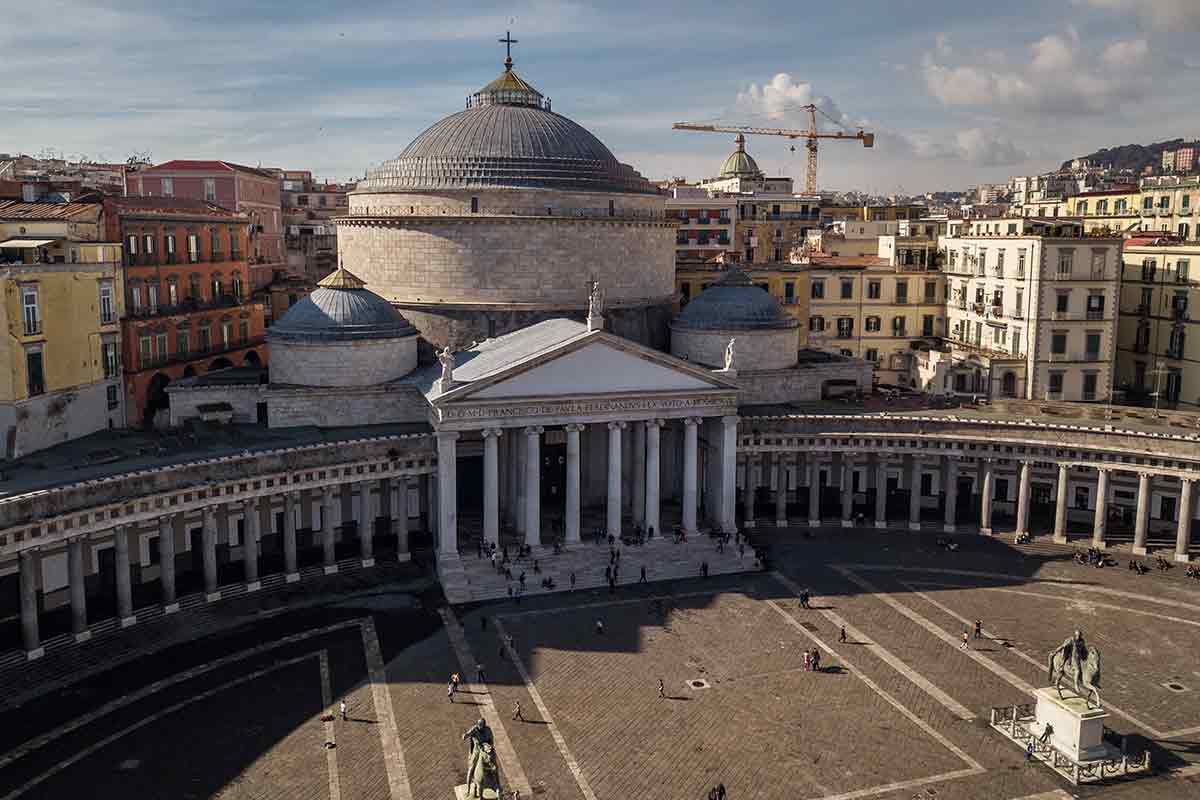 Naples is one of the most important and populated cities in Italy.
Its historical and cultural background can not be compared to any other European and Italian city as well as its sights and attractions.
Known as the motherland of pizza, parmigiana and babà as well as many more mouthwatering delicacies, Naples attracts people from all over the world with a desire to try some of the best Italian food!
Is Naples Safe?
Are you're are currently planning a visit to this popular Italian destination and asking yourself is Naples safe?
With this post we're going to share all the information you need to know.
How Safe is Naples?
Naples is a safe city to visit despite what you might have heard elsewhere on the internet or from people who've not yet visited the city.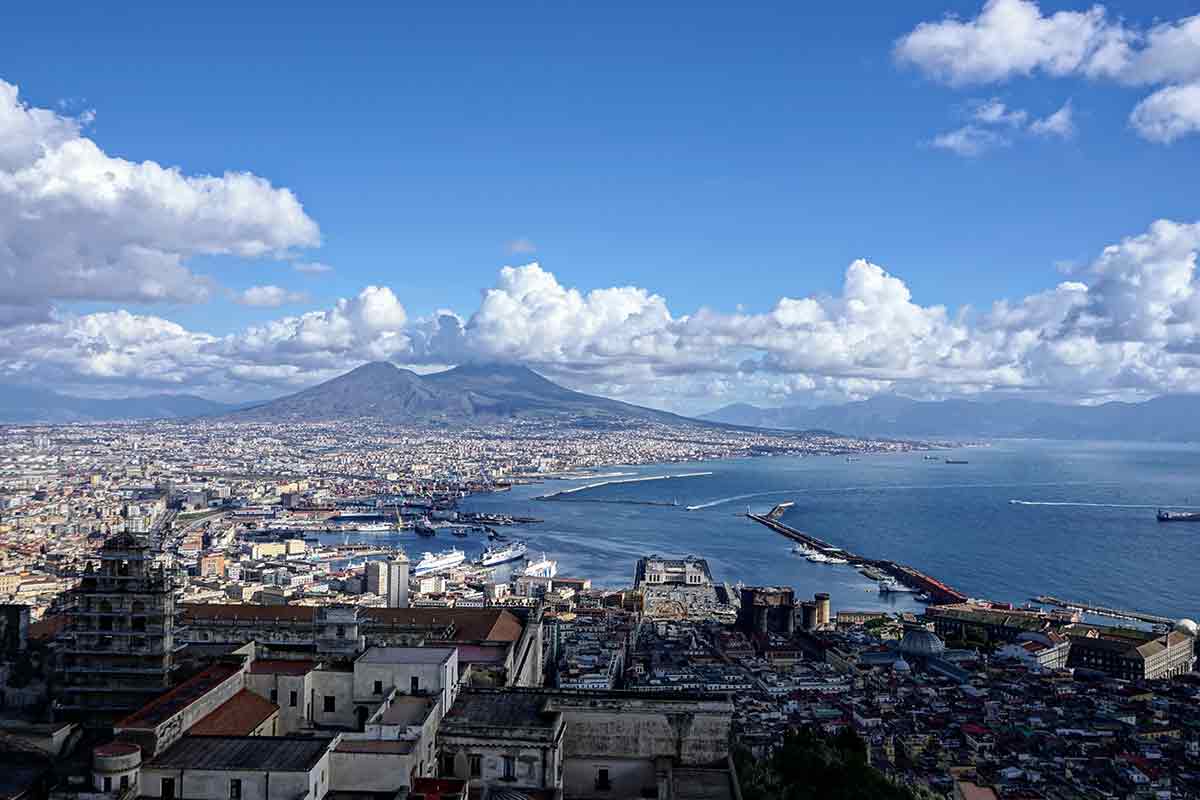 But as for many other destinations, there are some basic precautions you need to have during your time here.
Over the years, many journalists have depicted the city as the most dangerous in Italy, if not one of the most dangerous in the world!
As always, there are thousands of fake news out there, so be careful and take your time to verify. Naples is the 4th most dangerous city in Italy, where Milan is in the first position and after that Rome and Turin.
It's not a secret that a metropolis like this one, have a higher crime rate than one the towns and smaller villages in the countryside.
Let's dive into the post and understand how to stay safe in Naples.
🔒 Traveling soon? Get a FREE insurance quote from
SafetyWing
to get the right support when it comes to protecting yourself in Naples.
Naples Crime Rate
According to Numbeo.com, the level of crime in Naples is high, but most of the crimes have no relation with tourism.
In the city, crimes such as use of drugs, property crimes (like vandalism and theft and assault) or armed robbery are frequent but they don't influence tourist activity.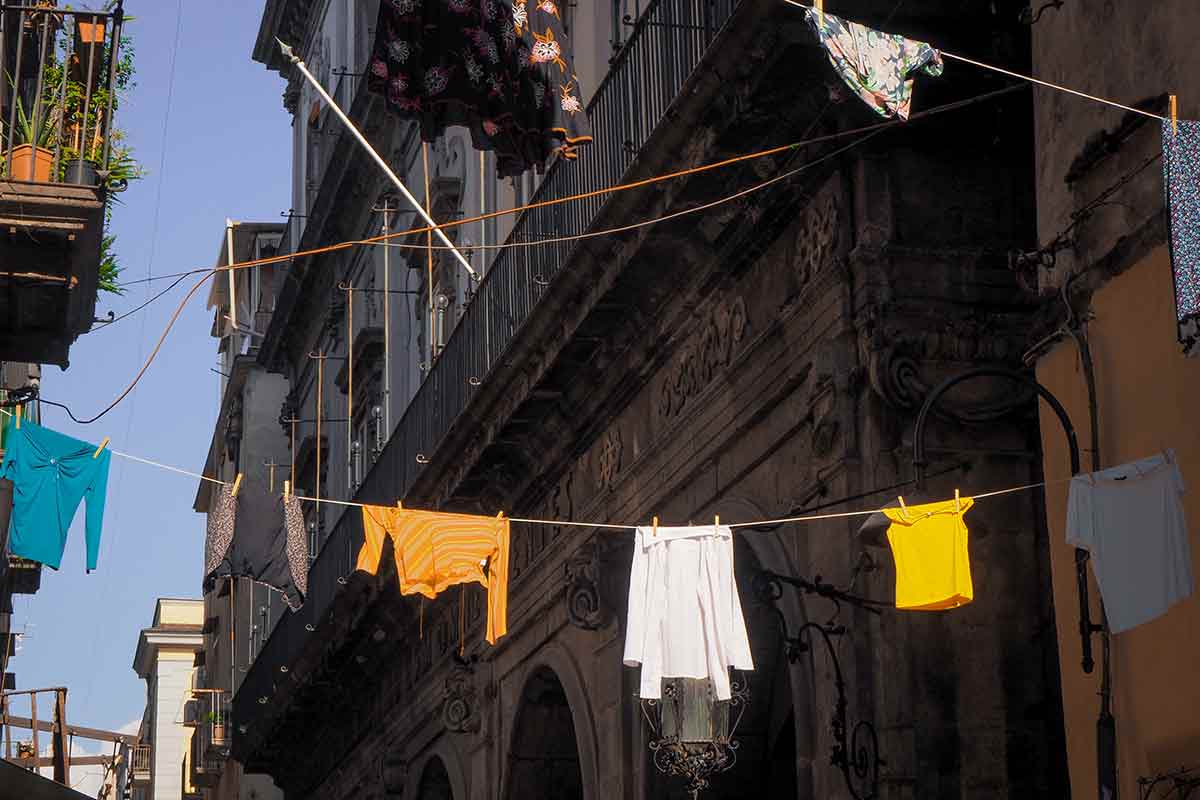 What tourists should be more aware of is that there's a general high concern of being mugged or robbed, getting their car stolen or personal belongings, found inside the car, stolen.
As a visitor exploring Naples' streets, it's good to know that there's a moderate rate of safety to walking alone during the day and a low rate at night too.
Naples is an open-minded city and there's a low risk of being subject to a physical attack due to your skin color, ethnic origin, gender, or religion.
According to the Lab 24 by Sole 24 Ore classification, Naples is one of the Italian cities in the first positions for mafia-type associations after Reggio Calabria and Vibo Valentia in Calabria and Foggia in Puglia.
Is Naples Safe for tourists?
Before learning more about where to stay in Naples (and the neighborhoods to avoid), below we'll briefly share some basic safety advice for all new and expecting tourists visiting Naples.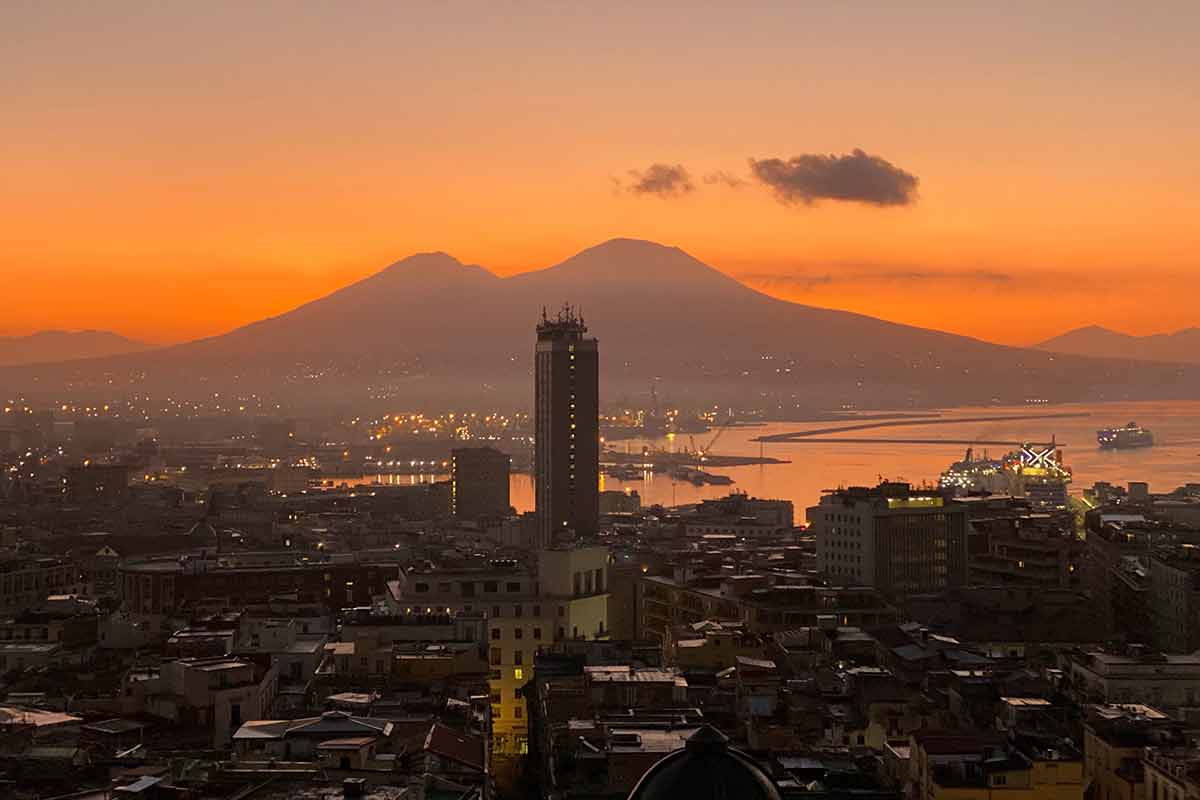 As we said, there are virtually no risks of getting murdered, but you could experience (as in all tourist resorts) acts of pickpocketing or a rapid assault in able to steal money from you, in particular:
Around tourist attractions.
In and around airports and train stations.
On public transport.

If you pay extra attention when moving around these areas then, you won't experience safety problems in this city.

Preferably don't wear valuable items such as watches or jewels and always keep an eye on your valuables.

Where to stay in Naples

Learn the places to avoid Naples

If you're asking yourself where to stay in Naples, then check out this list of the most dangerous neighborhoods in Naples to avoid while here:

Scampia – known as the most dangerous neighborhood of Europe. This is also the setting of the film Gomorrah, is situated north of Naples. This is an area that tourists should avoid.
Forcella – this neighborhood is quite close to the historical city centre and is known to be under the control of the 'camorra', the regional mafia.
San Giovanni a Teduccio – located southeast of Naples on the coast, also called the Bronx. Here it's where Piazza Garibaldi and the railway station is based.

As with many other big cities in Italy, it's a place where tourists should take extra precautions when walking around this area.

Barra, this neighborhood is not dangerous as the others but not it's not recommended to stay here.

Other neighborhoods to avoid: Quartieri Spagnoli at night, Centro Direzionale at night and weekends and Rione Traiano for drug dealing.

Best Places to stay in Naples

Chiaia is an affluent neighborhood in Naples

If you're wondering then where it's safe to move around in Naples, then these are the best neighborhoods for tourists:

Chiaia – a lovely and trendy area of Naples, close to the coast, it's a residential area of the city.
Mergellina – it's a small neighborhood and quite touristic.
Posillipo – it's a residential area where the richest population of Naples have their houses.

One of the best neighborhoods to stay in for tourists is Spaccanapoli, in the heart of Naples where most of the restaurants, bars, shops, and attractions are located.

We suggest staying at Parthenope Suite, a B&B with modern furniture and only a step away from the best sights and attractions in Naples.

Naples: Travel Safety Tips

As mentioned earlier, there is virtually no danger in Naples for tourists.

However, as for many other cities in the world, it's worth taking some precautions before and during your stay to be sure to stay safe.

Here are some safety tips to follow:

Fraudulent devices are often hidden in cash withdrawal machines. They're like small cameras installed above the ATM keypad. We suggest withdrawing your money from a well-lighted bank machine or inside the bank.
Check out this Italian Phrasebook to learn some Italian phrases so you can ask for directions, or, in the case you need help from locals.
Keep an eye out for scammers trying to distract tourists to steal personal belongings or money.
Avoid walking around with a bag around a shoulder. Thieves on foot or motorcycles may try to snatch it.
Never leave your belongings unattended. Even when sitting at the restaurant table.
To avoid being a target. Do not walk around the city wearing expensive watches or precious jewelry such as chains and bling.
If you'll be carrying a DSLR camera or the equivalent, be sure to put the camera strap around your neck.
Get a FREE travel insurance quote from SafetyWing to receive support when it comes to unforeseen travel complications.
Pay attention to petty thieves located around the Napoli Centrale railway station as well as inside trains like the Circumvesuviana.
Don't leave valuables in the car, to avoid the risk of get them stolen. Remember that when renting a car in the southern regions in Italy, it is highly recommended to get premium car insurance.
You'll soon find out that in Naples there are many careless drivers and road rules are not respected, so be extremely careful when crossing a road or when driving these streets.

Now you know that when you are in Naples, you'll have to take the most common precautions as for many other big metropolises.

Stick around the neighborhoods of the city we said are the best for tourists and avoid the dangerous ones.

As long as you avoid some areas and avoid displaying expensive items/gadgets as well as keep an eye on your belongings, you'll be completely fine.

Best Time to Visit Naples

The best times of the year to visit Naples are spring and autumn.

During these months, the climate is mild (between 18 and 23 °C), you can find sunny days, all activities are up and running you'll find fewer tourists than during the summer.

This also means that attractions and excursions you might decide to join are going to be more pleasant and not crowded.

In winter, you can enjoy fairly mild temperatures (around 13 °C) even though there's a higher chance of intense rains and be there during cold days (around 5 °C).

Rest reassured that during winter, you won't find crowds and most certainly cheap accommodation prices. The hours of light are fewer and for these reasons, some attractions can have reduced visiting hours.

Visiting Naples in the summer months is a good option if you want to enjoy more hours of daylight. But it gets very hot (just below 40 °C) plus the tourist attractions are crowded and less enjoyable.

Around mid-August, many shops, restaurants and bars are closed; in some cases, even some museums and sightseeing are closed to visitors.

May is a good month to visit Naples and plan day trips from the city such as in the Amalfi Coast and Sorrento or, the islands like Capri, Procida and Ischia.

During this month, there's Il Maggio dei Monumenti event, one of the most important cultural events of the city.

Is Naples Safe?

Now you should know that Naples is a safe city to visit in Italy.

Despite a fairly high crime rate, most of these crimes are not related to tourist activity and for this reason, you don't need to worry about safety in Naples.

Just remember to use your common sense and follow the travel tips of this guide to enjoy your time in this beautiful destination.

See our 2 days in Naples itinerary for ideas on what to do on your visit.

---

Dear responsible traveler: This post may contain affiliate links, which means, if you click through and make a purchase, book a tour or a hotel, we may earn a small commission. This is at no additional cost to you. Your support means a lot and helps us to maintain the quality of this site.