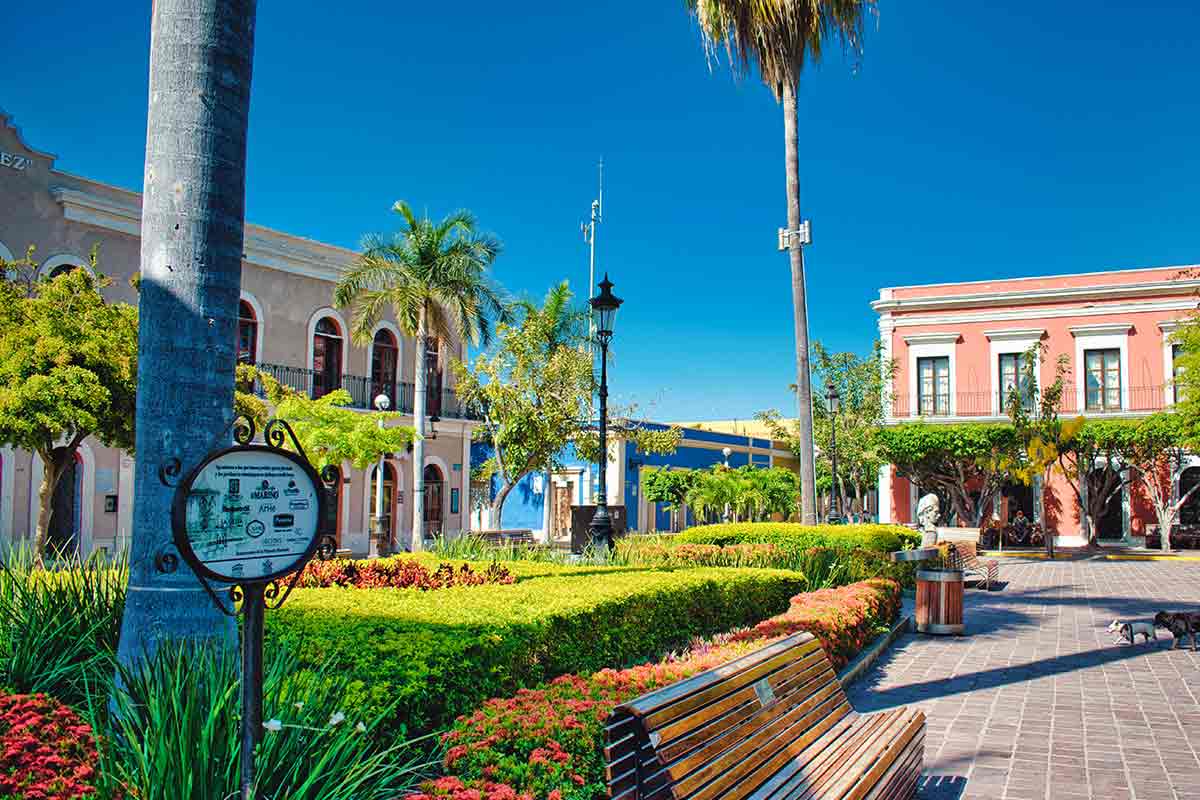 Is Mazatlan safe for new or first time travelers?
Famed for its incredible beaches lining Mexico's pacific coastline, this city is located in the infamous Sinaloa region and has attracted tourists for years.
With its tourist-centric appeal and its eclectic mix of history and culture on offer, what more could you want from a beach city with a friendly-town vibe?
Well, since safety is kind of a big deal in Mexico, it has become one of the most asked questions since the region has a bad reputation for violence.
Is Mazatlan safe?
In this travel guide, we will cover travel safety in Mazatlan so you can ensure your trip to this sunkissed Mexican city is a safe one and so you can avoid some of the common pitfalls that happen to the more unfortunate travelers who arrive here.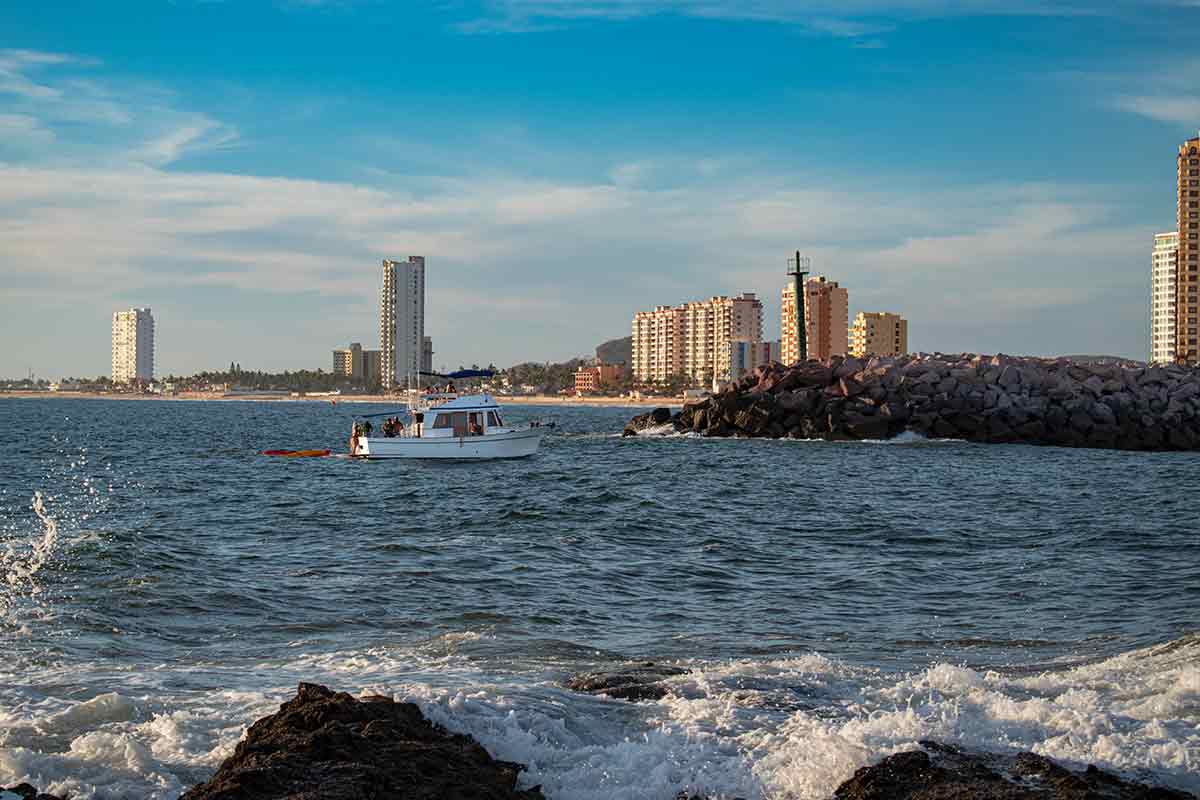 We have already spoken about some of the most dangerous places in Mexico so be sure to make yourself aware of those if you'll be traveling around the country.
Despite Mazatlan being on the international travel radar, there is still an absence of tour providers around town, but we'll mention some in this guide for you.
How safe is Mazatlan right now?
When compared with other cities such as Puerto Vallarta, Playa del Carmen, or even Cancun you will find that Mazatlan rarely makes the cut and is seen as a dangerous city for the majority of tourists due to the region's news headlines.
However, for tourists who spend their time solely within the Golden Zone, there is very little to worry about and as long as you stick to that particular area, your personal safety should not present any major concern.
You can visit other places in Mazatlan but we recommend you do this with the help of a local guide. See this bus tour as a way to learn about the local gems.
In reality, you put yourself in danger by heading out into no-go neighborhoods or parts of the region where tourists simply have no business.
Those who have been traveling to Mazatlan like the fact that it is not overrun with international tourism because this keeps the prices lower.
Is Mazatlan safe for tourists?
Yes, Mazatlan is safe for tourists who choose to stay in the designated tourist area such as Plaza Machado and Malecón de Mazatlán or the Golden Zone and for that reason thousands of tourists visit each year.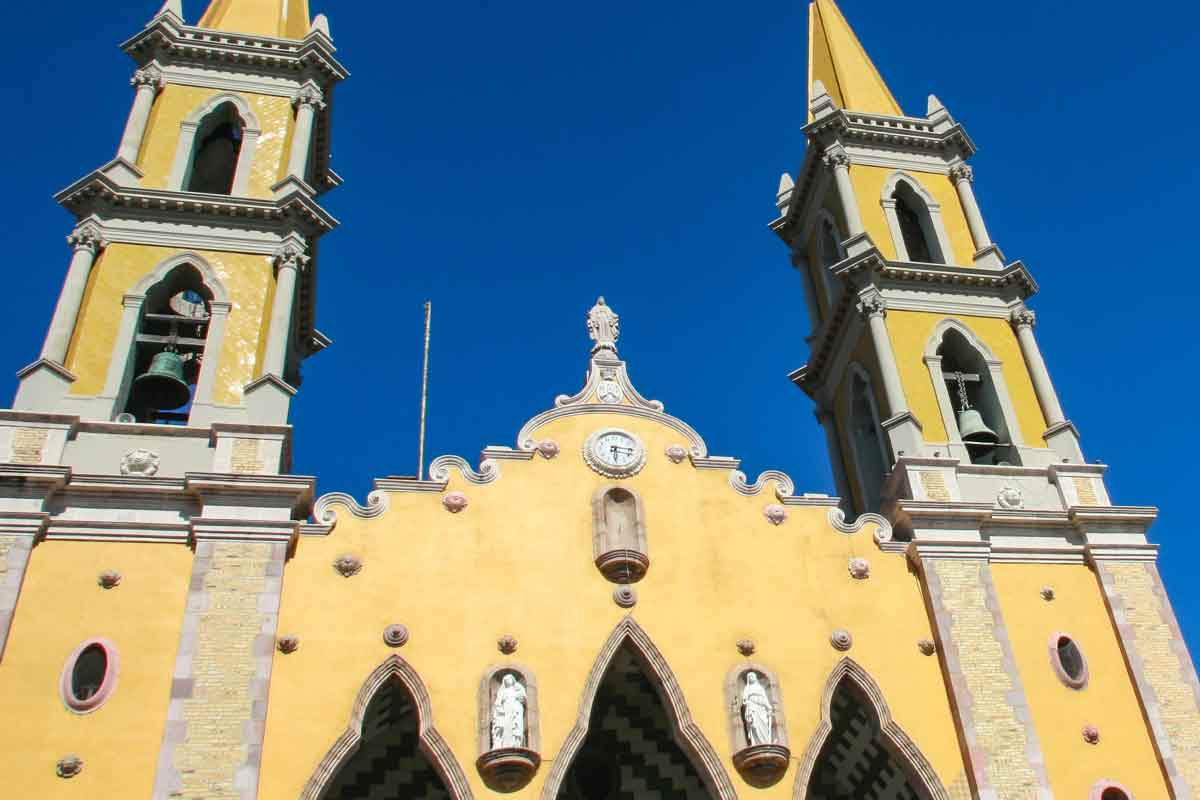 Also, the police are clamping down on petty crimes such as street robbery and other petty tourist-targeted crimes that can happen in the immediate area.
The added police presence in areas such as the Golden Zone, Old Town, or the Malecon feel safe and tourists can be around these zone in the evening without fearing for their safety.
You may be surprised by how many people visit Mazatlan to do Whale watching and visit the nearby islands of Isla de Pájaro, Isla de Venados and Isla de Lobos.
Each of these islands has its own style and offers unique things to see and do. These islands make the perfect day trips if you're into watersports.
Crime Rate in Mazatlan
We looked at some statistics on Numebo.com and found that Mazatlan scored 40.86 on their crime index. This shows that the crime rate in Mazatlan is relatively low. Some of the moderate crimes we could see were those related to muggings or robberies, vandalism, and theft as well as bribery and corruption.
The number of homicides in Sinaloa is on the decline: they were down 17% last year compared to 2018 and by 58% compared to 2010, the state public security secretary said on Tuesday.
One thing to bare in mind is that the travel industry has had to deal with an influx of fake news or misleading statistics regarding safety in Mexico and Mazatlan being in the state of Sinaloa was hit hard.
Speak with the locals down at Pino Suarez Market or get the lowdown from your hotel or waiter staff so you can understand more about what's going on in and around the street near to where you're staying, if you're at all in doubt.
Is Mazatlan safe for solo travelers?
When it comes to solo travel in Mazatlan you have the freedom to wander around the streets of the historic center and another point of interest without worrying about getting robbed or being held up in any sort of confrontation.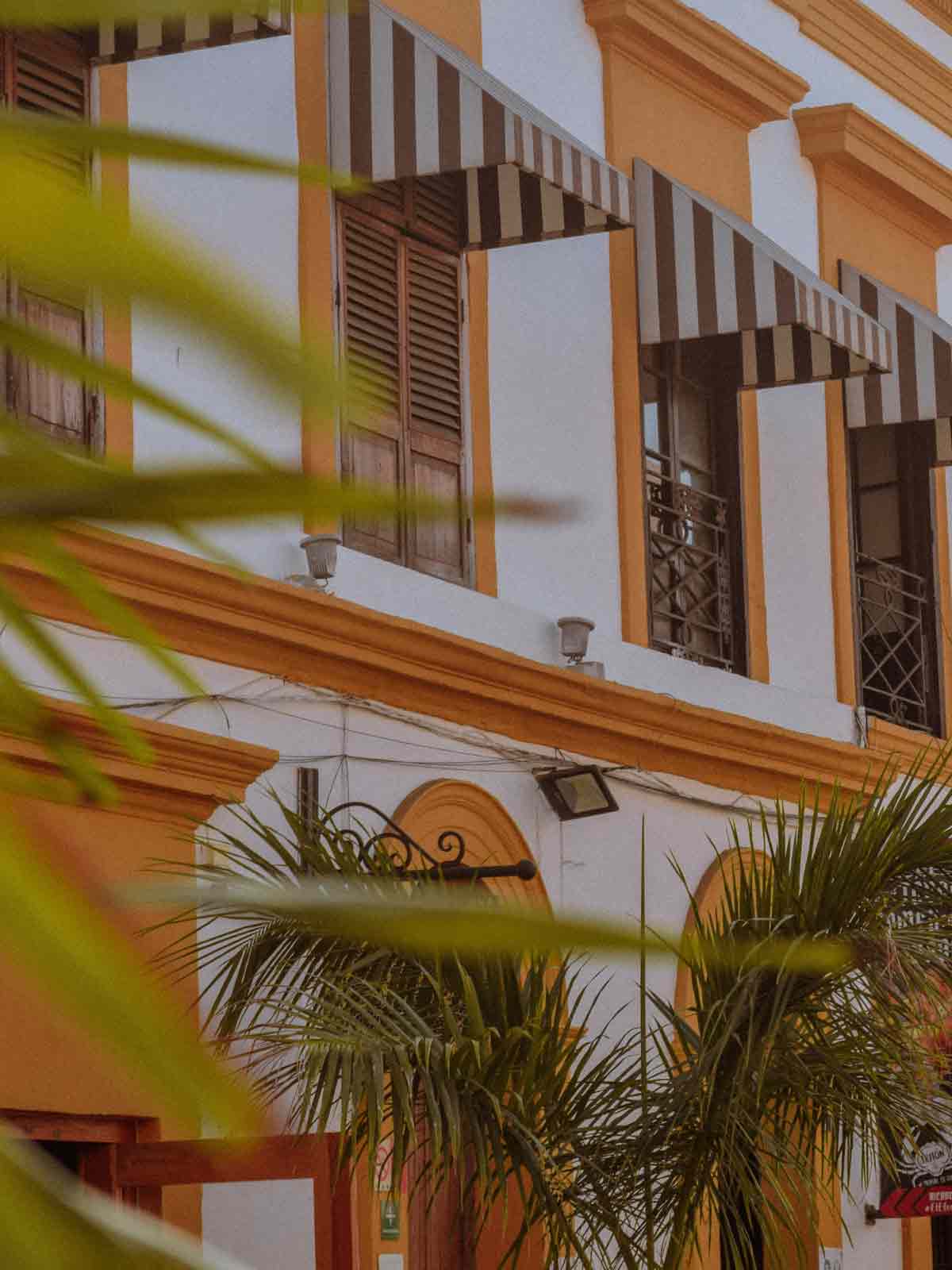 This applies to solo female travelers in Mazatlan too, there is more risk involved when traveling but it is not unusual here. You'll see solo travelers and places such as Plaza Machado or walking also the Malecon.
You may stand out by being alone but at the same time, you can easily go unnoticed among the big crowds if you frequent the same places and build up relations with local hotel staff, restaurant staff and waiters.
Suspicious people who may be intrigued by your self-reliance will see that you are interacting with others so you're not seen as alone in those cases.
If you use public transport in Mazatlan you'll see the odd tourist traveling alone as it is normal. Just know where you're going and aim not to appear to be lost.
When you're out and about in Mazatlan, it is worth carrying a reliable Anti-Theft backpack that can help you deter thieves in the most expected situation. Walking around with your possessions in your front or even backpack pockets can make you stand out as an easy target and this is what thieves look out for.
Is Mazatlan safe at night?
Yes, Mazatlan is safe at night, and although the city ​​ becomes quieter at night the shopping and restaurant areas generally remain safe.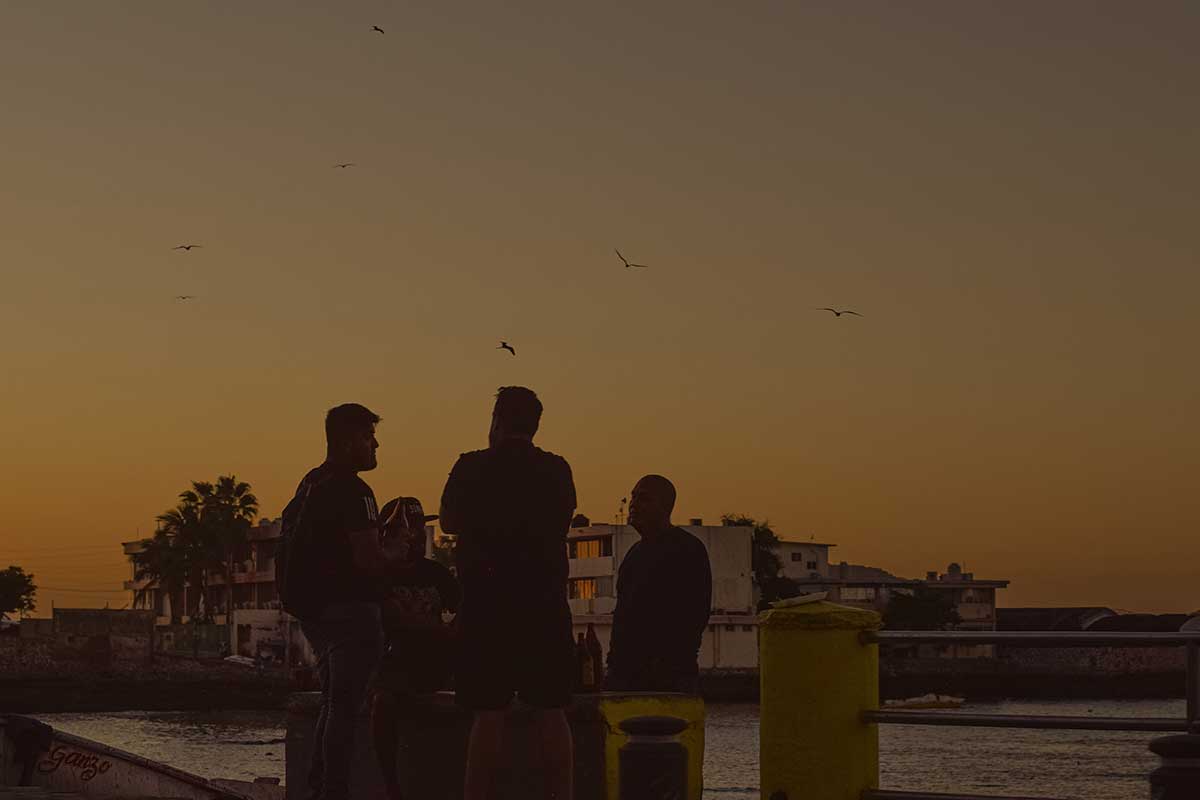 We recommend that you avoid back streets. You'll notice that the majority of tourists will be congregated around either the Marina, the Golden Zone or the historic center. Places such as Plaza Machado and the Mirador are also popular.
Try spending a night in a hotel such as Gaviana Resort which has its own nightlife options such as Joe's Oyster Bar (known for the best sunsets on the beach) if you want a stay that is close to the action without having to walk too far to the action.
Where to Stay in Mazatlan
Below you'll find a list of places to stay in Mazatlan where you can connect with some of the city's main attractions and entertainment.
Golden Zone (Zona Dorada)
Centro Histórico
Los Pinos
Playa Sur
Loma Linda
Olas Altas
There are many neighborhoods and places to stay in Mazatlan that cater to all budgets and styles of travelers. Most visitors like to be close to the Malecon. Take a look at the Hotel La Siesta which is a popular one with tourists.
If you want a charming and comfortable stay near El centro, places such as Casa de Leyendas are great if you also want to avoid the all-inclusive hotel crowd.
For those who want to ultimate stay and insist on taking full advantage of the sunsets in Mazatlan then the best western Posada is probably the best option as you have the most impressive view from the rooftop pool and lounge area.
Places to Avoid in Mazatlan
We have suggested you stay in and around the Golden Zone and/or the historic center for a reason, and although it is not a crime to venture out of these more tourist zones, we recommend you do so with caution.
To go with that there is also some area to avoid in Mazatlan which are worth having on your radar but they should be far off your tourist map.
Walking around the downtown area is on the edge of the risky territory and walking closer to any residential area where you see a decrease in the 'atmosphere' will usually be the pathway to a bad area for most tourists to be in.
The Malecon is huge but it is best to stay closer to where the action is rather than heading too far south so you can reduce the possibility of being a victim of crime.
Wherever you see the Pulmonias which are like open-air taxis you're usually in a good place. Why not jump on board this traditional Pulmonia tour that will give you access to the best of the city? You can get your insider tips from the driver.
Mazatlan Travel Safety Tips
As mentioned earlier Mazatlan is seen as a dangerous city in Mexico but in fact, is not when you stick to the areas which are designed for visitors and don't venture into unknown residential areas:
See some of our best Mazatlan safety tips below:
Do your best to learn some phrases in Spanish to be able to greet locals and/or get the help you need with directions if you get lost. We highly recommend this book which is great for traveling in Mexico.
If you're visiting Mazatlan in a budget, check out Sundaze hostel as you'll not only save money but meet many other like-minded travelers too.
Never leave your possession or valuables unattended while you swim at the beach or you are dining at a restaurant (especially in an open area). Run-and-grab thefts by opportunists have known to be common here.
If you are a female traveling solo in Mazatlan, always be extra alert when moving around on public transport and aim to carry an Anti-Theft bag like this one which does a great job of concealing your valuables.
Best time to visit Mazatlan
The best time to go to Mazatlan is any time between the months of November and May with April (historically) being the driest month of the year.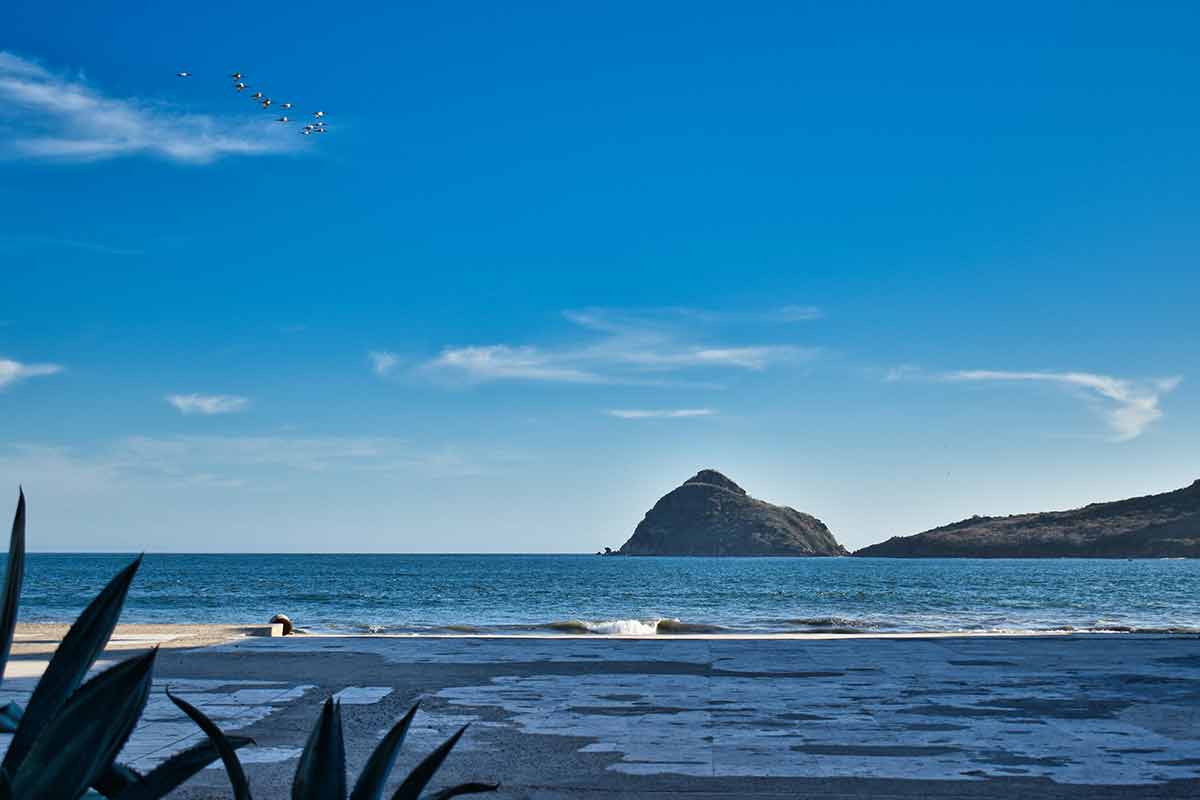 During that period you can expect temperatures of 66-71°F, January and February are the coolest months to visit Mazatlán and great for those who prefer cooler temperatures with a low of 56°F during those months.
The wet season in Mazatlan runs from June to October with June being the hottest month with highs of up to 90°F. December is the beginning of the peak season so expect a rise in prices and less availability in Mazatlan's best hotels.
March is a great time to visit if you want to see the Carnival in Mazatlan which is the third biggest carnival in the world. We suggest that you carry some sunscreen like this one to apply on the days you're at the beach or walking around.
Is Mazatlan safe?
With this guide including our tips and our advice, you will now have a much better idea of how safe Mazatlan is for tourists.
The Sinaloa region itself is seen as one of the most dangerous states in Mexico but Mazatlan and its zona dorado is a place for visitors to party, play and relax.
You can travel here alone, with a group of close friends, or with your family and enjoy the best parts of the city. The majority of the city's main attractions are within walking distance of each other.
Aim to follow our tips as well as universal travel safety precautions and you should have a great time on this attractive coastal strip
Be sure to see our sustainable travel tips to make sure your trip has the most positive effect on the local environment here in Mazatlan.
---
Dear responsible traveler: This post may contain affiliate links, which means, if you click through and make a purchase, book a tour or a hotel, we may earn a small commission. This is at no additional cost to you. Your support means a lot and helps us to maintain the quality of this site.