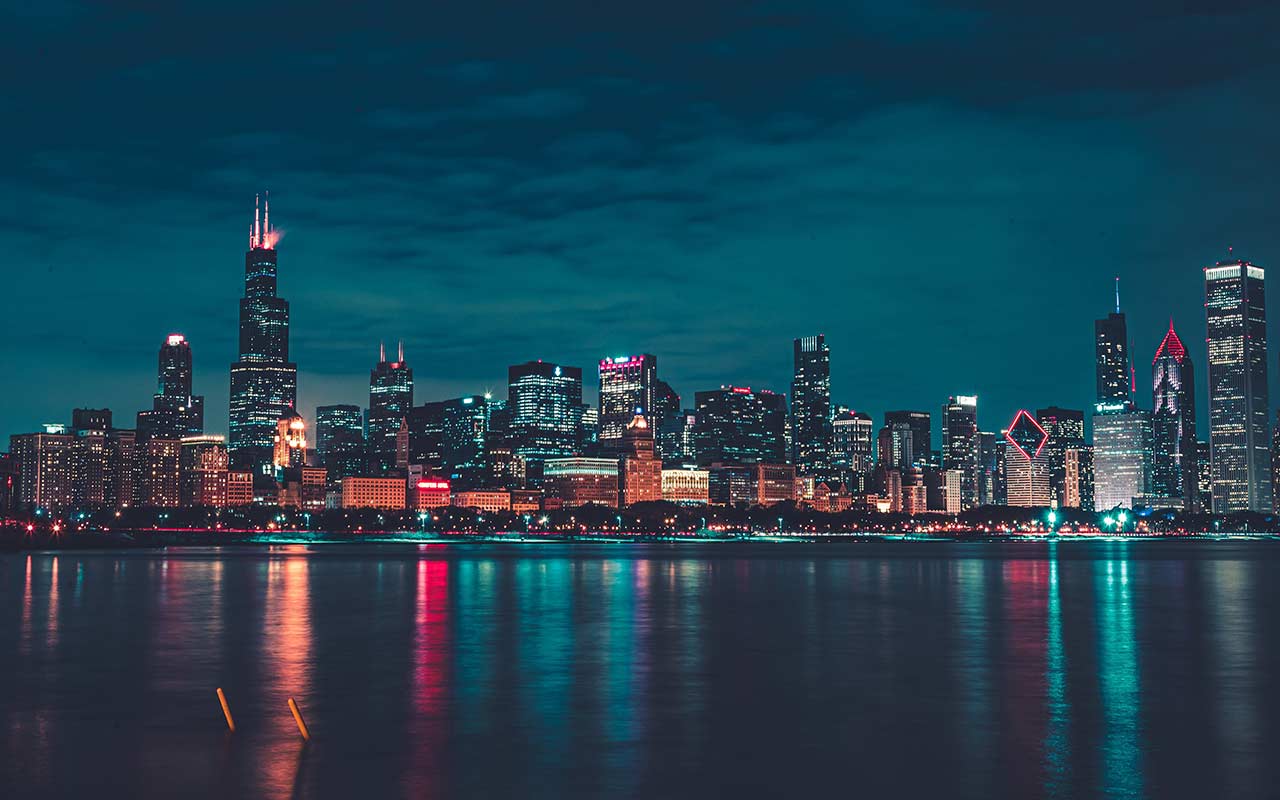 Is Chicago safe for new travelers?
The U.S.A is one of the best countries in the world (though there are those that make a great case for other countries).
Whether you're visiting like a tourist or for living like a local.
Both LA and NYC are extremely adaptable for immigrants, as they tend to cater for nationalities by way of cuisine and culture.
Is Chicago Safe?
America can be considered quite similar to other English-speaking countries such as Australia in terms of culture, so visitors know what to expect.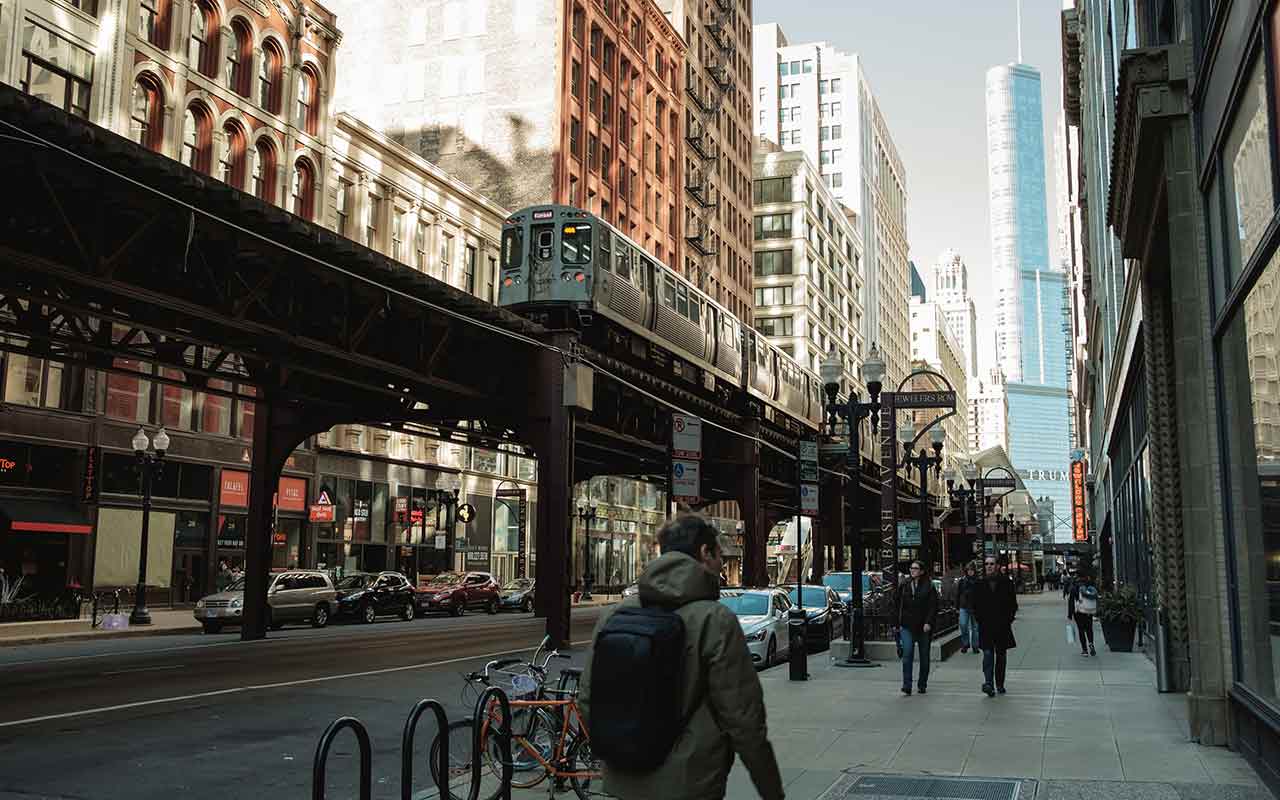 The big question though, is whether this is the same for a city like Chicago?
The Windy City is smack bang in the mid-north of America, so the climate and culture are completely different.
How Safe is Chicago?
Chicago is a largely safe city to visit. It may have a reputation for crime – of all kinds – but Chicago is about as safe as any other megalopolis city in the Western world.
It has gentrified in the main visiting areas, especially the far north side.
That means maybe sketchy areas at night can mean assaults; it also means pickpockets and petty thieves in the touristy areas.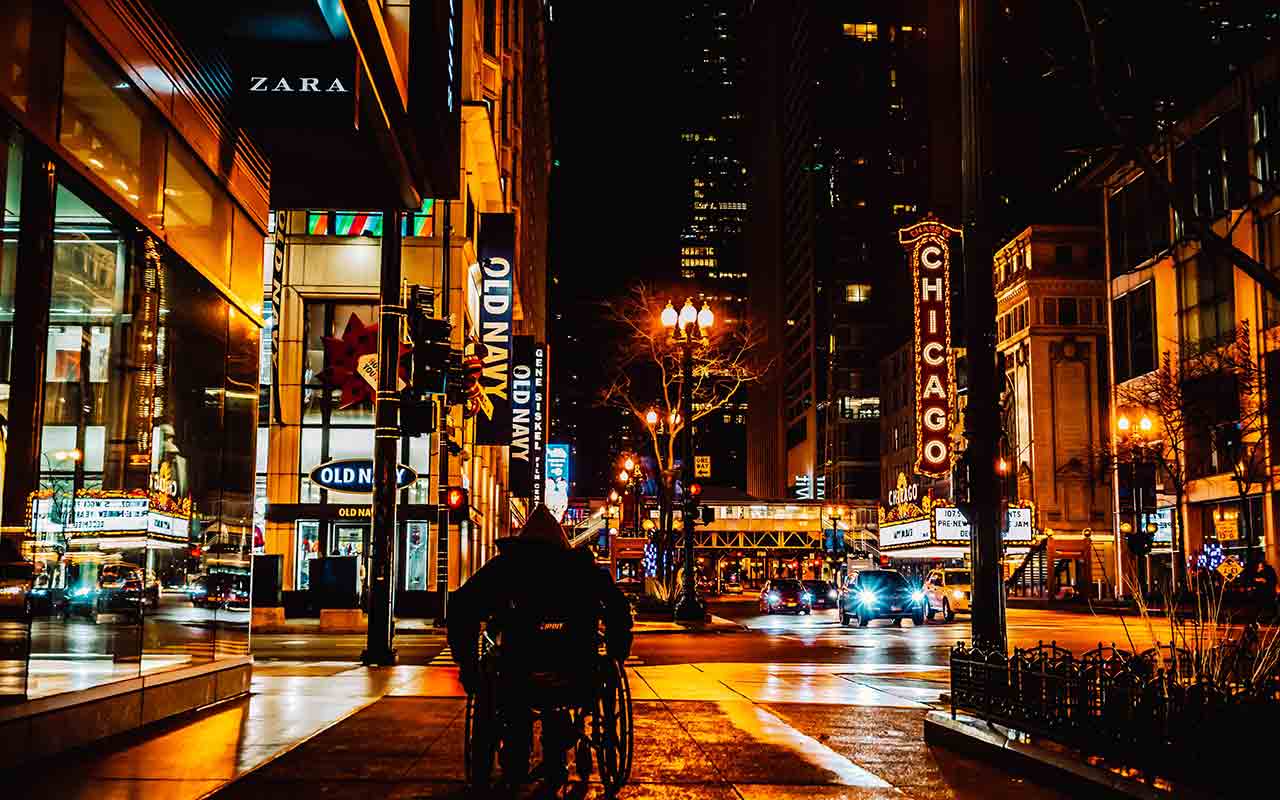 That's how these big cities work and there are certain things to have in mind when traveling in them.
Chicago does have a reputation for gang violence, but this happens in the non-touristy regions most visitors don't see.
Chicago Crime Rate
Violent crime was on the rise in Chicago, despite an annual drop in murder rates.
As a city, Chicago has a higher homicide rate than New York and Los Angeles.
Although crime went up during the pandemic, the lifting of masks and seating bans mean that crime is dropping again.
Violent crime rose in 2016, but has since dropped again, so it has never reached the violent crime rates of NYC.
The worst periods for crime in Chicago's history were during the Capone era and in the early 1990s.

Get a FREE travel insurance quote from SafetyWing to get the right (and timely) support when it comes to protecting yourself in Chicago.

Is Chicago Safe For Tourists?

Chicago is the third-largest city in the United States and is a popular destination for US travelers more than the international types.

It's a cultural hub of the Midwest in America, an area largely populated by small-town families and blue collar workers.


Tourists enjoying a festival in Chicago

The good news is that Chicago is pretty safe. Most people will just hang around what is known as The Loop – the area of the city that's choc-a-bloc with public art and museums.

The only thing to really worry about here is pickpockets. Pickpocketing can also occur on the public transport system, and robbery has occurred in the city's underground walkway system (the Pedway).

Even if you go exploring outside of this central part of the city, you shouldn't run into too much trouble.

You should, however, probably do some research into what neighborhoods are safer than others.

Where to Stay in Chicago, Illinois

See a couple of the most incredible places to stay in Chicago for visitors:

The Loop (Downtown Chicago)

The Loop is the top spot when it comes to tourism in the city.


he famous Cloud Gate is part of the The Loop in Downtown Chicago

All the big attractions are here or within walking distance, and the whole district is an architectural showcase.

Here you'll find some of the earliest skyscrapers in America standing side-by-side with modern glass and steel giants such as the Willis Tower (the third-largest building in the US).

South Loop and Lake Shore East

Both the South Loop and Lake Shore East (AKA New Eastside) are popular with families for accessibility to Chicago's best kid-friendly attractions!

Columbia College is located on the South Loop

Not only that, there are some great hotels, and a much calmer vibe than the main downtown core of the Loop.

Chicago: Travel Safety Tips

Here are some tips to help get through all parts of the city:

If you find yourself in a situation where you feel unsafe, always remember to dial 9-1-1. The emergency services in Chicago are incredible, always helpful and never ignore calls.Make sure you only use the number when it's an emergency situation and stay safe.
Carry cash and valuables in a front or inside pocket and consider if you need to carry a purse or bag.
Do not carry a weapon for self-defense, as introducing a weapon can increase the severity of an attack.
Carry cash and valuables in a front or inside pocket and consider if you need to carry a purse or bag. Consider a money belt if you want to be super cautious.
Never let your drink out of your sight and don't sample drinks from anyone – even friends or acquaintances.
Remember to get your FREE travel insurance quote from SafetyWing to receive fully comprehensive support when it comes to unforeseen travel complications.
Alcohol and "date rape" drugs are used in many sexual assaults – if you are going to drink, do so responsibly and be with trusted friends so you can look out for each other.
See more safety tips on preventing drug-facilitated sexual assaults.
When driving, keep all the doors locked, even when you are inside the car, and park in well-lit areas.
Always have a cell phone along with you, if you have one.
Stay alert, stand tall and be confident, if an attacker targets someone, they're most likely scared.

Overall, you won't need to abide by any rules or advice for safety. Chicago has hardly any crime towards tourists, so imagine yourself at your own place of personal safety at home.


A tourist walks with his belongings at all times as he walks around Chicago streets

Don't do anything you wouldn't do at home, and don't put yourself into harm's way.

Best Time to Visit Chicago

We decided to consult our trusted source with all things climate, Travel US News.

"The best times to visit Chicago are April through May and between September and October, when the temperatures are warm, a variety of festivals take place and crowds are manageable. Summer marks Chicago's peak tourist and festival season, with travellers from around the country hoping to take advantage of the warm weather and abundant activities.

You'll find higher lodging rates during these seasons, but you'll also escape Chicago's notoriously bitter winters. Chicago experiences frigid temperatures from November to March, but if you can hack it, hotel and airfare deals are easy to find."

Tourists enjoying floating tours in Chicago

Here are some key events for this time frame:

Chicago Comic & Entertainment Expo (April)
Chicago Improv Festival (March-April)
Mayfest Chicago (May)

Is Chicago Safe?

Overall, there is nothing to worry about when traveling to The Windy City.

It's a very safe city with the infrastructure to hold a community together instead of rip it apart.

Chicago is a champion that should be heralded as award-winningly safe.

What do you think? Book your trip to Chicago today, also, read some of our best sustainable travel tips to help ensure that your trip has a positive effect on the environment.

---

This post contains affiliate links, meaning, if you click through and make a purchase or sign up for a program, we may earn a commission. This is at no additional cost to you.