When comparing Sicily vs Sardinia which do you choose?
It's getting harder to decide where to spend holidays in such a beautiful country like Italy, but even harder when it comes to these two islands!
Sicily and Sardinia are the two largest islands in the Mediterranean Sea and they're both parts of Italy. In the last couple of years, they also became popular destinations for both Italian tourists and international travelers.
Sicily vs Sardinia
Even if they do happen to have quite a few things in common, they're also quite different at the same time. Not to mention, those differences can make you better understand if you could be more into the vibe of Sicily or Sardinia.
So, keep reading our comparison post below to learn more about these two Italian islands to visit and exactly what to expect when traveling there.
Sicily vs Sardinia: Which is better?
Sicily, a stunning volcanic island and melting-pot of Mediterranean populations and Sardinia, the most esoteric place in Italy, are known for some of the best beaches in the whole world. Which one is better?
Best time to visit Sicily vs Sardinia
The climate on the two islands is quite similar. Along the coasts, you can expect to find a mild climate in winter and hot in summer. The average temperatures during summer for both islands are between 26 and 30 °C.
In the Sardinian inland areas, you can find lower temperatures, especially in the hills and mountains. The climatic area of the Etna area is alpine, making this part of Sicily a unique one compared to the rest of the region.
Here winters are freezing with temperatures reaching -12 °C and summers are cold, with an average of 6 °C. The best time to visit both islands is during the summer so you can spend time at the beach.
This time of the year is also ideal to explore cities and villages based on the coast, making the most of the sunny days and the pleasant sea breeze. The months of April and May are suitable for hiking and visiting cities too.
Culture in Sicily vs Sardinia
Comparing the north and south of Italy is one thing, but it's common to read around the web that Sardinia is culturally less interesting compared to Sicily.
Believe it or not, many people say that the only reason worth traveling to Sardinia for is just for its beaches, we believe that's incorrect!
We can guarantee you that both islands have an incredibly rich cultural heritage. Sicily is known for the archaeological sites in particular the Temple Valley in Agrigento, the charm of cities like Cefalù and Syracuse.
Let's not forget about Erice, the medieval village in the mountains, and the volcano Etna, the symbol of the region. Sicily is nothing less than an exciting encounter between nature, history and archaeology.
Palermo, the capital city, has always represented a cultural hub where the Norman, Phoenicians, Greeks and Roman cultures met over the centuries.
Sardinia is a mysterious and partly unknown place to visit, but extremely rich of archaeological sites belonging to the pre-Nuragic and Nuragic civilizations as well to the Phoenicians, Carthaginians and Romans.
As we said earlier, it's not all about beaches. Among the top cultural destinations to visit in Sardinia some of out favorites are listed below.
Sardinia Famous Landmarks:
Nuragic palace of Barumini
Church of Santa Sabina
Nuragic complex of Santa Cristina or Santa Vittoria
Complex of Tiscali
Gorroppu and the Gennargentu
It is easy to combine some trekking activities and archaeology here. There's also a wide range of villages in Sardinia and all of them are characterized by their unique traditions and folklore.
We can certainly say that Sardinia has more prehistoric attractions than Sicily, but both are absolutely a place to visit for their culture and traditions.
Food in Sicily vs Sardinia
When it comes to food, it's pretty hard to decide between Sicily and Sardinia. Both regions have their own culinary traditions worth getting to know.
No need to remind you that in their fertile lands grow the best lemons, oranges, tomatoes and grapes and sea offers the most incredible seafood to eat fresh, every single day.
Sicily is the island of the best cannoli and cassata, arancini, fresh tuna and swordfish, pasta with sardines and the one with fried aubergines called 'alla norma'. In Catania you can do food tours and learn all about the food culture.
But what about Sardinia? The Italian island is home of the delicious roasted suckling pig, carasau and guttiau breads, seeds to eat with honey, pecorino cheese and bottarga and culurgiones, just to name a few!
Long story short, the Sicilian and Sardinian cuisines will definitely leave their marks on your memory.
Cost of Travel in Sicily vs Sardinia
The cheapest island region to travel to is Sicily. Flights and accommodation are overall more expensive in Sardinia than in Sicily and that's something to take into consideration when deciding where to go.
If you're traveling on a budget then it's probably better to go to Sicily, even though by booking in advance you can find good deals for Sardinia too.
Both islands' main cities are well-connected to international destinations such as London, Paris and Brussels and most Italian airports and are served by low-cost airlines like Ryanair and Easyjet.
In Sicily, the main airports are based in Palermo and Catania, whilst in Sardinia are in Cagliari, Olbia and Alghero. You can also get to both islands by ferry and it's a good option if you want to get there to move around with your car. Check out these rent-a-car deals before you make a final decision.
But just so you know, most of the time, it's just cheaper to get a flight from wherever you're in Italy at that time. During the high season, accommodation prices can be in both islands quite expensive but Sicily is a bit cheaper.
Eating out costs more or less the same in both islands and nightlife is particularly expensive in some parts of Sardinia like the Costa Smeralda.
Things to do in Sicily vs Sardinia
The list of things to do in Sicily and Sardinia is endless. Both islands are great beach destinations and you can find stunning golden and white sands around both coasts.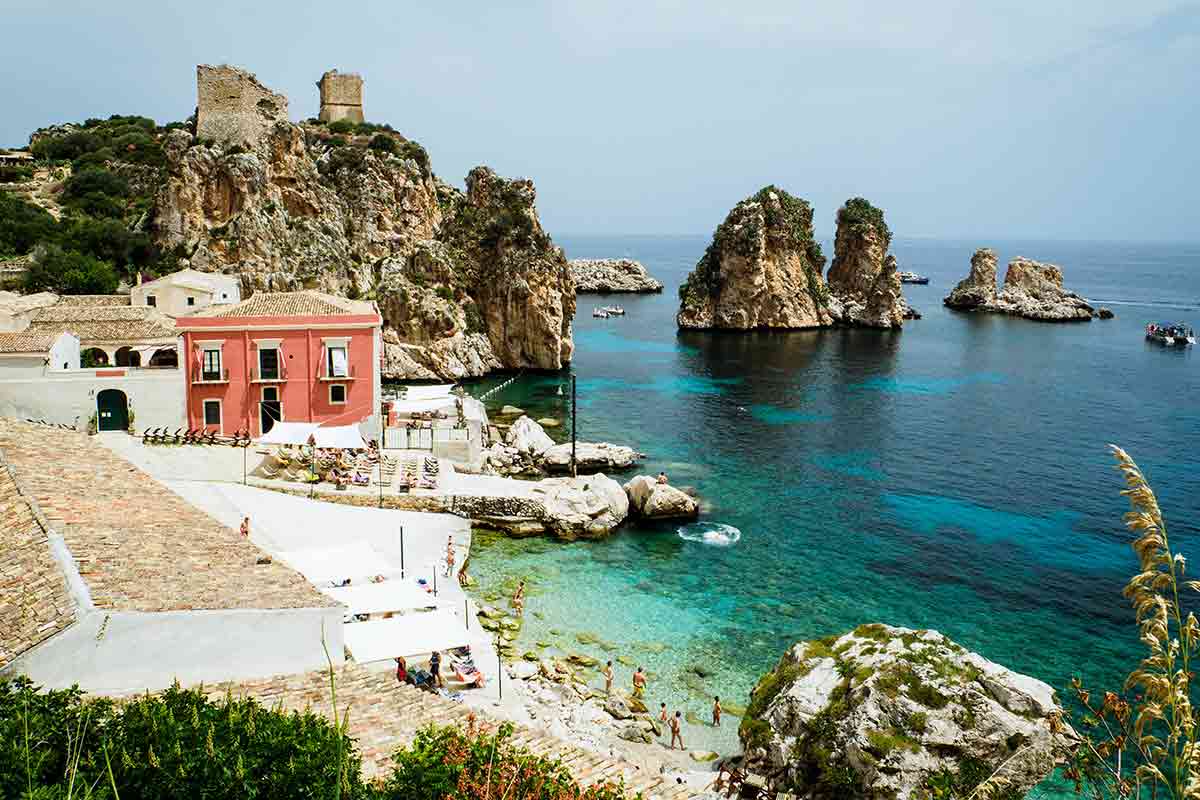 But it's not all about sun and sea here, as you can also spend time hanging around the historical city centers of beautiful cities like Cagliari and Alghero in Sardinia and Palermo or Catania in Sicily. Both islands are dotted with small and quaint villages with many of them located on the coast.
They're also great destinations for water sports, in particular snorkeling and diving thanks to the pristine seabeds and abundance of sea life.
It's also easy to plan beach day trips from where you're based, for example to explore the stunning La Maddalena archipelago, leaving from Palau or the Tavolara island, leaving from Sos Aranzos – Golfo Aranci, if you're in Sardinia.
In Sicily, you can join guided trekking to visit the Volcano Etna or go for a day in the Aeolian islands of Lipari, Salina or Panarea.
Tourist attractions in Sicily vs Sardinia
The main tourist attractions in Sicily and Sardinia are the beaches followed by the historical city centers and archaeological sites.
In both islands, there's a vast offer of beaches. Among the best Sicilian beaches, you can find the Spiaggia dei Conigli in Lampedusa and the Cala Rossa in Favignana.
In Sardinia, some of the most incredible ones are the Pelosa in Stintino, in the province of Sassari, Cala Mariolu in Baunei and Porto Giunco in Villasimius.
Sardinia is a popular destination for VIPs, so don't be surprised to spot yachts in the Costa Smeralda area where accommodation, restaurants and entertainment is more expensive than in the rest of the island. While in Palermo the hop-on hop-off bus tour makes it easy to explore the culture.
There are also less expensive places to stay like the Costa Verde, with a rich Mediterranean vegetation and cliffs overlooking the sea. Culturally, these two regions offer a lot to tourists.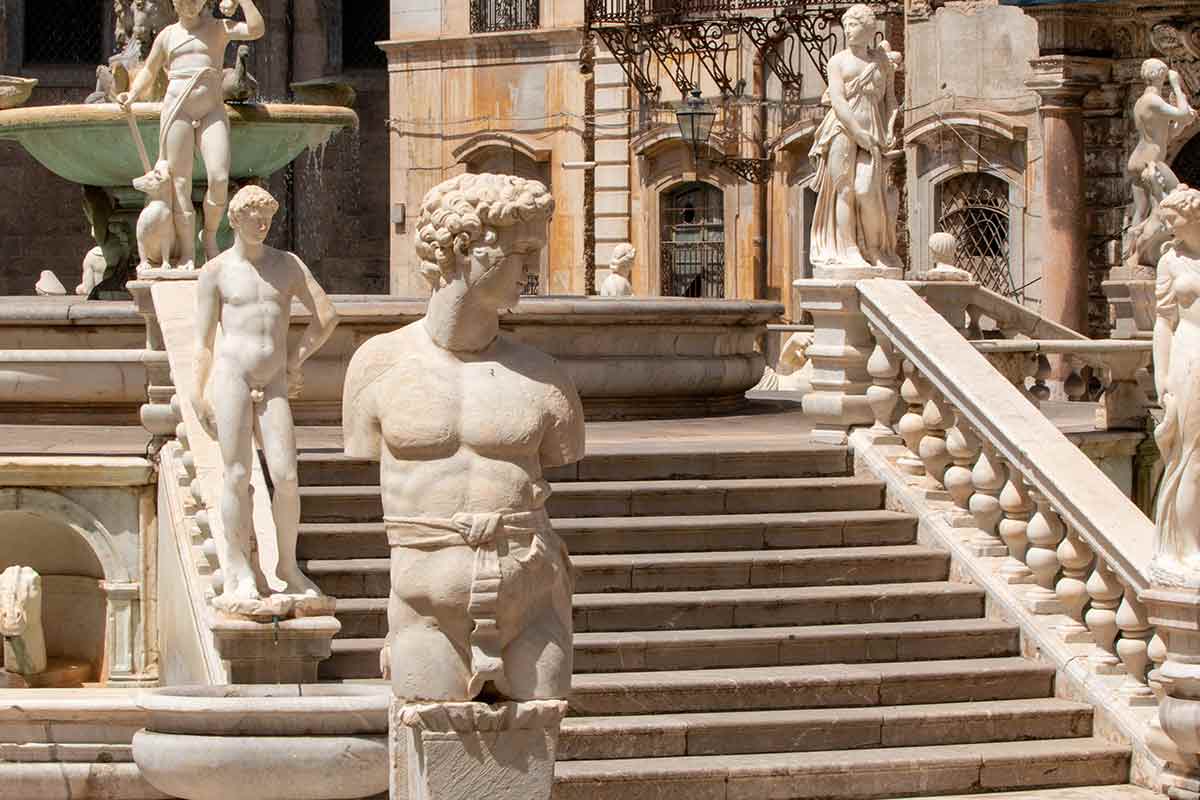 Agrigento, Etna, Erice, Syracuse with the Ortigia island, Palermo, Ragusa are placed in Sicily known all over the world for their Baroque beauty and the chilled vibe you can breathe here.
Sardinia is home to the 'nuraghi' that you can visit by moving towards the internal part of the island.
Some of the unmissable ones are the palace of Barumini and the complex of Santa Cristina. Among the best cities to visit in Sardinia, you should certainly add Alghero and Cagliari on the list.
Getting Around Sicily vs Sardinia
The best way to move around both in Sicily and Sardinia is by car. For many, renting a car is the best option as public transport can be unreliable and it could affect your travel plans and your precious time in these islands.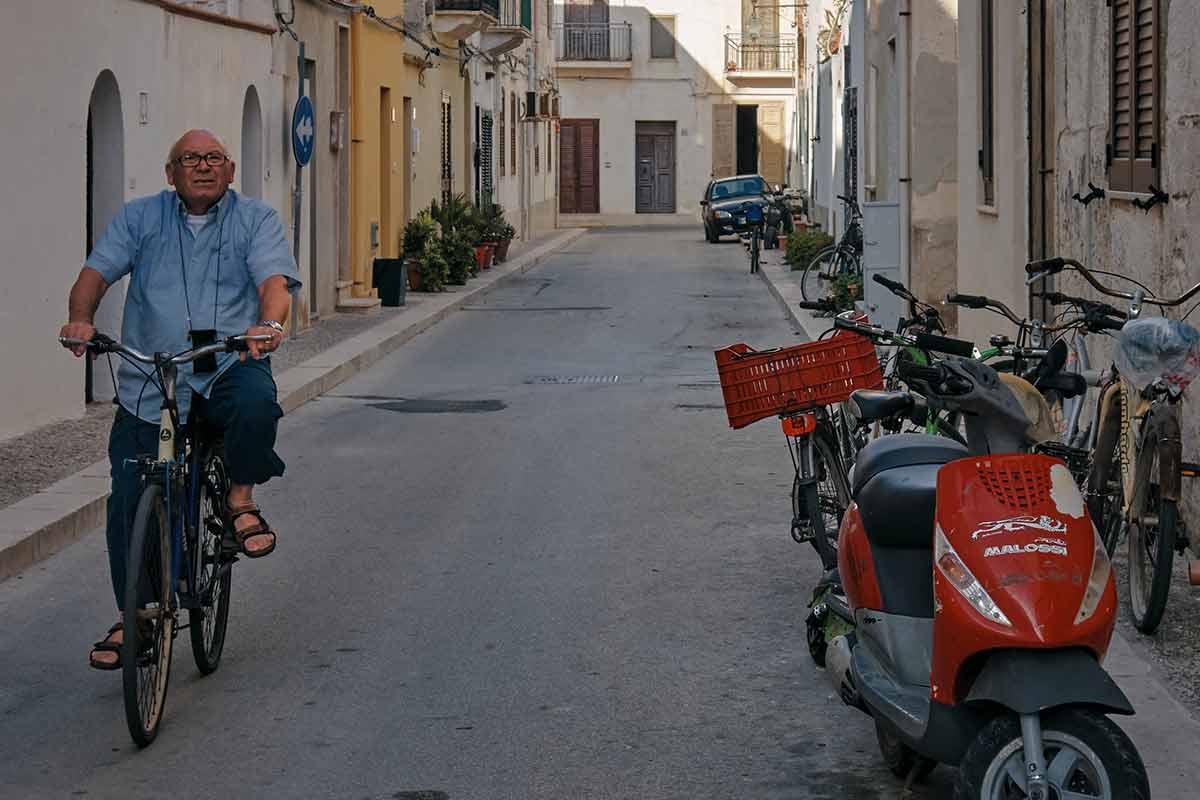 Trains and buses are connect the major cities and some tourist attractions, but that might require multiple changes and you can also expect frequent delays.
If renting a car, we highly recommend getting the full car insurance that can protect you from any accidents and from getting the car stolen.
Driving in cities like a Palermo it's all about having steady nerves and being extra careful as the usual road rules are widely not respected.
In general, hiring a car is less expensive in Sicily than in Sardinia but if traveling during the summer months in both regions can be quite expensive.
So, when comparing Sicily vs Sardinia, which is one is best?
In our eyes, there's no easy answer to this question as both regions are worth visiting. Travel budget is a key factor when it comes to deciding where to spend your time and Sicily is slightly less expensive compared to Sardinia.
Sicily vs Sardinia: Which will you visit?
Whether you are more a beach type of person or one that loves exploring the city centers and villages, Sicily and Sardinia are both great places to visit that offer a great amount of things to do and see.
In these islands, you can find the best beaches in Italy and in Europe and learn about ancient civilizations that colonized these lands centuries ago.
There's no right answer, but it depends on your budget, available connections from where you're based and what you're more interested in getting to know.
If you're like many other travelers who are somewhat concerned about safety in Sicily then be sure to read our expansive guide on what places to avoid.
---
Dear responsible traveler: This post may contain affiliate links, which means, if you click through and make a purchase, book a tour or a hotel, we may earn a small commission. This is at no additional cost to you. Your support means a lot and helps us to maintain the quality of this site.