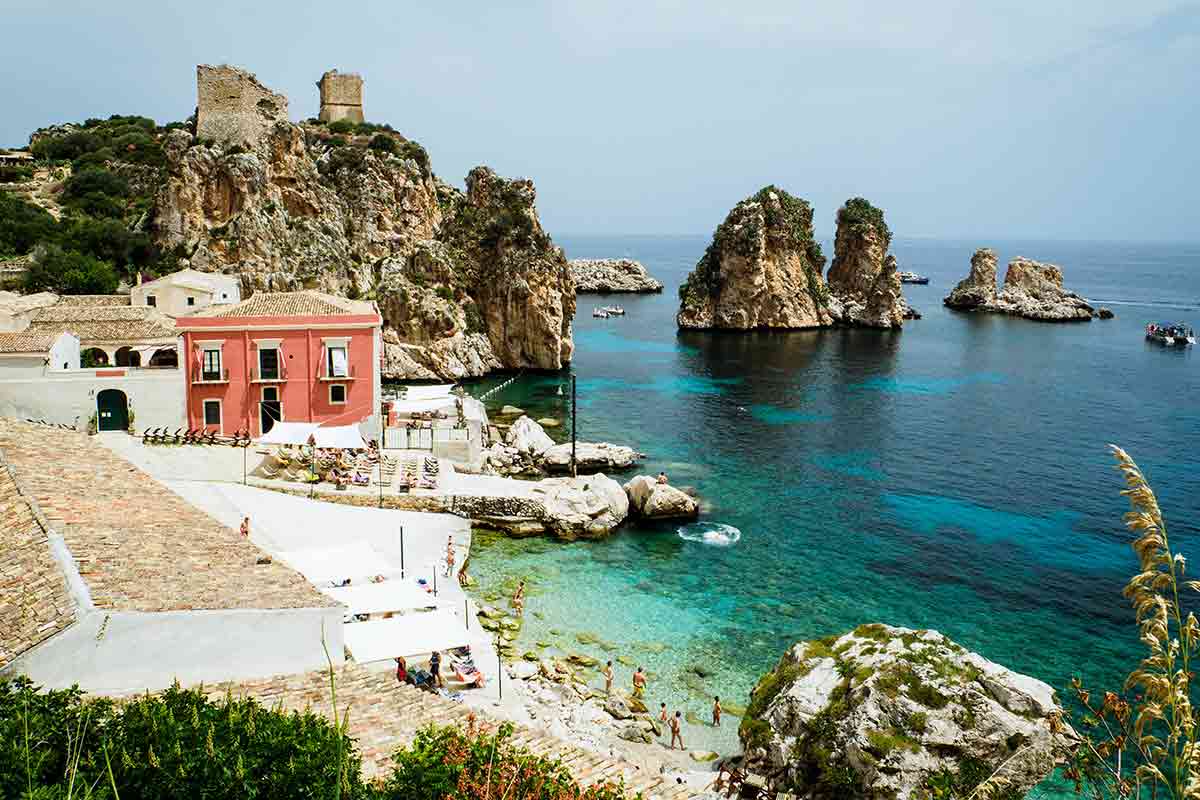 Sicily is a Southern region of Italy and one of the biggest islands of the Mediterranean Sea. The capital city is Palermo and other important cities are Catania, Siracusa, Ragusa, Agrigento and Trapani.
If you didn't already know, Sicily is famous for its stunning beaches (many of which are not as touristy as other regions!), incredibly tasty food like arancini and cannoli and (unfortunately), for the mafia.
Is Sicily Safe?
Here it's where one of the most feared criminal organizations established its roots since the beginning of the XIV century.
Even if the mafia operates behind the scenes, many people still ask themselves: is Sicily safe?
The mafia is still a reality and its operations carry on here as in other parts of the world, but there's no reason why as a tourist you should be concerned about it, and in general about staying safe in Sicily.
Let's find out more!
How Safe is Sicily?
Sicily is a safe region in Italy to visit and to vacation in. Just so you know Palermo, is no less safe than Milan, or, parts of Calabria for that matter.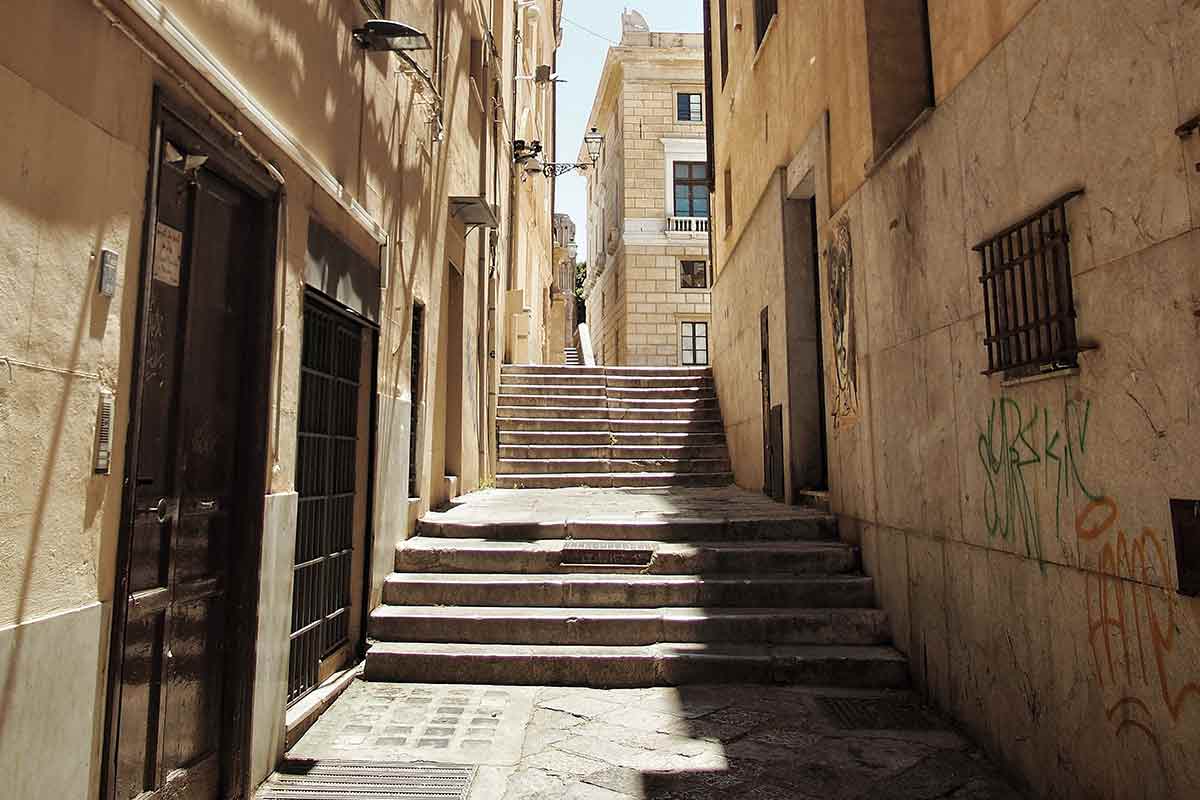 The often media hides data and statistics to protect the image of cities like Milan and Turin, but southern cities are not necessarily more dangerous than northern ones, just because the mafia is more 'present'.
There are neighborhoods within cities and towns in Sicily to avoid, especially as a tourist and with this article we're going to list them.
Sicily Crime Rate
According to Numbeo.com, the crime rate in Palermo, the Sicilian capital city, is moderate.
The highest crime rate registered is connected to corruption and bribery.
In Sicily, the mafia's involvement in political parties and institutions is frequent, hence corruption is a big and unresolved issue.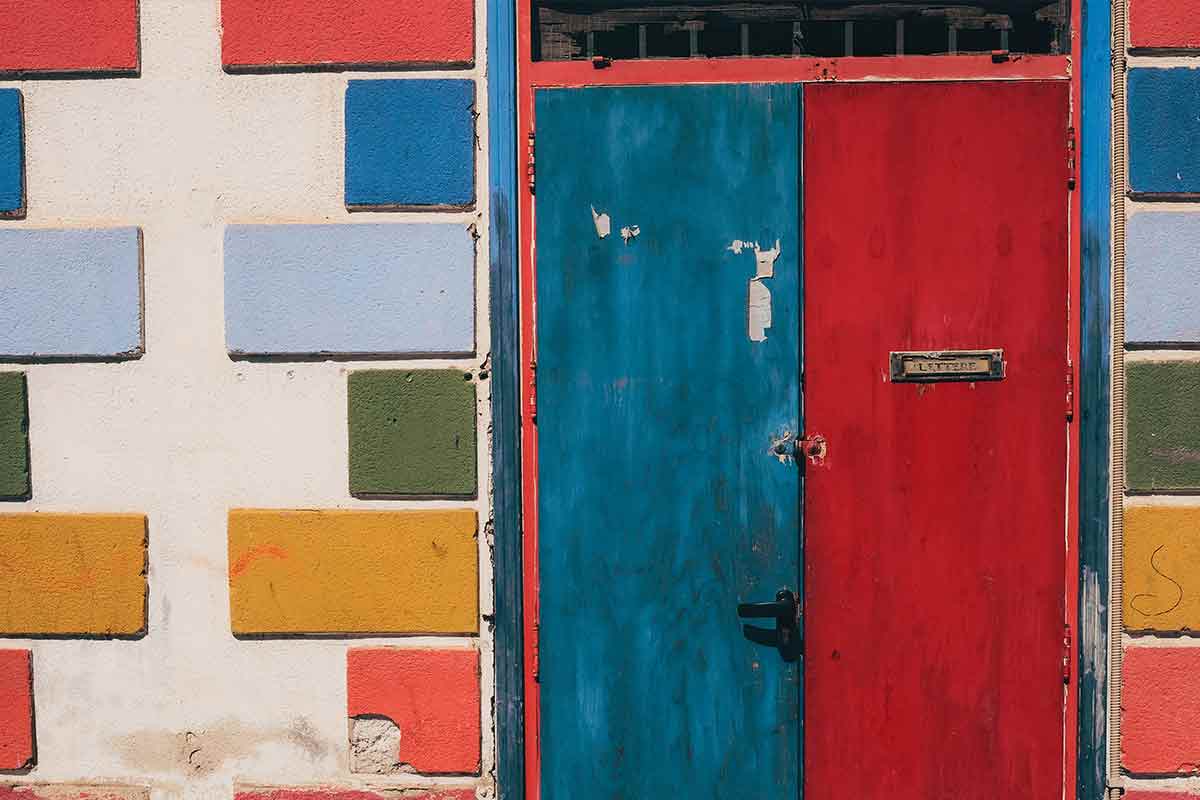 When it comes to being mugged or robbed and having your personal belongings stolen from your car, there's a general moderate risk.
There's also a moderately high rate of people dealing with drugs and property crimes such as vandalism and theft.
As a tourist, your main concerns could be connected to getting things in the car stolen and being robbed.
As long as you follow the safety tips below and stick to areas we recommend, there'll be no risk of danger in Sicily for you as a visitor.
🔒 Get a FREE insurance quote from
SafetyWing
to get the right (and timely) support when it comes to protecting yourself in Sicily.
Is Sicily Safe for tourists?
Yes, Sicily is a safe place to visit for tourists and there's no reason why you should be worried by this aspect during your vaction here.
Apart from taking the common precautions when traveling there's not much more you should worry about.
For example, keep your personal belongings always with you and wear bags and cameras with the strap around your shoulder.
If visiting cities like Palermo and Catania you might want to keep an eye out for petty thieves around most tourist places.
We highly recommend getting a good car insurance cover if renting a car in Sicily as locals drive like crazy and don't respect the road rules.
This is common in big cities more than anywhere else. If you're visiting villages or the countryside, there's no risk to experience that.
It's worth knowing that in Sicily you don't pay tolls to access the A18 and A20 motorways, as you do for most other motorways in the country.
Sicily is safe for all types of travelers, this means both as a solo traveler or solo female traveler and as a family.
If you're a solo traveler, you can visit off-the-beaten-path attractions, but always try to look out for other tourists to be around you.
Exploring the region is popular for those traveling as a group, but we advise hiring a car here, especially if you like to move at your own pace.
Where to stay in Sicily
There are many places to stay in Sicily and most of them are located close to the coast.
Sicily is famous for its beaches as well as its rich cultural, architectural and historical heritage. Let's now highlight the areas to avoid in Sicily.
Most dangerous neighborhoods in Sicily for tourists:
Librino, Catania – This is also known as the most dangerous and roughest neighbourhood of Italy. Here arms and drug trafficking and murder are events happening on a daily basis.
Quartiere Zen, Palermo – An area in the capital city to avoid for drug dealing and for being one of the poorest places in the region.
Quartiere Brancaccio and Ballarò – two areas to avoid in Palermo city centre.
Villagrazia Falsomiele – located south of Palermo.
If you avoid the aforementioned areas there's no high risk of danger in Sicily as a tourist. See the list below of some of the best areas to stay in the region and that we recommend.
The Best Places to Stay in Sicily
Palermo centro in areas such as Borgo Vecchio, Monte di Pietà and La Kalsa, where you'll be close to most attractions and bus stops.
In La Kalsa you can find both cheap B&Bs and luxurious 5-star hotels such as the Grand hotel Piazza which is one of the most popular hotels for visitors who desire an elegant stay.
City centre of Catania in areas such as Via Etnea, Via Crociferi and Corso Italia. All these places are close to the main attractions and offer a wide range of accommodation for all type of travelers.
Castellammare del Golfo, less than an hour drive from Palermo, it's a lovely town facing the blue waters of the Mediterranean Sea.
Cefalù, well-known seaside resort near Palermo.
San Vito Lo Capo, famous for its the sea that is reminiscent of the Caribbean Sea in Jamaica with its long white sandy beaches.
Favignana, is an island that can be reached by ferry from Trapani or Marsala. Here it's where one of the most beautiful beaches of the Mediterranean Sea is located: Cala Rossa.
Noto, a town attracting thousands of visitors also called the Baroque capital.
Siracusa, a great destination for history lovers. The city was founded in 734 BC and it was the capital of Magna Graecia.
Ragusa, the historical city center is a UNESCO World Heritage Site. Not far from Ragusa you can find Modica (we recommend visiting).
Taormina, it's a renowned beach resort not far from Catania.
See the map of Sicily below with the places we suggest for your stay:
Sicily: Travel Safety Tips
Sicily is a safe region to visit and there's no reason why you should be concerned about safety.
Here we share some travel safety tips so you can enjoy your time here without thinking about staying safe.
Don't carry valuables if possible. Whether it's the latest mobile cell phone or jewelry, it is best to avoid attracting attention. As for cash money, carry only what you want to spend in your pocket.
It's important to know a few words in Italian as in Sicily you'll meet only a few locals that can speak in English. Check out this Italian Phrasebook to carry with you. It includes some Italian phrases so you can ask for directions, or ask for help from locals.
Don't say the word 'mafia' out loud in public, not because you can be in danger for doing it but because most Sicilian don't want to get associated to the criminal organization and try to fight the stereotype that all Sicilian are 'mafiosi'.
Avoid the neighborhoods and areas of Palermo and Catania we mentioned above. Stick to the tourist streets of the city centres if you don't know much about Sicily and how to move around. This doesn't mean that going a bit off-the-beaten-track will cause you problems.
If you rent a car in Sicily, remember to get a premium car insurance that covers theft and damage caused to the car by a third party.
When parking, some 'guys' can ask you some money (a couple of euros) to park in public spaces. This is your first time dealing the with mafia as these people work for them. We suggest paying the money. This will also avoid getting back to the car to find it damaged.
Remember to look both ways when crossing the roads.Drivers here don't respect the road rules. Same if you're a driver in cities like Palermo, pay attention to what other drivers do to avoid accidents.
Get a FREE travel insurance quote from SafetyWing to receive support when it comes to unforeseen travel complications.
Don't leave valuables in the car to avoid the risk to get them stolen.
If you'll be carrying a camera or a bag, be sure to put the camera or bag strap around your neck.
How did we do? Now you have some basic travel safety to tips to remember for your time in Sicily or before planning your vacation here.
As long as you follow them and use your common sense when moving around, you'll be completely fine.
Best Time to Visit Sicily
The shoulder seasons are the best time to visit Sicily. This means that we suggest traveling to Sicily between March and May and between September and November.
During these months the weather is warm and pleasant (between 20 and 29 °C). You can definitely go to the beach as well as visit the historic centers and the attractions, not yet overrun by tourists.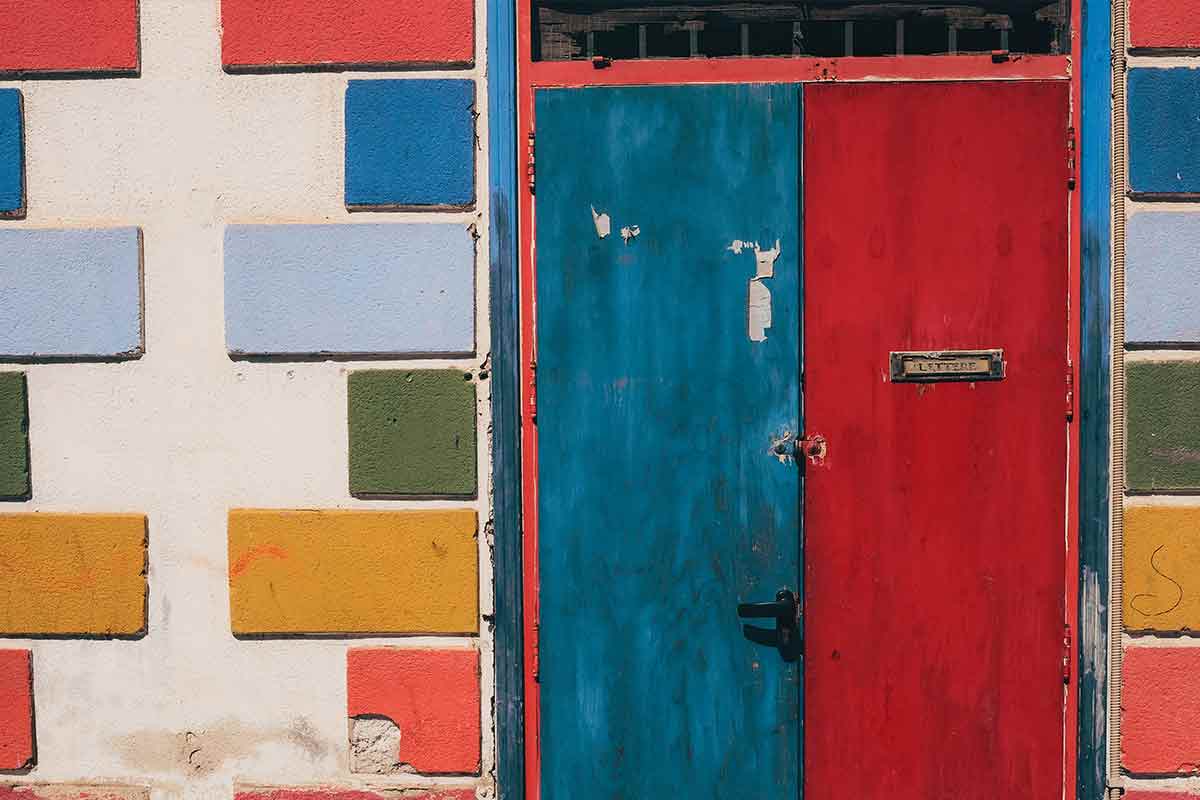 It's better to avoid the summer months as most tourists are visiting the region during this season and accommodation prices are high.
It can also be very hot and temperatures can go up to 40 °C so if you're thinking about visiting places, it won't be ideal to do it with this heat.
If you're not interested in spending time at the beach, then winter is a good period to visit places, find cheap hotel rates as well car rental.
Many events in Sicily are religious and we recommend visiting the region during the Festa di Sant'Agata, the Catania's patron saint celebrations, beginning of February.
Alternatively, visit Noto during the Infiorata di Noto event and follow the rituals and celebrations of the Holy Week in Trapani.
Is Sicily Safe?
Now you should have a better idea of how safe Sicily is.
This is a region worth visiting in the south of Italy and staying safe in Sicily shouldn't be a problem at all.
Whether you're traveling alone, with your friends or with family… Follow our tips and take the usual precautions you'd take in any other new place you visit and you'll have a great time on this beautiful island.
Why not see our 2 weeks in Italy itinerary for ideas on where to go next?
---
Dear responsible traveler: This post may contain affiliate links, which means, if you click through and make a purchase, book a tour or a hotel, we may earn a small commission. This is at no additional cost to you. Your support means a lot and helps us to maintain the quality of this site.