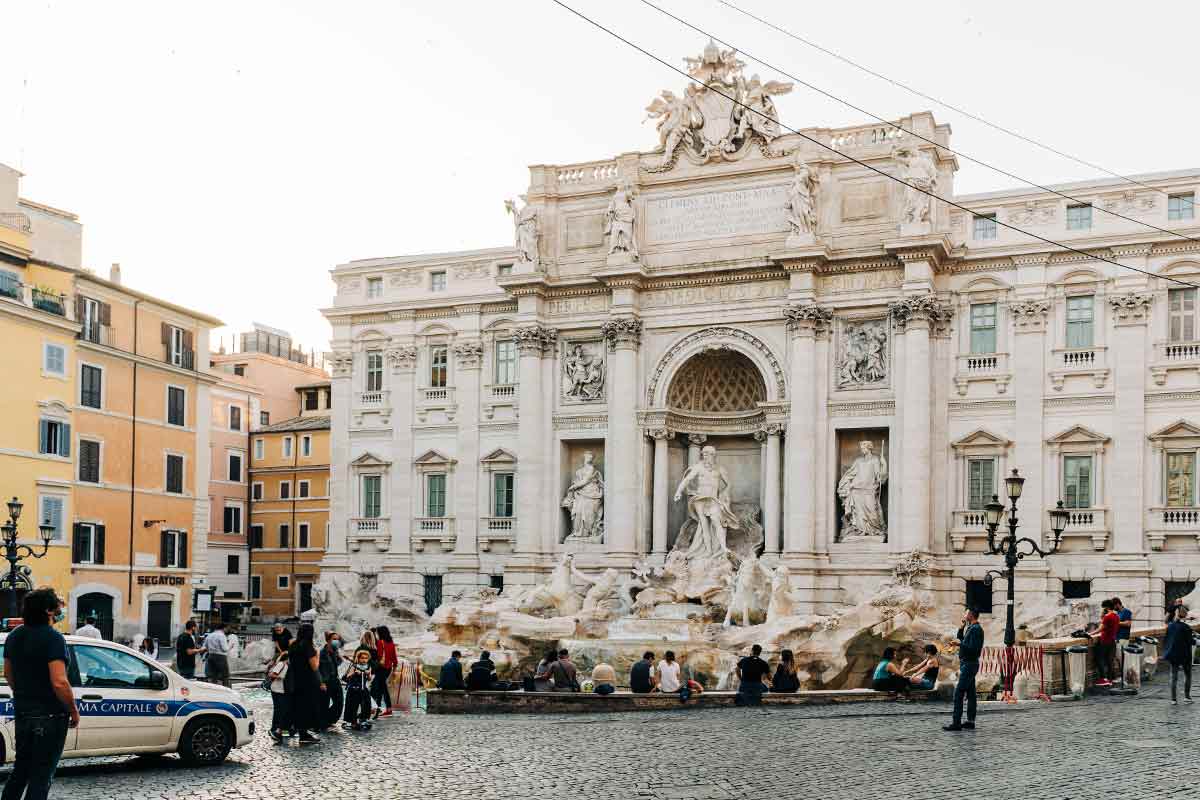 Is Rome safe for new or first time travelers?
Rome is the capital city of Italy and a destination attracting millions of tourists from all over the planet all year round.
Attractions such as the Coliseum, the Roman Forum and the Vatican museum are on the top list of many who wish to travel to the 'Bel Paese' to visit them.
But how safe is Rome for tourists and what are some of the risks to look out for when arriving here as a guest? That is the question this page answers!
Is Rome Safe?
It might be relieving for you to know that Rome is the seat of the Italian Government, Parliament, as well as of all the other public institutions and for this reason it's extremely controlled by the law-enforcement authorities.
But keep reading the post to learn more about safety in Rome.
How Safe is Rome?
Rome is a safe city for visitors and there's no reason why you should feel concerned by this aspect before arriving here or when in Rome.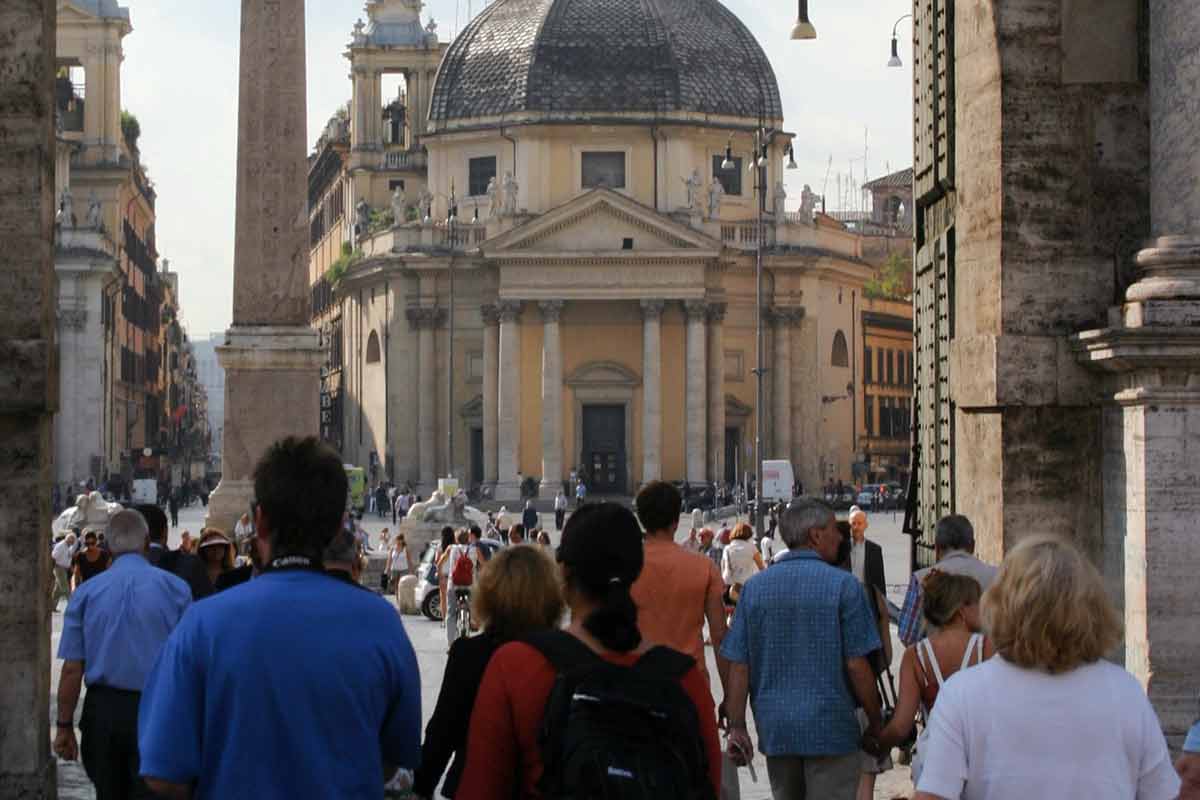 Of course, there are some precautions you should take when moving around the city and in tourist places as well as bad neighborhoods to avoid. This is no different to what you would do in any other big metropolis around the world.
As long as you keep your belongings with you at all times and follow our Rome's safety travel tips, you'll be completely fine!
Rome Crime Rate
According to Numbeo.com, the crime rate in Rome is moderate, similar to cities like Milan, Turin and Bari. In Rome, you can expect:
A moderate risk of being robbed, getting attacked, or assaulted.
Most of the time, a tourist won't be affected at all by these crimes. It's also completely safe to walk around Rome during the day and there's a moderate risk in some areas of the city at nighttime.
Despite what you may have heard, Rome is one of Italy's safest cities and less dangerous than places such as Naples or other popular cities such as Milan.
Areas to Avoid in Rome
Rome is not a dangerous city, but unemployment, poverty and immigration caused the increase in petty crime episodes. There are parts of the city where we recommend to not visit.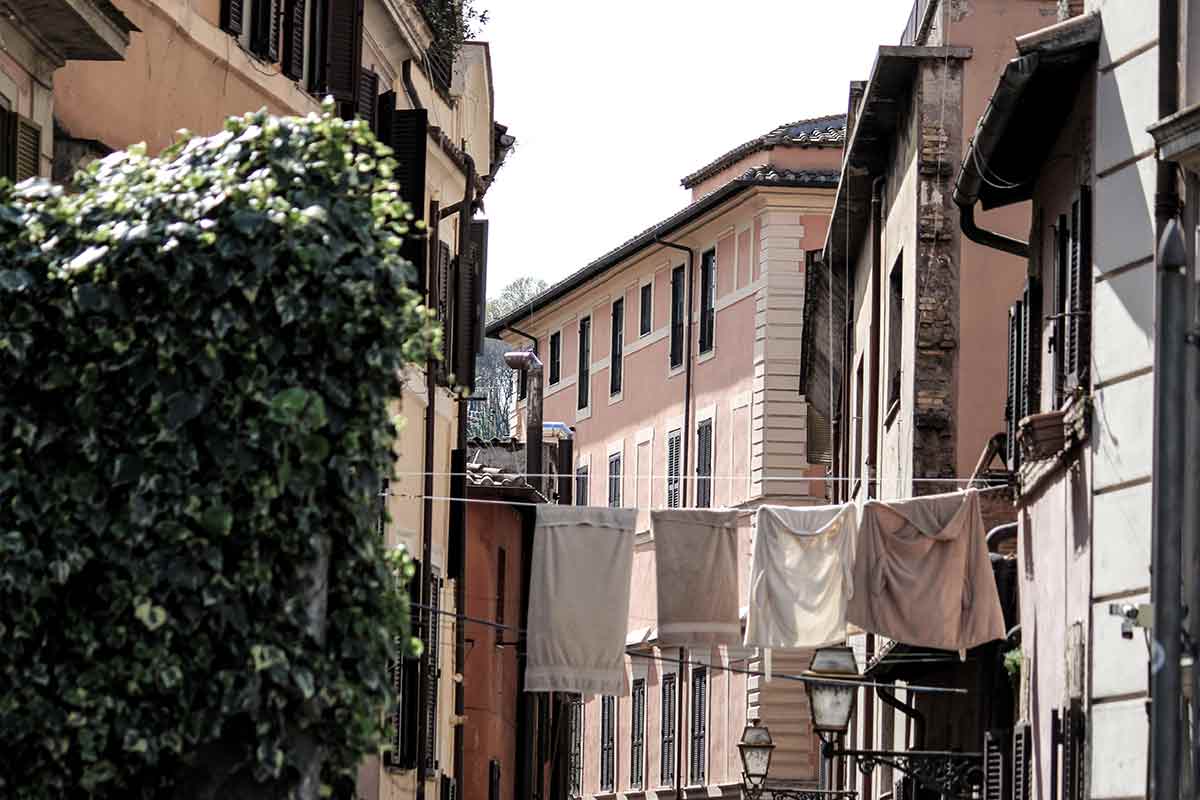 Here's a list of the areas of Rome to avoid, affected by drug trafficking, thefts, strong presence of immigrants and delinquency:
Esquilino
San Basilio
Trullo
Centocelle
Corviale
Tor Sapienza
Torre Angela
Centocelle
Torpignattara
Torre Maura
Pone di Nona
There are also parts of the city center to avoid: Rome's railway stations called Termini, Tiburtina and Ostiense and surrounding areas of Vittorio Square.
The dangerous areas in Rome are located on the outskirts and are: Ostia, known for criminals groups, Tor Bella Monaca for the drug trafficking and San Basilio.
Is Rome Safe to Travel Alone?
Yes, Rome is a perfect city destination to visit for solo travelers. Just take the usual precautions you'd take when traveling to any other big touristic city.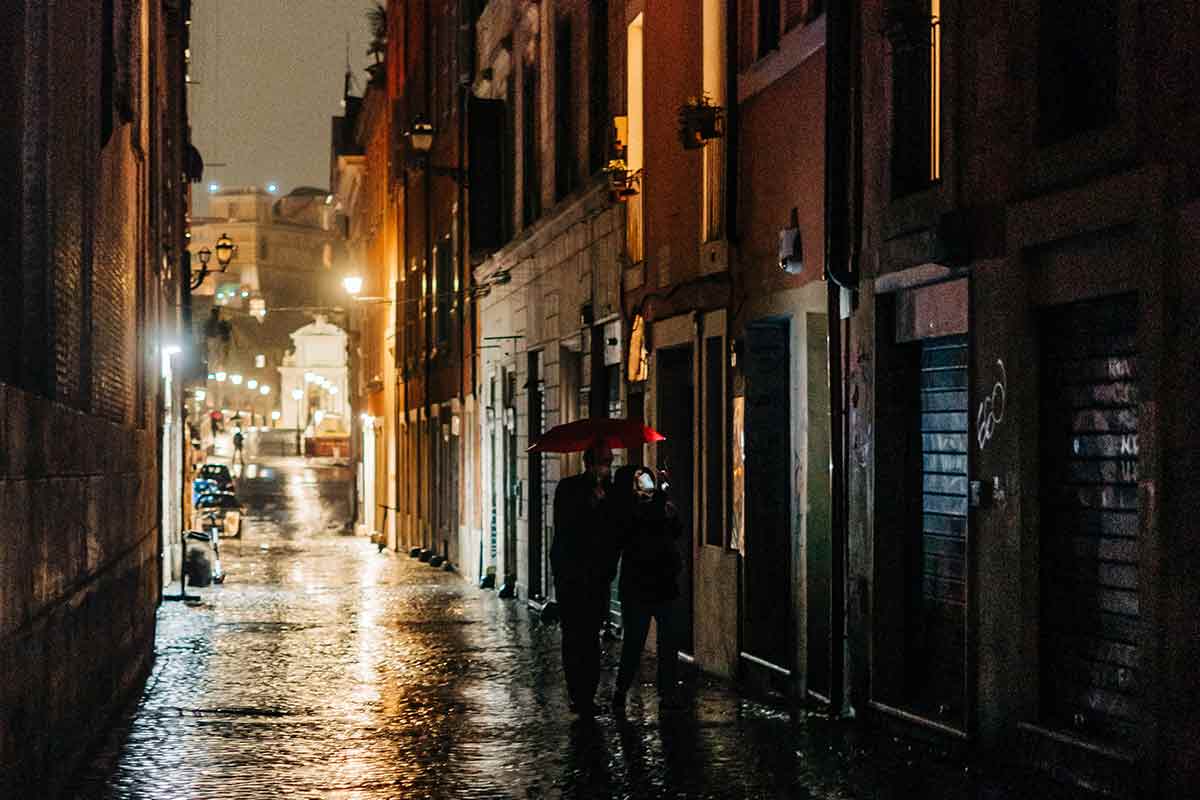 Keep an eye on your valuables in crowded places and public transport as it's where you might encounter petty thieves and avoid the dangerous areas or neighborhoods of the city.
If you spend your time around the historical city center and avoid the stations around nighttime, you'll be absolutely okay.
Is Rome safe for female Travelers?
Yes, it is! Rome is safe for female travelers too. As for any other traveler avoid the bad areas mentioned above, especially if you're traveling alone.
Avoid street sellers trying to sell you items such as handbags, bracelets or toys as if you get caught up buying from there you could get fined too!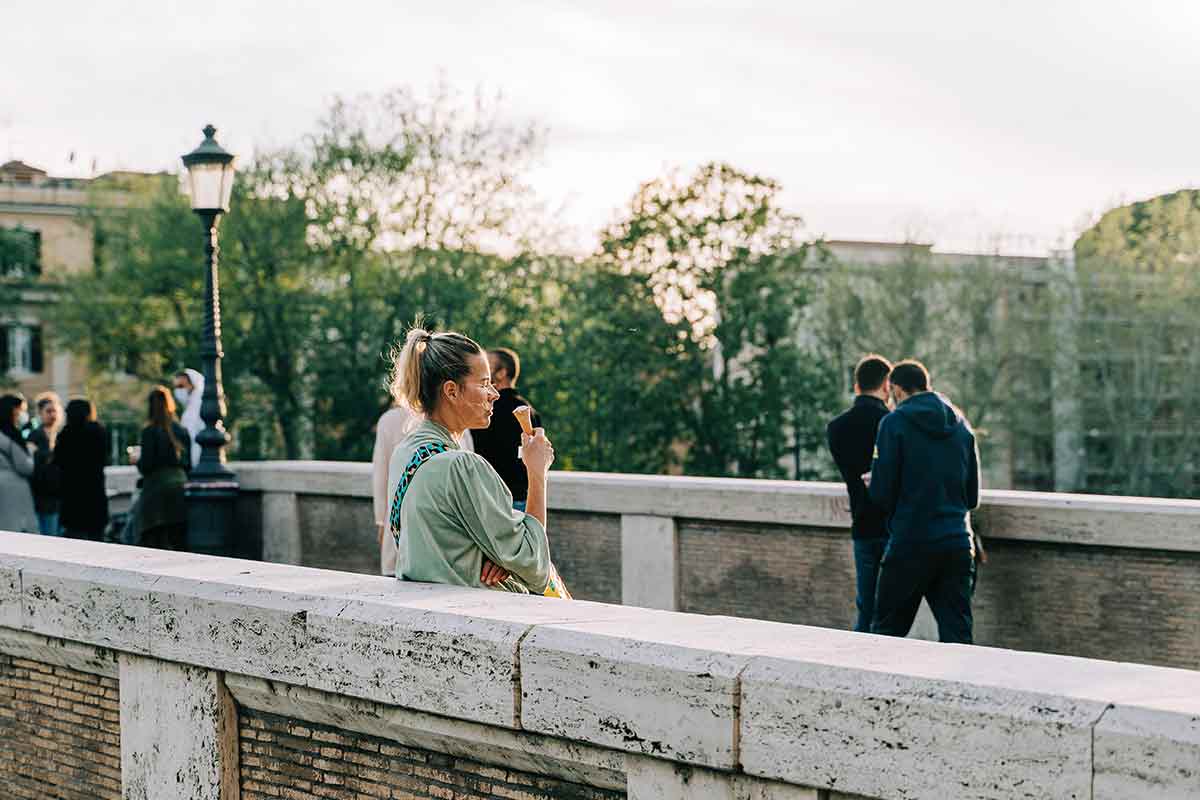 As a female traveler, you might experience catcalling. The best way to is to ignore it and keep walking.
In general, nobody will try to approach you anyway. Dress appropriately, so ideally no tops and mini skirts or shorts as you'd attract undesired attention and not allowed if visiting religious places anyway.
Why not check out this practical and fashionable anti-theft backpack, which is perfect for keeping your valuables safe when moving around?
Where to Stay in Rome
The safest neighborhoods in Rome to explore and book your stay, are:
Historical city centre
Near the Coliseum
In the Testaccio area
Trastevere
Vatican City
Around the Villa Borghese area, north of Rome
Monti neighbourhood
Here's a selection of hotels we suggest for your trip to Rome:
Palazzo Dama – this is a 5-star hotel, not far from the top attractions of the city such as the Spanish Steps, Trevi Fountain and Pantheon. The hotel palace has an outdoor pool and garden, a lounge bar and a restaurant.
Chapter Roma – this palace dating back to the 19th century is located in the heart of the city. You can easily reach the Trastevere neighborhood, full of cool places where to eat and have a drink in the evening.
Nerva Boutique Hotel – only a few minutes walk from the Roman ruins, this lovely boutique hotel is a stylish property from where to start exploring the city! It counts on elegant rooms decorated with lovely wooden furniture.
Rome: Travel Safety Tips
Here's a list of travel tips we'd like to share for staying safe in Rome. If you follow them, you can stay reassured that you'll have a fantastic time in Rome!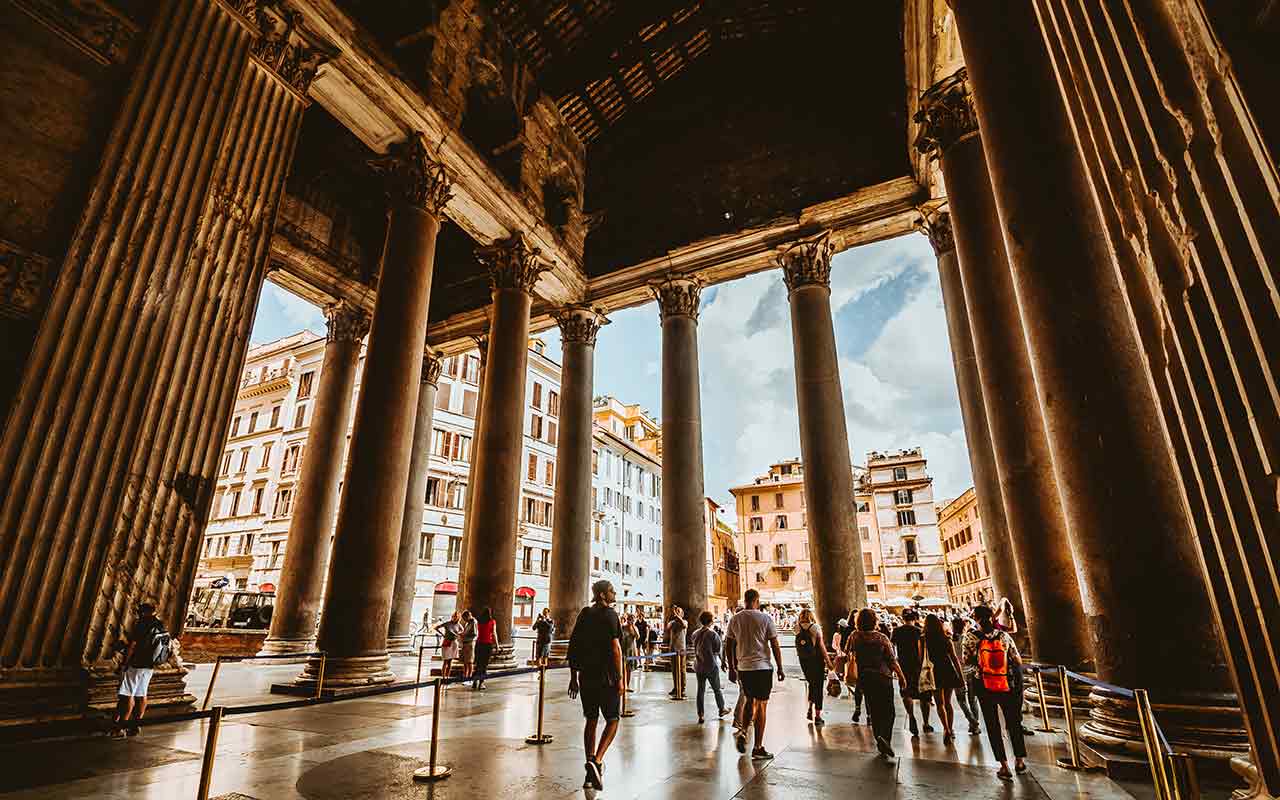 Don't show off expensive items you might be wearing and money, especially in crowded places or in clubs and on public transport.
Keep in the hotel's safe valuable belongings and travel documents you don't need. Ask the hotel's staff to provide a deposit receipt.
Don't withdraw money from outdoor cash ATMs like outside banks or other shops, always use the indoor ones in order to avoid the risk of theft.
Always keep an eye on your belongings and avoid holding your phone or other devices on public transport or in crowded places.
Don't walk alone in dark alleys and isolated areas, especially at night.
Avoid going to Rome's outskirts and the bad neighborhoods of the city mentioned above.
Learn some basic Italian so you ask for help if needed. We recommend getting this practical Italian phrasebook so you can learn the basics.
Don't put your phone, wallet, or backpack on the tables at the restaurant (especially if eating outside) or clubs and even at the counter of a bar.
If they try to approach you to sell you something, avoid interacting with scammers that are probably trying to rob you.
Emergency numbers: for general emergencies call 113 (Italy) and 112 (European emergency number) and to call an ambulance dial 118.
Best Time to Visit Rome
Rome is a perfect city to visit all year round! There are many things you can do and see in Rome and when the weather is sunny and temperatures not too hot it's nice to spend time outdoors, walking around its beautiful streets and squares.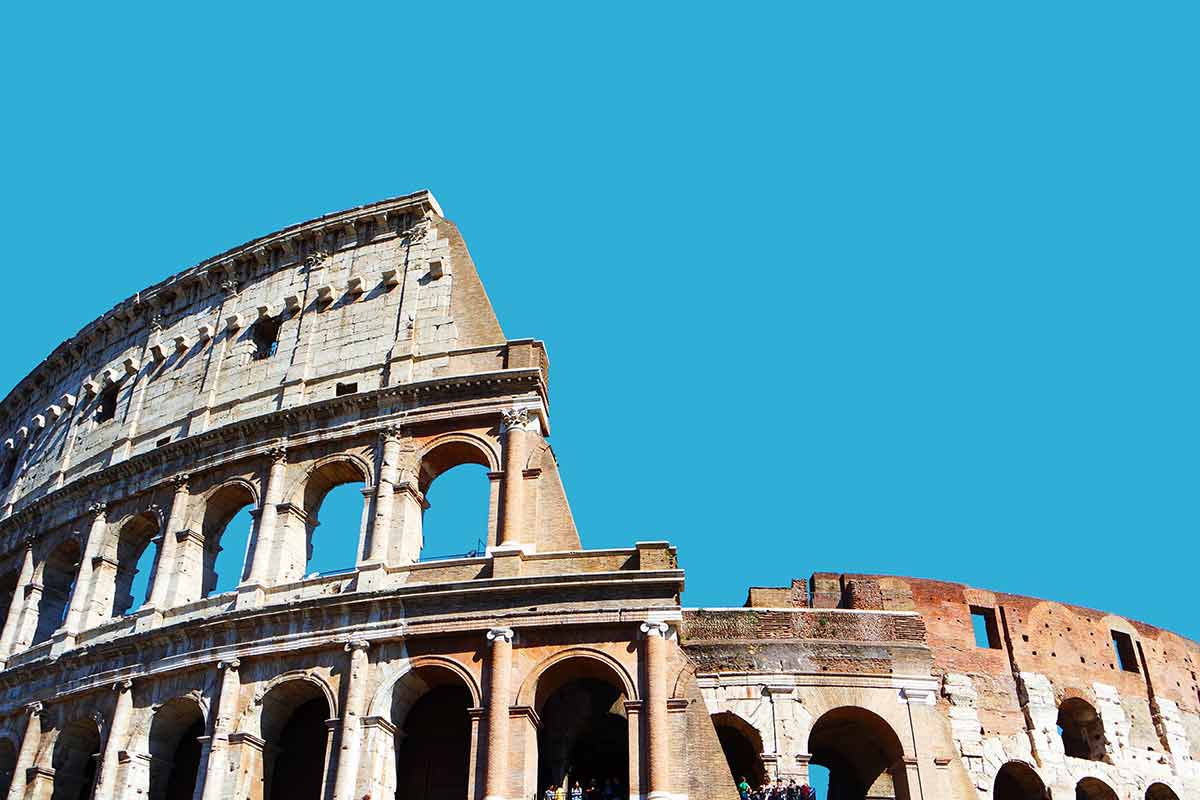 You can also count on a wide choice of events, such as fairs, exhibitions and concerts happening in all seasons. In May, you can attend the May Day concert for free, held in Piazza San Giovanni to celebrate Labour Day.
We recommend visiting Rome in spring when temperatures are between 15 and 25 °C. Autumn is a good option but expect humid and rainy days a lot more.
In general, during these months temperatures are pleasant and you'd avoid most of the tourists that travel in the summer. It's a perfect time to avoid long queues at the main attractions and to find affordable flight and accommodation options.
Is Rome Safe? Final Words
Rome is safe for tourists and you shouldn't be concerned about this aspect if you're planning to travel soon to the Italian's capital city.
By following our simple safety travel tips and sticking to the tourist areas of the city, you can only have a wonderful time in Rome.
Looking for extra inspiration for your trip? Check out our 3 days in Rome itinerary, which has a list of places to see and insights on how to spend 72 hours here.
---
Dear responsible traveler: This post may contain affiliate links, which means, if you click through and make a purchase, book a tour or a hotel, we may earn a small commission. This is at no additional cost to you. Your support means a lot and helps us to maintain the quality of this site.