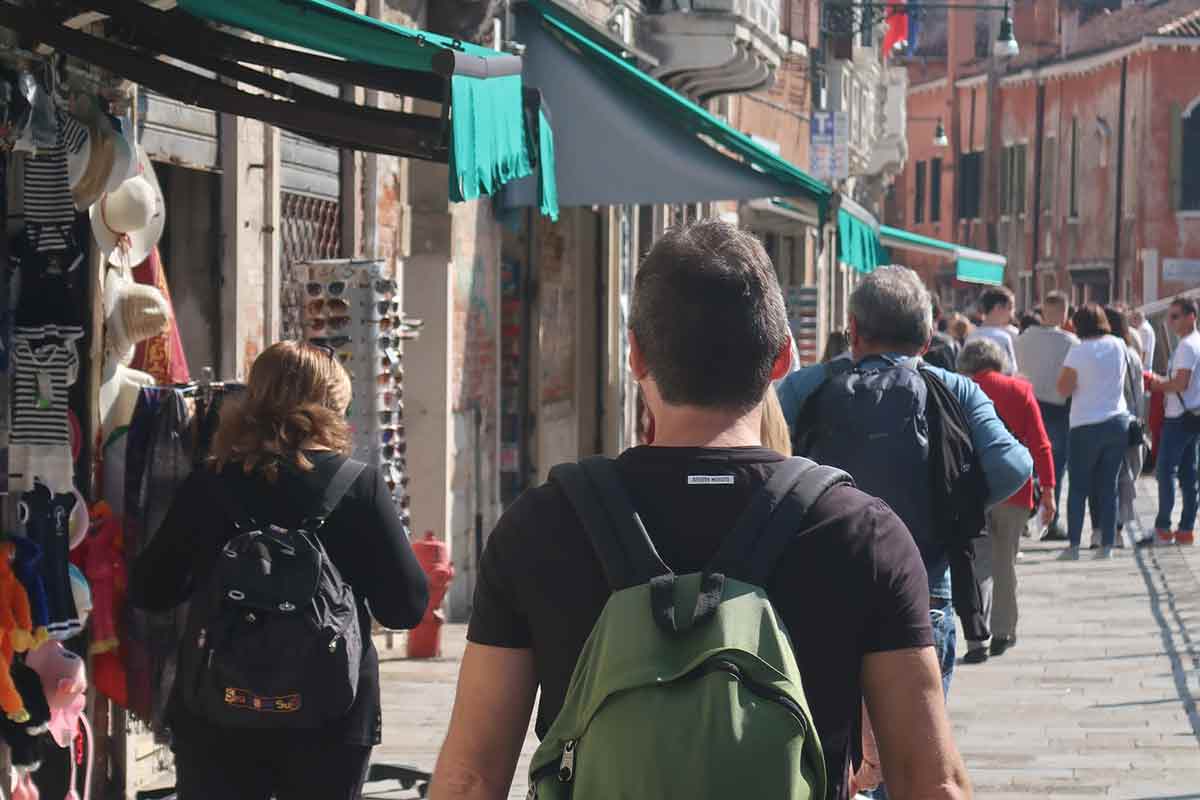 Is Venice safe for new and unsophisticated travelers?
With its 120 islands connected by over 400 bridges visitors from all over the world arrive in Venice looking to experience the Adriatic lagoon all for themselves.
The mazed canals are one of the city's essential features and the narrow streets that line them are where thousands of new tourists walk each and every day.
With things to do such as riding a gondola or walking beside some of the oldest buildings in Europe, what on earth is there to be worried about?
Is Venice safe?
In this post, we'll cover travel safety in Venice so you can ensure your trip here is safe and you can avoid common pitfalls that happen to some travelers who visit.
We've written this guide in conjunction with our 1 day in Venice itinerary which is designed to give you the best route while spending a short amount of time here.
Is safe is Venice right now?
Yes! When compared to other cities in Italy such as the Naples, Rome and Milan, Venice is seen as a much safer city to visit for unexpecting tourists.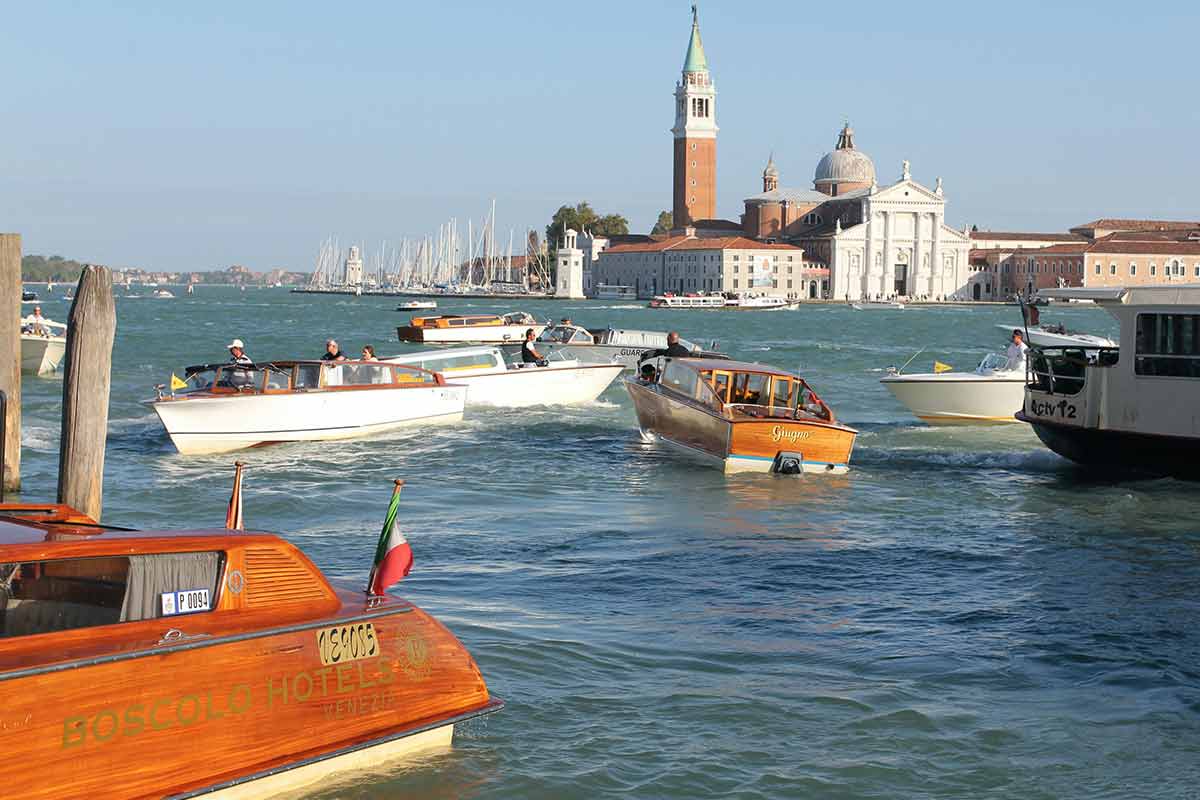 In other words, as a visitor to Venice, your personal safety should not present any major concern. During your time in Venice, you can plan to see various neighborhoods and not have to think about what may be around the next corner.
Falling into the canals on a busy day may pose a greater risk than being the victim of crime here. This means you will need to be extra careful when walking around during busy times and always be aware of your position on the streets.
Is Venice safe for tourists?
We believe so yes! In fact, Venice is known for being a tourist-friendly city and you can expect to see people from all walks of life enjoying their time here. You can see people traveling solo as well as families who travel with their kids.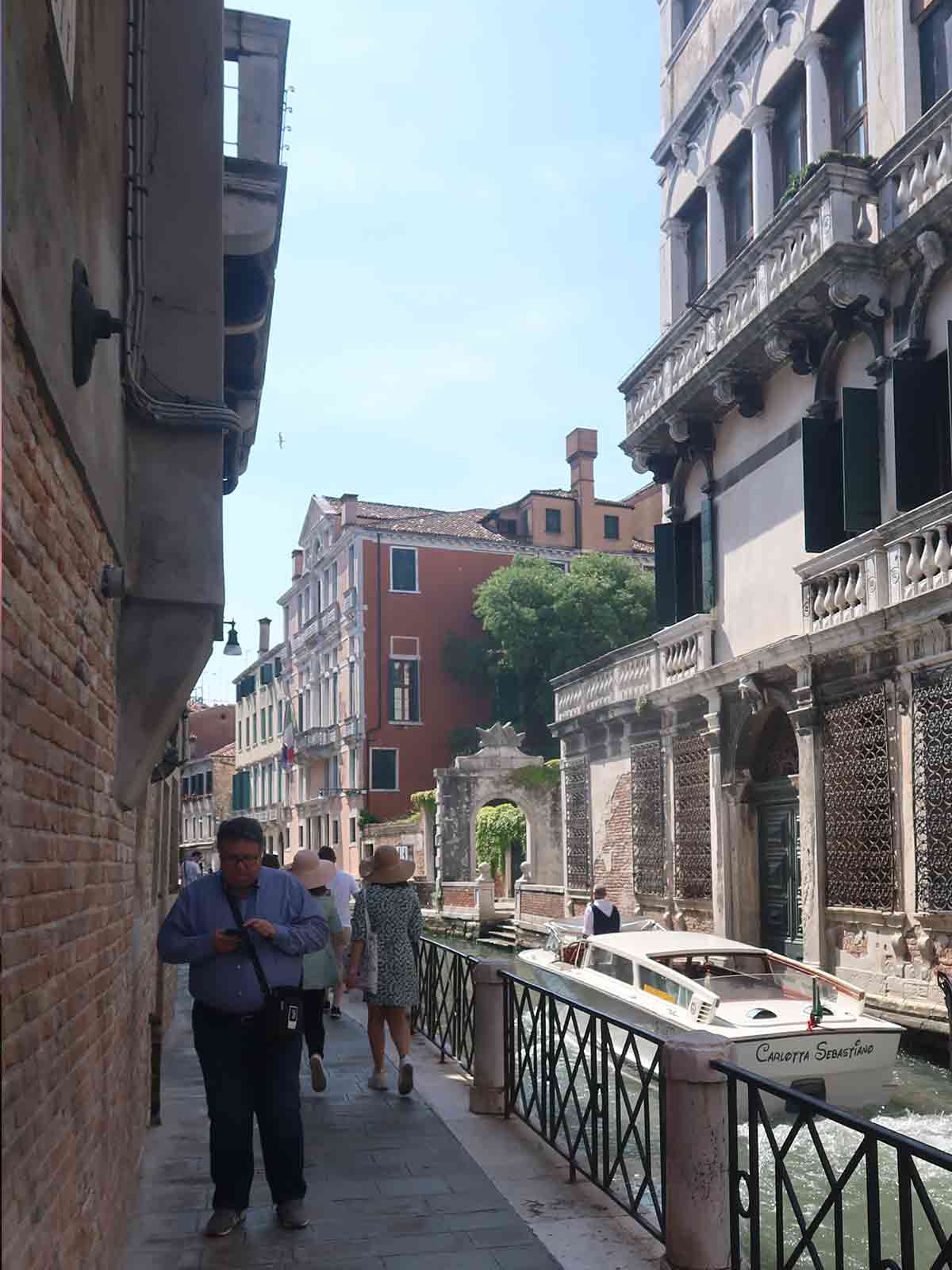 This also goes for some of the places to visit outside of Venice too since there are many amazing places to visit in and around the Veneto region as well.
You may be surprised just how open some of the local Venetian residents are, especially when it comes to helping out tourists and those who are genuinely interested in learning more about the authentic side of Venetian culture.
All we ask is that you try to respect the culture and its people. There are certain social issues happening in the background that as a visitor you may not be aware of. Why not aim to carry an Italian phrase book so you can converse with locals?
With the advent of overtourism, living in Venice is not easy, so it makes sense to visit the city of canals and bridges with respect and leave it just as you found it.
Crime Rate in Venice
We studied some statistics on Numbeo.com and found that Venice scored 33.16. on their crime index. This show that the crime rate in Venice is low.
Some of the moderate crimes we could see were those related to vandalism and theft, property crimes, bribery and corruption. None of which are directly related to tourists.
Compared with other cities in Europe, Venice is extremely safe to walk around during both day and night.
Venice is often noted as one of the safest cities in Europe and one of the most popular European cities with the lowest crime rate.
Is Venice safe for solo travelers?
When it comes to solo travel in Venice you have the freedom to wander around the streets without worrying about getting robbed or being held up in any sort of confrontation. This applies to the young, the old, male, or female.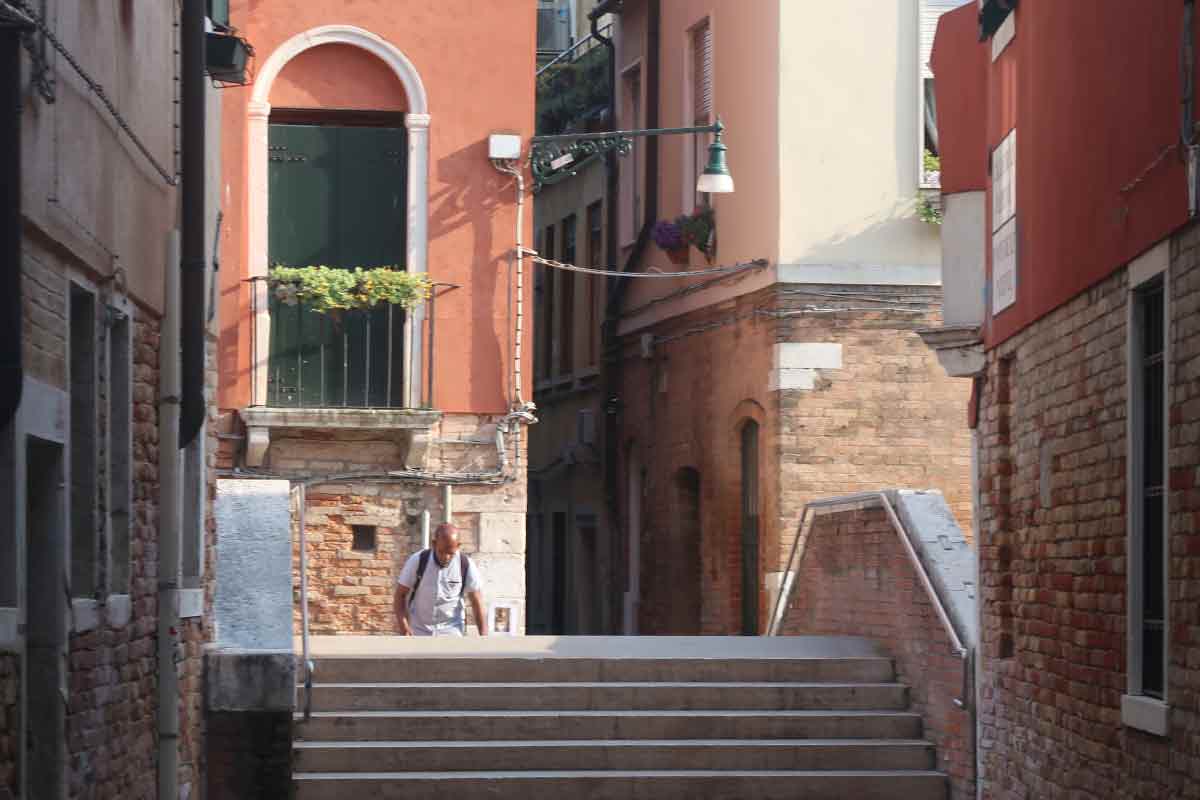 The narrow streets may look like something out of a movie you've seen before but there is nothing stopping you from walking up or down them.
As a tourist who is new to the city you are more likely to encounter (unknowingly of course) pickpockets, especially spending time in and around the busiest areas and attractions where they can easily go unnoticed among the big crowds.
We highly recommend carrying Anti-Theft backpack or this stylish lady's bag if you'll be carrying around valuables such as cash and mobile devices.
Is Venice safe at night?
Yes, Venice is safe at night, and although the majority of tourists leave the city, it's during the nighttime hours when you can get a feel for the beauty of the city.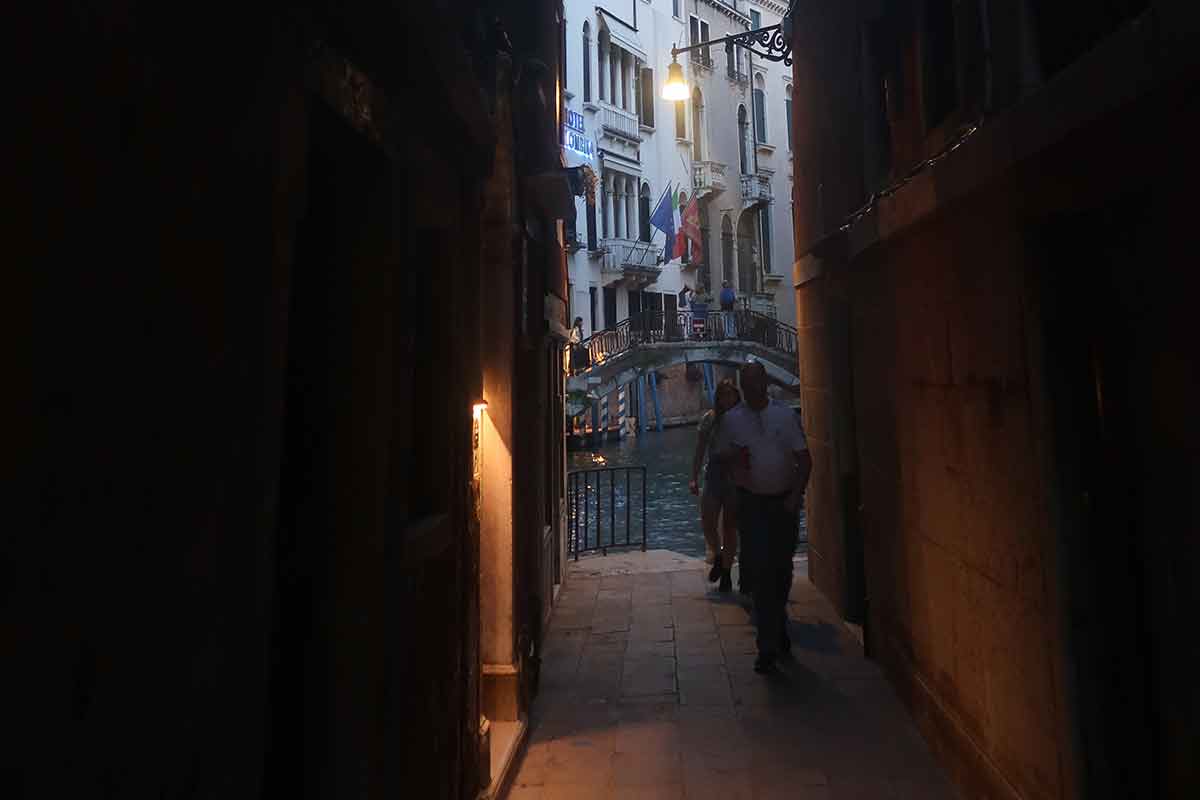 Spend a night in a hotel such as Antico Panada for a stay close to some of the most popular attractions to see just how much different they all look at night.
Where to Stay in Venice
Here is a list of the best neighborhood to stay in Venice which will allow you to easily connect with most of the city's main attractions.
San Marco
Dorsoduro
San Polo
Castello
Santa Croce
Cannaregio
Three of the most popular places to stay in Venice are San Marco, Dorsoduro and San Polo. Mainly because those neighborhoods are where you can find the most sought-after tourist attractions.
The good news is that no matter which neighborhood you decide to stay in, while in Venice you can find accommodation no matter what your budget is.
Places to Avoid in Venice
Since we have found gems in each and every sestieri (neighborhood) in the city it is very difficult for us to list areas to avoid in Venice.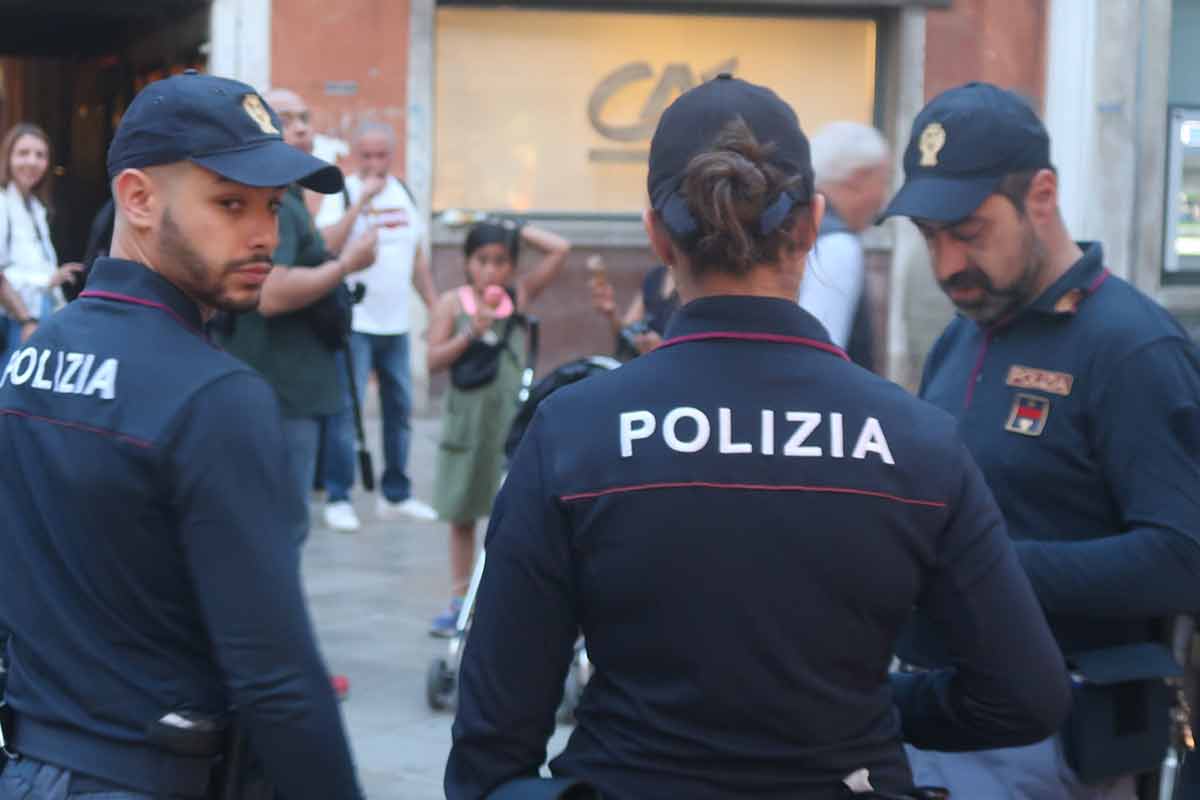 If we were to suggest some places to avoid in Venice then we would say that you must be more careful in the Santa Croce neighborhood which is where you can find the Santa Lucia railway station.
This is where tons of unexpecting tourists arrive each day (some more careless than others) so it attracts opportunists who may be lurking around this area.
Depending on how many days in Venice you have, you'll likely find that you may only pass by the train station once or twice during the full duration of your trip.
The other area in Venice to avoid would have to be the Castello neighborhood on the east side, since it is further out of the way compared to all the other areas, you could choose to spend your precious time elsewhere while in Venice.
So if you can reduce your time spent in and around these areas you can definitely further reduce the risk of being a victim of a crime while in Venice.
Venice Travel Safety Tips
As mentioned earlier, year after year, Venice is considered by many as one of the safest cities in Europe but we still suggest taking certain travel safety precautions.
See some of our best Venice safety tips below:
A common crime in Vencie is the sale of counterfeit goods such as designer bags, belts and jewelry. This is common around the Rialto Bridge area so be cautious with what you buy or you may be eligible for a fine.
Venice gets hot and humid during summer and it is not uncommon for tourists to get bitten by mosquitos which can be very irritating. We recommend carrying mosquito repellent that will offer an extremely high level of protection if you'll be traveling during the summer months.
When trying street food and other treats, be aware of what you are eating (especially seafood) and don't hesitate to ask if you are at all unsure.
Aim to learn a few basic phrases in Italian to be able to greet the locals or get help with directions when you get lost. We always recommend this book which is great for beginners and even better for traveling with.
Most of these precautions are applicable even if you only find yourself in the city for one day. Aim to arrive with an open mind but never let your guard fully down.
Best time to visit Venice
After traveling back and forth to Venice over the years we have come to the conclusion that there is no one best or worse time to visit Venice.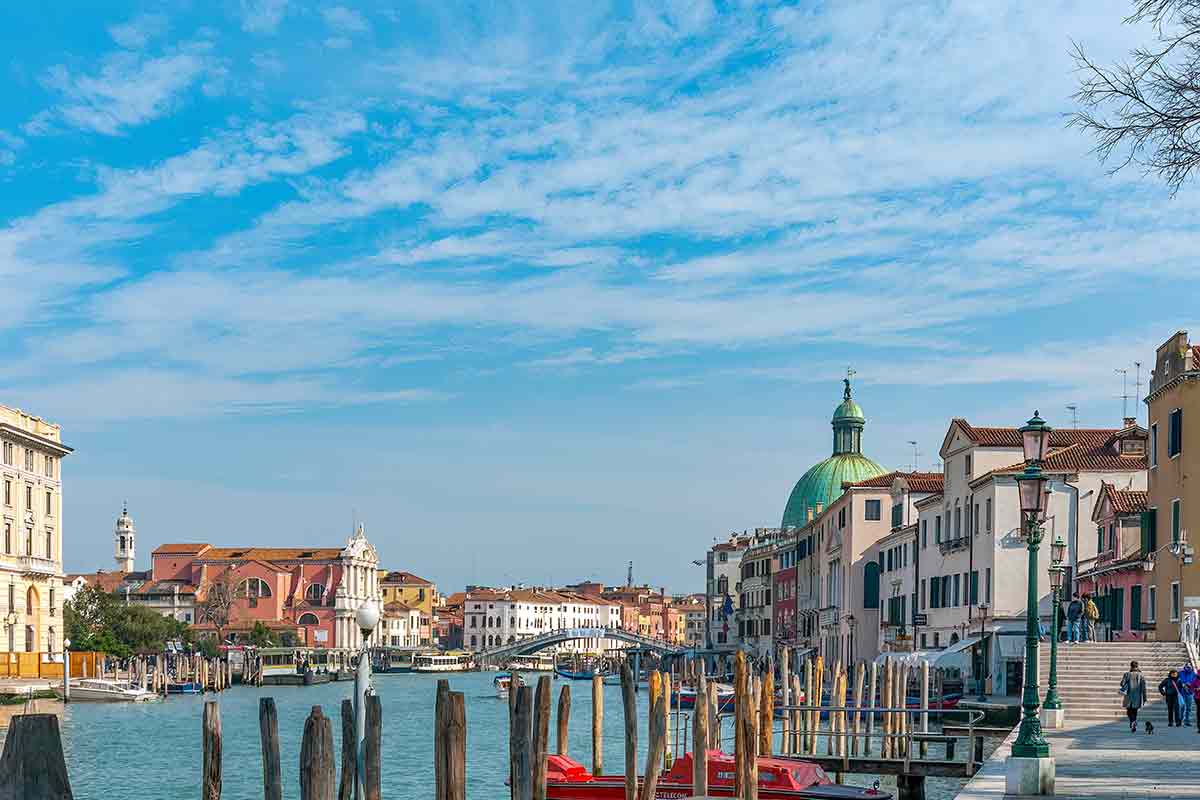 However, we suggest you avoid Autumn and winter in Venice (if you can) as it can get complicated. What happens in those months is that you get the hide tide and some very low temperatures. In winter it can get to as low as 0-6C° in Venice.
A good time to visit is between March and April or even mid-October especially if you like the idea of seeing fewer tourists on the streets.
Due to the high humidity, Venice in July and August can be challenging but it's an experience in itself so don't be put off if you get the chance to visit in the summer.
Just be prepared to pay higher prices for accommodation and find yourself waiting longer to access the most popular tourist attractions in Venice.
Is Venice safe? Final Words
With all the advice on this page, you should now have a much better idea of how safe Venice is and some of the risks to look out for as a tourist.
The Veneto region itself is one of the safest in Italy and Venice is a great starting point to be able to explore other parts of this beautiful region.
Whether you're traveling alone, with friends, or with family… aim to follow our tips, as well as be mindful of the usual travel safety precautions you'd take in any other place you'd visit, and you'll have a great time in the city of canals and bridges.
Why not see our 2 weeks in Italy itinerary for ideas on where to go next?
---
Dear responsible traveler: This post may contain affiliate links, which means, if you click through and make a purchase, book a tour or a hotel, we may earn a small commission. This is at no additional cost to you. Your support means a lot and helps us to maintain the quality of this site.