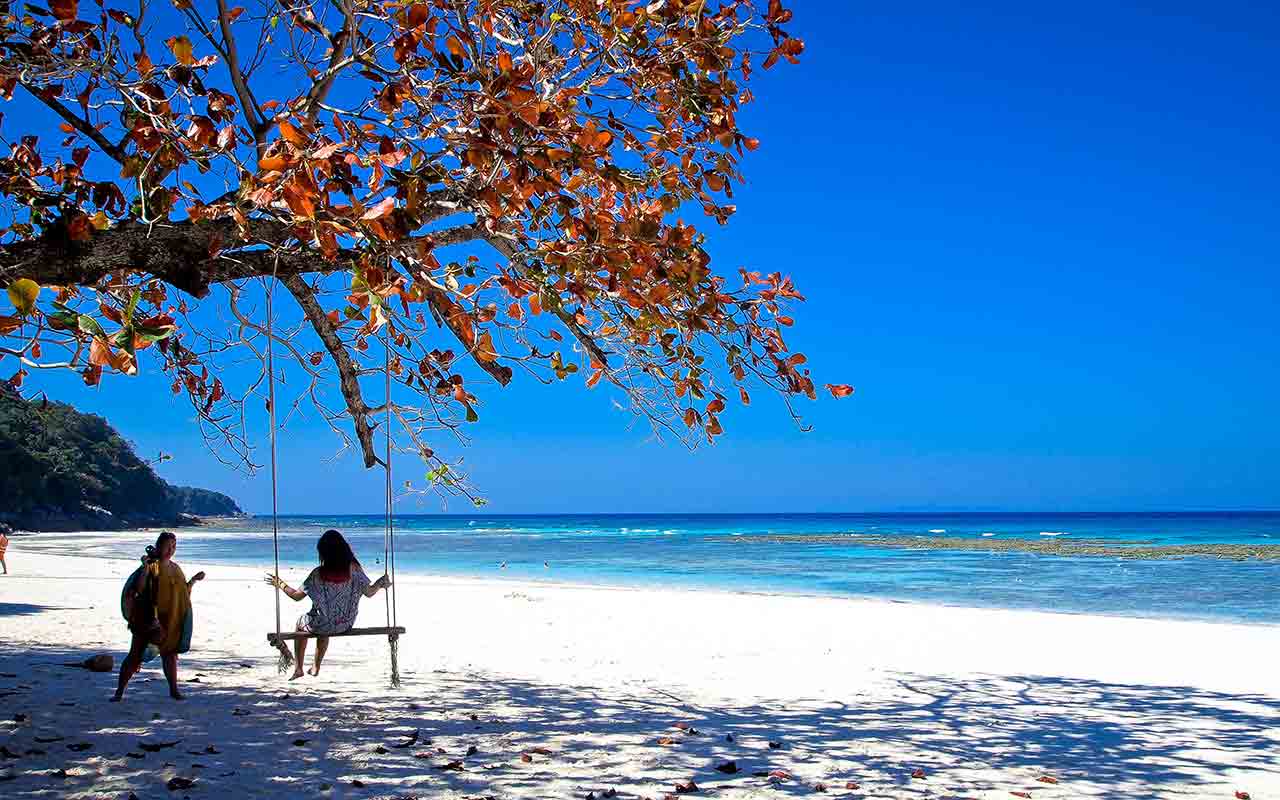 When comparing Thailand vs Philippines what is the difference?
Southeast Asia is full of wondrous edible delights and some of the best tourist hangouts in the whole continent.
The issue with this area, however, is that most people don't know where to start.
Locations such as Bali and Chiang Mai are popular destinations for both the tourist family and the digital nomad, but is it where a first-timer should travel to?
Thailand vs Philippines
We will be checking out the most popular country for visitors along with an underrated country for tourism to see which one suits you.
One is an archipelago with a business-centric capital city and the other is a lush tropical landscape with jutting temples and the best food ever.
Thailand
Thailand is known for tropical beaches, royal palaces, ancient ruins, and ornate temples displaying figures of Buddha.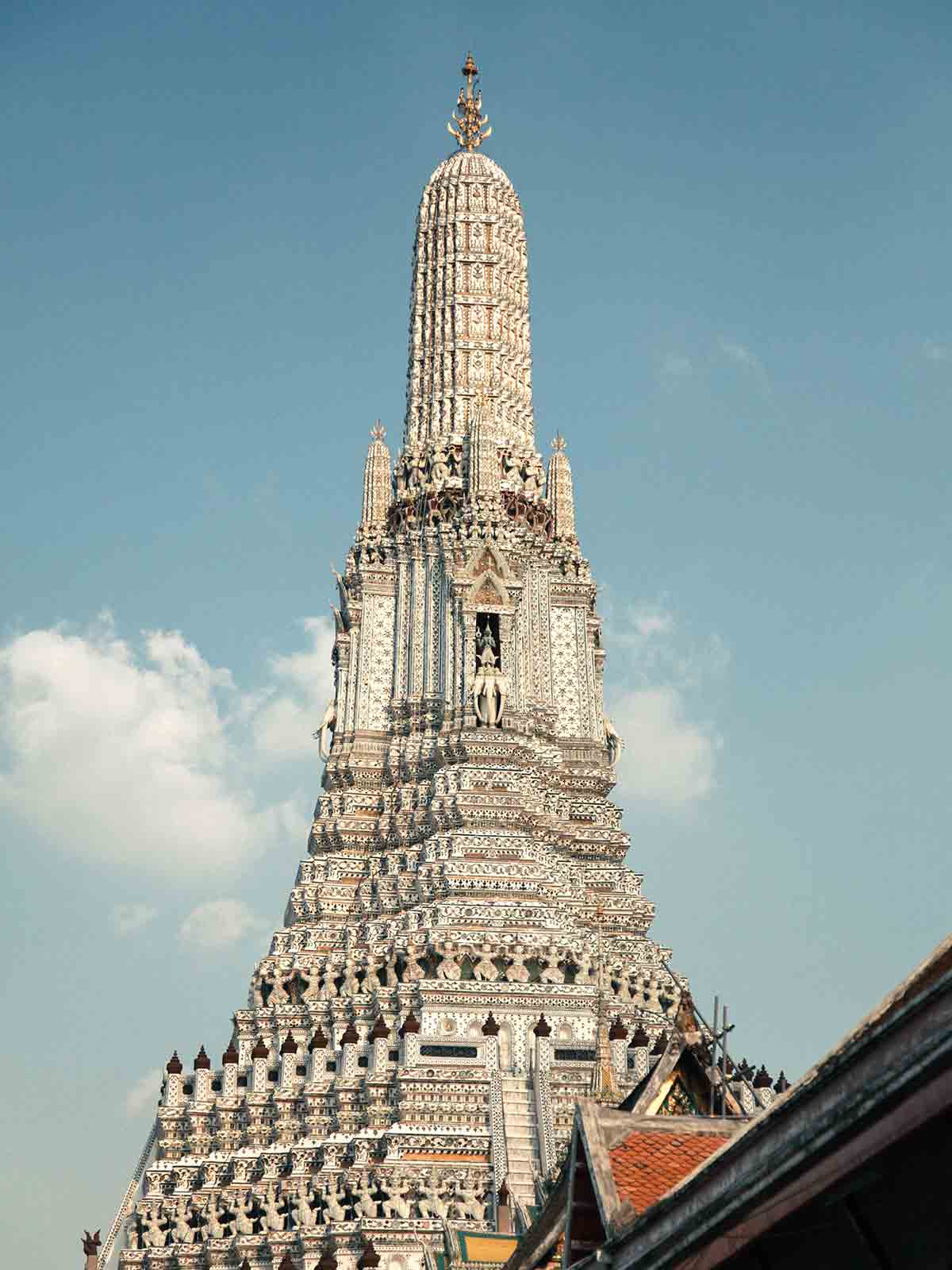 In Bangkok, an ultramodern cityscape rises next to quiet canal-side communities and the iconic temples of Wat Arun, Wat Pho and the Emerald Buddha Temple. There's nothing not worth seeing in Thailand!
Is Thailand Safe?
Although there is a history of social unrest and violent conflicts in parts of the country, crime in the touristy areas is rare.
As long as you exercise standard travel safety precautions (like staying alert, safeguarding your belongings, etc.) you'll have a wonderful trip.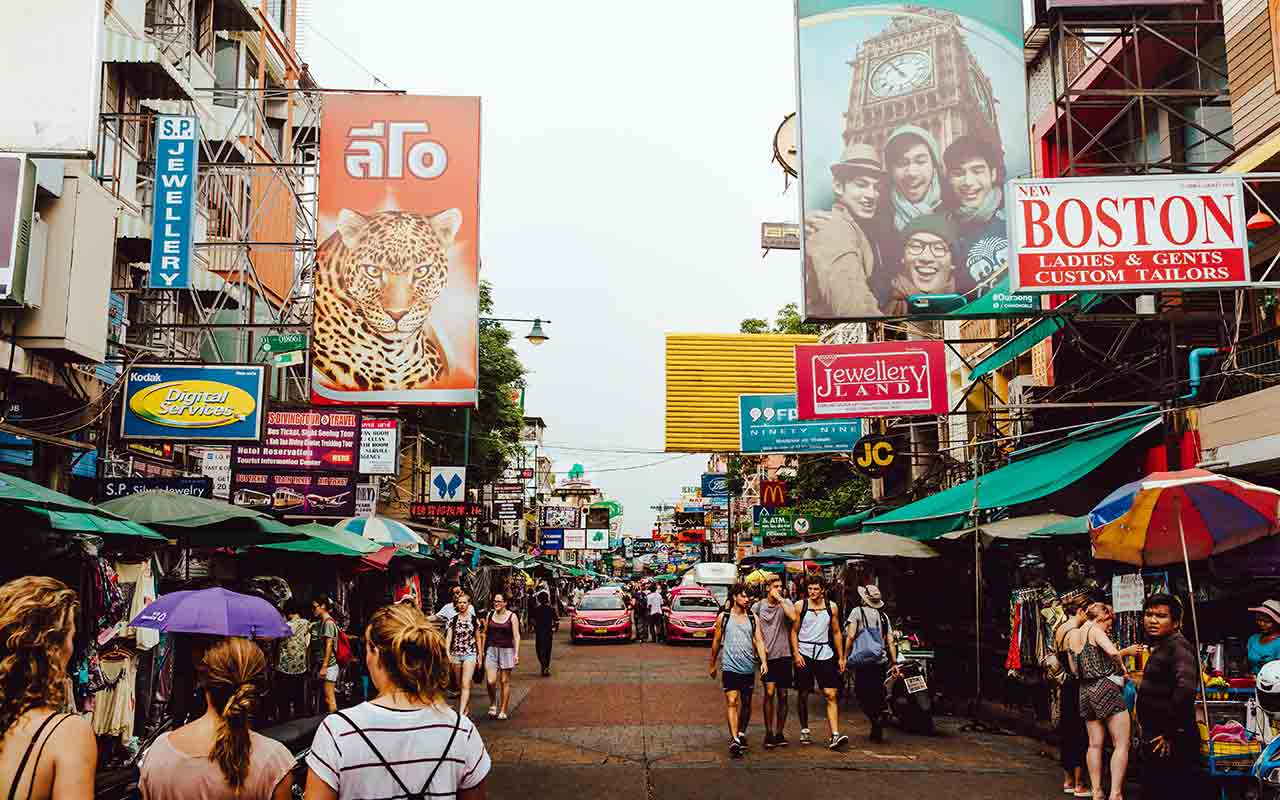 It's important to remember that Thailand is still classified as a developing economy, so don't assume that it has all the amenities of USA or UK. That doesn't mean it's unsafe, only that you should make careful decisions.
According to the U.S. State Department, the areas to avoid in Thailand right now are the Yala, Pattani, Narathiwat, and Songkhla provinces.
Those provinces cover the southern tip of Thailand, and they're currently awash in ethnic and racial conflicts.
So avoid these places like you mean it. Stick to the gorgeous northern regions that everyone visits, and you'll have a great, safe time.
Is Thailand Expensive?
Due to its popularity, Thailand is one of the more expensive countries to visit in Southeast Asia. Even so, the prices are way way less than those in western countries. Just see these 5-star hotels in Bangkok for example.
Many people find they can linger on the beaches or in the north for weeks on end without breaking their budget.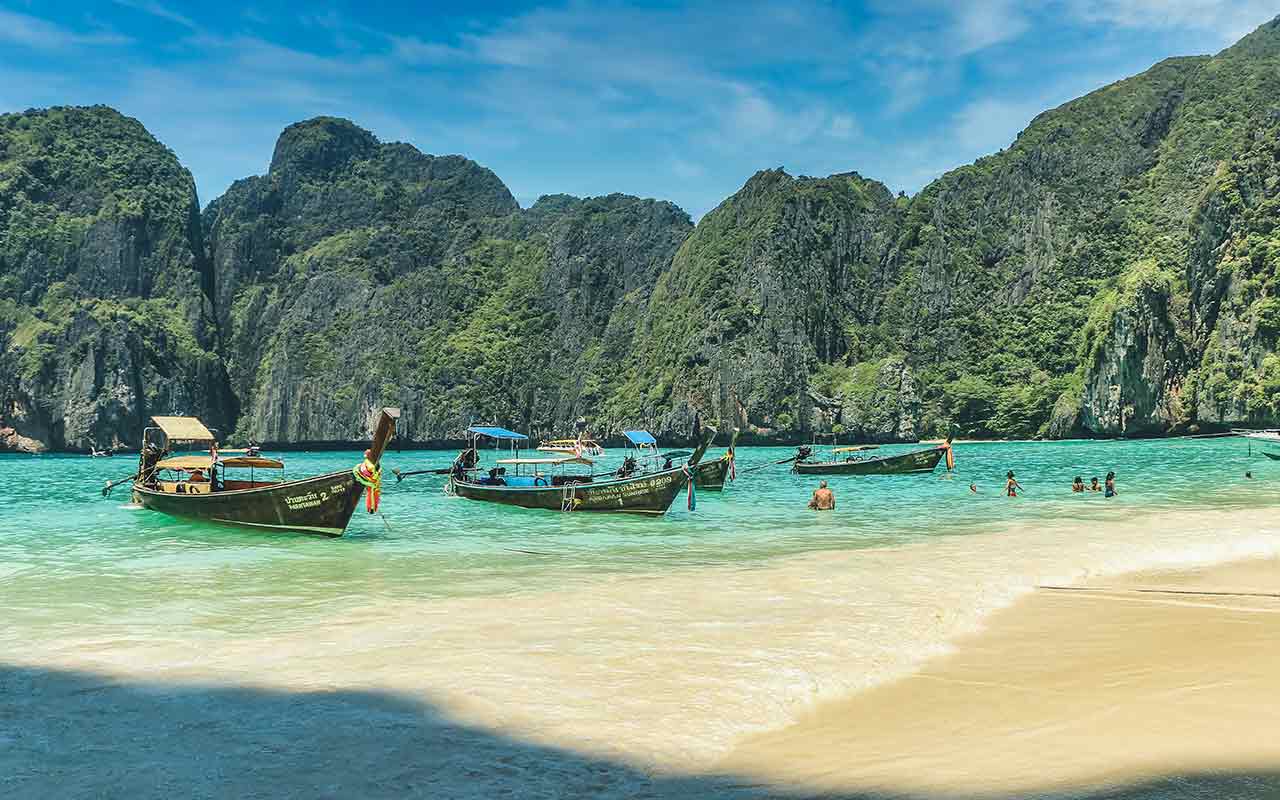 The northern parts of the country are both more cultural and also more affordable, along with the obvious safety of the spot.
Accommodation and food on the beaches can be much more expensive, and in some places reservations are required as the rooms can fill up quickly in the busy periods.
The quality can also be frustratingly poor in some places so do make sure you see the room or read reviews before committing to a place.
We use TripAdvisor more than is healthy, but we do recommend you check it before visiting. However, take the reviews with a pinch of salt.
Place To Visit In Thailand?
We consulted one of our favorite sites, The Culture Trip, to see what they had to say: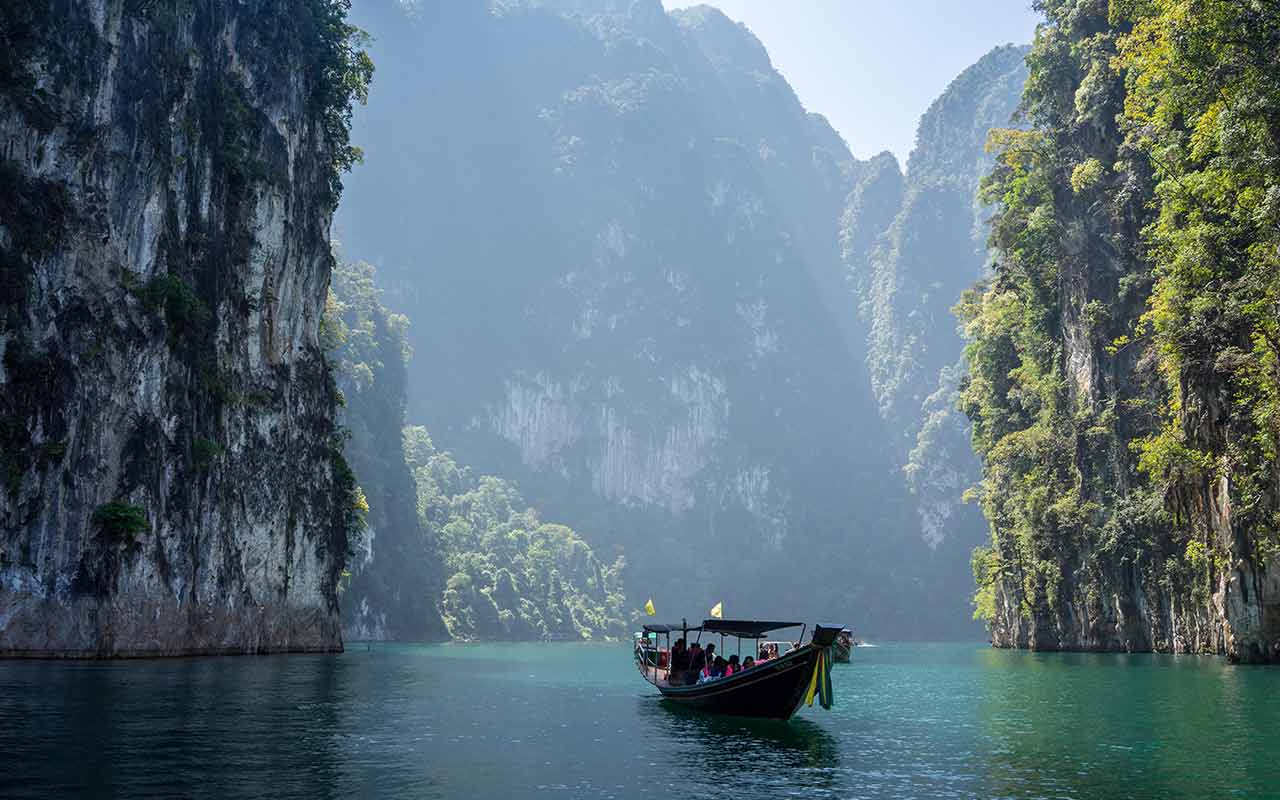 Khao Sok
Craggy limestone mountains dropping to vast, emerald-green lakes.
Rushing rivers and waterfalls cascading down through forest glades into cool pools. Many visitors do the Bamboo Rafting that's on offer here.
Wild tigers, elephants, and gibbons – no doubt about it, Khao Sok is one of Thailand's loveliest national parks.
Phitsanulok
Close enough to the World Heritage Site at Sukhothai for a pit stop, but overlooked by all but a few, this sleepy provincial town preserves one of the country's holiest and most beautiful Buddhas.
In the ancient interior of Wat Phra Si Rattana Mahathat, and at the end of a colonnade of pillars elaborately decorated with gold filigree, sits the Phra Buddha Chinnara, vast and shimmering, crowned with a lotus-shaped halo and radiating nirvanic calm.
Cost Of Living In The Thailand
Many people consider retiring in Thailand because it costs relatively little to live comfortably there.
Estimates for the cost of living in Thailand generally say it's between 30% and 40% cheaper than living in the U.S.
According to Numbeo, a site that we know and trust, the average cost of living in Thailand is roughly 34% lower than the average cost of living in the U.S. Rents are 63% lower on average.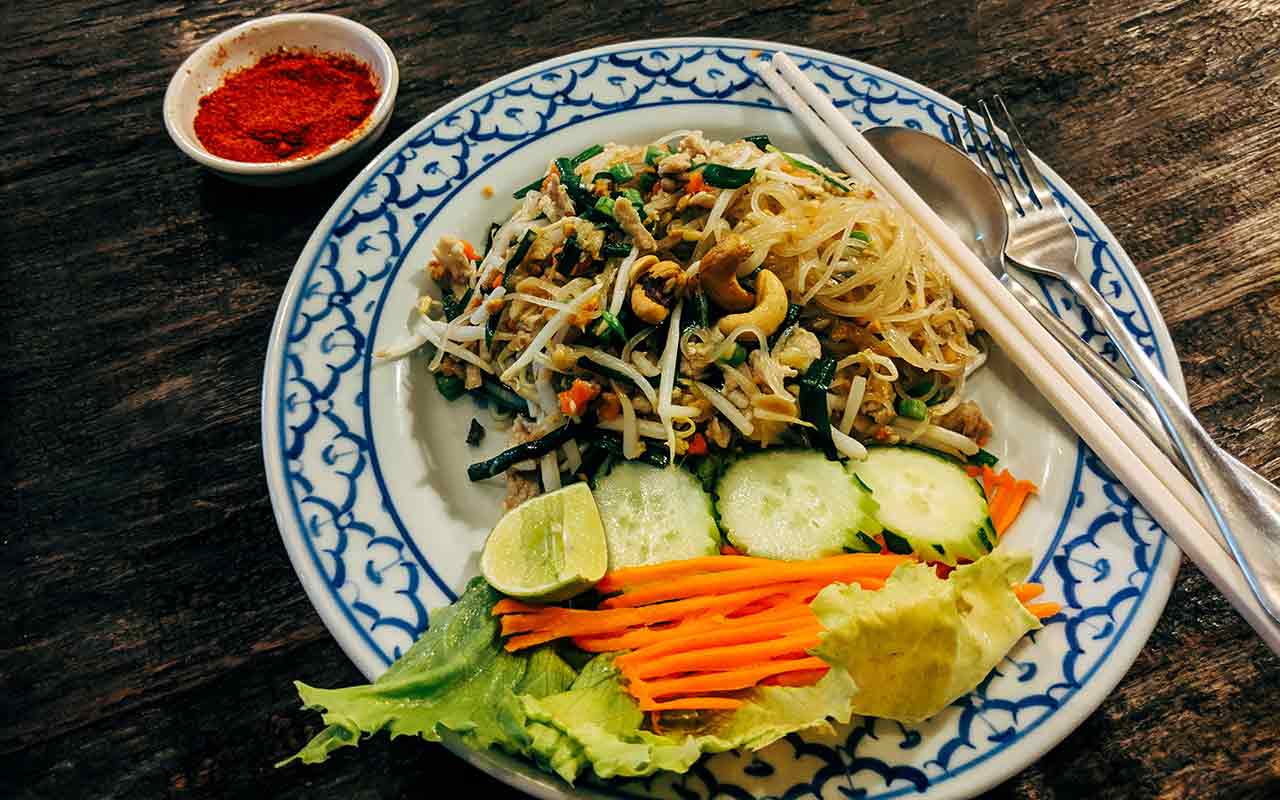 So how do these costs translate to your monthly budget? You should plan to live in Thailand on a budget of at least $1,500 per month, with $2,000 being a more reasonable benchmark.
Best Time To Visit Thailand?
The best time to visit Thailand is between November and early-ish April.
Not only is it the driest part of the year, but it's also the warmest. The temperatures hover between 32 and 36 degrees Celsius, with up to nine hours of sunshine on a given day.
Although these months are great if you fancy soaking up the sun by the sea, beaches are only part of the story on a holiday to Thailand.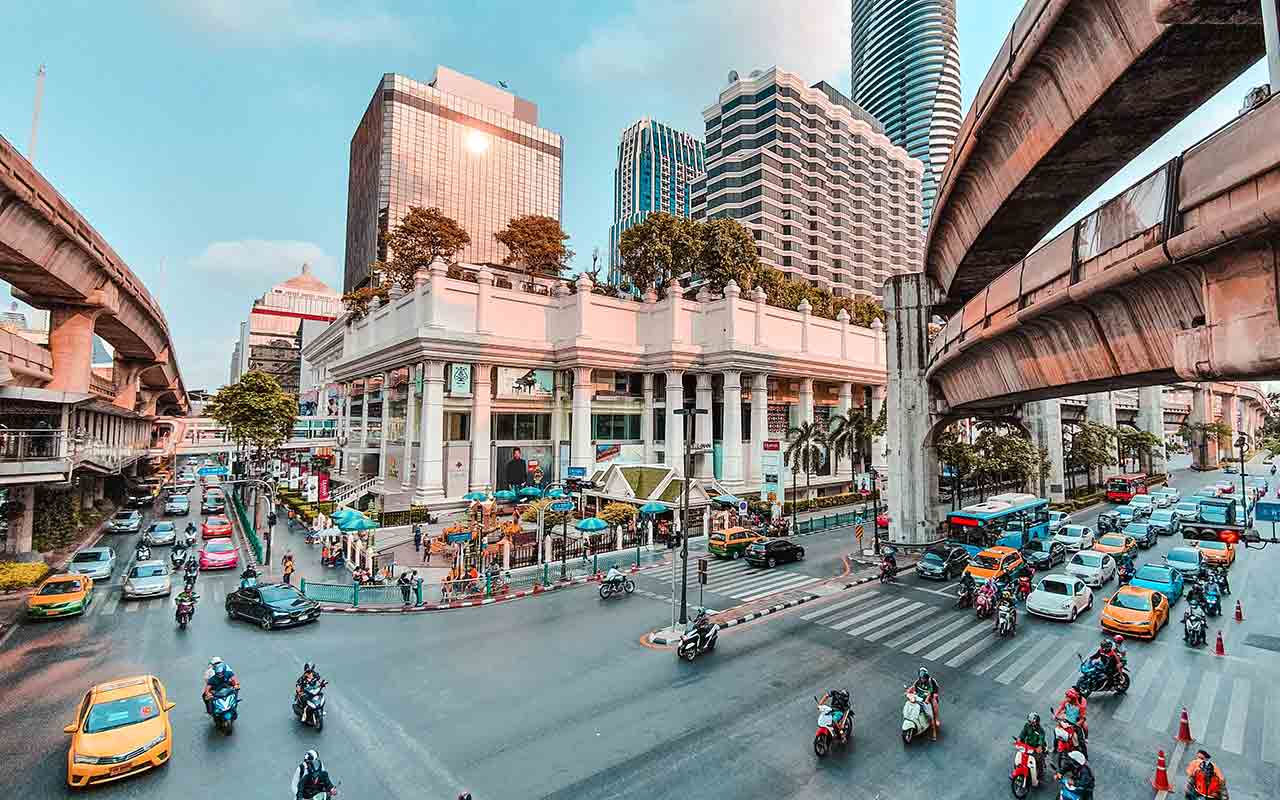 The Land of Smiles, among other nicknames, has cemented its spot on the holiday hotlist. It comes complete with a tropical climate, time-stamped historical sights, and some of the tastiest food on the globe.
In a way, it doesn't matter what time of year you visit. If you're planning to stay at a resort though, we would advise a month like January for a visit.
Further reading on moving to Thailand:
Settling in Thailand: An Expat Guide.
Read Thai in 10 Days: Start reading Thai right away guaranteed.
How to Retire in Thailand: A 12-Step Program for Getting More Fun Out of Life.

Whether you are thinking of moving, or just visiting Thailand for a short (or long) period, give this inspirational list of sustainable travel tips a read to ensure your trip has a positive environmental impact.

Philippines

The Philippines is an archipelagic country in Southeast Asia with an incredibly diverse culture of influences.

Due to its archipelago structure, Philippines is filled with beautiful beaches and lakes such as the Barracuda Lake in Coron, Palawan, Philippines

It is situated in the western Pacific Ocean and consists of 7,640 islands in total, that are broadly categorized under three main geographical divisions from north to south: Luzon, Visayas, and Mindanao.

Manila is the most popular city to visit. If you take part in this historic city tour that showcases Manila's past/present it won't be hard to see why.

Is Philippines Safe?

If you decide to stay in a safe neighborhood such as Makati, Pasay, or Taguig, you won't have to worry as much about safety.

Avoid the Malate and Ermita areas in the center of Manila, since the petty criminals congregate here. Be aware of pickpockets, since they're on the lookout for tourists.

Keep your bags close to you and never put valuables in your back pockets! A PacSafe backpack is perfect for concealning valuable items.

Chinatown in Manila – when visiting crowded places, it is best to keep an eye at your belongings at all times.


Wear your backpack in front when in crowded places if you can, or just carry a small bum-bag. Beware of beggars—they're not bad people, but if you offer them money, you'll be swamped by beggars from all directions.

This often leads to belongings being snatched. Don't give street kids pesos since the money ultimately goes to criminals who use the children to make money.

Give them a snack or food instead or ignore them altogether.

Is The Philippines Expensive?

The Philippines is a cheap travel destination overall, even by Southeast Asian standards.

Some hotels such as The Peninsula Manila may be more expensive than you would expect, but as a whole, it is a very affordable travel destination.

Many find the most expensive penthouse apartments to be cheaper than closet-sized apartments in NYC or Los Angeles.

Philippine houses – apartment, residential homes, and accomodations are cheap in general.

You may decide to take some domestic flights to explore the area and make this your next digital nomad destination.

Flats are reasonably priced but there are often more affordable alternatives if you do some research.

Food in the Philippines is very cheap, particularly if you dine at local establishments. Street food is always an affordable option as well, as it is in most South-East Asian countries.

Places To Visit In The Philippines

What places in the Philippines will you want to visit on any trip here? Below you'll find our top 3 recommendations.

Boracay

Boracay is an island located in Aklan, a province in the Visayas region. To get to Boracay, you will have to take a five-minute ride from Caticlan airport to the Caticlan port. Island and Beach-Hopping is popular here.

Boracay at sunset

It's a spot with some incredible beach scenery and lush jungle greenery. Come here to relax and sip on a cocktail! If you're feeling social, go check out some friends at Frendz Resort which offers travelers great opportunities to meet like-minded people from all over the world.

Bohol

Truly a unique place. This is where you will find the unique land formation called the Chocolate Hills.

The Chocolate Hills at Bohol is a must-vist for every tourist

These are mounds that are cone-like in shapes and are made up of limestone and corals covered with grass. The hills are about 30 to 50 meters high. There are more than a thousand of these hills.

Banaue

The Banaue rice terraces, a group of 5 terraces, was officially designated a UNESCO World Heritage Site in 1995.

A tourists snaps a photo with the Banaue Rice Terraces as his background

They were carved into the mountains by the ancestors of the indigenous people. The most iconic is Batad because of its amphitheater shape, which you have definitely seen in pictures before.

Cost Of Living In The Philippines

The Philippines has a generally low cost of living.

International Living reports that you could comfortably live on $800 to $1200 a month, covering housing, utilities, food, healthcare, and taxes.

If you live on $800 a month, your $100,000 can spread out to about ten and a half years.

Seafood and tropical fruits area cheap in the Philippines – making the cost of living affordable.


Your monthly interest alone could cover your basic living expenses, giving you some comfortable wiggle room for using your savings.

The best way to spread out your savings across your entire retirement, if you choose to retire here, is to embrace the local lifestyle.

Don't spend like you're on vacation, where you might be more inclined to splurge here and treat yourself there. Live, and spend, with the mindset of a citizen in your new country.

Further reading on moving to Philippines:

Philippines: An Expat's Travel Guide To Moving & Living In The Philippines.
The Philippines Expat Advisor: A Guide for Moving to and Living in the Philippines.
Living in the Philippines: Everything You Need to Know about Moving to the Philippines.

Best Time To Visit Philippines?

The best time to visit the Philippines is from December to February when temperatures are around 24 to 31 Celsius.

At this time the country is fully accessible, including its many beautiful islands and remote areas. The wet season falls between May and October, but the rain isn't constant and rarely impacts travel plans.

The best day to enjoy the beaches of Philippines is when it's sunny and warm!

You'll still enjoy hot, sunny days at this time (expect temperatures in the early thirties), with fewer crowds and lush, green scenery.

In fact, you'll thank the heavens for a little precipitation every once in a while!

It's worth noting the weather can be unpredictable in the Philippines and typhoons can sometimes occur as early as August or as late as January. Be on the lookout for news online!

Thailand vs Philippines: Which is Better?

Thailand and the Philippines are completely different from each other, but many tourists could consider them to be similar depending on what they look for in a vacation.

When you want a beach and a cocktail, the Philippines is a lot cheaper and quieter.

If you want history, culture, and the best food, Thailand is the best spot. Which would you prefer? Let us know!

Neither of the countries made it onto our list of sustainable travel destinations but both countries have sustainable projects in motion.

---

This post contains affiliate links, meaning, if you click through and make a purchase or sign up for a program, we may earn a commission. This is at no additional cost to you.