How many days in London is enough?
There is no perfect answer to this question as there are several factors to consider when visiting London: your interests, budget and your vacation style.
Ultimately, they'll determine if you need a few days only or a longer period of time.
London is one of the largest cities in the world, so it makes sense to feel overwhelmed when it comes to planning any type of trip here.
How many days in London?
If this is your first time in the capital and you don't have a clear idea of ​​what to see and do, this page about how many days in London is designed to help you out.
First, though, if you're currently comparing London with another European city, let's look at some of the reasons why we believe London is worth visiting.
Is London worth visiting?
London has been defined as the capital of Europe for a long time thanks to its vast almost never-ending offer of things to see and do.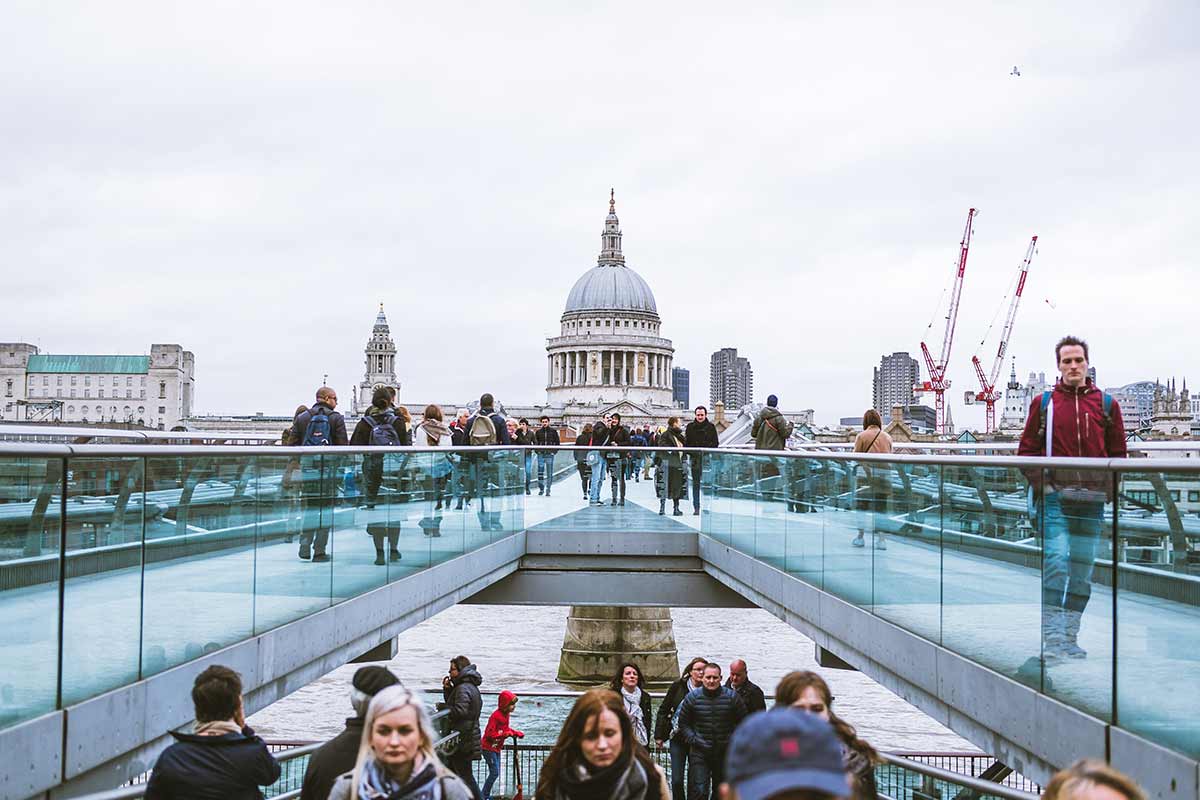 We've thought about some reasons why London is worth visiting and want to share them, so if you're still asking yourself if it is… or not, keep reading:
London is home to some of the world's best museums and art galleries that are completely free! You can spend hours in the British Museum, the Tate Modern, the Natural History Museum, or the Science Museum and explore the permanent collections without spending a single pound.
London is not all about its popular attractions located in the city center but it's worth visiting for its neighborhoods. Each of these counts on unique things to do and hidden gems that can only make you feel more connected to an eclectic and vibrant city like London. Check out Notting Hill, Greenwich and Kensington & Chelsea.
Did you know that 47% of the city is covered by parks? The parks of London are the perfect place to take a break from visiting museums and landmarks, and there are many! Among the best parks there are: Hampstead Heath, Hyde Park, Regent's Park and Richmond Park.
How Many days in London is Enough?
Now that you know that London is definitely worth your time, there's no reason why you should delay your trip any longer.
Keep reading to find out just how many days in London is enough for you…
Is one day enough for London?
One day in London is absolutely not enough to visit the city. If for whatever reason you just have a day to spend here, then there are some of the main attractions you can try to fit in and visit.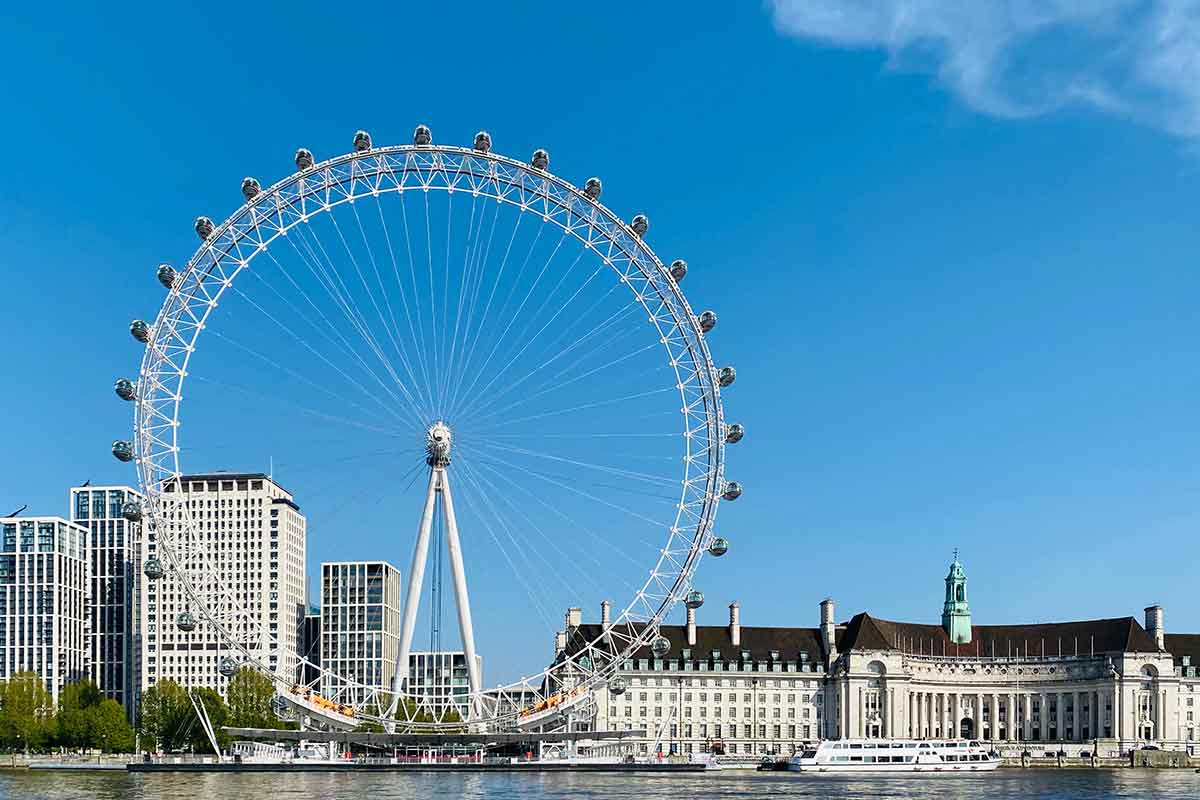 As you may already know, moving from one place to another can take a long time, so to optimize your stay, be sure to get a Visitor Oyster Card from the transport of London as soon as you arrive. With this travel card you can travel as much as you want on the Bus, the Tube, the Overground and other inner-city lines.
During your 24 hours in London, you can start exploring the city from the London Eye (we suggest buying your ticket in advance to avoid long queues).
Take a ride on the iconic Ferris wheel, which is also one of London's key symbols. You can then cross the Thames river over Westminster Bridge and reach the Parliament Building where you'll find yourself in front of the famous Big Ben.
From here, continue to Westminster Abbey, the most important religious monument. Walk along Victoria Street and reach Buckingham Palace, the Queen's Palace.
Then sit back and rest on a bench in the nearby St. James's Park, before moving towards Trafalgar Square, where you can find the beautiful National Gallery.
End your day just as thousands of other visitors choose to do by engaging in some retail therapy at Piccadilly Circus and by visiting Covent Garden.
Is 2 Days in London enough?
Even two days in London is not enough, it is better than just one day because during this time you could squeeze in even more things to see and do.
We always recommend getting a travel card to make the most of your time and don't spend too much of your time walking from one attraction to the other.
Since it's completely free to visit, you should definitely go to the British Museum, the most important museum of London.
On top of the sights mentioned on day one, during your second day in London you can visit the Tower of London, one of the symbols of the city, take pictures of the Tower Bridge and visit the financial district, where there are the most incredible skyscrapers such as The Sharp and The Gherkin.
Around this area, it's also worth visiting the Saint Paul Cathedral, the cathedral where national celebrations take place.
If you're around the Westminster Pier, then we recommend going on a sightseeing Thames cruise that stops in some of the most important piers in London.
If you get off at the stop Bankside pier, we suggest visiting the close by buzzing Borough Market which is one of the oldest food markets in London.
Is a week in London too long?
A week in London is not too long. Considering that this city is one of the biggest in Europe, it's also one of those you could keep exploring for weeks, if not months!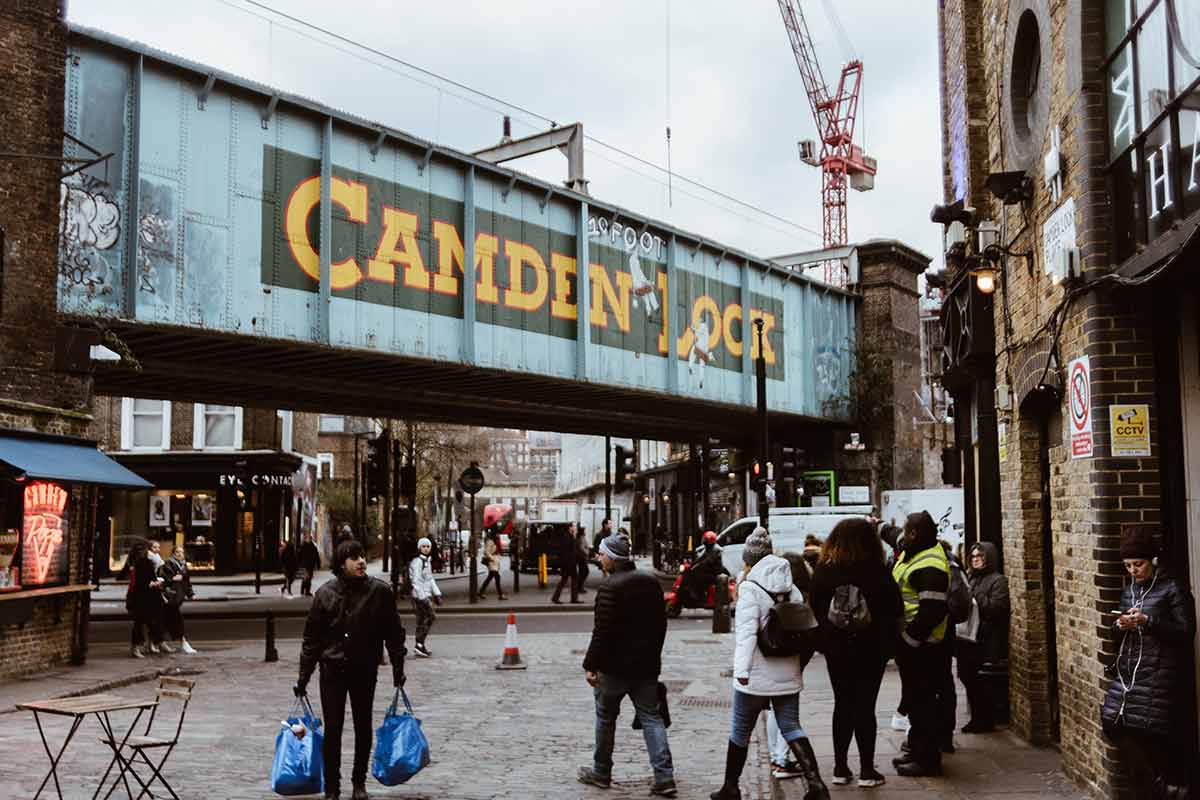 But after days of walking and hopping on and off public transport in London, you can start to feel tired of being in the city.
Remember that you can also get to know London through its neighborhoods , which are a bit like small towns with unique things to do and see including many boutique shops and eateries.
So why don't you start discovering what they offer during your week in London? If you ask us, among the best neighborhoods we suggest visiting Battersea, Shoreditch and Camberwell. You can also plan one or two-day trips and see more of the country.
In fact, London is well-connected by train to the most important cities in England. It's easy to get a train to Bristol, Brighton, Bath or further north to other cities in Northern England such as Manchester or Liverpool.
If you prefer not to think about transport, see these interesting guided tours:
Taking tours can help you save time and learn more about a city. In metropolis cities like London, you can find yourself getting lost and losing precious time.
Our suggested amount of days in London
We recommend spending 4 days in London. A long weekend is therefore enough to get a taste of this vibrant capital, get in contact with the local culture and make you hopefully want to get back in the future to see more!
Apart from the main attractions, you should absolutely visit as a first-time visitor, including more parks and other famous landmarks.
Hyde Park is the green lung of London and the Regent's Park is also worth visiting, and take the opportunity to visit the nearby Camden Town, full of food stalls and independent shops.
Other attractions you can visit in the city center in 4 days are: Madame Tussauds, Harrods, the Tate Modern (free entry) and the central district of Soho. Just outside the City, it's also worth exploring the colorful Notting Hill and Greenwich.
You can get to Greenwich by joining this Thames river cruise leaving from Westminster. If you think that 3 days in London is enough, then you can get a train one day and visit other cities like Oxford, Cambridge, Bath or Bristol.
Where to stay in London?
London is not the cheapest city in Europe, so you should aim to book your accommodation in advance, especially if you want to save money.
Here's a list of central stylish hotels that we recommend for your stay:
Budget – St Christopher's Village it's ideal for young people that want to enjoy London's nightlife and go partying. It's located in the Borough district and not far from Tower Bridge.
Boutique – Assembly Covent Garden, only 3 minutes walk from Trafalgar Square and Piccadilly Circus, is the perfect 3 stars hotel with a strategic position to visit the city.
Luxury – The Rookery located in the Clerkenwell, is a great place to stay in London for couples. Rooms feature 18th-century style beds and furniture, unique artwork and luxury en-suite bathrooms.
Best Guided Tours in London
In a city like London, we strongly recommend booking guided tours and skip-the-line tickets to popular attractions to make the most of your time.
Doing tours in London
When planning your trip to London, it's imperative to plan wisely your time and have a clear idea of what to see and what to do.
Joining tours guided by local expert guides will allow you to learn about the city and discover its hidden gems, whilst booking skip-the-line tickets in advance is a good idea to save your precious time.
By booking a tour, you'll also support a local guide that can share information, curiosities and tips on how to move around or where to eat out in London.
Take the opportunity you can have to be accompanied by a guide to ask as many questions as you want and receive advice on which places are worth visiting that do not usually appear on the touristic maps of London.
Check out this list with some of the guided tours we suggest booking:
Harry Potter Guided Walking Tour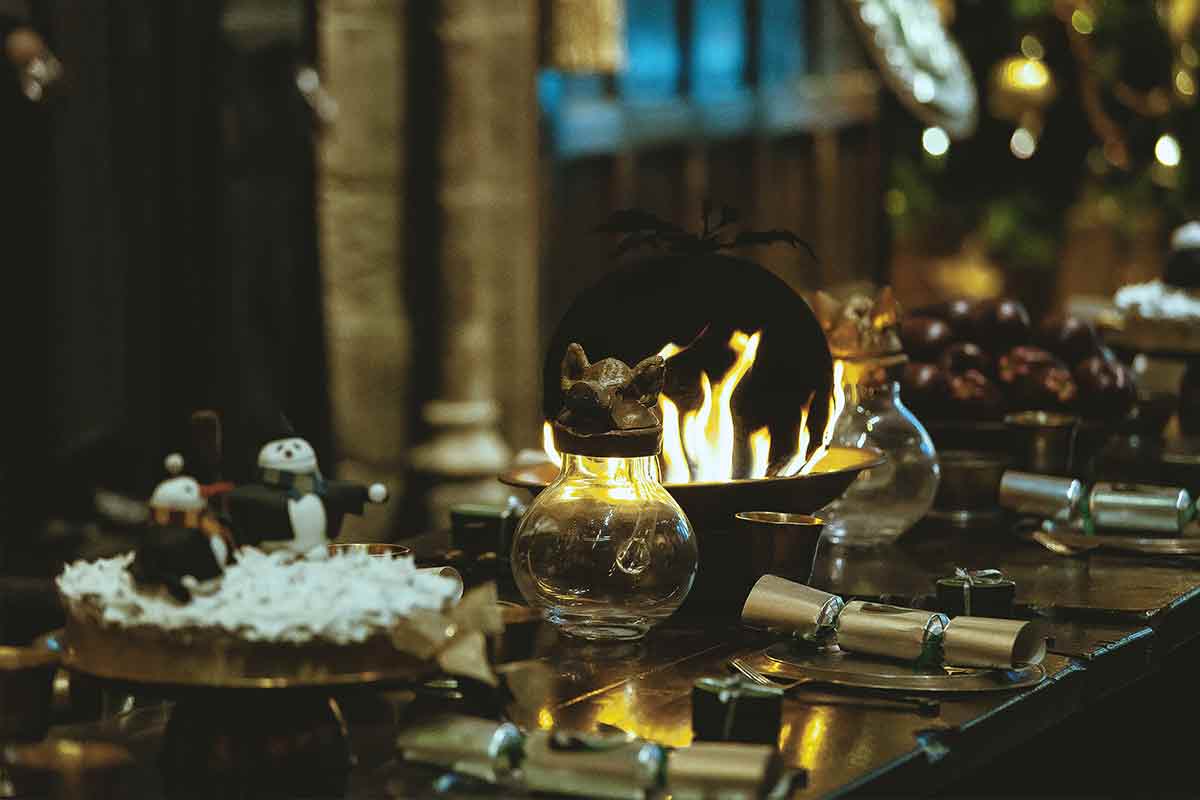 Are you a fan of Harry Potter novels and movies? Then you should join this Harry Potter guided walking tour around London and visit the places where the most loved story by adults and children took place.
Not only that, you'll visit iconic landmarks such as Borough Market, The London Eye, and Trafalgar Square and go on a boat trip on the River Thames too.
The London Eye Entry Ticket
One of the best panoramic views you can have of London is from the London Eye. You can get your entry ticket in advance for one of the most popular attractions of the city. This way you'll skip-the-line and avoid long queues and enjoy a unique ride of the tallest observation wheel in the world.
Tower of London and Crown Jewels Exhibition Ticket
The Tower of London is one of the most important attractions and a symbol of the city, also known as the Majesty's Royal Palace is a fortress and historic castle.
It's worth visiting as it's one of the seven UNESCO World Heritage sites of the city and where you can visit the Crown Jewels. By joining this tour you'll get access to the tower, admission to the exhibitions, maps and free Wi-Fi.
St Paul's Cathedral Entry Ticket
As a first time visitor, you can't miss the stunning St. Paul's Cathedral, an Anglican church where important national's celebrations take place.
By getting this entry ticket you'll have access to the cathedral floor, crypt and galleries and have the option to join a guided tour. When visiting the cathedral, take time to admire the mosaics and paintings decorating the domes.
You can climb more than 200 steps and see the Whispering Gallery and further up the Stone Gallery and the Golden Gallery for panoramic views of the city.
How Many days in London?
You should now have a better idea of how many days in London are enough if you want to get a first taste of this city.
We suggest spending at least 4 days to give you the chance to see the most important landmarks and have time to both walk around and experience the public transport so you can reach places outside Zone 1.
If you are like the thousands of other people that wonder if London is safe or not we invite you to read our page to get more clarity on how to stay safe in London.
---
Dear responsible traveler: This post may contain affiliate links, which means, if you click through and make a purchase, book a tour or a hotel, we may earn a small commission. This is at no additional cost to you. Your support means a lot and helps us to maintain the quality of this site.