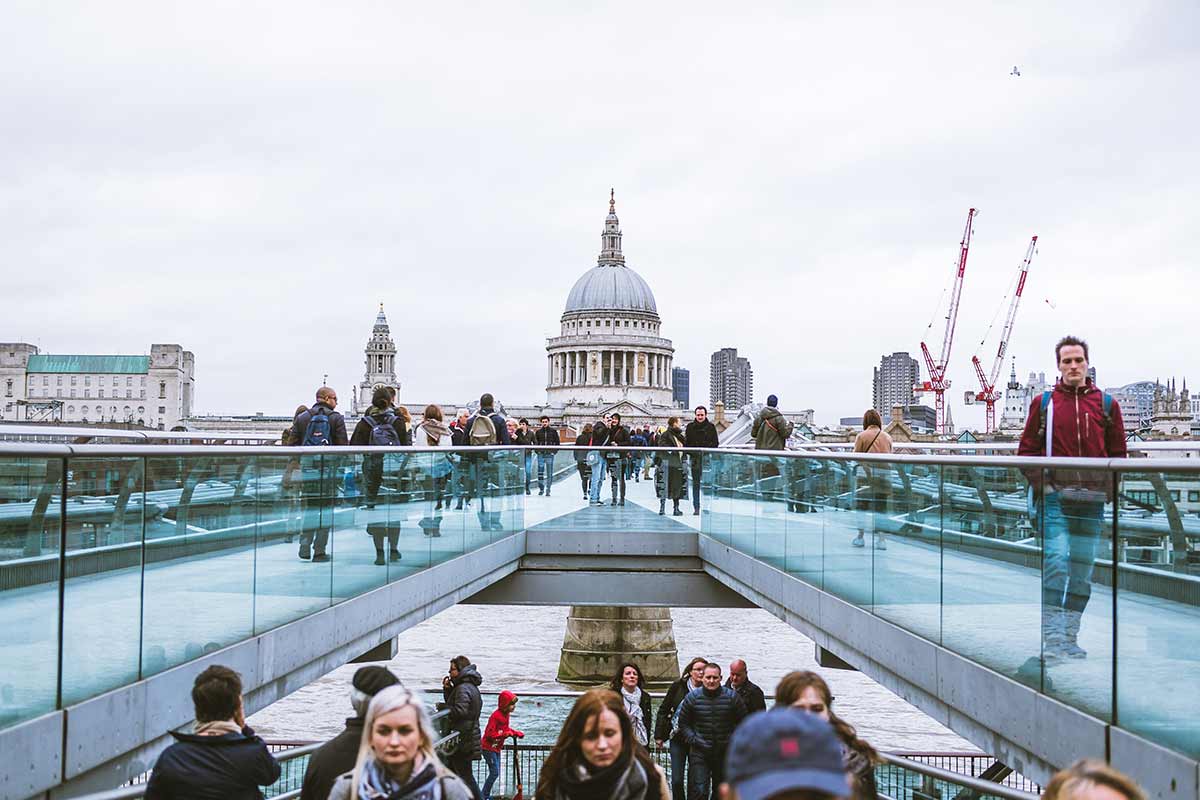 Is London Safe for travelers?
When you arrive at Old Blighty, chances are, you've landed at London Heathrow or London Gatwick.
You want to discover one of the most influential islands in the world, and you've started with its largest city; London.
Is London Safe?
Home to some of the best art museums, feats of engineering, gastronomical giants, and cultural icons known in the world.
It's difficult to consider the idea that someone with a burgeoning wanderlust wouldn't consider a behemoth of beauty such as the big smoke.
However, there are many that consider such a huge city with narrow and winding streets to be a home of petty crime and serious crime.
We're here to give it to you straight: is London Safe?
Is London Safe to Visit for tourists?
Here's the thing. We would consider London to be an outlier when it comes to the distribution of crime and the targets/victims.
For most major cities in Europe such as Rome, Barcelona, Amsterdam, Berlin, and Lisbon, the crime can mostly be attributed to tourist-targeting.
We would suggest, however, that this isn't the case in London as much as it is in other cities.
Tourists can be targeted by pickpocketers and the like, but it isn't the same as in other European cities. Crime in London is hardly an issue at all for tourists visiting the city, but it can be an issue for the natives.
Safety Facts about London
The recent rise in crime in London has happened alongside a decline in both personnel and funding for the London Metropolitan Police.
The London Metropolitan Police issued warnings throughout the last decade specifically labelling the largest number of stolen items being mobile phones.
The homicide rate per thousand is lower than Berlin, Madrid and Rome.
Over 928,485 crimes were reported across London between June 2019 and June 2020.
The crime rate (per population of 1,000) is down from 106.20 in 2018/2019 to 103.18 in 2019/2020.
Let's say you are traveling to England for the first time and London is your first port of call. Let's look below at some of the Neighbourhoods and areas you may want to stay.
London Neighbourhoods to Avoid
In terms of visiting London, most visitors shouldn't bother themselves with learning the boroughs and neighborhoods they should be avoiding.
Instead, those that are wanting to live in the city should be concerning themselves with this information.
It's interesting just how many hundreds of people every year want to move into London for work, but have no idea which neighborhoods they should avoid.
If you're thinking of moving, we would recommend avoiding the boroughs Lambeth, Hackney, and Southwark.
Best Areas to Stay in London
Expats will struggle with the London house prices, especially if they decide to become a working ex-pat with no savings or trust funds.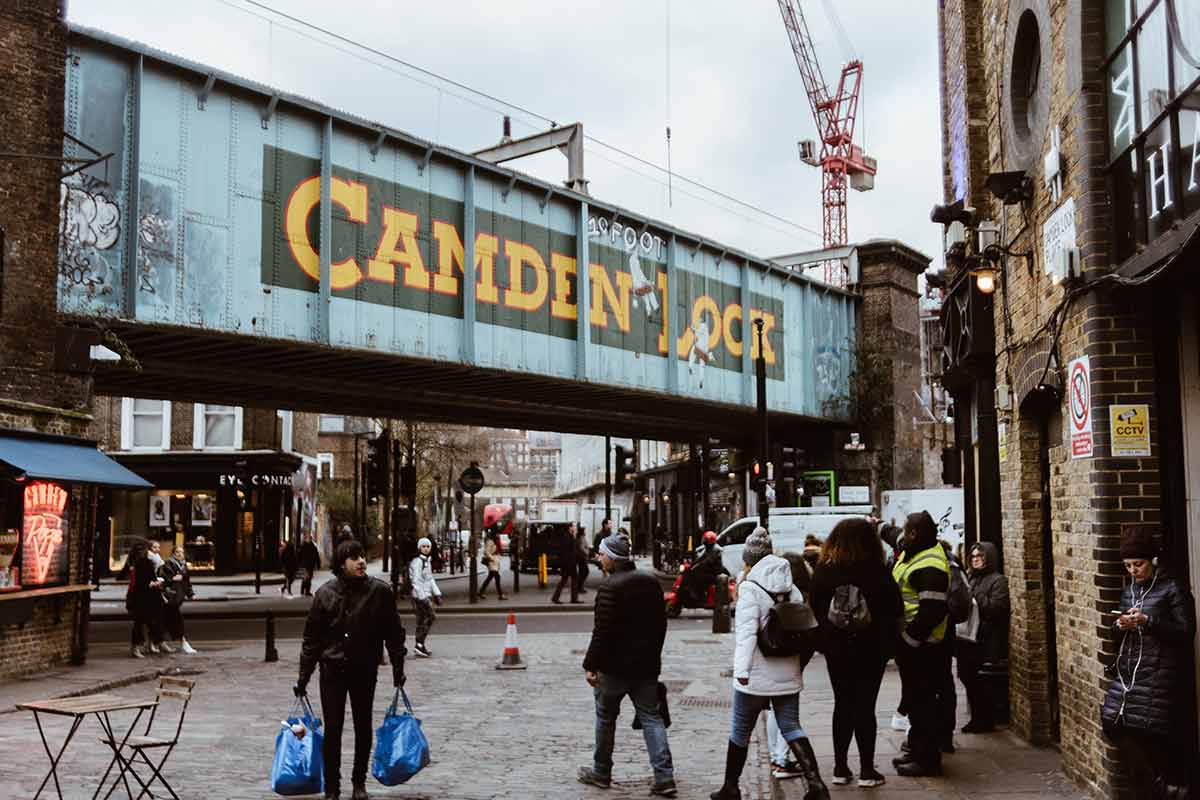 Rather, the rich and dedicated ex-pats will find the best neighborhoods to be on the outer rim of London.
North London in areas that attract the rich and famous, the likes of Chalk Farm and Highgate have all the necessary provisions for an enjoyable gardenia-style stay.
Pastel coloured townhouses, amazing gastropubs and the homes of Jamie Oliver and Madonna.
We would suggest, however, staying in West London in the borough of Hillingdon. Quaint little village-like suburban areas such as Harefield are technically part of London but don't feel like it.
For tourists, we would suggest cheap accommodation right in the heart of the city: Westminster.
It's amazing just how cheap rooms are here, considering the rent prices are more expensive most of the time.
London: Travel Safety Tips
Plan your route before you leave. See the TFL for further details.
In the UK, cars drive on the left. To ensure you cross roads safely, only use designated crossings, only cross when the green man is showing and take.
Only use registered taxis with the iconic black cabbies or with Uber.
Beware of wearing headphones – they reduce awareness of your surroundings.
London is a smart city so use the transport available to be able to get around effectively .
note of the signs indicating "look right" or "look left" to spot any oncoming traffic.
Don't leave your bag unattended anywhere in London – this can lead to a security alert.
Try to avoid walking alone at night. Keep to well-lit main roads.
Remember to get your FREE travel insurance quote from SafetyWing to receive fully comprehensive support when it comes to unforeseen travel complications.
Keep your purse or wallet close to your body and don't carry too much cash.
When using a cashpoint, check no one is looking over your shoulder and that the ATM hasn't been tampered with. Cover the keypad so no one else can see your PIN number.
Keep your mobile phone, MP3 player, camera and other gadgets out of sight in your pocket or handbag when not in use.
Traveling to London Alone
When traversing the big smoke alone, it's honestly not as daunting as it may be letting on.
The people are extremely friendly and aren't the types to make your stay miserable or anything.
Most of the people in London city center are there for work, and chances are have moved from elsewhere to be there.
Many people from northern cities in England relocated to find better opportunities in London.
You can be very frugal with the amount of time you spend in London, as the transport systems are very responsive.
Got travel insurance for London?
World Nomads offers simple and flexible travel insurance. Buy at home or while traveling and claim online from anywhere in the world.
Is London Safe?
All in all, London is as safe as you want it to be.
If you stick to the bustling areas with tourist attractions, all you have to worry about are the typical dangers found in most major cities such as petty crime.
You won't come across anything dangerous in the center of the city during the daytime, so you may as well stick to the streets during daylight hours.
Depending on how many days in London you have, safety may be the last thing on your mind, hopefully you can now visit the best attractions without any worries.
---
Dear responsible traveler: This post may contain affiliate links, which means, if you click through and make a purchase, book a tour or a hotel, we may earn a small commission. This is at no additional cost to you. Your support means a lot and helps us to maintain the quality of this site.