When comparing New Zealand vs Australia which do you visit?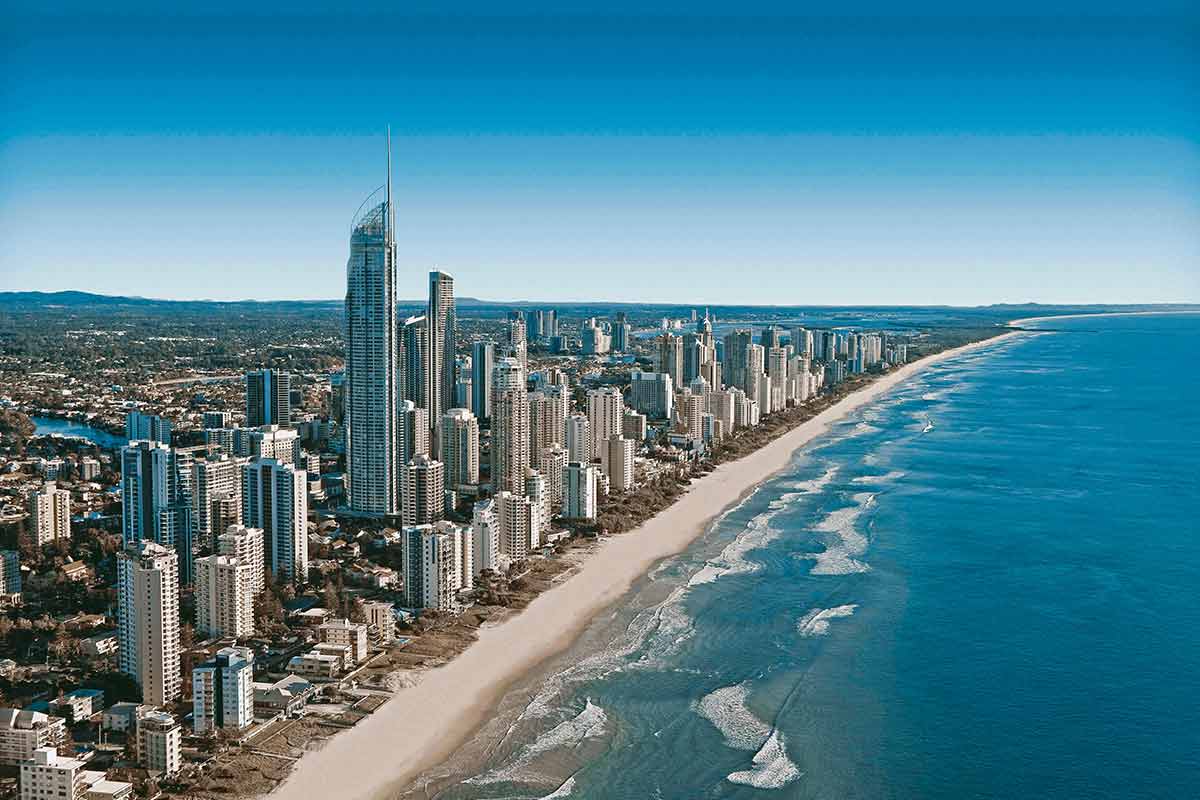 The two English-speaking countries of Oceania that everyone loves to visit or live permanently.
From Dingos to Kiwis, this huge section south of Indonesia has some incredible natural wonders as well as some of the nicest people on the planet.
New Zealand vs Australia
For some of the best landscapes, many decide on New Zealand. For some of the best climates and beaches, many decide on Australia.
However, which one is best?
It's difficult to know which one is truly the country for you until you've checked all the boxes and made the best comparison you can.
With this being said, let's jump into which one is best!
New Zealand
There's 9 sheep per 1 person here, so we hope you like wool! The people are extremely friendly here too, since they love visitors.
It's also known for being the primary filming location and art concept inspiration for Lord of the Rings.
As well as anything else Tolkien, including the upcoming Amazon TV show. Yes, we had to mention it!
Why Travel To New Zealand?
New Zealand is the more temperate cousin of Australia. Picture Aussies as the rambunctious neighbors that are more likely to get drunk in flip flops. New Zealand is all about being a home away from home.
They pride their aboriginal heritage, with the haka being standard practice in high schools across the country.
They also love their rugby, with the All-Blacks being one of the best international teams in the world.
We would say that in terms of the looks, New Zealand is the more neutral colored and less desert-based counterpart to Australia.
You visit Australia for the wildlife, and you visit New Zealand for the landscapes.
Take a visit to Hobbiton to see the fully preserved film sets, or hit the streets of Auckland for a fantastic night out.
New Zealand has everything, you just have to find what suits you the most.
Is New Zealand Safe?
New Zealand is a very safe country to visit, as not a lot of serious crime happens at all.
The most important thing to note when you decide to visit New Zealand however, is that crime still does exist, as it exists everywhere.
Petty crime such as theft from tourists is a relatively common occurrence.
Most theft happens from break-ins of parked vehicles more than pick pocketing or mugging.
If you are parking your vehicle, especially in a remote area, hide your important belongings in safe areas.
As far as acts of god go, New Zealand does have a reputation for two things.
1) being one of the best countries in the world for Covid cases
2) having the occasional major earthquake.
We all know of the tragedy of Christchurch a few years back, but these types of earthquakes don't happen often.
Best Time To Visit New Zealand
For us, the best time to visit New Zealand is during the summer months of December to March.
Don't forget, the fact that New Zealand is in the southern hemisphere means the seasons are inverted.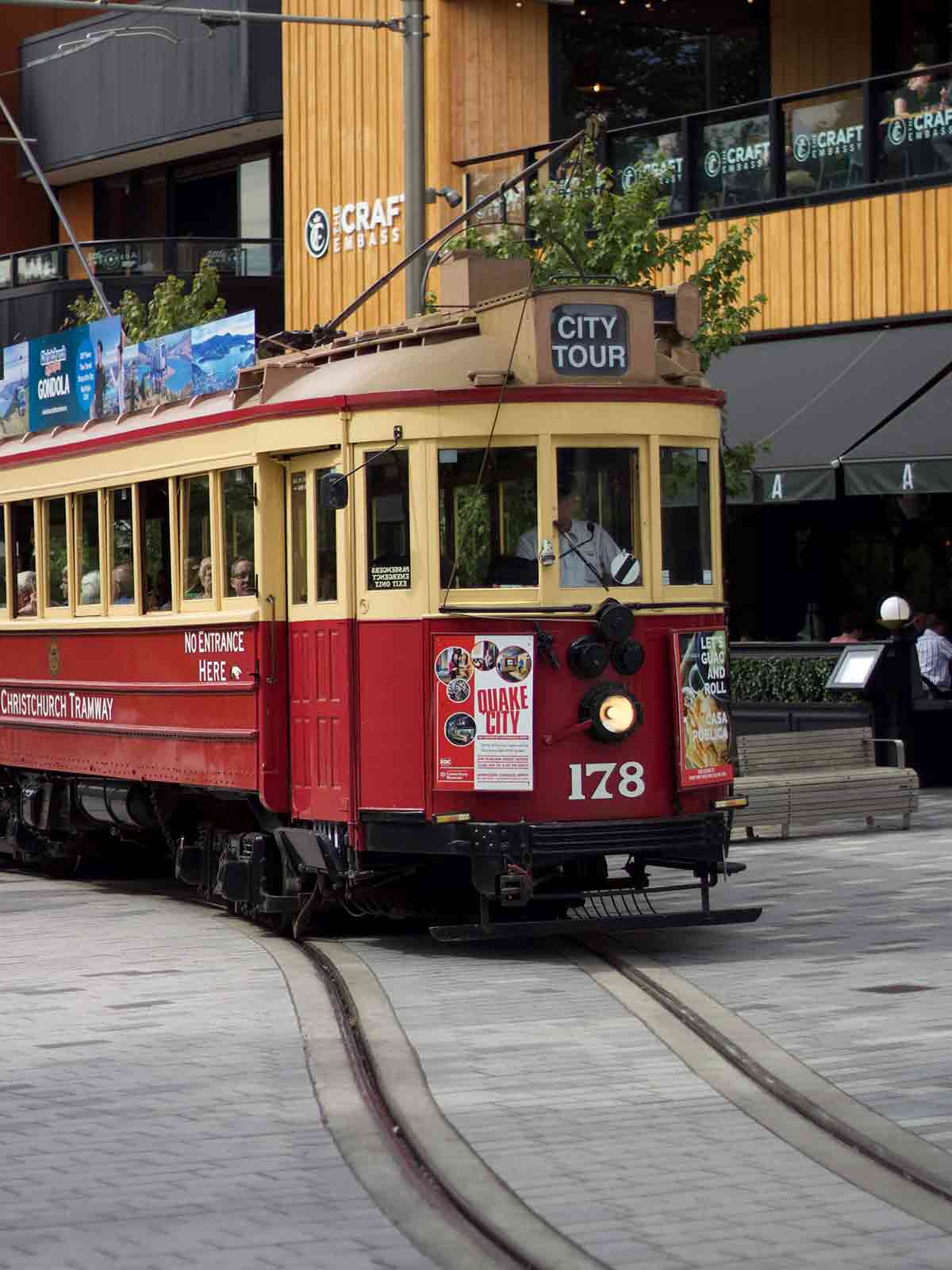 They bring long, bright and sunny days, which compared to Australia are quite temperate. Between 16°C to 24°C at the height of Summer are pretty standard, which would make an Aussie wear a parka.
If you don't mind cooler temperatures, we would suggest going at any time of year. Just be prepared for rain whenever you decide to visit.
June to September is likely to bring snow to the South Island, as well as some of the North Island's more mountainous areas, attracting the snow sports enthusiasts.
Here are some key events to consider booking your trip around:
Bluff Oyster Festival (May): This festival celebrates the season's oyster harvest with music, food and wine.
Warbirds Over Wanaka Air show (every other year, typically at Easter): A historic air show bringing aircraft and modern fighter jets to the skies of the South Island.
Wellington Fringe Festival (February to March): Wellington Fringe Festival brings masses of entertainment in the form of music, comedy and theatre to venues across the city.
Cost of Living New Zealand
New Zealand is always ranked as one of the best countries to live in.
With smart cities such as Auckland, you'll be in awe with all there is to do.
However, its natural beauty comes at a relatively high price. The average cost of living in New Zealand is not so attractive.
In fact, a family of four spends around 6,000 NZD to 8,000 NZD (3,600 to 4,800 USD) per month.
Why is it so expensive to live in New Zealand? The answer is simple.
New Zealand is a remote island country, and most goods have to be imported. New Zealand is very far from most of the countries that export to it.
High import taxes, and the fact that many sectors lack competitors, drive up the prices quite highly.
Australia
"They surf like they do in the USA, we'll fly down to Sydney for a holiday, on sunny Christmas Day; Australia, Australia." – The Kinks.
We couldn't have put it better ourselves. Australia is whatever you want it to be. A wildlife haven, a beach for surfing, or a place for celebration.
Is Australia Expensive?
The cost of living in Australia is generally lower than in New Zealand, but it is still high compared to UK and US.
Both countries are viewed as expensive places to live, but if you have the means to afford a life here, tends to be completely worth it.
Not many consider retirement here, more the idea that there are jobs here for families to move. With everything from restaurants and groceries to petrol costing more.
Australia does have a good public healthcare system, Medicare, however there are costs for temporary residents.
According to numbeo.com:
Family of four estimated monthly costs are 2,603.69£ (4,721.68A$) without rent.
A single person estimated monthly costs are 729.30£ (1,322.56A$) without rent.
Cost of living in Australia is, on average, 15.79% higher than in United Kingdom.
Rent in Australia is, on average, 17.81% higher than in United Kingdom.
Is Australia Safe?
Australia is generally a very safe and welcoming place to live and study, consistently ranking among the safest countries in the world.
However, there have been multiple instances of visitors not knowing if the wildlife they come across is placid or dangerous.
Researching all the possibilities of risk is one of the most important things to do before making the trip proper.
This is particularly important for when you first arrive and are adjusting to your new way of life.
Following your common sense and best practices will ensure you remain safe and healthy, whether you are handling emergencies, personal and home safety, or natural elements such as sun, water, and fire.
Best Time To Visit Australia
The peak travel season in the most popular parts of Australia is the Aussie winter, just as The Kinks suggested.
In much of the country—particularly the northern half—the most pleasant time to travel is April through to September when it hardly ever rains.
June, July, and August are the busiest months in these parts; you'll need to book accommodations and tours well in advance, and you will pay higher rates then, too.
On the other hand, Australia's summer is a nice time to visit the southern states.
On the whole, the best months to visit Australia are September and October, when it's often still warm enough to hit the beach in the southern states, it's cool enough to tour Uluru, and the humidity and rains have not come to Cairns.
Best Cities In Australia
Darwin: Mixed ethnicity markets, crocodiles and cruises. You'll find strong Aboriginal cultures here, as shown by the array of languages spoken in the streets and the vibrant Aboriginal art that fills the city's galleries and museums.
Sydney: An exciting blend of the exhilarating and easygoing. You can find excitement in the city, but drive just a few kilometers and you'll hit the golden sands of the world-famous Bondi Beach. Surely, you've heard of the Harbour Bridge one of Australia's most iconic attractions? What about the Opera House? Wallaby Way?
Melbourne: From world-class wineries to some of the best natural springs in the world. The beauty of this region of Australia is world-renowned, and the best spots aren't in the inner city as some would lead you to believe.
Perth: Nature and urban life exist in harmony in Perth, on Australia's west coast. Here the locals soak up more sunny days than in any other Australian city. You can visit nearby Rottnest Island, walk in leafy Kings Park and experience Swan Valley's vineyards.
New Zealand vs Australia: Final Words
On the whole, most people would go for Australia due to lower prices and sunnier weather.
However, we would have to suggest New Zealand as the best of the two despite this.
The vast and explosive landscapes, mountains shooting out of the ground, make for some spectacular hiking trips.
Plus, we would say the wine in New Zealand is somewhat more superior than Australian wine, but that's a matter of opinion.
What are your thoughts? Do you prefer Australia?