Which are the most dangerous cities in South America?
This fascinating content has piqued the world's interest for many years. With its impressive variety of cultures, landscapes and history also comes a dark side.
It is no secret that certain parts of South America have amassed a reputation for danger with popular cities on the map being known for crime and violence.
Most dangerous cities in South America
In this guide we are going to look at 7 cities in South America that you may have heard of that are considered dangerous.
The cities mentioned are ranked using data from our favorite recuse Numbeo.com which has given us a helping hand in ordering each country.
As well as list some of our favorite most dangerous cities in South America we will offer some safety tips on how to protect yourself if visiting them.
How safe is South America right now?
It is easy to underestimate the size of South America when compared with other countries. You have Brazil which is the 5th and Argentina which is the 8th largest country in the world. From North to South there are over 4,700 miles of land mass.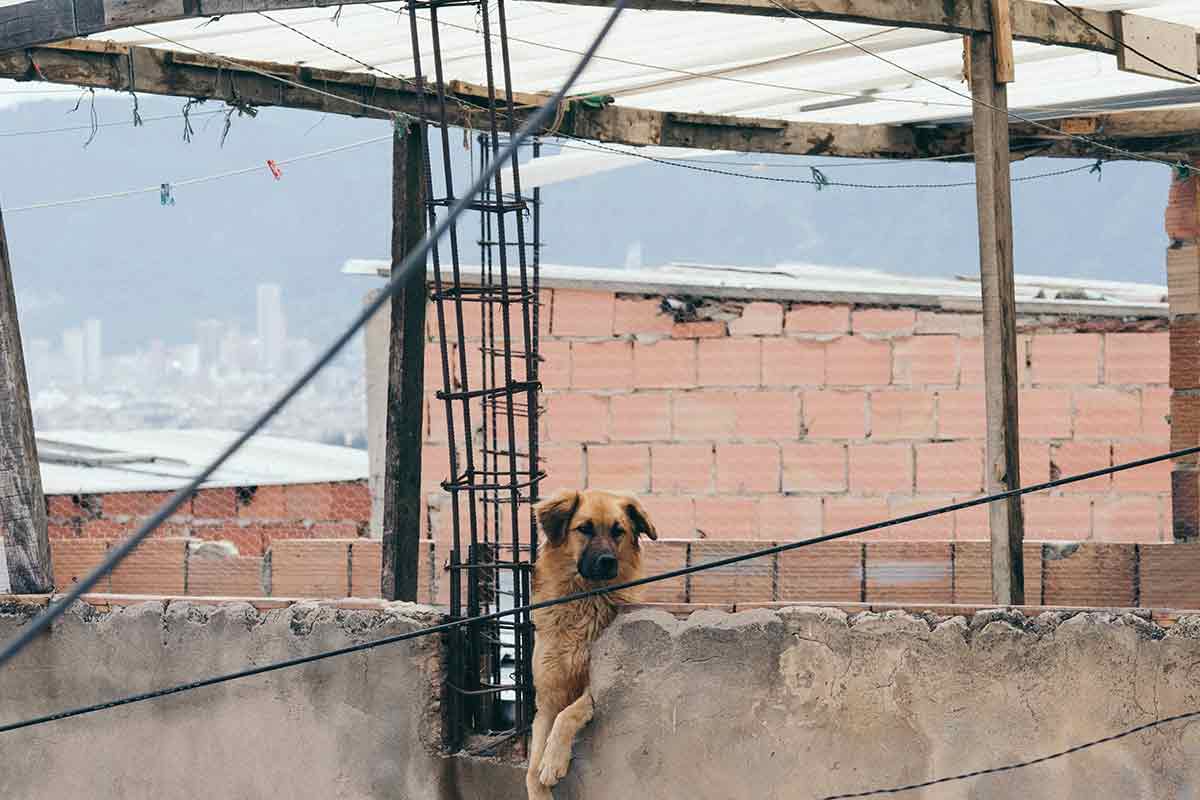 With the failed War on Drugs the US imposed on Latin America, and a mix of historical, political, economic and social factors at play, some countries in South America, as well as the regions within them, have different levels of safety.
Countries such as Uruguay and Paraguay are known to be two of the safest countries in South America. For example, taking data from Numbeo, Paraguay ranked as the 6th safest country in the western hemisphere.
According to Numbeo's data score, Paraguay has a crime index score of 48.97 out of 100 (with 0 being the safest). Compare this figure with Venezuela's crime score of 84.24 and you start to get a much more clear picture of the danger.
Some of the other safe South American countries to visit include:
Uruguay (51.22)
Chile (52.08)
Ecuador (54.41)
Year after year Ecuador makes the list of safest countries in South America. Cities such as Cuenca, a city in the southern Andes spring to mind, and are popular, but there are certain areas in Ecuador that must be avoided by a tourist.
South America tends to get its bad rap and unsafe reputation when it comes to travel destinations due to unrest in countries such as Colombia and Venezuela.
But also countries that often fly under the nose of travelers, are countries such as Guyana (68.74), Brazil (67.85), and Peru (66.61) should also be on the radar.
Most dangerous cities in South America
We have spoken about safety in South America to give a general feel of what to expect but there is much more to learn when it comes to specific countries.
Below, we'll delve one step closer and look at some specific cities in South America that are statistically dangerous in much more detail starting with:
Caracas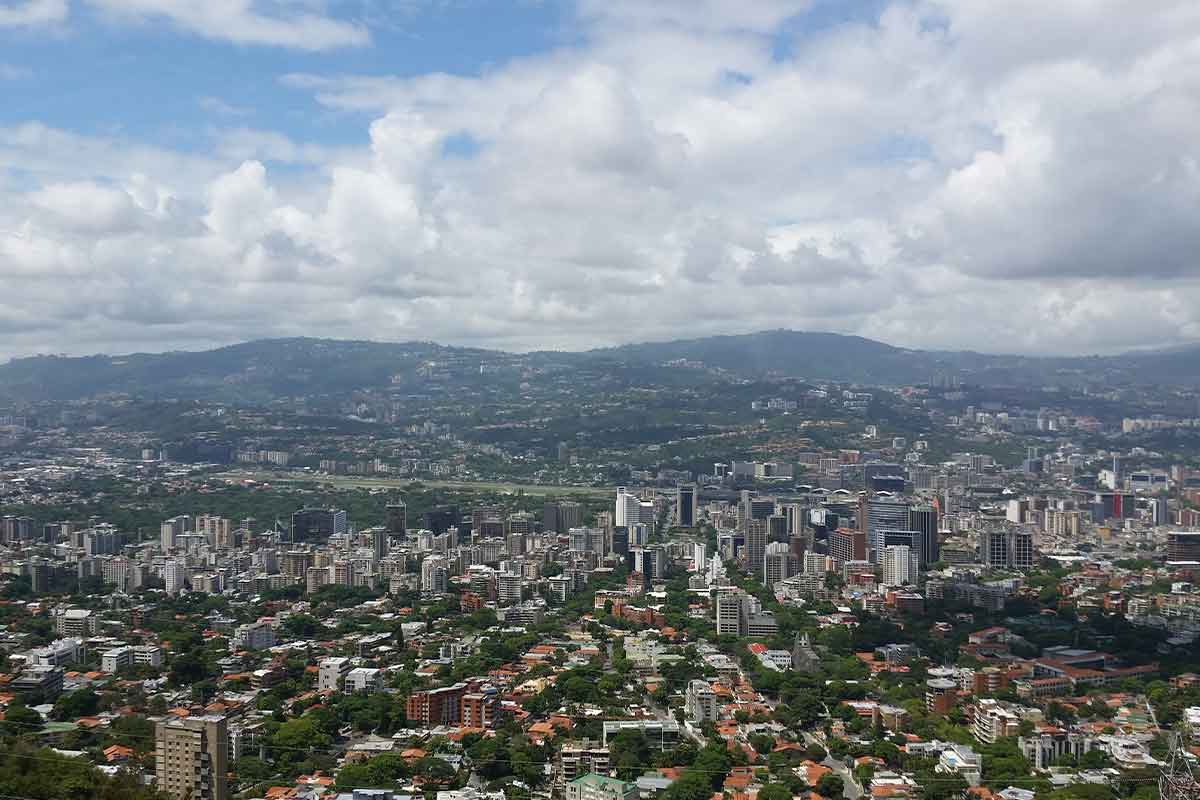 This city by far tops our list and wins the title of the most dangerous city in South America. Venezuela's capital is known for its dangerous neighborhoods, many of which are the home to a plethora of assaults, kidnappings and murders.
As with many of these no-go neighborhoods, they lie on the city's outskirts and are in many cases classed as cities in their own right. One of the many neighborhoods to avoid in Caracas is called Petare.
With the current political affairs and poor economical state of the country, these bad areas of the city have exuberated domestic violence and gang wars.
Since the state has fewer resources (as well as a neverending inflation rate) it has proven to be an unstoppable situation that people find themselves in, and many instead, decide to take the dire situation, as well as the law, into their own hands.
Despite this, there are some safe parts of Caracas such as Altamira and Chacao which are considered to be some of the more affluent areas of the capital.
Rio de Janeiro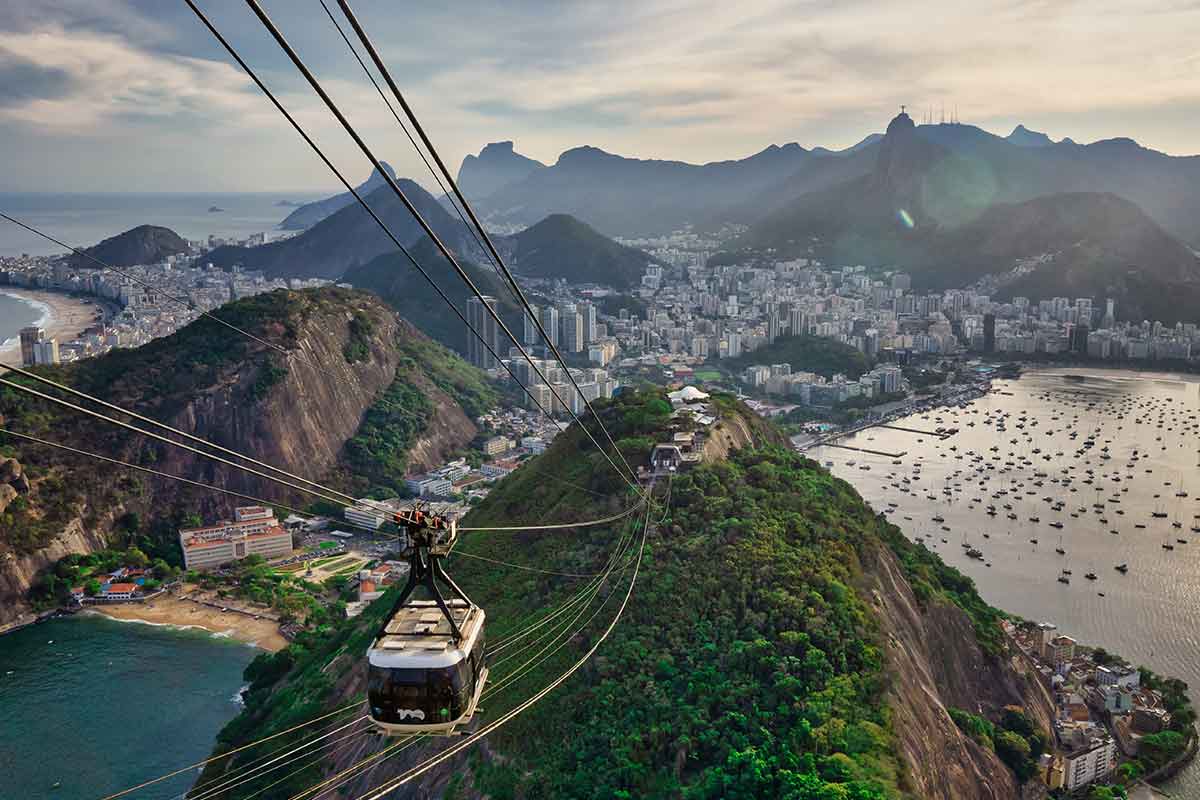 Now let's head over to Brazil. Another city that is on the radar of most travelers who travel to South America is Rio de Janeiro. One thing that makes this such a notoriously dangerous city in South America is the favelas on the outskirts.
It sounds unfair to say it in such a way but when you dig deeper into the city's neighborhood the majority of crimes happen in or around these shanty towns. In Rio de Janeiro there is a high rate of theft, assaults and murders.
Since many of the favelas sit like skyscrapers on the top of the city, tourists can visit trouble-free. Some of the safe areas in Rio de Janeiro include Ipanema and Botafogo. But you'll want to be careful at night and avoid walking alone.
Fortaleza
On arrival to this city located in the north of Brazil, it is hard to believe that this sunkissed city could be as dangerous as it is when it comes to statistics. Fortaleza is ranked as one of the most dangerous cities in Brazil for violent crime.
When it comes to murder statistics and kidnappings you can expect them to be more of a gang-related issue, but this does not hide the fact that these acts of crime are happening in the streets. Both petty and violent crimes such as street robbery are rife here, especially along the public beaches.
One of the safest areas in Fortaleza is Praia de Iracema which is a beach and a neighborhood but even walking around that area during the evening is risky as all it takes is one wrong turn and you could find yourself in a precarious situation.
Salvador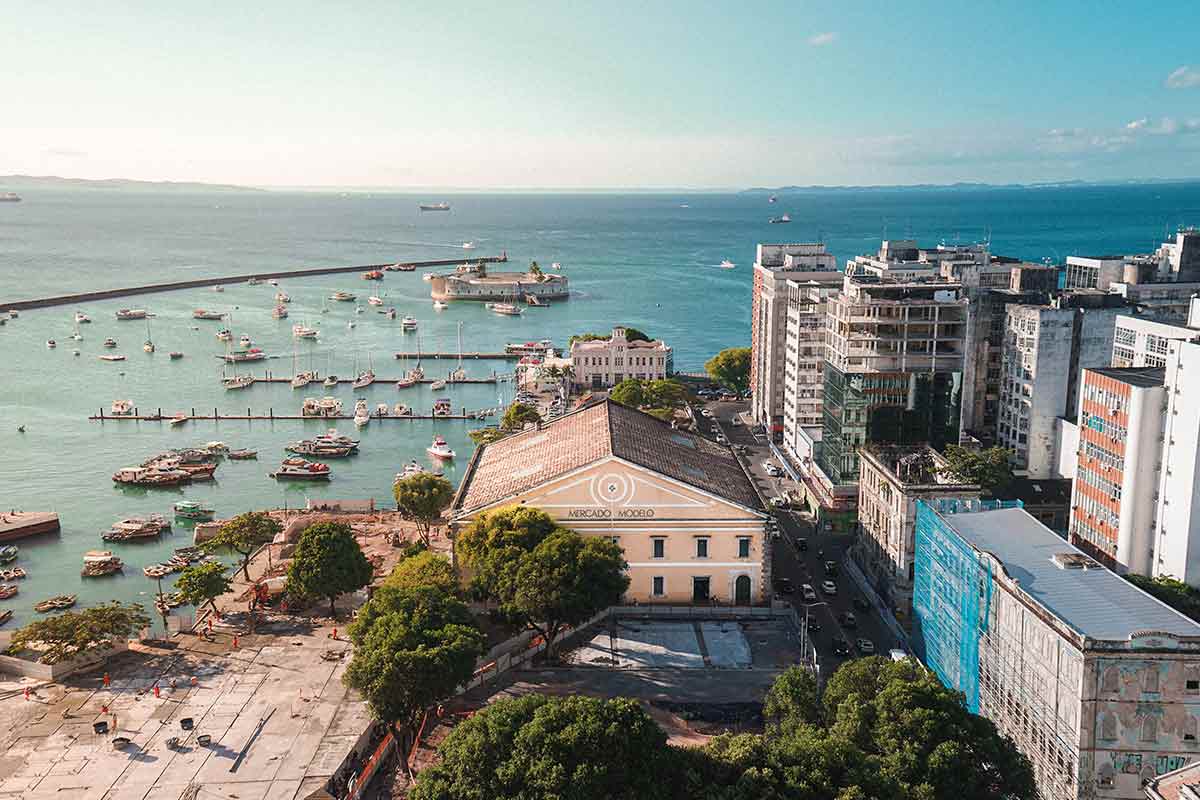 This is another city that is often touted as one of the most dangerous cities in South America and Brazil. Looking back at the crime history of this city you can start to see why, but things have certainly improved over recent years.
With everything from food, music and religion, most tourists looking to discover the Afro-Brazilan culture will visit this sizzling hot city and start in the Pelourinho area. Though Pelourinho is popular and on arrival tourists feel welcome, the risk of assault and/or street robbery is very high.
There are many other unsafe neighborhoods to avoid in Salvador de Bahia too, such as Mata Escura, Palestina as well as Baixa do Tubo. If arriving at the city's bus terminal having a final destination is imperative for personal safety.
Guayaquil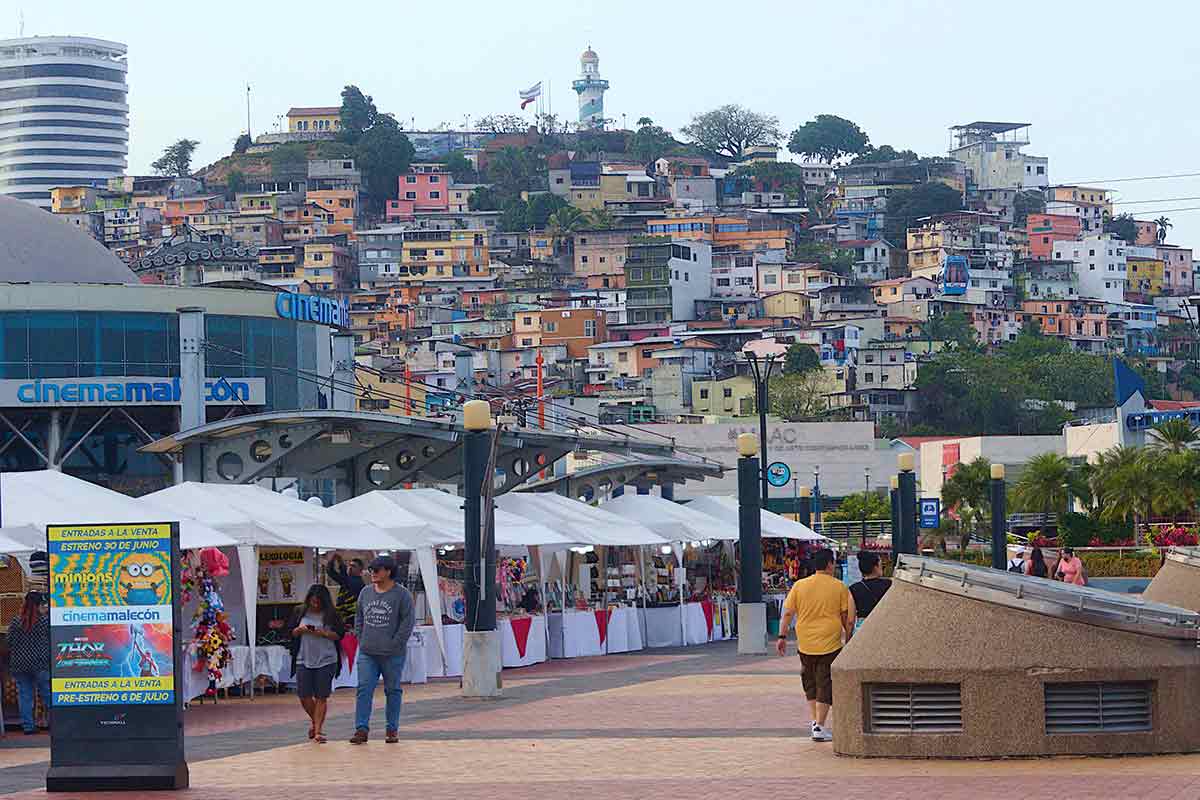 Ecuador often makes many lists of the safest places in South America to visit, but Guayaquil is usually left out. That is because it is classed as the most unsafe city in South America's Pacific equal to the likes of Buenaventura in Colombia.
But Guayaquil is Ecuador's third largest and most populous city so the crime rate is tenfold. The murder rate in Guayaquil has been increasing over recent years. Also, the advent of territorial gang wars and drug traffickers has made this city to be one that is best avoided, especially without a real reason for visiting.
It is true that the Malecón 2000 which is a tourist attraction in the center of Guayaquil is safe during the day, but it is not the kind of place you want to be after dark, even more so if you are not out with a group of trusted people.
Cali
Located in the south of Colombia and known for its salsa event during Christmas, Cali is a city not to be underestimated when it comes to violence.
Noted as one of the most dangerous cities in South America just stepping foot on the ground in this city you can start to see why. There are stories you hear about the stronghold the local drug cartels have and the associated violence.
Here you see things that indicate there are problems with crime. Murders and express kidnapping are a daily occurrence, but as a tourist, you are most likey to encounter one of the street robbers or be assaulted by a homeless addict. Areas to avoid in Cali, Colombia include Siloé as well as the district of Aguablanca.
Bogota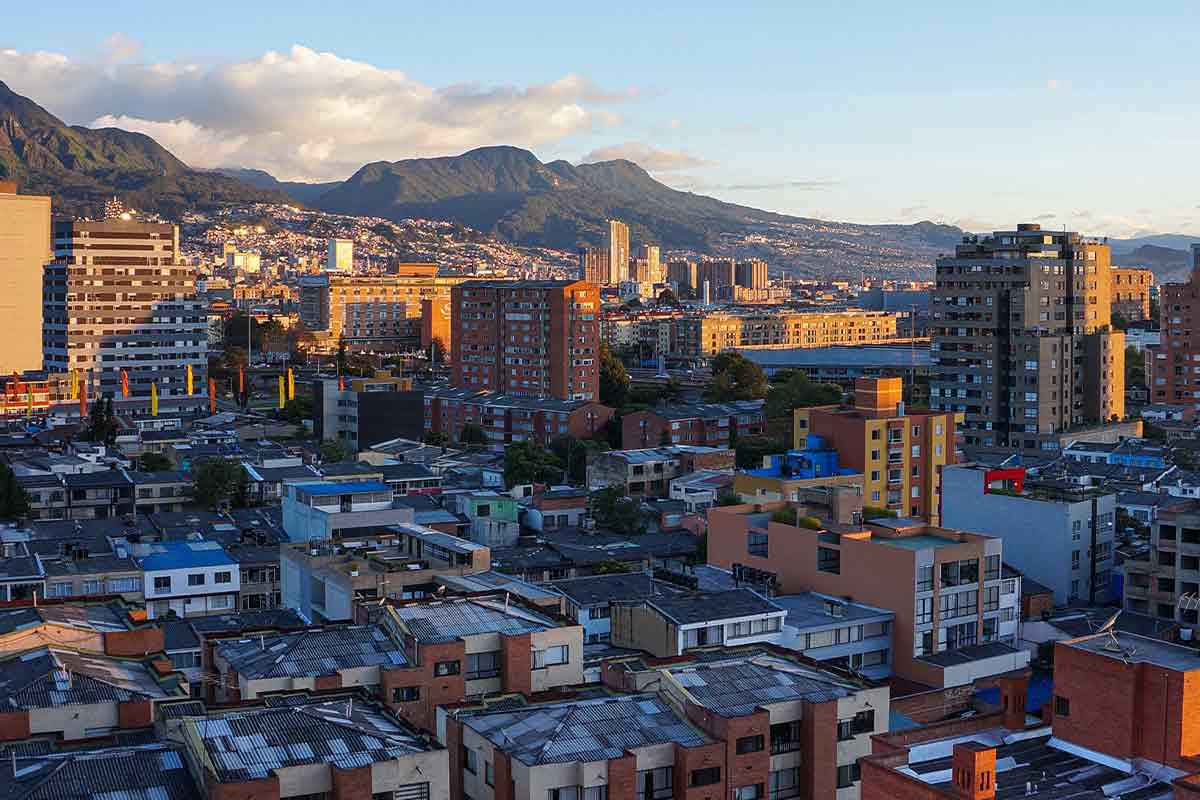 As the capital of Colombia and with a population of over 7 million people, this city is known as one of the most dangerous South American cities that you could visit.
In some areas such as La Candelaria, you feel safe and welcome walking around as a tourist, but it gets seedy quite quickly as soon as you exit this zone. Street robberies are a notorious issue in this city, especially on public transport.
The TransMilenio (the main bus system,) is pretty much a no-go as it is overcrowded during the daytime. Taxis are the best way to navigate the city.
There are neighborhoods such as Chapinero Alto which is known as an upmarket area with shopping malls, then you have Suba and Santa Fe which are no-go areas. Many visitors like Usaquén which is known for its flea market.
Safety tips for South Americaa
We suggest following some of these safety tips on your travels in South America.
No matter what city you're in, always aim to focus your trip in the main tourist areas around "El Centro" and known landmarks that are within close distance of the tourist areas.
When out at night and enjoying the clubbing scene here, always keep an eye on your drink and don't accept free drinks or shots from strangers.
Aim to keep your personal belongings close and conceal expensive items when out in public places and always lock them away in your hotel room.
Pick up some basic Spanish lingo from this Spanish book so you're able to greet the locals or get help with directions when you get lost.
Most dangerous cities in South America
Whether you are just curious to know about some dangerous places in South America, or you are traveling to the continent and want to know where to avoid, this guide should give you clarity.
Of course, each one of these South American cities has its safe areas or neighborhoods that cater to visitors, but in many cases what lies outside of these zones can be a world apart.
When visiting South American cities it is best to know the worse of what can happen so you can take the right precautions, because from there you can start to learn the most intricate details of what you can and can't do to stay safe.
This guide has looked at 7 of the most dangerous cities in South America. We've included some statistics to give some context to the danger leaves.
If you happen to be traveling over to the continent soon, see our South America itinerary that will give you a better idea of exactly where to go while here.
---
Dear responsible traveler: This post may contain affiliate links, which means, if you click through and make a purchase, book a tour or a hotel, we may earn a small commission. This is at no additional cost to you. Your support means a lot and helps us to maintain the quality of this site.