Let's take a look below at famous things London is known for.
London, the capital of Britain, is considered one of the world's best cities.
Think rich history and culture, natural and vibrant scenery, cosmopolitan excitement, and a wide array of museums, pubs, restaurants, and more,
It is no secret that London is one of the most popular city destinations in Europe that many people enjoy visiting the most.
What is London Known For?
If you are traveling to England for the first time know that this city is famous for its politics, royalty, architecture, science, arts, and more.
London has a lot of character and it's famous for many different things that are unique to the city, such as Big Ben, black cabs, a wide variety of parks, historical landmarks, and more.
Below, we will explore some of the most famous things in London!
London Underground
The London Underground, also known as "the Tube", is one of the best ways to travel in central London. It's a rail network with 11 lines and it's divided into 9 zones.
London Underground public transport is well known and it's not difficult to learn how to navigate it and take full advantage of it while you're in London. If you want to feel safe in London as you navigate the city, the Underground network can help you in many ways.
Cockneys
Cockneys are the people born in the East End of London, more specifically within earshot of the Bow Bells.
They are a particular type of Londoner and they have a distinct dialect that's mostly used by the working and lower-middle classes, which is why they stand out and have become one of the things London is known for.
Big Ben
Big Ben is one of the most famous things in London and it's one of the most recognizable landmarks in the country. The building itself is called Elizabeth Tower and it dates back to 1843.
It's located right next to the Houses of Parliament, which is one of the things to see in London, and it's a great experience to stop by and admire the architecture.
Red Phone Boxes
The Red Phone Boxes are one of the most iconic things London is known for and they are a big part of the city's identity.
They were designed by Sir Giles Gilbert Scott and it has become a recognizable symbol of Britain, not just London.
Though they have become useless in the era of smartphones, they continue to be important in British culture and they are being repurposed as mini lending libraries and shops so they are still a novelty.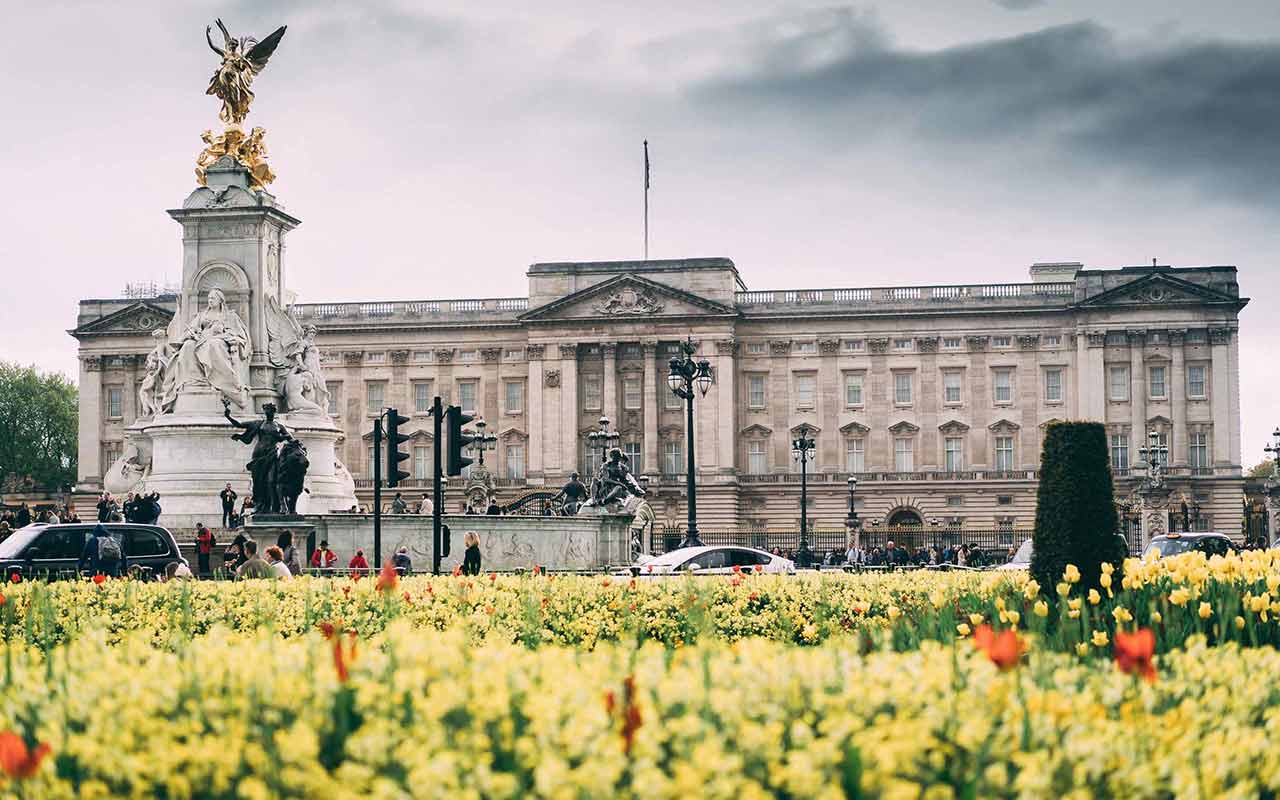 Buckingham Palace
The UK is one of the few countries in the world that still has a royal family, so Buckingham Palace is very well known and it's one of the most popular must sees in London.
People from all over the world visit the palace and it's of great architectural and historical interest, no matter what you may think of the monarchy.
Harrods
Harrods is one of the most famous establishments in London and it has become a globally recognized brand. At this point, Harrods is a lot more than a department store, it's part of London's history.
It has been around since the 1800s and it's known for its amazing architecture, food courts, and an exclusive selection of luxury goods.
Parks
Just like in cities such as New York, one of the things London is known for is the wide variety of parks and they are all over the city. It is a green city after all, to the point that it falls under the UN's definition of a forest.
Many parks in London are worth a visit, such as St. James's Park, Hyde Park, Green Park, Richmond Park, Holland Park, and so much more.
Black Cabs
Black cabs are iconic and they are one of the things London is known for. This is another symbol and you will see them all over the city at all hours of the day.
They are a reliable means of transportation and you should definitely use them at least once to have a more authentic experience in London.
Tea Culture
Tea culture is very strong in London and it has been that way since the 1600s, which is when tea was first introduced to the city.
You'll find that 'Tea time' takes place from 3 to 5 pm, where people enjoy a good "cuppa".
This is a social activity where coworkers and friends sit down to chat, not to mention it also provides a much-needed break in the middle of a busy day.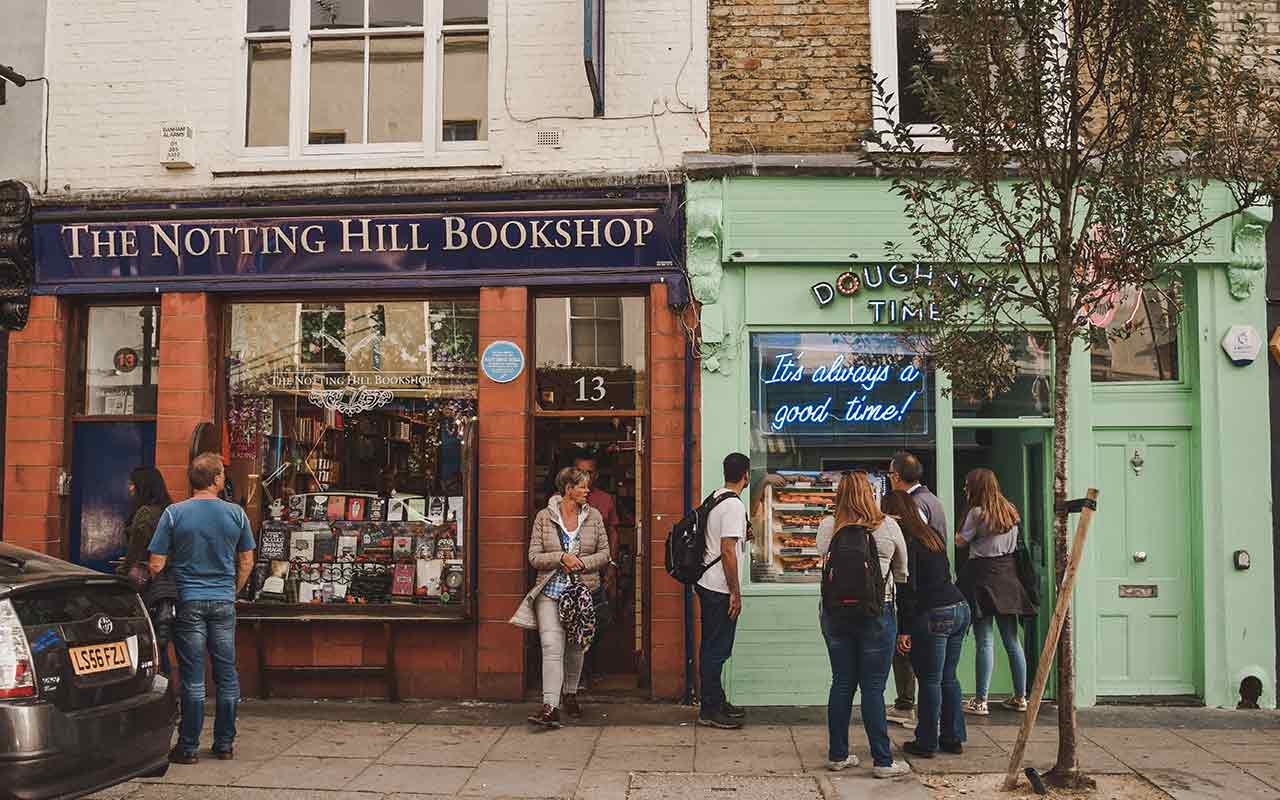 Notting Hill
Notting Hill is another of the famous things in London and it's one of the most affluent neighborhoods in the city.
It's internationally known thanks to the Richard Curtis filmography and it's known as a quirky part of the city, so it's one of the places in London you must see. They also have an annual carnival, which is one of the most popular events in the city.
The Savoy
One of the things London is known for is luxury, so you'll find many Michelin star restaurants, designer boutiques, and exclusive hotels.
Speaking of which, The Savoy is one of the most popular hotels in the city and it has been around for 130 years. Located at the heart of the city, it will be worth every penny and it will provide a truly exquisite experience.
Borough Market
The Borough Market is one of the most popular markets in London and you simply can't miss it. It's one of the must-sees in London for good reason, as it allows you to see all the fresh and local produce.
Not only is this a great place to pick up some English gifts for your friends and family. There are also many street food stalls.
Here you can get adventurous and try many different things. Overall, it's such a vibrant, exciting place to walk through. It is definitely worth a visit!
What is London Known For?
Many famous things in London are worth talking about and they will add a ton of value to your experience in the city.
This list is just the beginning and we encourage you to dive deep into London's culture so you can discover all the wonderful things that make it stand out.
It's one of the best tourist destinations you can choose and you will enjoy exploring everything it has to offer!
Will you be traveling to the United Kingdom soon by any chance? Be sure to see these books about England before you go.
---
This post contains affiliate links, meaning, if you click through and make a purchase or sign up for a program, we may earn a commission. This is at no additional cost to you.