Let's take a look below at famous things France is known for.
So many things come to mind when you think of France, it's no wonder it's one of the most popular destinations on people's bucket lists.
Some of the things France is known for include wine, fashion, glamorous cities, incredible architecture, rich history, picturesque villages, and magical places.
Tourist destinations are abundant in France, including Paris, Cannes, Marseille, Lyin, Bourdeaux, and so much more, not to mention the country shares its border with 8 different countries.
What is France Known For?
When you visit, you can't miss all the great French things there are to enjoy. This list will serve as a guide so you don't miss a single thing.
Paris
You know what they say… Paris is always a good idea. This is one of the most romantic cities in the world and that reputation is well-earned.
You can visit Paris a million times and still have things to do or see. This is a cultural city with a lot to offer, so you can walk around and visit the many landmarks and iconic spots from books and movies.
Baguette
Baguettes are truly addictive and you can't say you've been to France if you haven't tasted this amazing French bread.
It's one of the most famous things in France and though it's simple, it will change your life. A well-baked baguette will sing and it's nothing like the supermarket baguette you may be used to. It's not an iconic food for nothing!
Fashion
Fashion is one of the main things France is known for because it has had an incredible influence on the industry. Paris is one of the fashion capitals of the world and many iconic fashion events take place there.
Many designer labels come from France, including Chanel, Yves Saint Laurent, Dios, Louis Vuitton, Givenchy, and so many more. There's no doubt France is one of the world's greatest fashion hubs, so if this is a personal interest for you, you'll be blown away.
Eiffel Tower
When you think of France, one of the first things that come to mind is the Eiffel Tower. It's the symbol of the country and it's an iconic construction that's one of the most popular must sees in France. It's an amazing sight to see and it will take your breath away, no doubt about that.
Cannes Film Festival
The Cannes Film Festival is one of the most prestigious events in the industry and it takes place every year.
It's invitation-only and celebrities from all over the world are invited to preview new films of many different genres.
It's one of the many things France is known for and it's one of the three biggest film festivals in Europe, along with the Venice Film Festival and the Berlin International Film Festival.
Macarons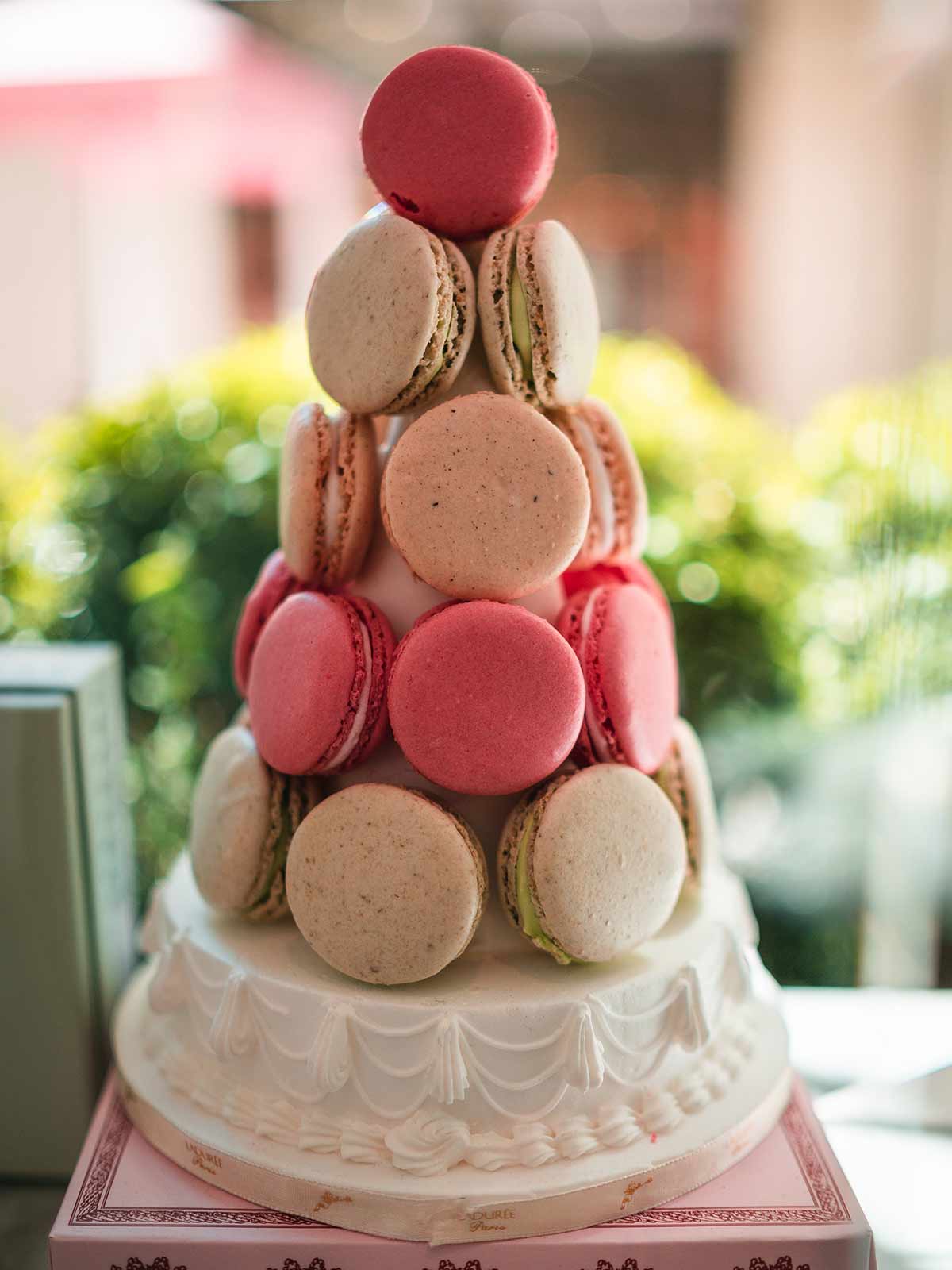 Macarons are one of the most popular French desserts. We all know them and have eaten them at some point or another. However, nothing compares to French macarons.
So, while in France, don't hesitate to eat a few. These little meringue and buttercream sandwiches are not difficult to find in cafes and patisseries all over the country, but the most well-known are from Laduree and Pierre Herme, in Paris.
Champagne
Champagne is another one of the most famous things in France. It's iconic, luxurious, and truly delicious. We reserve this drink for special occasions and Dom Pérignon is easily the most well-known name in the industry. While in France, make sure to drink champagne at least once!
Tour de France
The Tour de France is the most important cycling tournament in the world and the event takes place every year.
It's a summer event and it's a race where the best cyclers in the world compete for 23 days, where they travel through 3,500 kilometers of French land.
People gather in key spots to watch cyclers go and it's one of the most iconic events in the country.
Cheese
French cheeses are known around the world for their deliciousness and incredible variety. There are so many kinds of French cheeses, a lifetime is not enough to try them all.
The best-known kinds are Brie, Camembert, Roquefort, Reblochon, and Comté, so make sure to try them with a lovely baguette while you're in France.
Claude Monet
Many artists have come out of France, but Claude Monet is the greatest of them. He founded the Impressionism movement and he painted some of the most well-known pieces of art in the world.
His paintings are moving, beautiful, and inspiring. If you want to see his Water Lillies, you can visit the Musée de l'Orangerie while you're in Paris.
Wine
We can't speak of France without speaking of wine, can we? The country is one of the top two wine producers on earth. The other one is Italy.
The incredible vineyards in the French countryside are a huge part of the culture and the three main wine regions are Champagne, Bordeaux, and Burgundy, which you can visit to take a deep dive into French wine culture.
The Alps
Last but not least, France is famous for having two parts of The Alps, namely Auvergne-Rhône-Alpes and Provence-Alpes-Côte D'Azur.
The region is known for luxurious ski resorts, so skiing and snowboarding are popular activities.
Hikers, mountaineers, and bikers can also have an unforgettable time during the summer exploring nature and taking in the fresh air.
What is France Known For?
France is the country of love, romance, and passion, good wine, and beauty. The list we provided are only a few of the things France is known for but don't doubt for a second that there's a lot more to discover.
Take advantage of your time in the country and make sure your itinerary allows you to enjoy the best French things the country has to offer.
There are so many incredible places to visit, so it can be difficult to narrow it down. Whatever you do, don't pass on the things that will make your experience truly French and worthwhile.
---
This post contains affiliate links, meaning, if you click through and make a purchase or sign up for a program, we may earn a commission. This is at no additional cost to you.