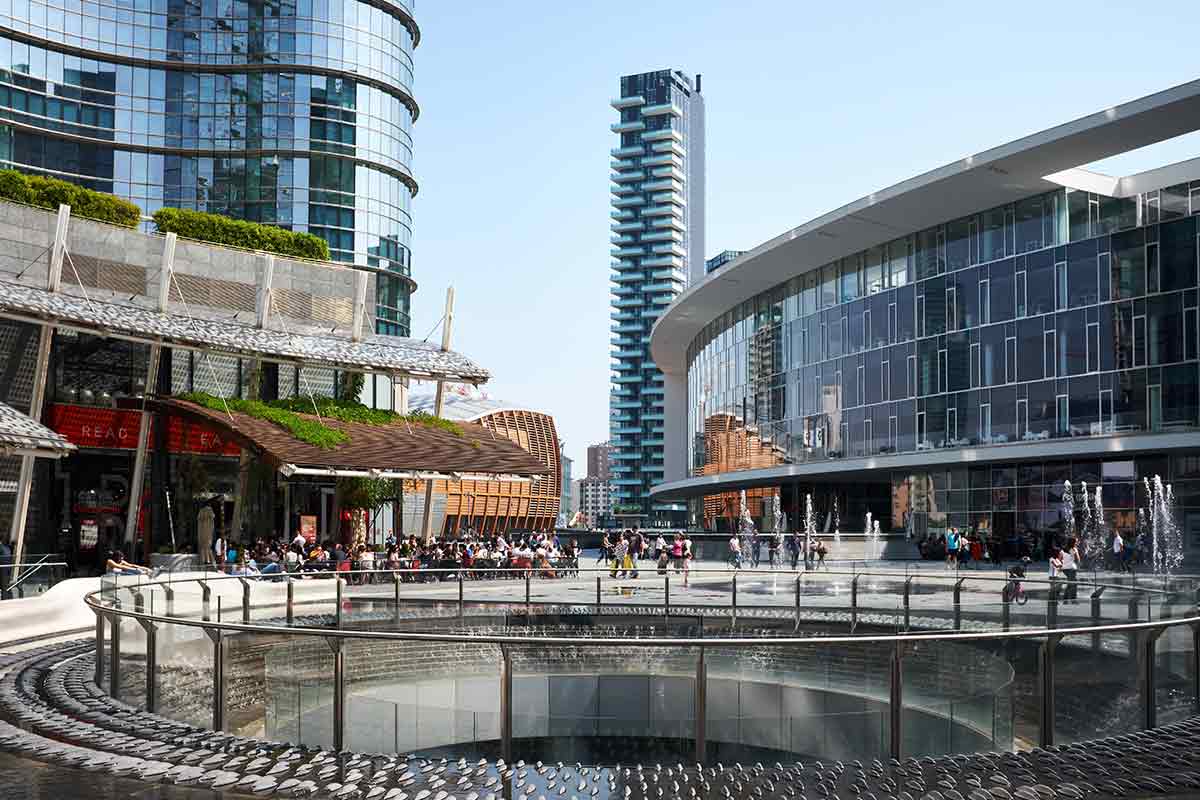 Are you currently planning to travel from Venice to Milan?
Milan is considered the Italian fashion and shopping capital.
Here you can find the best boutique shops of Italian clothing brands like Prada, Dolce & Gabbana, Versace and many more! But Milan is not just that.
Milan is a city with an outstanding historical and architectural heritage and its symbol is the Duomo di Milano, one of the largest cathedrals in Italy.
Venice to Milan
In this guide, we are going to show you how to travel from Venice to Milan so you can learn all that the economic heart of Italy has to offer.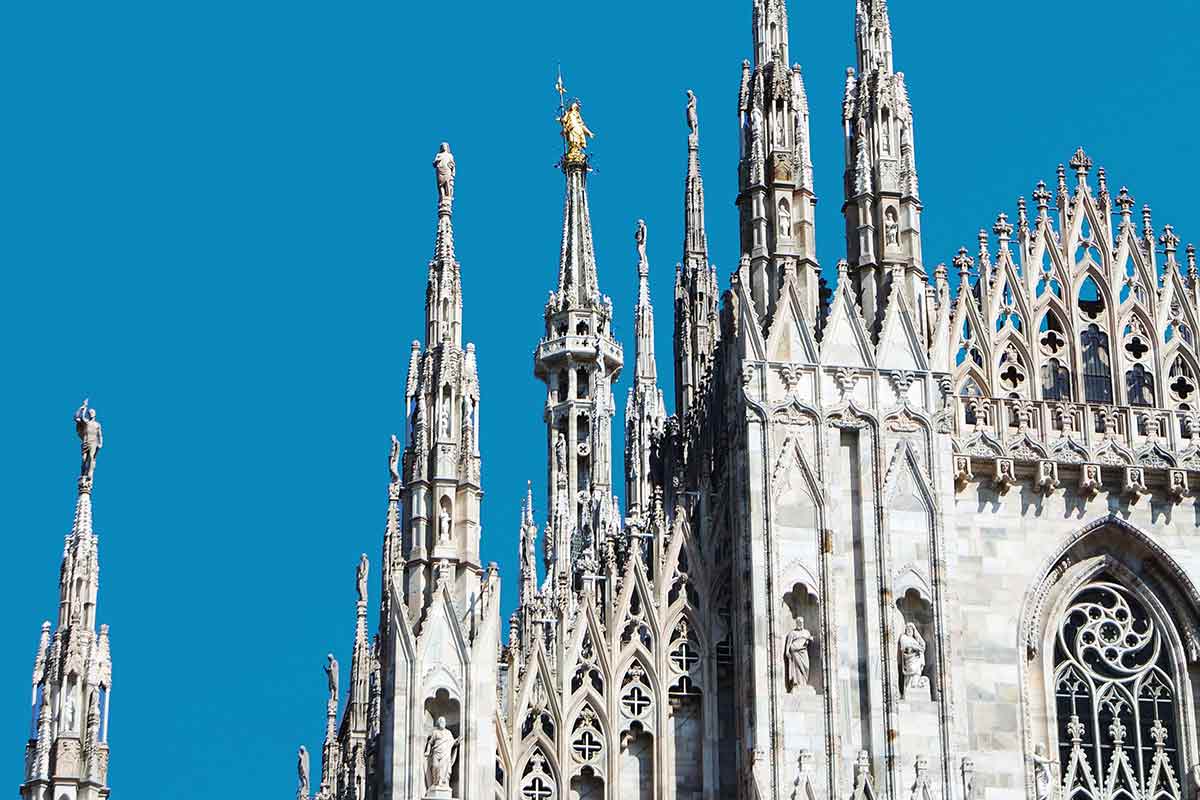 The city of Milan is known for magnificent places to see such as the Sforzesco Castle and the numerous museums like the beautiful Brera Gallery.
In fact, the alluring city of Milan makes the perfect weekend getaway in the spirit of aperitivos, good food, art and shopping.
So, if you're currently in Venice and looking to explore more of the north side of the Bel Paese, then keep reading to learn how to get from Venice to Milan.
Is Milan worth visiting?
There are many reasons why you should visit Milan, but let's see at least three of them that will certainly convince leaving for a day or two the city of water.
Milan's historical center is a unique and popular destination with many things to see and do. Starting from the majestic Milan Cathedral, moving to the Galleria Vittorio Emanuele II and Piazza della Scala, these are just some of the unmissable landmarks to include in your itinerary. If you like the idea of go luxury shopping then you should extend the walk to the Fashion District. If you still want to go shopping but with a limited budget, check out Corso Buenos Aires. Near Porta Venezia, you can also stroll around the public Indro Montanelli Gardens, the oldest park of Milan and visit Villa Reale, a wonderful Italian villa in Neoclassical style.
Milan is full of museums, art galleries and temporary exhibitions attracting visitors from all over Italy and Europe. At the Palazzo Reale, international art exhibitions are periodically set up. In the city center, you can't skip a visit to the Museo del Novecento, dedicated to the art of the 20th century and then move to the Brera district to visit the Pinacoteca.
Milan is well-connected to many Italian and international cities. In fact, in Milan, there are 3 airports: Milan Malpensa, Milan Linate and Bergamo Orio al Serio. The first two airports serve domestic and international flights and the Bergamo airport is a base for some low-cost airlines like Ryanair. Here there's also one of the main railway stations in Italy called Milano Centrale connecting the city to other major Italian destinations.
Milan is a city you should definitely visit if you're currently in Italy.
It's also worth knowing that there are many ways to get from Venice to Milan, two of the greatest cities to discover around this part of the country.
How far is Milan from Venice?
Milan is 265 kilometers away from Venice and it can take almost 3 hours drive to get from one city to the other.
There are different ways you can get from Venice to Milan. The options are by high-speed or regional trains, by car, taking the A4 motorway or by bus.
The ideal option would be by train as there are daily trains, both in the morning and in the afternoon connecting Venice to Milan and vice versa.
By driving independently or hiring a car if you are on vacation, you'll have more flexibility and the option to stop wherever you want along the way.
Let's look closer at all the options to help you understand the right one for you.
How to get from Venice to Milan
Choosing the best way to get from Venice to Milan is up to your style of travel, budget and available time. Here's a list of all the possible options you have.
Train from Venice to Milan
If you like the idea of getting a train from Venice to Milan, then the two railway stations to leave and arrive at are Venezia Santa Lucia and Milano Centrale.
There are different trains you can get, so let's look at each option: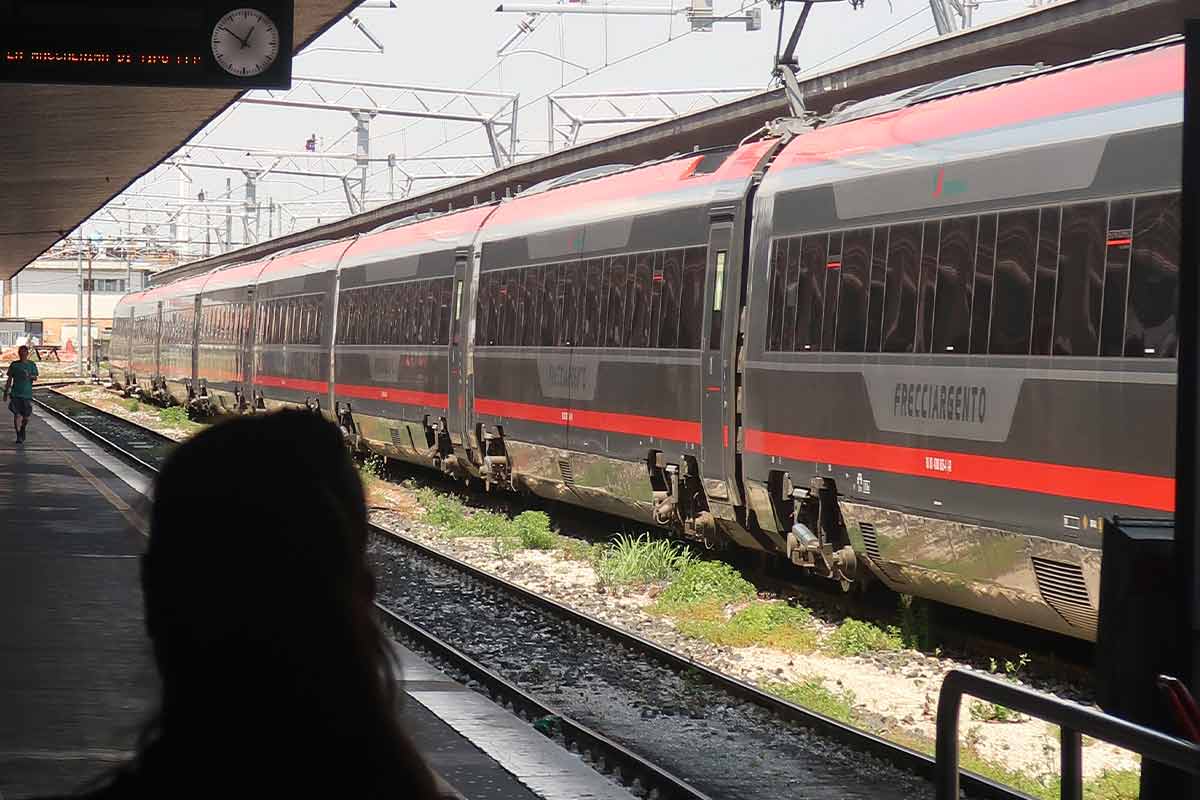 Fast option: the quickest way to arrive in Milan from the lagoon city is by Freccia Argento train. This is a direct high-speed train that will take 2 hours and 27 minutes to connect the two cities. There are many of these trains leaving every single day from Venice's station. The ticket price can change at any time and it will be around 25 euros one way if not more.
Alternative fast option: another quick way to get to Milan is by EuroCity train. There are currently only two trains every day and they will take 2 hours and 37 minutes. The ticket price is around 30 euros one way.
Cheapest option: if you want to save at least 10 euros on your train journey then you should take into consideration getting regional trains. This option includes a train change in Verona Porta Nuova to a Trenord train (Lombardy's region train service). It will take 3 hours and 25 minutes to get from Venice to Milan and the ticket price is around 20 euros one way.
Practical info: you can find some train ticket deals when booking online or at the ticket office called either 'super economy' or 'promo estate frecce'. The last one, only available during the summer period. Don't forget to check Italo website where you can find cheaper ticket prices.
Driving from Venice to Milan
If you prefer having complete flexibility and stopping any time you want, then hiring a car is a good option too but not as cheap as the train one.
It's quite easy to arrive to Milan and it can take 3 hours to get there, and that depends on the traffic conditions. We recommend renting a car equipped with a sat nav or alternatively, use the one on your phone.
If you want to get from Venice to Milan by car then you'll have to get to the Tangenziale of Mestre from Via della Libertà, then take A4 motorway for 115 kilometres and A35 towards Milano/Aeroporto Linate to Via Circonvallazione Idroscalo/SP15b in Novegro-Tregarezzo.
Finally, take Viale Enrico Forlanini, Viale Corsica and Corso Ventidue Marzo to Via Silvio Pellico in Milano. Remember to take into account the cost of the motorway tolls, you can use the Autostrade.it to website calculate the costs.
Bus from Venice to Milan
If you're a solo traveler or traveling on a budget, you can get from Venice to Milan by bus. This is the cheapest option but also the one that will take longer.
Two coach companies you can rely on for this service are Flixbus and Itabus.
Flixbus coaches leave from Venice Tronchetto car parking or Venice Mestre railway station. Buses leave both in the morning and in the afternoon.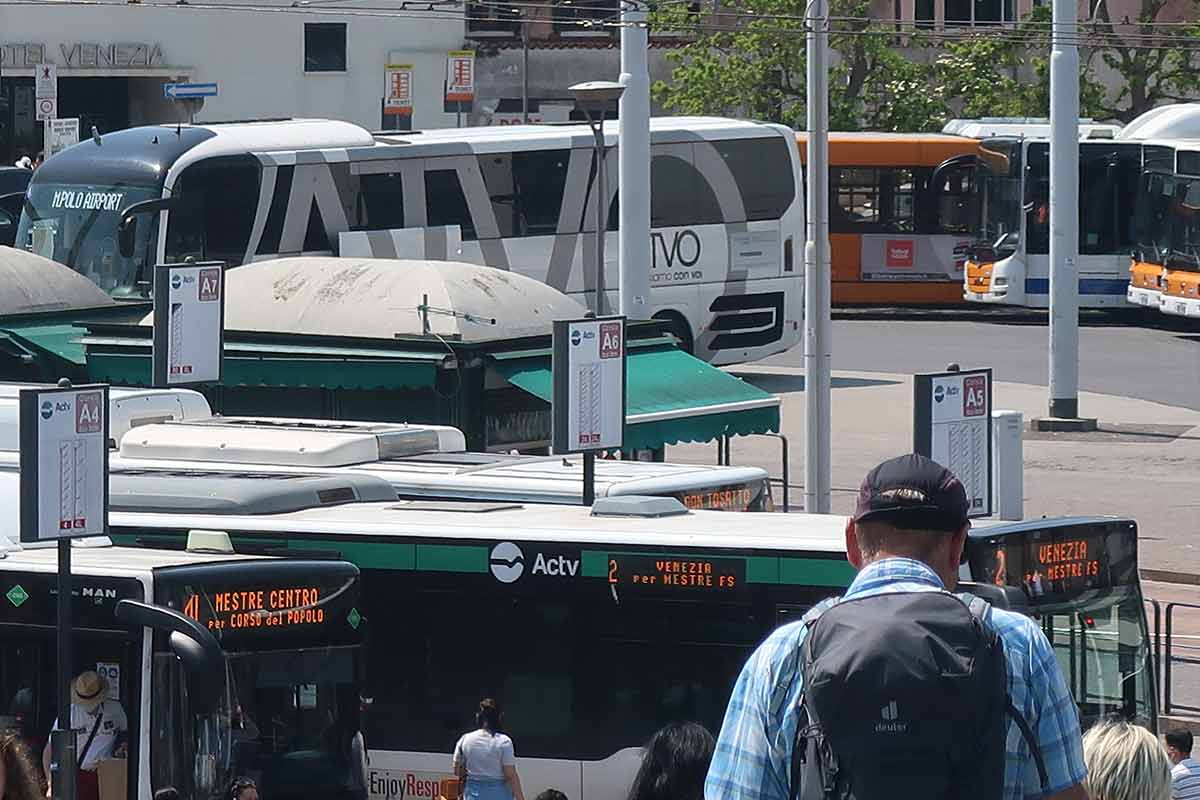 We recommend getting the direct bus instead of the one that involves a transfer as it will take longer to get to Milan.
It will take maximum 4 hours and 10 minutes if leaving from Tronchetto, and 3 hours and 55 minutes if departing from Venice Mestre station.
There are some faster coaches too, so keep en eye on the website for the best option. Your arrival point in Milan can be Cormano – Cusano Milanino West or Lampugnano. The cheapest one-way ticket you can find is around 10 euros.
If traveling with Itabus, there are fewer options than Flixbus with 3 coaches leaving every day. The cost is slightly less than 10 euros and the trip is more or less as long as the Flixbus one. The arrival point is Lampugnano.
Getting from Venice to Milan
As you can see there are different options to get from Venice to Milan.
If traveling by train or by car, Milan can also be a great day trip you can arrange from the city of bridges and canals.
We suggest spending at least 2 days in Milan to be able to explore its streets and piazzas and enjoy the best food, aperitivos and cocktails in the world!
Before you embark on this journey, be sure to read some of our epic sustainable travel tips to ensure that your visit has a positive impact.
---
Dear responsible traveler: This post may contain affiliate links, which means, if you click through and make a purchase, book a tour or a hotel, we may earn a small commission. This is at no additional cost to you. Your support means a lot and helps us to maintain the quality of this site.