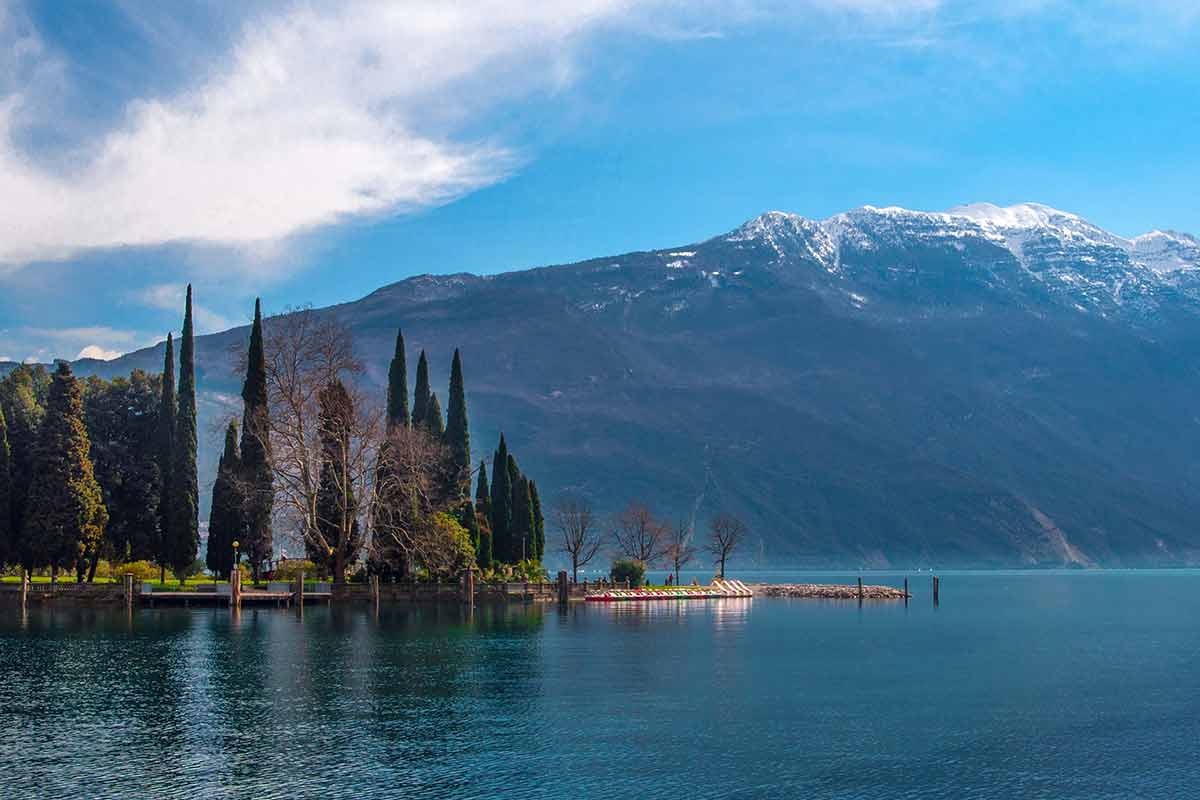 Are you looking for the best way to get from Venice to Lake Garda?
Lake Garda is situated in northern Italy and is spread across three different regions: Veneto, Lombardy, and Trentino Alto-Adige.
The lake extends for 158 kilometers and is not only the largest lake in the country, but it is also home to a wealth of historical landmarks, medieval villages, and even some of Europe's most famous amusement parks.
Lake Garda not only makes the perfect day trip from Venice but is also an ideal location for a tranquil getaway away from the hustle and bustle of the city.
Venice to Lake Garda
Whether you are in the process of planning a trip to Italy or you've arrived in Italy already and looking for the best way to get from Venice to Lake Garda, keep reading below as you'll find the info you need to be able to do this trip with ease.
Is Lake Garda worth visiting?
Depending on how many days in Venice you have, you many want to do one or two spontaneous day trips. However, with so many options which do you choose?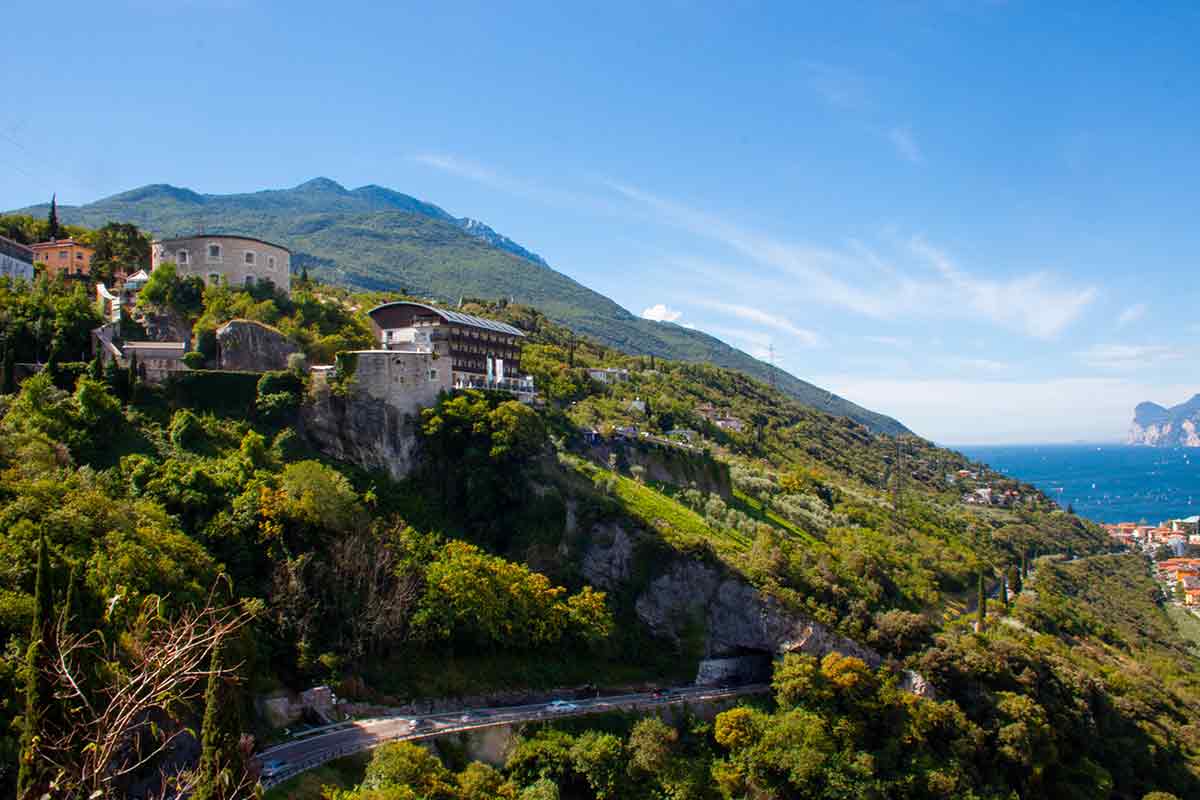 The question that may have already crossed your mind before starting to plan your day trip to Lake Garda from Venice is whether it's worth your time or not.
Below we'll list 3 of our best reasons to visit ​Lake Garda:
Arriving to Lake Garda you'll notice that the lake is much more than water. Here you'll find a varied landscape that encompasses everything from green hills, huge mountains, and small beaches to crystal clear waters.
If outdoor activities in nature are something you're after Lake Garda has everything from Windsurfing to Jet-skiing and sailing for you to take part in.
The Mediterranean climate that surrounds this part of Northern Italy makes the latter part of the year a pleasant time to visit this area.
Now you have more info on what you can expect from Lake Garda, we hope the deal is now sealed in your mind and you're ready to continue planning your trip.
How far is Lake Garda from Venice?
The distance when traveling from Venice to Lake Garda is around 79 miles (127 kilometers) and the first town that you'll reach is Peschiera del Garda.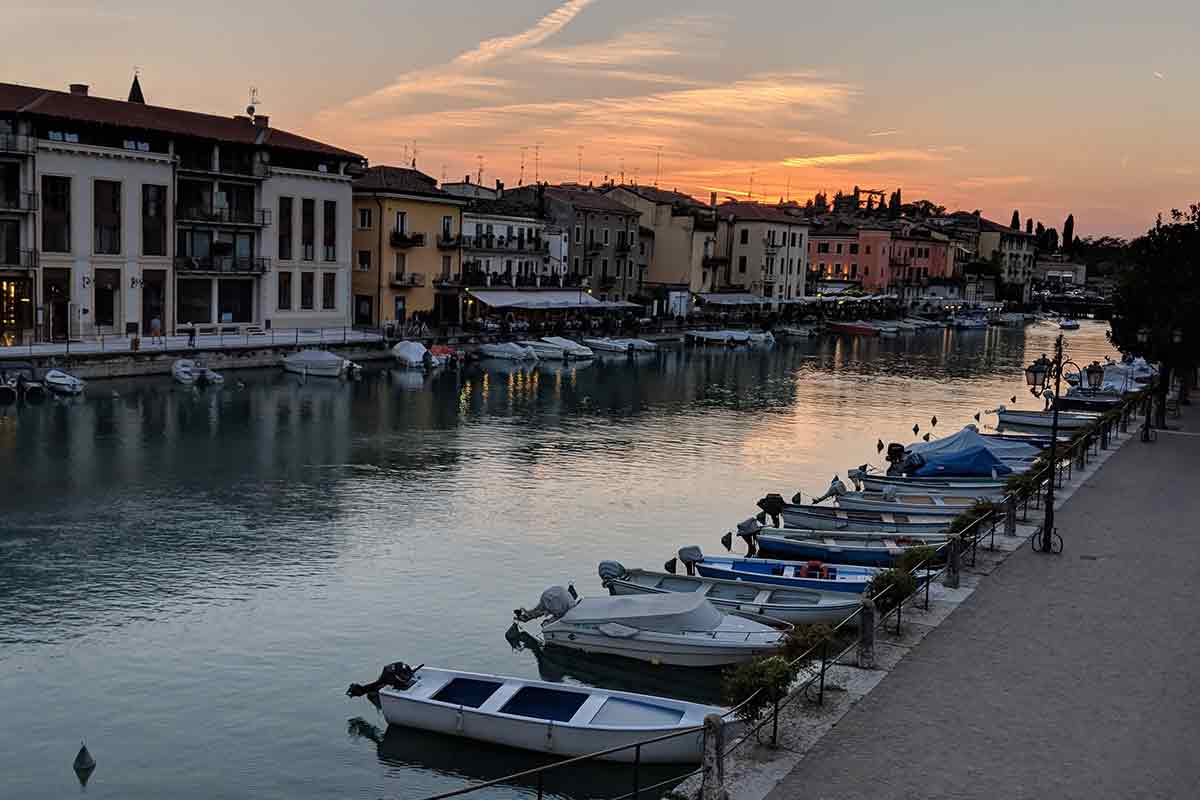 The journey takes around 1.5 hours and there are various transportation options such as traveling by train or car.
If you are visiting Lake Garda during the summer we suggest you book your tickets well in advance to avoid disappointment and to get discounted tickets.
Many visitors to this region choose to rent a car which is a great idea if traveling as a group or when you want to visit other small towns near Lake Garda.
If you're already in Italy and have not yet made it to Venice, or Lake Garda will be the highlight of your next trip you could consider flying to Verona Airport and traveling to the lake from there.
When spending more than a day in Lake Garda we recommended you check out Hotel Bell'arrivo, which is locked right in the center of Peschiera del Garda and features some of the most desirable lake views you could ever imagine.
How to get from Venice to Lake Garda
Below we'll cover the specific transport options for getting to Lake Garda from Venice in more detail so you can work out exactly which one works best for you.
Venice to Lake Garda by Train
As mentioned earlier getting the train is a popular option and probably the most suit for travelers who are looking to sit back and relax along the way.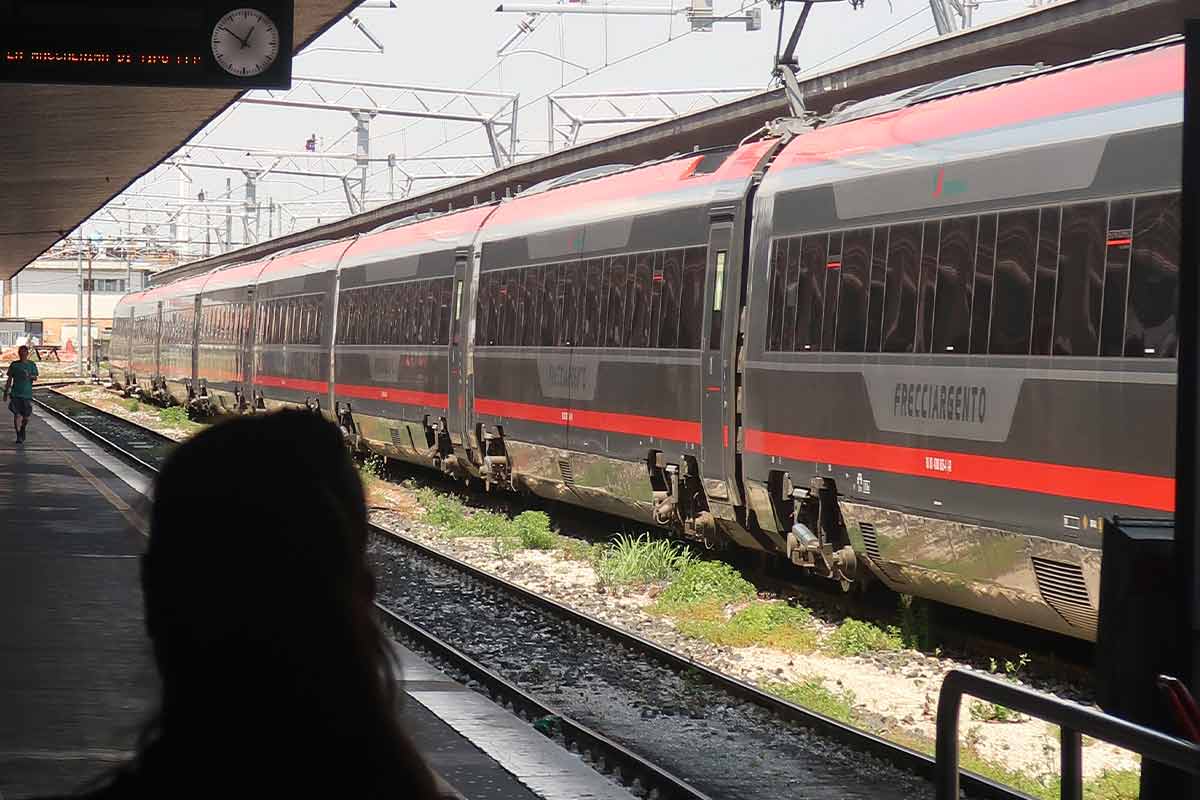 If you're already in Venice, head to one of the following train stations:
Venezia Santa Lucia
Venezia Mestre
Check the websites of both companies to make sure they have tickers for the times you wish to travel. We recommend leaving as early as possible from Venice.
The main train companies are Italo and Trenitalia. You'll find that Trenitalia offers a high-speed direct train (Frecciargento) that takes just 1 hour and 20 minutes.
There are also regional trains with just 1 stop that take 1 hour and 56 minutes.
Like with most trains in Europe, high-speed trains are faster (without any stops) and way more comfortable. However, you'll pay a premium price for this service.
If you decide to travel with Italo they have high-speed trains some of which stop in Desenzano del Garda (1 hour and 34 minutes) whereas others stop in Peschiera del Garda (1 hour and 27 minutes) so you can decide which town you'd prefer to stop in before booking your ticket.
If you're on a modest budget, it's worth checking out some of the top-rated hostels in Lake Como because you may be surprised with whats on offer for the price.
Driving from Venice to Lake Garda
If you decide to drive from Venice to Lake Garda you can easily rent a car while in Venice, from the airport or in Mestre. The best time to drive is either early in the morning or right before all the commuter traffic starts, or after 9 am.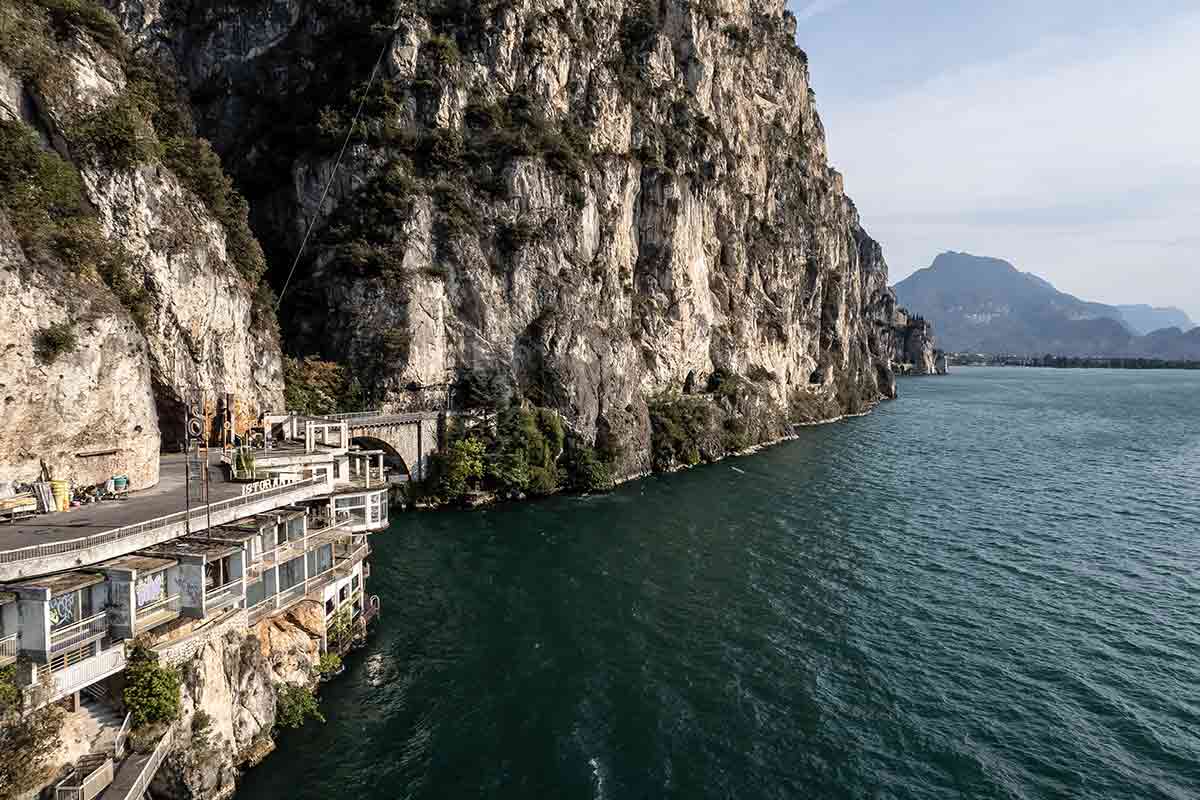 If you prefer to drive in the evening then after 7 pm would be a good time to set off. Before 4 pm is also a good time if you're thinking of traveling in the afternoon.
As mentioned earlier, the first town you'll reach when traveling to Lake Garda is Peschiera del Garda and it can take around 1 hour and 20 minutes to arrive there when driving.
From Venice, you need to take the A4 motorway from Mestre and drive for an hour and 15 minutes. If you're leaving from the Tronchetto car park then just head towards the Liberty Bridge to get to Mestre.
If you're already in Mesre, get to Mestre Tangenziale and follow the signs for Milano/Bologna/Padova/Ravenna. Once at the Romea roundabout, take the first exit for Milano/A13/Bologna then look out for A4 and drive for 126 kilometers.
We highly suggest that you take a look at the Autostrade.it website to get an idea of the cost of tolls on this route so you can work out the total budget for this trip.
There are some other towns to visit near Lake Garda which include:
Lazise
Bardolino
Desenzano del Garda
Sirmione
For example, Sirmione is a beautiful town that is home to a castle that you can see while visiting Lake Garda. While in Sirmione try staying at Hotel Mon Repos which is only a short walk from the town's historical center and the beach.
One look at the map shows you that there are two main roads that extend out on either side of the lake. One called Gardesana Orientale (SR249) and Gardesana Occidentale (SS45bis). No only will you get amazing views but if you drive along any one of the scenic roads you can get to all the towns that face the lake.
Bus from Venice to Lake Garda
There is also an option of getting the bus to Lake Garda from Venice. The journey will be longer than that of the train but the saving is quite significant so it can be the perfect option for those traveling on a budget.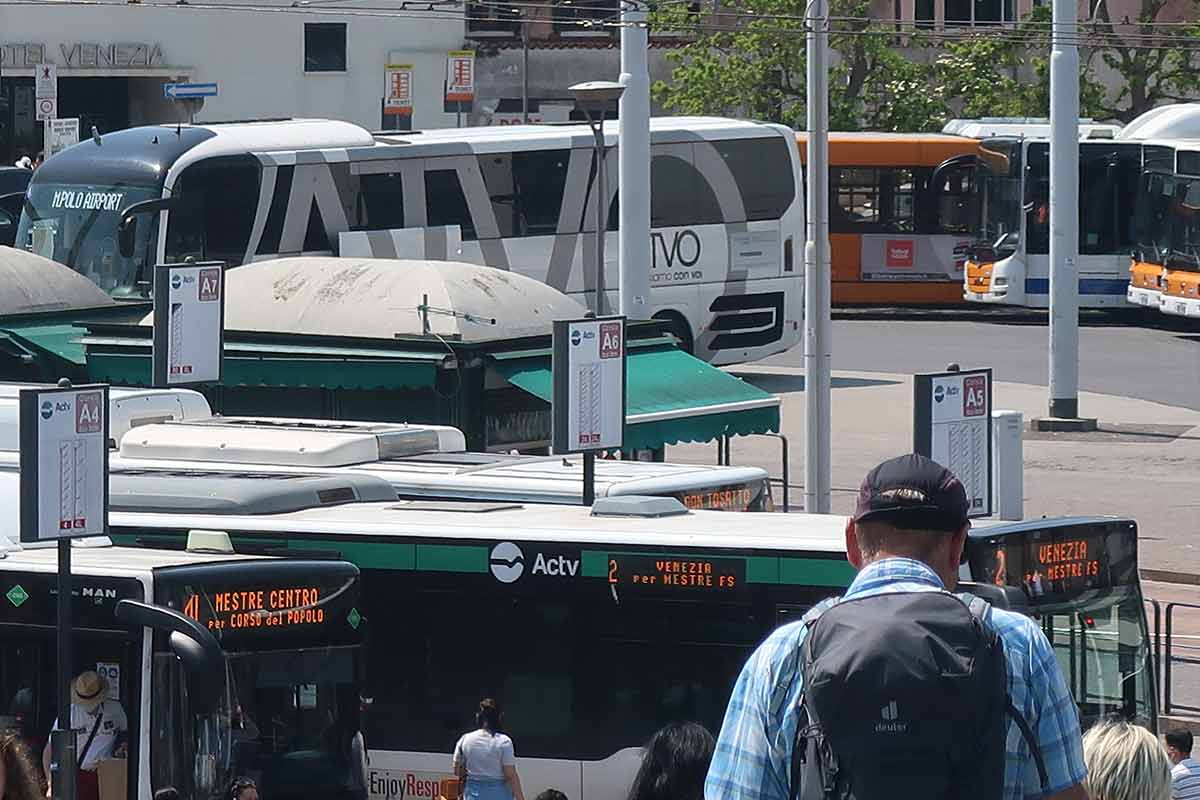 To get the bus you'll need to head to Piazzale Roma (in Venice) where the bus leaves every 5 minutes towards the Mestre bus station.
The bus numbers to look out for are: 7E, 7, 43, 8E, 12E and 7L.
On arrival at Mestre bus station you'll need to head towards the Flixbus stand where you need to purchase a ticket for the bus leaving for Peschiera del Garda.
The bus takes 2 hours to get there and the cost of the ticket should be around 10 euros. You can also buy your tickets online from the Flixbus website.
Be sure to check out the Flixbus timetable before booking anything in Lake Garda and once you arrive at Peschiera you can move around using the local buses to be able to see some of the other villages that are situated around the lake.
Getting from Venice to Lake Garda
That's all from us for this journey! With the help from this guide, you should now have a much better idea of how to get from Venice to Lake Garda.
This beauty spot offers a multitude of villages and scenic spots for you to visit so it is well worth visiting from Venice.
If you'll be traveling further afield from Lake Garda be sure to see our 2 weeks in Italy itinerary for inspiration on where else you can go.
---
Dear responsible traveler: This post may contain affiliate links, which means, if you click through and make a purchase, book a tour or a hotel, we may earn a small commission. This is at no additional cost to you. Your support means a lot and helps us to maintain the quality of this site.