What are the best urban design books to read?
In a world where cities are becoming more populated than ever, rethinking urban living is an important step to improve quality of life, especially in large cities.
To be able to address the coming challenges, we must learn new alternatives and lessons on how to create more sustainable, livable, vibrant, beautiful cities.
During this time, we have been collecting many urban design books that we have found very useful to improve as a professional.
So we thought we would share the best ones with you!
Urban Design Books
If you are studying urban planning or you want to know more, we recommend you to scroll on to discover these 5 books that will teach you new aspects of this incredible and vast subject.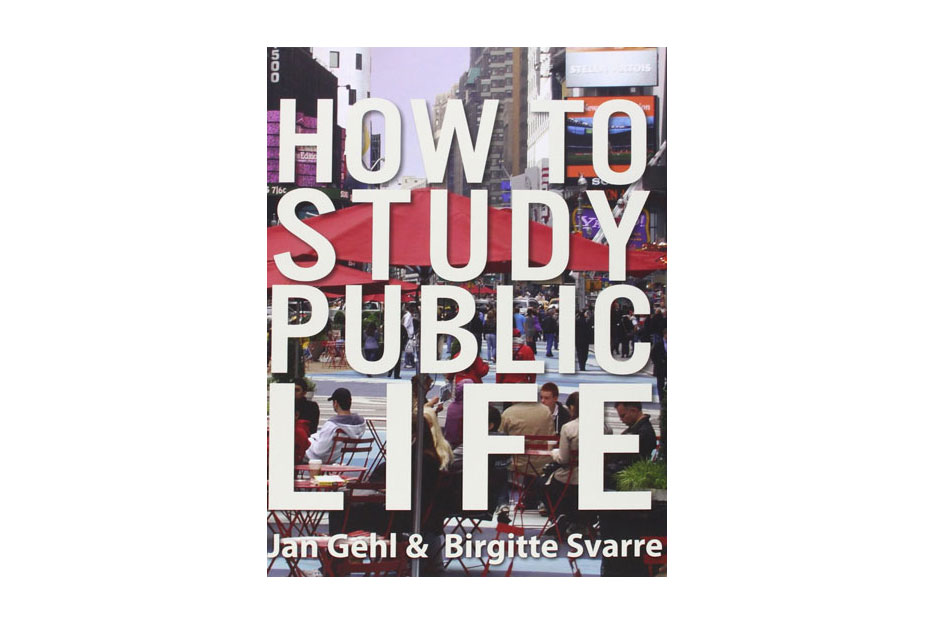 by Jan Gehl
In How to Study Public Life Jan Gehl and Birgitte Svarre draw from their combined experience of over 50 years to provide a history of public-life study as well as methods and tools necessary to recapture city life as an important planning dimension.
How do we accommodate a growing urban population in a way that is sustainable, equitable, and inviting?
This question is becoming increasingly urgent as we face diminishing fossil-fuel resources and the effects of a changing climate while global cities continue to compete to be the most vibrant centers of culture, knowledge, and finance. Anyone interested in improving city life will find inspiration, tools, and examples in this invaluable guide.
by Charles Montgomery
A globe-trotting, eye-opening exploration of how cities can and do make us happier people, Charles Montgomery's "Happy City" is revolutionizing the way we think about urban life.
After decades of unchecked sprawl, more people than ever are moving back to the city.
Dense urban living has been prescribed as a panacea for the environmental and resource crises of our time. But is it better or worse for our happiness? Are subways, sidewalks, and condo towers an improvement on the car dependence of the suburbs?
by Jeff Speck
Jeff Speck has dedicated his career to determining what makes cities thrive, and he has boiled it down to one key factor: walkability. The very idea of a modern metropolis evokes visions of bustling sidewalks, vital mass transit, and a vibrant, pedestrian-friendly urban core.
But in the typical American city, the car is still king and downtown is a place that's easy to drive to but often not worth arriving at. Making walkability happen is relatively easy and cheap; seeing exactly what needs to be done is the trick. In this essential book, Speck reveals the invisible workings of the city, how simple decisions have cascading effects, and how we can all make the right choices for our communities.
by Kevin Lynch
What does the city's form actually mean to the people who live there? What can the city planner do to make the city's image more vivid and memorable to the city dweller? To answer these questions, Mr. Lynch, supported by studies of Los Angeles, Boston, and Jersey City, formulates a new criterion — imageability — and shows its potential value as a guide for the building and rebuilding of cities.
The wide scope of this study leads to an original and vital method for the evaluation of city form. The architect, the planner, and certainly the city dweller will all want to read this book.
By Alexander Garvin
The Planning Game: Lessons from Great Cities provides a focused, thorough, and sophisticated overview of how planning works, generously illustrated with 200 colorful photographs, diagrams, and maps created expressly for the book.
It presents the public realm approach to planning an approach that emphasizes the importance of public investments in what we own: streets, squares, parks, infrastructure, and public buildings.
They are the fundamental elements in any community and are the way to determine our future.
Urban Design Books
We hope you managed to find a book that resonates with you which can assist you with your studies in Urban planning.
If you are still on the lookout for more material see this list of best urban documentaries that we have found online in recent years.
---
This post contains affiliate links, meaning, if you click through and make a purchase or sign up for a program, we may earn a commission. This is at no additional cost to you.