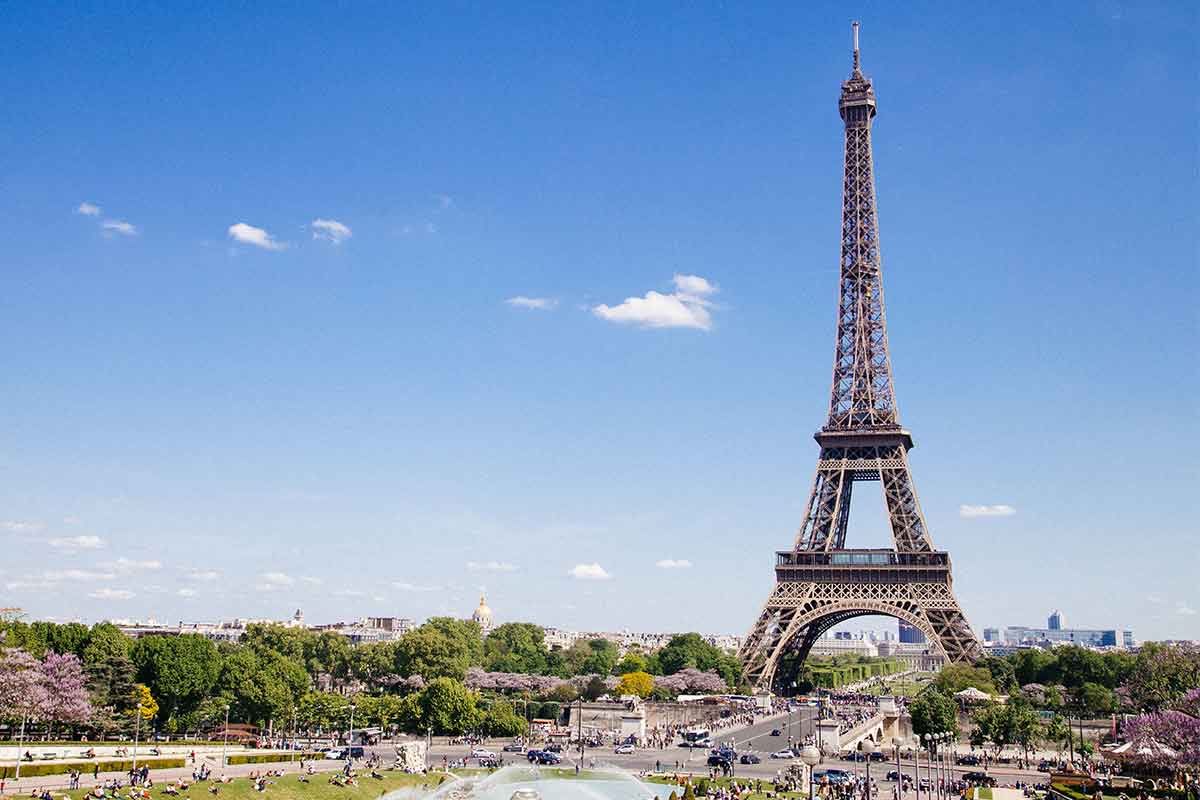 When comparing Rome vs Paris which city do you choose?
Each of these European capital cities attract visitors from all over the world.
The city of Rome, also called 'the Eternal City' is worth visiting for its timeless beauty and to try the best 'pasta carbonara' of your life.
Paris, is loved by couples and art aficionados looking forward to getting lost around its cosy boulangerie and lively neighborhoods.
It's not easy to choose between two cities that offer so much, so below we'll begin to understand the differences between Rome vs Paris, and which is best for you.
Rome vs Paris: Which is better?
If you are currently planning to visit a city in Europe and are asking yourself: Rome or Paris? Then simply keep reading this page to learn more about both capital cities so you can make an informed decision before you travel.
Rome vs Paris: Best time to visit
One of the reasons why Rome is worth visiting is that the city has a mild Mediterranean climate, making any time of the year a good time to visit.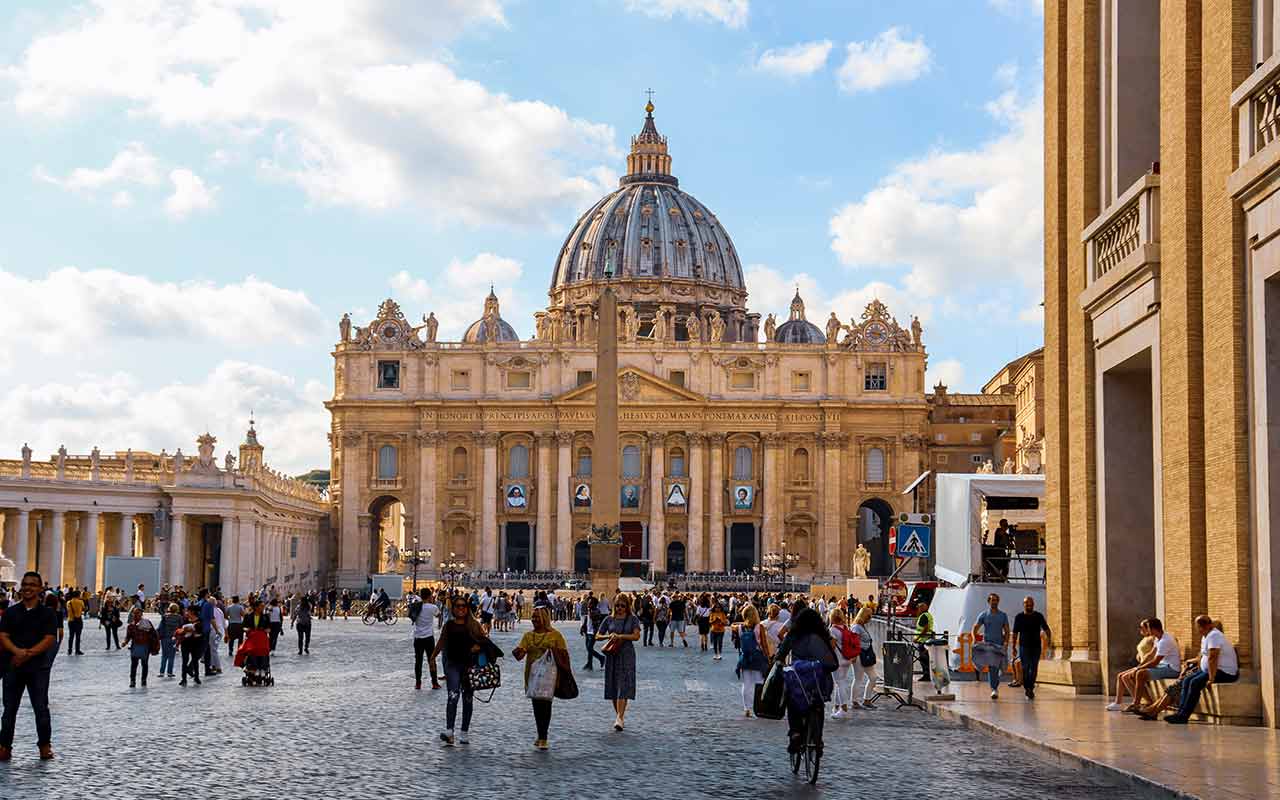 However, if you have the chance, we recommend visiting Rome in spring or autumn, as the temperatures are more pleasant. During these months prices of flights and accommodation are also more affordable than in the summer. Winter is never particularly cold, making of Rome a great city to visit even off-season.
Paris is located in the north of France and has a mix of oceanic and continental climates. In fact, the climate of the city is influenced by the Atlantic Ocean which mitigates its temperatures. Having a continental climate too means cold winters and quite hot summers. The best time to visit Paris is late spring and September.
During these months temperatures are lovely, you can spend the majority of your time outdoors exploring the streets and its charming neighborhoods.
🏆 Our winner: Rome
Rome vs Paris: Culture
During the Roman Empire, considered its significant role, Rome used to be called 'caput mundi' in Latin, which means the capital of the world!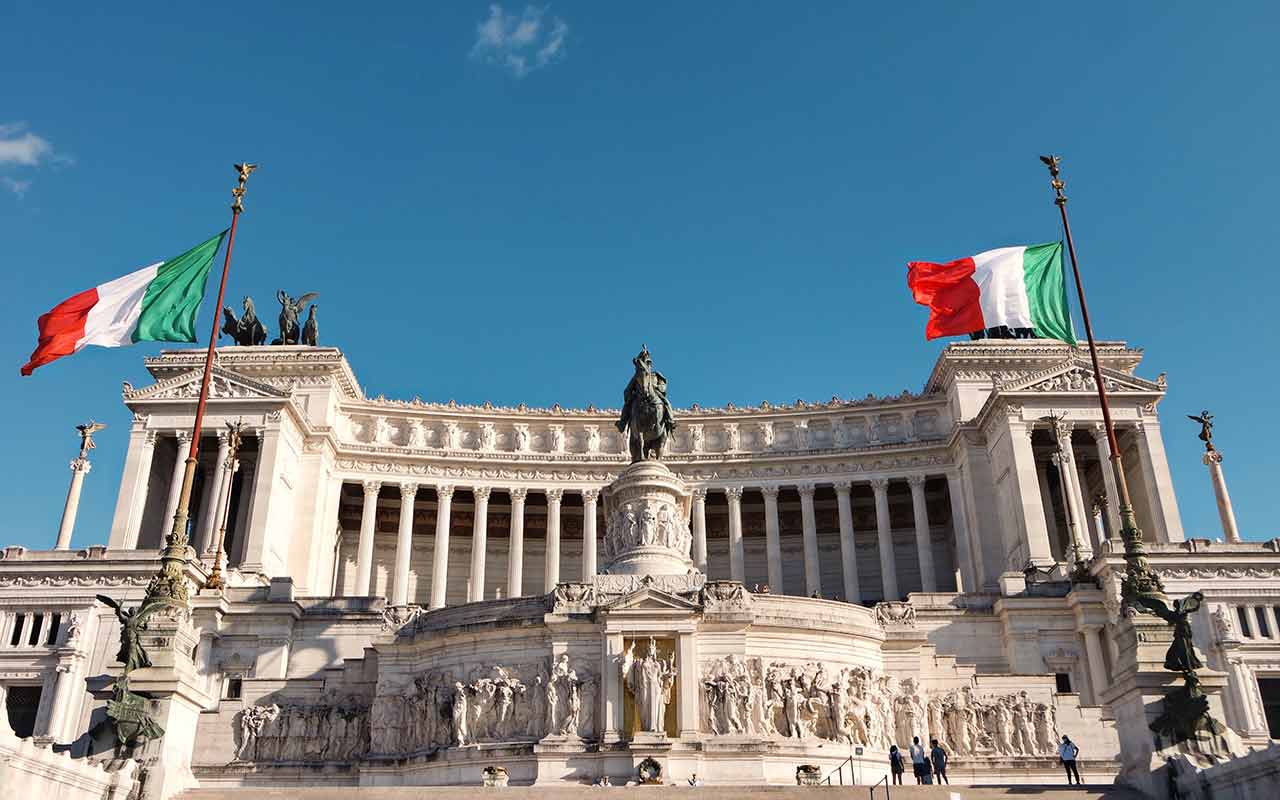 Today, Rome is still considered as one of the most important cultural destinations in the world to visit at least once in your life.
The impressive amount of landmarks from the Roman Empire era to these days, it's literally mind-blowing. It's also the city with the highest number of churches, embassies and fountains in the world.
What can you expect from Roman people? They are extremely friendly, playful and easygoing. If you ever need any help, ask for directions or advice, rest assured that a local will always be happy to help you (despite the language barrier you might encounter)!
The Romans are also famous for being quite laid-back reflected also in the way services and infrastructures are managed.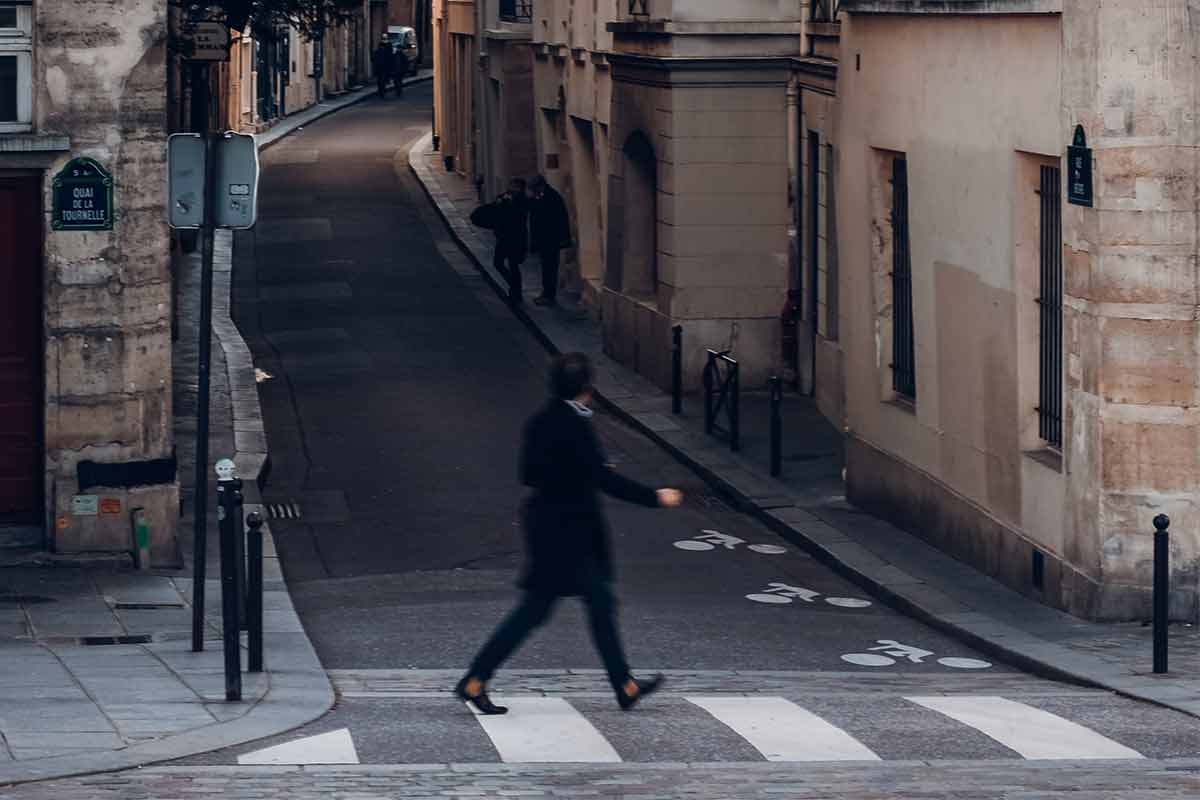 On the other hand, it was found that Parisians are not as welcoming and friendly as other French people that come from the province.
The reason why is not 100% clear! But it can be related to the great number of tourists taking over the city's spaces and causing excessive pressure on attractions and hospitality businesses during certain times of the year.
But the Parisians are also hard workers, trendy and love partying! Additionally, the wide choice of cultural events, shows and theatres in the city are never ending and make Paris an exciting destination to visit more than once.
🏆 Our winner: Draw
Rome vs Paris: Food
Every region in Italy has its traditional dishes, passed down from the older generation to the younger ones and one of the most outstanding cuisines in Italy is Roman cuisine. Even when comparing North vs South Italy as well.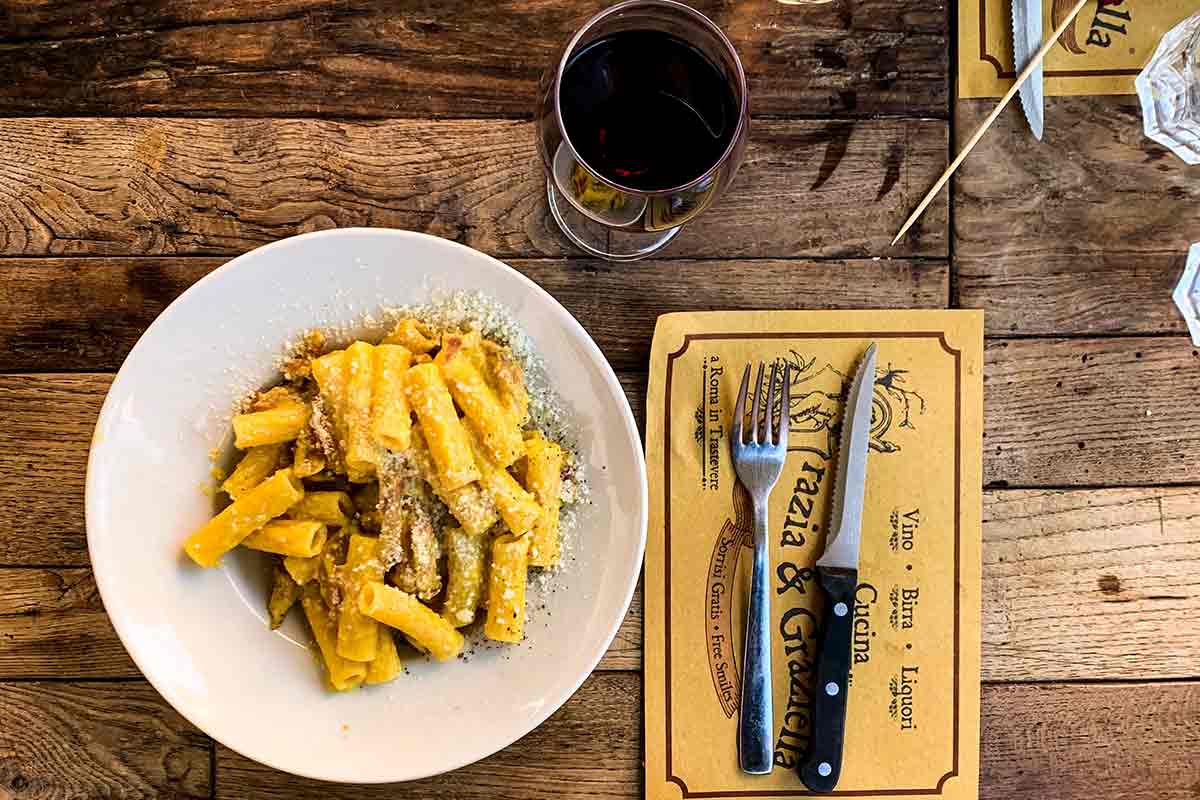 Rome is the motherland of the pasta carbonara, amatriciana and cacio e pepe, some of the most loved pasta dishes in the country and beyond!
For a lunch on the go, the popular supplì is a must-try and for dessert indulge in the creamy pastry called maritozzo. With those dishes you can't go wrong.
In a capital city like Rome, you can also find some more classics of Italian cuisine like pizza or ethnic cuisine restaurants. Why not join this popular street food tour with a local guide, to learn more about the vibrant Roman food scene?
In Paris, you'll certainly find more ethnic restaurants than in Rome with an interesting Middle-Eastern and North-African food scene.
Paris is also the food capital of France where all the best of French cuisine can be found. From acclaimed Michelin-starred restaurants to simple market stalls, you are only spoiled for choice when in Paris.
There's no doubt that among the fantastic places to eat at there are also pretty bad ones here. Avoid the restaurants with the classic 'tourist set menu' and always check TripAdvisor/Google reviews.
🏆 Our winner: Rome
Rome vs Paris: Cost of Travel
Spending 4 days in Rome can cost around 110 euros per person per day whilst in Paris at least 20 euros more.
For this reason, Rome is definitely more affordable than Paris where the cost of accommodation and eating out is generally always a lot higher. If traveling from the USA, you will find that the flight costs are more or less the same.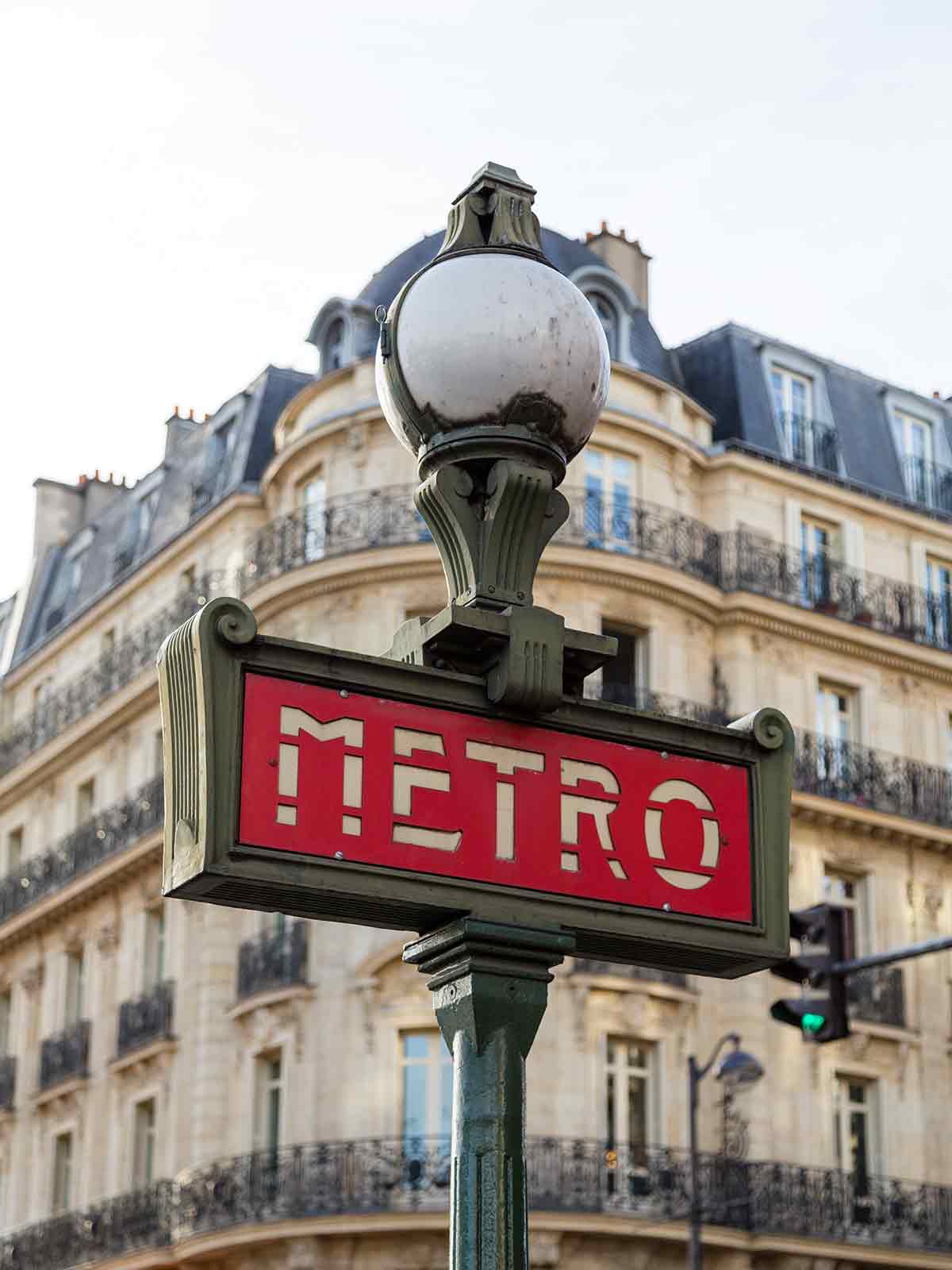 So expect to spend more in Paris on your hotel room, to move around the city by public transport and to access most of the popular attractions.
If you're a solo traveler or traveling on a budget, then we'd recommend Rome.
Paris is a great city to visit as a couple and with family to celebrate special occasions, and for this reason, many travelers tend to not look much at the budget that needs to be higher. For this reason, the winner is Rome over Paris.
For a stay with a medium budget in Rome, we suggest staying at the stylish Nerva Boutique Hotel, in the heart of the city. In Paris, check out the Hôtel Bienvenue, only a 10-minute walk from Galeries Lafayette.
🏆 Our winner: Rome
Rome vs Paris: Things to do
Both Rome and Paris have an incredible amount of things you can do during your time in the city. When in Rome, you'll certainly spend most of your time sightseeing whilst walking around the historical center.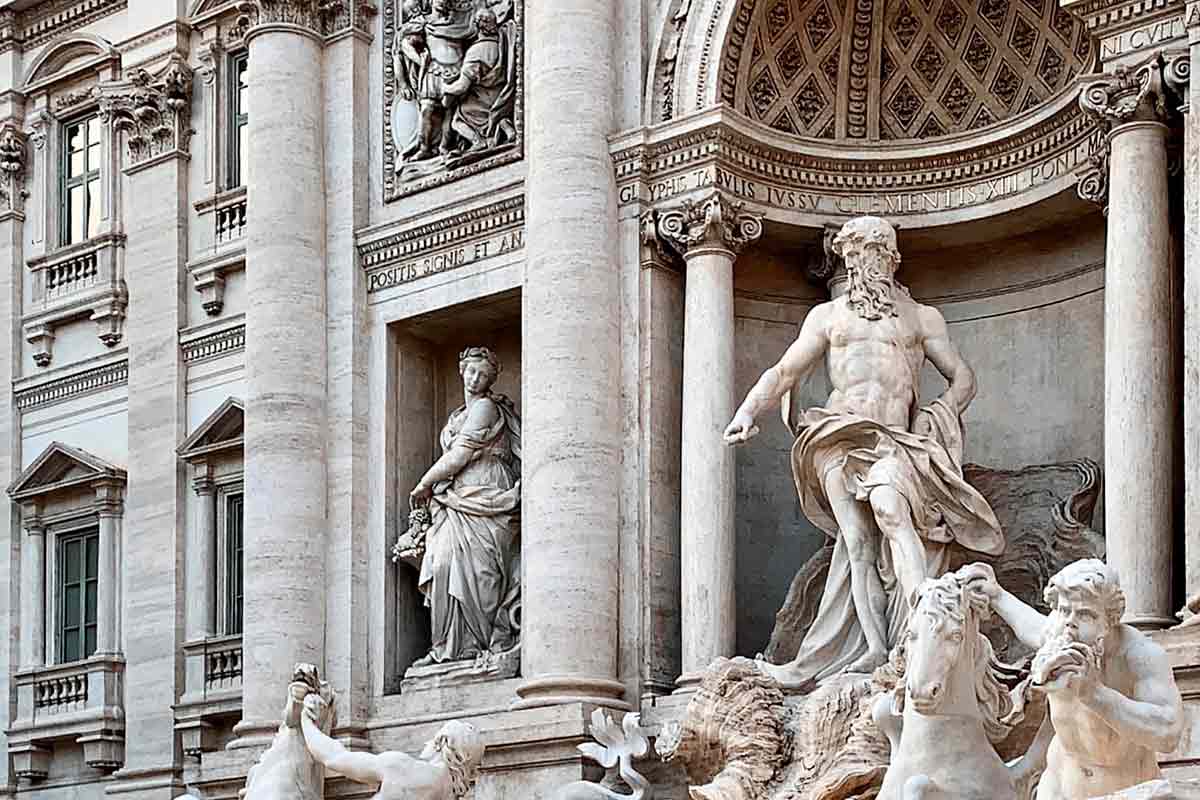 You can see landmarks such as the Coliseum, the Roman Forums, the Trevi Fountain and the Spanish Steps, visit museums and explore neighborhoods.
Even though the attractions are pretty close to the other, you'll soon realize that it takes time to walk around the city or take public transport. Outside Rome's city center, there's not much else you can do.
Paris is well-connected by public transport, better than Rome and this will allow you to save time.
Although the main activity for most is to go sightseeing, you can easily carve out some time to visit one of the many art exhibitions, go to the theatre, walk along the Seine River and by night, attend a Moulin Rouge show! From Paris, you can also get a train and visit the iconic Palace of Versailles or Disneyland.
🏆 Our winner: Paris
Rome vs Paris: Tourist Attractions
Rome counts on a huge number of tourist attractions. The charm of the 'Eternal City' derives from its ancient history, from the old Roman civilization to the present day.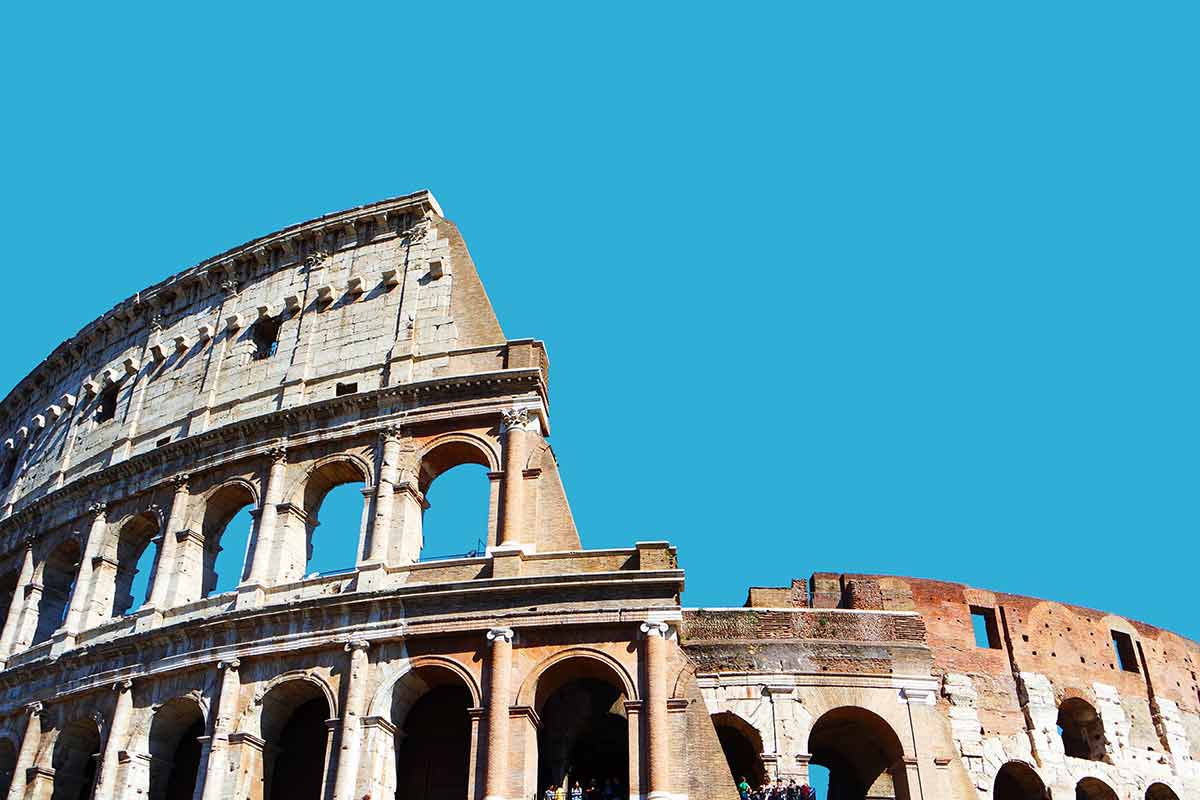 In Rome, you can visit the Coliseum and the Roman Forum dating back to the Roman era, tens of medieval churches and the Trevi Fountain to the 19th century, just to mention a few.
You can literally spend months discovering the most known landmarks, strolling around its piazzas as well as finding out some of its best hidden treasures in the historical city centre.
On the other hand, Paris also attracts millions of visitors each year for it's incredible range of activities and things to see and do.
Of course, on the top of the list, there's the romantic Eiffel Tower, followed by the Louvre, Montmartre, the Latin Quarter, Arc de Triomphe and Champs-Élysées.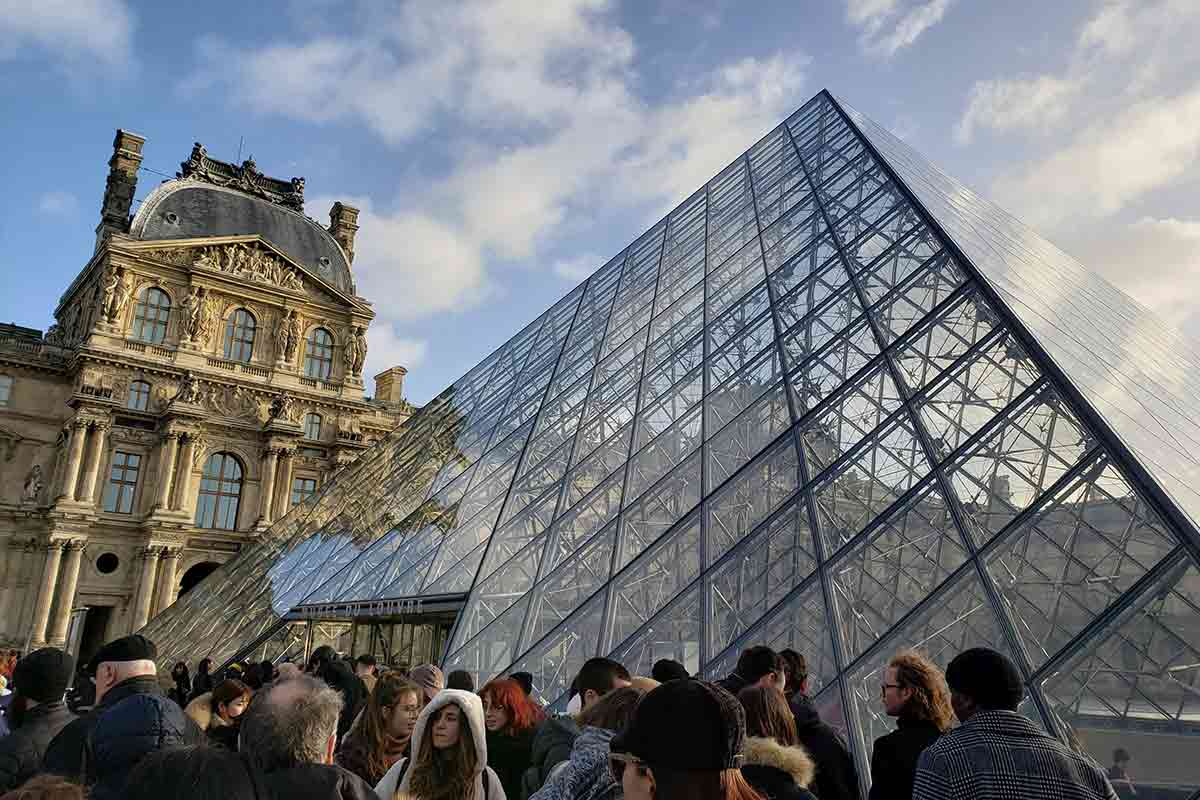 For art lovers, there are museums like the Musée d'Orsay and the Centre Pompidou where you can easily spend a couple of hours, lost among modern and contemporary art masterpieces.
Since Rome has a long history and a larger number of tourist attractions, the winner between Rome and Paris must be the 'Eternal City'!
🏆 Our winner: Rome
Rome vs Paris: Getting Around
The main attractions in Rome are located in a large area that can be explored on foot. For a first approach to the city and to visit the main attractions, we recommend taking part in a guided walking tour or taking a tour on the tourist bus, to be able to explore the Italian capital city if you have limited time to spend here.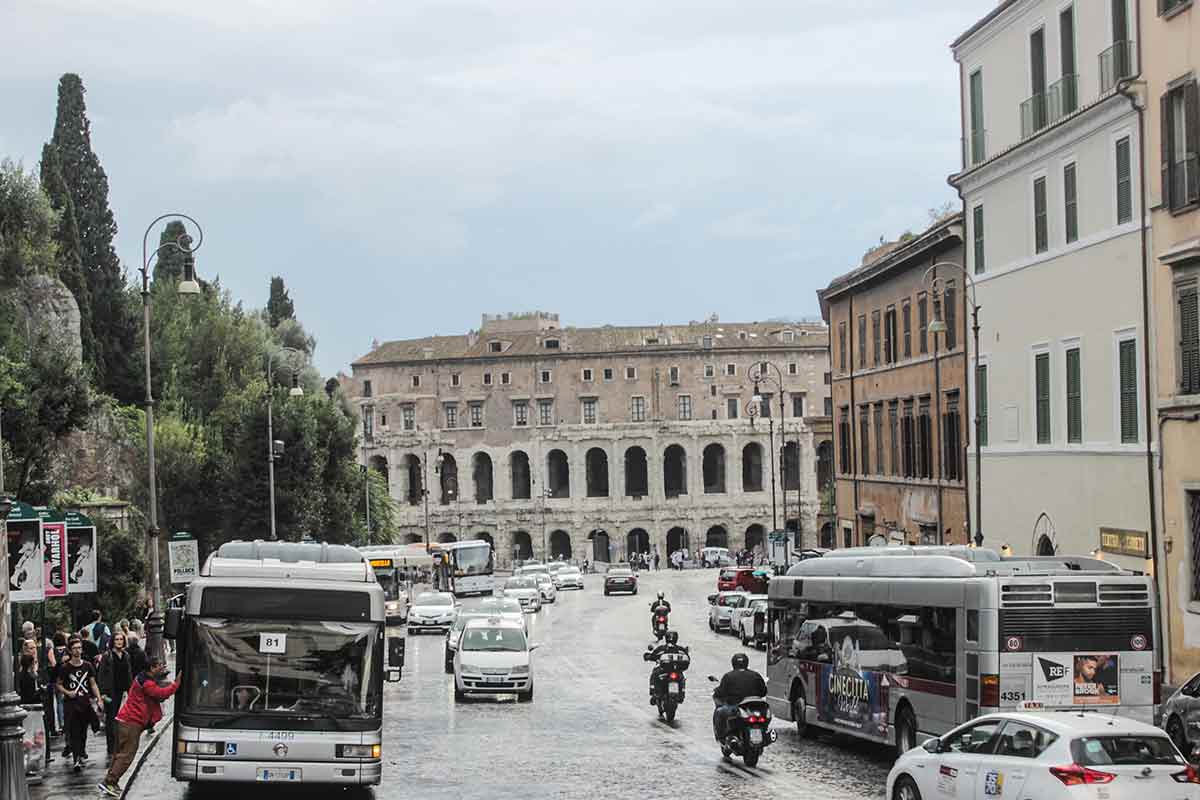 Unfortunately, it's not recommended to drive around as the road conditions are bad, and the traffic is quite problematic too. Instead of the bus, use the underground which is usually on time and not affected by the city's traffic.
If you're spending a weekend in Rome, get the Omnia pass that will give you 72 hours access to public transport, entry to some historical sites like the Coliseum and St. Peter's Basilica, the Vatican Museums and 3-day hop-on hop-off bus tour.
Moving around Paris is extremely easy both on foot or by public transport, a system we believe being one of the most efficient and reliable for a metropolis of this size.
The fastest and cheapest way to get to know Paris is certainly by getting the famous metro, equipped with 15 lines that connect the various points of the city.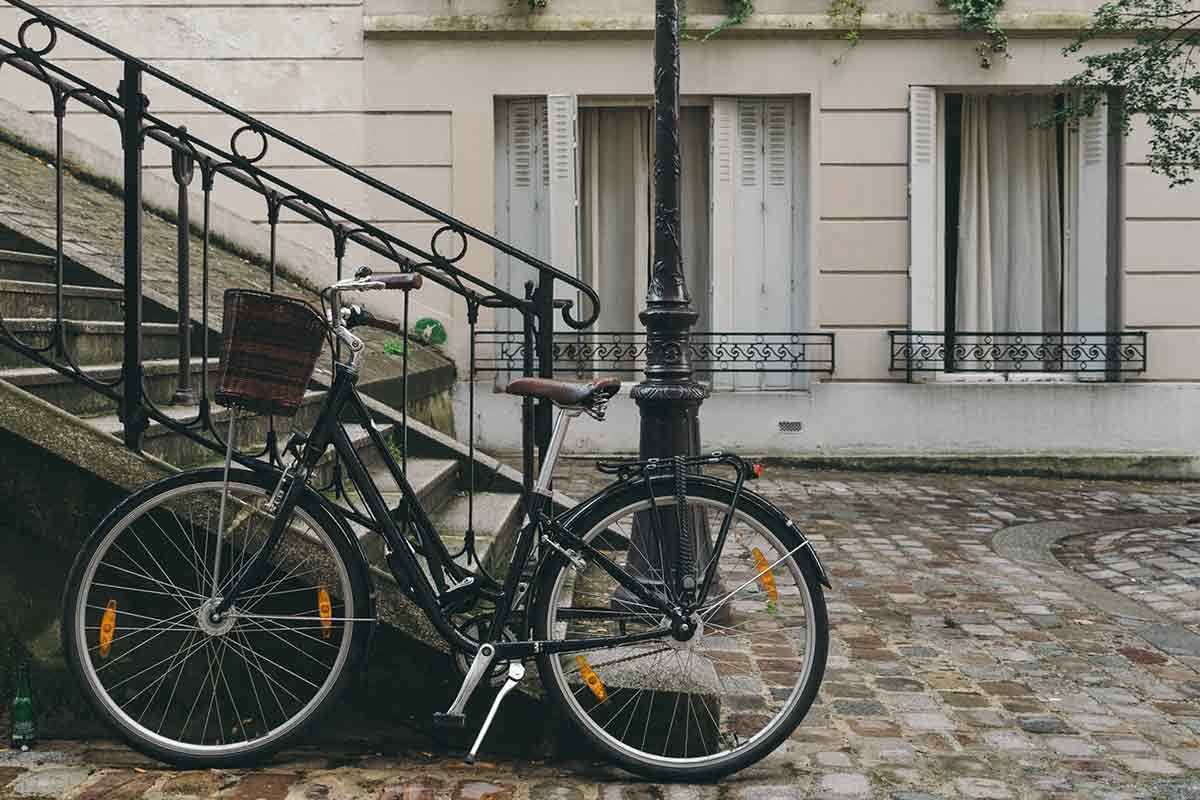 There are also 5 RER lines that cross Paris connecting the suburbs and can be used in combination with the metro even in the city center.
When walking around the city, you can see the 'metro' sign everywhere, indicating the entrance to the subway. We recommend purchasing the Paris travel pass called Paris Visite, to enjoy unlimited travel in Paris and the Île-de-France region.
🏆 Our winner: Paris
Now you should have a better idea of what Rome and Paris offer and their respective strong and weak points. Based on your travel style, budget and attractions you'd like to see, we hope we helped to clarify the best of both cities.
Rome vs Paris: Which will you visit?
There's no definitive answer and when comparing two cities like Rome and Paris, it's really up to you to decide which could be your next travel destination.
Both cities have lots to offer in terms of landmarks and museums to see, neighborhoods to explore and activities to do so you won't regret visiting both!
For more travel inspiration, check out this post covering our 3 days in Rome itinerary and one that can help you to decide how many days in Paris is enough.
---
Dear responsible traveler: This post may contain affiliate links, which means, if you click through and make a purchase, book a tour or a hotel, we may earn a small commission. This is at no additional cost to you. Your support means a lot and helps us to maintain the quality of this site.