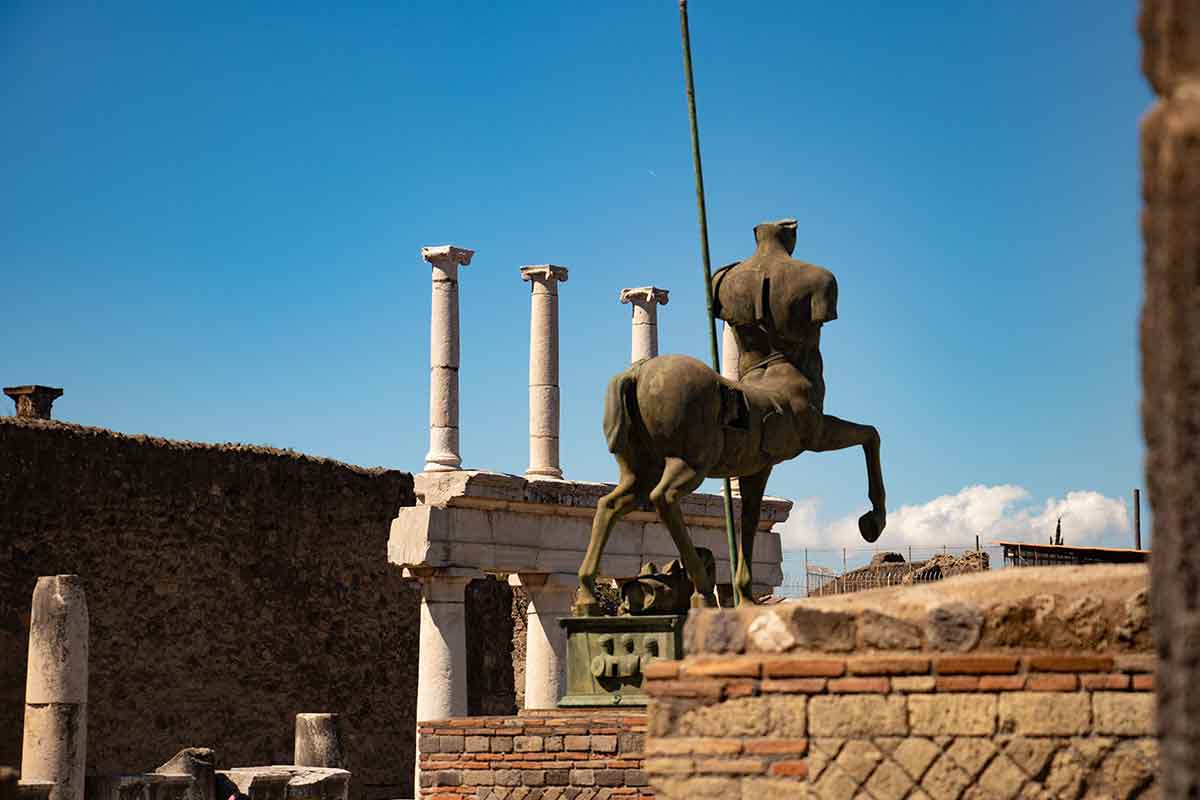 This guide will show you exactly how to get from Rome to Pompeii.
Not only is Rome the capital city of Italy, but it's also one of the most popular cities with tourists and a great place to start exploring the rest of the country.
Visiting the archaeological site of Pompeii is a must if you're staying in Rome for more than a couple of days, and that is what this guide will help you with.
In fact, if you're interested in ancient history, the best thing you can do is combine a trip to Pompeii with your Roman stay.
Rome to Pompeii
If you have already planned your Rome itinerary you likley understand why both places have some of the most important archaeological sites in the world.
So if you want to learn more about Roman history, there's no better way to do it than visiting Rome and Pompeii in one trip.
In this post, you'll understand how to get from Rome to Pompeii by train, by car and bus or if you decide to join private guided tours.
Is Pompeii worth visiting?
You might have asked yourself, should I actually visit Pompeii from Rome and spend just a day there? Is Pompeii worth visiting?
Here's a list of three reasons why we believe it is.
Visiting Pompeii is a fascinating journey back in time. Wandering around the streets, houses and buildings that the lava of Vesuvius froze over time will allow you to learn what the life, customs and food habits of the Romans were in the 1st century AD.
The archaeological site of Pompeii can take days to be explored as the excavations are not small at all! This means that there'll be lots to see and learn during your time in Pompeii to the point that you might decide to spend a few more days visiting the area.
It's an easy trip to plan from the capital city. There are many ways to get there and you can easily rely on both public transport or hire a car to reach Pompeii on your own.
As you can see, there are good reasons why you should visit Pompeii and take advantage of the fact that you're already in Rome to arrange that.
How far is Pompeii from Rome?
Pompeii is 241 kilometers away from Rome and it takes 2 hours and a half to get to the destination. You can drive from the capital city of the archaeological sites or get on public transport.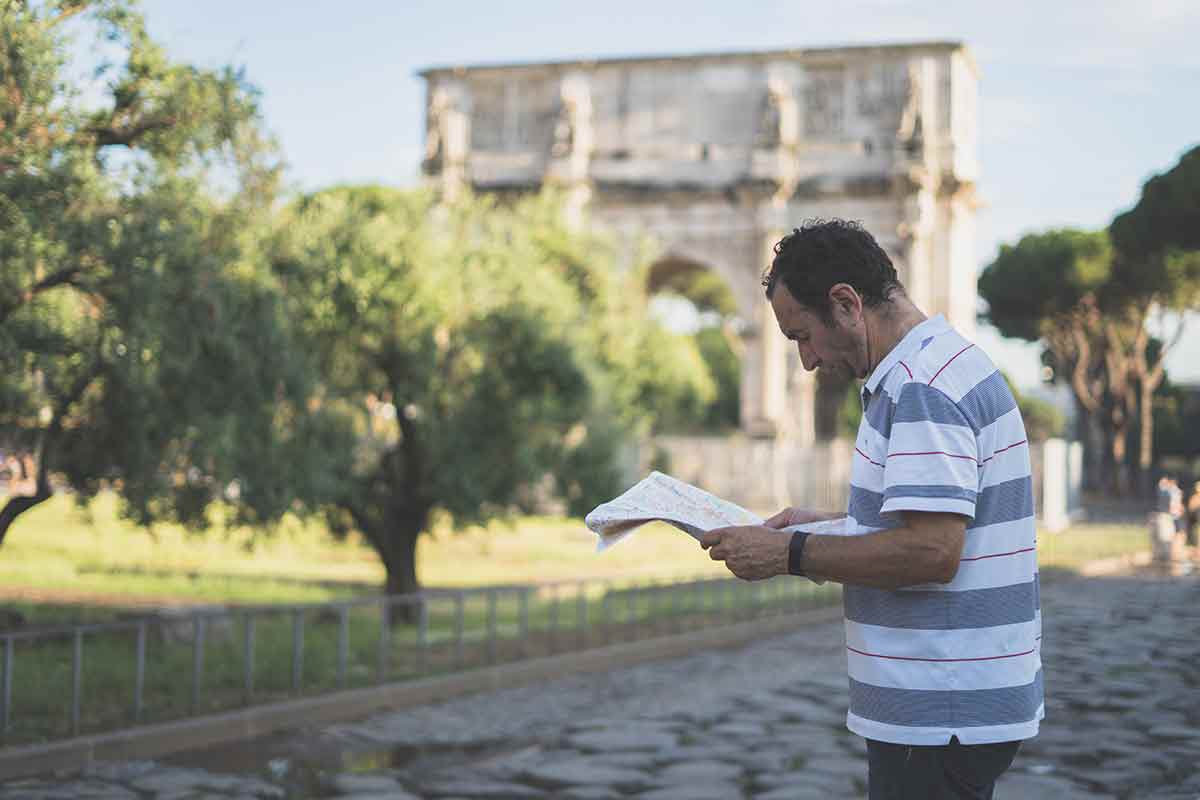 The best way is traveling by train as it takes less than 2 hours.
Unless you're traveling as a group or a family, the train can turn out to be cheaper than hiring a car, because when driving you'd have to pay a certain amount to rent the car (+ car insurance if wanting to get covered), fuel and motorway tolls.
If traveling on a budget, there's also the option to get on a bus to arrive to Pompeii. This option will definitely take longer than the train and car.
Where to stay in Pompeii
Since Pompeii excavations are massive, it's a good idea to spend more than a day here and take your time to properly visit them.
Check out our selection of accommodation in Pompeii:
Il Vecchio Fauno – it's the best place to stay in Pompeii on a budget. You're only a few minutes away from one of the sites' entrances, making it a practical base to explore the ruins for days. The rooms have all the amenities you might need to make your stay a really pleasant one without spending too much.
Habita79 Pompeii – MGallery – located only a few meters away from Pompeii's ruins, this 4-star hotel has an on-site restaurant, wellness centre, bar and garden. After a day walking around Pompeii's excavations, there's no better place than the sauna and hot tub of this hotel to unwind.
Resort & Winery Bosco De Medici – not far from the archaeological site, you can find this beautiful resort that features a winery restaurant and swimming pool. A great 4-star property for families thanks to its petting zoo and the horse riding stables.
How to get from Rome to Pompeii
Read below how you can get from Rome to Pompeii to help you to decide which means of transport suits you:
Train from Rome to Pompeii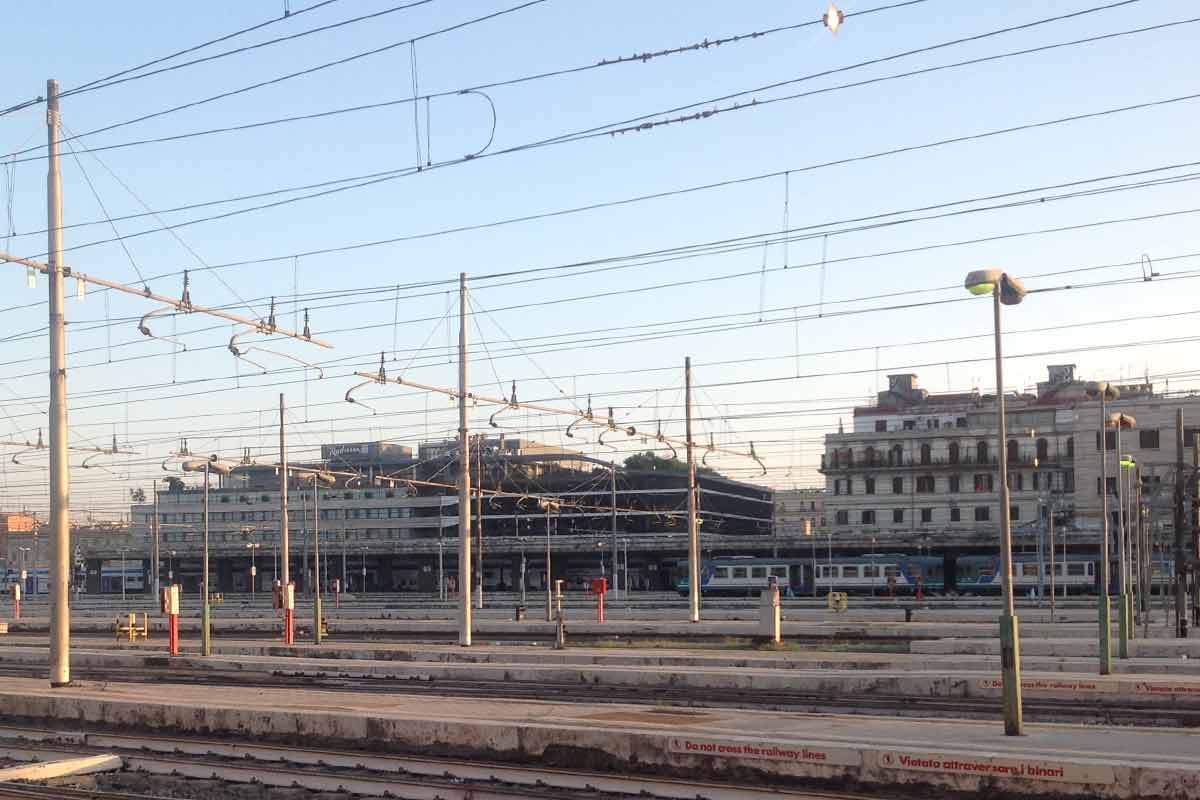 If you want to get from Rome to Pompeii, traveling by train is the most time-effective way to get there. You'll first have to get a high-speed train from Rome to Naples and then another train from Naples to Pompeii.
Here are the steps to follow:
Get the high-speed train from Roma Termini railway station to Napoli Centrale. You can choose to travel with two different train companies: Trenitalia and Italo. They both have trains leaving Rome at different times of the day. You can purchase the ticket online or at the ticket counter or machines inside the stations. The sooner you get the ticket the better as you can save a good amount of money.
When you arrive in Naples get the train from Napoli Piazza Garibaldi railway station (only a few minutes away from Napoli Centrale) called Metropolitano (MET) that stops in Pompeii. You can also get the train called Circumvesuviana with direction Sorrento that stops in Pompeii too.
Once you're in Pompeii, from the train station get the bus NP17 that will stop in front of the entrance of the Pompeii ruins or walk for 1.8 kilometers, more or less 25 minutes.
Driving from Rome to Pompeii
Hiring a car and driving from Rome to Pompeii allows you to have extra flexibility and stop on the way as many times as you wish.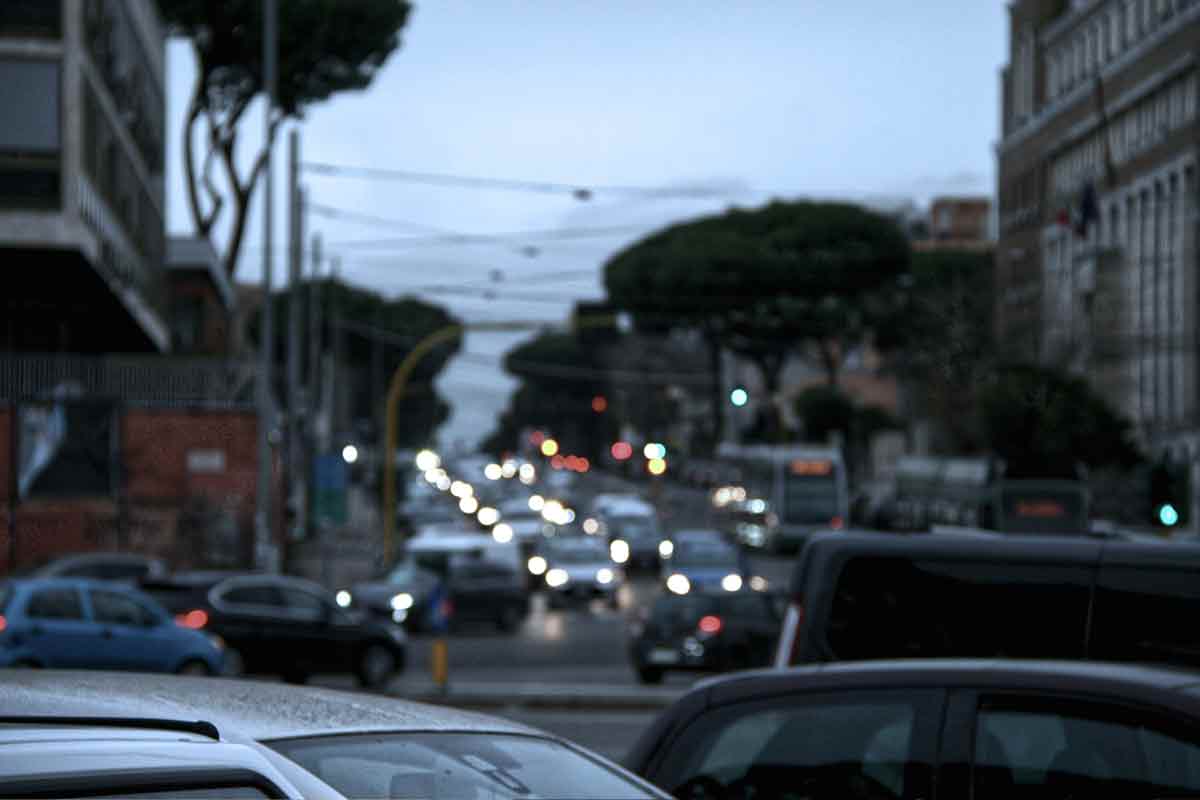 You can also spend time visiting the close by archaeological site of Herculaneum, stop in Naples for a pizza or visit the beautiful Amalfi Coast while you're here.
From Rome, you should take the A3 Napoli-Salerno highway and drive for 235 kilometers and take the Pompei Ovest exit. Continue on the SS18 road and turn onto via Villa dei Misteri.
To access the motorway you have to pay a toll and can check how much it will be by looking at the Autostrade.it website.
You have to pay for most parking spaces in Pompeii (it costs 10 Euros per day to park on the Pompeii ruins site) so here's a list of alternative places to park:
Parking Shaval
Zeus Parking near Pompeii Scavi station
Pompei Scavi Parcheggio
Parcheggio di Pompei
If you're traveling as a group then the car option is great, especially if traveling as part of a larger Italy itinerary because you'll get to see the places in between.
Bus from Rome to Pompeii
The cheapest way to get from Rome to Pompeii is definitely by bus. The bus companies providing this service are Flixbus and Marozzi.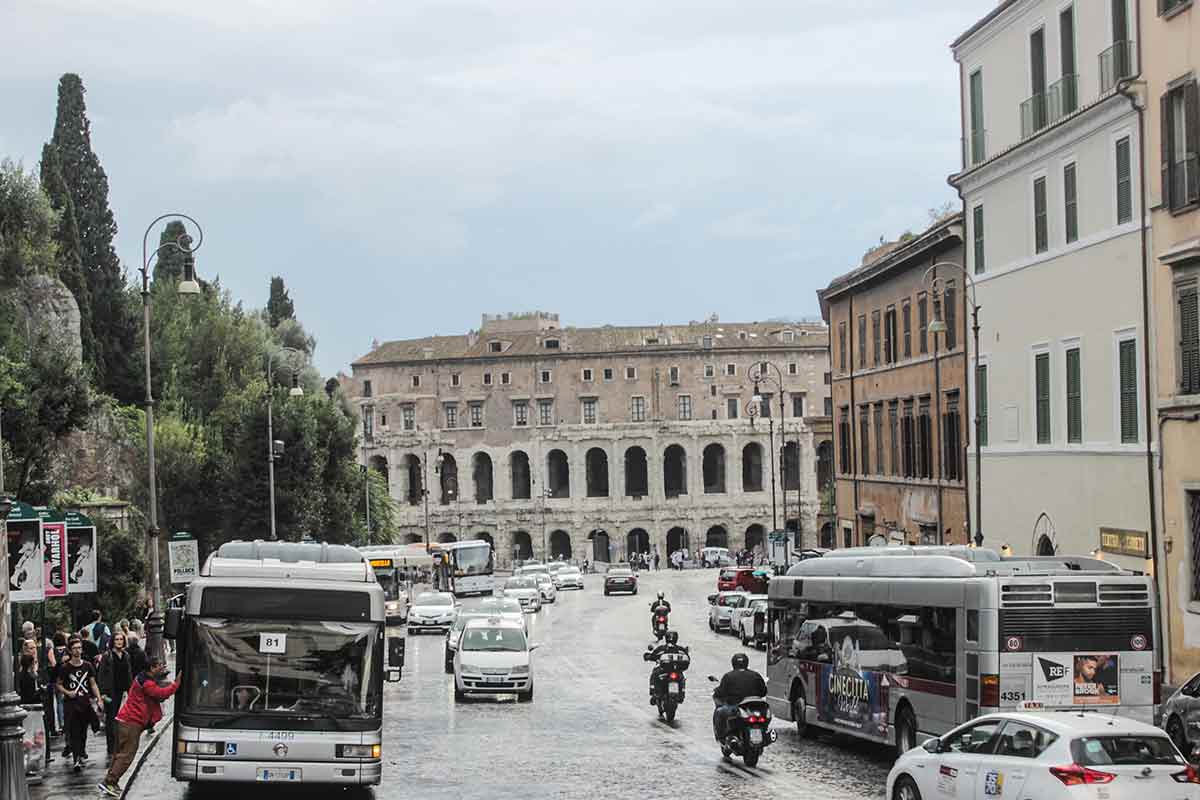 The bus is a good alternative to the train if you don't want to change the train in Naples and go directly to Pompeii, saving you a transfer.
The bus journey lasts over 3 hours, longer than any other transfer, but the ride will cost around 10 euros with Flixbus and around 19 euros with Marozzi, if booked a couple of days in advance.
Availability and frequency are more limited than trains, so we recommend checking the website in advance to plan your time and make the most of your stay in Pompeii.
The bus leaves from Rome Tiburtina railway station (from Largo Guido Mazzoni) and arrives in Piazza Falcone e Borsellino in Pompeii (Flixbus) or Casello Autostr. Castellammare (Marozzi). Free Wi-Fi and sockets are available on board.
Guided tour Rome to Pompeii
If you don't want to think about how to get from Rome to Pompeii by car or public transport then, the most practical way is to book an excursion to Pompeii from Rome where you won't have to worry about anything.
The tour includes a bus or private minibus that won't stop anywhere along the way and will leave you at the gate of the archaeological site of Pompeii.
On top of that you'll get the skip-the-line ticket and you'll be guided by a professional tour guide who will accompany you throughout the day.
Lunch at a local restaurant in Pompeii and stop in Naples are some extras of this tour we recommend booking.
There is a meeting point from which the bus leaves (usually somewhere in the center of Rome) or you can request pick up at your hotel. The minibus will be back the same day more or less 13 hours later.
Getting from Rome to Pompeii
Now you have a better idea of how to get from Rome to Pompeii in one day.
Visiting the Roman ruins of Pompeii is a great day trip you can plan from the capital city if you're staying for more than a couple of days.
Whether you decide to travel there by car, train, bus, or by joining a private guided tour, it's quite easy to get from one city to the other.
If you already happen to be in Naples, then why not see how to get from Naples to Pompeii so you can visit Pompeii before arriving in Rome instead?
---
Dear responsible traveler: This post may contain affiliate links, which means, if you click through and make a purchase, book a tour or a hotel, we may earn a small commission. This is at no additional cost to you. Your support means a lot and helps us to maintain the quality of this site.