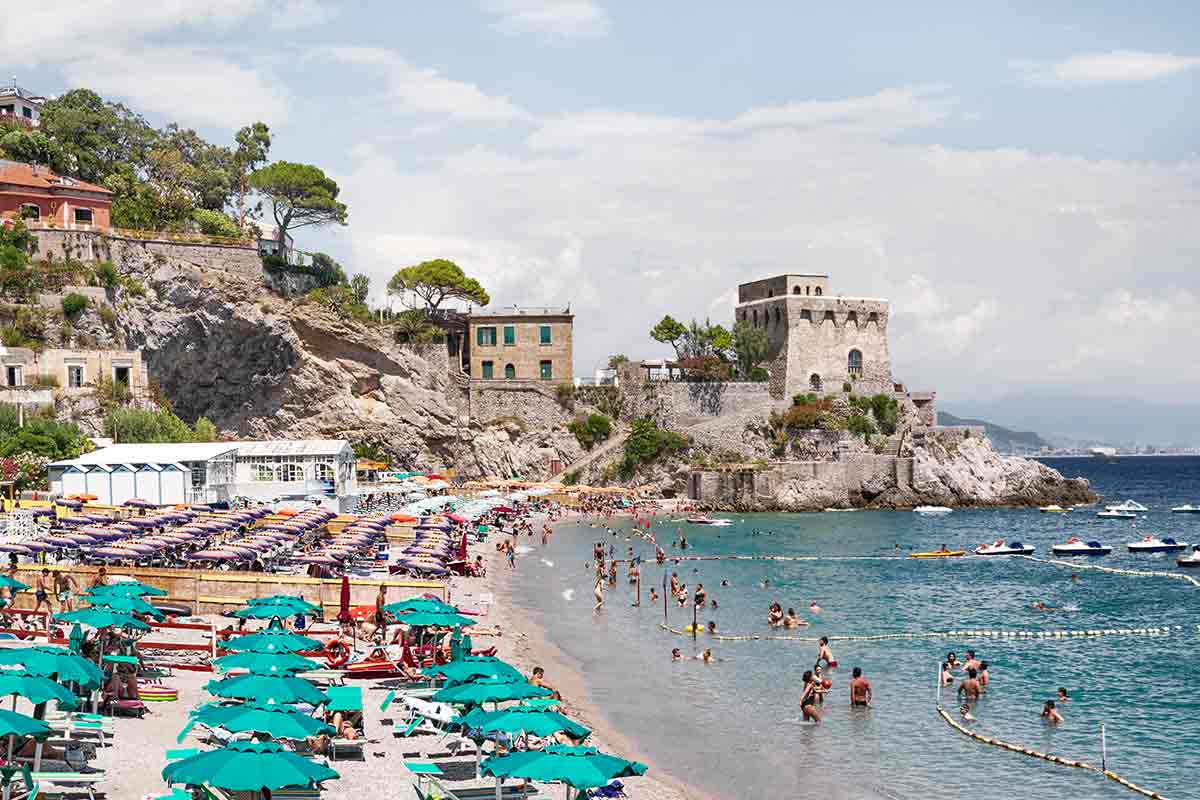 Welcome to our guide on how to get from Rome to the Amalfi coast.
The Amalfi Coast is one of the most stunning geographical areas in Italy and is located in the Campania region.
It's known worldwide for its rocky landscapes, and its green woods dotted by citrus groves and vineyards.
The UNESCO World Heritage Site is also a popular destination for its beaches and the villages scattered all over the famous coast.
The Amalfi Coast is based in the province of Salerno and it stretches along the southern coast of the Sorrentine Peninsula.
Rome to Amalfi Coast
Getting from Rome to the Amalfi Coast (depending on where you want to arrive) will take more or less 3 hours and a half, this means that this is a trip you can definitely plan if you're currently in the capital city.
In this helpful travel guide, we'll explain how to get to the different towns on the beautiful Amalfi coast by train, bus and by car.
Is Amalfi Coast worth visiting?
Italy is a country that can boast unforgettable landscapes, thousands of kilometers of coastline as well as a lot of towns and villages in the countryside worth visiting.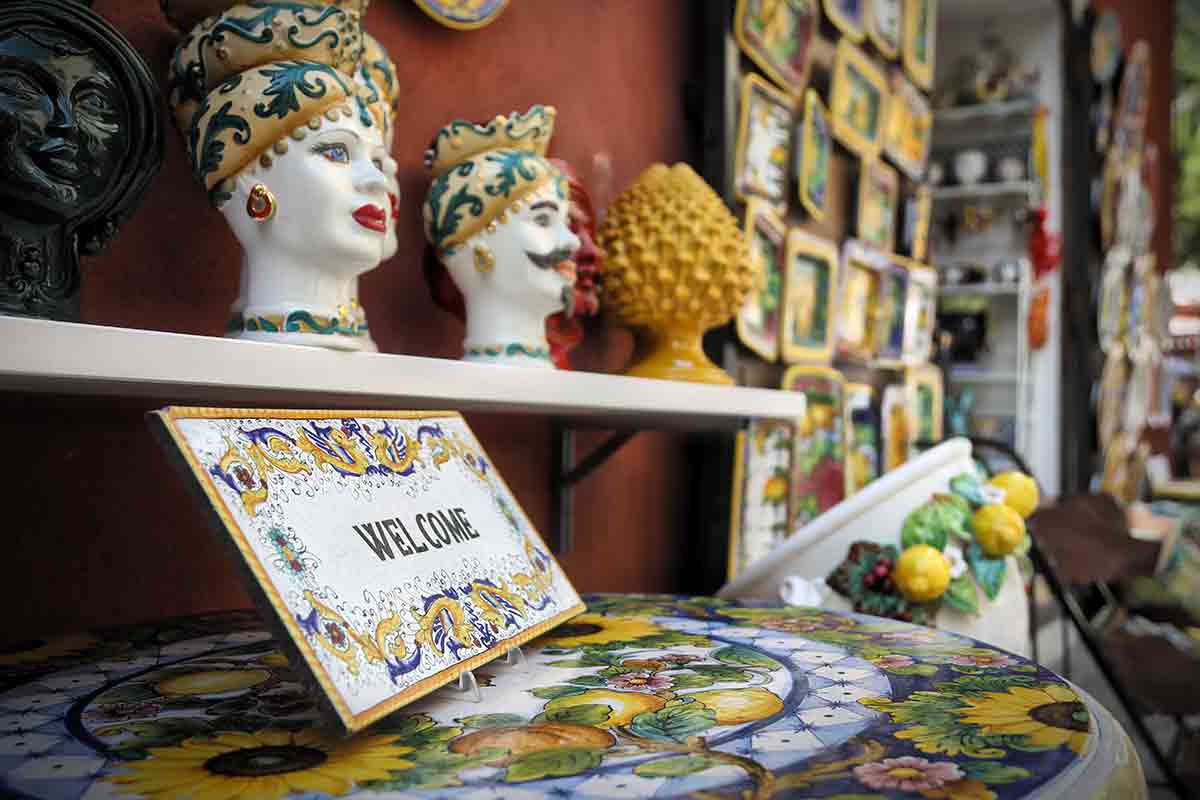 The Amalfi Coast is the perfect mix of all this. In fact, here there are many places to see, experiences to live and traditions to discover.
These are three reasons why you should visit this region:
The first reason why the Amalfi Coast is worth visiting is for the unique landscape. On one side are the high rocky cliffs and on the other, the blue, crystalline waters of the Tyrrhenian Sea. The views you can admire from here are considered to be the top attraction in the region. You can enjoy the best viewpoints by taking a boat trip from Amalfi to Positano or walking on the Path of the Gods. Hiring a car and driving on the state road SS163 will also allow you to admire breathtaking views of the coast.
The Amalfi Coast is the perfect combination of culture and nature. Considering that the beaches are only a few steps away from the historic centers, you can spend some time there to unwind and relax as well as visit the city centers. Each of them has its own character, history and traditions. Don't miss out the chance to visit Positano, Amalfi, Ravello, Maiori and Agerola.
The local cuisine is absolutely a valid reason why the Amalfi Coast is worth visiting. This region is called 'the land of lemons' and it's here where some of the best limoncello in the world is produced, as well as in Sorrento. Don't forget to try seafood dishes such as the scialatelli with mussels and clams and one of the oldest pasta of the world: the ndunderi with a fresh tomato sauce.
These are only a few reasons why the Amalfi Coast is worth visiting and we're sure you'll find more by exploring and visiting its villages and towns.
How far is the Amalfi Coast from Rome?
There are multiple ways to get from Rome to the Amalfi Coast. The capital city is 277 kilometers away for the Amalfi Coast, and it will take more or less 3 hours and 20 minutes to get there.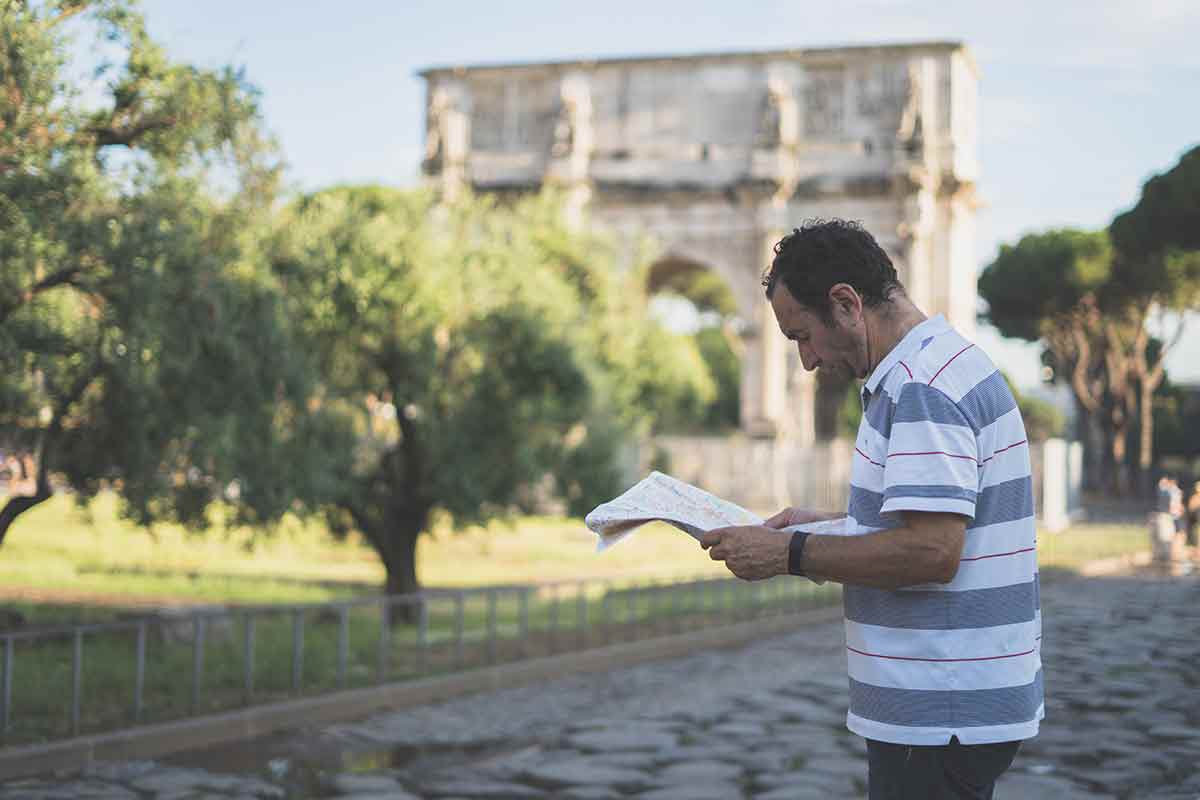 The windy and scenic state road 163 is where all villages and towns of the Amalfi Coast are based.
If you're driving from Rome to the coast, the first village you can stop by is Ravello, which is not far from Amalfi.
If arriving by train in Sorrento, to get to the Amalfi Coast you'll have to get the bus. In this case, the first stop is Positano.
From here, there are many buses heading to Amalfi. Amalfi is also connected to Ravello, Maiori, Agerola and Pogerola by bus.
Where to stay in the Amalfi Coast?
These are three places we recommend for your stay in the Amalfi Coast.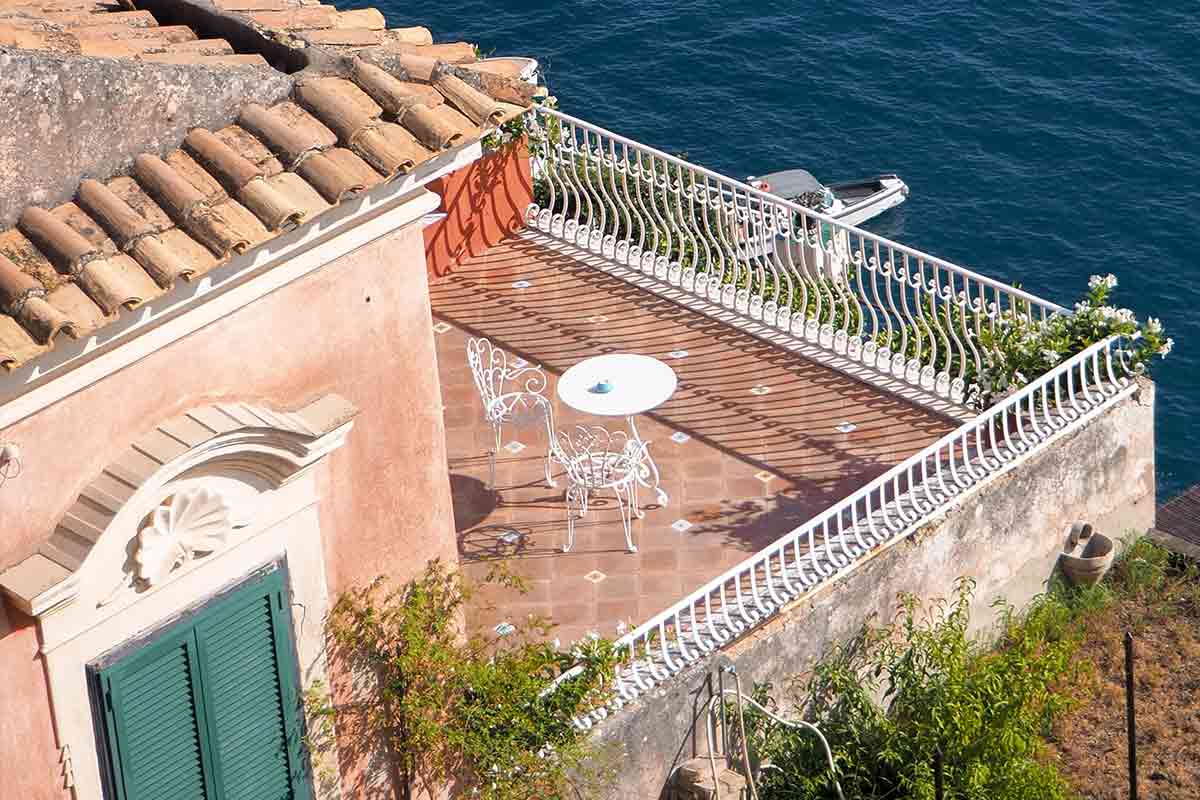 We advise staying in towns like Positano and Amalfi, but if you like the idea of not being around too many tourists, check out our last option!
Hotel Marincanto – this 4-star hotel is only one minute away from the beach and the best place to stay in Positano. From here you can enjoy romantic views from its panoramic terraces over the Tyrrhenian Sea. It also features a small wellness area, an infinity pool and a privately owned beach.
Hotel Luna Convento – the luxurious hotel, only a few meters away from the beach, is a former 12th-century convent and the bedrooms surround the central ancient courtyard. This is an extremely fascinating place to stay during your time in beautiful Amalfi.
Hotel Villa Maria – the hotel is a few meters away from Ravello city center and 10 minutes walk to the nearest beach. From here you can admire lovely views of the sea and have breakfast with fresh regional products. The building was a former Roman nobleman's retreat.
How to get from Rome to Amalfi Coast
Now you should know where is located the Amalfi Coast and why it's worth visiting, let's take a look at how to get from Rome to the Amalfi Coast by train, car and bus.
We're also recommending a day trip option, in case you decide not to deal with public transport or don't want to drive.
Train from Rome to Amalfi Coast
The good news is that there are various different options to weigh up if you want to travel from Rome to the Amalfi Coast by train.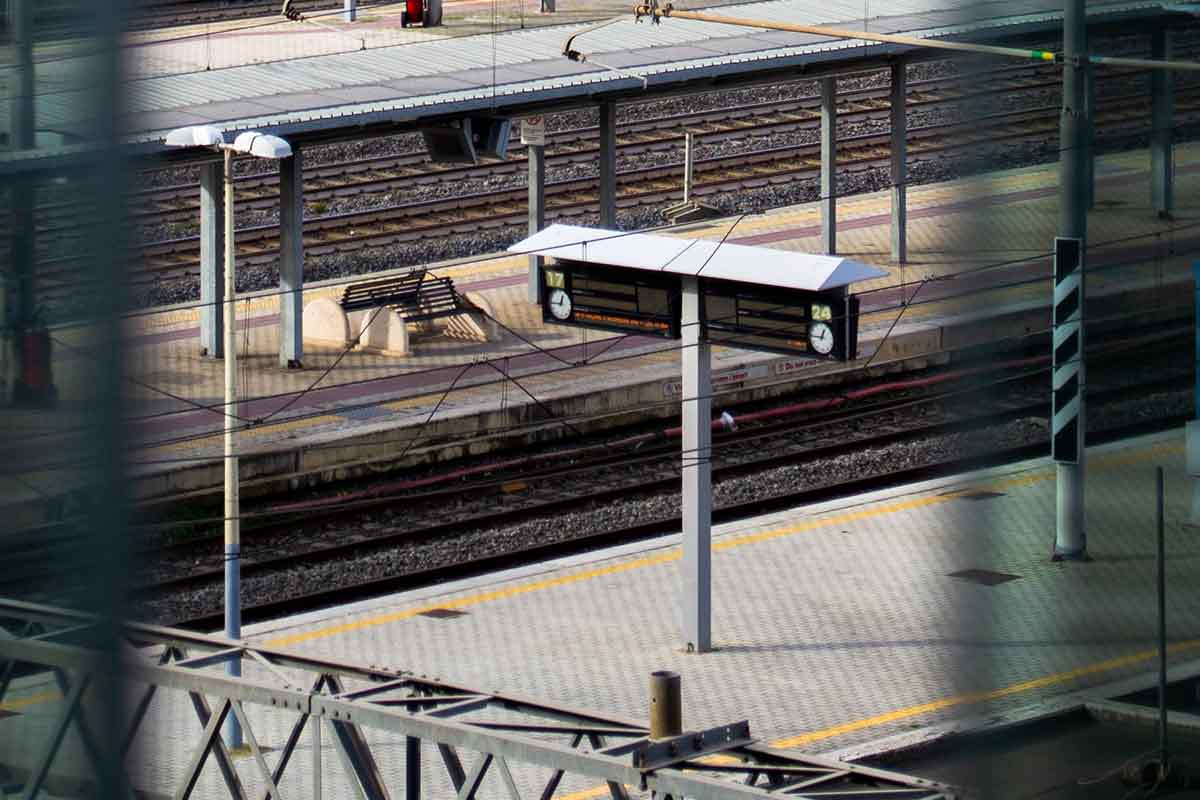 First, you'll have to decide if you want to get to Naples or Salerno by train and book the train ticket accordingly when in Rome.
Salerno is an important city in the Campania region and is closer to the Amalfi Coast compared to Naples.
In fact, from here you could also get the bus and ferry that stops in different towns and villages:
Amalfi
Positano
Vietri sul Mare
Cetara
Maiori
Minore
Ferries stopping in the Amalfi Coast are not available from Naples. These ferries are available from the 1st of April to October 31st.
There are no railway stations on the Amalfi Coast. This means that you can reach its towns only by bus, car and ferry.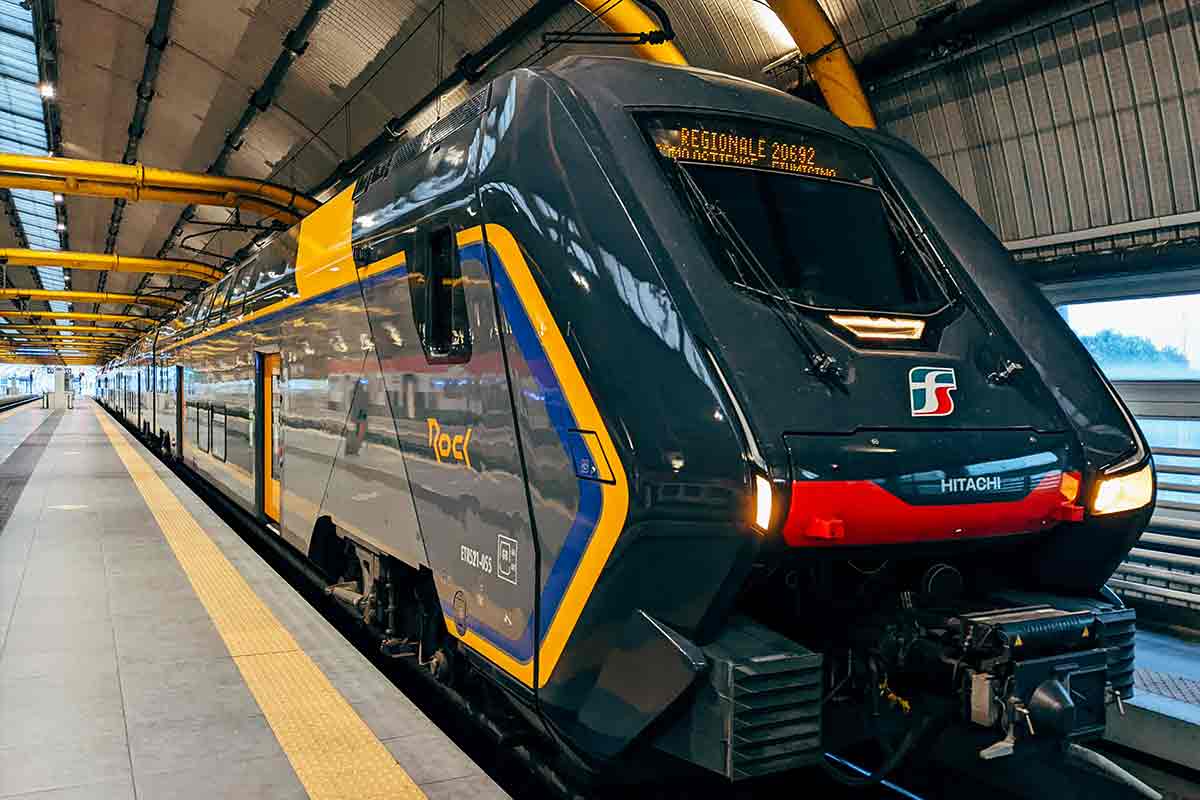 The most popular way to get by train to the Amalfi Coast is leaving from Roma Termini and getting to Napoli Centrale railway station.
See below the two train options you can get from the capital:
Cheap option with long journey: There are several regional trains connecting Rome to Naples leaving at different times of the day.
If you get a Trenitalia regional train it'll take 3 hours to get to your destination. It's not possible to reserve seats and the ticket cost is around 12 euros.
Expensive but fast option: Get to Naples in less than 1 hour and 10 minutes by booking a Trenitalia Frecciarossa train.
This is the quickest way to travel by train and get from one city to the other. You can reserve seats and the trains have air conditioning.
The ticket cost is between 19 and 25 euros.
You can also check how much the ticket costs with Italo, a private-owned train company and compare it with Trenitalia.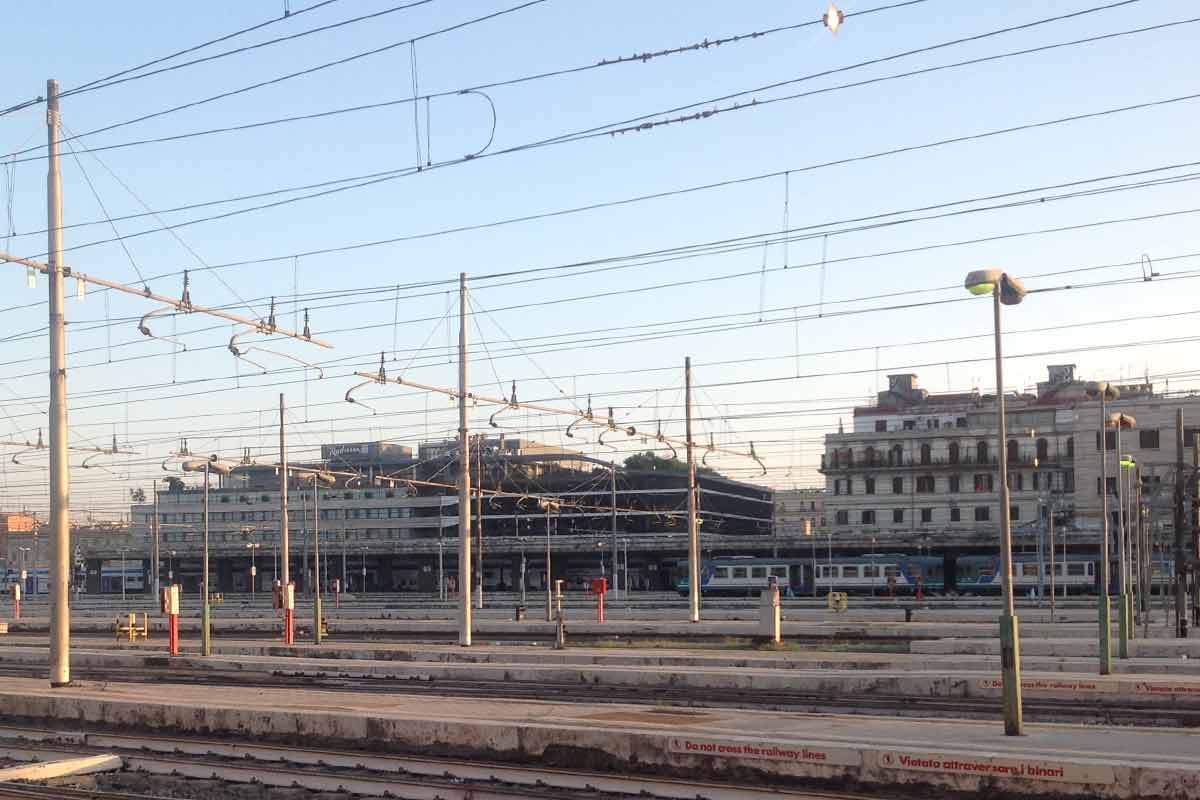 Over the summer, there are good deals and promos you can find navigating both websites.
For example, Trenitalia does have promo discounts for the summer period, and you can save even more than 5 euros when booking the ticket!
Once you arrive in Naples, you have to get another train and reach the town of Sorrento. From Sorrento: you'll take the SITA bus 5070 and arrive in Positano.
From Naples there are two train options you can choose from
Circumvesuviana train
It leaves from the lower level of Napoli Centrale station, right below where the high-speed train platforms area.
This train leaves from platform 3. The Sorrento train stop is the last one and it takes more or less an hour to reach the town.
Trains leave every half an hour during the high season, from 6 am to 9 pm, and the ticket cost is 3.60 euros.
Campania Express train
We recommend this express option if you're traveling with luggage and have a guaranteed seat.
During the high season, these trains are better even if the ticket cost is double the cost of the Circumvesuviana trains.
A one-way ticket costs 8 euros. These trains are a bit faster than the Circumvesuviana ones, and in 45 minutes you'll be at your destination.
Tickets can be purchased online on the EAV Campania website.
The lesser known way to get to the Amalfi Coast is by traveling from Roma Termini to Salerno railway station.
See the two options you have below:
Cheap option with long journey: This option includes getting a regional train from Rome and change it once, in Napoli Centrale.
It will take 4 hours to reach Salerno from Rome and the ticket cost is around 16 euros (if booked at least 2 weeks in advance!).
The expensive but express option: is getting a Frecciarossa train.
This train will take 2 hours and 10 minutes, it's a direct train and the ticket cost ranges between 24 and 29 euros, depending on the time of the day you're traveling and seat availability.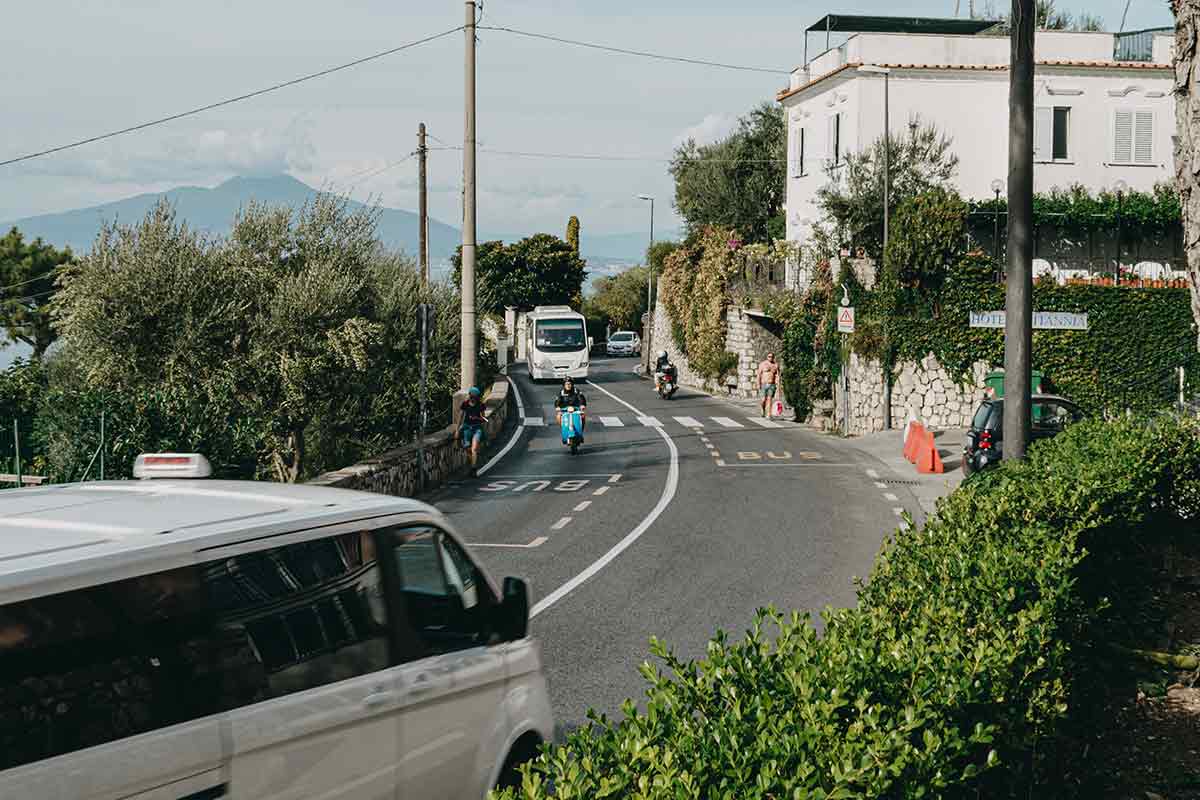 Once you're in Salerno, you can take the bus 5120 that stops in Vietri sul Mare, Cetara, Maiori, Minori and Atrani.
The bus travels from Amalfi towards Positano and Sorrento.
The bus 5110 from Amalfi is the one to get to arrive in Ravello. You can check bus timetables on the SITA coach company website.
Trenitalia provides the Costiera Link, a combined train + ferry / hydrofoil service. With this service you can reach the wonderful towns of the Amalfi Coast from Salerno, Naples and Castellammare di Stabia.
Driving from Rome to Amalfi Coast
If you're renting a car, in order to get from Rome to the Amalfi Coast you'll have to take the A1/E45 motorway with direction Napoli.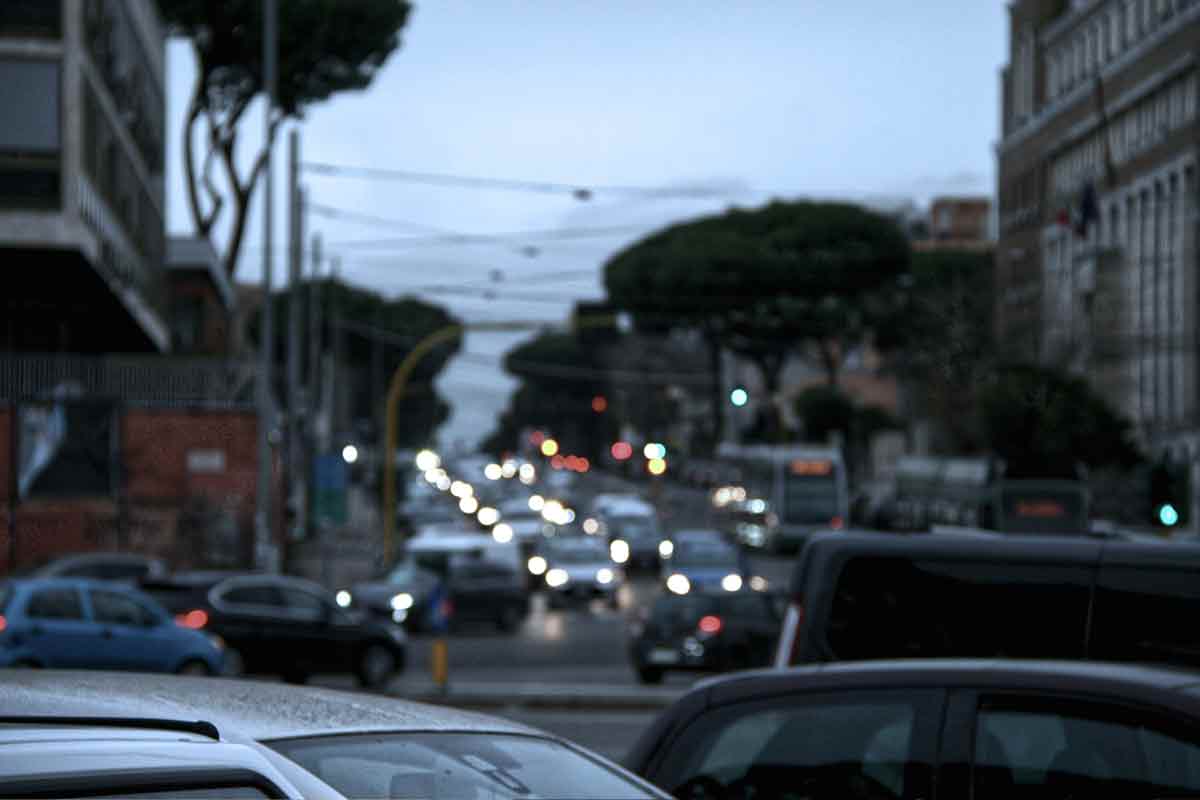 The first town that you can stop by is Ravello.
It will take 3 hours to get there and it's 271 kilometers. The motorway exit is called Angri Sud and from there, drive for 22 kilometers in the direction of Ravello.
If you want to reach other towns on the coast, then drive along the state road SS163. This is one of the most scenic roads in Italy and even if it's quite a narrow and windy road, it's definitely worth it.
Driving is giving you the chance to stop whenever you want to enjoy the best views of the Amalfi Coast and visit more places.
Depending on how long you're planning to stay, you can add as many stops as you like.
If it's your first time in Amalfi Coast we recommend:
Positano
Amalfi
Ravello
Cetara
Vietri sul Mare

For more inspiration, our action-packed guide dedicated to 2 weeks in Italy also covers some of the things to do in these unique destinations.

Bus from Rome to Amalfi Coast

You have another option to reach the beautiful Italian Costiera that will allow saving some money too.

Traveling by bus is a good option if you're on a budget, adaptable and have time. The best way to get from Rome to the Amalfi Coast by bus is traveling with Marozzi coach company.

With their service, you can reach Positano, Praiano and Amalfi with the same bus.

The first stop is Positano and it will take 4 hours and half to get there, 4.45 hours to get to Praiano and 5 hours to get to Amalfi.

The ticket price is the same regardless of your stop and it's 21/23 euros one way. There's only one service leaving every day from Tiburtina Autostazione at 7 am.

Another option includes getting the Flixbus bus. These buses leave near Roma Tiburtina station and get to Naples for around 2/4 euros.

From Naples, you'll have to take another bus to Positano. This bus leaves from Napoli Porta Nolana or Napoli Garibaldi stations and arrives in Sorrento.

Here you should take the 5070 SITA bus to the Amalfi Coast and stop in Positano or Amalfi. If you want to reach other villages of the Amalfi Coast, consult the SITA bus website.

If you want to go for the second option we mentioned, we recommend to combine train and bus as we explained in the getting from Rome to the Amalfi Coast train section.

Day trip from Rome to Amalfi Coast

If you don't want to plan any part of your trip from Rome to the Amalfi Coast, then we suggest joining a day trip tour.

This option works best if you only have a day to spend on the Amalfi Coast and don't want to miss out the chance to see this wonderful region

Check out this Pompeii, Amalfi Coast and Positano Day Trip (via private-coach). You'll leave the capital city early in the morning and visit Pompeii first and then move towards Positano or Amalfi (depending on the time of the year).

The tour includes an English-speaking guide for the whole day, round-trip transport, skip-the-line ticket for Pompeii with guided tour and drive to Amalfi Coast.

Joining a guided your is a big opportunity to ask questions to a local expert guide and discover all the best (off-the-beaten-path spots) of the Amalfi Coast.

Getting to the Amalfi Coast from Rome

Now you have a complete list of options with clear instructions on how to get from Rome to the Amalfi Coast.

Based on your schedule and budget, you can choose the option that's more suitable for your needs. There are also many ways to save money by looking for applicable promos and discounts.

We definitely recommend visiting the Amalfi Coast if you're spending some days in Rome and looking to explore more places in Italy.

If you're looking for more inspiration on how to spend your time in the Amalfi Coast, read our 4 days Amalfi Coast itinerary that showcases our best tips.

---

Dear responsible traveler: This post may contain affiliate links, which means, if you click through and make a purchase, book a tour or a hotel, we may earn a small commission. This is at no additional cost to you. Your support means a lot and helps us to maintain the quality of this site.