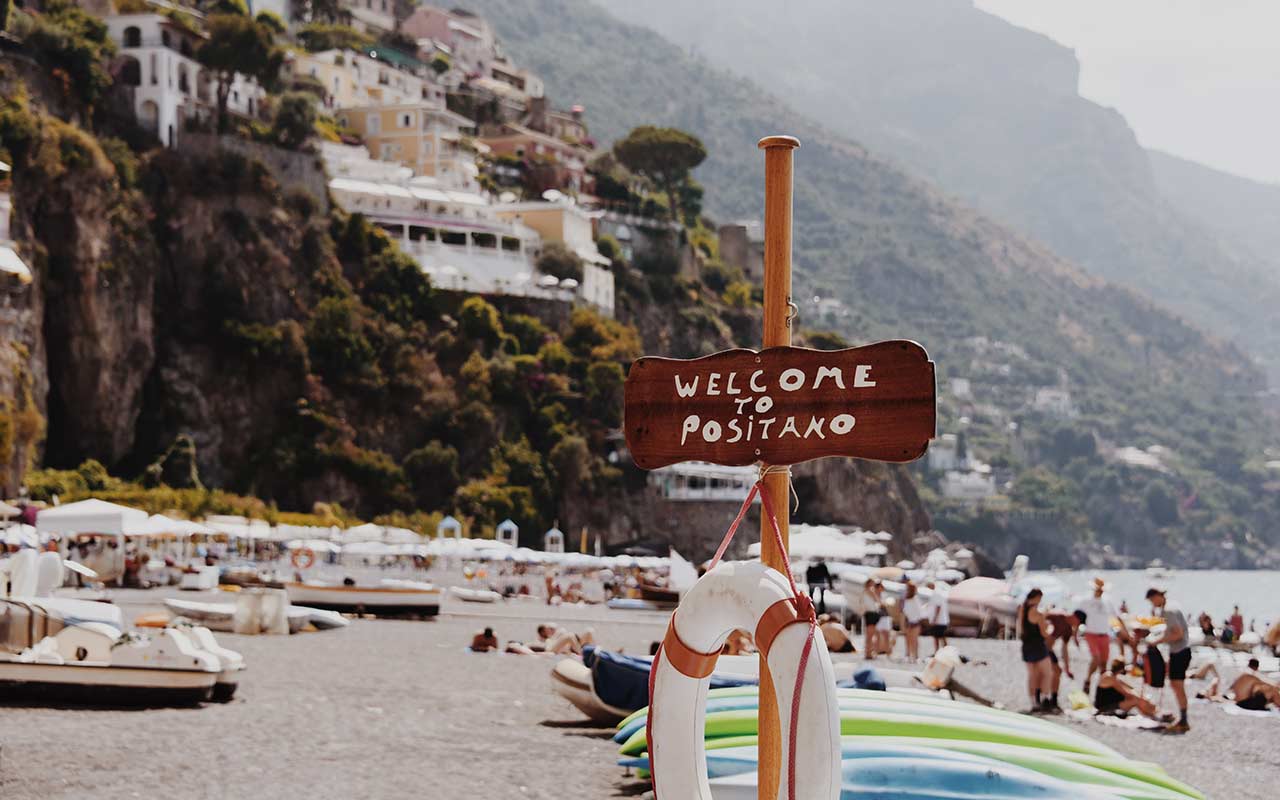 Welcome to this guide on getting from Naples to Positano.
Positano is the first town on the Amalfi Coast that you come across when arriving from the north of the region.
The town is in the southern Italian region of Campania and attracts thousands of visitors from all over the world for its outstanding beauty.
Naples to Positano
Positano is nestled amongst high coastal cliffs facing the blue Tyrrhenian Sea, dotted by small piazzas, ancient churches and alfresco restaurants.
Unfortunately, there are no direct public transport connections between Naples and Positano. But there are a few different ways to get there.
Hence why below, we'll explain how to get from Naples to Positano.
Is Positano worth visiting?
The Italian town of Positano is one of the most precious jewels on the Amalfi Coast, and the history of this small town is somewhat ancient.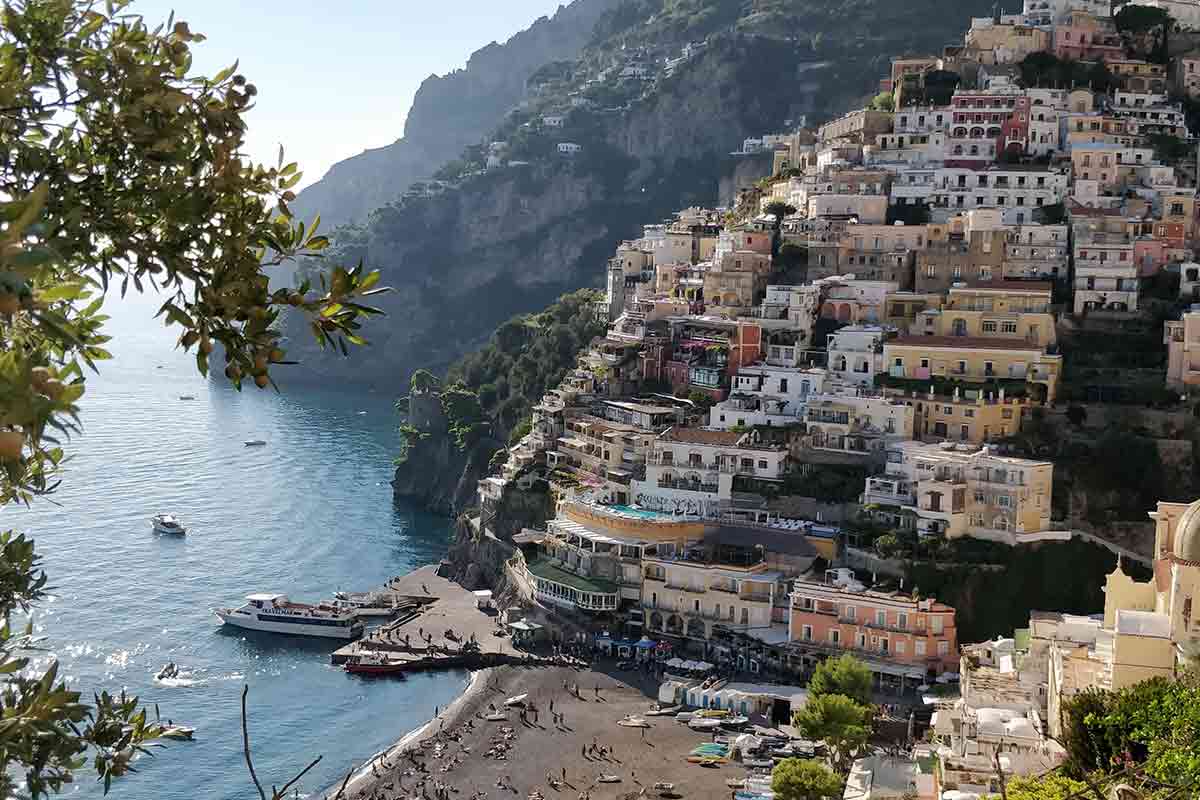 Positano has existed since the Stone Age. The origin of its name goes back to when the Greeks were expanding around the Mediterranean Sea.
At that time, they decided to name the city after the Greek god Poseidon for its strong connection with the sea.
Apart from its long and fascinating history, though, what else do Positano and the picture-perfect Amalfi coast have to offer you as a visitor?
Let's explore some reasons to visit Positano:
Positano is famous for having a pleasant and refreshing sea breeze blowing all year round. This attracts visitors from March to October. Given the enormous tourist influx that floods the streets of the city during the summer, it can be difficult to stay in the months of July and August because it's very hot and crowded.
The town's unique geographical position and its narrow and sinuous streets, better called 'stairways', connect the upper part of the city to the beaches. The main beaches in Positano are: Spiaggia Grande and Fornillo. Both of which can be reached by foot from the center.
Positano is a millenary chest of traditions. Starting from the cuisine to the famous Positano fashion. Here you can sip the best limoncello and eat tens of different seafood pasta dishes: such as the traditional spaghetti with anchovy sauce. Being in Positano gives you chance to go shopping and get into the '60s hippy-chic clothing style, find wonderful ceramics and unique gifts from Italy to carry back home.
These are only a few reasons why it's worth visiting the coastal town, as the amount of outdoor activities and things to do is really endless.
How far is Positano from Naples?
Positano is 57 kilometers away from Naples, and it takes more or less an hour to get from Naples to Positano by car.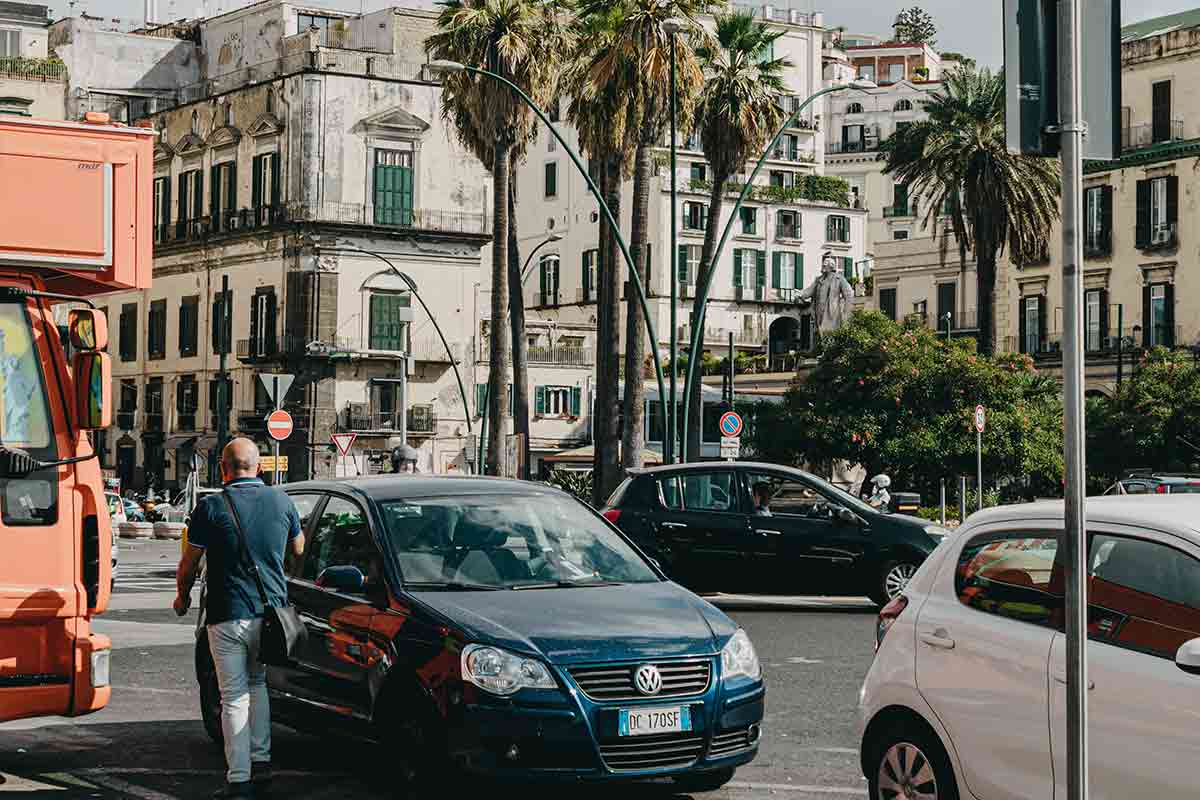 All the coastal towns of the Amalfi Coast are situated on state road 163. There's no railway station in Positano so if you're not traveling by car you should first reach Sorrento, only 20 minutes away by bus.
It's also possible to reach other towns on the Amalfi Coast by bus and from April to October, it's connected to Salerno, Amalfi, Maiori, Minori and Sorrento thanks to maritime connections via ferries and hydrofoils.
Renting a car in Positano is recommended if you want to move around and visit other villages on the Amalfi coast for 4 days or even more.
If you're not planning to do that and want to visit Positano for just one or two days, it's better to get there by bus or by ferry.
Where to Stay in Positano
If you decide to spend more than one day in Positano, we highly recommend you try one of these 3 hotels for a memorable experience:
https://www.booking.com/hotel/it/marincanto.en-gb.html

Luxury – Hotel Maricanto is a stunning property only a minute away from the beach and based in the heart of Positano. From its terraces you can enjoy panoramic sea and city views. All rooms have sea-view balconies. A sweet and savoury breakfast is served in the morning.
Mid-range – Marilù Vacation Home is close to both the beach and the centre of Positano. Points of interest nearby are the Roman Archaeological Museum, the Positano Port and Fornillo beach. This apartment has 1 bedroom, living room, kitchen and bathroom.
Budget – La Mammola although Positano is not the place for hostels and budget stays, you might find good deals at this property during the year (during the summer prices are high everywhere here!). The house is only 5 minutes walk from the beach. The rooms have air-conditioning, Wi-Fi and in the morning an Italian breakfast is served.
How to get from Naples to Positano
Now that you know where Positano is and what you can do here, let's look at how to get from Naples to Positano by train, car and by bus.
Train from Naples to Positano
If you want to get from Naples to Positano by train, there are two options you can choose from. Remember, there's no direct train from Naples to Positano, as the town has no railway station.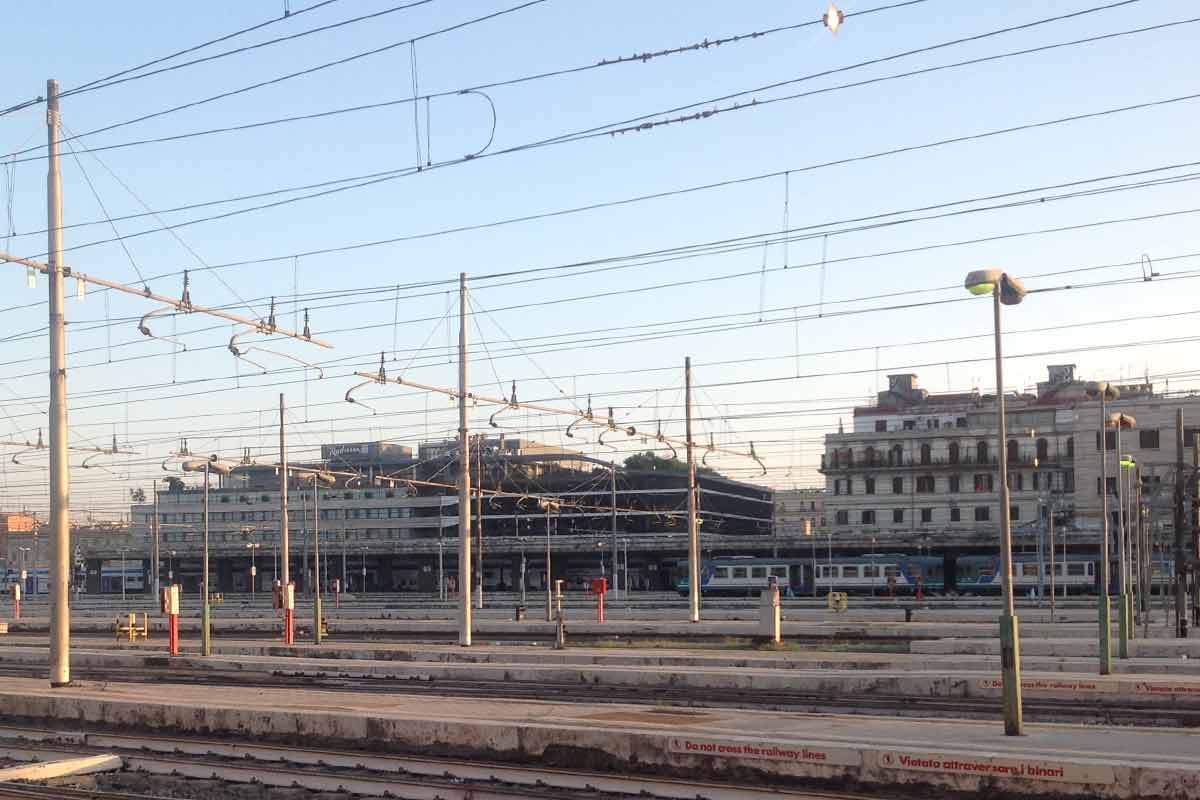 Our first option involves getting to Sorrento by taking the Circumvesuviana train from Napoli Centrale railway station.
The Circumvesuviana trains leave from the lower level of the station, right below where the high-speed train platforms are.
Note that: all Sorrento trains leave from platform 3.
The Sorrento train stop is the last one and it takes more or less an hour to reach the town. Trains leave every half an hour during the high season, from 6 am to 9 pm, and the ticket cost is 3.60 euros.
Once in Sorrento, take one of the SITA buses number 5070, that connects the Sorrento peninsula to the Amalfi Coast. The first coastal town where it stops is Positano.
The second option is to take the Campania Express train.
The Circumvesuviana trains can't be booked in advance, so if you'll carry luggage and want a reserved seat, the express trains are the best option.
The ticket cost is 8 euros, but the journey to Sorrento is faster as it takes 45 minutes to get there.
Tickets can be purchased online through the EAV Campania website. Again, once in Sorrento, you should get the first bus to the Amalfi Coast.
Driving from Naples to Positano
To get from Naples to Positano after renting a car, you should take the A3 motorway in Naples, take at Castellammare di Stabia exit.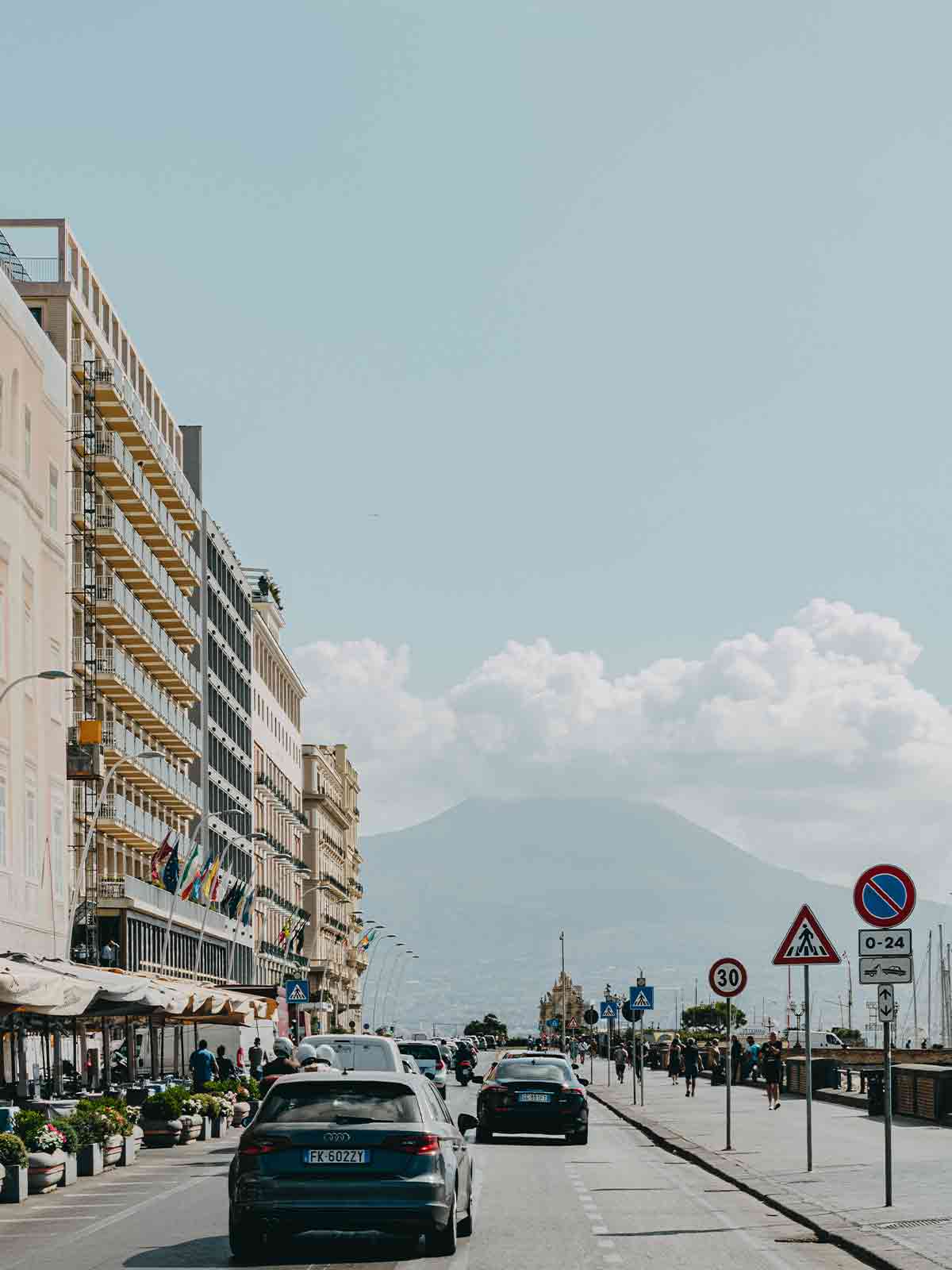 Continue towards Sorrento on state road 145 and once you reach Piano di Sorrento, follow the signs for Positano and take the state road 163 which leads to the towns on the Amalfi Coast.
Bear in mind that during July and August (weekends especially), traffic on the Amalfi Coast road can get you gridlocked for a while.
Considering the hot weather around this time of the year, it's not advisable! Travel very early in the morning or in the evening to avoid the hottest hours and less traffic on the road.
Driving along the Amalfi Coast is the best way to explore the coast, stop whenever you want and for how long you want in the most scenic places.
However, if you are not used to driving on narrow and winding roads, opt for public buses or a private transfer with a driver.
We recommend booking this Naples Private Transfer to Sorrento service for a hassle-free and smooth transfer from Naples to Sorrento.
Bus from Naples to Positano
Another option to get to Positano from Naples is to take the SITA bus.
Check the timetable here. There's no direct bus from Naples to Positano and you should first get to Sorrento.
The bus leaves from the station of Napoli Porta Nolana or Napoli Garibaldi and arrives in Sorrento, from where you should then take the 5070 SITA bus towards Positano.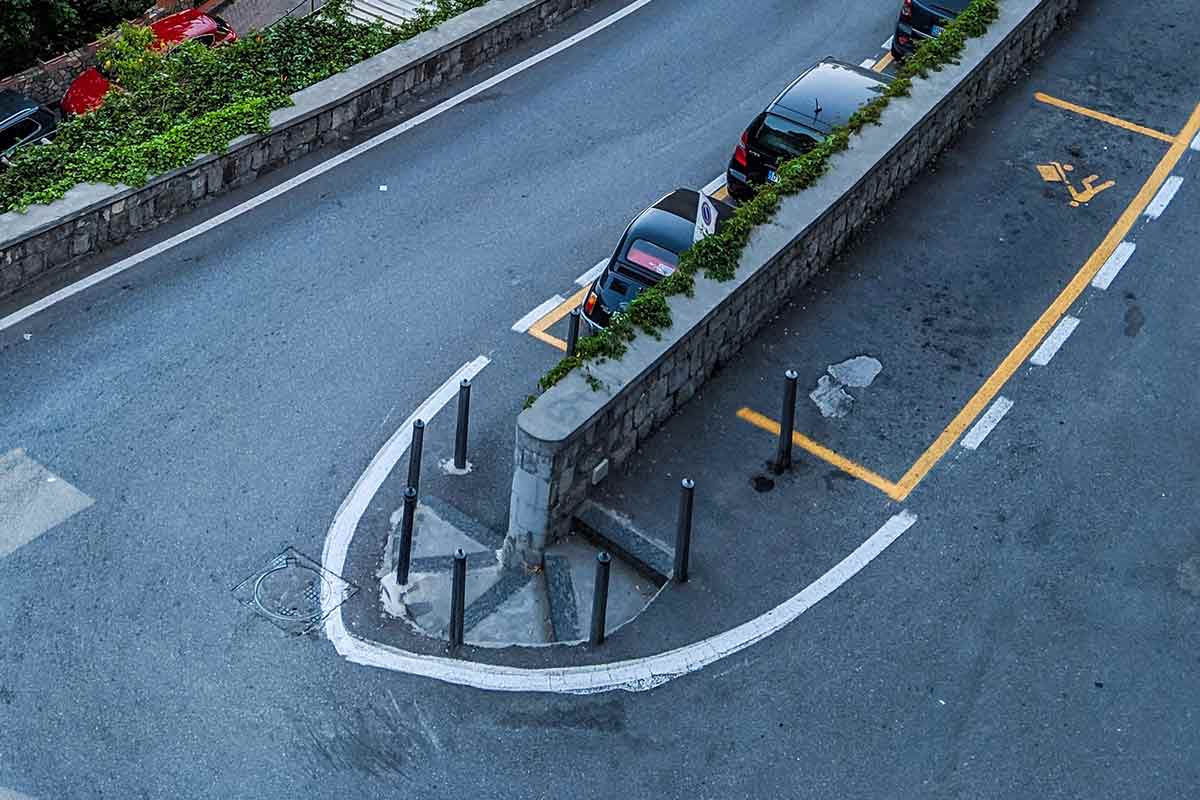 The bus takes more or less 1 hour and 10 minutes to get to Sorrento.
There's also a bus from Naples airport to Sorrento called Curreri bus.
These buses leave outside terminal 1 and the ticket cost is 10 euros to pay to the bus driver. An Italian phrasebook may be helpful here too.
This bus takes 1 hour and 15 minutes to get to Sorrento, and it's the best option if you want to get there without stopping in Naples.
If you prefer to get to Naples first, then get to the Alibus bus towards the city center, leaving from terminal 1.
This bus will get you to Napoli Centrale station and the ticket cost is 5 euros. You can either book the ticket online or on board.
From here, you can either get another bus to Sorrento or take the Circumvesiviana or Campania express train.
Day trip from Naples to Positano
Maybe you're only thinking of spending 1 day in Positano and then traveling back to continue your Naples itinerary before heading home?
In this case, a day trip from Naples to Positano is the best alternative to visit this splendid coastal town.
This Boat Tour to Positano (Amalfi and Ravello) is a great way to not only visit Positano but also Sorrento, Amalfi and Ravello.
The day trip includes all transfers to and from the meeting point in Naples, the guide, a boat tour and the visit to Ravello.
What people love the most about this tour is the chance to enjoy the coastal view of the main town of the Amalfi Coast from the boat!
Getting from Naples to Positano
There are many ways to get from Naples to Positano and in this article, we've explained the different options to take into consideration.
Now it's time to choose the one that suits your needs and the time you have available.
If you're spending a few days in Naples, take some time to visit the wonderful Amalfi Coast and stop in Positano to admire its scenic views and visit the beach.
Will you be arriving in Positano soon? Why not check out our Sorrento and Amalfi Coast itinerary for even more inspiration to support your trip to the Amalfi Coast?
---
This post contains affiliate links, meaning, if you click through and make a purchase or sign up for a program, we may earn a commission. This is at no additional cost to you.