Is Paris safe for new travelers?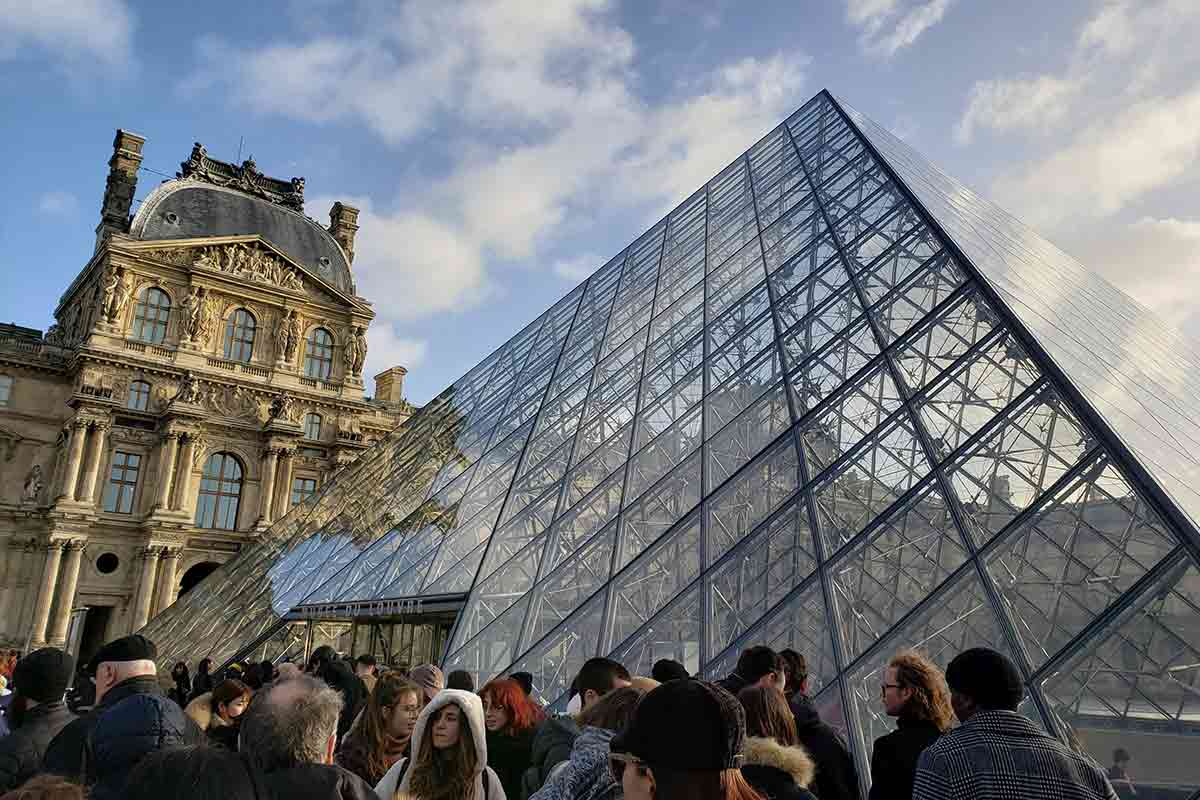 Paris, The home of the Mona Lisa, Sacre Coeur, Louis Vuitton… oh, and that big tower everyone loves.
This city is home to almost 2.2 million residents and is both the capital city and largest city in France.
Is Paris Safe?
Full of history, both recent and medieval, it has an eclectic array of museums and galleries.
It's also one of the best places in the whole country to study for university, with fashion and design being the most prevalent studies.
Not only that, Paris is a smart city that employs innovative techniques to pave the way in residential, business, and commercial energy-saving techniques.
The big question, however, is whether Paris is as safe as visitors make it out to be. Is Paris just another European city with petty crime and scams?
Or, is it safer than most other European cities?
How Safe is Paris?
Paris is an interesting place when it comes to the question of safety.
On the one hand, it's just like any other major European city with petty crime problems, organized crime, and the highest chances of crime happening to visitors being pickpocketing.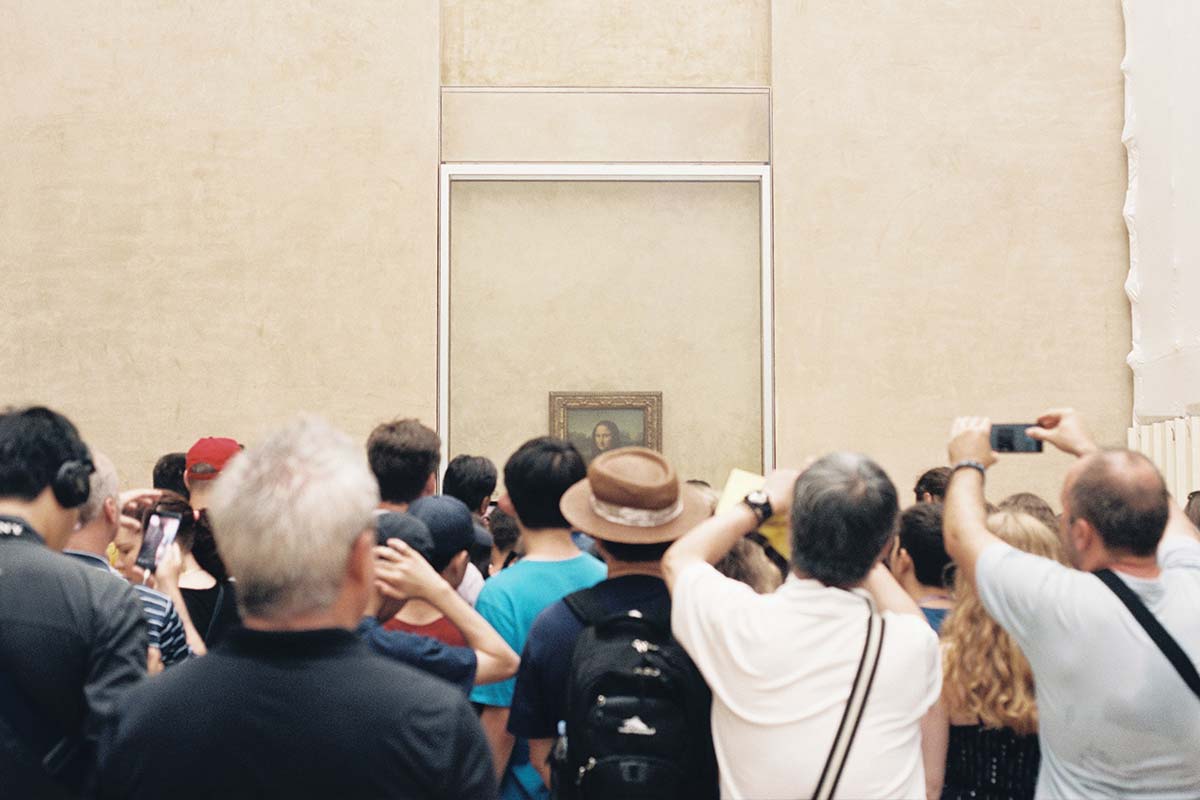 However, it's still seen by some visitors as a more dangerous place than the likes of Barcelona or London.
This is due to the fact that there is a lot of underground crime such as drugs and trafficking.
There are thousands of migrant workers living on the streets. In our opinion, Paris is a very safe city because of just how many tourists visit here.
It's just like Rome and London, tourists make up a lot of the GDP, so they aren't typically targeted.
If we had to criticize Paris's tourism, we would say the rat infestation is the biggest problem.
Paris Crime Rate
The current U.S. Department of State Travel Advisory assesses Paris as being a MEDIUM-threat location and has assessed Bordeaux, Lyon, Marseille, Rennes, and Strasbourg as being LOW-threat locations for crime.
Since the start of the first national lockdown, burglaries of businesses are up 60 percent and muggings have increased by 2.4 percent.
Visiting tourists are commonly victims of purse snatching or pickpocketing in high traffic and tourist areas, but violent crimes against tourists are infrequent.
There are three times as much total crime happenings in the USA as France.
Get a FREE travel insurance quote from SafetyWing to get the right (and timely) support when it comes to protecting yourself in Paris.
Is Paris Safe to Travel Alone?
Yes, definitely!
French people and Parisians, in general, tend to be more introverted than Americans or rural English people, and tend to mind their own business.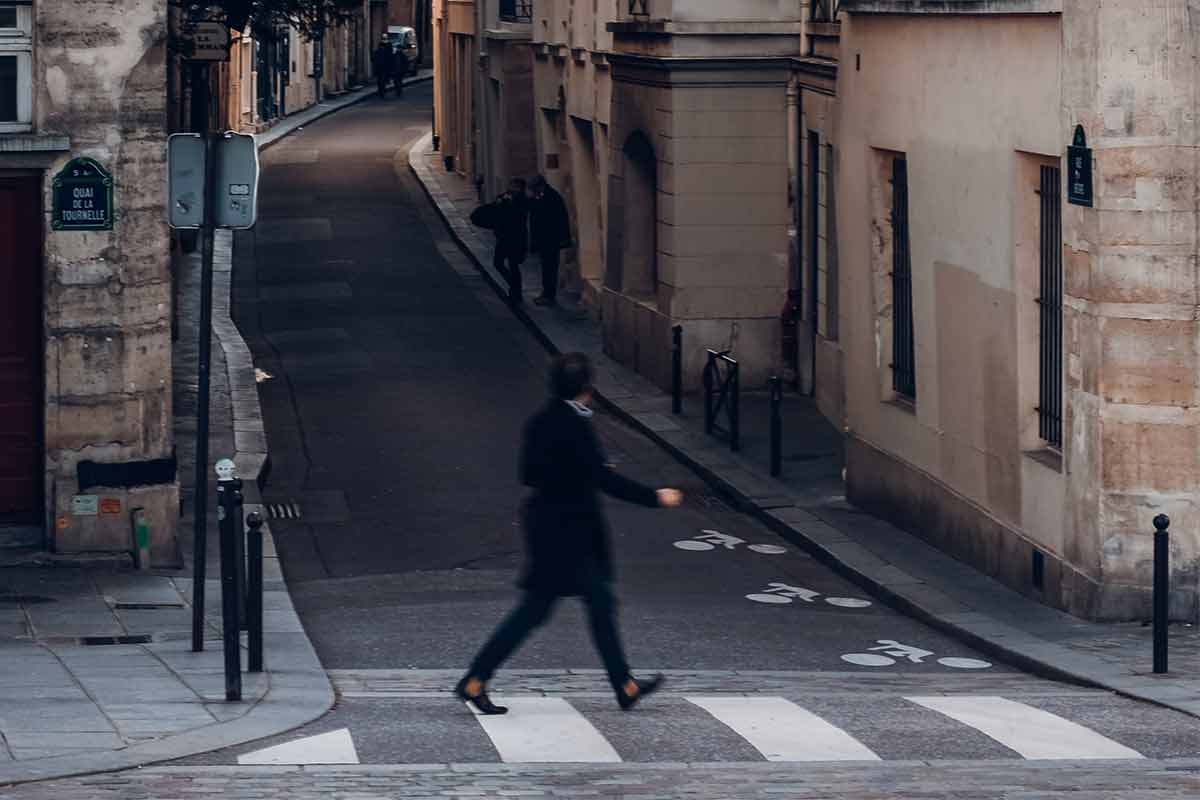 Beyond that, Paris is chock full of activities that are wonderful to do on your own: museums, long walks, photography, patisseries, and window shopping. How does a self-guided Visit to Opera Garnier sound?
Travelers who are undecided between Amsterdam or Paris for example, may like the fact that Dutch people are more extroverted and not likely to beat around the bush when it comes to interacting with visitors.
Where to Stay in Paris
There are some amazing hotels in Paris and according to Timeout, there are some incredible spots to stay when visiting Paris:
"Beautifully kept squares, lush parks with hidden fountains, traditional bistros, and dinky fashion boutiques – if you're looking for this kind of Parisian romance, the Marais is for you."
"For the five-star Parisian experience, it has to be Saint-Germain-des-Prés. From existentialism to jazz, this is where Paris's key 20th-century cultural movements thrived, where Godard and Giacometti shared cafés and bookshops with Sartre and de Beauvoir. That golden age lives on in the many independent stores and boutiques, and for authentic café culture, Saint-Germain takes some beating."
"If you're looking for some of Paris's best nightlife, head to the area between Bastille and République, where dozens of bars line the Rue Oberkampf. Here, you'll encounter everything from fancy cocktail joints to basement dives to sleek wine bars."
Paris: Travel Safety Tips
Although Paris isn't the most unsafe location in the world, it wouldn't hurt to take some precautions before and during your stay to ensure that you stay safe no matter what.
Here are some tips to take with you:
Walking around flashing expensive items and gadgets will attract attention from unwanted petty criminals.
Get your FREE travel insurance quote from SafetyWing to receive support when it comes to unforeseen travel complications.
Keep your bag close to you at cafes/restaurants, never place your bag in a retrievable position open for passers-by to grab.
Remember to carry an umbrella and check out this list of things to do on a rainy day in Paris if you'll be visit during the winter months.
Be aware of your surroundings when using the Metro or other public transport.
Don't show wads of cash when paying for stuff – control how much cash you carry around and use a hotel safe. Wearing a money belt may attract attention.
For budget travelers to the city FIAP Jean-Monnet is one of the most popular place to stay when you want to be close to the Latin Quarter, Le Louvre and the Eiffel Tower.
Know the typical distraction techniques – pickpockets often work in groups and sometimes pretend to be collecting money for a charity.
Learn a few French phrases – lots of people speak English but it just pays to have at least a few words in French to get by.
Foie gras, Escargot, Baguettes, and Macarons are some of the best things to eat in Paris so don't miss the opportunity whilst here.
Avoid homeless communities around large train stations – plus groups of people that sit around drinking.
Be careful with drink or drug-taking if you're a fan of the Paris nightlife.
Also, read some of our best sustainable travel tips to help ensure that your trip has a more positive effect on the environment.
Best Time to Visit Paris
The best time to visit Paris is between May and September, when the climate is quite warm, the ability to sit outside in cafés.
Winter on the other hand is a freezing nightmare: Temperatures range from 20 to 30 degrees Fahrenheit.
Paris is expensive all year round, but the busy times are the height of Summer and December (Christmas).
If we had to pick a particular month, we would say June.
This is because of the follwing reasons:
The eco-friendly We Love Green festival, a festival that puts the emphasis on music and eco-responsibility.
Fête de la Musique, which has a history that stretches back to 1982.
The annual Django Reinhardt Jazz Festival, located on a small island on the Seine.

It worth getting a river shuttle pass to be able to explore Paris at your own pace within a 24 hours or 48 hour period on the sightseeing cruise.

Is Paris Safe? Final Words

Turns out, Paris is quite a safe place if you take the necessary measures.

Planning ahead will make your trip stress-free, so make sure you have the right equipment and steadfast conviction if something goes wrong.

Paris has bar none, the best galleries in the world, so if you're visiting purely for getting cultural, no need to fear. Book your trip to Paris today!

Read more about European cities in our inspirational travel guides.

---

This post contains affiliate links, meaning, if you click through and make a purchase or sign up for a program, we may earn a commission. This is at no additional cost to you.