With all the places to see in Italy, is Milan worth visiting?
Milan is the second-most populated city in Italy after the capital Rome and it's famous worldwide for Milan Fashion Week and the high street shops of Prada, Versace and Gucci, to name a few of the most well-known Italy brands.
The industrial city can't be compared to the architectural and artistic beauty of Rome and Florence, but it's still a stop that you might want to include in your Italian itinerary or for a weekend.
So, is Milan worth visiting and worth your time? Let's dive into the post so we can help you to make an informed decision.
Is Milan Worth visiting?
Yes, we believe Milan is absolutely worth visiting! This cosmopolitan and vibrant city is an unmissable place to visit in Italy.
In fact, Milan is a city perfect for a short break and even more so if you have already spent 2 or 3 days in Rome or had the chance to spend time in Florence or Venice which all offer a more interesting artistic and historical heritage.
Alternatively, we suggest including Milan on your itinerary around the country, since it's well-connected to all the major Italian cities.
Where is Milan?
Milan is based in northern Italy and more specifically in the Lombardy region.
Milan constitutes the largest province in this region and it's considered the industrial and economic engine of Italy.
It's not far from Como's popular lakeside resort and other minor towns such as Bergamo, Pavia and Varese.
If traveling by train, it's good to know that Milan is three and a half hours away from Rome, two hours and a half from Venice and just one hour from Turin.
How far is Milan from Rome?
Milan is 572 kilometers from Rome, the Italian capital city. It's very easy to get from Milan to Rome, in fact, there are many Italians traveling by public transport every day from one city to the other, mainly for work purposes.
The best way to get from Milan to Rome is by high-speed train (Freccia Rossa or Italo trains) and it will take three and a half hours.
The two cities are well-connected via the A1 motorway, the most important motorway in the country but it will take double the train time.
Where to Stay in Milan
See our selection of accommodation options for Milan below:
Castello Guest House Milano – this guest house overlooks the Piazza Castello and is located in the heart of the city.
Hotel Cavour – is a four-star hotel, only a 15 minutes walk from the Duomo.
Zebra Naviglio – if you want to locate yourself in one of the coolest areas of Milan, then you should stay in a hotel like this one near the 'Navigli'.
7 Reasons to Visit Milan, Italy
Now that you know a bit more about Milan and where to stay while spending time in the city, here's our personal list of 7 reasons why Milan is worth visiting.
For the architecture
Milan is an industrial city and played a leading role in the past century to boost the country's economy after the Second World War.
When it comes to architectural styles, the city is a showcase of Liberty and the late 19th-century style of some noble palaces (also (see the Galleria Vittorio Emanuele II) as well as futurism.
The more 'futuristic' side of the city is located in the Porta Nuova Garibaldi district where the Unicredit Tower is, symbol of the advanced era.
In Milan, you can literally visit the Duomo, one of the most beautiful examples in Italy of Gothic and Renaissance style, Sforzesco Castle (the largest city castle in Europe) in Renaissance style and the Teatro alla Scala in Neoclassical style.
It's also worth getting to know and explore those parts of the city that have experienced an architectural upgrade in the last decades like the Bosco Verticale, the area called Citylife Tre Torri and the Navigli district.
To go shopping
A trip to Milan cannot be defined as such without doing a bit of window shopping. You can spend as much time (and budget!) as you want undisturbed looking around slowly and eventually, if you're here when sales are going on, get some new clothes for a good price too!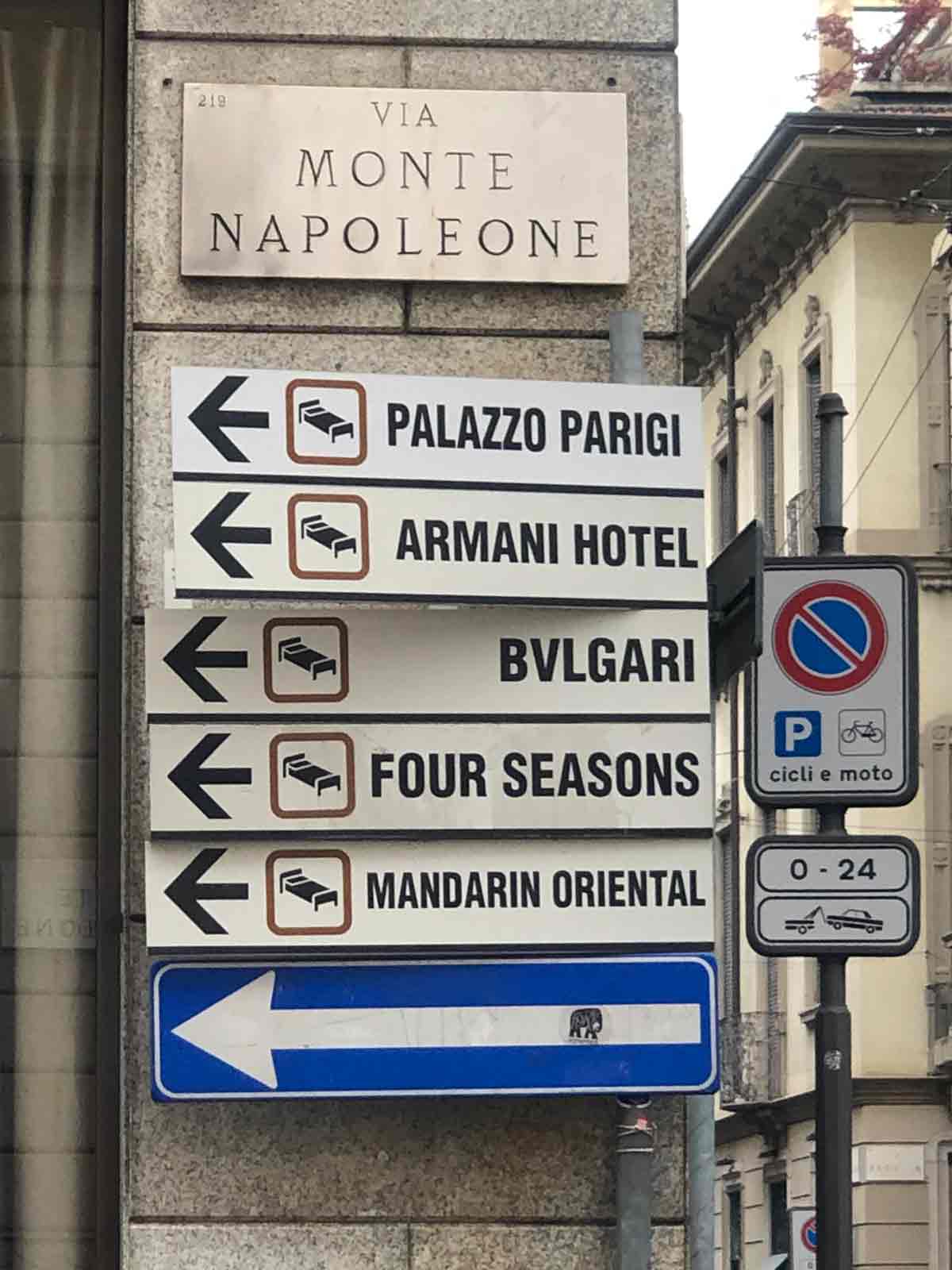 Don't stick only to Corso Vittorio Emanuele and via Monte Napoleone, the most famous areas to go shopping. Check out lesser-frequented streets where small independent boutique shops might be and reach the Brera or Navigli area.
These two places are great if you are looking for a new vintage look or a designer's atelier. Via Torino or Corso Buenos Aires are the streets to visit for trendy and some of Europe's most fashionable shopping.
Milan is worth visiting for Fashion Week. During this long-awaited event, the city becomes the stage for fashion shows of great designers and exclusive events.
For its museums and events
Milan is worth visiting because there's always so much going on!
The list of exhibitions and events taking place here is really long: from art to theatre as well as photography shows and festivals.
Milan is also an important venue for concerts, you will notice that all the most important artists on the scene have a dates booked in Milan.
Among the best museums to visit in Milan, check out:
Museo del Novecento with a collection of 400 artworks created during the two World Wars, plus some Abstractism, Spatialism and Poor Art masterpieces.
Brera Art Gallery with a collection of the most important Italian pieces of art by Tintoretto, Mantegna, Raphael and Caravaggio.
The Leonardo da Vinci National Museum of Science and Technology is the largest science museum in Italy.
MUDEC – Museum of Cultures dedicated to different world cultures.
It doesn't end here! There are more museums worth visiting and since there are always temporary exhibitions taking place, we recommend checking on the web if there's anything that might be of your interest.
To enjoy the authentic Italian aperitivo
Since the year 2000, the aperitivo (or happy hour tradition) become popular in Milan and today everybody loves it!
The aperitivo takes place normally between 5 pm to 7 pm and the bars offer cocktails at a fixed price which also gives free access to an unlimited buffet.
The drink is no longer accompanied by just peanuts, crisps, and olives, but by toast, sandwiches, pizzas, small portions of pasta, cured hams, cheeses and more.
Since Milan is the Italian capital city for cocktails, it's good to know that there are some must-try alcoholic drinks that originate from here:
Ramazzotti
Rabarbaro Zucca
Campari Bitter
Fernet-Branca and Brancamenta
So which aperitivo should you absolutely give a try when in Milan? We recommend the Spritz Campari, the Negroni Sbagliato, the Zucca lavorato 'secco' and Gin Rosa.
The list of aperitivo bars is endless, but as a first-time visitor, we recommend going to the Terrazza Aperol as it is from here you can also enjoy an exclusive view over the Duomo's square and cathedral.
While spending time in Milan you can also join this aperitivo tour with street food to learn more about the aperitivo tradition.
Easy to move around
Thanks to its 5 subway lines, 36 tram lines and two bike-sharing services, Milan is really easy to get around.
By public transport, you will be able to get (almost) everywhere, but in Milan, you can also easily get around the historical center on foot.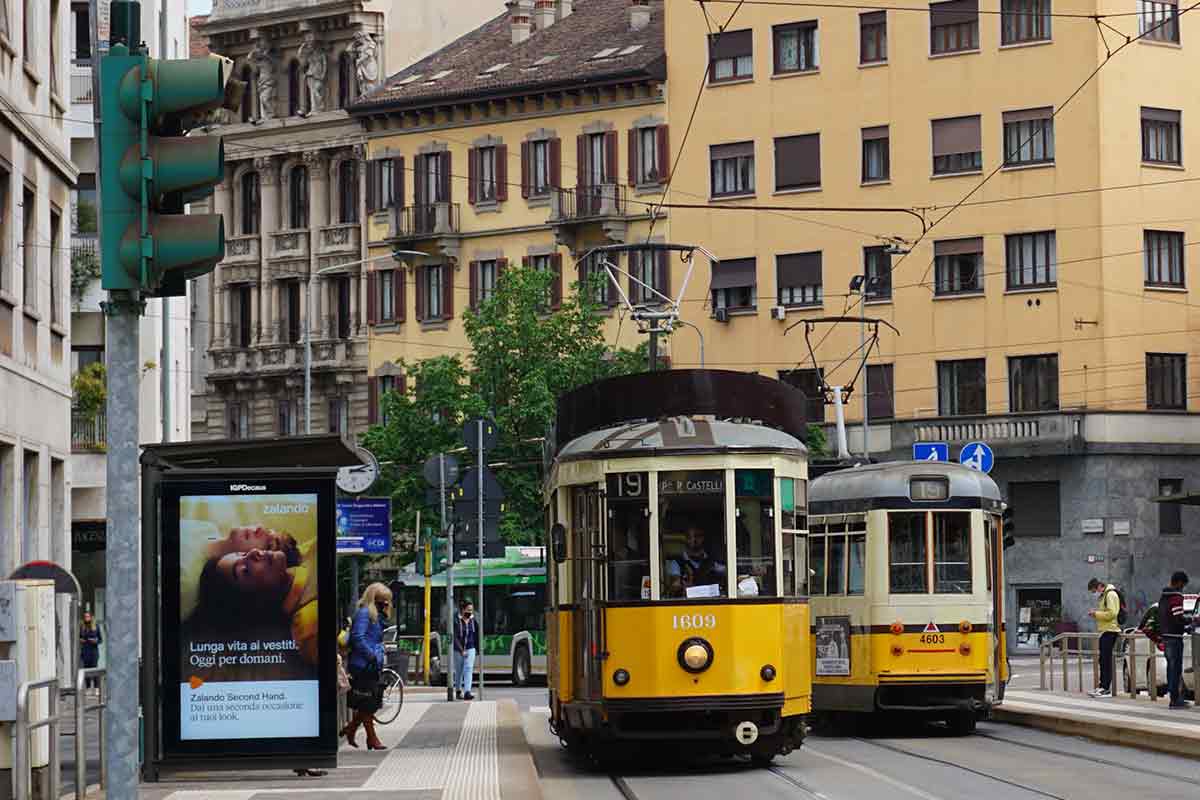 For example, if you want to get from Piazza Duomo to the Navigli it takes 25 minutes, and to get to the Brera district it takes only 17 minutes.
Why don't you walk around and enjoy the city's atmosphere, and for longer journeys, use public transport? Tram line 10 still has the original carriages and if you want to see the city from a different point of view, we suggest getting it.
The route starts from the Central Station and stops in Porta Genova and the Navigli, crossing the heart of Milan. Did you know that it's possible to organize themed events on the trams?
From murder mystery dinners to masked guided tours and discos for private parties, the choice is vast. Check out this 2.5-Hour City Tour by Tram to make the most of it and get to know the city in a different way.
From local to ethnic cuisines
Milan is a great foodie destination, first because you're in Italy and can taste some of the classic dishes such as pizza but also some other traditional dishes that come specifically from Milan.
Only by tasting some of these dishes, you'll then be able to say that you have really visited the city of Milan! Below is a list of the most famous ones, so make sure to try at least a couple during your stay:
Must try food dishes from Milan:
Milanese risotto
Cotoletta alla Milanese
Ossobuco
Cassoeula
Busecca
Milan is worth visiting because if one night you fancy some Japanese or even Indian food, it is here you can have an eclectic mix of world cuisines (which, most of the time, are difficult to find throughout the rest of Italy)!
The opportunity to taste the local cuisine and dishes from other countries, it's something that both locals and visitors love about Milan.
🇮🇹 How's your Italian going? We recommend you carry this
Italian phrase book
so you can improve or at least familiarize yourself with the language.
In the last couple of years, it turned into a tradition to have brunch, originally a British custom. There are many spots in the city center and we recommend California Bakery near Porta Garibaldi for one of the most delicious options.
Excellent flight and train connections
Milan is extremely well-connected every single day to tens of European cities by numerous flights.
Thanks to its 3 airports (Milano Malpensa, the largest one, Milano Linate and Bergamo) it's easy and often pretty affordable to travel to this city.
Milano Malpensa is also the international airport with great connections to other parts of the world and the most important airport in the country (together with Roma Fiumicino) serving Northern Italy for long-distance journeys.
You can find good deals with low-cost airlines all year round, just bear in mind that if flying with Ryanair you might arrive in Milan Bergamo, which is an hour away by bus or by car. You can book in advance your Bergamo bus transfer.
Milano Centrale is the city's main railway station and there are trains from all over the country arriving here. So if you're in a city like Florence, Venice, or Rome, you can easily get to Lombardy's capital city in a matter of a couple of hours.
From Milan, you can also get to other towns in the region and visit the famous Lake Como or Lake Garda.
🔒 Get a FREE insurance quote from
SafetyWing
to get the right (and timely) support when it comes to protecting yourself while in Italy.
Is Milan worth visiting? 7 Reasons
As you can see, there are plenty of reasons why you should visit Milan.
Whether you're interested in learning more about Italian history and heritage, love shopping or indulging in an authentic aperitivo with your friends or family, this city won't let you down.
If you've got time, why don't you make Milan part of a larger Italian roadtrip? You can check out our 2 weeks in Italy itinerary for more inspiration.
---
Dear responsible traveler: This post may contain affiliate links, which means, if you click through and make a purchase, book a tour or a hotel, we may earn a small commission. This is at no additional cost to you. Your support means a lot and helps us to maintain the quality of this site.