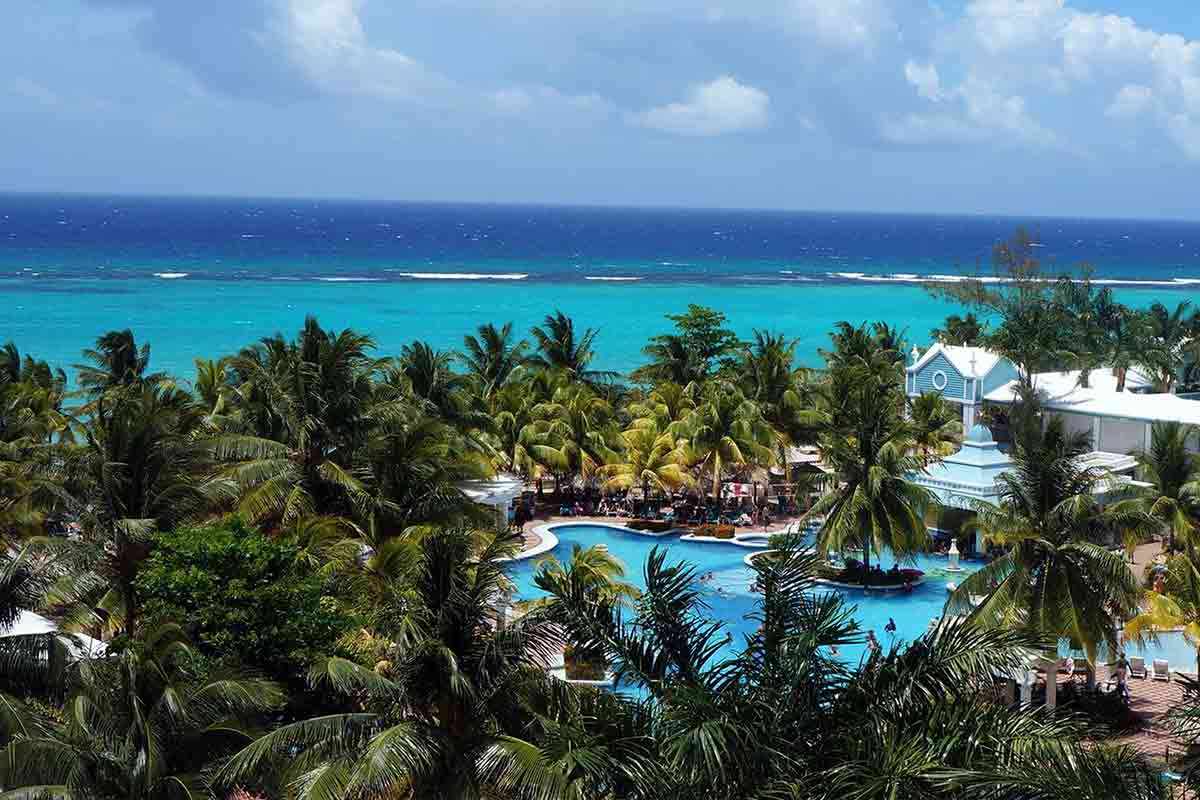 With many Caribbean islands to see, is Jamaica worth visiting?
Let's clarify from the beginning that the Caribbean island is not just about white sandy beaches and triumphant light blue waters.
The beaches are certainly amazing and they'll always be the main reason why people travel from all over Europe and America to get here.
But Jamaica offers much more! This unique island is about loud reggae music you can hear from every small shop and food stall on the streets.
It's also a great place to be if you love unspoiled nature and landscapes such as waterfalls and lagoons and spotting rare wildlife.
Finally, let's not forget about food, Jamaica is the motherland of jerk chicken, and some of the most expensive coffee in the world.
Are you ready to learn why you should visit Jamaica ASAP?
Is Jamaica worth visiting?
We are convinced that there are thousands of reasons why Jamaica is worth visiting at least once in your life.
First, though, let's position ourselves in the Caribbean and see where Jamaica is in comparison to other islands.
Where is Jamaica?
Jamaica is a large island located in the Caribbean Sea and its capital city is Kingston which lies on the island's southeast coast.
The neighboring islands are Cuba to the north and Cayman Islands to the northeast and Haiti to the east.
The island is located more than 600 kilometers away from the Central American coast. Cities such as Havana are literally a stone's throw away.
Jamaica is characterized by a lush jungle, splendid Caribbean beaches with warm waters, high mountains and vibrant cities and towns.
Like other West Indian islands, Jamaica has been colonized by Europe since the XV century, and more specifically by the Spanish and English.
Its troubled history is strictly connected to the slavery routes from West African countries to work on plantations.
Considering all above mentioned points, Jamaica is a fantastic destination to discover both for its landscapes and natural sights as well as for its rich cultural heritage and people.
How many days do you need in Jamaica?
For example: Is it worth going to Jamaica for a week?
Considering the time you spend traveling from Europe to Jamaica (9-10 hours flight), 10 days is a good amount of time to spend on the island.
North American travelers are lucky enough to be a lot closer to the island which means that even a week (or less) can work fine.
It is no secret that Jamaica is not one of the safest islands in the Caribbean so ideally and as a first-timer, we recommend spending your time visiting popular cities such as Montego Bay, Negril, Ocho Rios and Kingston which already have plenty of infrastructure and activities designed especially for tourists.
Having more than a week available to visit Jamaica should also allow you to take time to visit some lesser-known gems such as:
The Blue Mountains – not far from Kingston, where you can taste some of the best coffee in the world.
Rick's Cafe – a place to see one of the most breathing sunsets in Jamaica while sipping an authentic Jamaican rum punch.
Dunn's River Falls – in Ocho Rios is one of Jamaica's national treasures and its cascading waterfall that flow right into the sea.
If you'll be arriving in Montego Bay you may want to use the islandwide shuttle service to help you get two and from your hotel with ease.
That said, we believe Jamaica is absolutely worth visiting and with this post, we're going to explain 7 amazing reasons why you should spend some time off on the home island of reggae and jerk!
🔒 Traveling soon? Get a FREE insurance quote from
SafetyWing
to get the right support when it comes to protecting yourself in Jamaica.
7 Reasons to Visit Jamaica
Jamaica is an island, with lush forests and picturesque mountains, and some of the best beaches from where you can dip your feet into the Caribbean Sea. You'll hardly run out of things to see during your stay.
Let's now find out more about the reggae island's winning points.
Beaches
If looking for some relaxing time, sipping a fresh and fruity cocktail, laid on a sunbed with a Caribbean Sea view, then Jamaica is your place!
Escape the hustle and bustle and imagine palm trees, the jungle behind you and warm, calm waters… yes, this is exactly what you'd get here.
The country counts on some of the most beautiful Caribbean beaches and we suggest visiting the Seven Mile Beach in Negril, a '7 mile' stretch of white beach dotted by luxurious hotels.
Also the infamous James Bond beach in Ocho Rios, named after the iconic action movies' main character.
These are not the only beaches worth visiting in Jamaica, you could check out the Frenchman's Cove and Doctor's Cave beach in Montego Bay.
If you're planning to stay in the Negril resort area, we recommend staying at the Ocean Cliff Hotel Negril Limited for a friendly, paradise-like stay.
This five-star hotel is a sustainable property with a restaurant, swimming pool and bar with a terrace and only a mile away from Seven Mile Beach.
Food
Another reason why Jamaica is worth visiting is for its incredible and delicious food.
The jerk-cooking style originates here and you can taste different type of meats prepared and cooked following this style.
Preparation includes marinating meat beforehand, and adding the omnipresent scotch bonnet to the process to make it (very) hot.
The most popular meats are chicken and pork. But it's not all about jerk!
For breakfast try a lovely warm patty, a pastry filled with chicken or beef meat and for lunch why not indulge in the national dish: fish and ackee?
As you can see, the options are many and you can find the best traditional dishes from a street food stall or a 'cookshop' (as they call it in Jamaica).
When you're visiting coastal areas such as Negril, the fish and seafood meals are popular among locals so we recommend asking at the restaurant all about the catch of the day and what's fresh on the menu.
Music
Music is in the soul of every Jamaican and it's played a main role building the history of this country.
Jamaica is the home of reggae music and you easily hear from the streets, food stalls and shops all round the rhythm of this music.
Many tourists visit Jamaica to get to know the place where the great Bob Marley created its music and the place he found inspiration for its lyrics.
In Kingston, you can visit the Bob Marley Museum, located on the former's house that the musician purchased in 1975.
But it's not only about reggae vibes here, have you ever heard of reggaeton and dancehall?
The best music to dance in places such as the Hip Strip in Montego Bay and Rick's Café in Negril, famous to be a great spot from where to enjoy lovely sunsets.
Culture
Jamaica has a long history behind it and a rich cultural heritage.
Over the years, people from all over the world passed by and fell in love with this West Indian island and some decided to start calling it home.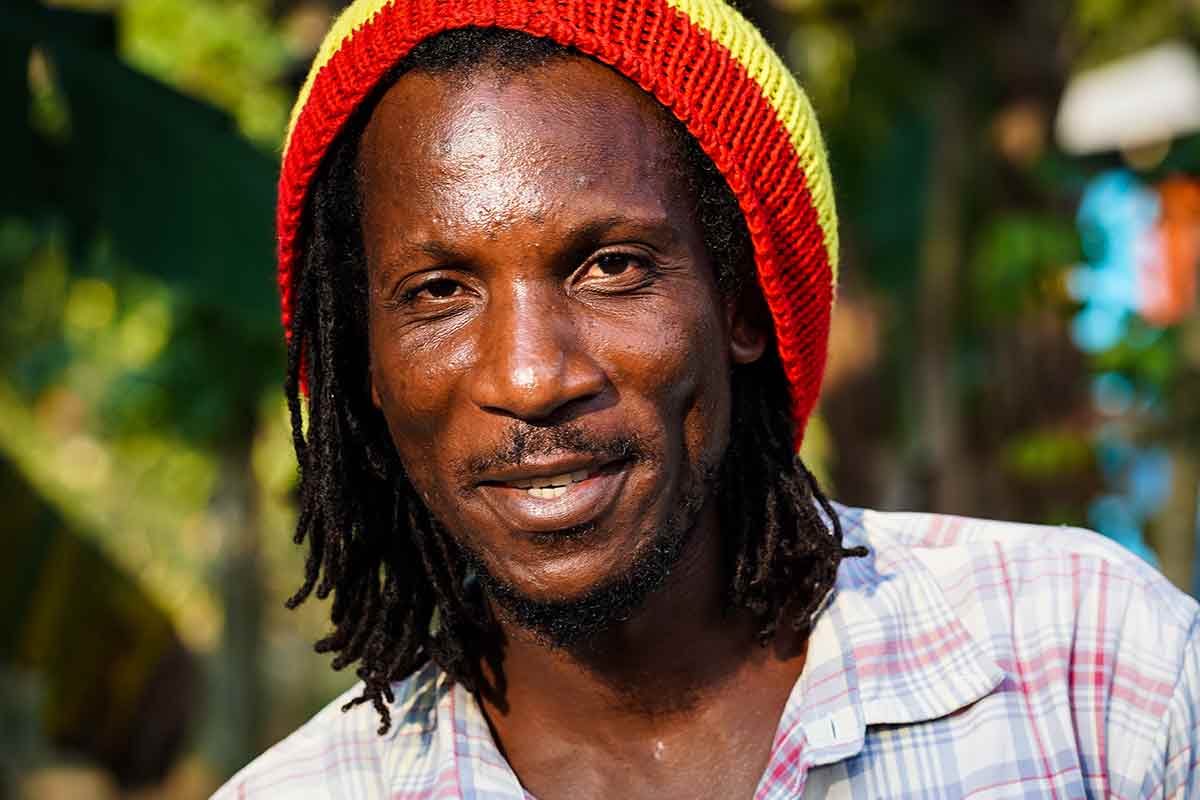 Jamaica is a melting pot of European and African people. The European influences define how Jamaican public institutions, modern medicine and the Christian religion are organized.
The African influences can be found in the language, cuisine, music and dance as well as in the traditional medicine.
Jamaica's national's motto is: 'out of many one people' to bring up the multiracial roots of its population.
Jamaica is actually a place where everyone is welcome to enjoy and live the way you want.
It's worth mentioning that Jamaica is home to the religious and political Rastafarian movement.
Rastafarians have long dreadlocks, as they associate themselves to the Ethiopian emperor Haile Selassie I who lived during the 20th century, and wore loose-fitting clothing.
Nature
The number of things to do and see in nature is huge and represents one of the other reasons we believe Jamaica is worth visiting.
Be ready as most of the activities are about adventure surrounded by the most stunning natural spots of the island.
Why not take some time out and join a rafting tour along the Martha Brae River, where you'll be immersed in the jungle, crossing the river?
This is located in the central part of Jamaica, in the Cockpit Country. Not far from the Falmouth coast you can also get to a luminescent lagoon to discover by night.
The best way to see the waters lighting up by the presence of a special alga is by joining a boat tour.
The list of things to do in nature can continue with a visit to the Blue Mountains, located north of Kingston.
Some of the world's rarest coffee beans originate here which makes them the world's 2nd most expensive after Kopi luwak coffee from Indonesia.
There are many walking trails in the mountains during which you can spot some coffee farms open to visitors and for tastings.
Finally, not far from Ocho Rios, find time to visit the Dunn's River Falls and admire the unique cascading waterfalls made of a series of stairs that create natural pools you can soak yourself in.
Water activities
Jamaica is worth visiting for the great amount of diving spots you can choose from.
One of the best ones is Port Royal and the best diving schools are based in the touristic resorts of Montego Bay, Negril and Ocho Rios.
Diving is one of the best way to admire closely sea wildlife such as the parrot fish and in some cases (if you're lucky enough) the nurse sharks.
If you're not particularly keen on diving, you can always explore the waters by snorkelling or joining other water activities.
You can spot colourful fishes and the coral reefs from the glass bottom of the boats leaving from Negril at any time of the day or do some more adventurous sports such as jet skiing and para sailing.
If you're more into relaxing from a boat, we recommend joining a catamaran cruise leaving from Ocho Rios or Montego Bay.
Wildlife
The different ecosystems of the island are also home to some incredible wild creatures.
You can admire the Jamaican wildlife in their natural habitat, sanctuaries, botanical gardens and zoos around the island.
Jamaica is a great destination for birdwatchers and there are at least 200 bird species with a few endemic ones.
This means that nowhere else in the world you can find these bird species! The national bird is called Doctor Bird that can be observed at the Rockland Bird Sanctuary which is 35 minutes from Montego Bay.
During your trekking in the Blue Mountains you can also spot wildlife and among the animals you can find in different parts of the country we should mention the coney, lizards, frogs and iguanas.
It's possible to see the American crocodile around the south coast too and see different species of colourful butterflies flying all around.
When it comes to sea wildlife, we can not forget to mention the sea turtle, an endagered species, the manatee, locally known as sea cow and the eagle ray, that sinousely move in the sea.
Got travel insurance for Jamaica?

World Nomads offers simple and flexible travel insurance. Buy at home or while traveling and claim online from anywhere in the world.
Is Jamaica worth visiting?
Now you should have a better idea of why Jamaica is worth visiting.
Depending on your own style of travel and the budget, the island offers a great amount of things to see and do.
If you'll be traveling to Jamaica soon, read some of our best sustainable travel tips and be sure to respect the natural environment and local people while there.
---
Dear responsible traveler: This post may contain affiliate links, which means, if you click through and make a purchase, book a tour or a hotel, we may earn a small commission. This is at no additional cost to you. Your support means a lot and helps us to maintain the quality of this site.