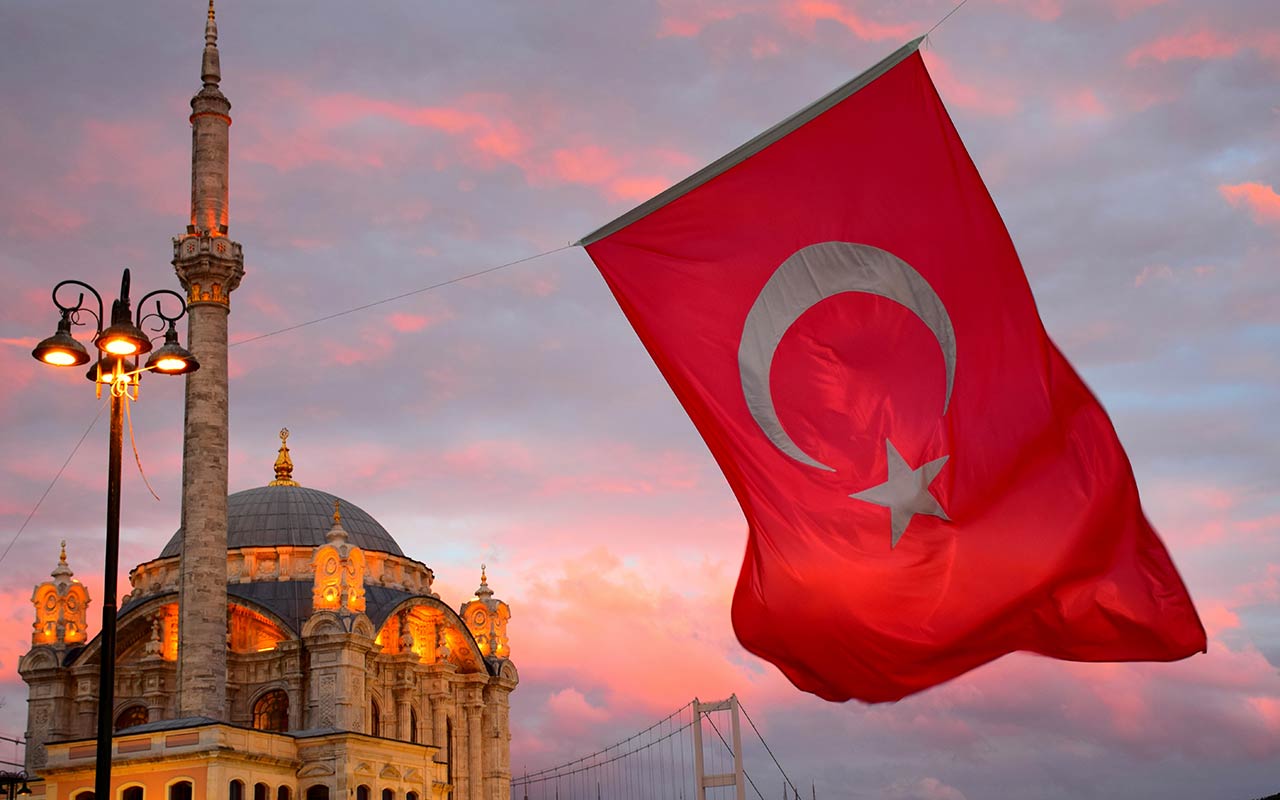 Is Istanbul safe for new and unsophisticated travelers?
Let's be honest, who hasn't heard of Istanbul? An iconic Turkish city with incredible mosques and some of the best food in the world.
Who wouldn't want to revel in the smell of spices and the feel of a Turkish bath? When it comes to cities with history, very few can top the city of many names.
Whether you studied Constantinople in relation to the Crusades, or have a passing interest in Byzantium, you'd never guess that they're all different names for the same city!
However, everything from Earthquakes to recent political events and evidence of corruption has begun an unsteady situation in the city. Is it a safe trip to make? Or are westerners targeted for crime? We're here to give you the scoop!
Is Istanbul safe?
In this travel guide, we will cover travel safety in Istanbul so you can ensure your trip to this unique European/Asian city is nothing but a safe one, that way you can avoid the common pitfalls that happen to some of the unfortunate that travel here.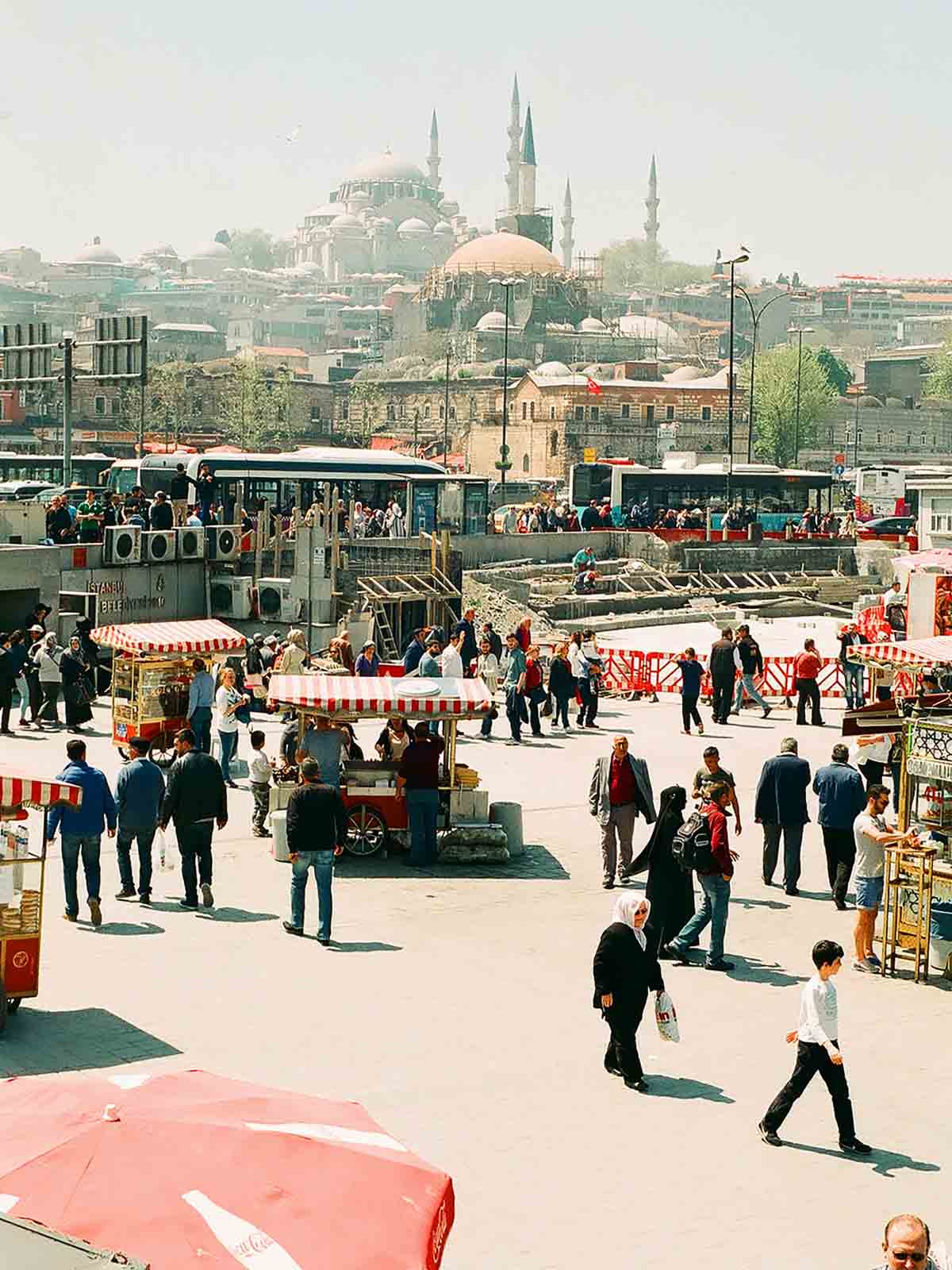 How safe is Istanbul?
Overall, Istanbul is very safe for travelers coming from abroad. However, this doesn't always mean that crime doesn't happen.
Just like everywhere else in the world, you'll want to exercise caution and be aware of your surroundings when flashing cash or walking down back streets.
For anyone looking to visit only the safest cities in Europe this is a good one to compare with. Overall though, the city is safe to visit if you avoid some parts of it that are considered somewhat dangerous (which is not difficult by any means).
You should be aware that tourist hotspots, restaurants, shops, and public transportation are places where most thefts and pickpocketing occur.
It is rare for a tourist to see any violence occur, but in a city this size, it can happen. We still suggest carrying a money stash to conceal your belongings.
Istanbul crime rate
The intentional homicide rate in Turkey in 2018 was 2.59 per 100,000 inhabitants. This is a quarter the rate of Russia, and almost half the rate of Chile, the lowest-rated country in South America.
According to the UK Government, "British nationals made over 2.5 million visits to Turkey in 2019. Most visits are trouble-free."
Terrorism is the greatest worry for tourists. The last terrorist attack happened in January 2017. Attacks are linked to Kurdish separatist terrorists from south-east Turkey.
Incidents of petty crime such as pickpocketing are quite high.
The United States Security Service assesses Turkey at Level 2, indicating travelers should exercise increased caution. Some areas outside of the Istanbul Consular District have higher Travel Advisory level designations.
Istanbul is recognized as one of the top 25 world city brands on its own journey to becoming a smart city that can compete with major cities around the world.
Is Istanbul safe for tourists?
Istanbul is an interesting city when it comes to the question of safety. On the one hand, it's just like any other major European city with petty crime problems and often common chances of crime happening to visitors being pickpocketed.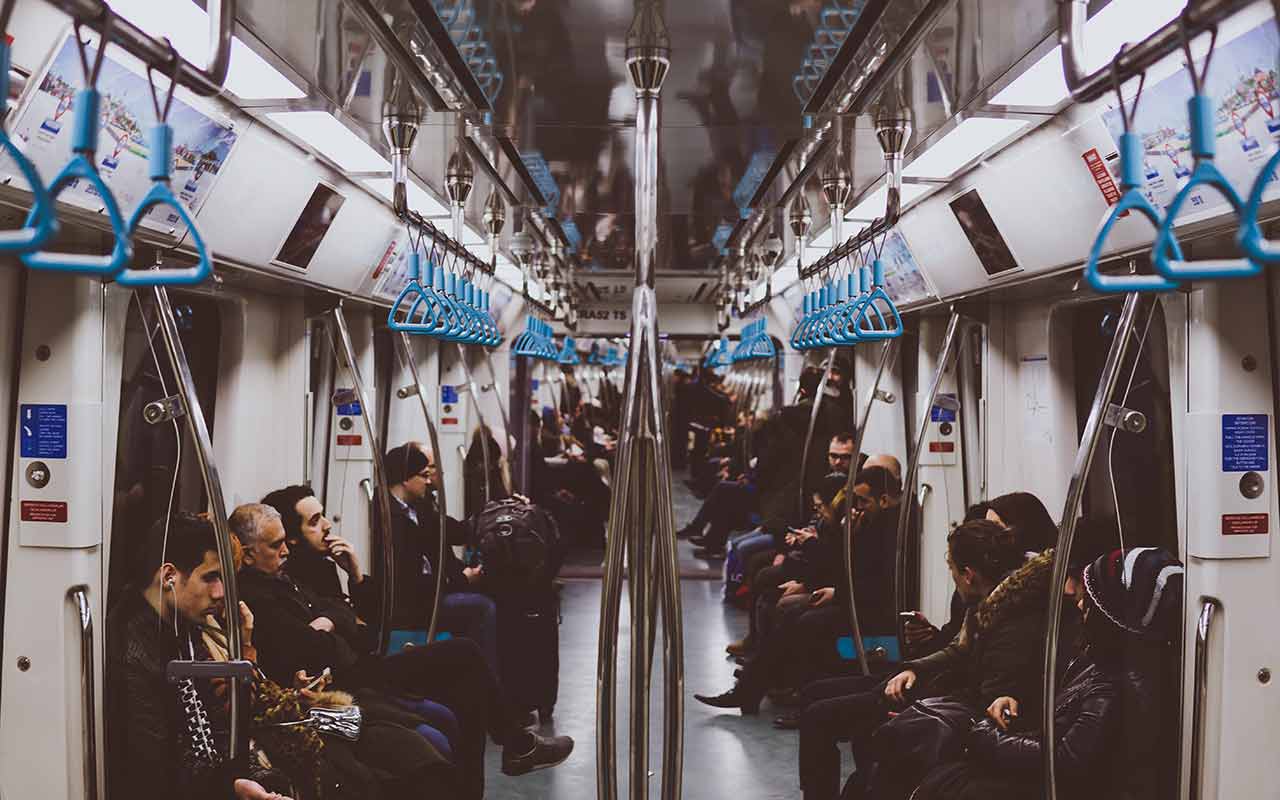 However, it's still seen by some visitors as a more dangerous place than Gibraltar or Latvia, despite having a lower homicide rate than both.
This is due to the fact that there are 'dangerous' or 'sketchy' neighborhoods and inner cities that potentially target obvious-looking tourists.
It's worth knowing what to expect when you get to Istanbul, as well as which spots to avoid. Keep reading below to see our recommendations.
Is Istanbul safe for solo female travelers?
Istanbul is a safe city for solo female travelers and over the year has become more common for solo females. Women traveling alone should take precautions as they would take in any other big city such as London or Paris.
Despite what many people think before visiting Istanbul, there's no dress code and it is up to individuals to decide if and how to attract the attention of men.
There is no obligation to cover your hair with a veil or a scarf, except when you visit mosques. Avoid walking around the city alone at night, if you want to explore the city by night, it is safer to go with another person or as part of a group.
Is Istanbul safe for American tourists?
Yes, Istanbul is safe for American tourists. But more recently, the US Travel Advisory has recommended American visitors to be extra cautious due to terrorism and arbitrary detentions.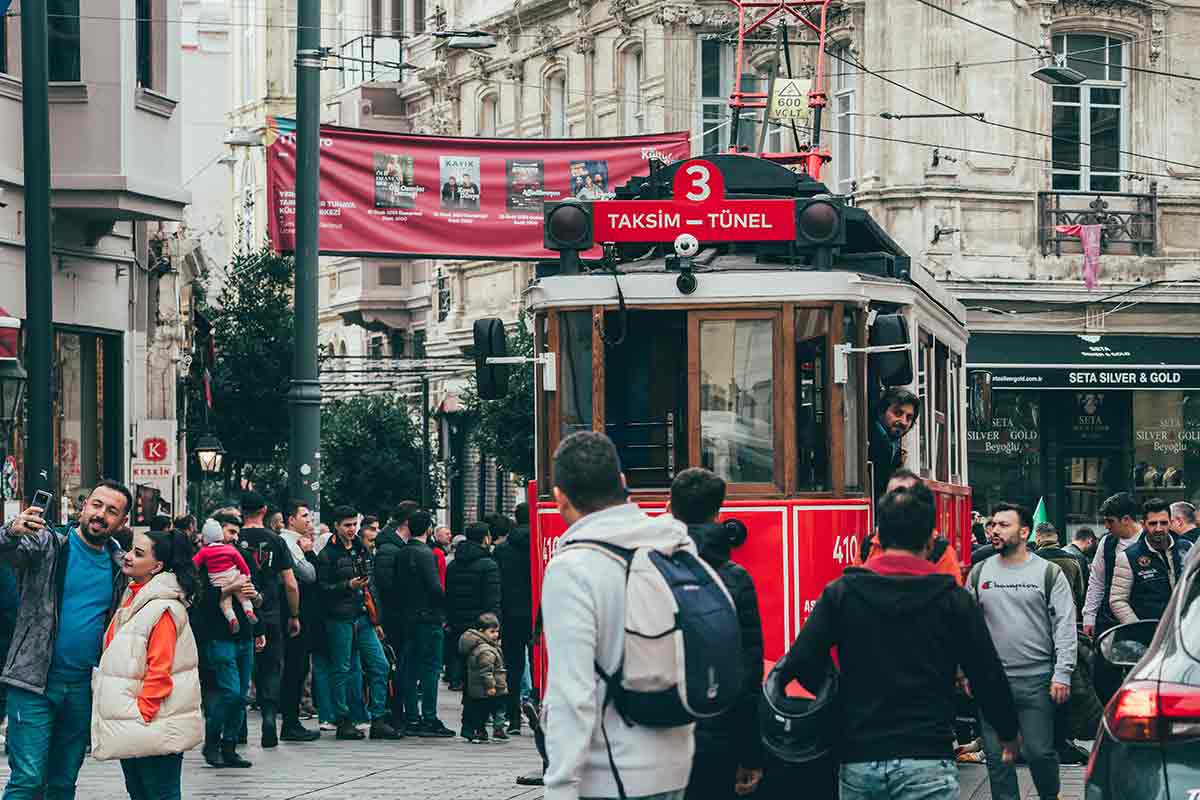 Tourists are advised not to travel to the Sirnak and Hakkari provinces, and any other regions that share the border with Syria due to increasing terrorist activity.
Be alert at all times even in tourist spots and when frequenting famous attractions and shopping malls, where potential terrorists might be plotting an attack.
Is Istanbul safe at night?
Yes, Istanbul is safe at night. It's preferable to walk around the city during the day, and avoid doing it alone after dark. If you want to explore the city by night, then it's better to do it with another person or as a group.
The city center of Istanbul and most tourist areas are absolutely safe and you will have no problems wandering the streets even at a late hour.
The main area to avoid at night is Tarlabasi, usually even locals choose to not frequent it. Why not try this nightlife tour as a way to explore the nightscene?
No matter where you end up at night, always keep an eye on your valuables at all times, as pickpockets and bag snatchers are active even after dark. Avoid deserted and dark streets, where there are no people hanging around.
Where to stay in Istanbul
As you may have suspected there are some remarkable places to stay in Istanbul, let's take a look at some of these neighborhoods below:
Sultanahmet
The biggest incentive to book a hotel in Sultanahmet (we recommend Pell Palace Hotel ) is obviously its proximity to major sightseeing spots.
Here you be in close proximity to attractions such as the Hagia Sophia, the Blue Mosque, Topkapi Palace, the Basilica Cistern and of course the Grand Bazaar. You can get skip the line tickets if you're short on time.
They are all within just walking distance of most of the best hotels located in this spot. The only downside is that for those who love the nightlife, as Sultanahmet goes quiet once the sunsets.
After dark, the streets are empty and good night entertainment is scarce, which we know would still entice family travelers.
Beyoğlu
Beyoğlu, which is a district situated on Istanbul's European side, is home to Dolmabahçe Palace and the Galata area with its famous tower and Istiklal Caddesi (Independence Avenue).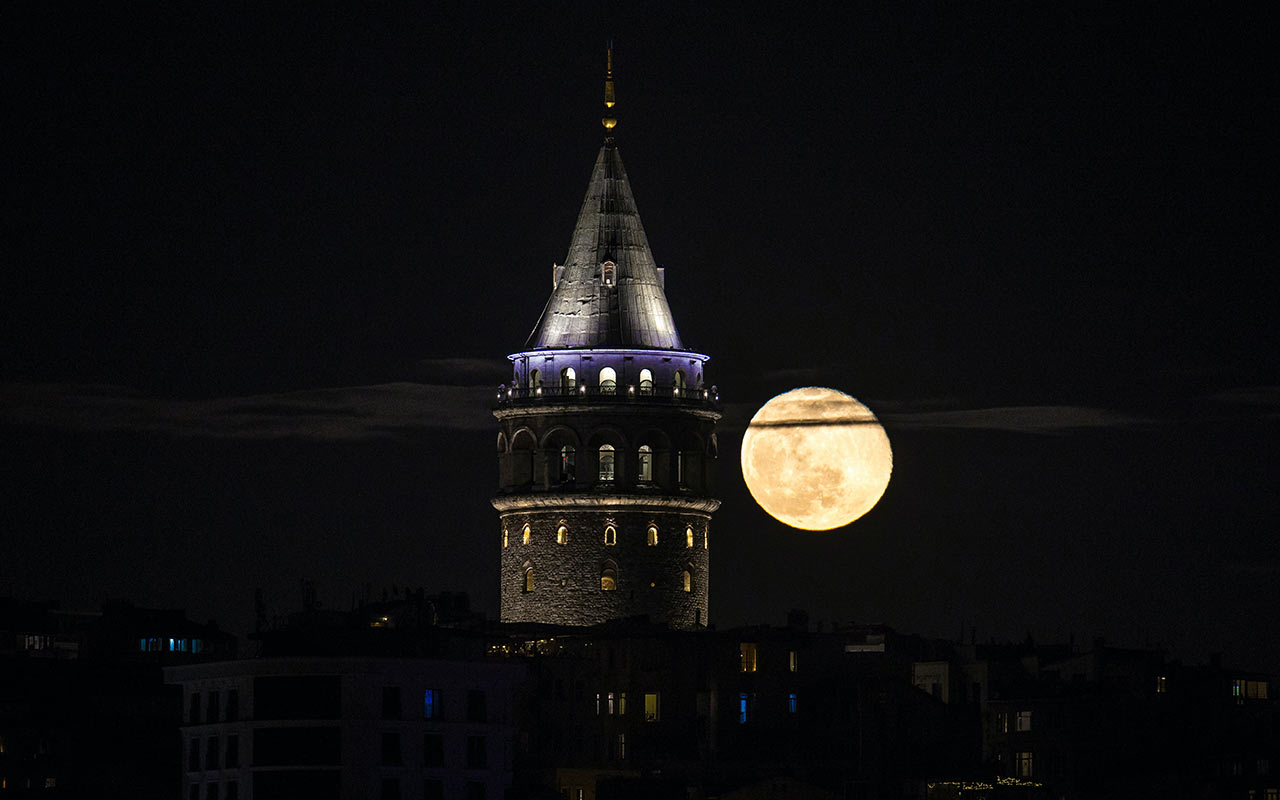 As an area, it is mostly known for its cozy neighborhoods, wide array of restaurants and cafés, and world-famous Istanbul nightlife.
Beyoğlu is basically open 24 hours a day, seven days a week, like New York! But no need to worry, some of the best hotels in Beyoğlu are located in quieter areas, still within walking distance of all the action so you can still be close to everything.
If you're on a modest budget or traveling with friends why not see one of the many hostels in Beyoğlu to find the perfect group stay.
Areas to avoid in Istanbul
Although there are many good areas, some of the neighborhoods in Istanbul are know to be turbulent, usually for political and ethnic reasons.
During political turmoil, these areas of the city turn into authentic theatres of clashes and guerrilla warfare between the police and the population.
Here's a list of districts to avoid:
Esenyurt
Sultangazi
Gazi Mahallesi
GOP
Sarigazi
Apart from these places, avoid Taksim Square when there are demonstrations. They can be quite violent and use of tear gas is quite common.
Istanbul: Travel Safety Tips
Here are some tips to help you when you walk the streets of Istanbul.
We would recommend that you do the following:
Watch out for pickpockets.
You should carry your passport and a printed copy of your visa at all times. In some busy areas, the Turkish authorities are stopping members of the public to conduct ID checks.
Remember to get your FREE travel insurance quote from SafetyWing to receive fully comprehensive support when it comes to unforeseen travel compilications.
Never argue about prices, haggle politely but never raise your voice in marketplaces.
Make sure to take sunscreen with you. This is a place where you will get sunburnt without protection.
If you're traveling yo Istanbu on a budget be sure to check out Agora Hostel as a great way to save money and meet like minded travelers.
Don't go where there are few other people in the vicinity; this includes secluded places. A simple rule: if there are families around, you're probably safe.
If you want to take expensive equipment such as cameras or smartphones, keep them hidden, locked away and on your person. When in need of something sturdy, a PacSafe backpack is more than adequate for this.
Make sure to use trusted and accredited hotels/hostels. Then once you've booked your room, book taxis or buses through the hotel.
Istanbul has been host to many football matches and scandals in the past, but the recent 2019 European Super Cup Final went without a hitch.
Best time to visit Istanbul
When is the best time to go to Istanbul when looking to enjoy the best of the best? Who wants to do a Turkish food tour while it raining after all?
According to our trusted source on this matter, Travel US, Spring is the opportune time of year for an Istanbul city break:
"The best times to visit Istanbul are from March to May and between September and November. That's when crowds at the city's attractions are manageable, room rates are average and daytime temperatures generally sit in the 60s and 70s. Peak season – from June to August – sees temps soar into the low 60s to low 80s, and accommodation prices increase to match the demand from incoming tourists."
One of the cheapest times to visit Istanbul as a tourist, however, is the winter. If you want to save money then you'll find more availability from December to February due to the less inviting weather.
Got travel insurance for Istanbul?
World Nomads offers simple and flexible travel insurance. Buy at home or while traveling and claim online from anywhere in the world.
Is Istanbul Safe? Final Words
Istanbul is as safe as you want it to be.
If you arrive with the polo tops, shorts and flip flops take hundreds of pictures, and stop to apply sunscreen in the street – consider yourself a target for petty crime!
If you don't care about how touristy and unaware you appear, you eventually will after your wallet has been pinched.
But Istanbul pickpockets account for a minuscule demographic for such a large city full of peaceful and welcoming people. Istanbul has a lot to offer, so stay safe!
Don't hesitate to book a trip to Istanbul today and remember to see our sustainable travel tips to ensure your trip has a positive environmental impact.
Dear responsible traveler: This post may contain affiliate links, which means, if you click through and make a purchase, book a tour or a hotel, we may earn a small commission. This is at no additional cost to you. Your support means a lot and helps us to maintain the quality of this site.